We had been suffering from an overdose of political correctness after camping in the Provincial Parks on the way. They have rules for rubbish segregation, alcohol possession, a ban on gathering firewood, prohibition of cutting marshmallow sticks, dire threats for disturbing assorted flora and fauna etc.
Eugene
's place was like a breath of fresh air. We made up a new set of rules for
Eugene
's hut :- throw used tin cans out of the door, never wash up, chop down bushes for firewood etc.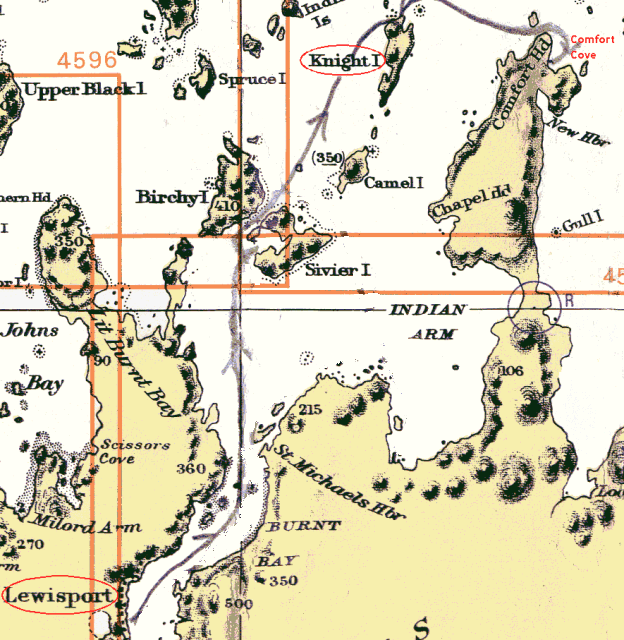 On day 3 stocks were running low (specifically of beer), so we ventured out of harbour for a reach over to the attractively named 'Comfort Cove' on the mainland. The sea state was 'lumpy' and sick making as we reached downwind under ½ genoa. We passed an otter as we turned into the harbour. A crowd of 1 soon gathered to ask about the boat. In exchange for information he gave us a lift into 'town'.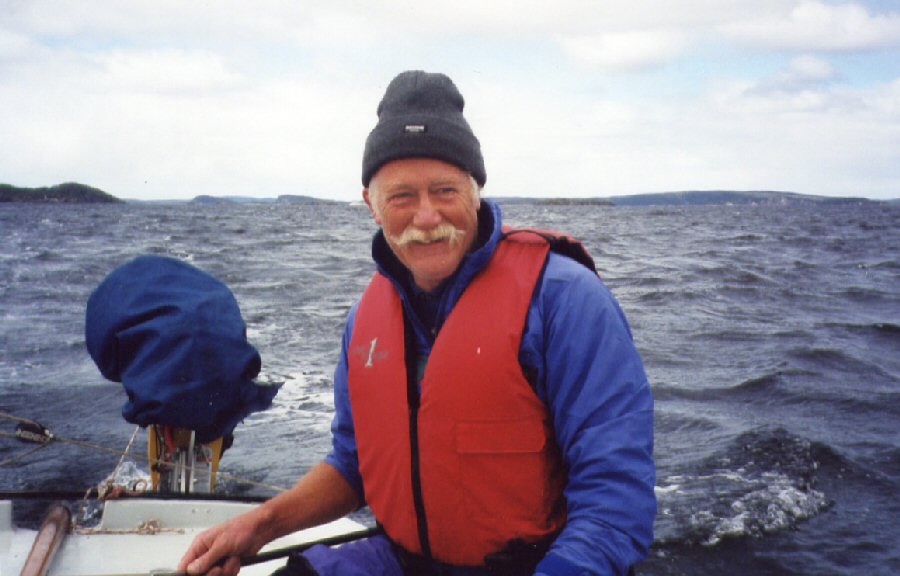 The one shop in town was strange. We were the only customers and it seemed to have a floor area 10 times too large for the amount of stock. We tentatively asked about beer and received a frosty response.
"How about a public telephone?"
"Sorry, no". "Is there anywhere to buy fish?" "You could try the fish plant , they sometimes sell fish."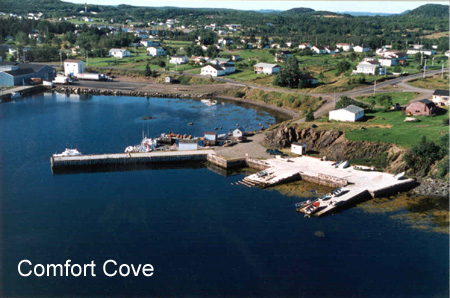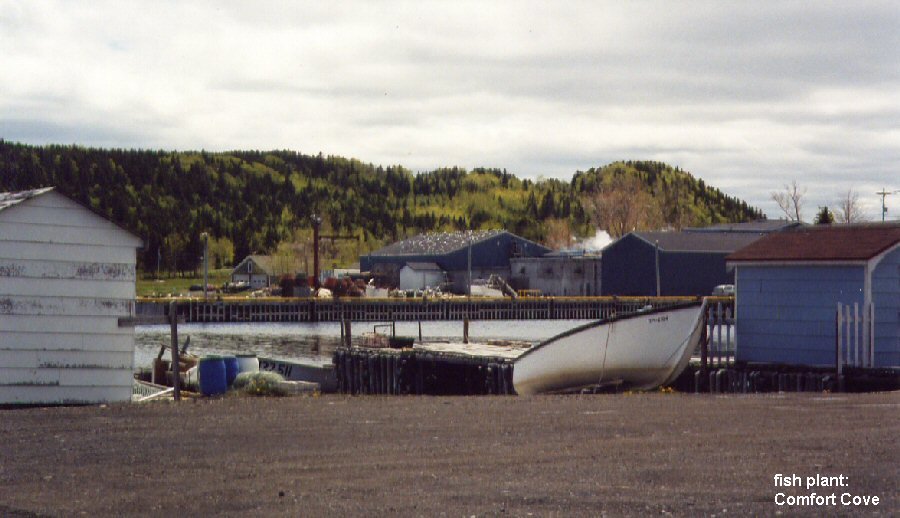 We trudged back to the harbour deciding that there seemed to be an inverse relationship between the number of churches (marked on charts) and the number of liquor stores (not marked on charts). Comfort Cove was well endowed with churches. The town's name was probably coined by the same
group that named '
Greenland
'.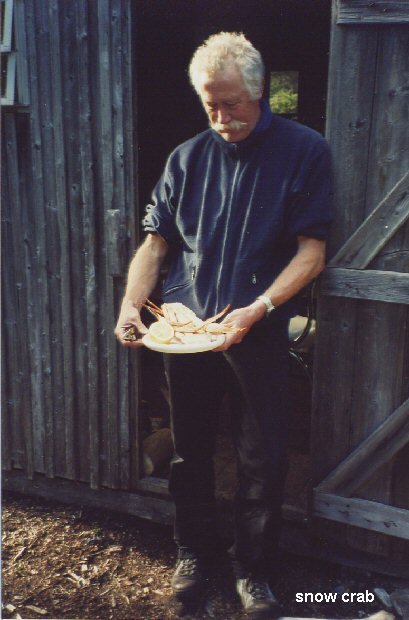 The fish plant sold us 'snow crab'. These are monster spider crabs caught in pots the size of small cars 50 miles out to sea. The crabs are not as big as cars, the pots hold a lot of crabs each. There is very little ordinary fish caught on the Rock since the collapse of the
Grand Banks
fishery. This has been a disaster for the Province as there is little other employment.
...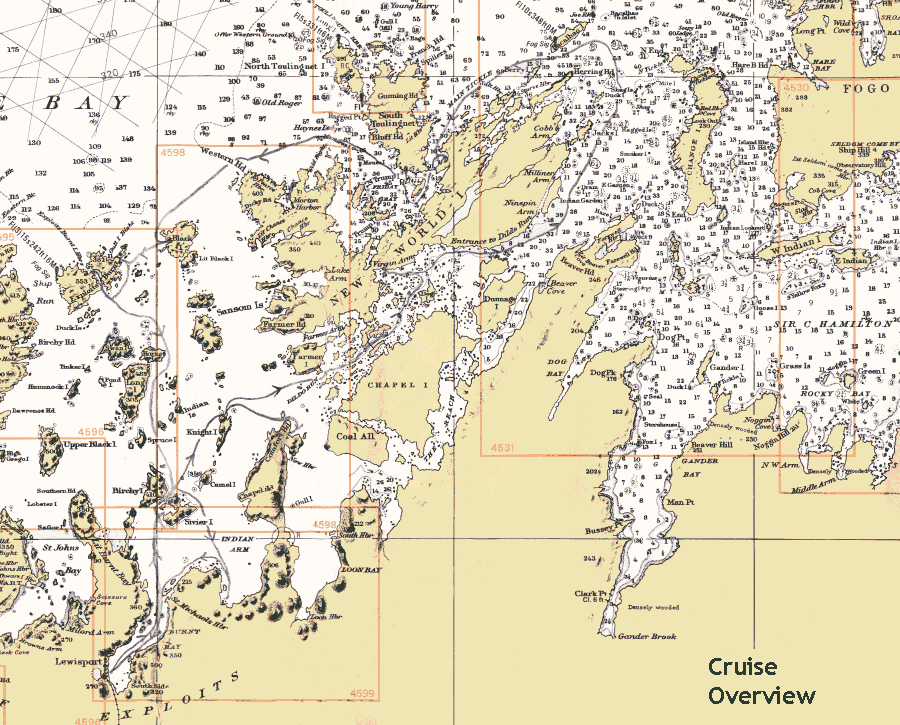 ...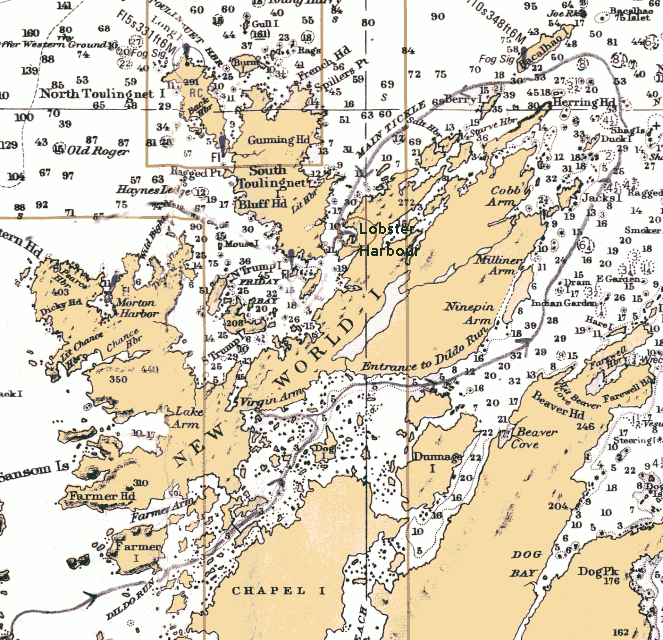 Next day we broke camp and headed for the oddly named Dildo Run. This is a well buoyed channel to the south of
New World
Island
that avoids exposure to the open sea outside the islands. The modern metric Canadian Government chart that we were using had large white areas in this vicinity." Is this some secret government area or have they just not bothered to survey it?"
I asked Jim. We ventured cautiously across the white area to the
Dildo
Run
Provincial
Park
.
It might at least have said 'here be dragons'.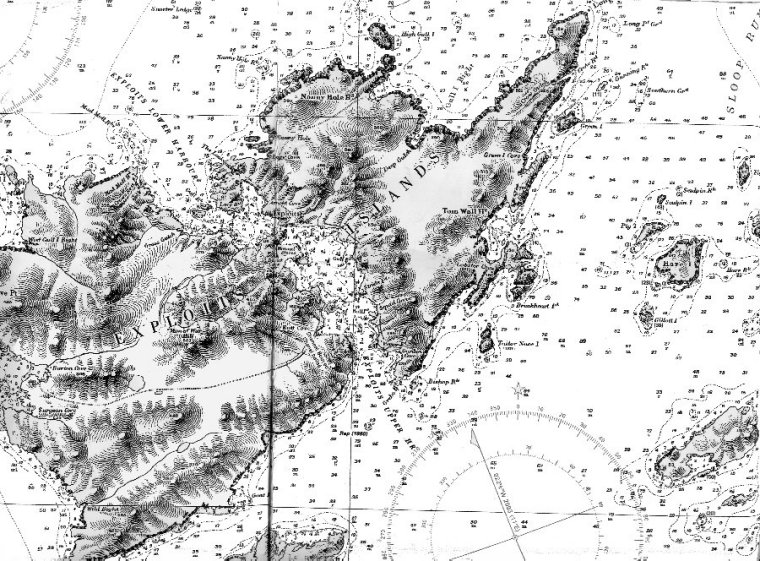 "Are there any shops?"
I asked the warden.
" What sort of shops?"
"Liquor Store?"
I asked tentatively.
"Jump in. I'll give you a lift," he said. Our sort of place!
Reluctantly we left the park, sailing off the beach. The warden and his friends were watching, fortunately there were no major
incidents to spoil our intrepid image.. It was sunny as we sailed down the Dildo Run but gradually grew colder as we sailed towards the open sea. The coast here is washed by the Labrador Current which is cold. It is said that the fishermen on this coast don't bother to wear lifejackets.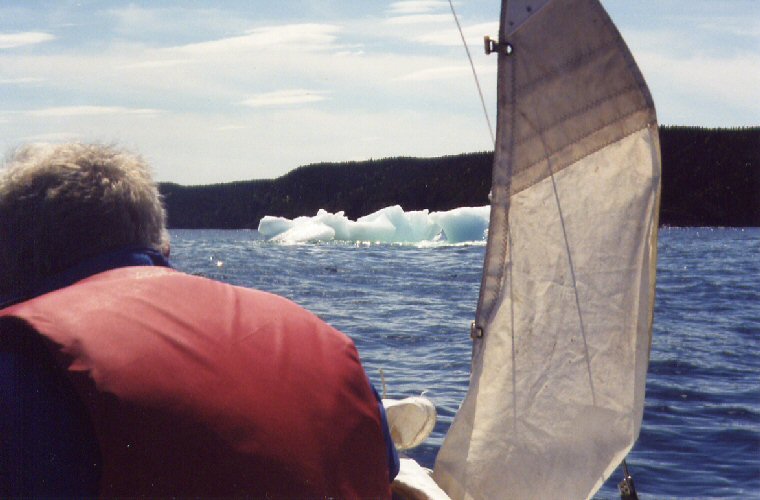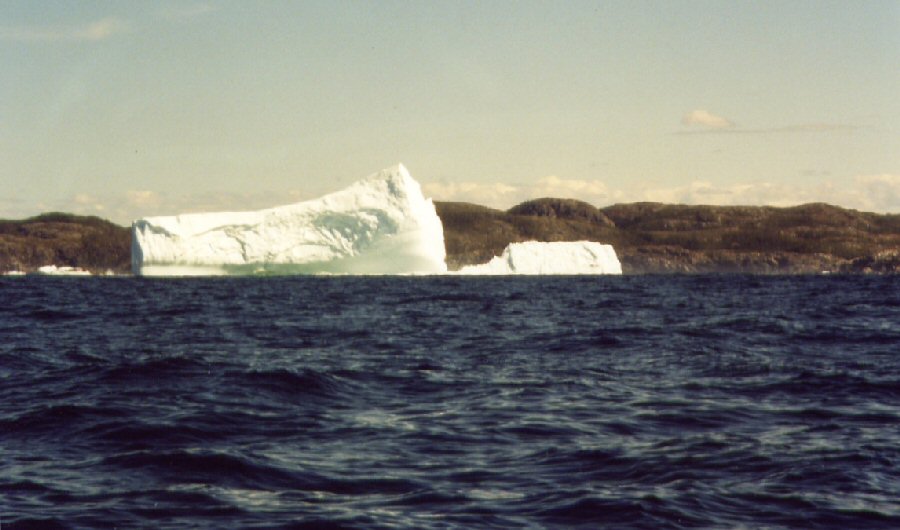 We started adding clothes. There was an iceberg ahead gleaming in the sunlight. We passed the iceberg in company with a ro ro ferry which was carrying mining supplies to
Labrador
.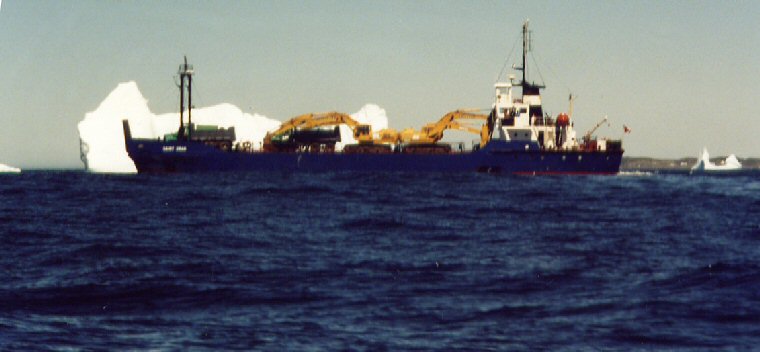 Both our vessels headed on a transit through the rocks
towards Bacalhao Island. More icebergs appeared ahead, often grounded
on shoals or up against the land. We were in full
Buffalo
gear, oilskins with thermal hats and gloves by now.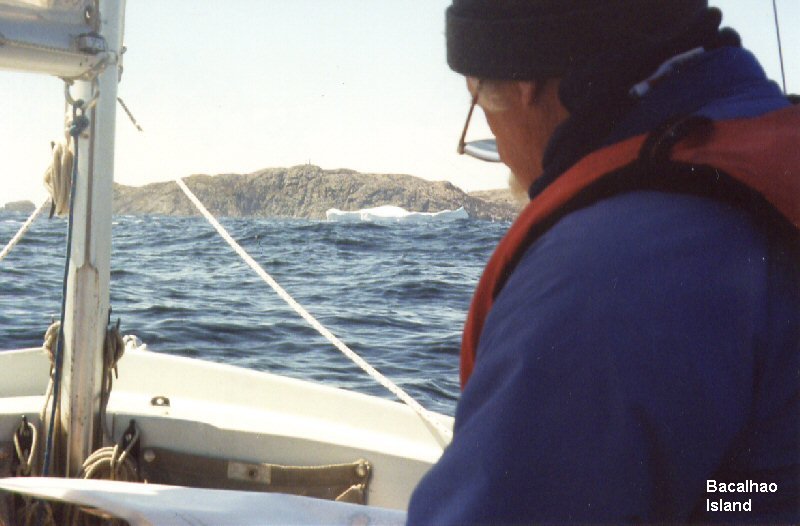 We headed back inside the islands for shelter down the sound (called a tickle in
Newfoundland
) between
South
Toulinguet
Island
and
New World
Island
. On the chart the tickle gradually narrowed until it was crossed by a causeway with a 4m high bridge. It was then that we saw
a large iceberg ahead apparently blocking the way through. This was a blow as we didn't want to turn back for the open sea . Fortunately,
we were able to pass between the iceberg and the shore. Here we found a sheltered cove.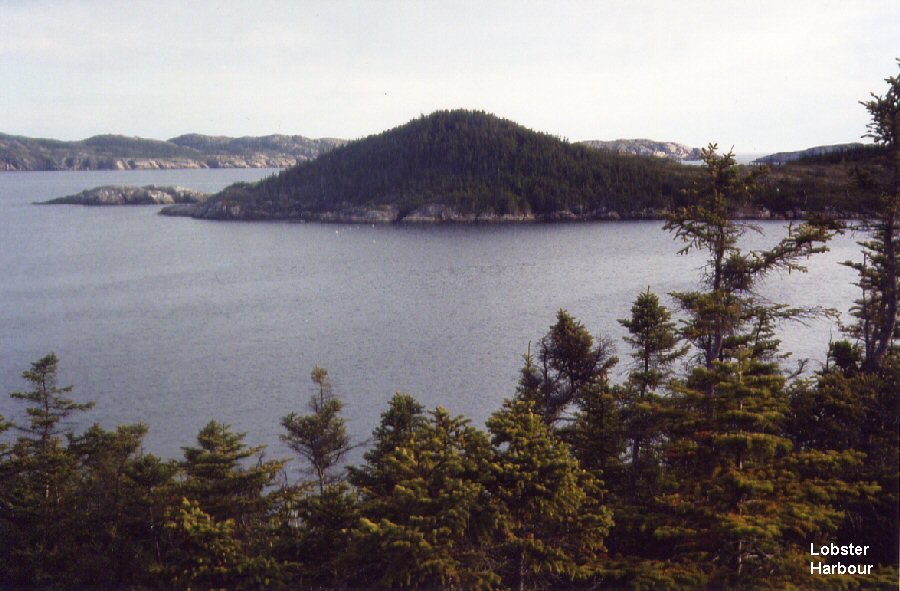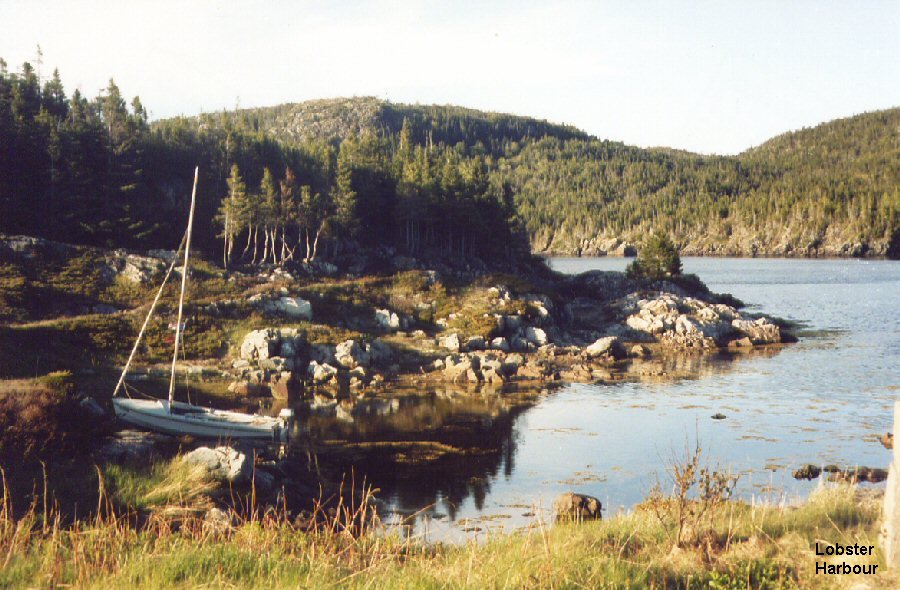 This camp in
Lobster
Harbour
, though
apparently idyllic, was a 4-star black fly site. Black flies come out in early summer before the mosquitoes appear and are arguably a worse
pest. They have a painful bite and are almost unbearable. Jim and I donned full protective gear. This is very unglamorous but who cares. Eating and drinking is difficult.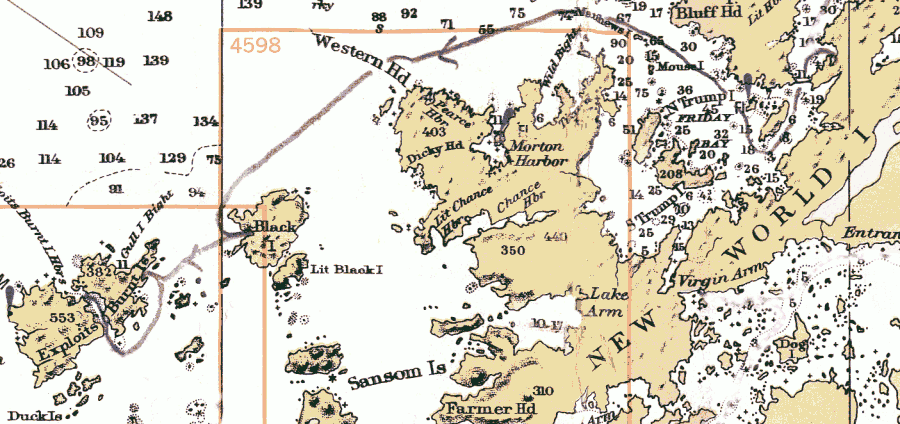 Next day we motored under the causeway bridge with the mast down, sailed up
Friday
Bay
and around the Toads Asses, a group of rocks off the point of new World
Island
. We rounded
Black
Island
and planned to make camp on
Exploits
Island
.
On the way we passed a small iceberg grinding up against the shore. As it heaved in the swell, pieces of ice were broken off. We collected some of these as we sailed past. It isn't easy to pick up ice from the Wayfarer - the pieces are slippery and cold. In camp we celebrated with a drink - overproof
Cabot
Tower
rum cooled with iceberg ice - fantastic! We continued to celebrate to the detriment of tent erection.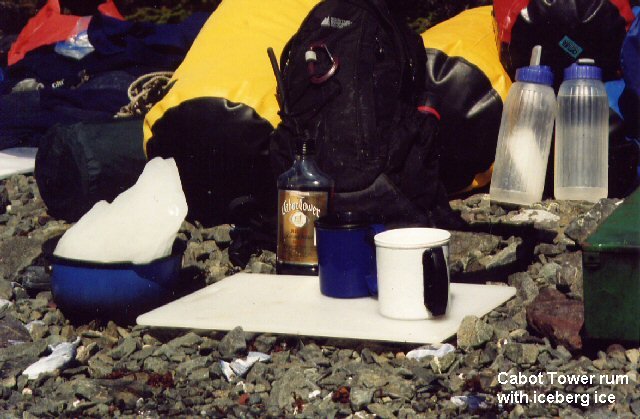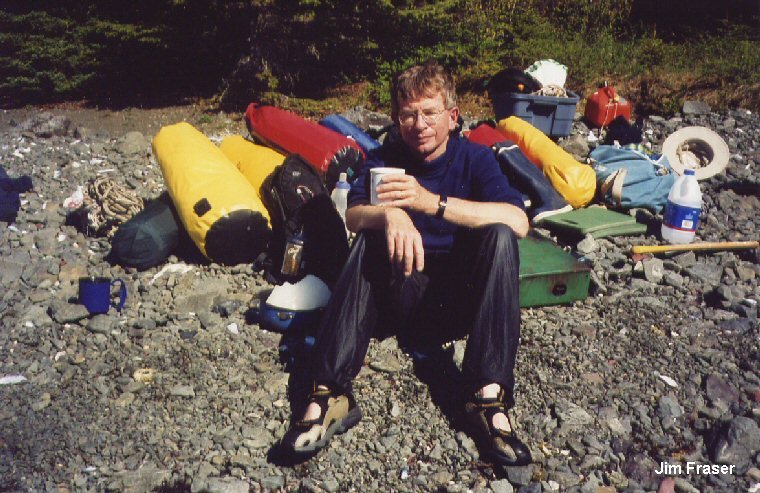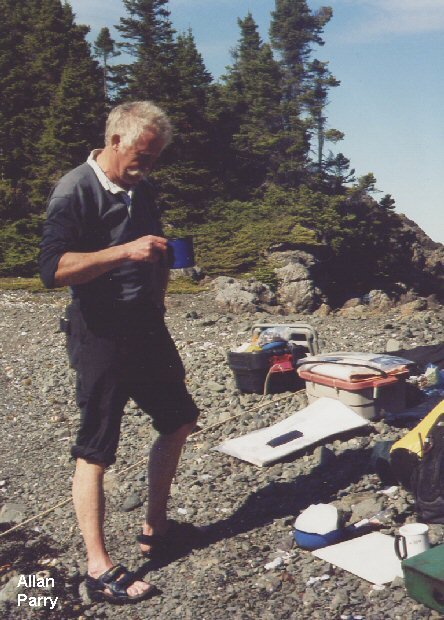 Iceberg ice is lovely stuff. The ice originated from snow falling on
Greenland
10,000 years ago. The snow was compressed into ice which flowed down a glacier until it fell into the sea and was floated down to
Newfoundland
on the Labrador current. The ice itself has a milky appearance and is easily split with an axe. It is much softer than ice cubes from the fridge. The resultant melt water is completely pure with no hint of salt. It was formed long before any 20th century pollution. Exploits camp was also noteworthy for its gourmet moules marinière.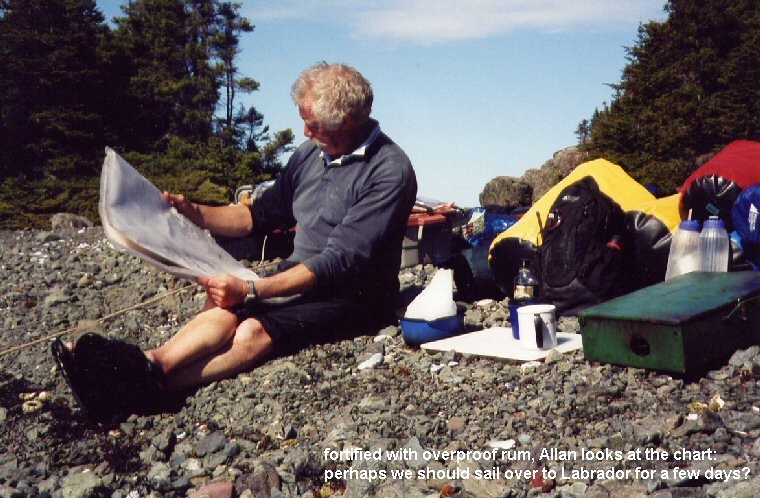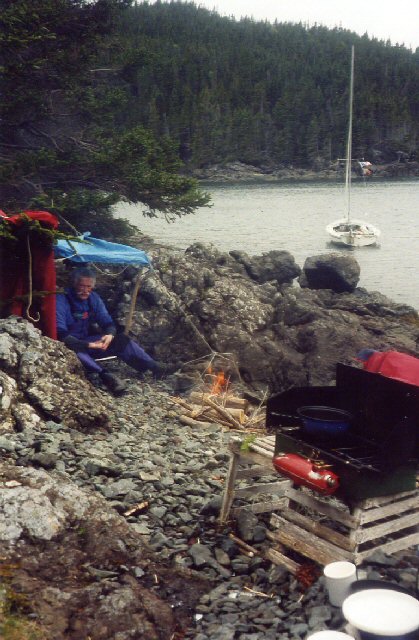 We spent a day exploring Exploits Sound - a tickle that cuts right across the island. This was the site of the
village of Exploits
;
a fishing hamlet that had been evacuated leaving all the houses, school, etc. intact. As we sailed in, a bald eagle accompanied us. With an iceberg at the entrance and the abandoned houses, this was a lonely place.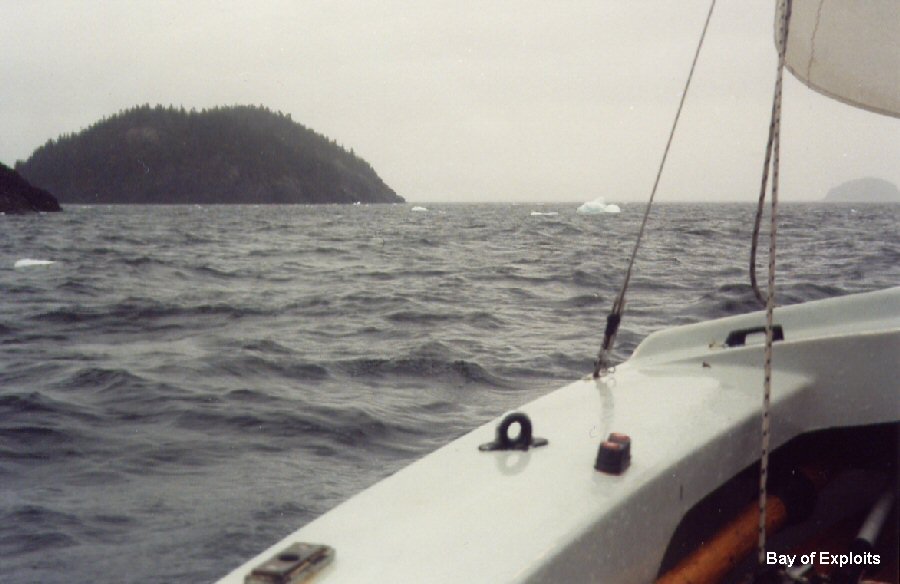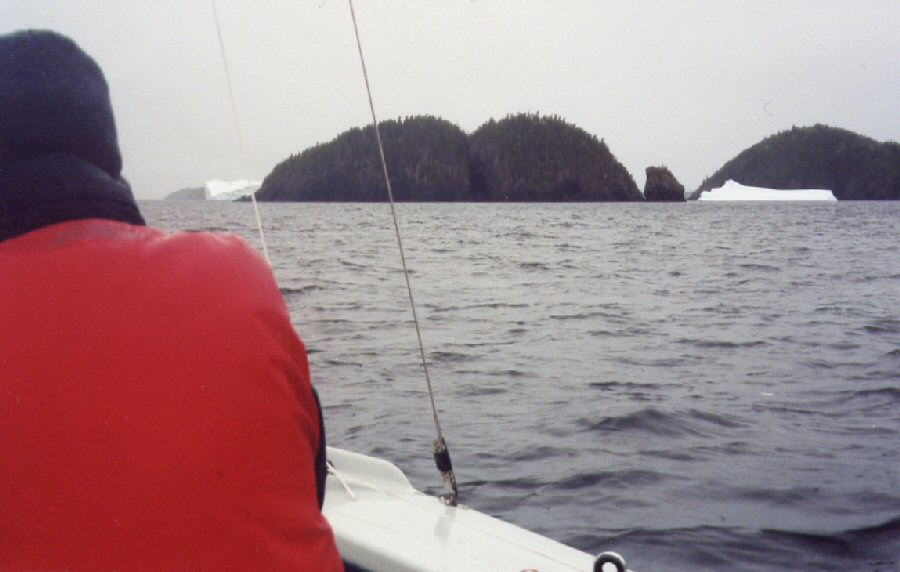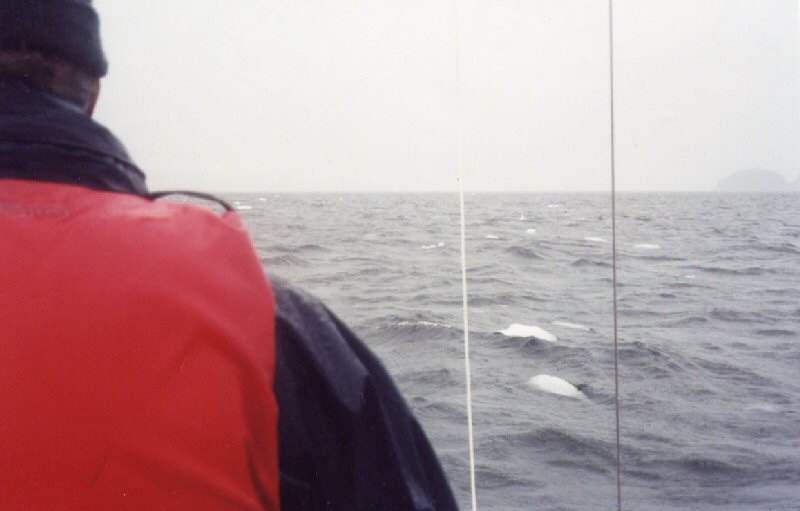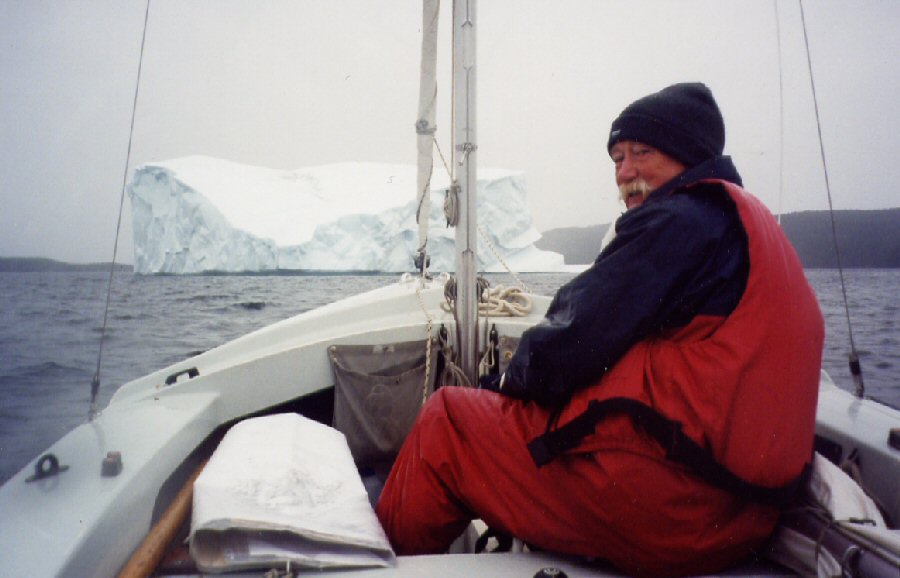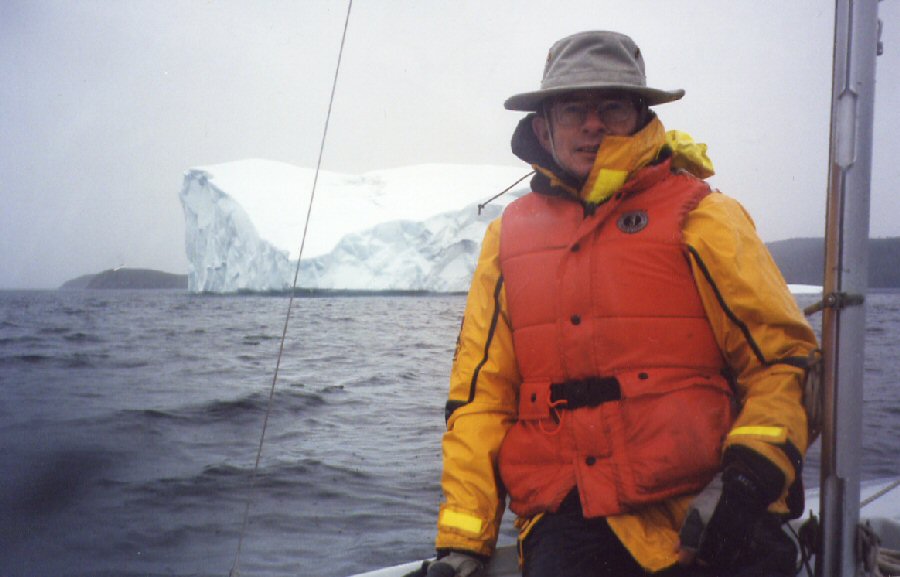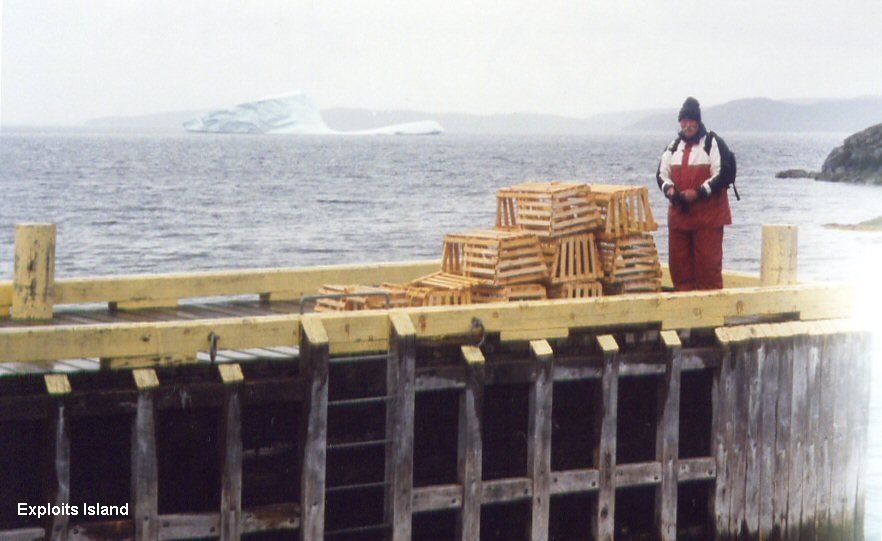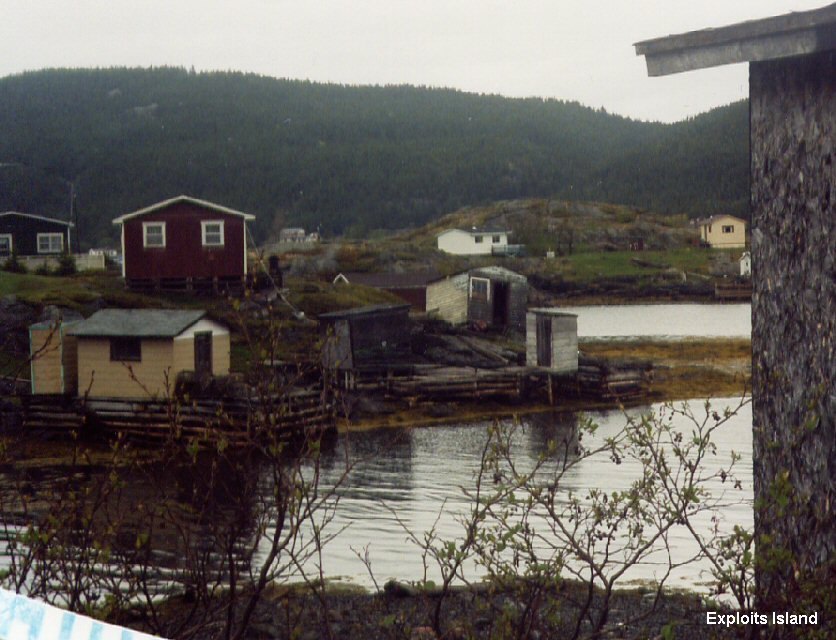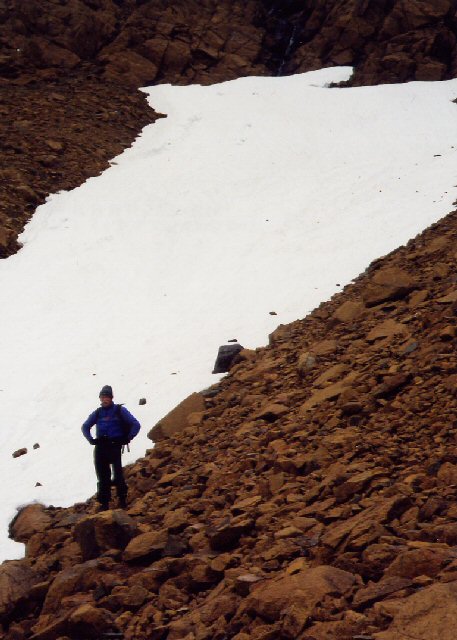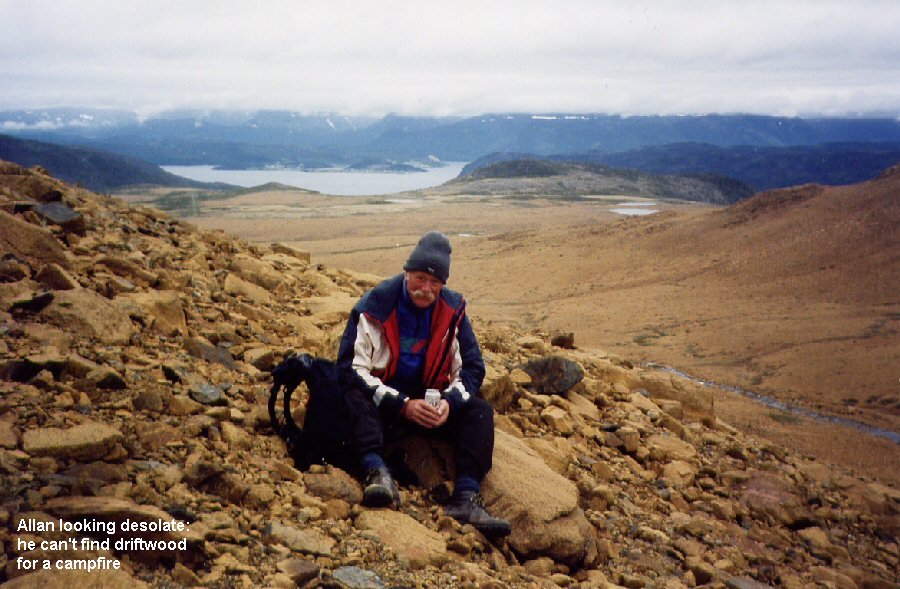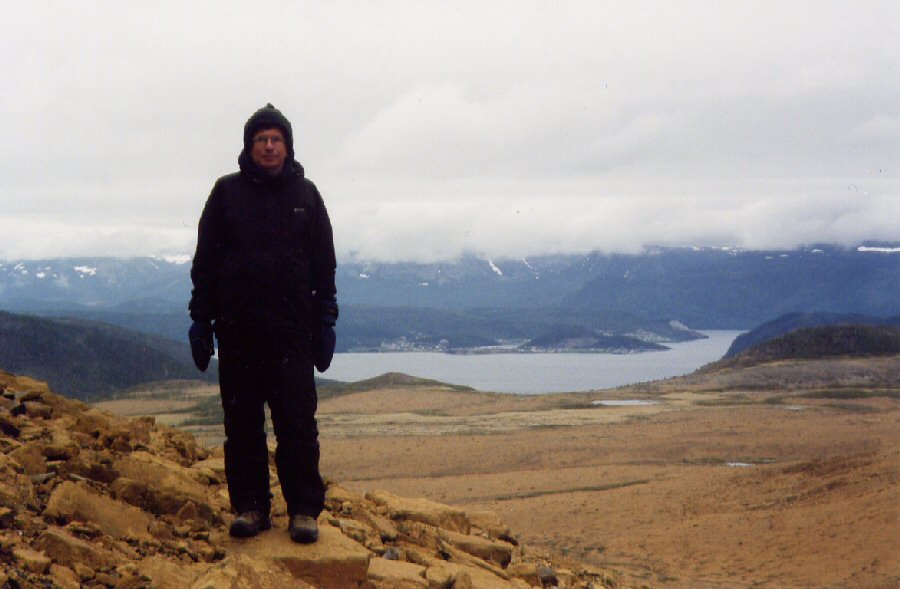 Heading home the next day, we had a super sail back to the mainland under full rig, taking in lots of green water over the bow. Navigation was complicated. There are a lot of islands and we were at the junction of several different charts. We needed a pit stop to fix our position on a new chart and lay in a course for Lewisporte. Jim wanted to try my
Oi Mini
hand bearing compass. All went well until our final approach to Lewisporte. " I just can't see the lighthouse at St Michael's harbour," said Jim. We sailed on. "How did that truck manage to cross from one side of the harbour to the other when there isn't a bridge?" I asked. The truth dawned; we were in the wrong harbour!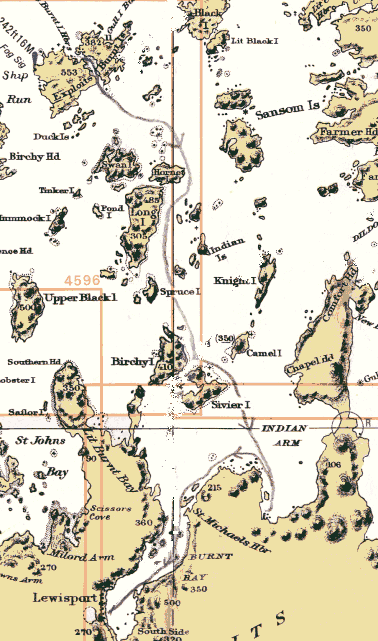 Jim Fraser is an experienced navigator and is well used to single-handed sailing. We finally figured out what had gone wrong. Jim's hand bearing compass is used at arms length whereas my
Oi
compass is used close up to the eye. Jim's glasses contain small magnets so that he can clip on his sunglasses! We later compared readings on the
Oi
and Jim was getting 20 degrees plus deviation on some bearings! It just shows how easily things can go wrong!
We finished our cruise at Lewisporte and made our way home by way of
Gros
Morne
National Park
This is an interesting place on the west coast of the rock with fascinating geology.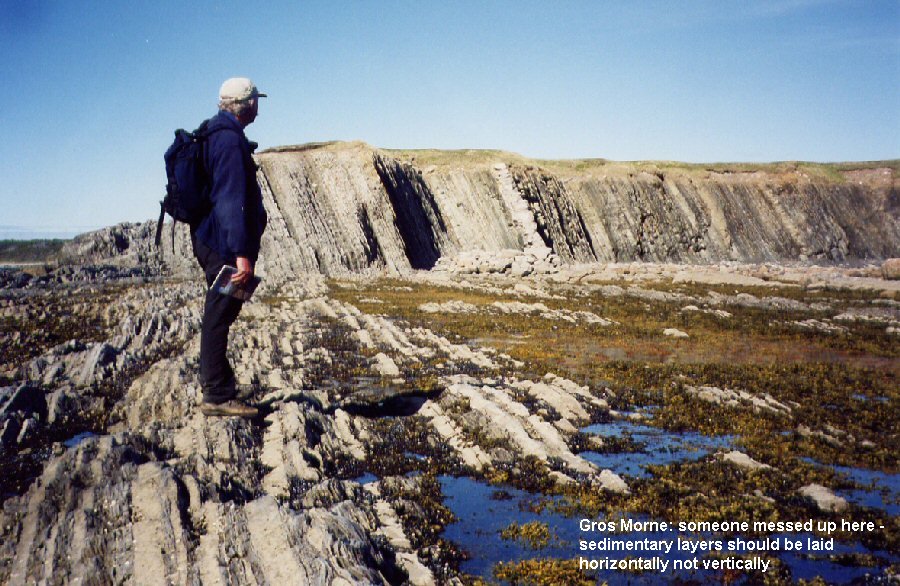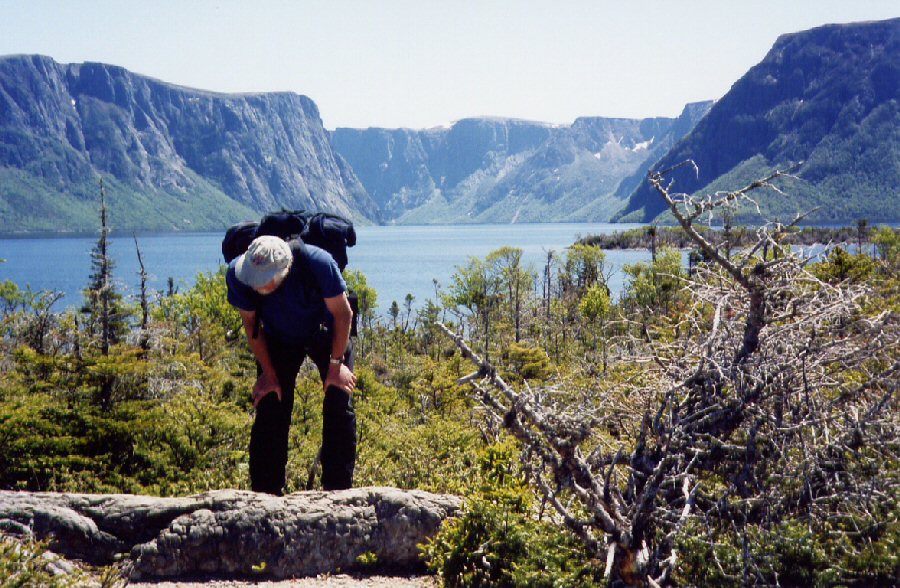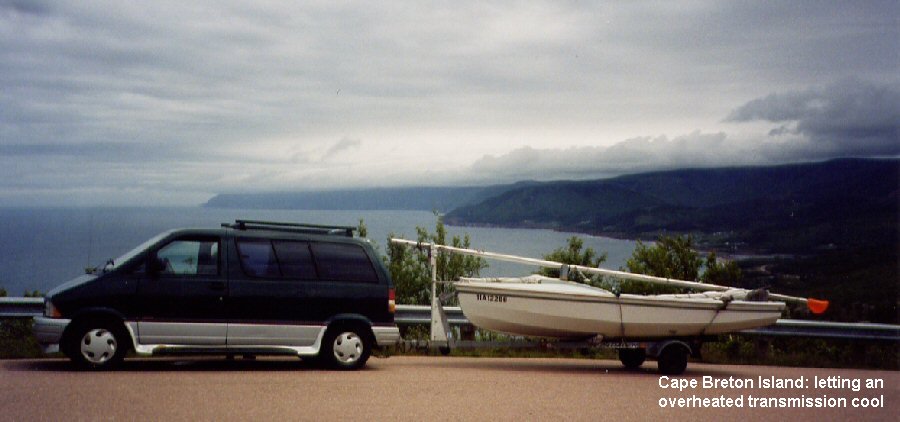 Newfoundland
is a wild and beautiful place but not to be taken lightly. A Wayfarer feels very small next to an iceberg. I think we will look for somewhere warmer next year. Thanks again to Jim and his family for their hospitality.
Allan Parry

W 7556