Finally the ice is gone from Lake Lansing. The Township puts all the picnic tables out to block the boat ramp for winter, then plows the snow up to them as soon as that is melted. And once that is cleared away, the boat could go in. I also have a few boat repairs that need warm weather to do.

While waiting for the water to soften up enough to go sailing, I took advantage of the weather. You may remember my nephew Jonathan from "
In the Land of Heated Toilet Seats
". Well, he and family come over from Japan March first.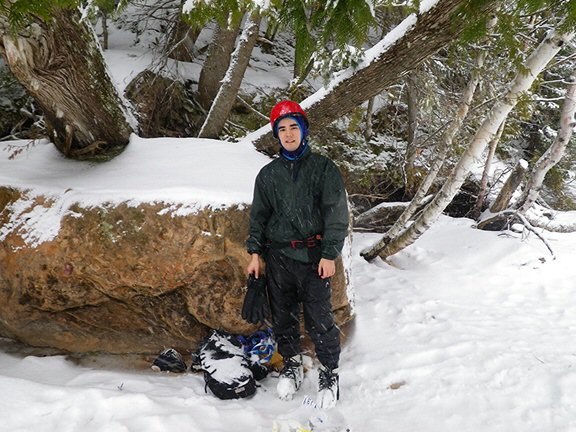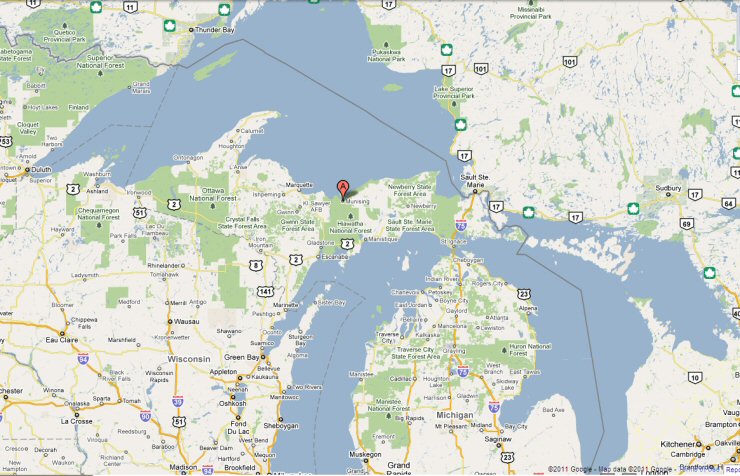 We headed up to Grand Island off Munising on the Lake Superior shore of Michigan's Upper Peninsula (A above). As with many northerners, we had the power to walk (ski) on water. Once across the Bay we built a snow cave using the natural resources we found.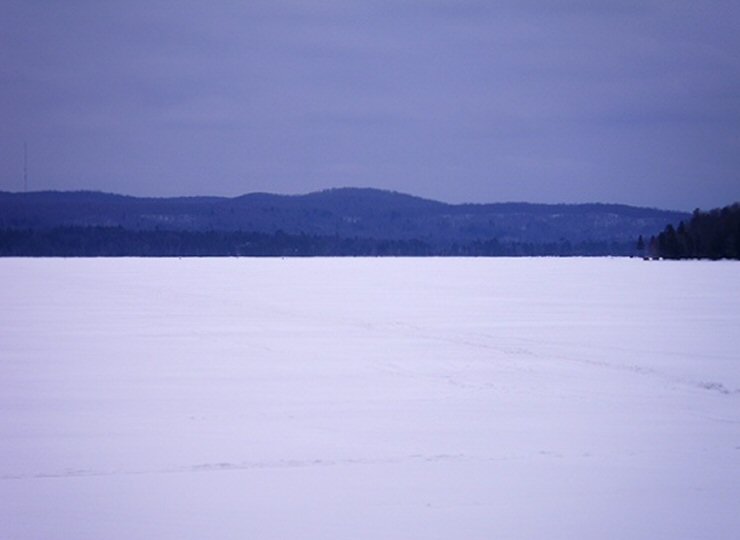 The snow was very light this year so we could not dig a snow cave. The local game warden warned us a heavy wet snow of 12 to 18 inches was coming, one that could collapse a tent, or even a snow hut. So you will notice from the photo below that we strengthened our snow hut by incorporating a picnic table.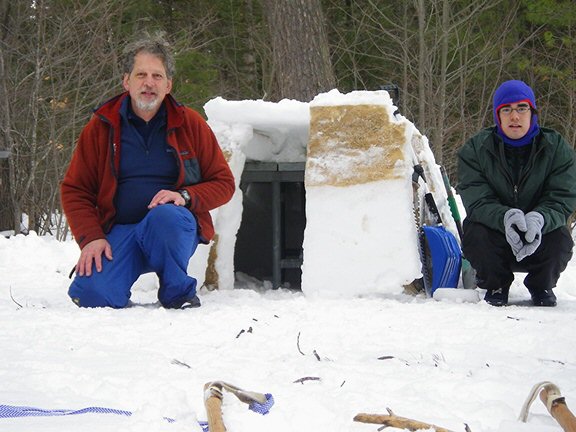 Lake Superior had created a pressure ridge of snow. My first attempt to cut it failed. The snow was mostly useless for building and the only thing I could think of was using the picnic table structure to support the snow. After a while I became frustrated and made another attempt to cut snow blocks out of the pressure ridge. This time I found the right spot, and the shelter was completed quickly.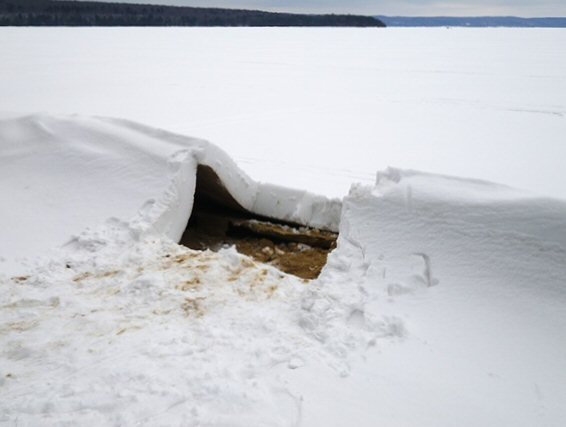 The next day I introduced Jonathan to Ice Climbing. This proved a real challenge for him as he had never climbed anything before. Things went fairly well until he was half-way up the climb and looked down. Then he remembered he is afraid of heights.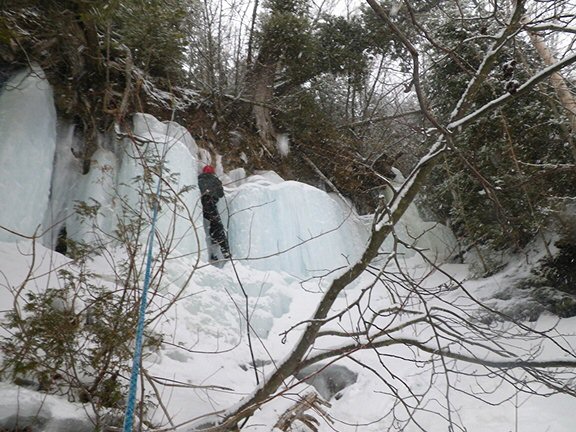 In the end, the heavy wet snow never showed up and we had two good nights of camp fires and food. In two years when Jonathan comes back - in August 2013 - we will go sailing.


Robert
W3445