our 2018 Chesapeake Cruise: Sunday 27 May - Thursday 31 May

the Crisfield Triangle: Crisfield > Smith Island > Tangier Island > Watts Island > Tangier > Crisfield

updated: 25 April 2018

Weather permitting, we most often do the Triangle counter-clockwise: Crisfield > Smith > Tangier > Watts/Tangier > Crisfield. Weather permitting, our itinerary will be as follows:

Excellent launch ramps across from the Marina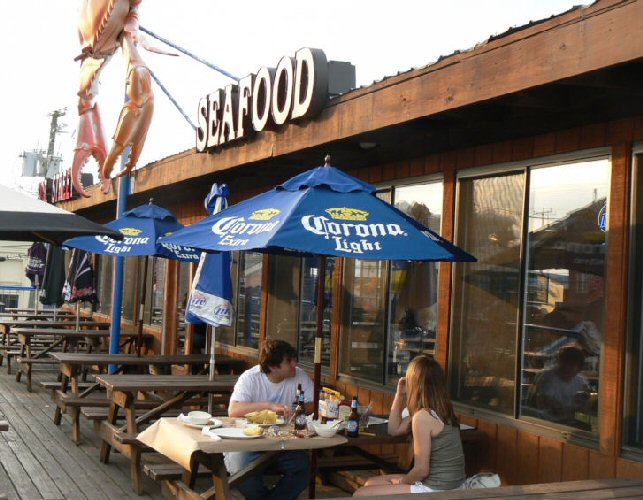 In 2012 this place, our favourite, was closed.
Sun 27 May 2018:
arrive around noon at the Somers Cove launch ramp across the Cove from the Somers Cove Marina > boat set-up and Marina check-in > group crab dinner in whatever restaurant has survived the hard times.
Accommodations:
Most sleep aboard in their Marina slip.
Hans and I plan to return once more to our beloved
Paddlewheel Motel aka Capt. Tyler's
(
410-968-2220
) which is eminently acceptable: clean, very reasonably priced, right near the Marina.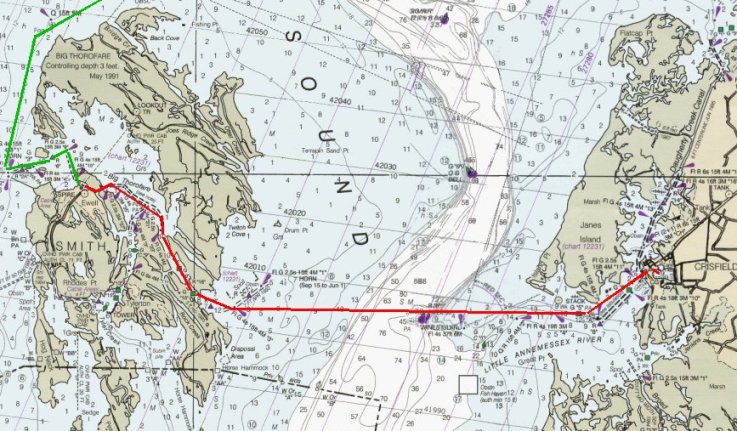 Mon. 28 May:
sail to Smith Island - stay at the Marina
Accommodations:
Some sleep aboard in their Marina slip.
Accommodations available with Michele Davidson (
703-298-3247
) at her B&B, the
Smith Island Inn
.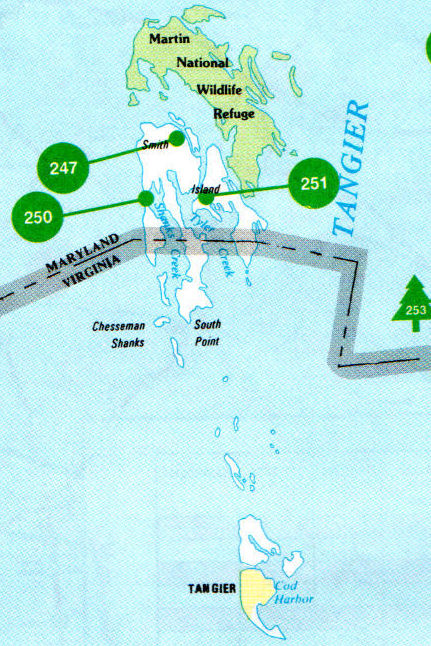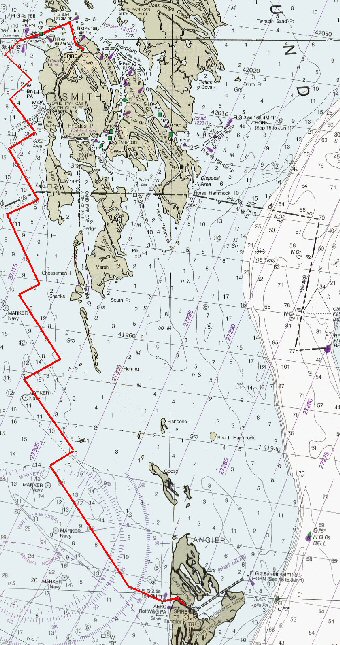 Tues 29 May:
sail about 12 n. miles south to Tangier
Accommodations:
Most sleep aboard in their slip at
Milton Parks' Marina
757-891-2581
757 8912567
.
B&B: We have usually had good luck getting rooms at
Hilda Crockett's Chesapeake House
757 891 2331
chesapeakehouseinfo@yahoo.com
I plan to try for the
Bay View Inn
-two nights - where I stayed last time. If you have not stayed there before, I highly recommend it. They invite enquiries about group bookings. Anyone else interested? Click
here
for some of my 2015 Bay View pics.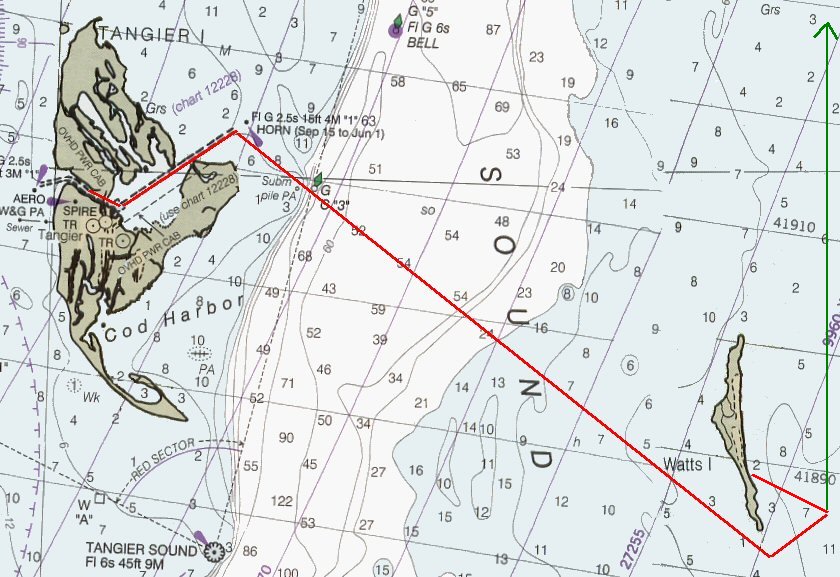 Wed. 30 May:
day trip for picnic lunch on Watts Island bird sanctuary: Tangier > Watts Island > Tangier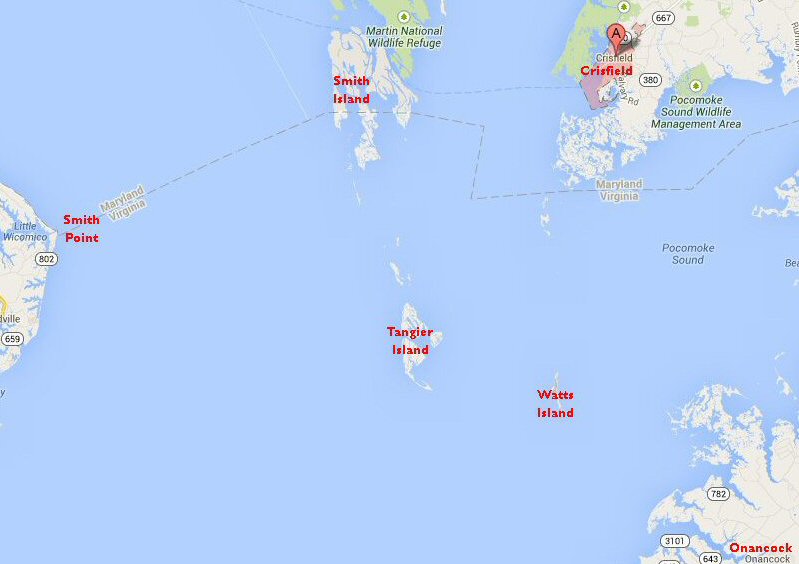 Thurs 31 May:
return to Crisfield

Fun thinking about this, isn't it?
Best regards,
Uncle Al (W3854)