Thursday, August 16th
...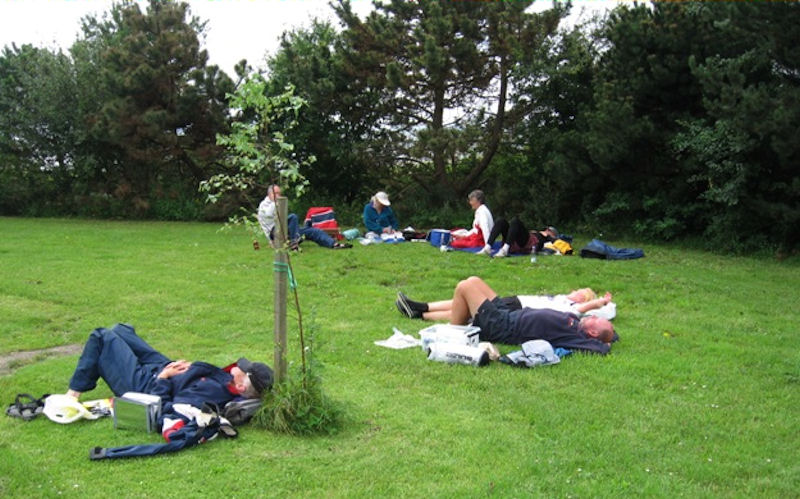 We have sailed to the harbour at
Dybvig (Deep Creek) on Fej Island.
It must have been an exhausting sail or a very good lunch,
since most people are taking a nap on the lawn by the harbour.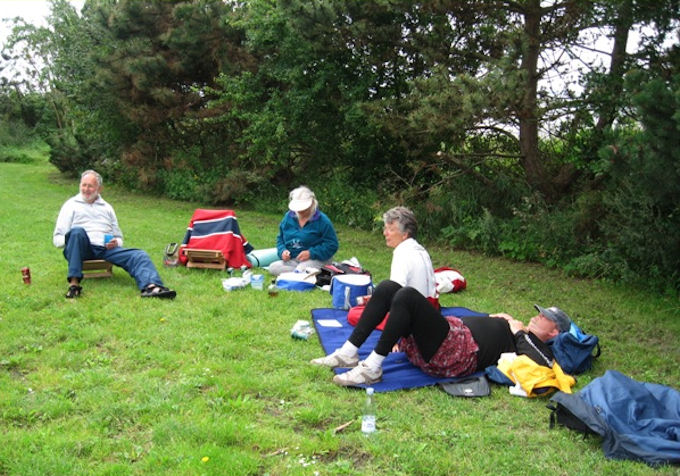 Bent, Irene and Mette Holvert are still going strong, but Claus is resting in the arms of Morpheus.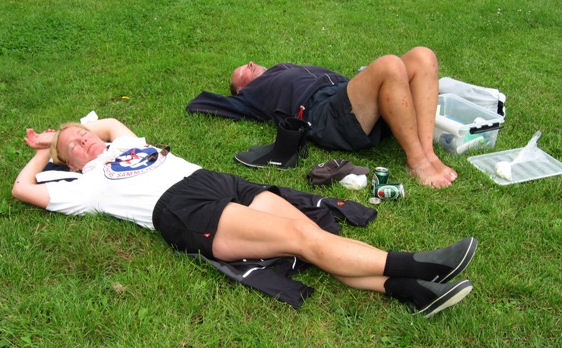 Fie and John Goltermann enjoy slumber land ...
...
only outdone by
Ralph! He is all gone!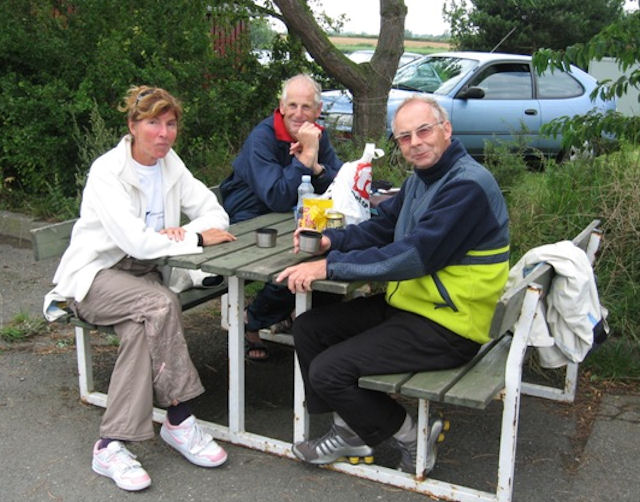 Vibse & Arne Stahlfest (Denmark) together with Ralph Roberts
fresh
from his power nap.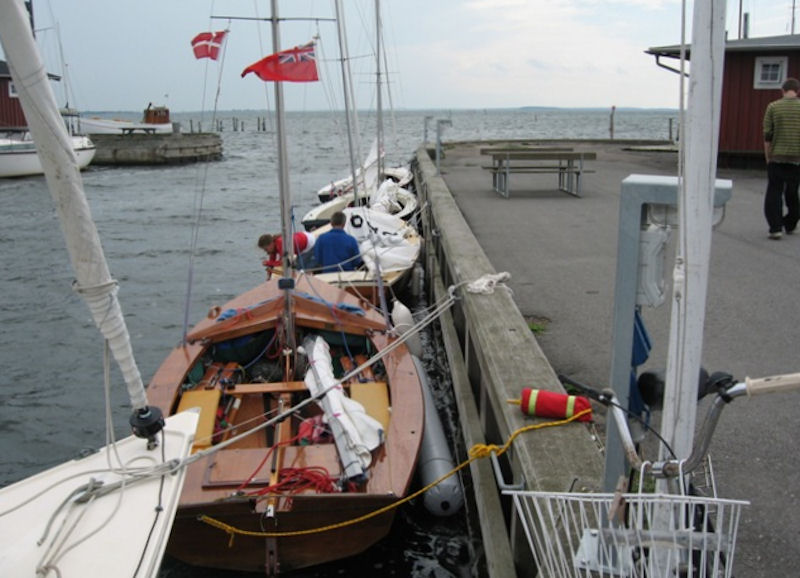 The wind is now a refreshing breeze, and dark clouds are on their way. W247

Emma

in the foreground.
It's going to be a rough sail straight upwind to
back
Kragenæs.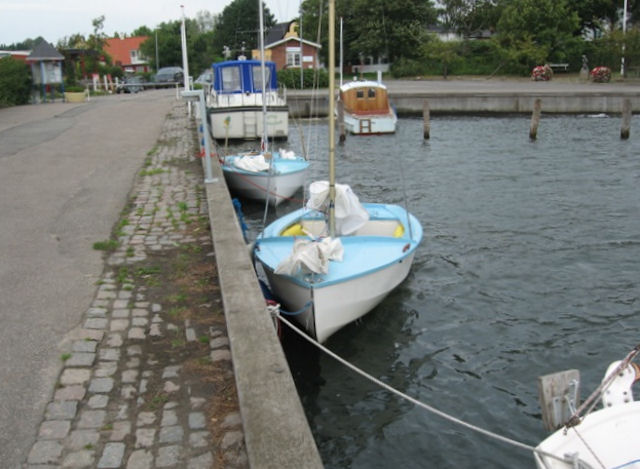 W2042

Fru

Larsen

in Dybvig harbour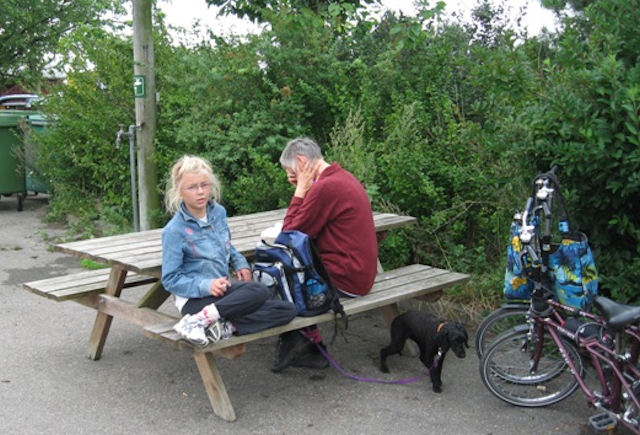 Jane (10) with her mother, Ineke Noordam, from Holland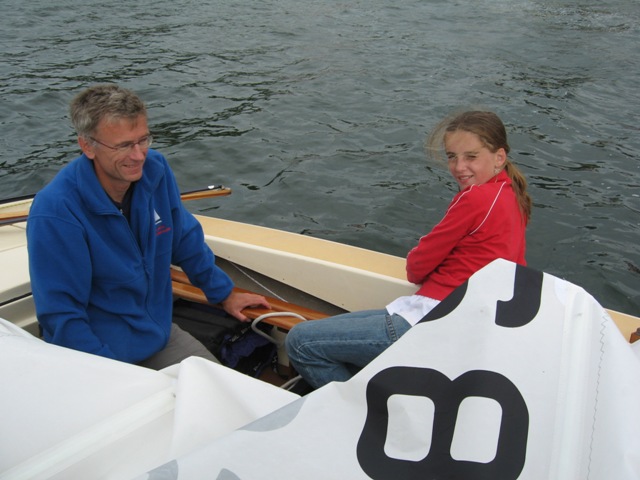 Anthony Patterson and Jane's sister, Emma (12), helm of W6689 from Holland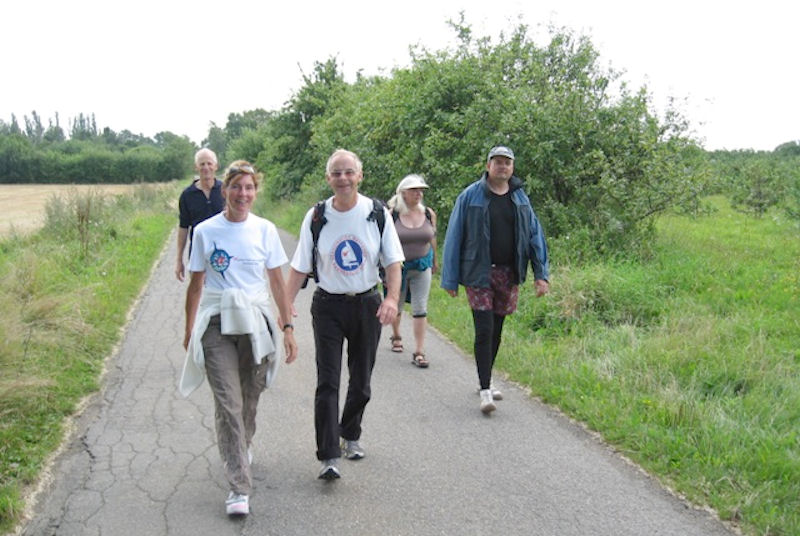 On our way to the Kernel Farm on the North side of Fej Island.
Vibse & Arne, and behind them: Ralph, Irene and Claus.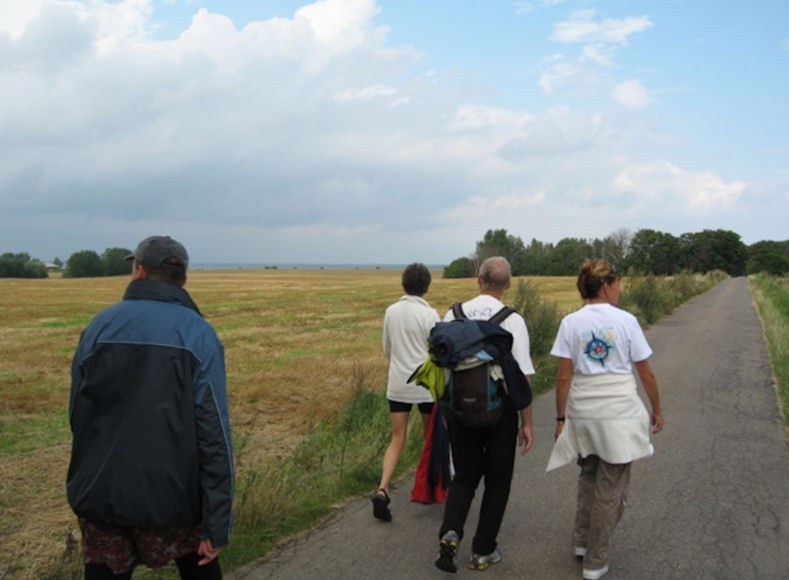 The Kernel Farm is just behind the trees.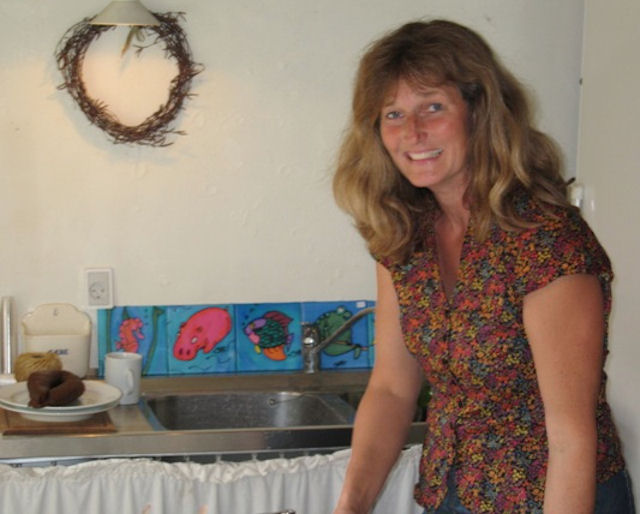 Lovely service in the farmer's store at The Kernel Farm
.
We were offered samples of the Fej Island Cider and the delicious sausages. homemade from lamb.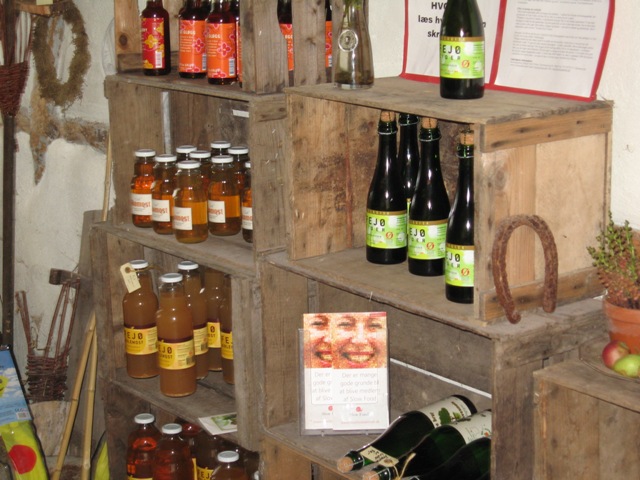 Here you can see some of the
Kernel Farm
specialties, such as the award-winning
Fej Island Cider.
This
cider is made from apples from trees imported from Normandy, now growing on Fej Island.
(The same kind of apples used to make the French brandy, Calvados)
On our way back to Deep Creek Harbour we saw the field with the small new apple trees.
...