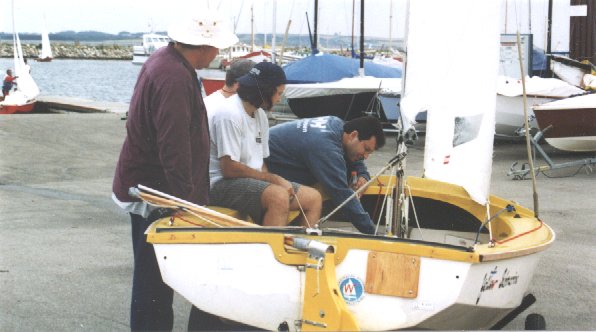 from left: Mike Codd and Marc Bennett (mostly hidden) help Paul and Mark Taylor inspect their "new" boat.
...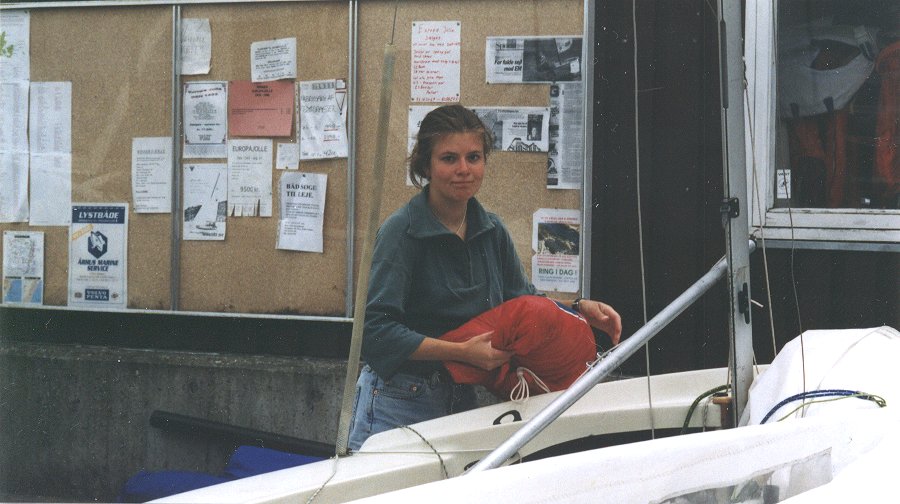 Sofie Brems prepares W8405 for battle.
...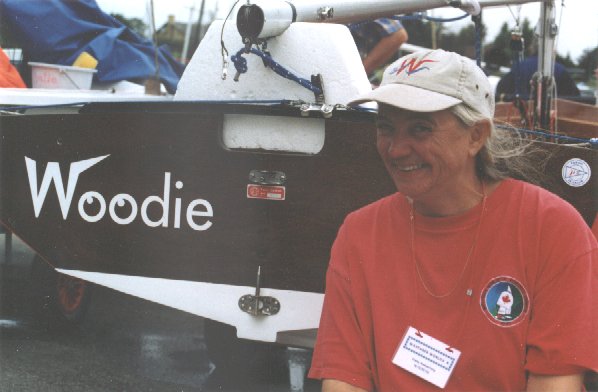 Irene Ammentorp poses with the newest family member, W239.
...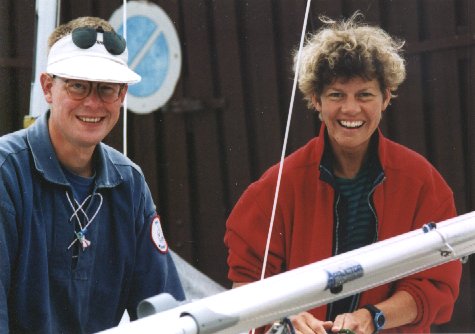 Thomas Raun-Petersen, the Danish supplier of Wayfarer gear, and his lovely "gast", Bente Grønholt
...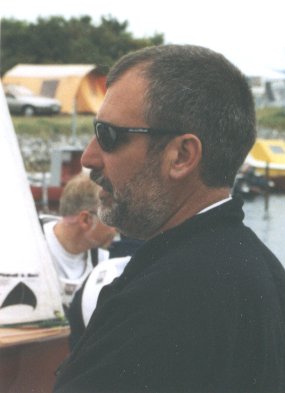 Wayfarer Worlds veteran, Neil Shawcross
...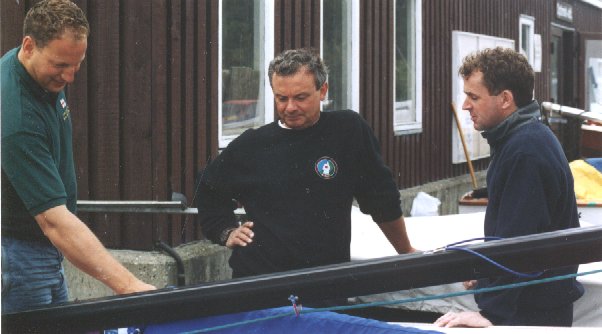 Quentin Strauss (left) in deep discussion with Ian Porter and Kevan Gibb
...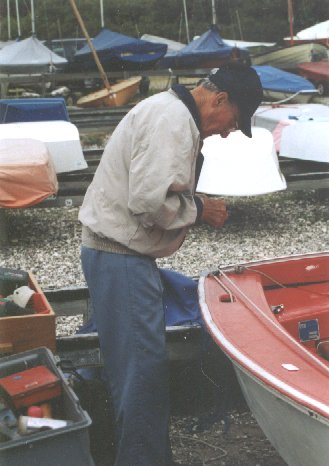 George Blanchard puts some finishing touches on his W, borrowed from W-Nyt editor, Anker Mørk Thomsen
...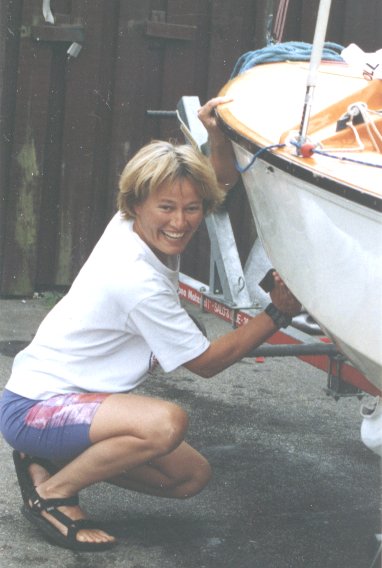 Lone Holm Hansen - hard to believe that someone could look this good while boat polishing!
...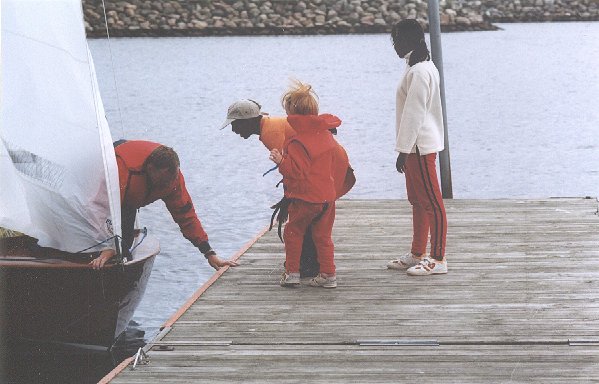 The family "support team" welcomes W4645, Mogens Just and Niels Møller, returning from Saturday's 6th-place finish.
...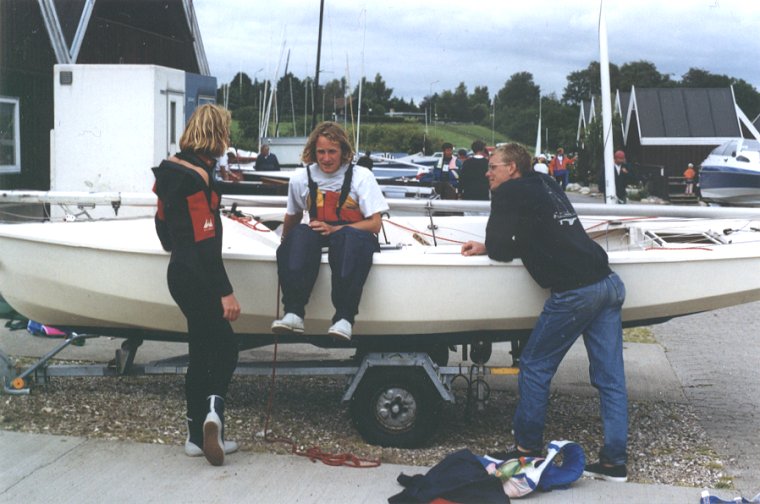 Jakob Karbo (left), Kristoffer Møllevang and Thomas Sennels relax after Saturday's race.
...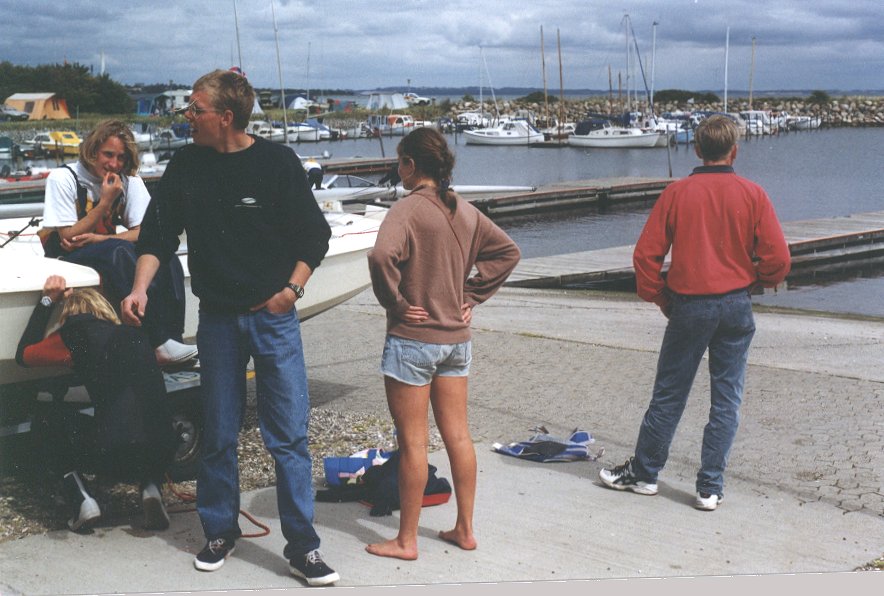 Sofie Brems has come through the breeziest race of the '98 Worlds in good shape ...
...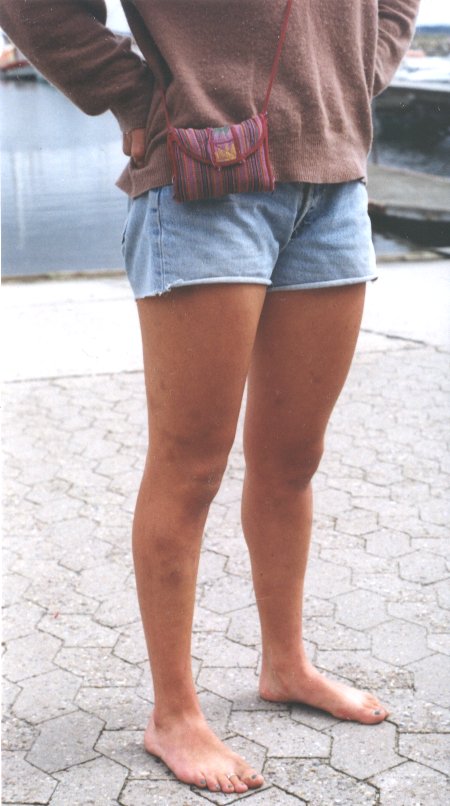 ... but not without a few bruises.
...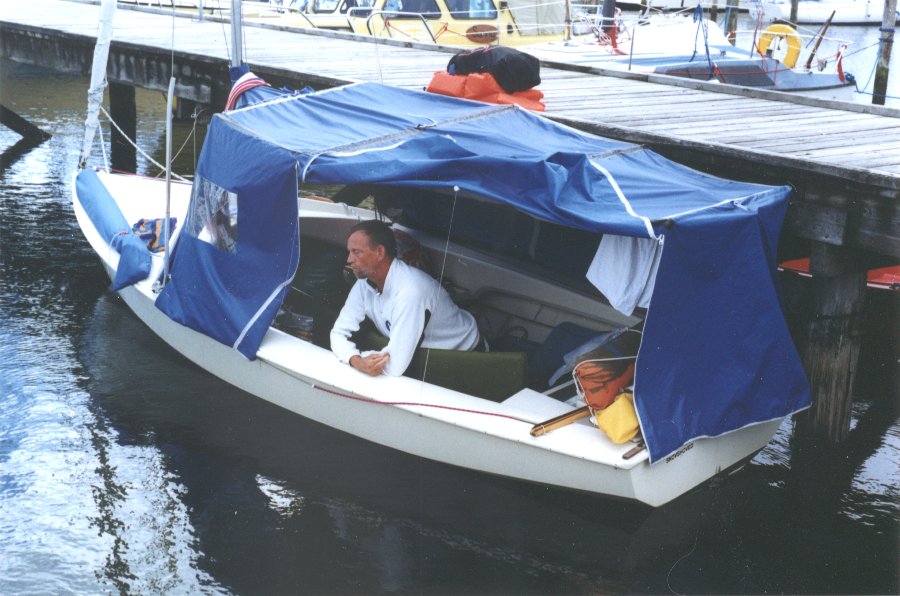 Wayfarer Worlds live-aboard, Jørgen Hansen, demonstrates the beautiful versatility of our boat!
...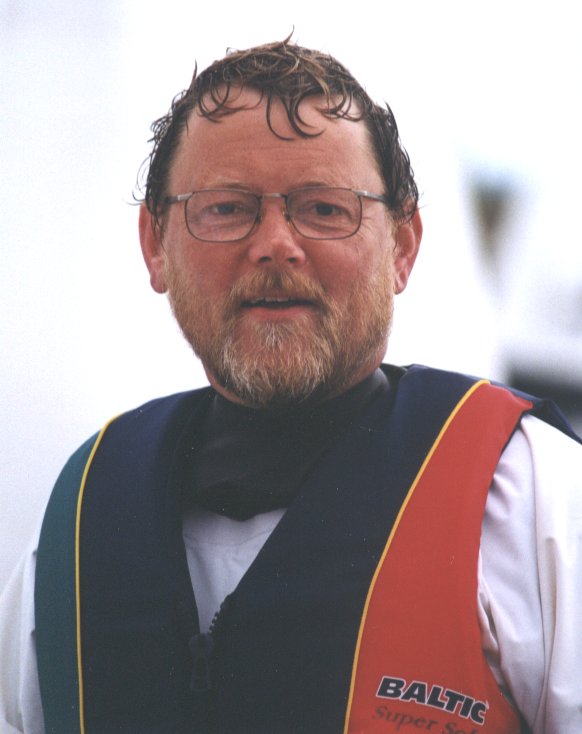 Ace crew, Jesper Friis, just in from the final race in which he and helm, Søren Jensen scored an impressive 9th.