Wayfarer Worlds 2007

Monday: reception

photos by Jesper Nothlev

text by Ton Jaspers and Uncle Al
...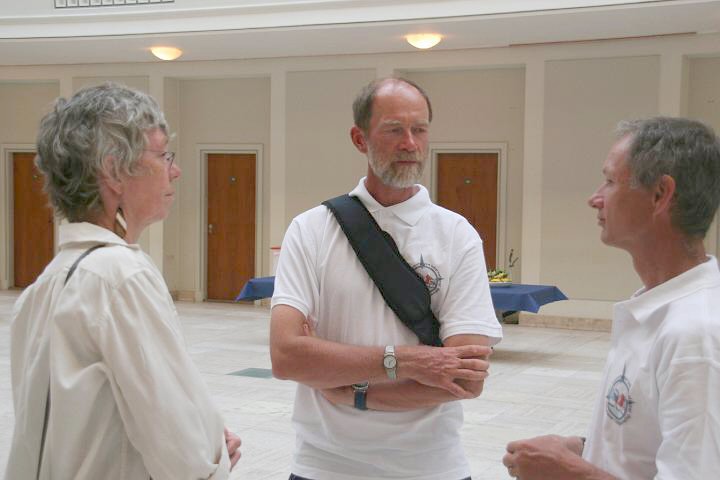 7894 SWS Chairman, Bo Christensen

(middle)

with his friend, Anja, and Stephan Nandrup-Bus


...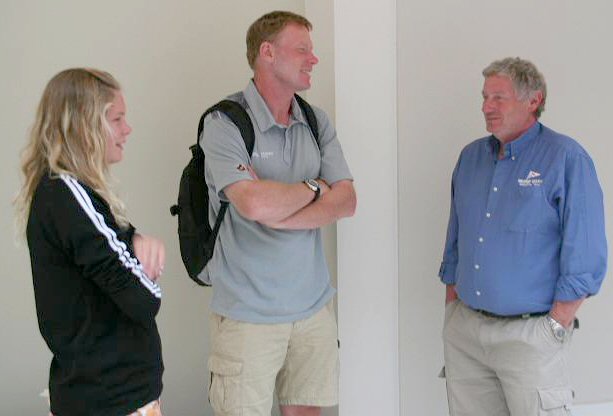 7895 Mogens Just

(middle)

and his daughter, Line, talk with ???


...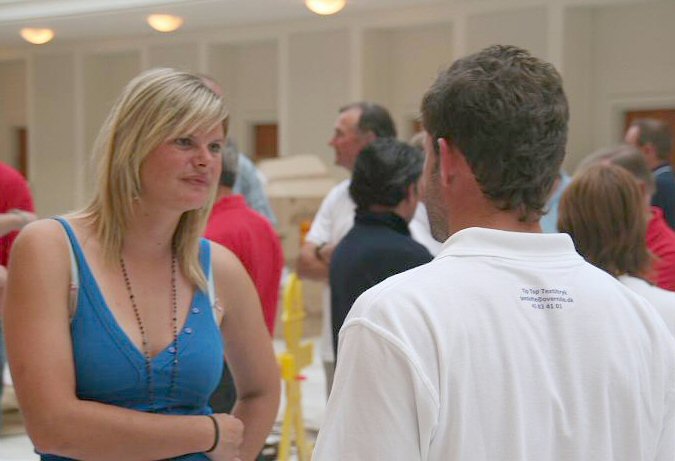 7896 When not in her Wayfarer Super Crew mode, she is the (fairly) mild-mannered Rachael Rhodes.


...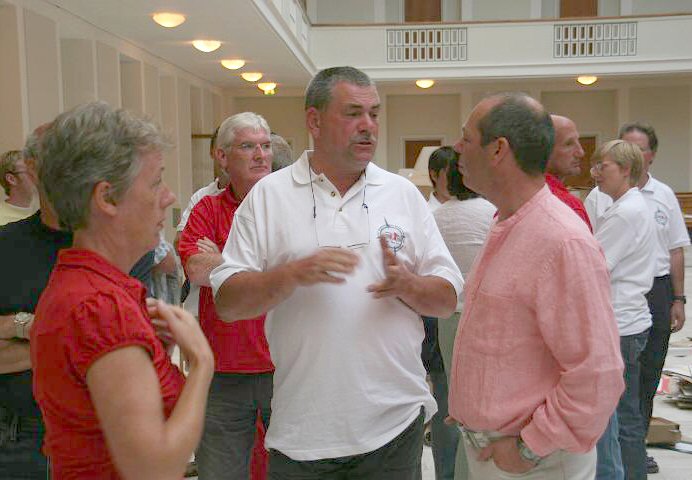 7897 Ton Jaspers holds forth.


...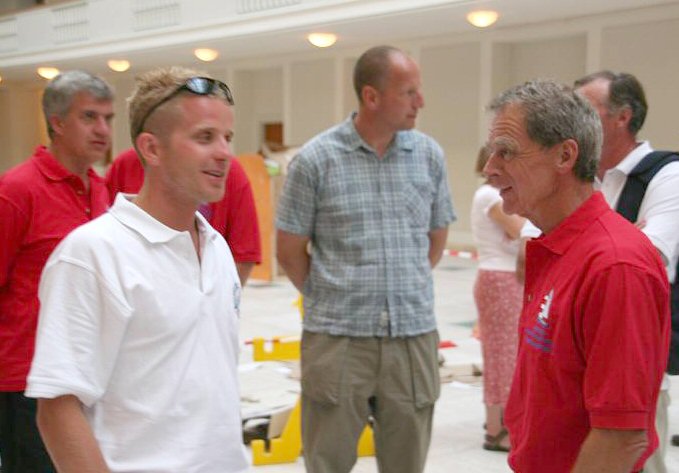 7898

(l to r)

???, Robin Barker, Quentin Strauss, Graham Barker?, ???


...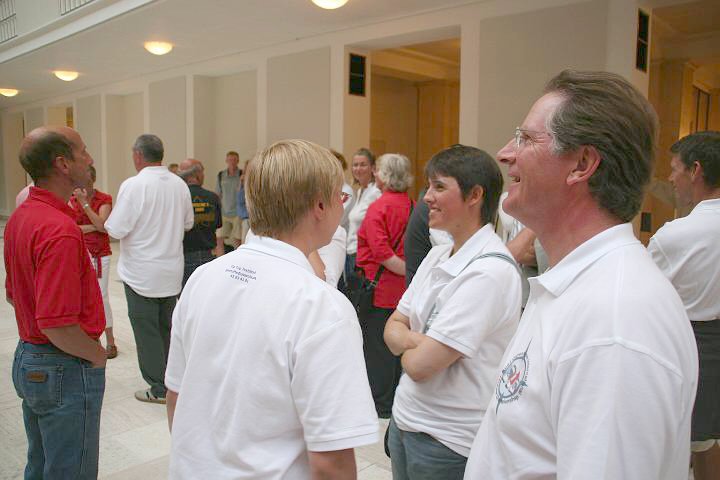 7899 John Goudie

(r)

admires the interior of the town hall.


...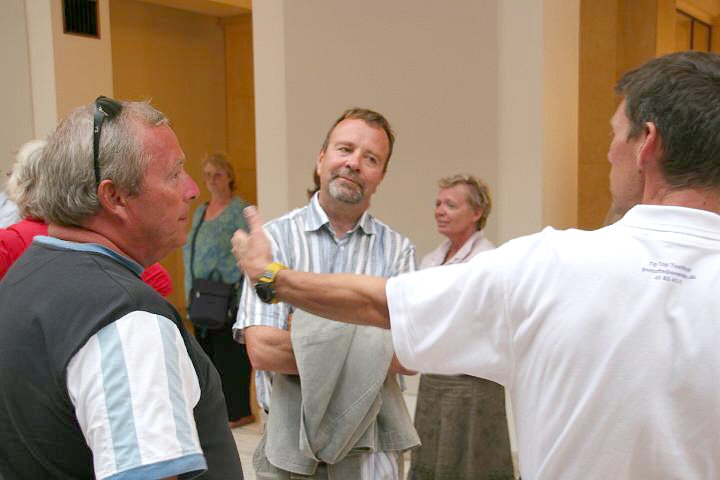 7900


...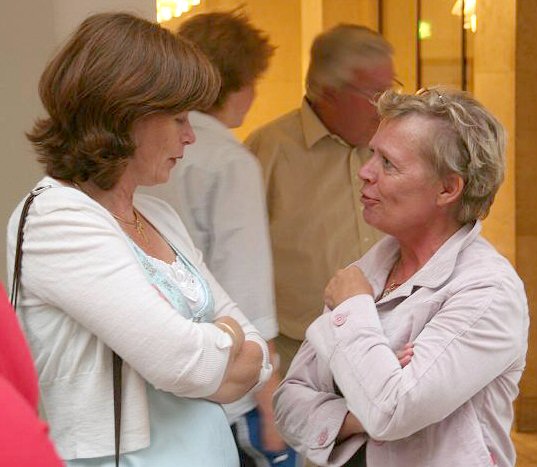 7901


...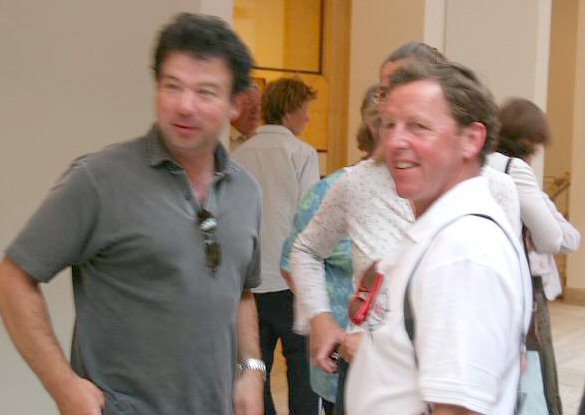 7902


...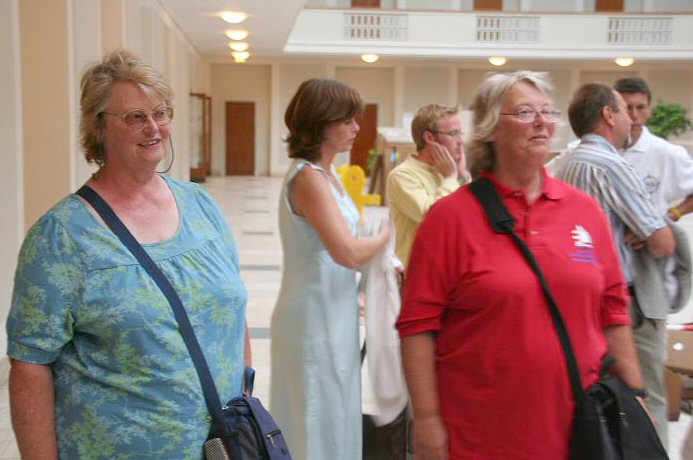 7905


...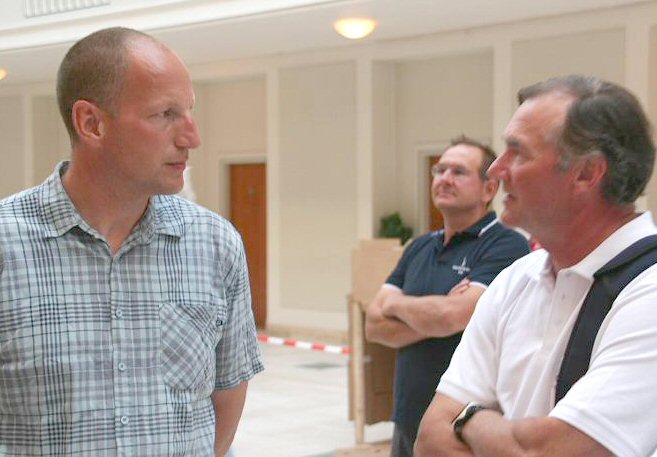 7907 Quentin chats with Poul Ammentorp

(r)

.


...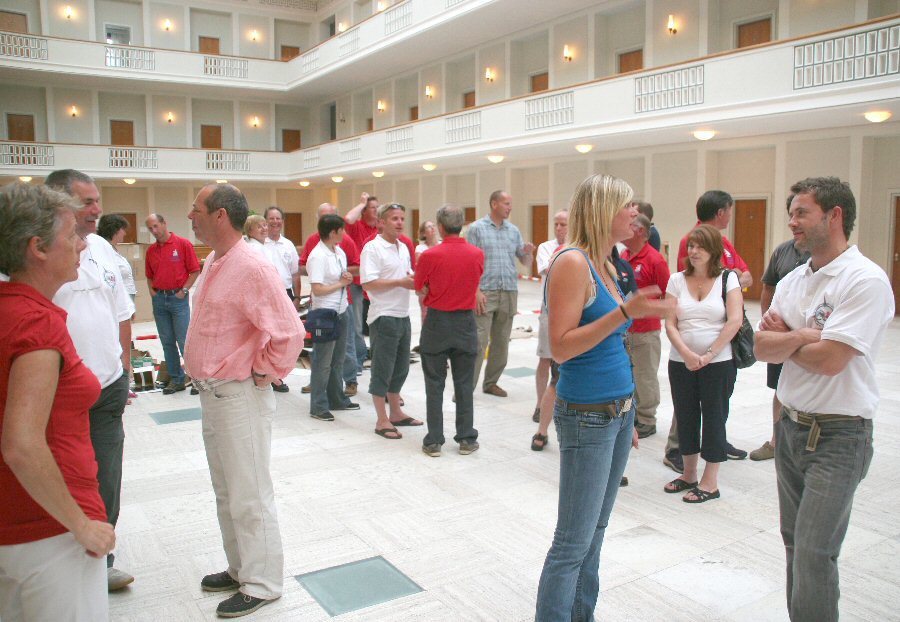 7909 No doubt, this was one of the ...


...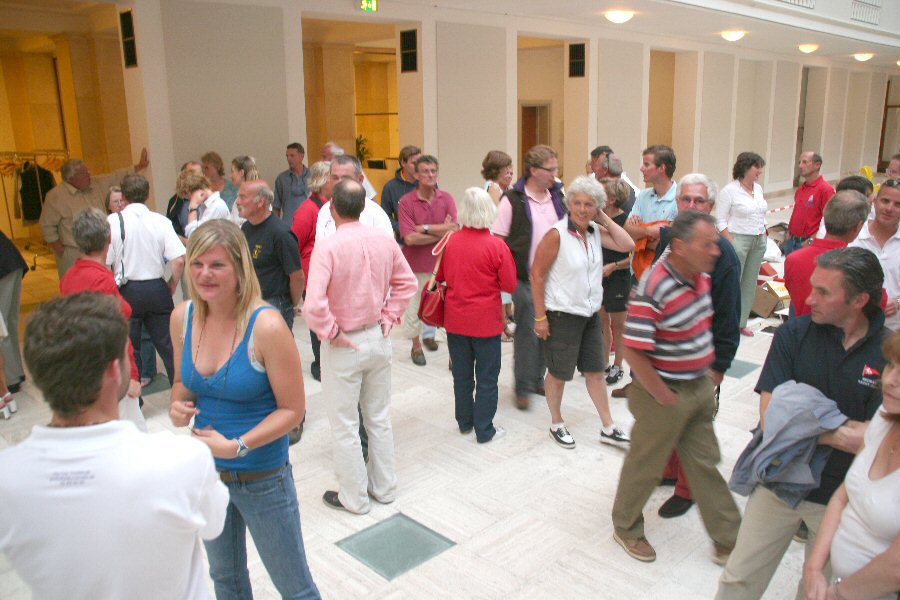 7910 ... more distinguished groups that the ...


...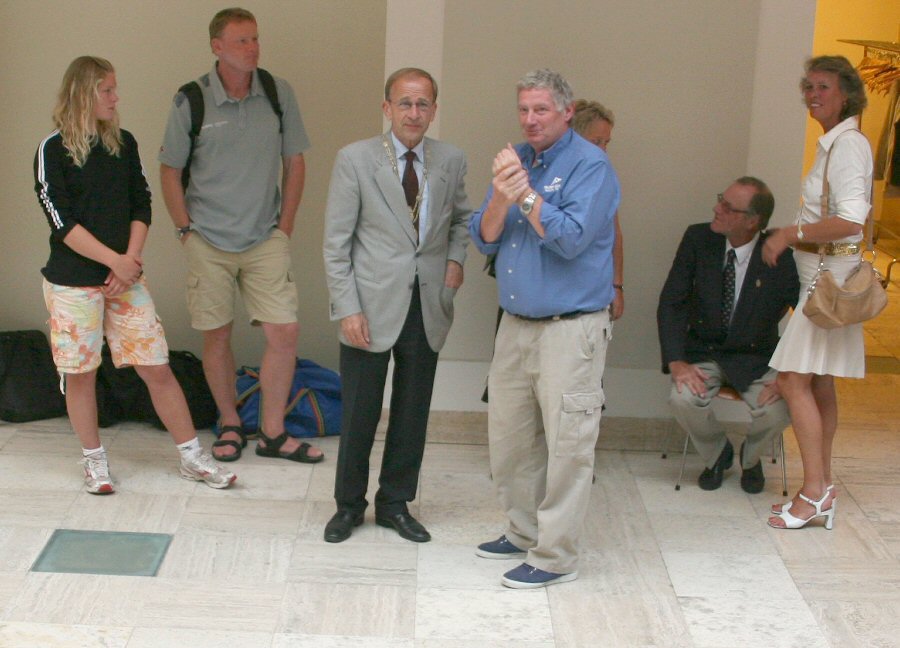 7911 ... Lord Mayor of Gentofte, Hans Toft

(jacket and tie) ...




...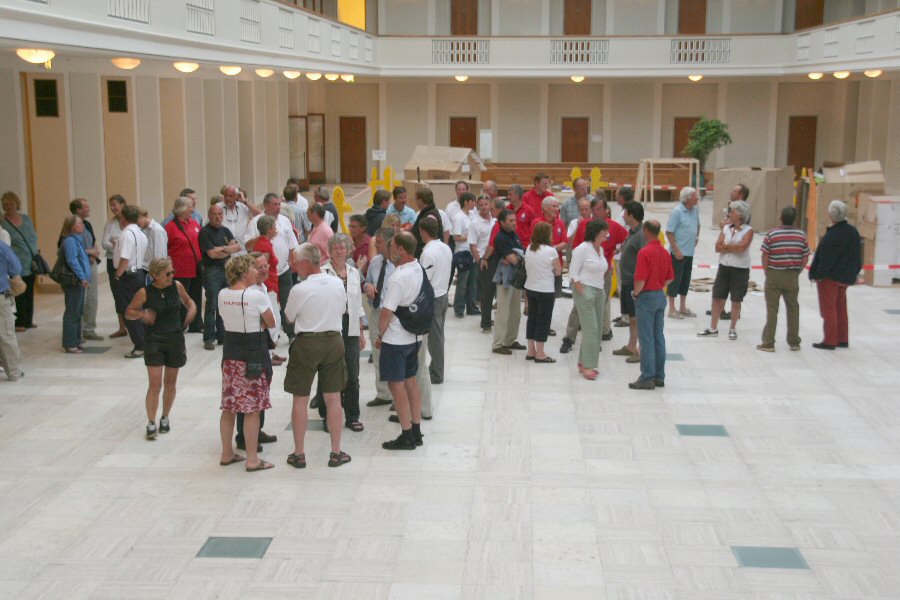 7912 ... has had the privilege to welcome to his ...


...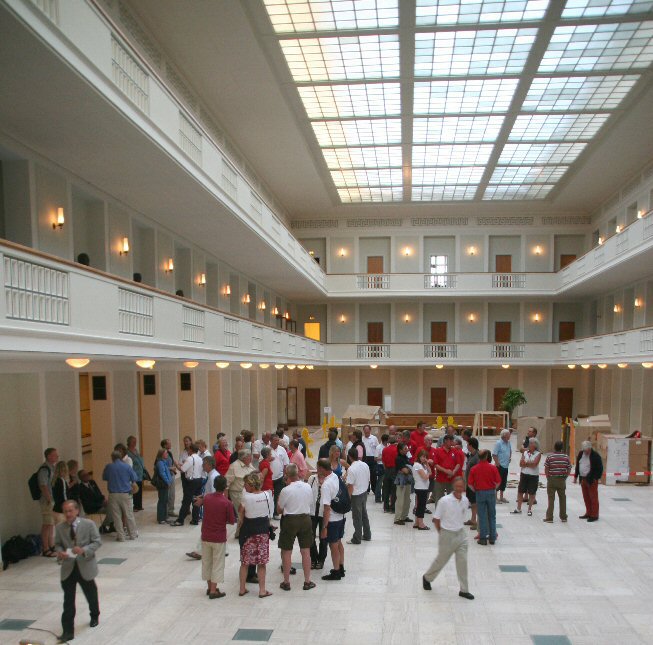 7913 ... humble abode.


...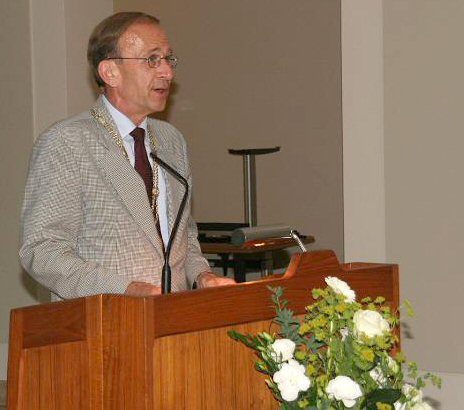 7914 The Lord Mayor greets the ...


...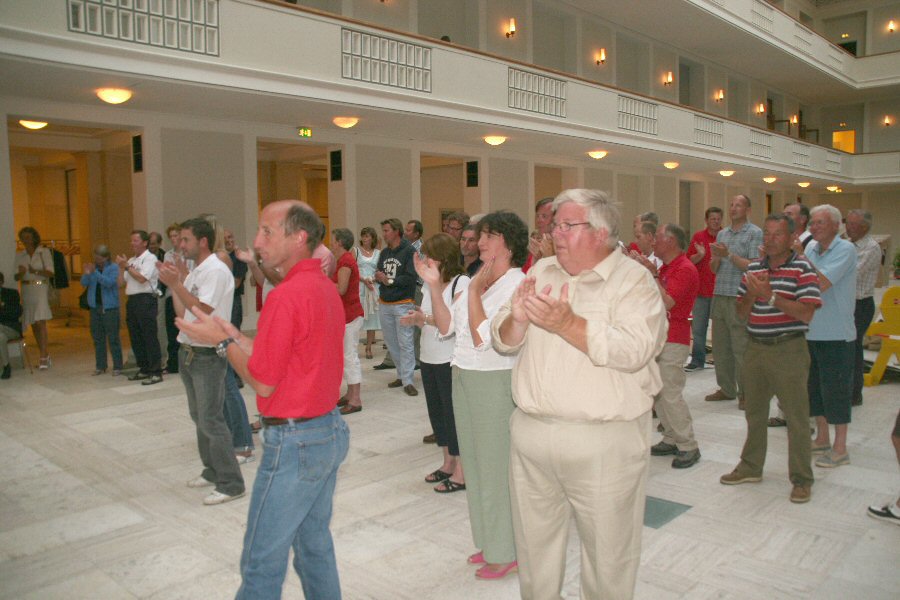 7916 ... attentive group of Wayfarers.


...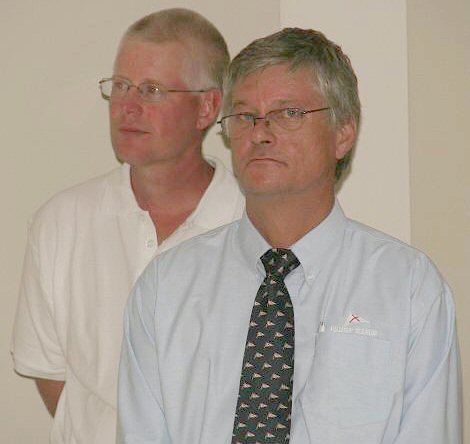 7915 Thomas Raun-Petersen?

(l)

and ???


...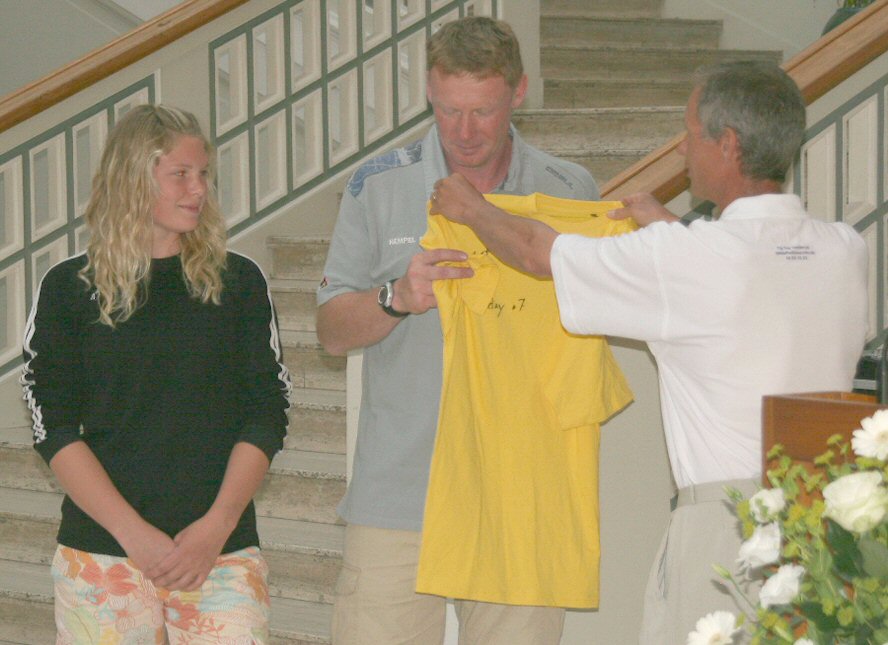 7917 Leaders after the first day's racing, Line and her dad, Mogens, accept the yellow jerseys. Modelled on the Tour de France, these jerseys were awarded to the current leaders each evening after the racing. After day 1, Mogens and Line were counting a 1-4 and held a nice edge over Peter and Marcus B
øje
who were counting a 6-2.
...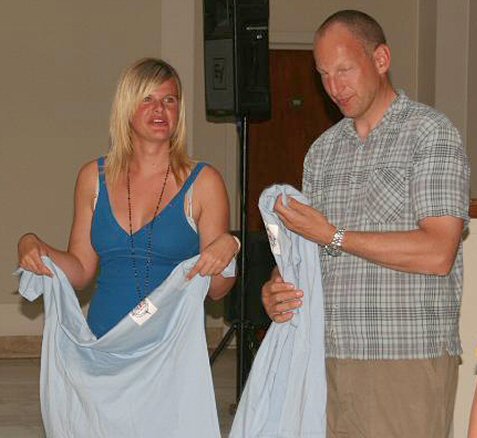 7919 The Race 2 winners: Quentin Strauss and Rachael Rhodes.
(Al's note:
Ton Jaspers reports "Light blue for the best perfoming crew of the day (most improved?)." A runaway first after a DNC in race 1 is most certainly the most improved you could be!
...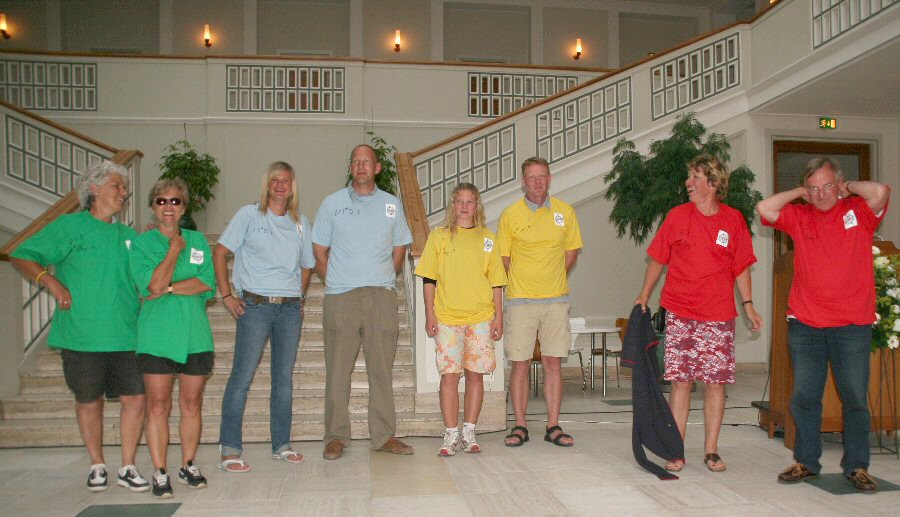 7919b Monday's winners
(l to r)
Paula and Francine, Rachel and Quentin, Line og Mogens, Lous and Hans. Green for last crew to round the windward bouy the first time (worst start). And Red for the best stunt (crew to watch out for). I remember Lous and Hans got red shirts for hitting a boat and in trying to save the situation, hit the buoy as well. They did an unprecedended 1080° turn afterwards.
...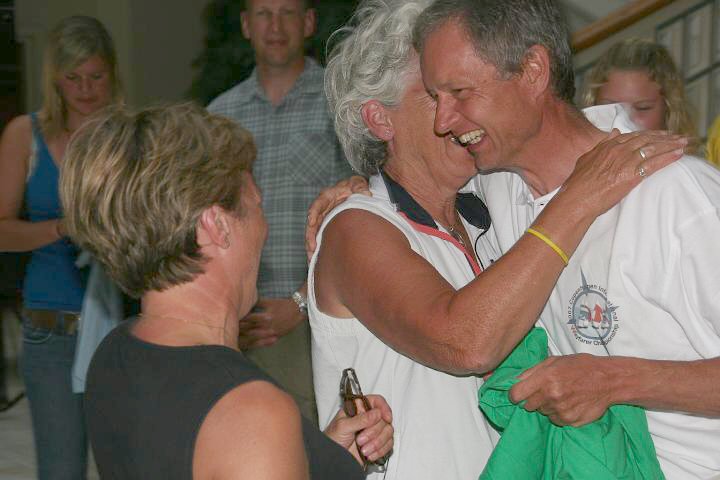 7920 Stephan presents shirts to Paula van der Vaart and to her sister ...


...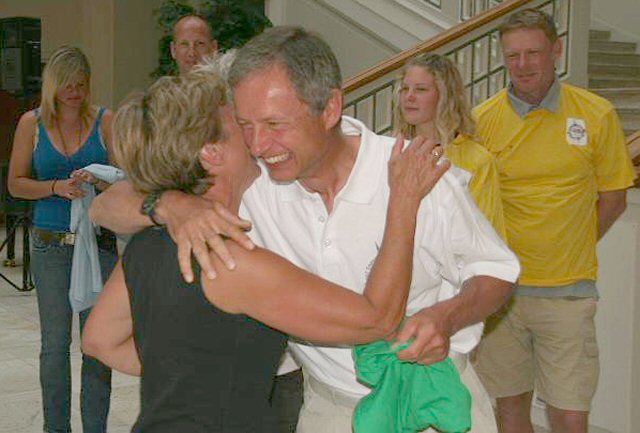 7921 ... Francine.


...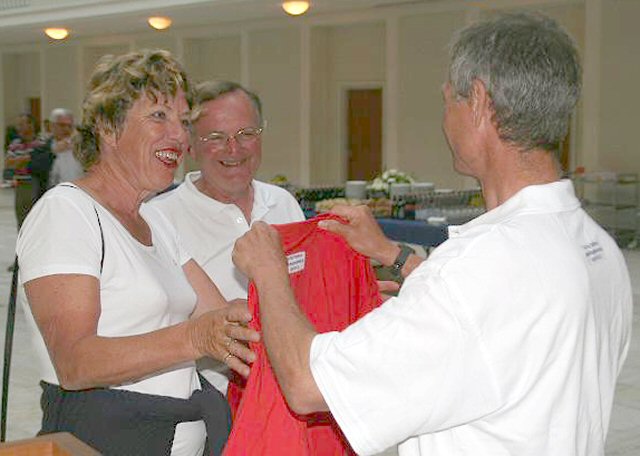 7924 Red shirts for Lous and Hans de Bruijne, inventors of the 1080° turn. An accomplishment which certainly earns ...


...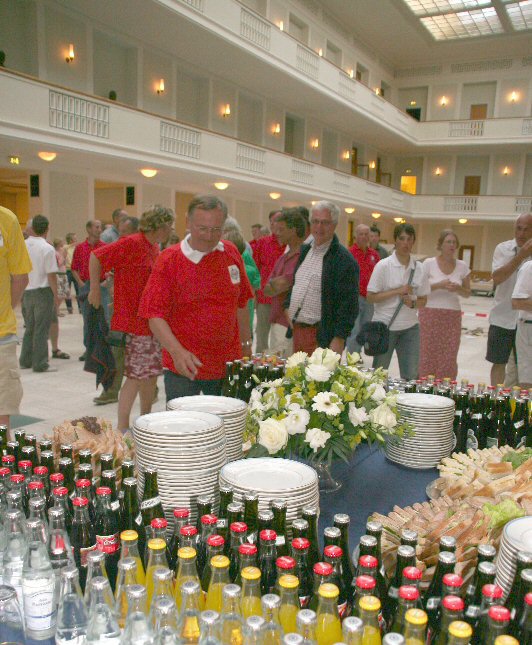 7931 ... Hans an early trip to the ample supply of drinks and munchies that were quickly ...


...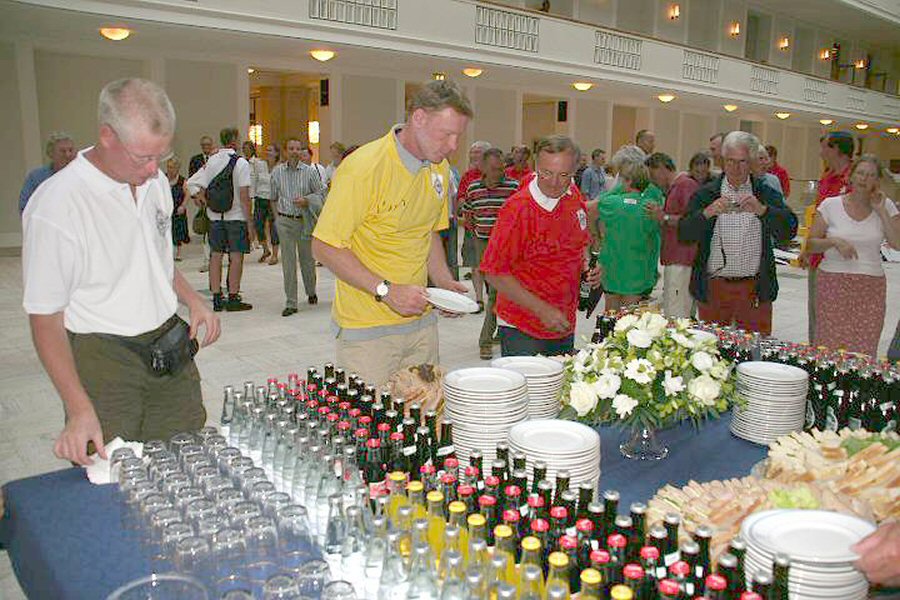 7932 ... finding their admirers.


...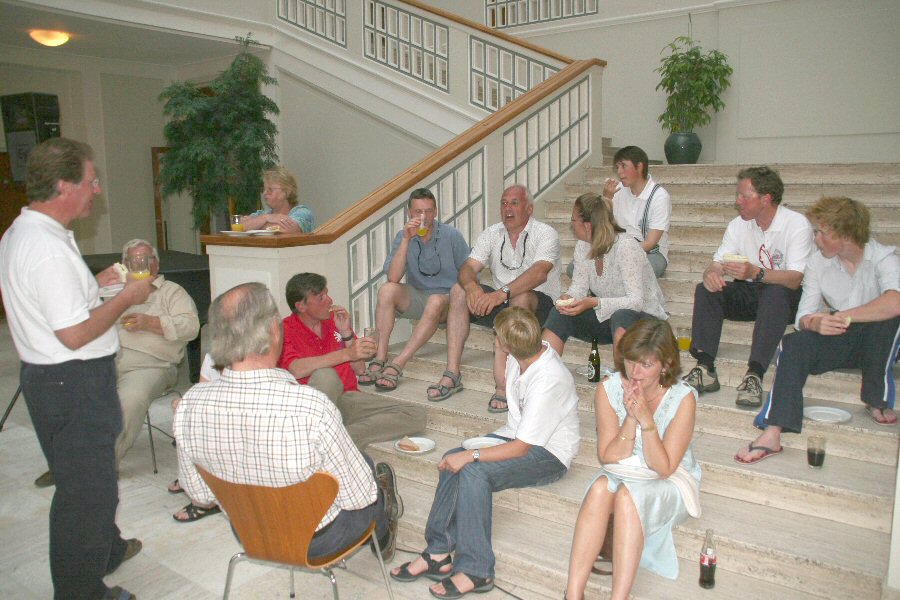 7933 These stairs were obviously just made for sitting.


...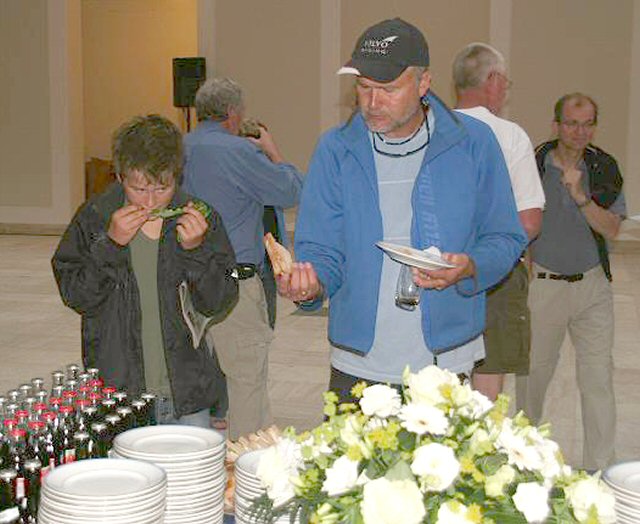 7934 Sitting in 2nd place with a 6-2, behind Mogens and Line's 1-4, Peter and Markus make sure to keep up their strength for a tough week of sailing ahead.


...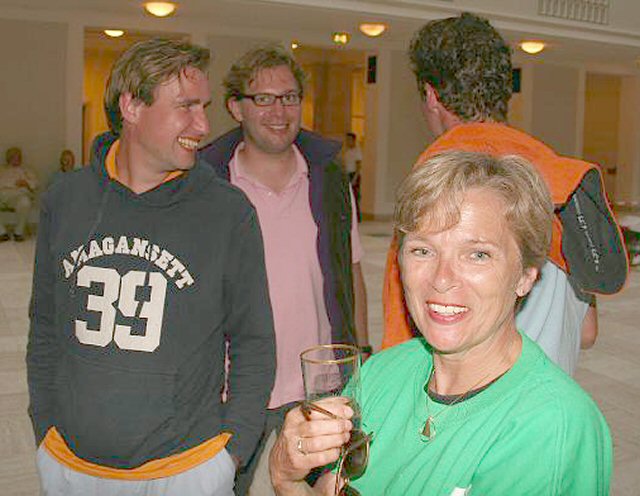 7937


...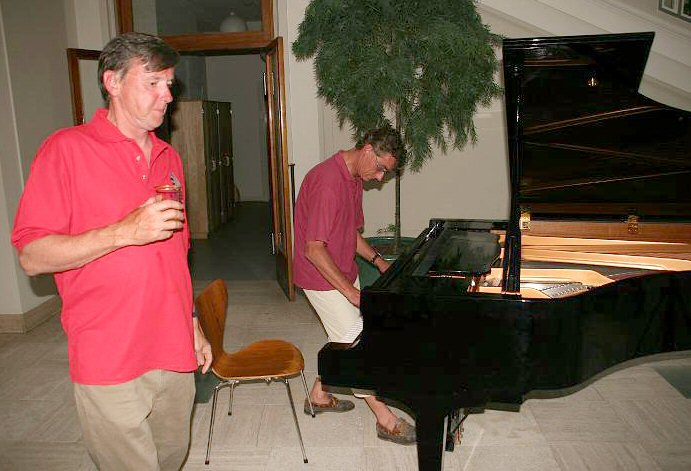 7935 Wherever there is a piano, Arnold (Olyslagers) can't control himself and starts to play it.


...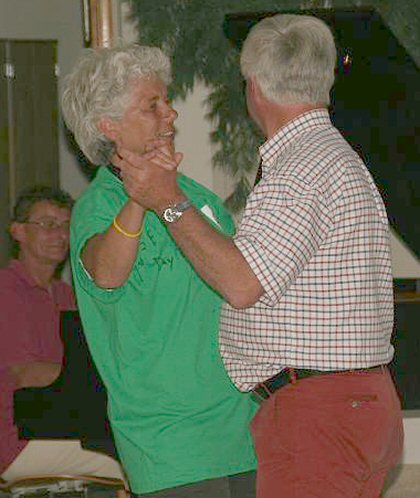 7938 Paula (v.d. Vaart) and Wim (Notebaart) can't resist the music and start to dance.
(Leave it to the Dutch to turn a formal reception into a party!)


...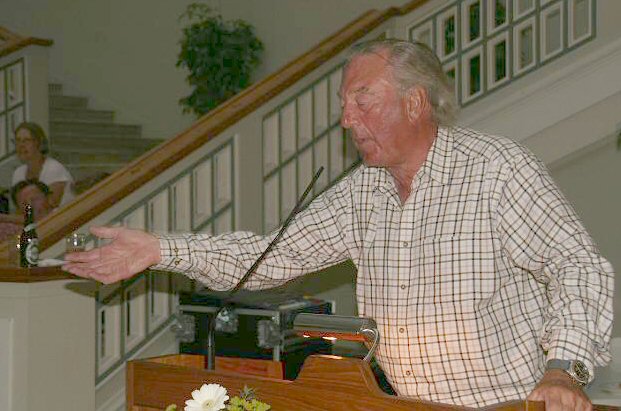 7943 Then the English get into the spirit of things, and Allan Chaplin treats us to a sample of his beautiful baritone voice. Dear Mayor, what did you expect? They are Wayfarers.


...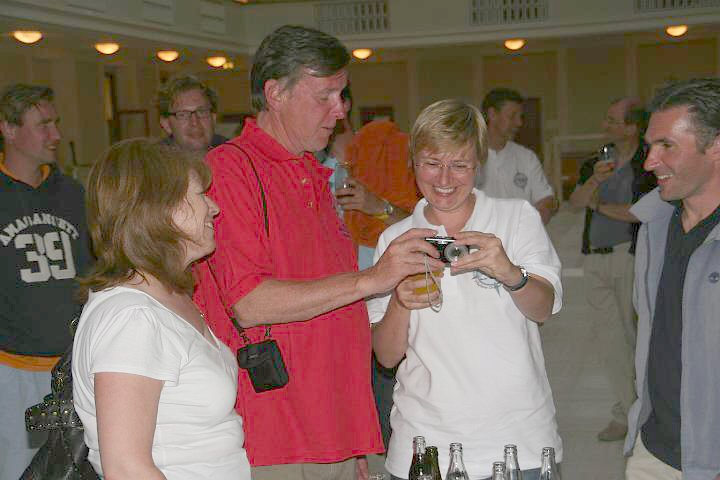 7940 And we have it all in pixels!!


...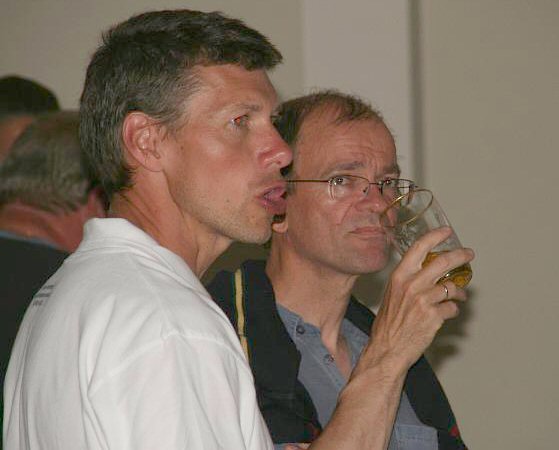 7941