Reactions
to Wayfarer Worlds XV
from Ken Butler (W7372)
From: Ken Butler
Sent: Sunday, August 11, 2013 10:50 PM
Subject: XV
Al

... I learned a lot and had a great experience. See you in the fall.
Ken B

from Leo Van Kampen (W9667)

From: Leo Van Kampen
To: Al Schonborn ; Joanne VK
Sent: Monday, August 12, 2013 11:36 AM
Subject: Spinnaker Photo
Al, let me say that Joanne and I had a great time at the Worlds regatta. The competition was really good and the experience with a large fleet was also very good. I now have a greater respect for getting into clean air and effects of bad air at starts and marks. <>

Leo

>
from Margaret Hynes (W10826)


From: Margaret Hynes W10826

Sent: Thursday, October 10, 2013 12:25 PM




Hi all

<>I would like to sincerely thank all the committees, volunteers and competitors who made the Wayfarer event in Mississauga such an enjoyable experience. I know the amount of time, energy and organisation that goes Into a small event so I can guess the efforts it took to organise the Worlds. The kindness, comradarie and generosity I experienced will remain with me forever.The close racing, jostling for positions and good sportsmanship both on and off the water were a pleasure to be part of. I look forward to meeting you all at next Worlds.>

I would like to congratulate the hard-working committees for all their work both on and off the water.


Safe sailing to you all .



Margaret

W 10826



from Monica Schaefer (W10952)

From: Monica Schaefer W10952
Sent: Thursday, October 10, 2013 1:38 PM
Hi All,
I too would like to add my voice and many thanks to all those who were involved in organising, running and participating in the Wayfarer international event in Mississauga. We had a fantastic time!
Like Margaret, I appreciate the amount of work undertaken by the volunteers and officials throughout all the stages of planning, running and tidying up after the event, so I thank you all for the hard work and commitment that went into making this a most memorable event for all the right reasons. I hope we have the opportunity to meet again and to enjoy sailing in many more wonderful events such as this. On behalf of the UKWA I would also like to invite you to participate in the next European Championships which will take place from July 20th -25th 2014 in WPNSA the magnificent sailing venue of the 2012 Olympic games, in Weymouth UK – all welcome.
Until next time may I wish you fair winds and good sailing,
Monica
W10952
from Margie Crawford (W10964)

From: Margie
To: Al Schonborn ; Svarre, Soeren ; Al Schonborn ; Richard Hartley W Copyright Holder ; Ralph Roberts W9885 ; rachael hayes (hartley) ; Paul Taylor W7673 ; Kirk Iredale ; Joanne VK W10944 ; Jan D'Ailly W10964 ; Gord Leachman ; George Waller ; Al Nichols W7380 ; Alan Hallwood W442 ; Alastair Ryder-T W10137 ; Bob Stevenson W440W10960 ; Chip Cunningham W1321 ; Colin Junkin (CL1820) ; Dave Hansman W10865 ; David & Anne Pugh W10963 ; David Richardson (W4782) ; David Schonborn ; Doug Ryan W3664 ; Elise Beket ; Franz Bauer at MSC ; Georgia Mcilroy ; greid73@hotmail.com ; Hans Gottschling W938 ; Hayley Flynn ; elhenuk@yahoo.co.uk ; Izabella Hansen ; Jim & Linda Heffernan W2458W1066 ; John Cawthorne W10863 ; Kit Wallace W994 ; Leo Van Kampen W10944 ; Marc Bennnett W10861 ; Margaret Hynes ; Mark Taylor W7673 ; Michael McKechnie W10377 ; Mike & Darlene Codd W421 ; Mike Dale W4675 ; Monica ; Nick Seraphinoff W10864 ; Richard & Michele W10873 ; Simon Strauss W10945
Cc: Rachel Reid
Sent: Friday, December 20, 2013 5:42 PM
Subject: Worlds XV coverage cotinues at last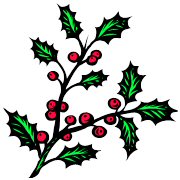 Hi Everyone,
Just to say happy Christmas to you all from Ireland - at
EDYC
we are planning our usual christmas cruise around this island on Strangford Lough, complete with decorated boats, mince pies, mulled wine and centrally heated boots!
Al - love the photos, thanks so much
Margie & Rachel