From: Don Silsbe [mailto:donsilsbe@gmail.com]
Sent: Friday, October 16, 2015 4:31 PM
To: 'Al Schonborn'
Subject: The Rope Trick
Al,
As you may know, since selling my Wayfarer, Iíve started building another boat. Iíve learned of an interesting technique that my Wayfarer buddies might like to know about. It is called The Rope Trick. It is used as a protective edge on control surfaces. When I reconditioned the centerboard and rudder on W1392, I attached a brass trim piece, to protect it from rocks, coral, etc.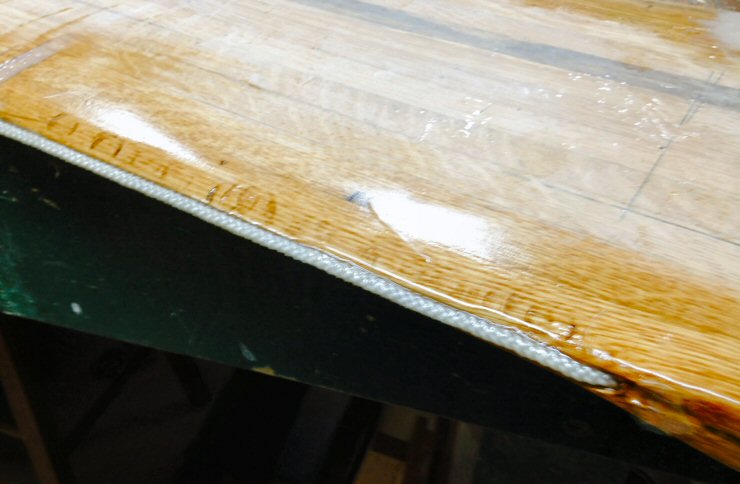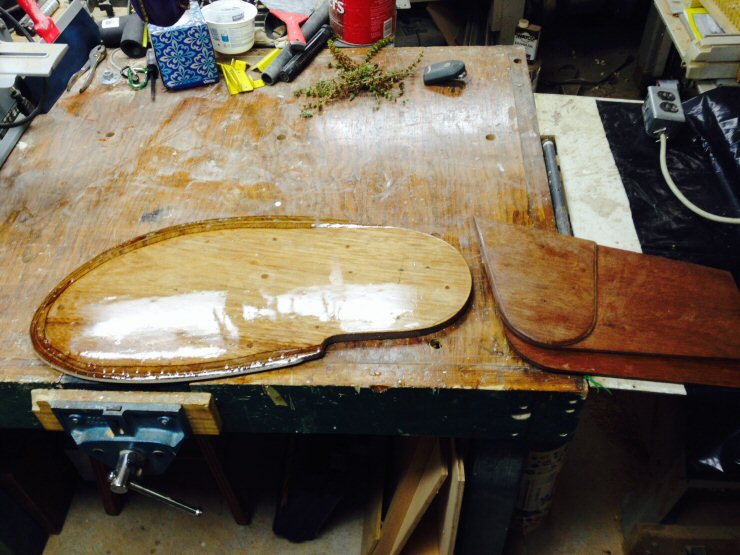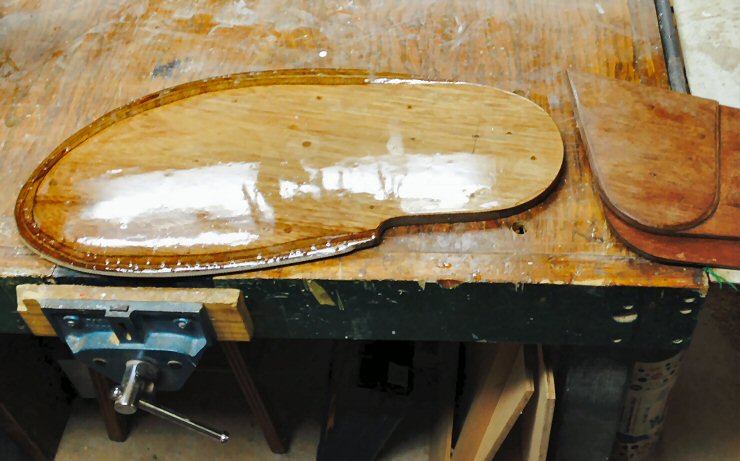 But my new boat will have a piece of epoxy-soaked nylon rope embedded in the leading edge of the c/b & rudder. The strategy with The Rope Trick is that the nylon absorbs the energy of impact. If it is severe, it needs replacing. Normally, though, it just needs to be touched up. The rope gets epoxied into a groove on the blades, and goes on before sheathing it with fiberglass cloth. Here are photos of my build. There is also a great video on YouTube of this process. Hereís the link for that: https://www.youtube.com/watch?v=xydnwWe9x6w

Don Silsbe