Hi, all,


Does anyone have a good source for the padded tubes one uses on hiking straps? They need to be
1) rugged,
2) not slippery for the boots, and
3) just big enough - if too big, it's hard to slip a foot under quickly after a tack.

... I plan to leave the Center for Astrophysics in the summer, to take up college teaching. We will remain living in Lexington, MA, within easy reach of Buzzard's Bay.
Jim Phillips, W611
From: T M Graefe W9668
Sent: Thursday, April 24, 2014 12:10 PM

Hi Jim,

If you want custom made hiking straps of high quality, not just 'tubing', you can go to Annapolis Performance Sailing at www.apsltd.com.
I can find them in the paper catalog, as APS777, but am having trouble locating them via search on the site.
APS folks are very helpful so give them a call; APS may carry other things you are interested for this if not the straps themselves
$1.31/inch—2" webbing with closed cell foam padding and sunbrella wrapper.. Very well made.
tom



Sent: Thursday, April 24, 2014 12:53 PM
Thanks, Tom. That sounds really good - WIT-worthy, even. The pipe insulation foam tubes I use are rather fragile.
Best regards,
Uncle Al (W3854)
From: T M Graefe
Sent:
Thursday, April 24, 2014 1:03 PM

Hi Al,

Always glad to add to the WIT!
I'll send along some pics from my boat.
Here are specs I sent to APS in a ppt. Let me know if you want me to convert to jpg
Cheers!
tom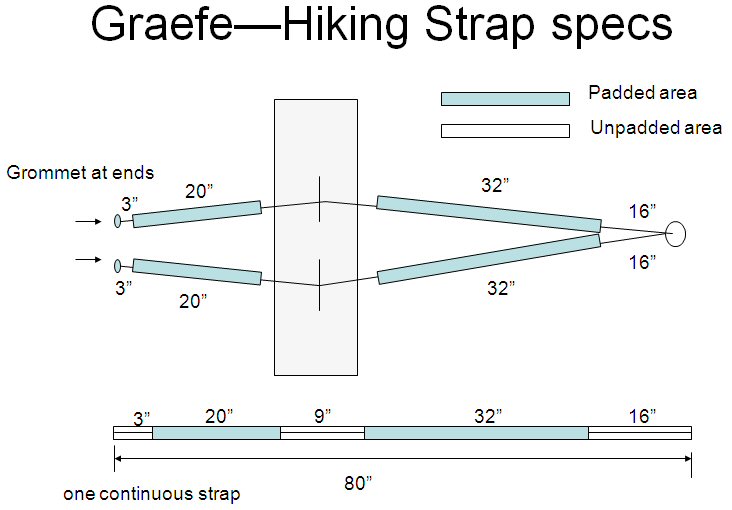 ... and from CWA Cruising Secretary, Alan Asselstine:
From: Alan Asselstine
To: T M Graefe
Cc: Al Schonborn ; Jim Phillips ; Richard Harrington ; Mike and Cathy Babowicz ; Wendell Ohs W1118 ; Tony Krauss W864 ; Tom Hankard W????? ; Tom Goldsmith W8343 ; Ted Rosen ; Susannah Tellschow Wagner W3983 ; susan pilling W397 ; Steve Roney (CL1852 ; Steph Romaniuk ; Sean and Elise Ring W907 ; Sean and Elise Ring W907 ; Robert Mosher W3445 ; Ralph Roberts W9885 ; Nel Graefe W9668 ; Mary Krauss W864 ; Kit Wallace W994 ; Kevin Pegler W1071 ; John Cadman W3487 ; Jim Fletcher W453 ; Jim & Linda Heffernan W2458/W1066 ; Jeff & Fran Kirk CL2774 ; Ian Coxhead W7923 ; Henry Rose W765 ; Gary Hirsch W4573 ; Erik and Vicky Beauchamp W1378 ; Don Silsbe W1392 ; Don Longmire CL1068 ; David & Lisa Nelson ; Chip Cunningham W1321 ; Brian Laux W1445 ; Brian Hickman W6082 ; Bill Harkins W2526 ; AnnMarie Covington W276 ; Annelies at home ; Andy Douma W9913 ; Ken Butler W7372 ; Andre Girard ; Dennis Figley ; Sarah Burgess ; richard watterson ; Richard Watterson W10423 ; Thomas Erickson
Sent: Thursday, April 24, 2014 11:37 PM
For my Laser the least costly source of hiking straps is Intensity Sail. With some ingenuity and spare ropes it may be possible to incorporate 2 or 4 of Intensity's Laser straps on a Wayfarer. Just a thought. Alan
http://www.intensitysails.com/insagrhistfo.html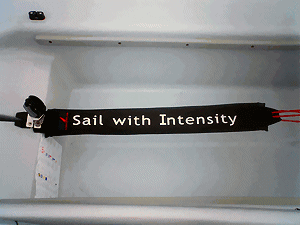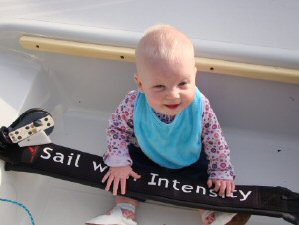 Sent: Tuesday, April 29, 2014 8:47 PM
Hi, Alan:
Have ordered four of the Intensity items which are on sale @ $19.99 per 32" strap. A fair bit less than APS. Will let you know how their incorporation into W3854 goes.
Best regards,
Uncle Al (W3854)