Tuesday, August 14th:

cruise to Femø (Fem Island)


...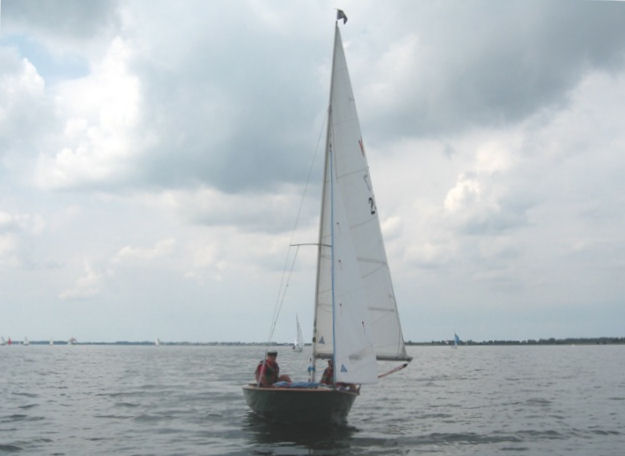 W 247

Emma

with Anne & Dennis Kell from England in a light breeze bound for Fem Island
...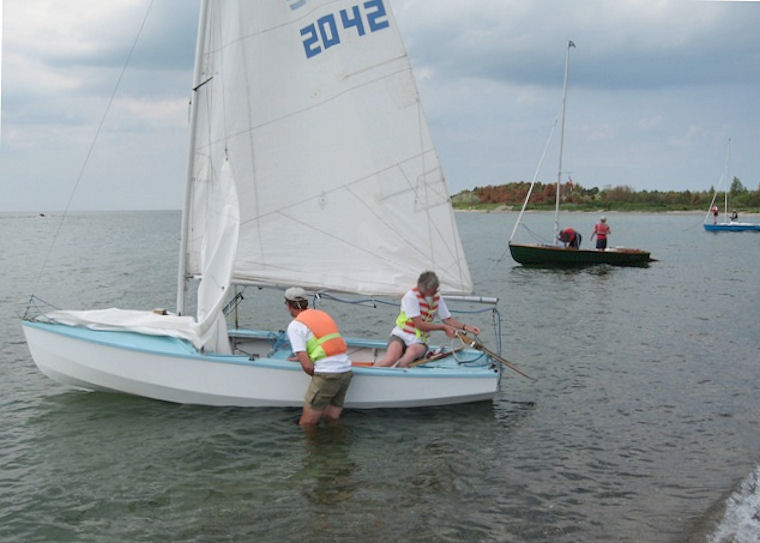 W 2042

Fru

(Lady)

Larsen

with

Bo Christensen & Anja Höglund
...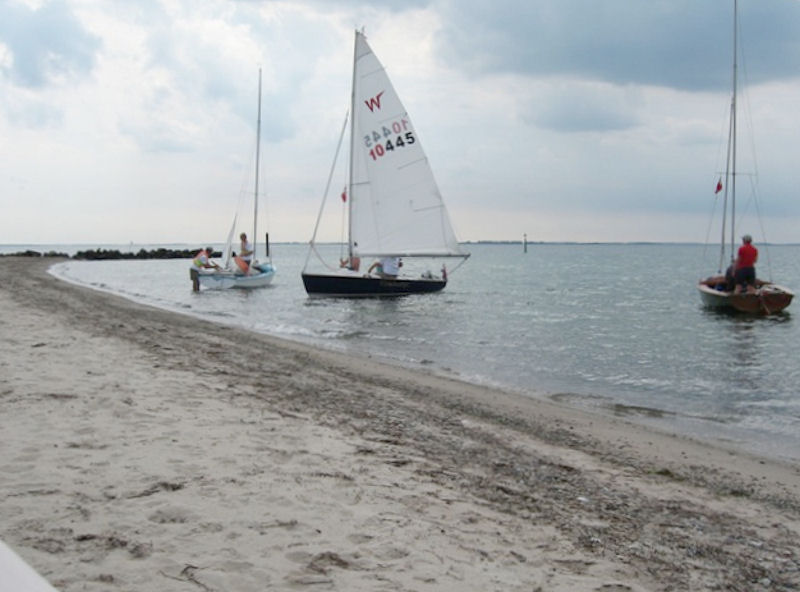 More Wayfarers "land" on the beach west of the harbour on
Fem Island.
Aiming for the sand is W10445

Swiebertje

with Conny Steennis, Ton Jaspers and son, Wouter (13) from Holland
...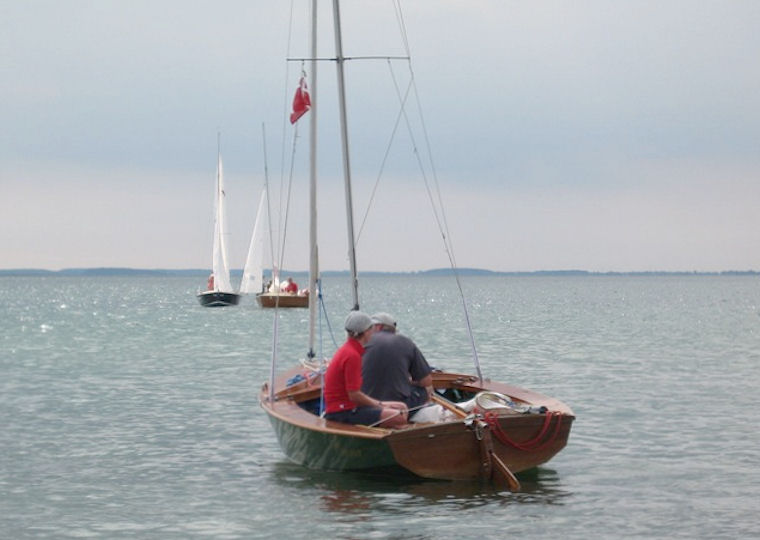 Anne & Dennis i

n W247

Emma

, looking for an extra anchor

.

More Wayfarers are approaching

.
...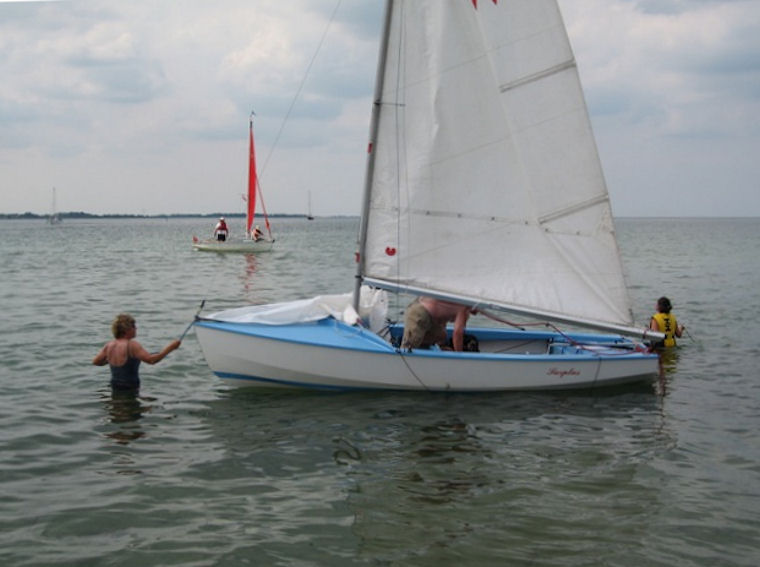 Due to the hard wind, skipper
Lous jumps without hesitating into the (cold) water to rescue W10003,
while the crew Hans is looking for the anchor gear.
...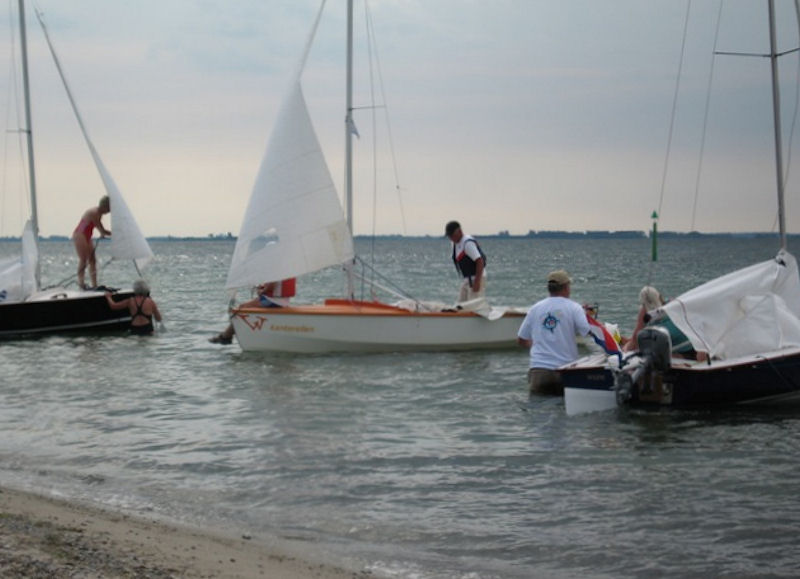 With Karen ready to jump, Elof approaches the beach in W5131

The Chanterelle

,
nicknamed "The Mushroom Box".
...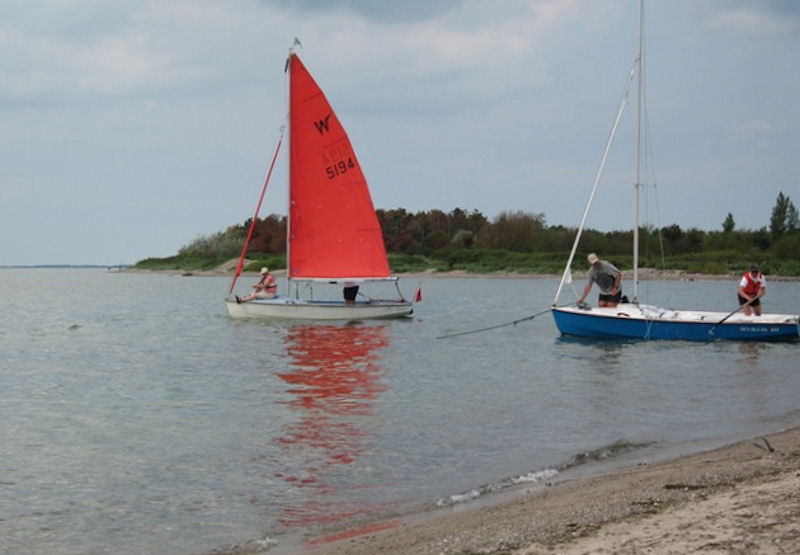 W 5194 with Rachel & Simon McEvoy with the striking red sails.
To the right: John and Fie Goltermann secure W5144

Hawkatten

with a long line and a heavy anchor.
...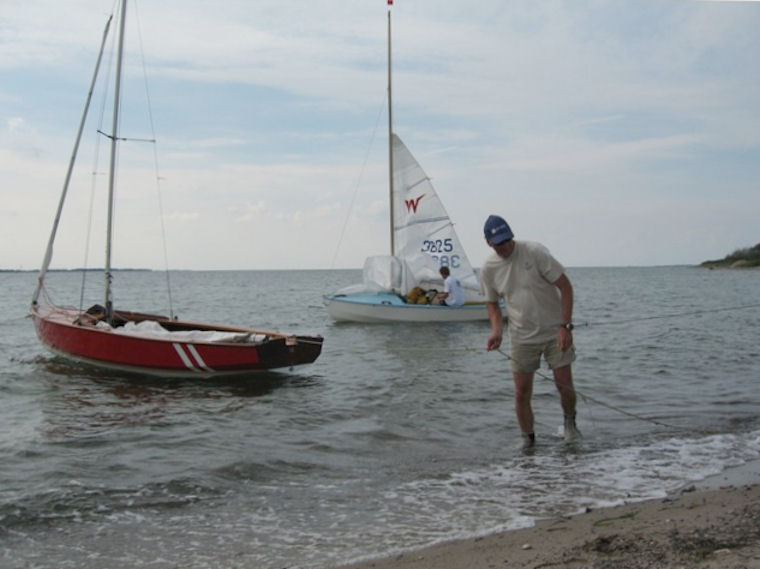 After a good lunch on the beach and ice cream from the kiosk close to the harbour

,


it is time

for Poul in W239

to weigh anchor. A gentle "heeling" breeze has arrived.




(The wind strength where the Wayfarer is superior to other boats)




...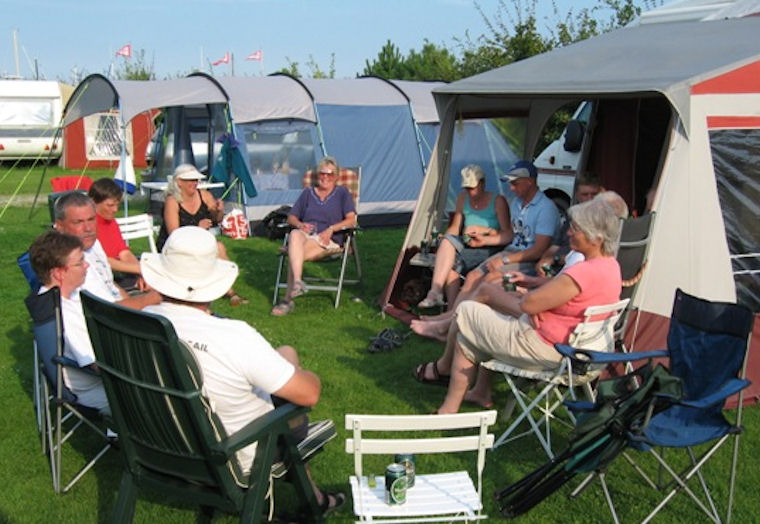 "After sailing" in the front garden of the Sue & Allan Parry
residence
.
...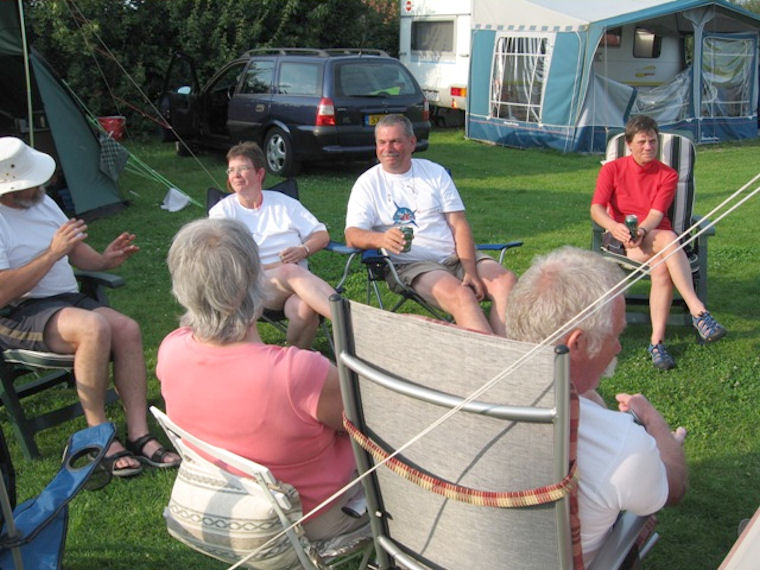 More "after sailing": (from left) Simon McEvoy from England, Connie and Ton from Holland and Anne from England
...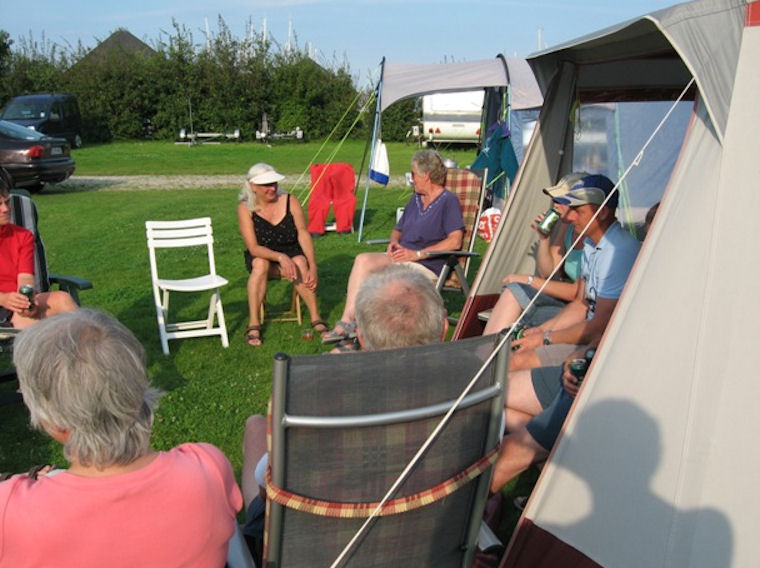 After sailing: Anne, Irene and Sue
...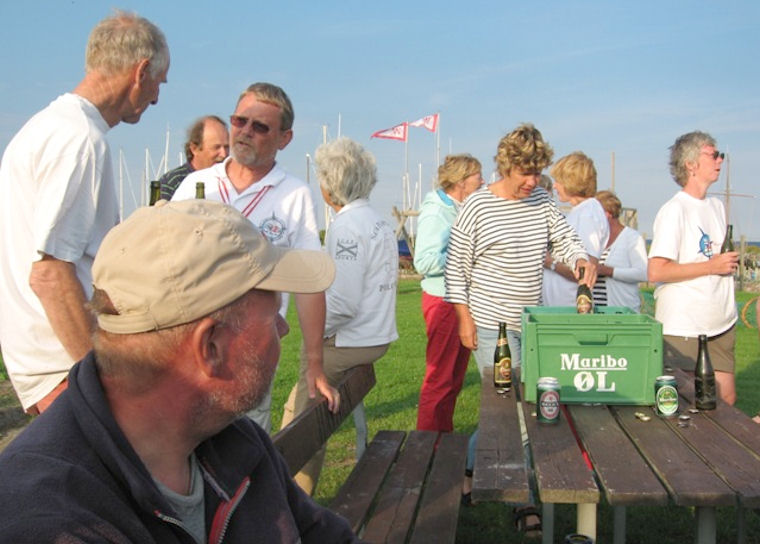 And, then the

official

"back at the dock" beer, delayed because the Rally Committee had gone for a long walk on the Island.
From left: Ralph Roberts from England talking to Jesper Friis from Denmark.
In the foreground John Goltermann; behind Jesper, Paula, Lous and Anja
...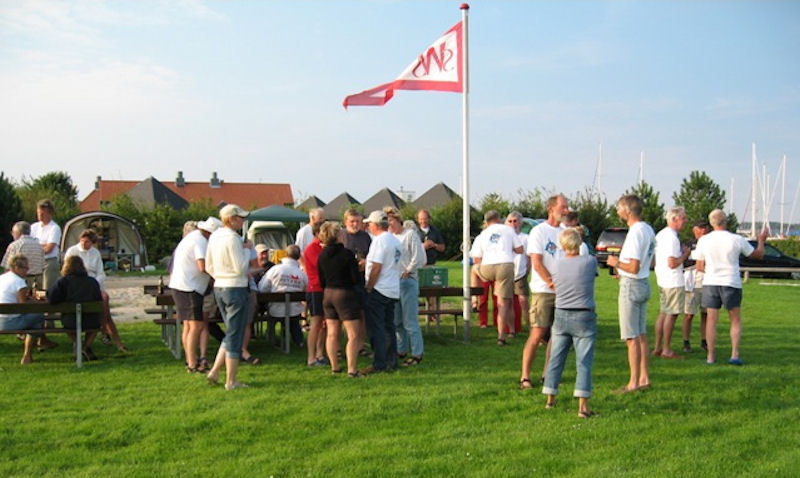 However, having an "after sailing"

and

a dock beer does have its good points.
...
At the table from left: Egon Madsen and Arne Stahlfest
...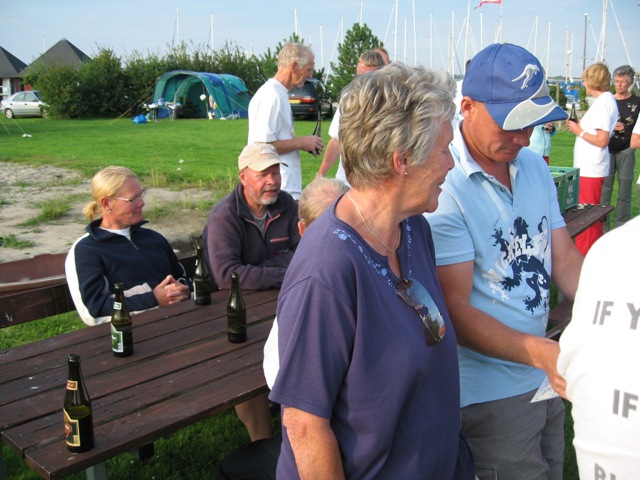 On the bench: Fie & John Goltermann, in the foreground Sue Parry and Jim Cooper from England