1992 Wayfarer Worlds
a few snapshots by Uncle Al
This was the year of the video for Uncle Al so that there are few stills available to me at this time.
Any further contributions would be most welcome!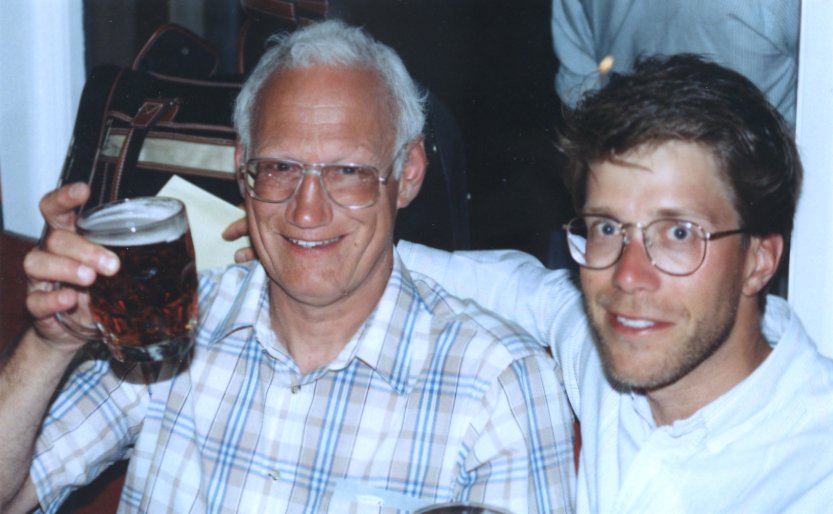 Uncle Al (l) and Wayfarer Man, Frank Goulay become acclimatized to England.
..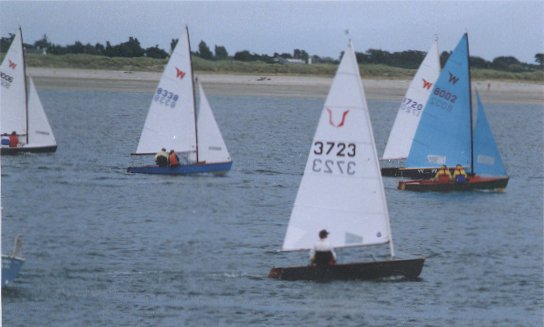 A pre-Worlds club race off Hayling Island SC
..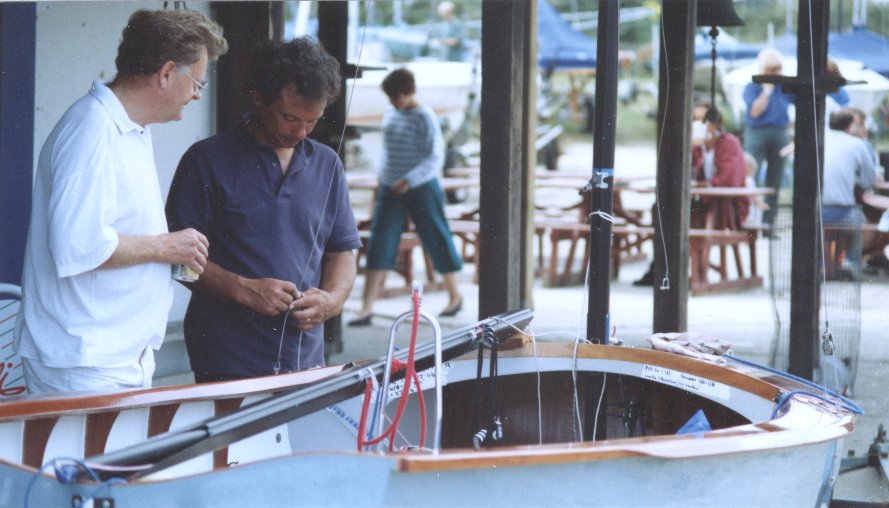 Heresy: Ian Porter (r) works on his Albacore during the Wayfarer Worlds!
..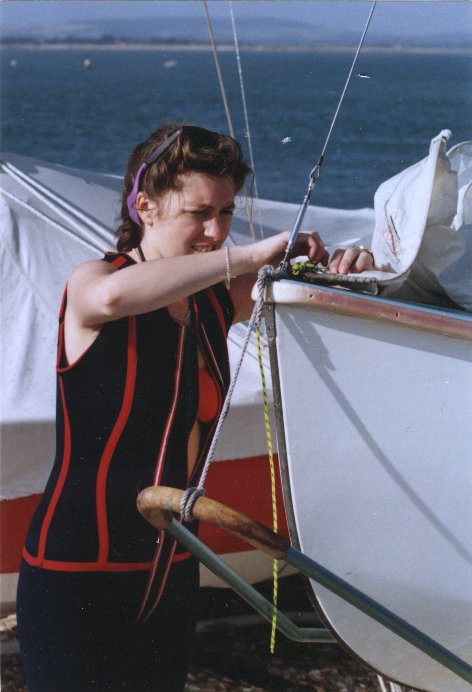 a crew hard at work - this pic reminds my weird mind of the the Steeplejack joke told by Nick Hodshon at this Worlds: unfortunately, the joke needs gestures so cannot be repeated here, but I'll be glad to tell it to you live!
..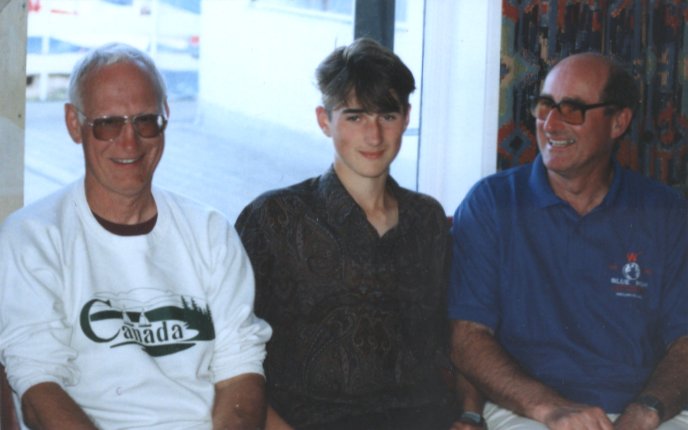 left to right: Uncle Al, Will and Geoff Hodshon - no burnt nose for the latter at this Worlds!!
..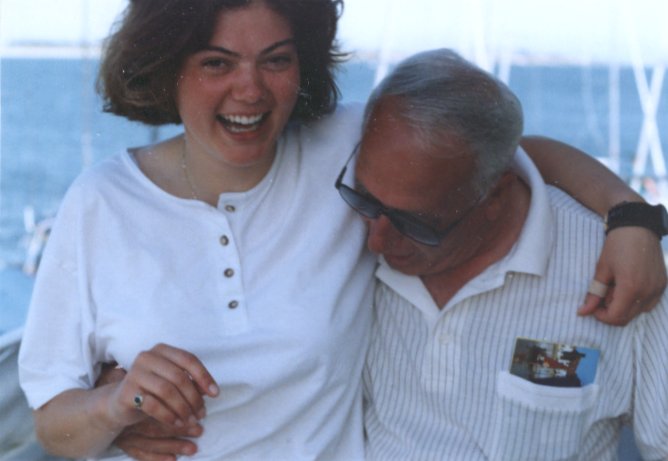 A picture is worth 1000 words?
..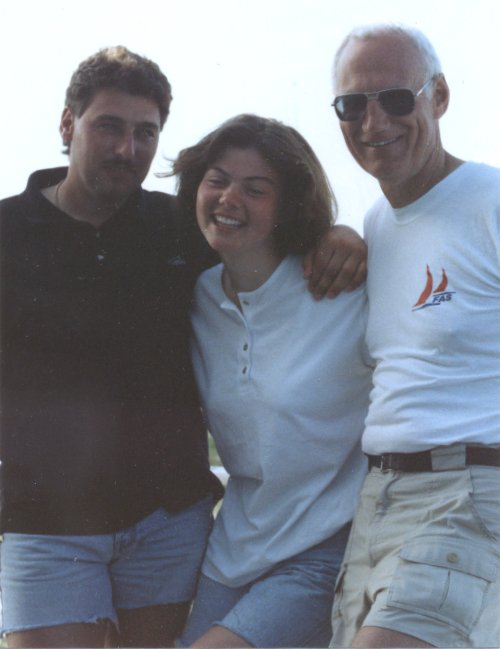 left to right: Phil Young (?), Pippa Clarke and Uncle Al
..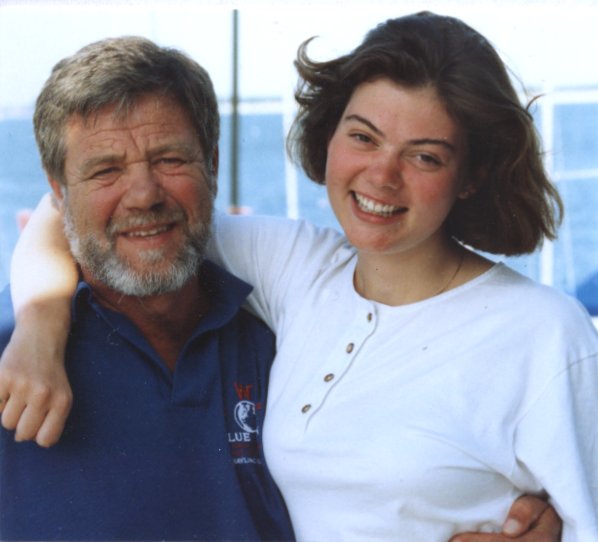 Martin Collen (Sr.) and his lovely and capable crew, Pippa Clarke
..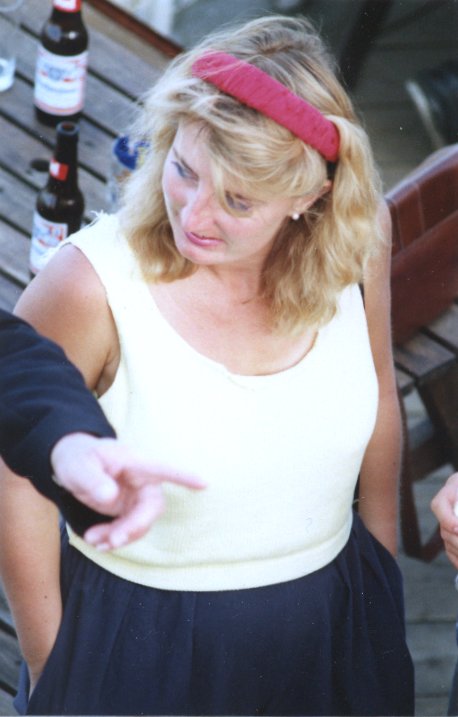 At one of the numerous, pleasant evening get-togethers
..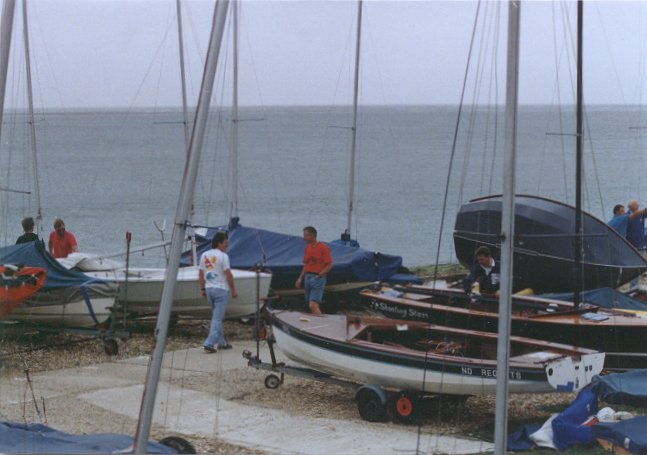 Part of the dinghy park with our sailing venue in the background
..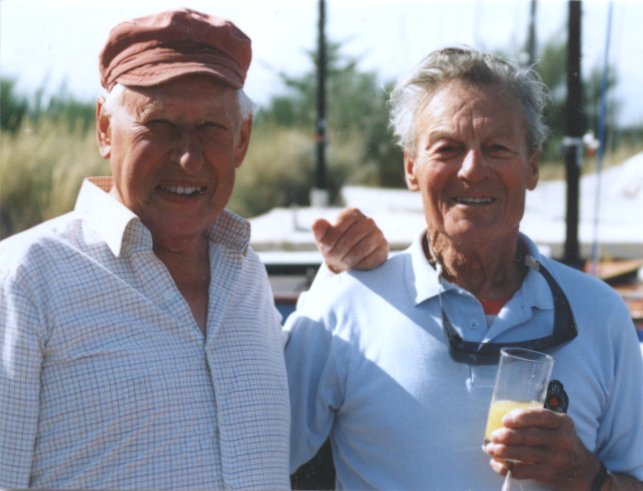 The two grand old men of Wayfarers: Ian Proctor (l), the designer and life-long Wayfarer supporter
with George Blanchard of Canada who has been sailing Wayfarers since 1958 and at this writing,
is 89 years old and the only one to have sailed every one of the 11 Wayfarer Worlds between 1974 and 2001!
..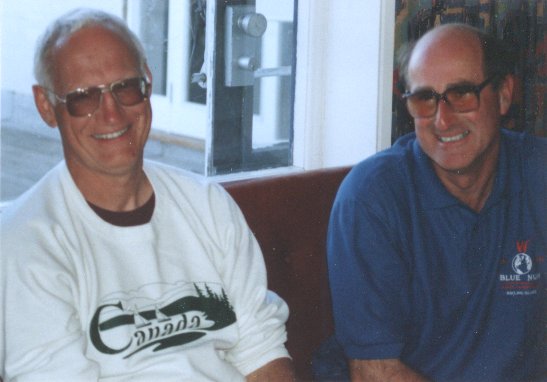 Uncle Al and Geoff Hodshon: the "buddies" from the '86 Worlds are reunited!
..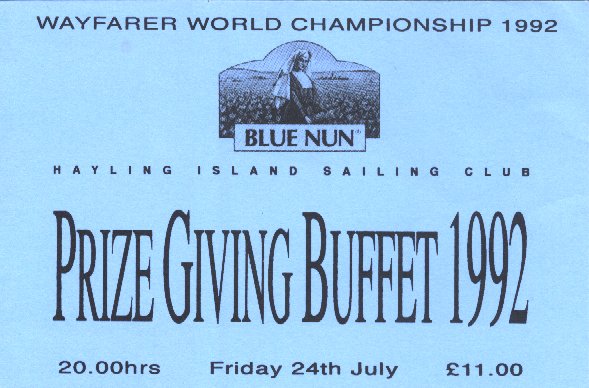 As always, the Worlds culminated in a superb awards banquet ...
..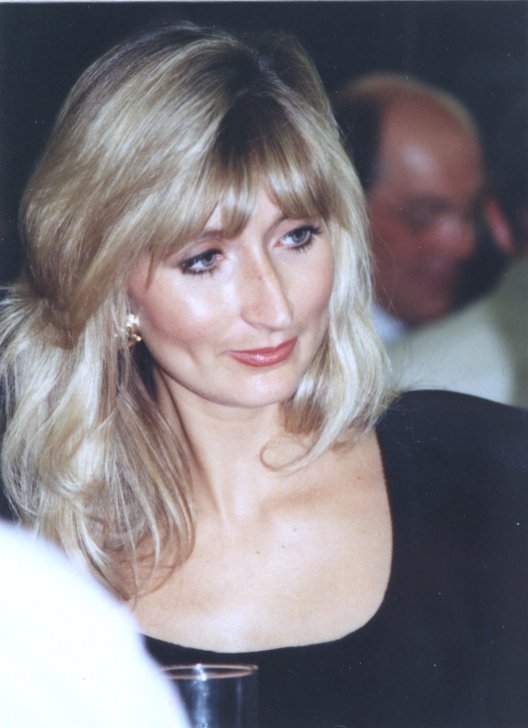 ... with equally superb guests! I believe this is Stuart Rix' wife?