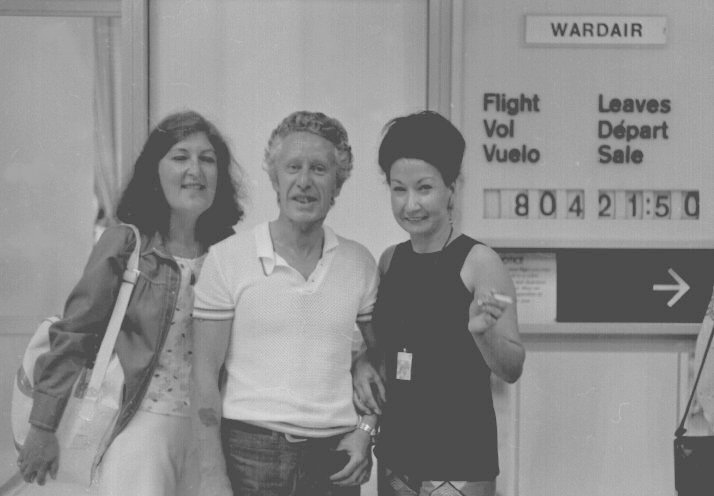 I know it's Eric Stubbs in the middle of two wives - one being his!
Ready for departure from Toronto's Pearson International Airport.
...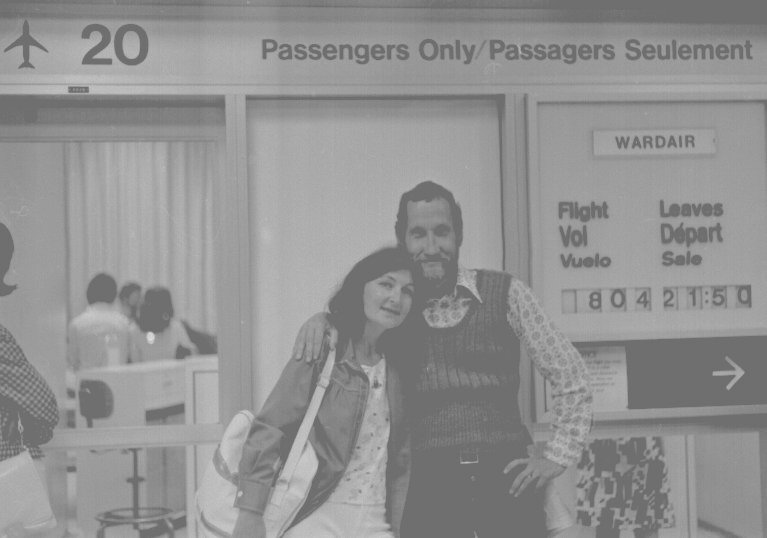 The photographer, Ivar Zalitis with his wife, Cathy (?)
...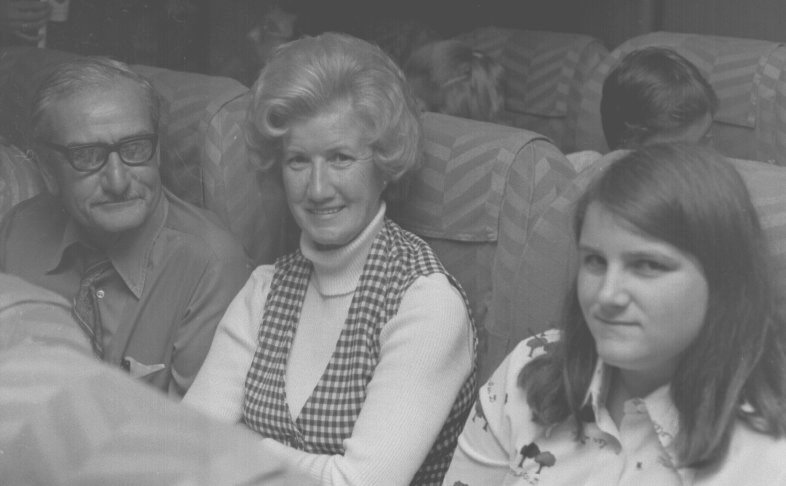 CWA Chairman, Don Davis (left) and his daughter, Connie (right) were Canada's most famous cruisers but Don also raced, and was crew for Sid Atkinson in the first Wayfarer Worlds.
...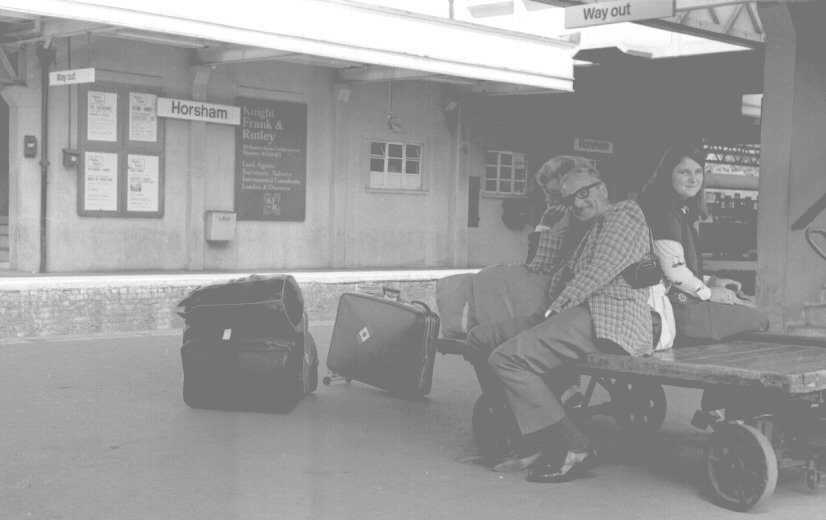 It was a long flight!
...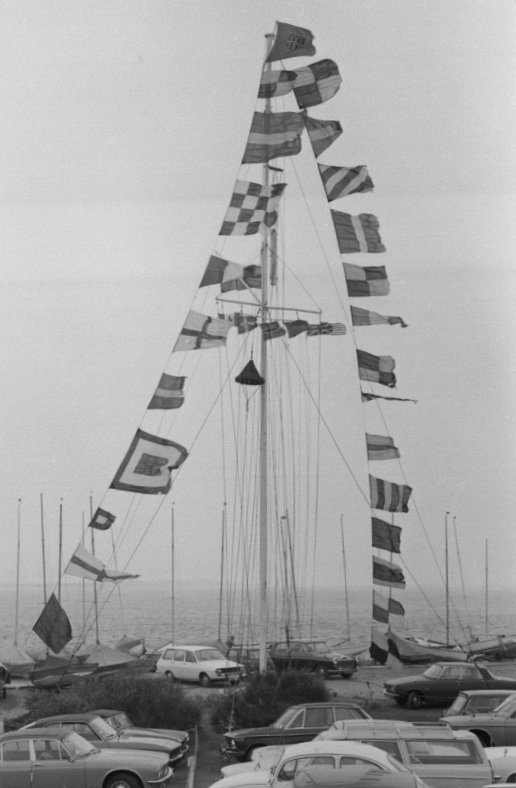 Hayling Island Sailing Club has the Welcome Flags out!
...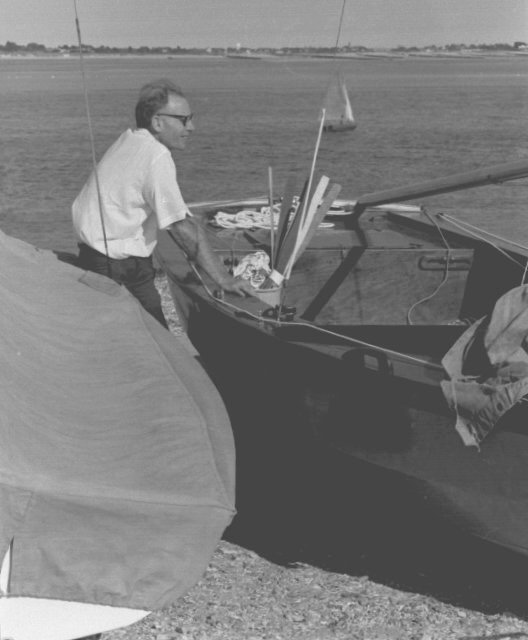 With East Head (?) in the background, Canada's Ken Holloway looks respectfully out at the Solent.
Well... it won't be any worse than Bronte Harbour (west of Toronto) where Ken's W851 got hit by lightning!
...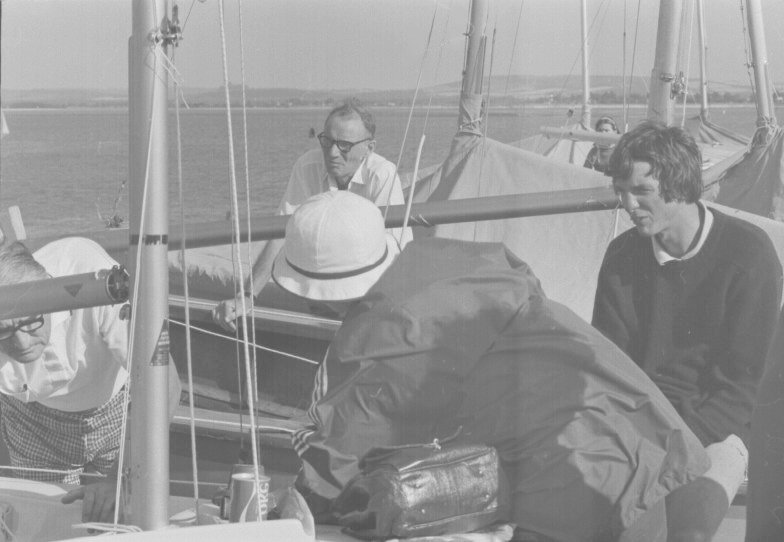 Ken and North America's main Worlds hope, Jeff Jones of Detroit, look on as two unidentified Wayfarers prepare their craft!
...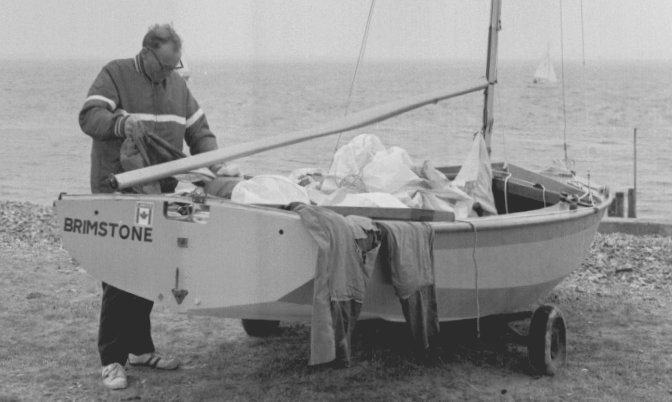 Ken again - he was Ivar's helm - this time checking out his borrowed boat. Will he like his jib sheeting arrangements????? The odd-looking boom is the fault of my scanner!!
..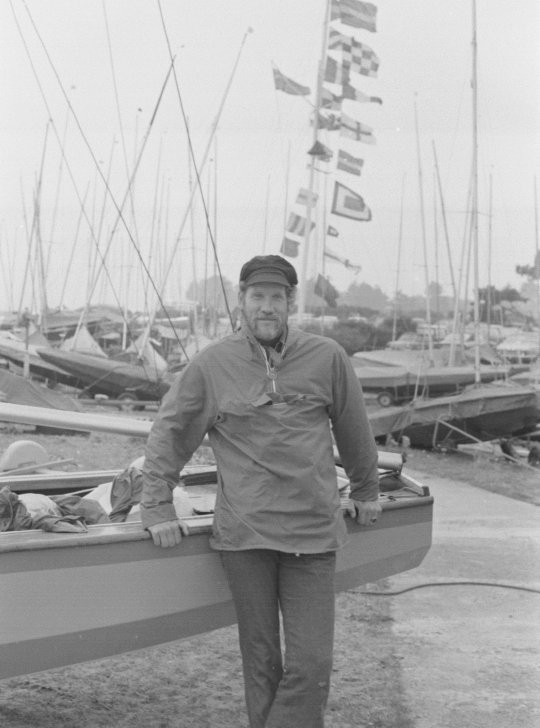 Photographer and crew, Ivar Zalitis
...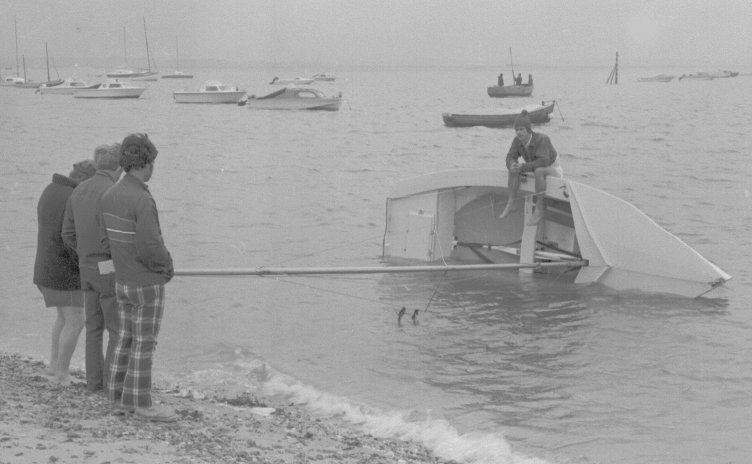 What Worlds would be complete without this scene!!??
...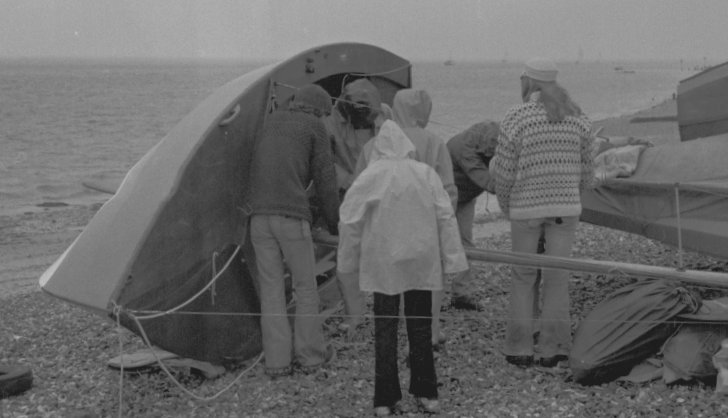 Or this one?
...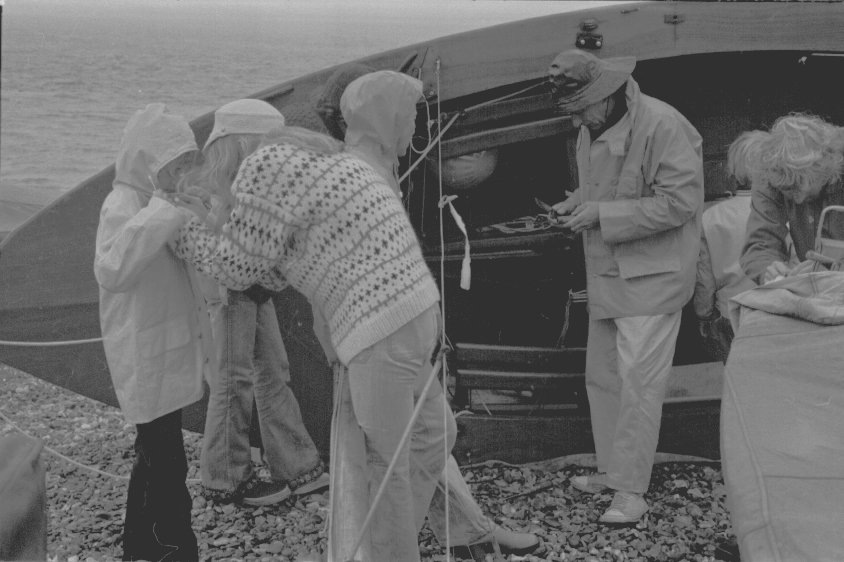 Lots of help!!
...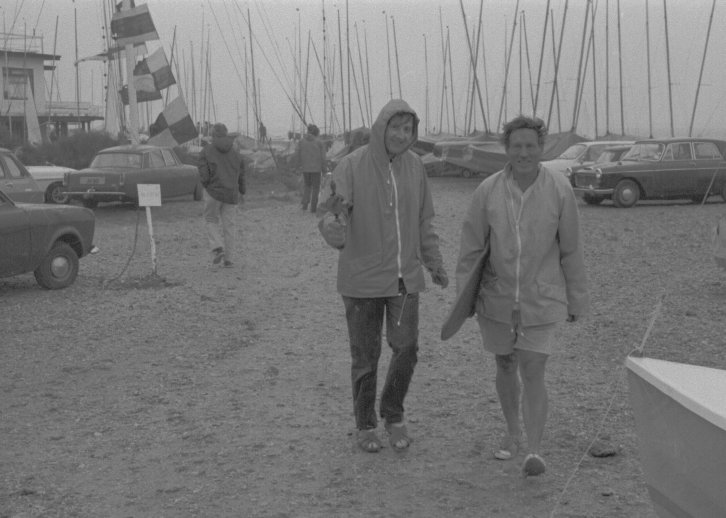 ...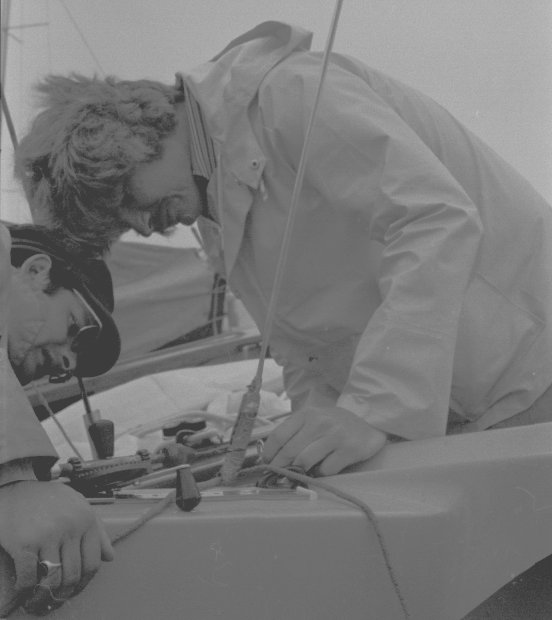 Detroit's Bob Reedy looms over crew, Brian Heffernan (I think!) as they fine-tune their borrowed W.
Bob's a BIG lad, a fast sailor, and good at looming!!
...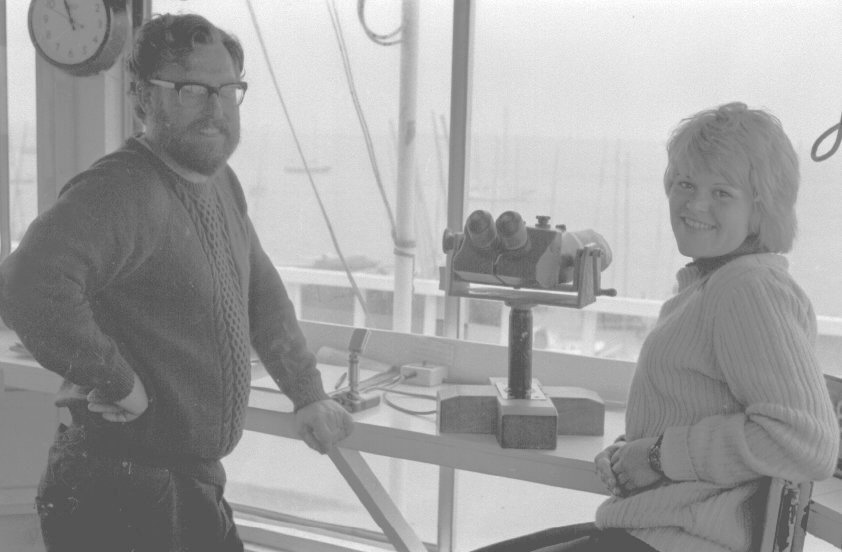 This, I believe, is HISC's high tech Race Hut located on the club roof.
...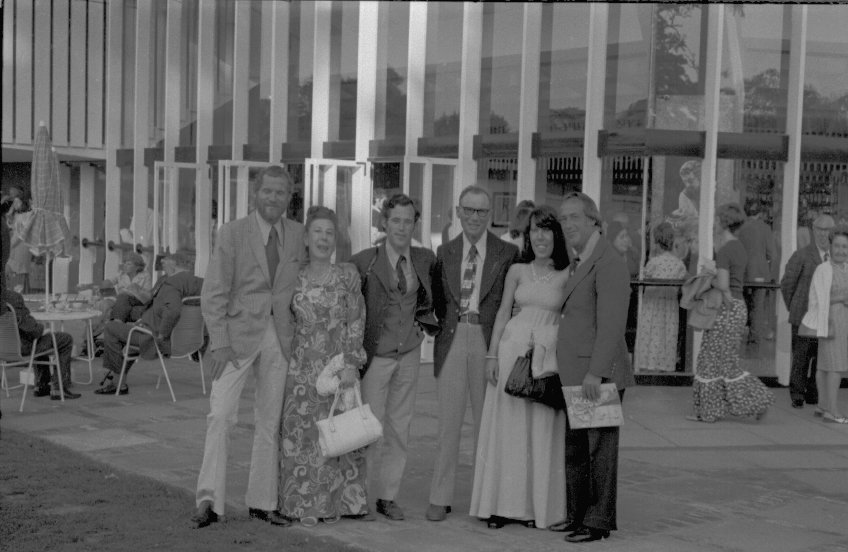 Theatre night in Chichester???
...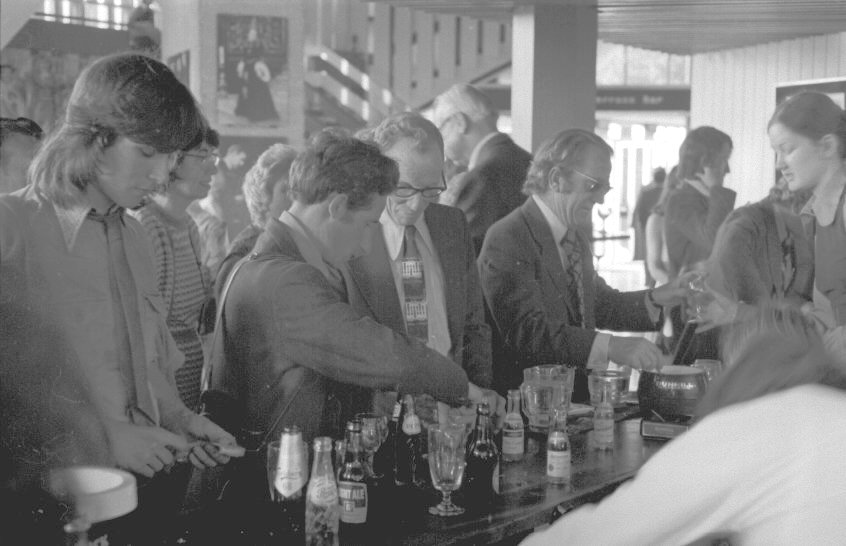 intermission???
...
and your Uncle Al missed it all because...
...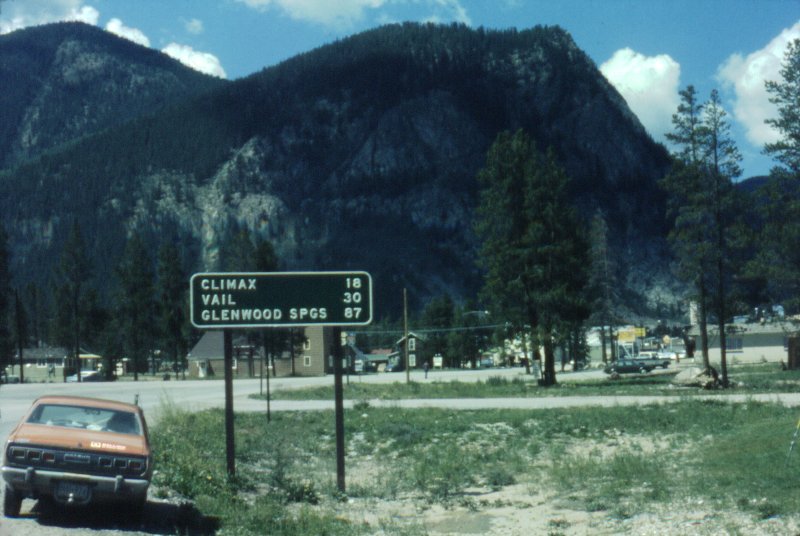 ... he was off to the Rocky Mountains, 90 miles west of Denver, for the U.S. Fireball Nationals. Al's little Datsun (left) towed a pair of Fireballs all the way well over 2000 miles (each way) pretty well non-stop, and didn't begin to complain until we got into the actual mountains west of "mile high" (above sea level) Denver when the increasingly rarefied air played hell with our carburetor (or so I'm told) and we were reduced to driving in first or second gear at 10 - 20 mph on the Interstate.

...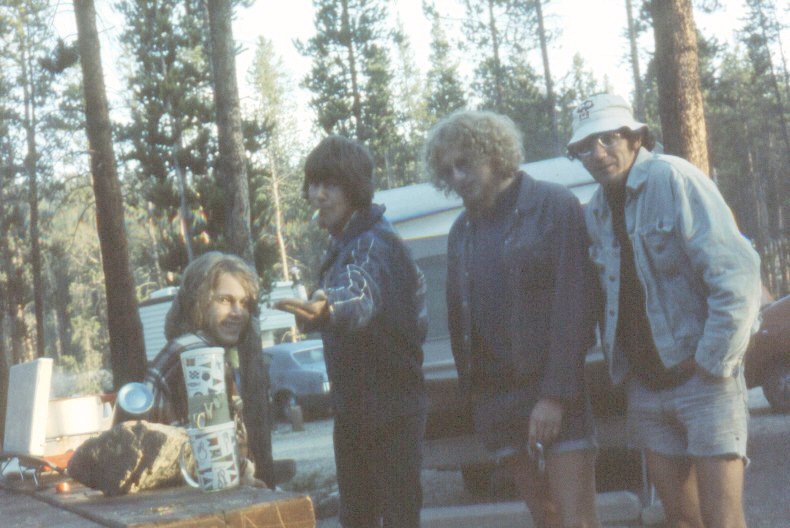 Aaaaah! That fresh morning Rocky Mountain air - at 9,300 feet, it took forever for our tea water to boil.
Uncle Al (right) is feeling a tad chilly!
....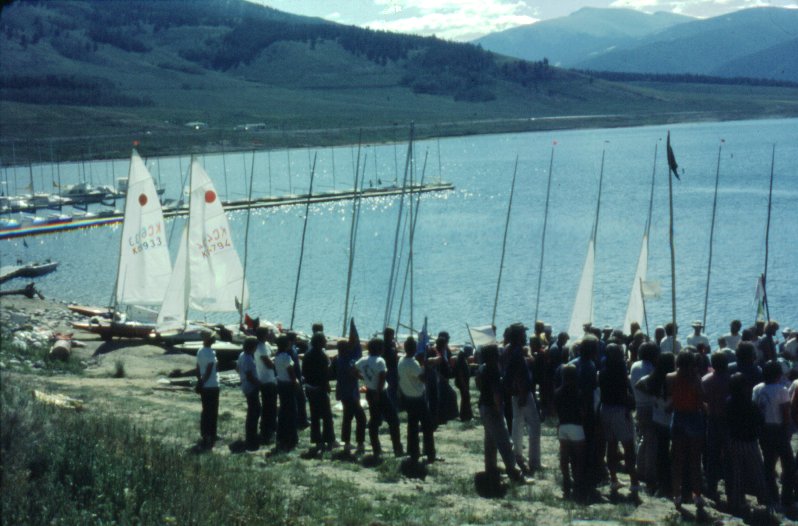 Lake Dillon, Colorado: Skippers' Meeting. We were warned of dire consequences should anyone pee or swim in this lake which is the reservoir for Denver - with a temperature of under 50°F, swimming did not appeal anyway! Al's Fireball (4794) is flogging its sails! Tsk!