Uncle Al's
Pictorial Pearls of Wisdom
from the Ontarios - 7
a potpourri of educational items suggested by the photos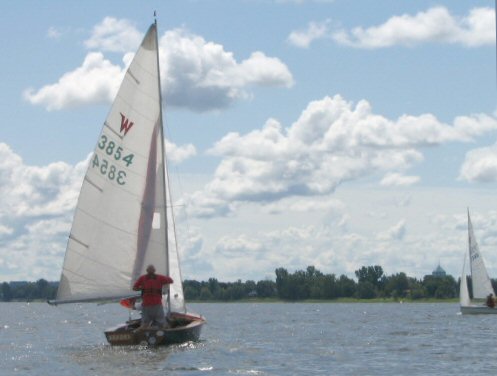 Marc has just cranked the jib in tight for a second so that the windward spi sheet comes free of the jib tack,
and he will now complete the spinnaker set.
...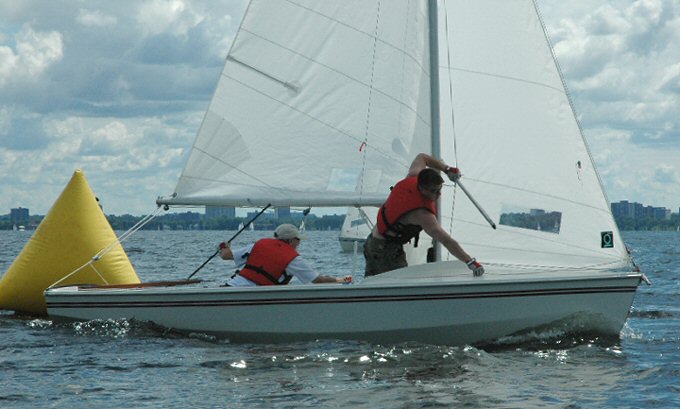 John demonstrates the hook-up routine: grab the windward sheet and put it into the outboard end of the pole before ...

...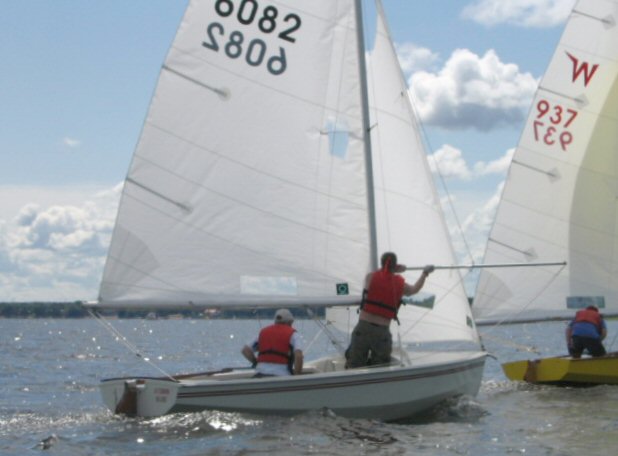 ... clipping the pole onto the mast. It usually makes life easier to angle the pole well forward when you clip it on.
...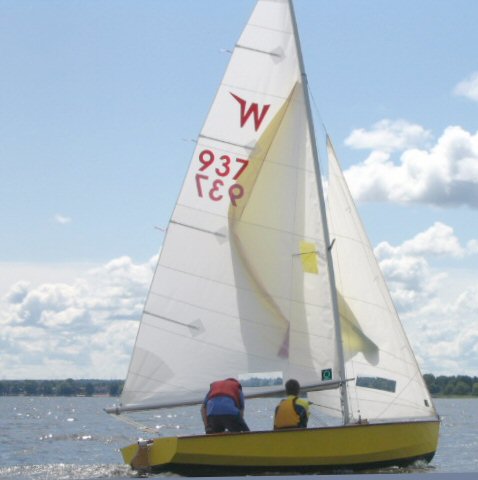 With the "balls" system, the pole is easier to add after the hoist.
... ...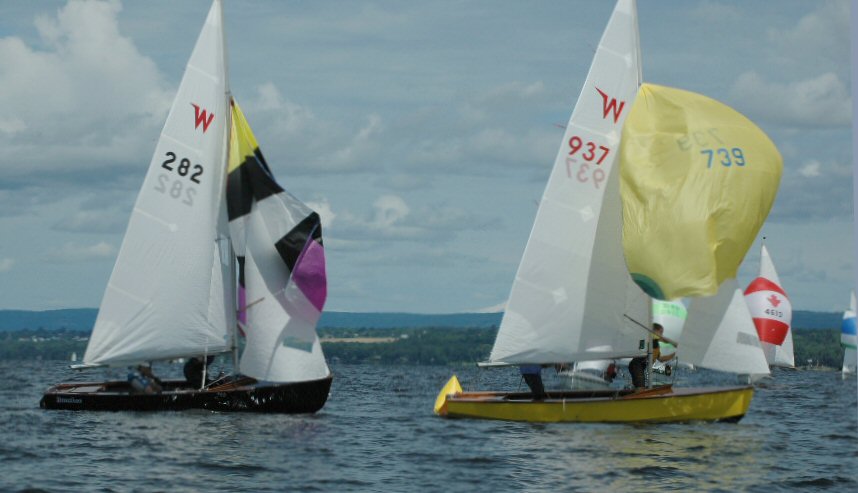 Dave (282) should help Carol by either pulling on the starboard sheet or by bearing away before his chute fills on the wrong side and ends up between his forestay and his mast!! The wind gods have so far given Dave a reprieve and he should get the chute around while the getting is good!!


...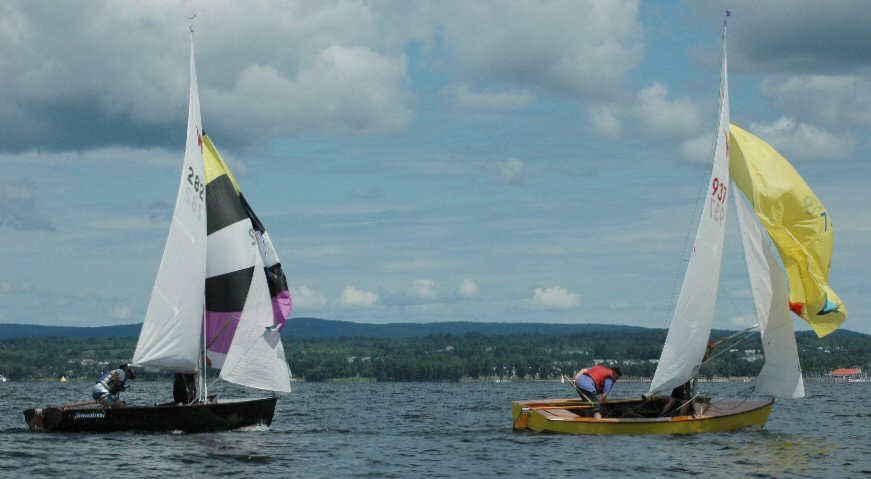 Too late! The spinnaker has filled ...
...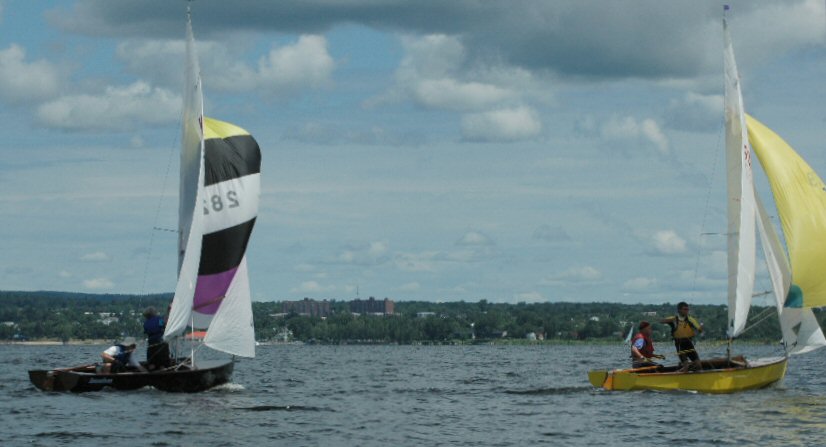 ... in a way!!
...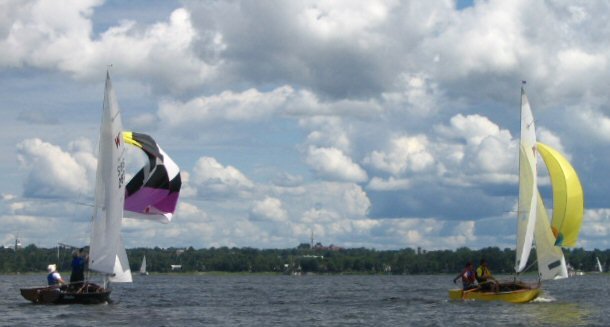 The key here for Dave

(l)

as Bill starts to pull away with all sails filled, is to make sure his main and jib are well trimmed while letting crew, Carol, plug away at the spinnaker. Dave won't lose much if he does this.
...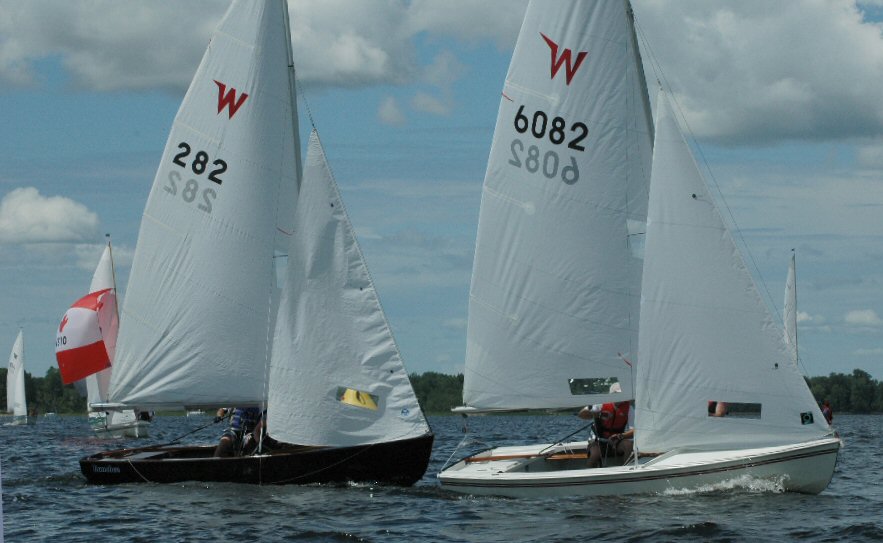 With the wind in a port-tack knocked phase (as evidenced by the much closer second reach),
Brian and Dave should be considering a tack to starboard which is of course correspondingly favoured.
...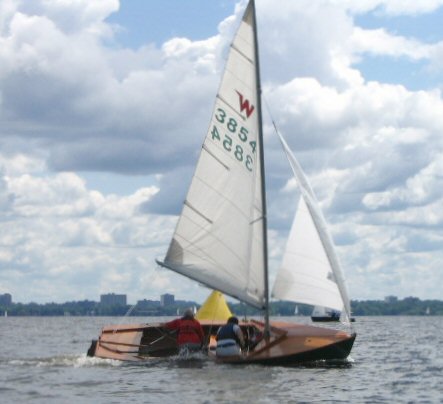 Aha! I knew we had overdone the heel-to-windward bit on one of our roundings.
I think I lost my grip on the mainsheet here, but this sure did encourage

SHADES

to bear away onto the run!!
...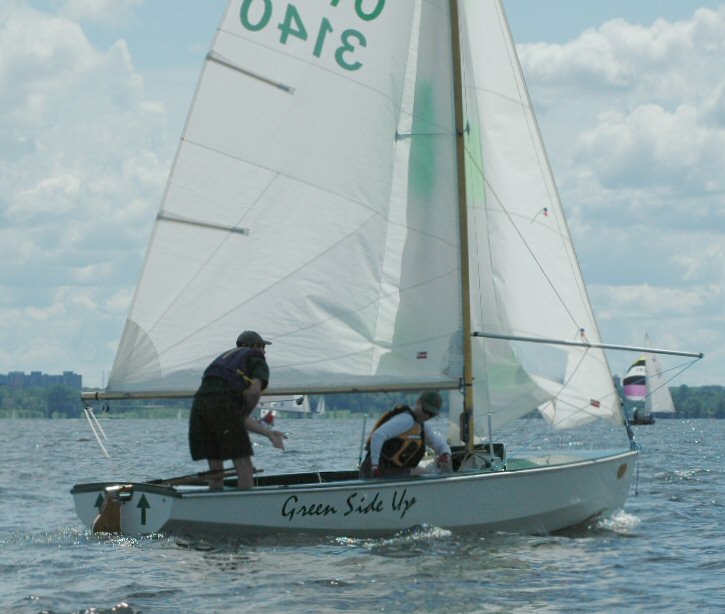 Aah! This is a picture that illustrates flawlessly, why the crew aboard our boat briefly cranks the jib in board tight
in order to get the windward spi sheet out from under the jib foot.
...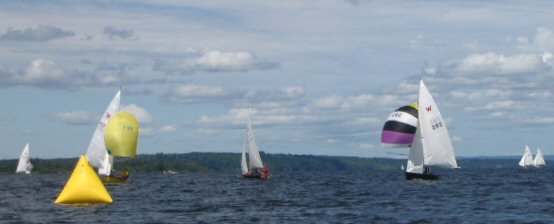 Note again, how Al is placing himself between his nearest opponents and the finish line upwind,
as Bill (yellow spi) and Dave (282) ...
...

... approach the leeward mark just about ...
...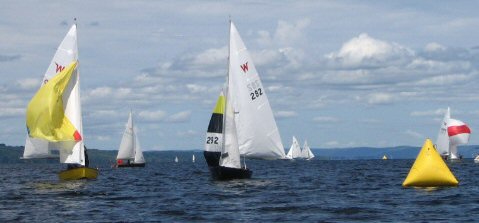 ... dead even. Note that Al has tacked again and should be just about straight upwind from Dave and Bill when they round.
...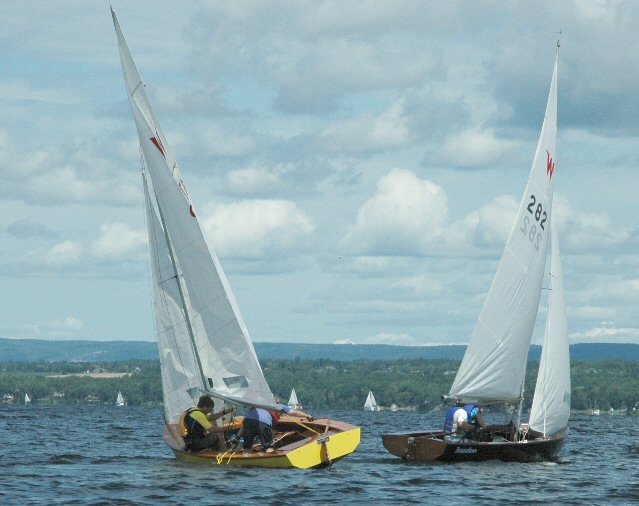 Dave's lead is too small here to be able to cover, but he shouldn't let Bill get too far away here. Dave should probably tack in another four boatlengths or so, in order to make sure that he ends up sailing in the same wind as Bill.