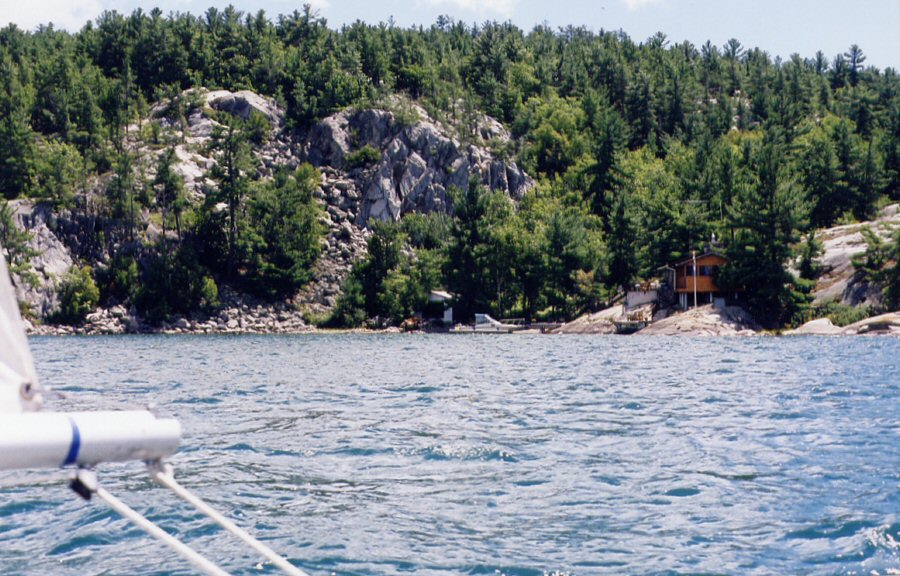 After a night of surprisingly heavy downpours that showed that our boom tent could be a bit more waterproof,
we awoke to a cool, sunny morning and 8-12 knots of northerly wind. By 0900 hours, we were on our way past Badgely ...

http://www.angelfire.com/de2/cruise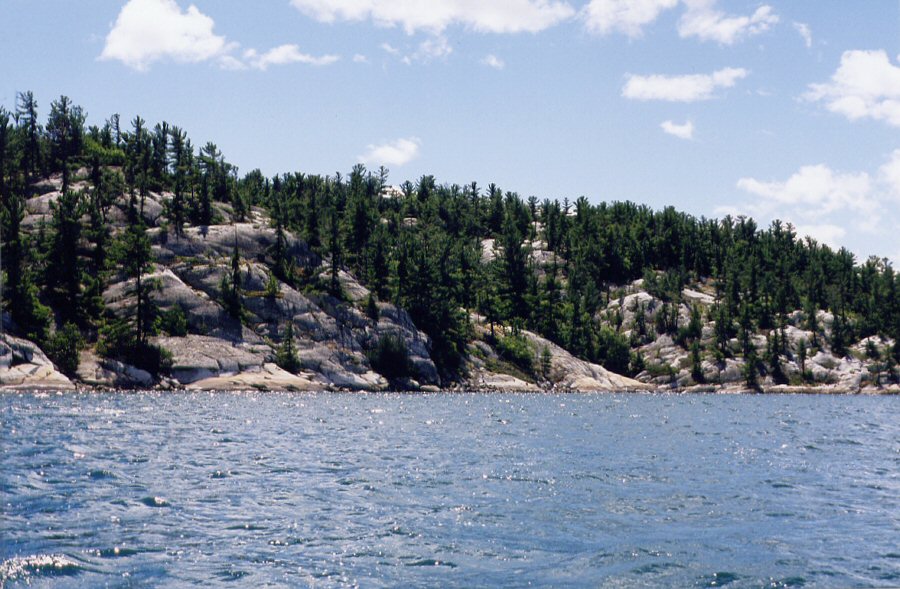 ... Centre and Partridge Islands, munching the Trail Mix that Doug's wife, Anne, had kindly provided us.

http://www.angelfire.com/de2/cruise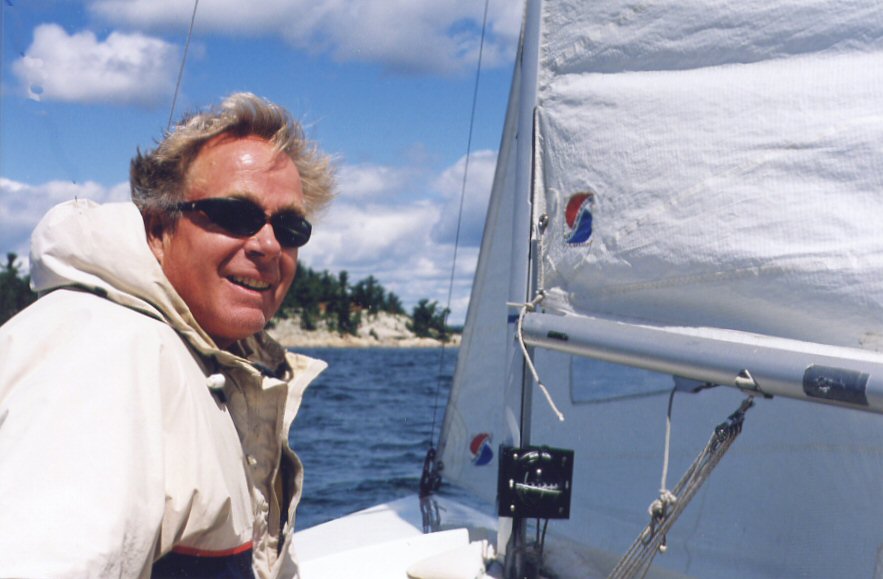 A couple of hours later, we were glad we had dressed warmly as the wind was up to 12 to 15 knots and, once we got past the lee of Partridge, we were beating into the 3-4 foot waves of Frazer Bay. By 1400 hours, we had arrived at the main destination of our cruise, the Cantwells' island just SW of Halcyon Rock in McGregor Bay (see chart below)
...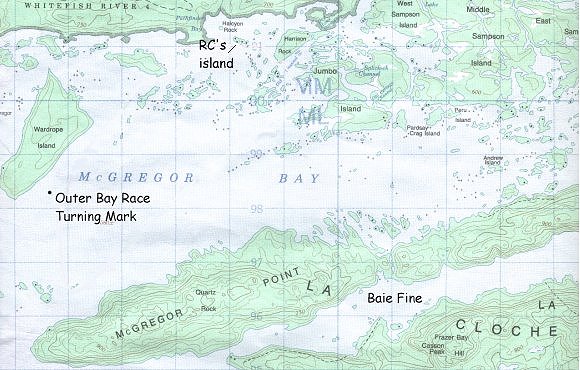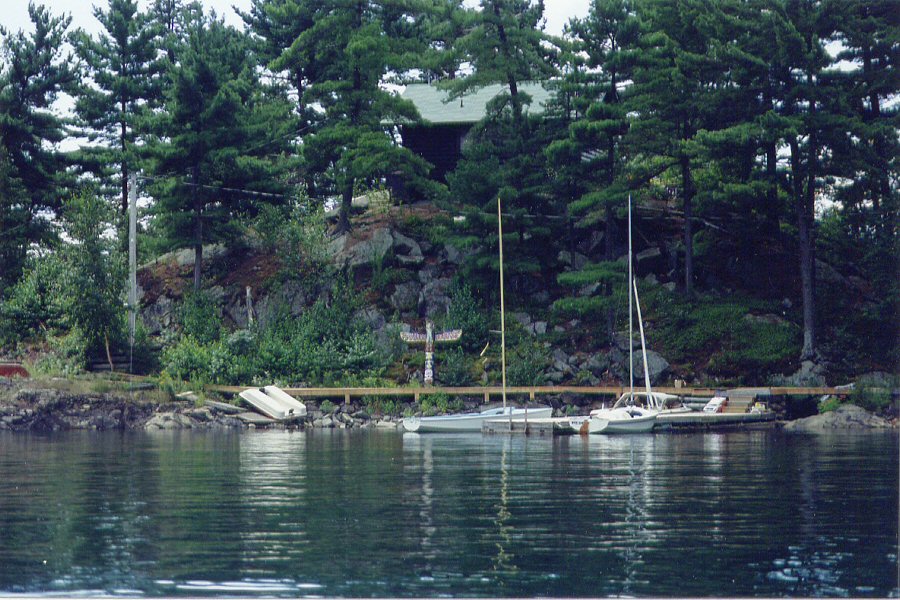 Above, you can see the nicely sheltered docks chez Cantwell with Rick's and our Wayfarers moored below
Rick, Gina, Chelsea and Yeager Cantwell's summer home in "Rick's Roost" up above.
...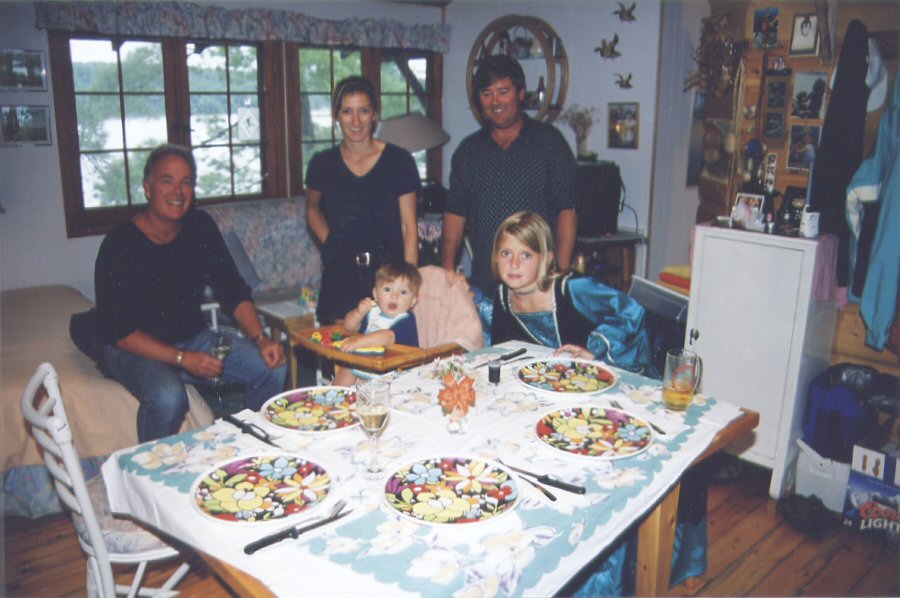 Dinner in the Roost - is this Wayfarer cruising at its finest or what??!!
...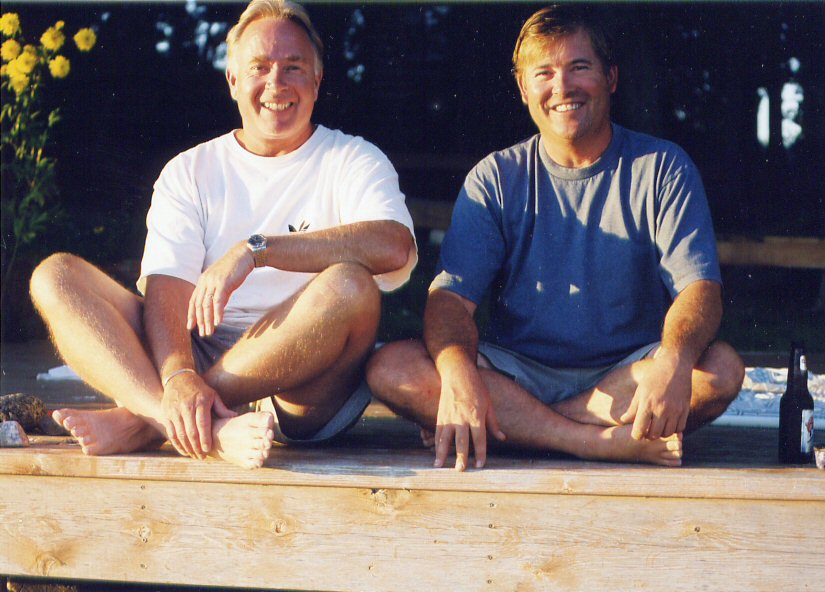 Even in a relatively cool north wind, the deck on the south side of Rick's island is sheltered, lovely and warm.
Doug and Rick (above) enjoy the sunset (below) as does Rick's family (further below)
...