Doug and I had intended to leave the Cantwells in peace by leaving early on the Sunday for the Benjamin Islands which we had missed in our 1997 cruise with Tim and the gang. Now our departure had been put off to Monday. But it was ultimately moved to Tuesday when, during another yummy dinner at Gina's and Rick's, Rick said he'd love to show us some parts of the Bay that outsiders rarely saw.

....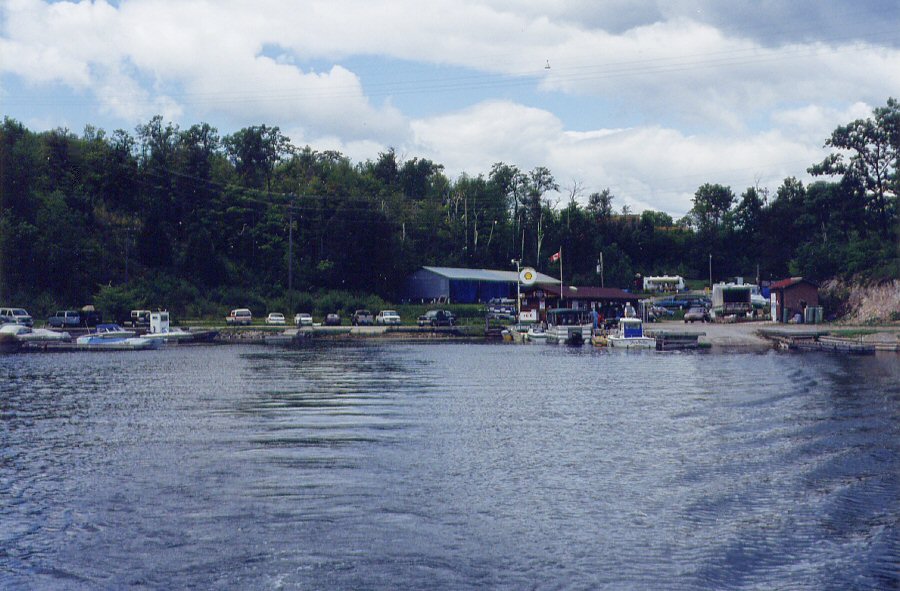 So, after a run in to the marina at Birch Island (above) and to the liquor store in Whitefish Falls, we got the grand tour.
...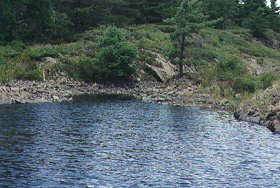 One of our first stops was the Russian Channel (above). Even under normal circumstances, it's a pretty tight squeeze to try to get a motor boat through and this year the water levels were exceptionally low. Would we make it? Our first view of the channel (above) left us sure we'd never make it...


...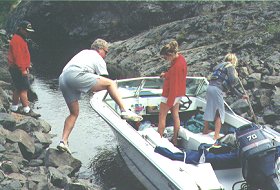 But once we'd removed some of the "dead" weight out of the boat, she floated through all right.
...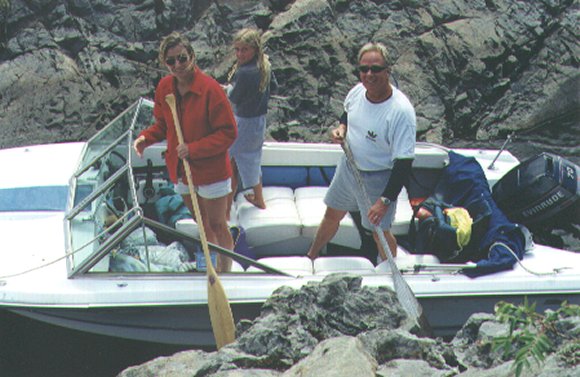 The crew fends off and soon ...
...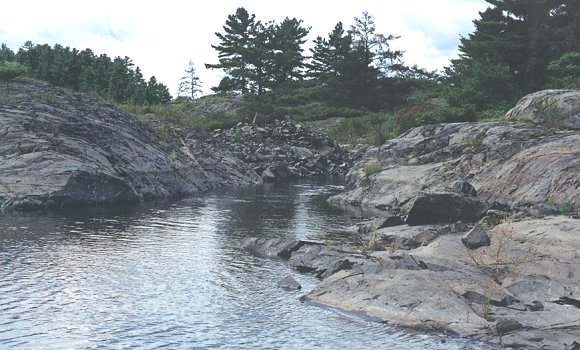 ... we're out the other end of the channel.
...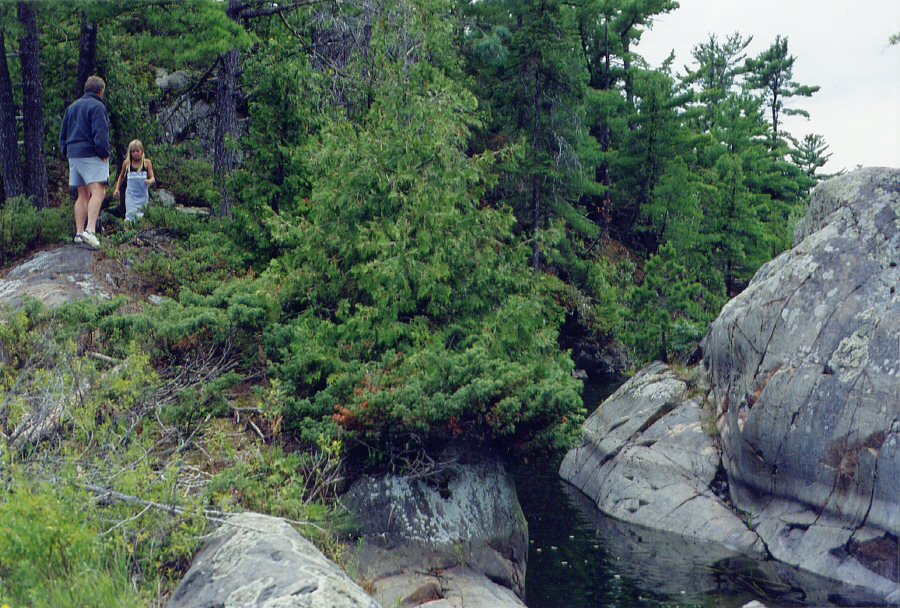 Another channel - one that Rick and his friends used to take to get home from some of the wilder parties of his youth
- one gathers that the boat didn't always make it through ...
...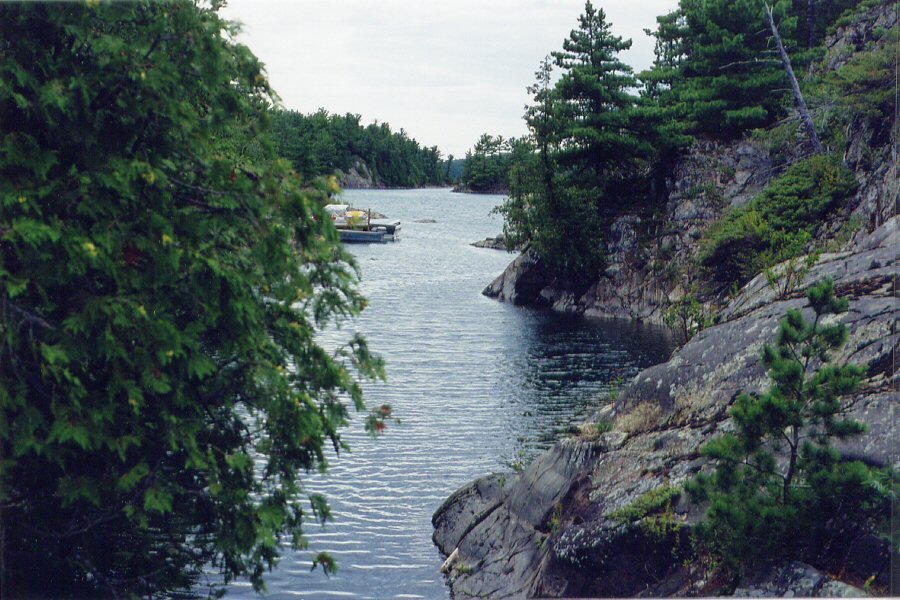 ... to the other end of the shortcut (above) unscathed!!!!

And then it was on to Chelsea's favourite place: Furniture Rock
- complete with seats, tables and other "furniture" provided by Mother Nature