Farewell,
Frank Pedersen W8705
Pictorial Memories - 2
........

.....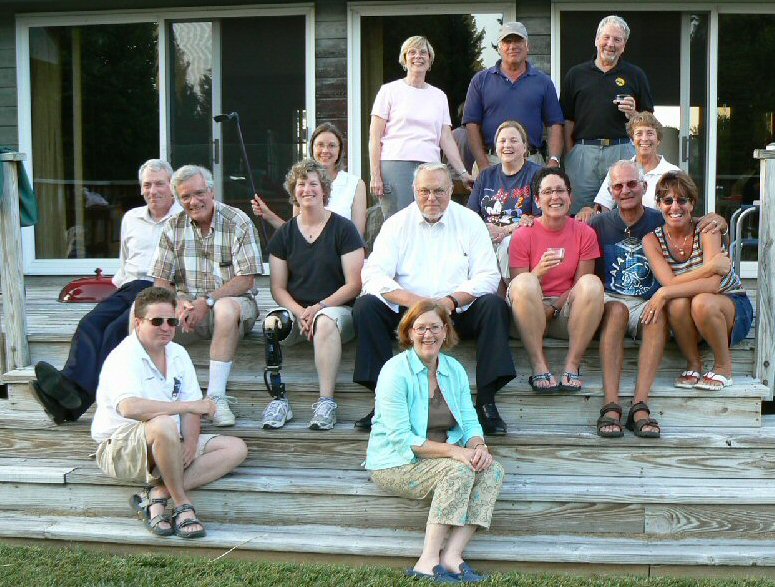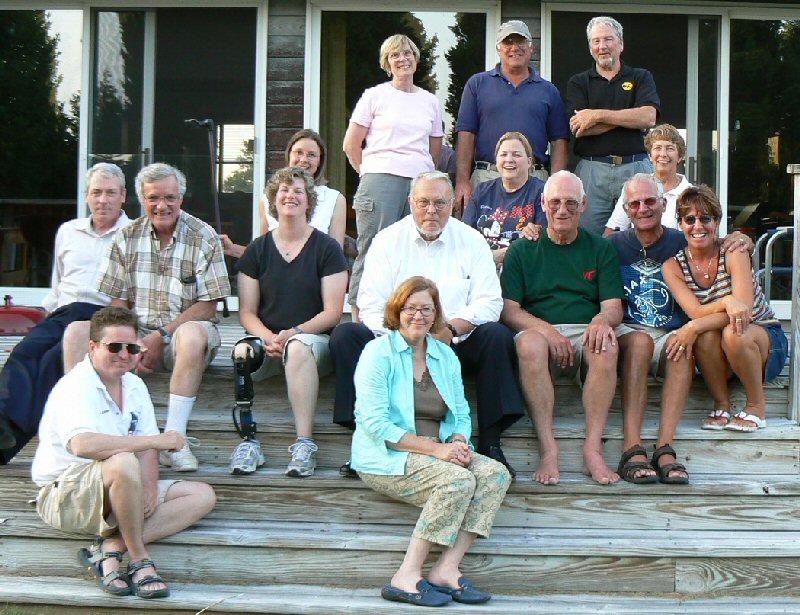 2006: Thursday night party time chez Frank and Sue. Our biggest Wayfarer contingent yet to Rock Hall.
........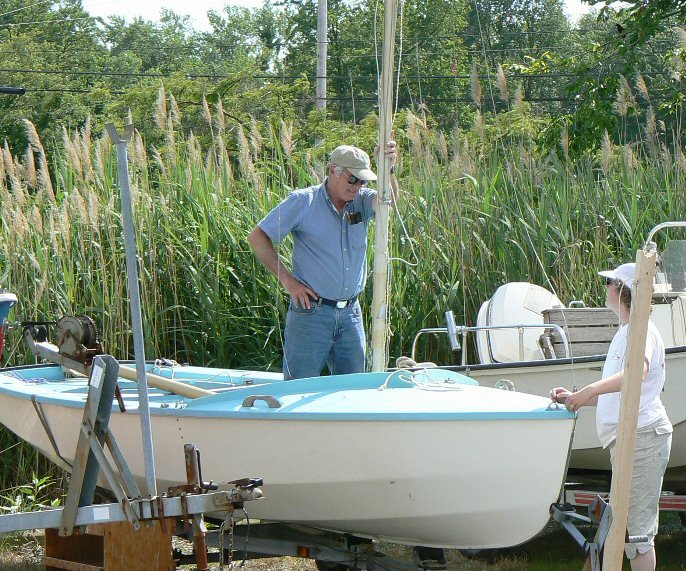 Friday's River Race arrived sunny and warm as usual.
Sadly we have no River Race action shots as yet, but we should because 2006 was the year Wayfarers ...
........

... won the River Race on corrected time.
........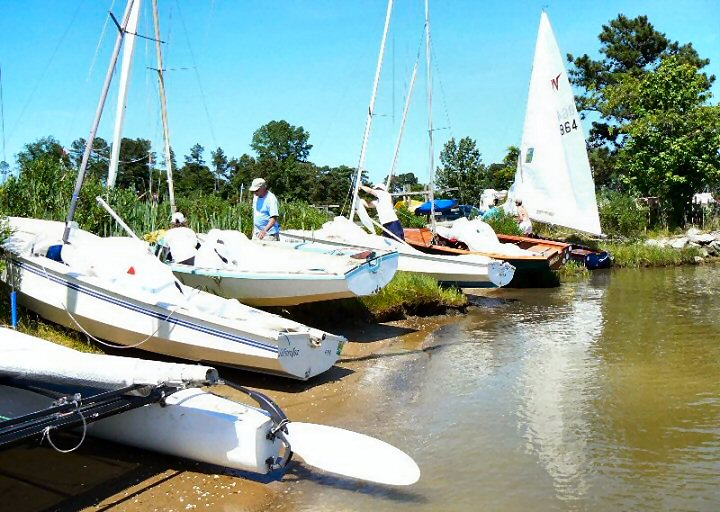 Five of our six W's hauled up out of the reach of the small tidal action. Frank always used the hoist for his baby.
........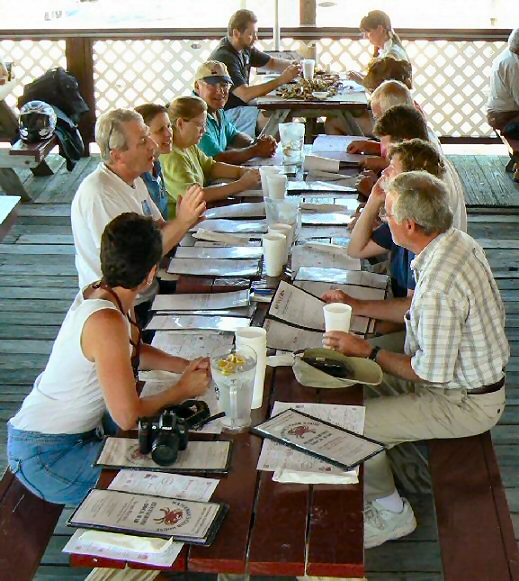 By now, Friday night at Waterman's has become a Wayfarer tradition.
........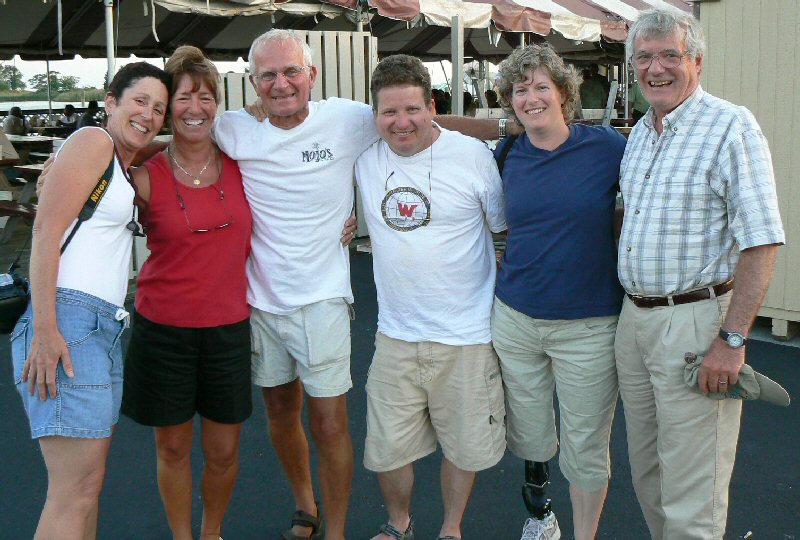 Don't we look well fed!! (l to r) Julie Seraphinoff, Dolores and John de Boer, Marc Bennett, Sarah and Frank Pedersen
........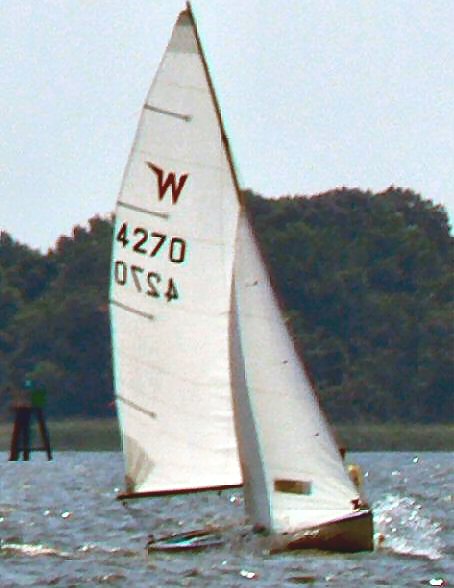 Frank and Sarah fly along in the One-Design Regatta.
........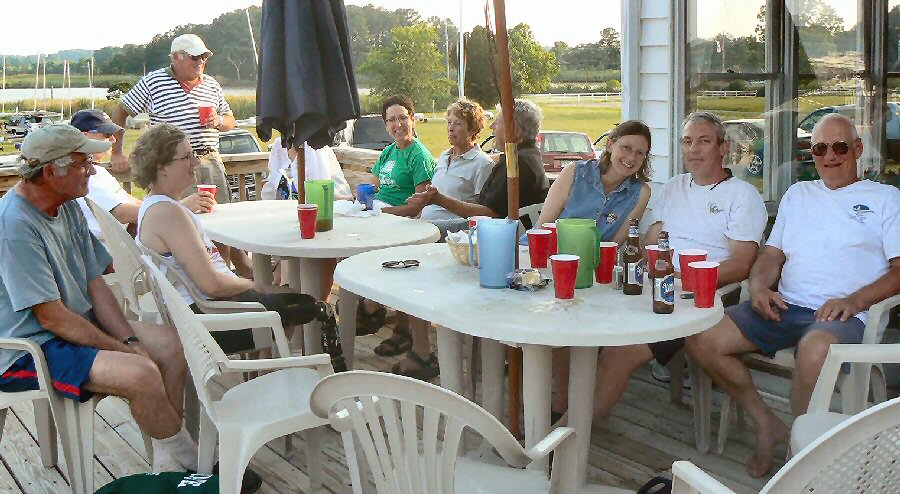 Note the pitchers of Dark and Stormies in front of Tony and Al. They, the pitchers, alas, are no longer with us :(
........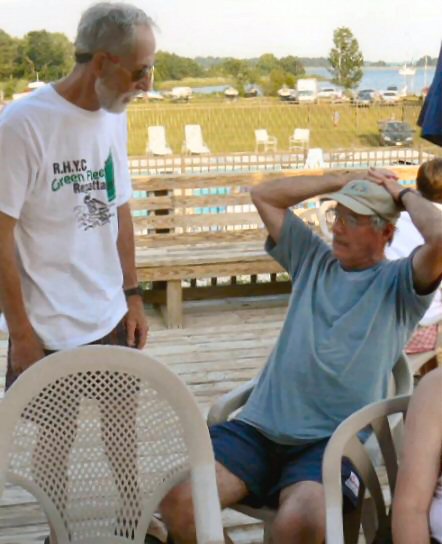 Frank and Rock Hall-of-Famer, Chuck Parry, discuss the day's racing.
........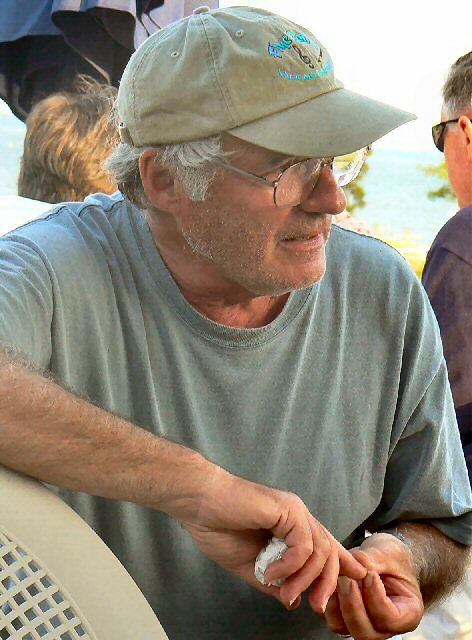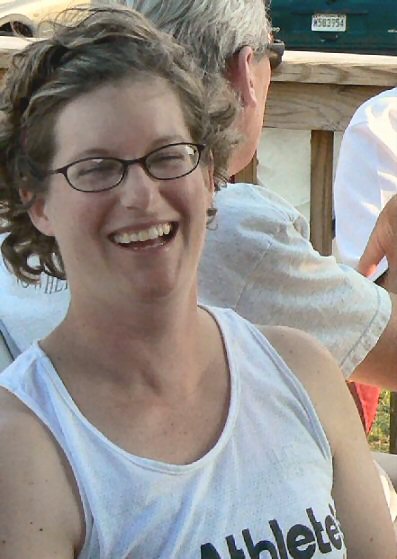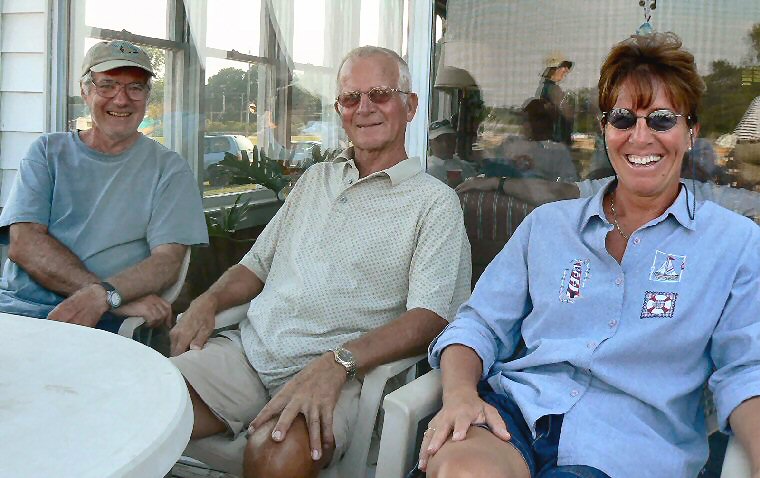 Contentment would describe it nicely!! (l to r) Frank, John, Dolores
........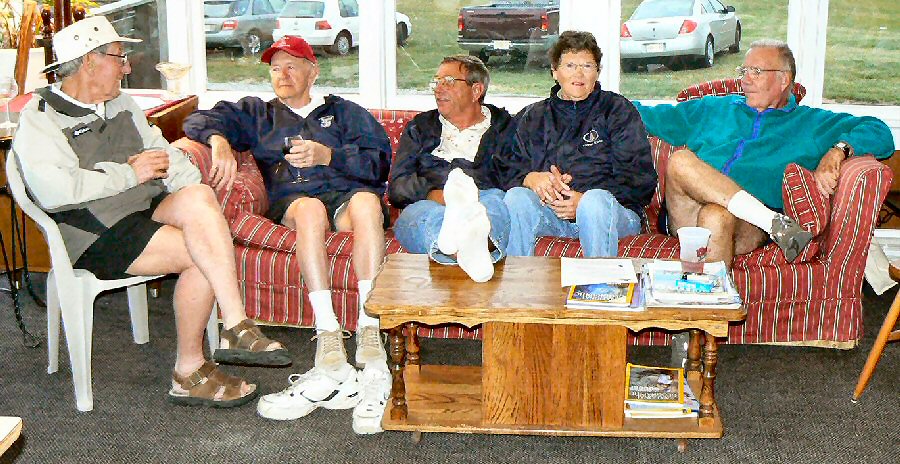 2007 saw Rock Hall YC host our US Nationals for the first time. With over a dozen W's expected to attend, the Thursday night party was moved to the club. (l to r) Michiganders Peter Every and Bob Frick, Floridians Mike and Dotty Murto and Jim Lingeman. But that's not all that was different:
........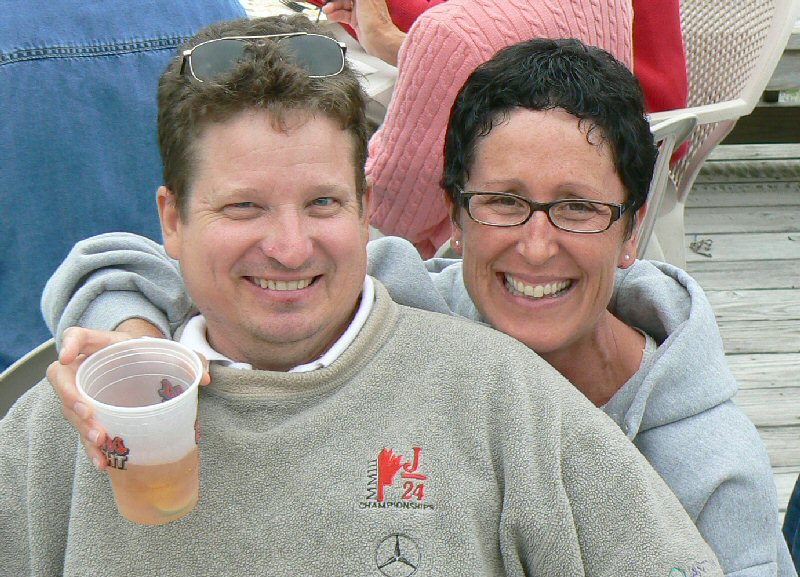 Romance was in the air: Marc and Julie
As we toddled off to bed on Thursday night, not one of us expected ...
........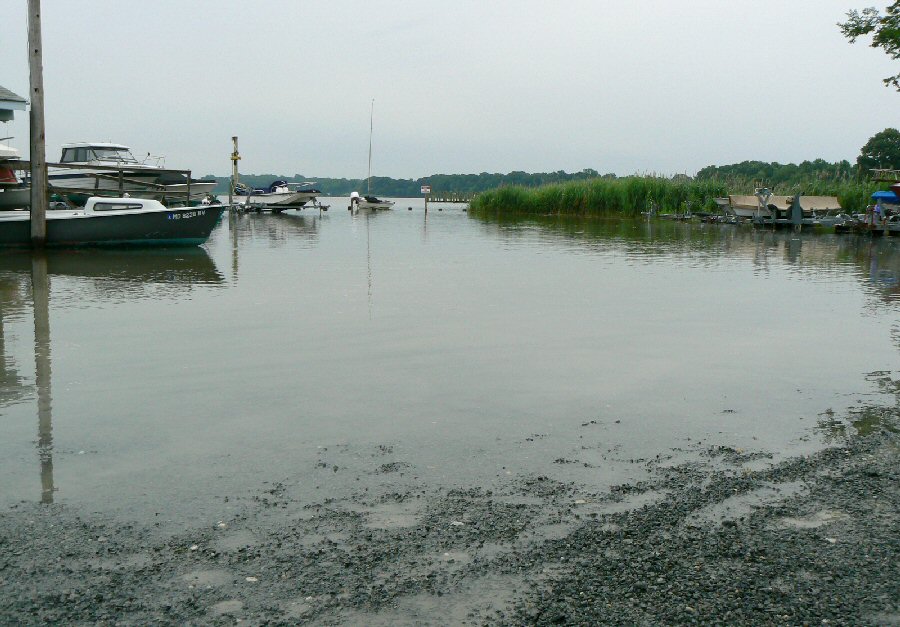 ... this!!! A spring tide was covering the boat parking lot and the docks of the Chestertown Yacht & Country Club:
........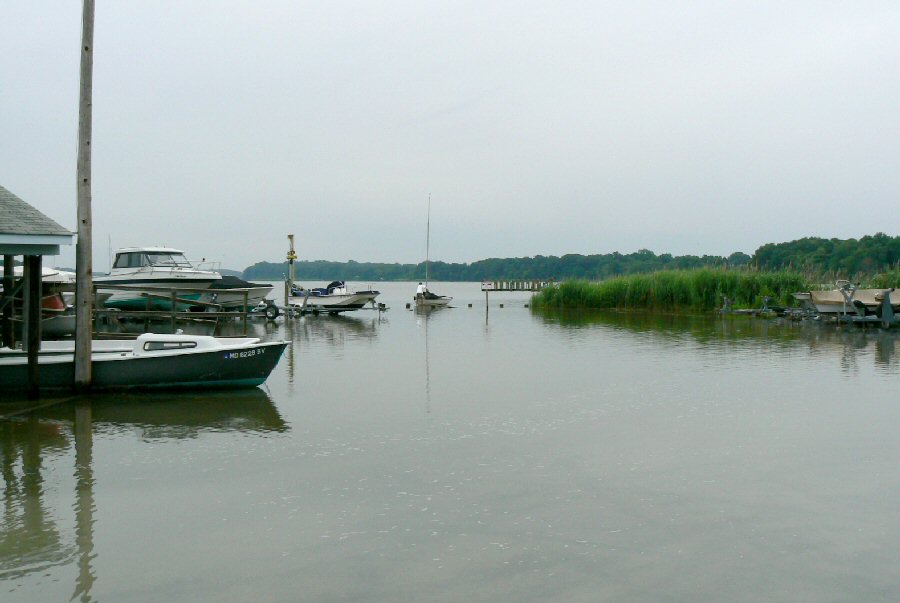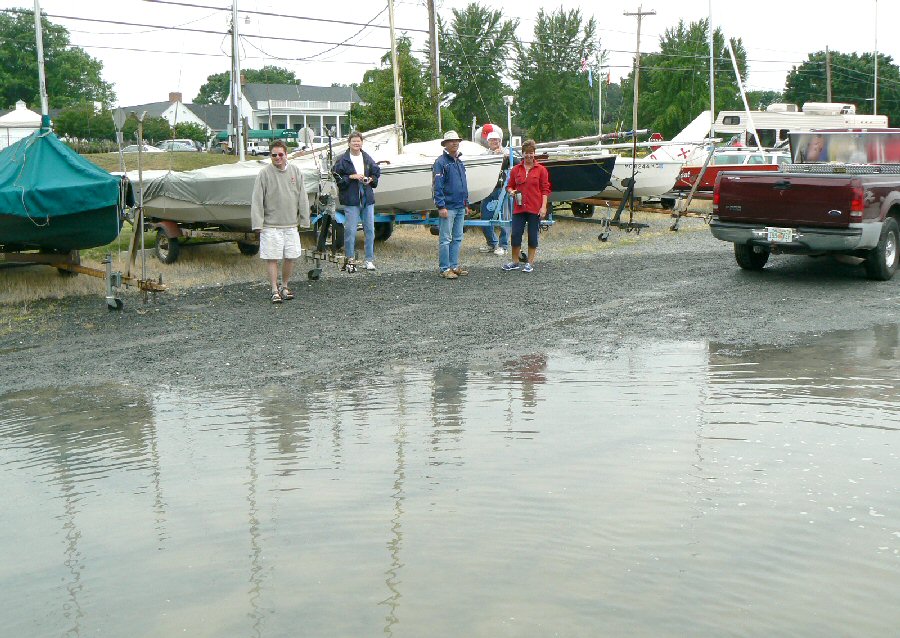 I was tempted to try and launch right here to demonstrate that a W can float in three inches of water.
........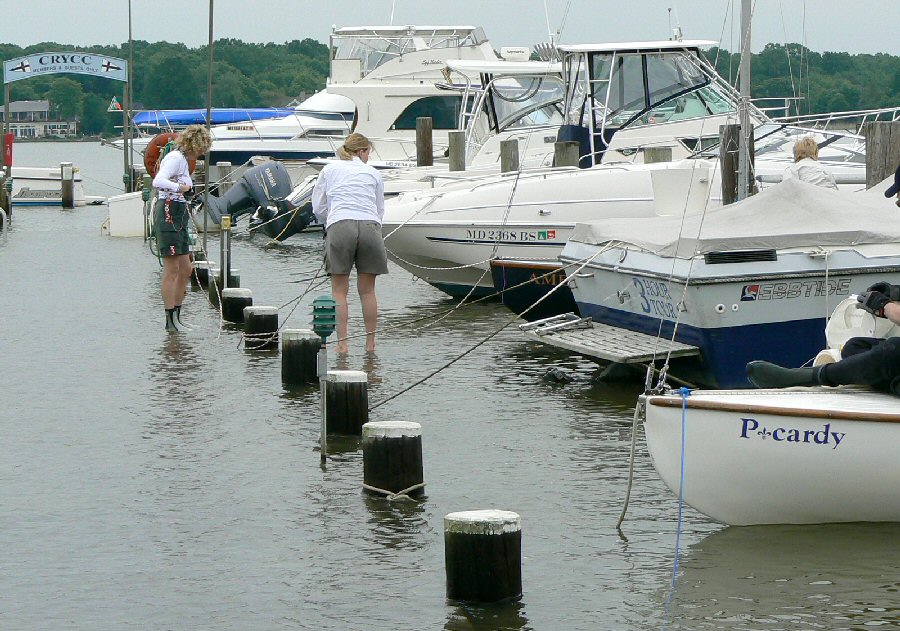 A lot of Jesusses out there that morning - walking on water!
........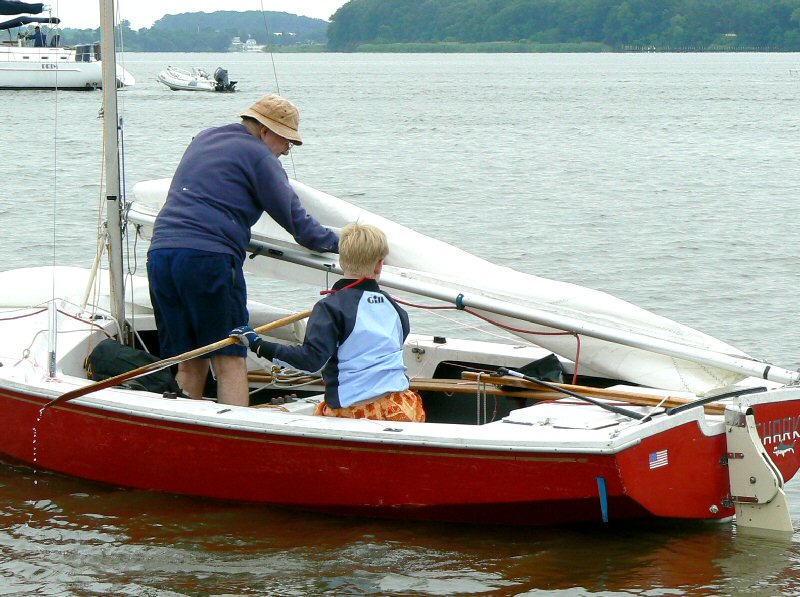 Jim Lingeman lined up this young, literal-minded lad as his crew du jour. The youngster asked how long the race would be. Jim estimated three hours. Three hours later, they were still drifting down the Chester River, when the boy's father came by in a safety boat. The promised three hours being up, Jim was left alone to finish the race, when his crew asked to hitch a ride on the motor boat. Good thing Jim sails solo a fair bit at the Lake Eustis SC in Florida.

A bit of poetic licence coming up: It was fairly common each year for us to see the late, legendary Chuck Parry standing up to his waist in water off our beach as we reached the yacht club on the Friday after the River Race. What a lovely sight it was to see Chuck coaching the juniors. These three pics are actually from 2008 but I wanted to put them near where I had a nice photo of Chuck ...


........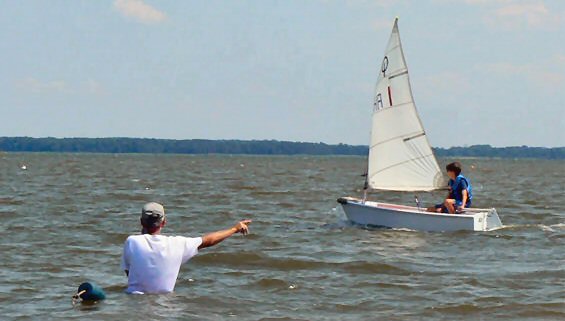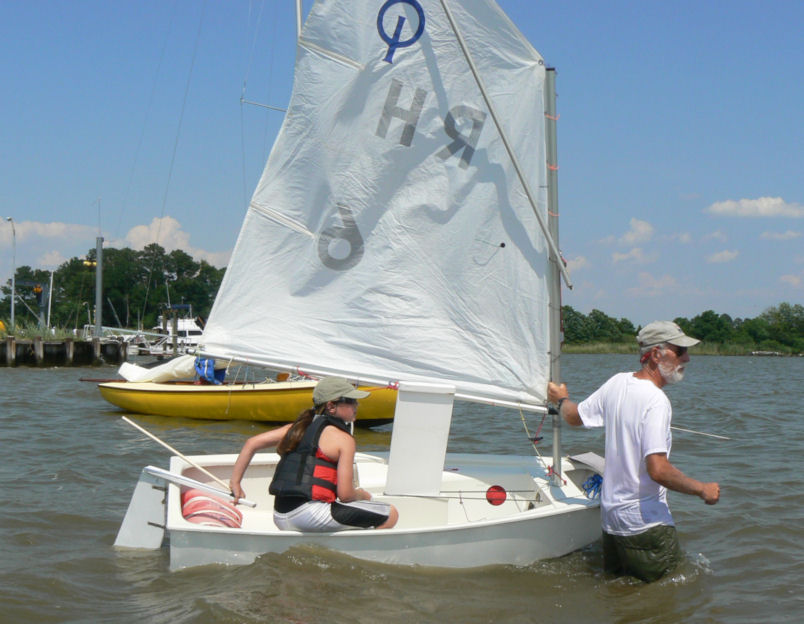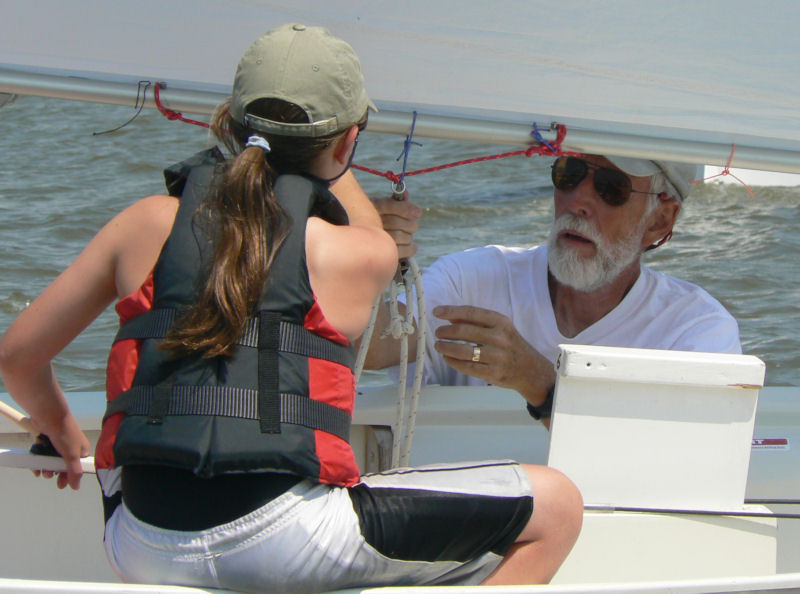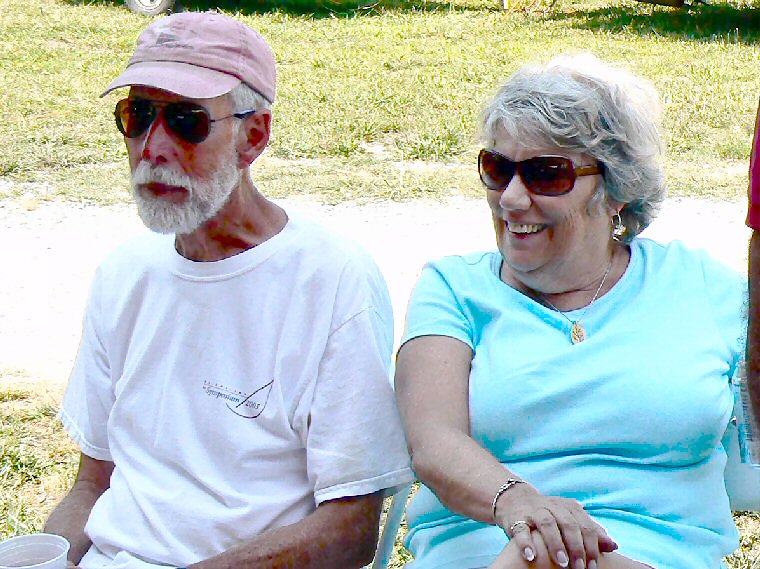 ... and his wife, Linda, for whom the pavillion behind the clubhouse is named.
........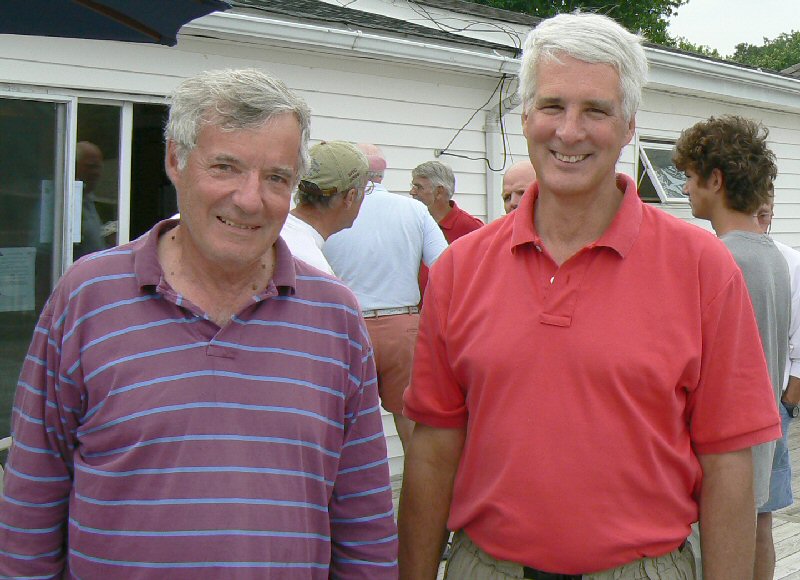 I do believe this was the year Bill Harkins (r) brought his sailing canoe to the River Race.
........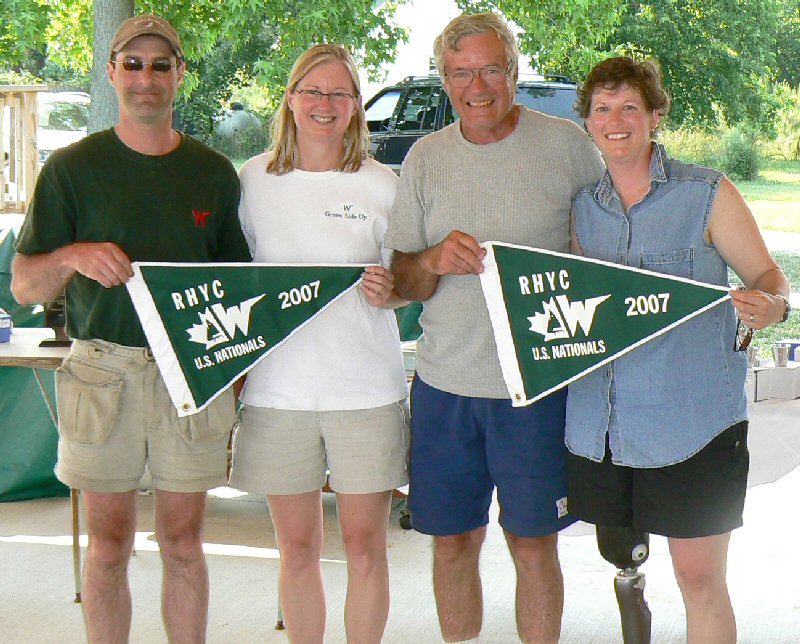 Frank and Sarah shared U.S. Nationals Most Improved honours with Ottawa's Lori Beehler and Jason Hassard.
........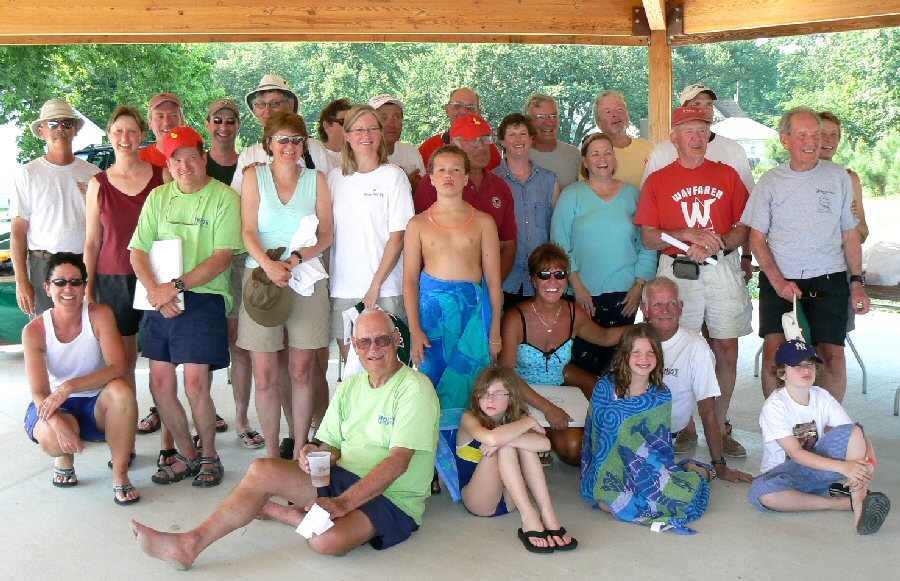 Awards in the Chuck and Linda Parry Pavillion: What a fine group we were!!! - click here for larger image