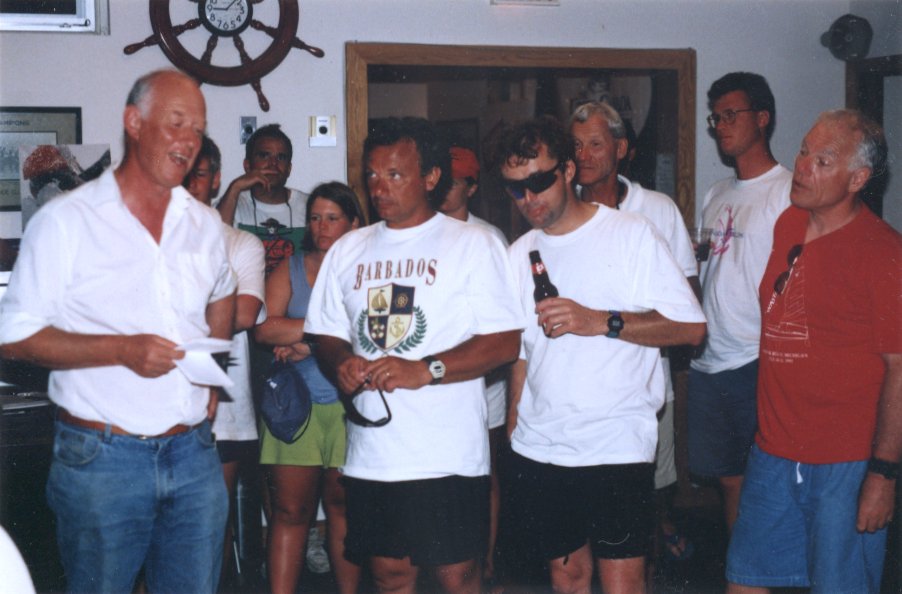 Keith Proctor (l) prepares to present the Ian Proctor Worlds Trophy to the Race 1 winners,
Ian Porter (Barbados) and his fine, beer-clutching crew, Kevan Gibb.
..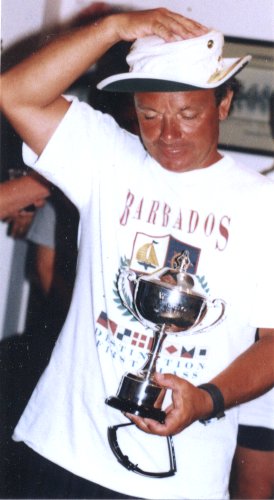 In addition to the trophy, Ian Porter also won one of the world-famous Tilley hats (kindly donated by its makers).
..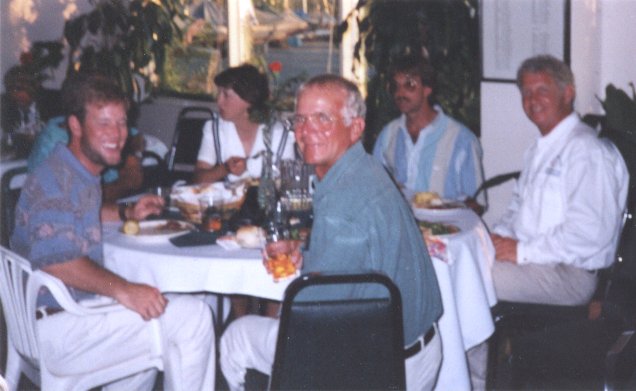 At the Banquet on Saturday night, everyone was looking their best!
..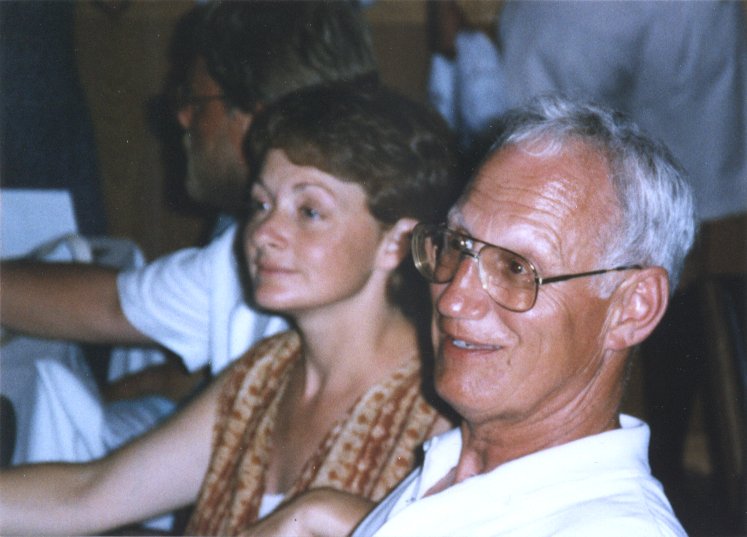 Julia and Uncle Al were all spiffed up, too.
..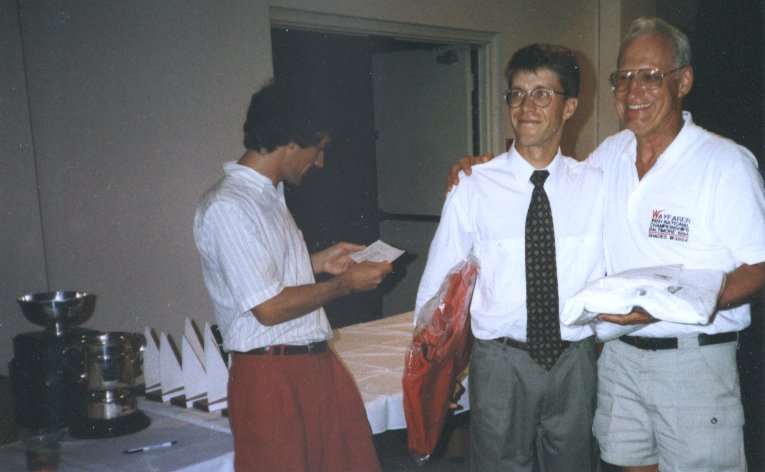 CWA Chairman, Randy Park (l) calls up Wayfarer Man and Uncle Al (r) ...
..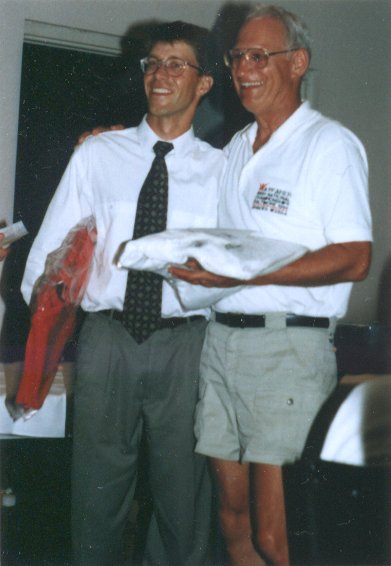 ... who finished a very respectable 6th behind 5 UK Wayfarers.
..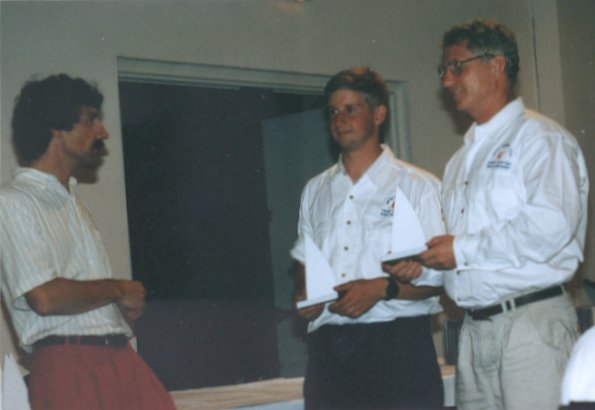 In 5th place were Peter Dearnley (r) and Steven Bailey.
..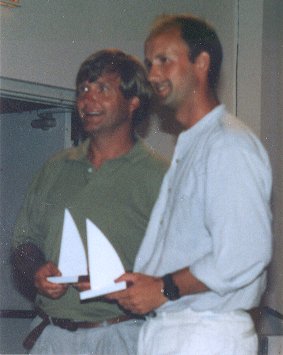 Our very popular defending champions, Mike McNamara (l) and Simon Townsend took 3rd, only 0.5 behind ...
..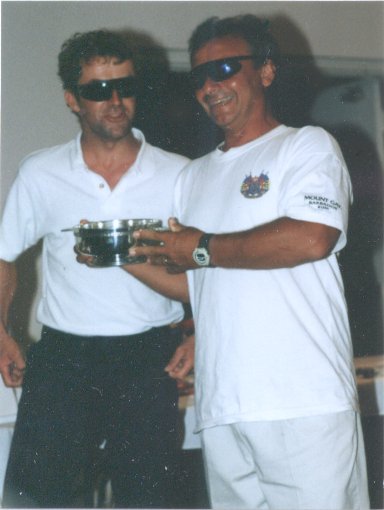 ... Ian Porter (r) and Kevan Gibb who also won race #7 to become the first winners of the Scottish Wayfarer Trophy.
..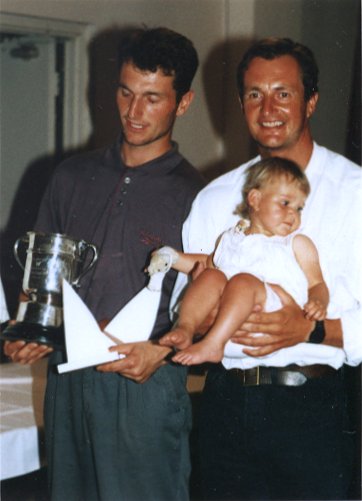 And our 1995 Wayfarer World champions are Stuart Rix (holding daughter, Megan) and Matt Frary.