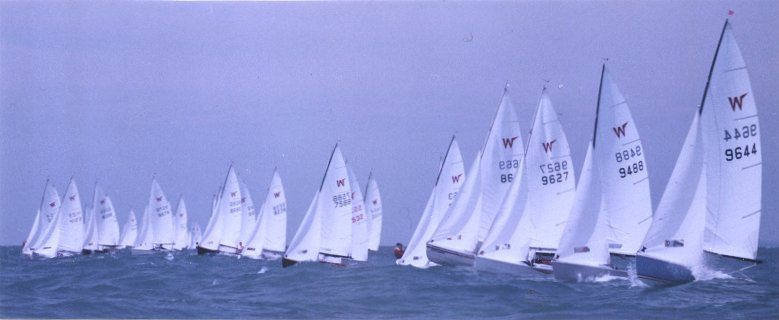 The start of Race 1: a pretty high-powered group at the leeward end
includes Stuart Rix (9644), Quentin Strauss (9488) and Neil Rushton (9627).
..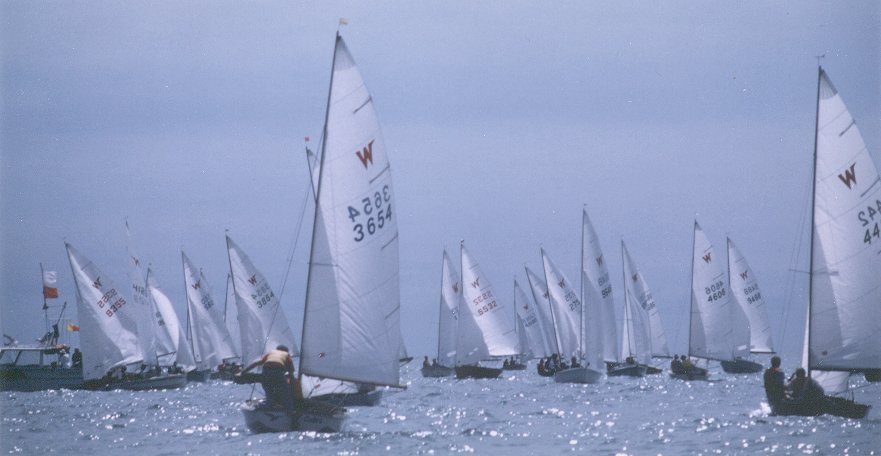 Jockeying for position a the minute before a start.
..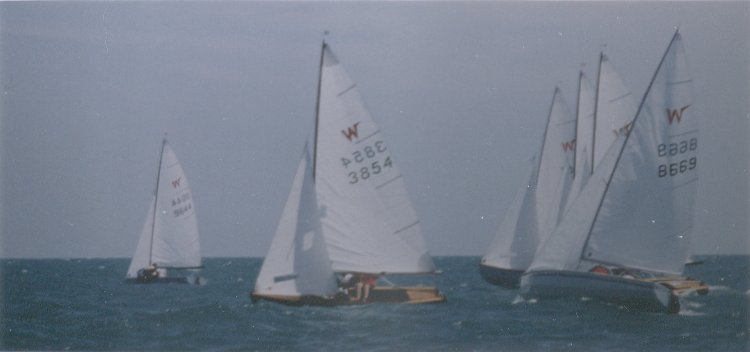 Early in a first beat: Stuart Rix (l) off to the races on port tack while Uncle Al (3854) looks good on starboard.
One of the two is quite lifted!
..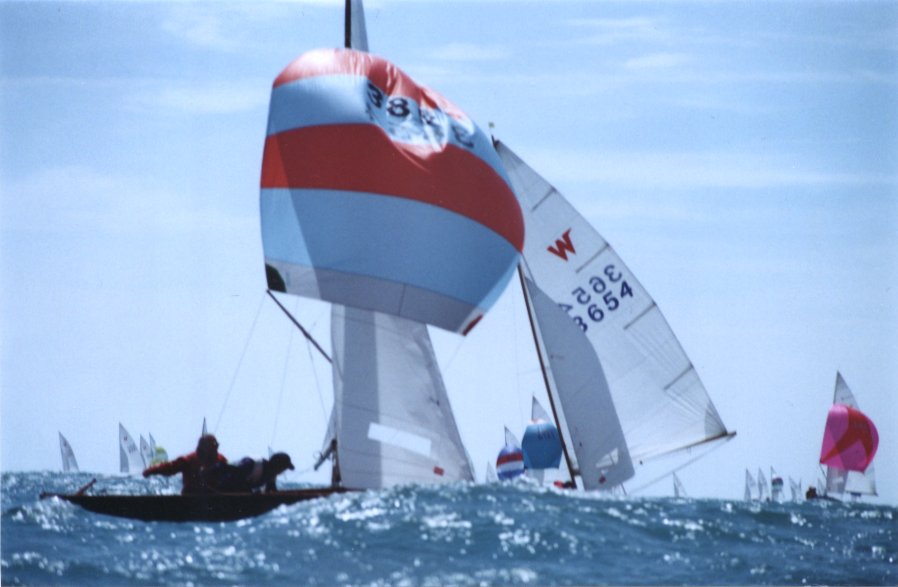 Some fine Lake Ontario wave action as Uncle Al (3854) gybes and will hope to cross John Cawthorne (3654).
..

More spinnaker action in a lovely breeze.
..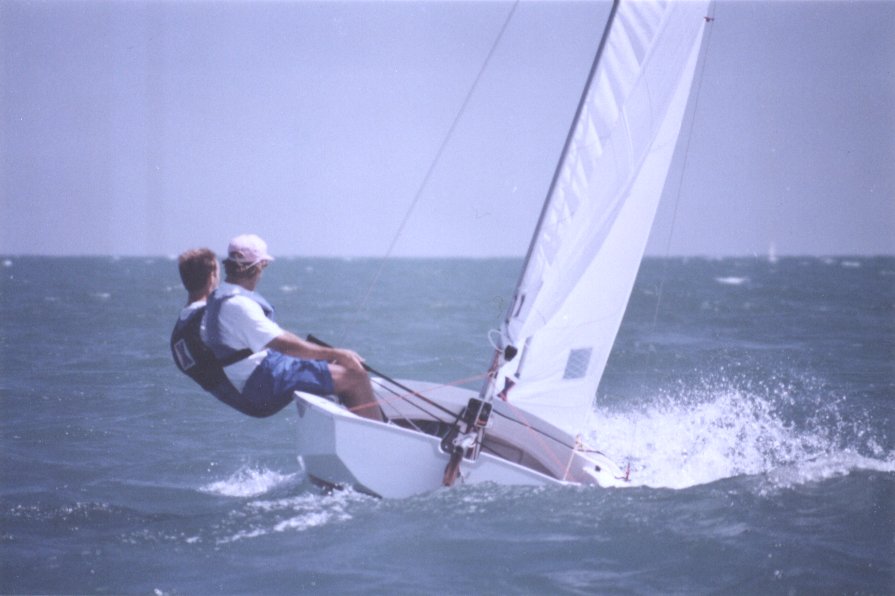 Mike Mac and Simon Townsend show how it's done.
They're not dead flat but their rudder and wake show no sign of damaging weather helm.
..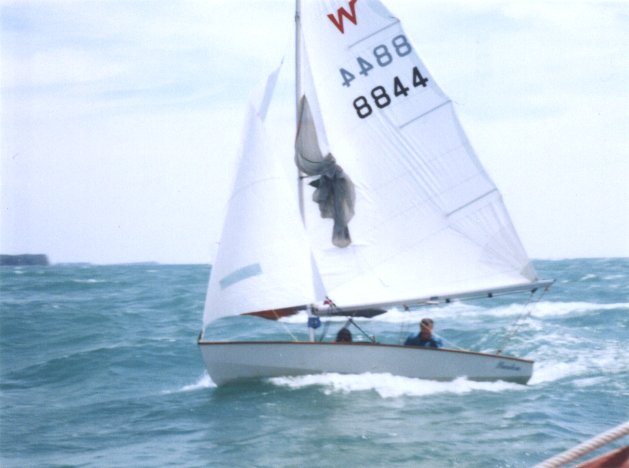 Mike and Rani Pert return from a race with an interesting spi configuration.
..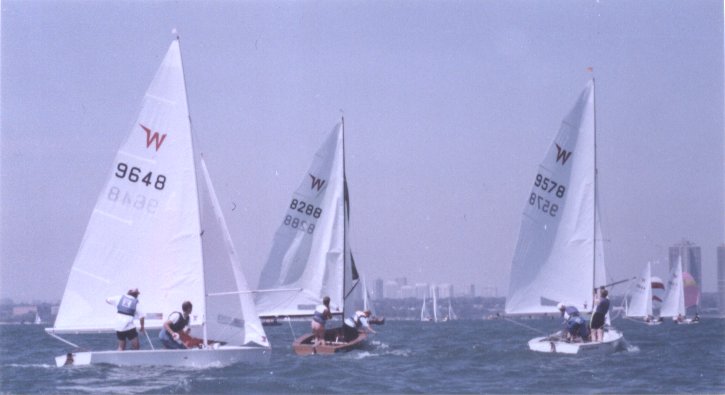 Stuart Rix (red & white spi) and Neil Rushton (pink and yellow spi) are off to a nice lead in one of the early races as Peter Dearnley (9578), Richard Stone (8288) and Mike McNamara (9648) round onto the first reach in pursuit.
..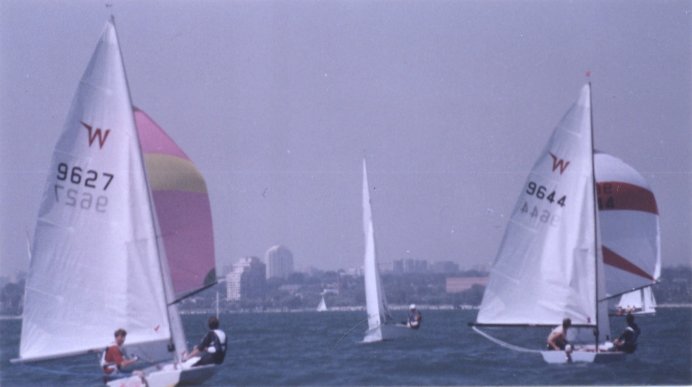 A closer view of the leaders.
..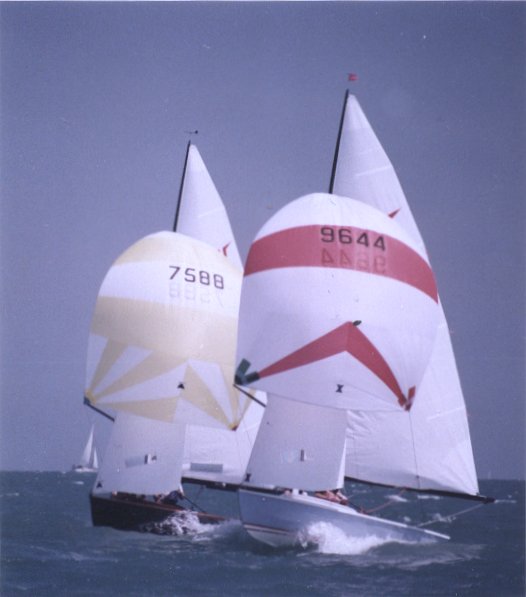 Beautiful symmetry as Ian Porter (7588) and Stuart Rix (9644) duel for the lead.
..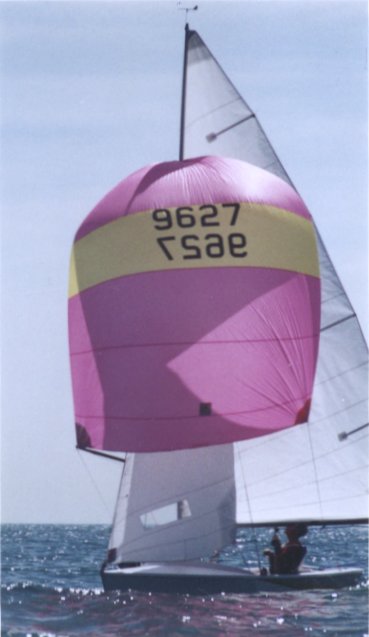 Note how Neil Rushton has opened up his spi leech by stretching his spinnaker's luff.
..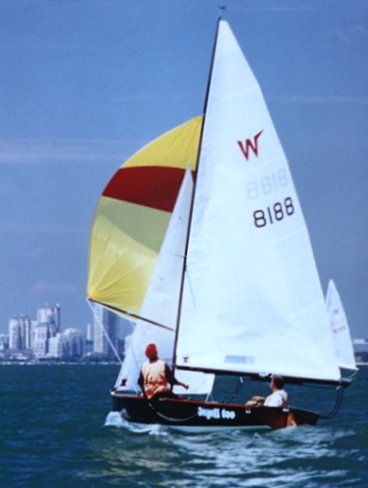 Peter Morse and Andrew Jefferies have 8188 chomping along in a relaxing breeze.
..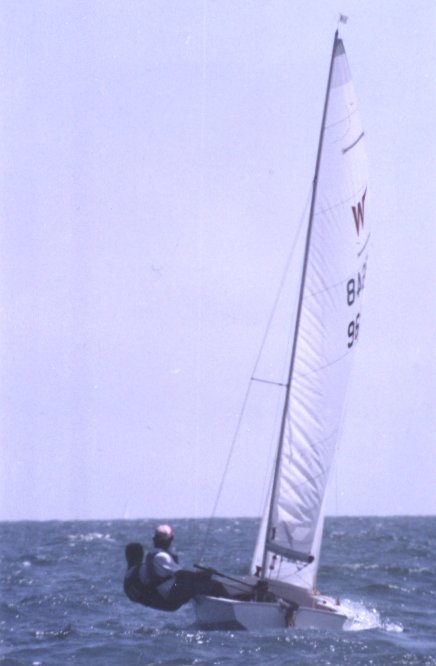 Another shot of Mike and Simon doing it right upwind. Note speed wrinkles in the main luff.
..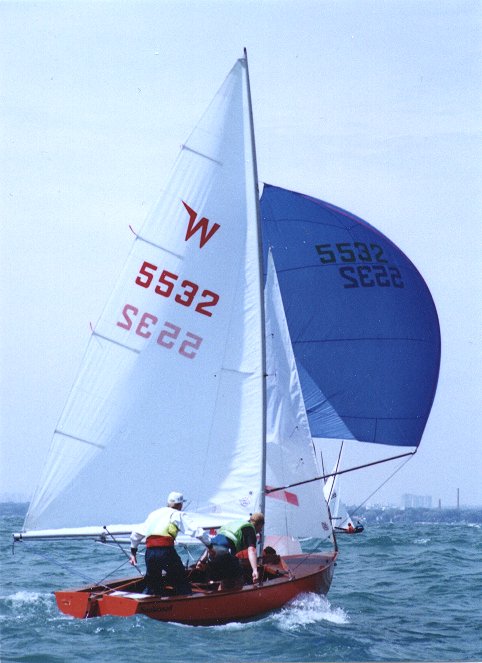 Anders Friis and Bjørn Christiansen set off down the run in W421 borrowed from Mike Codd.
..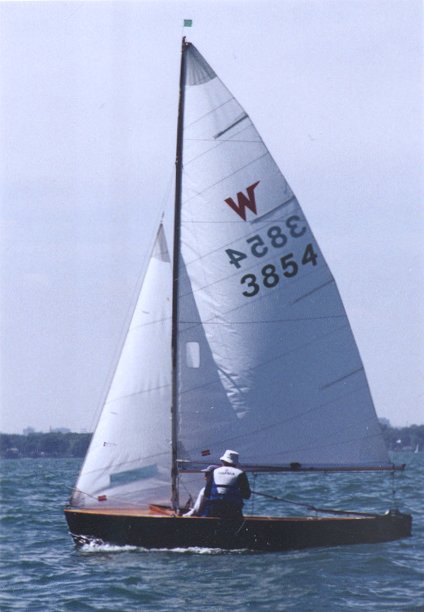 Uncle Al and Frank looking well trimmed
..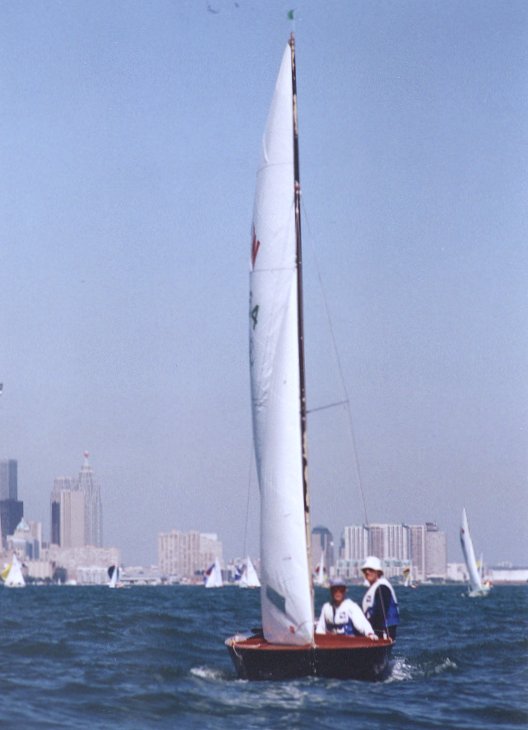 One more time - from the bow, this time.
..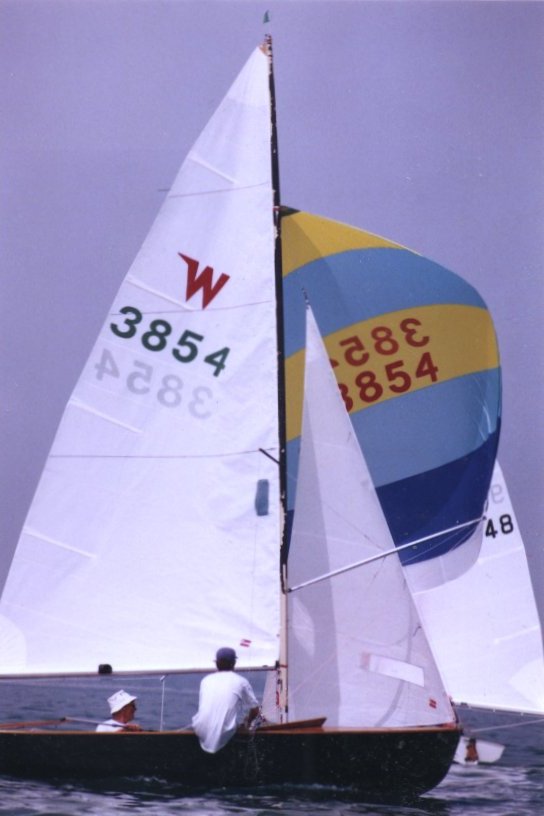 Uncle Al and Frank set to gybe and set off in pursuit of Mike Mac and Simon.
..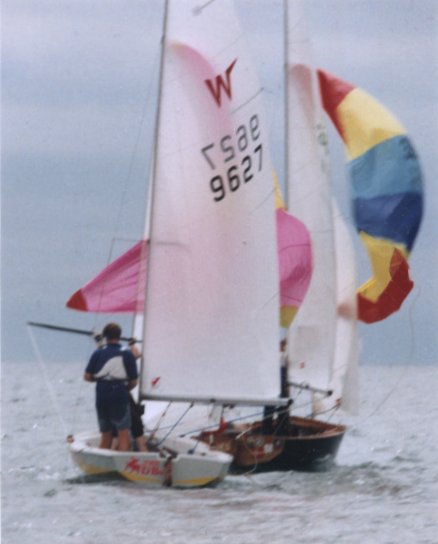 The first of a gybe mark sequence involving Neil Rushton (9627) and Uncle Al.