Monday 11 August
.....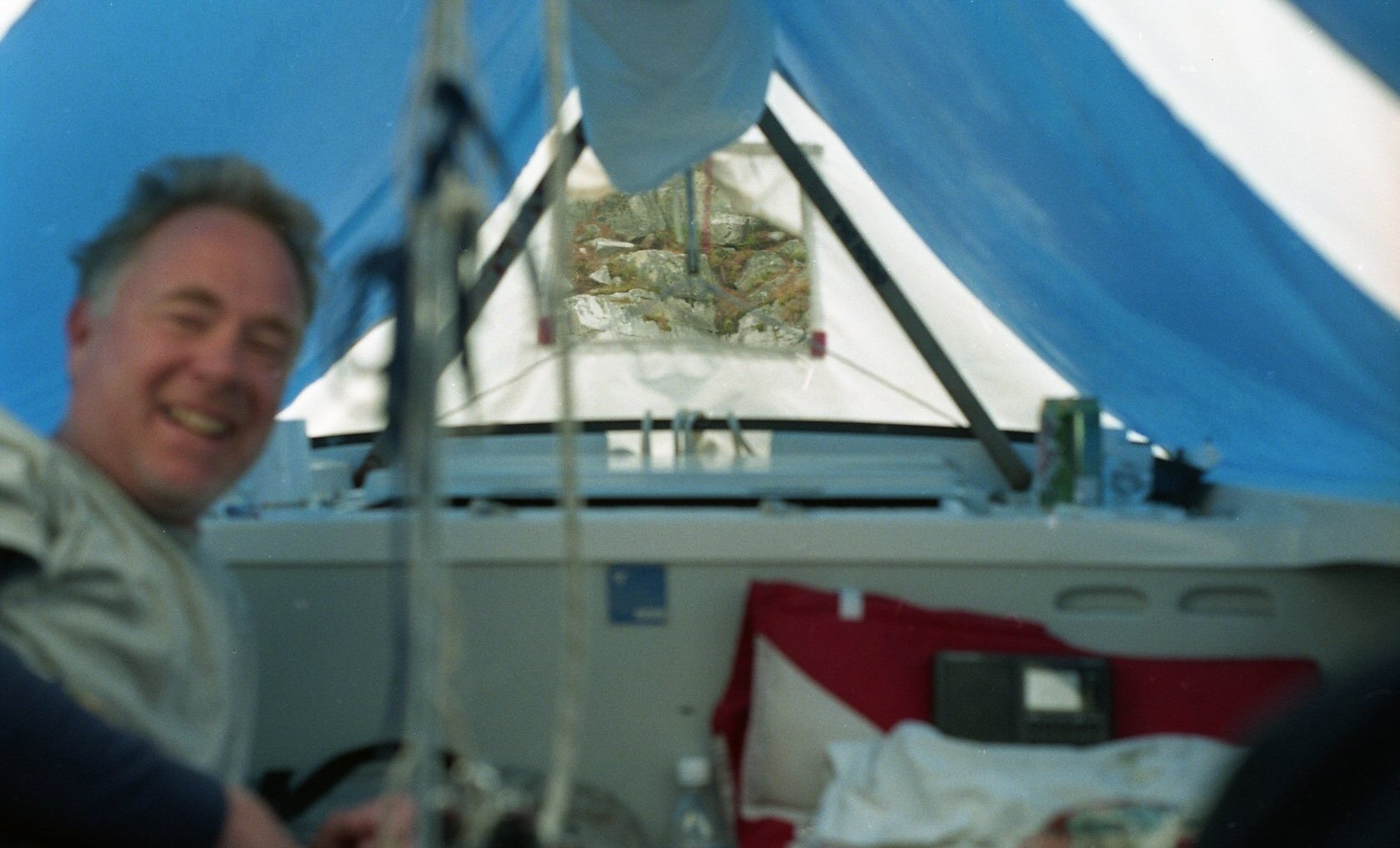 .....
To paraphrase those immortal words in the Frank Dye movie Summer Cruise: "Doug looks a lot better this morning!" (above) And why not!! No hangover and a lovely breeze airing our tent between its forward and aft screen windows. Note the radio. And the view of the ledge with our unnecessary gear such as paddles, etc. (below).
.....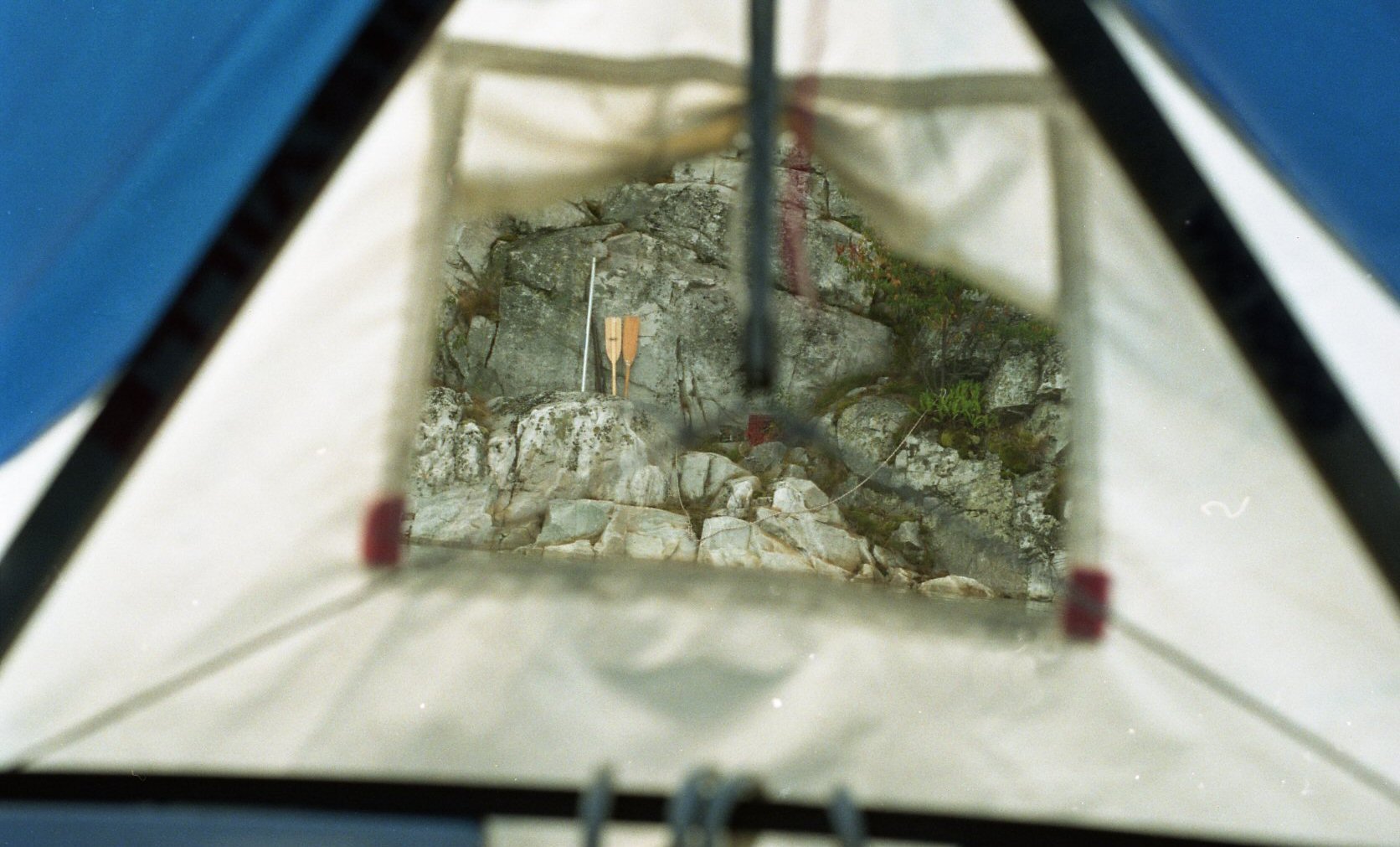 .....
As we prepared to raise our second anchor and put the bow back to the cliff so that Doug could use up the last of our coffee (below), Doug discovered that his towel had blown off the spreaders during the night. But almost right away he spied it on the bottom in about 8' of water, and retrieved it happily.
.....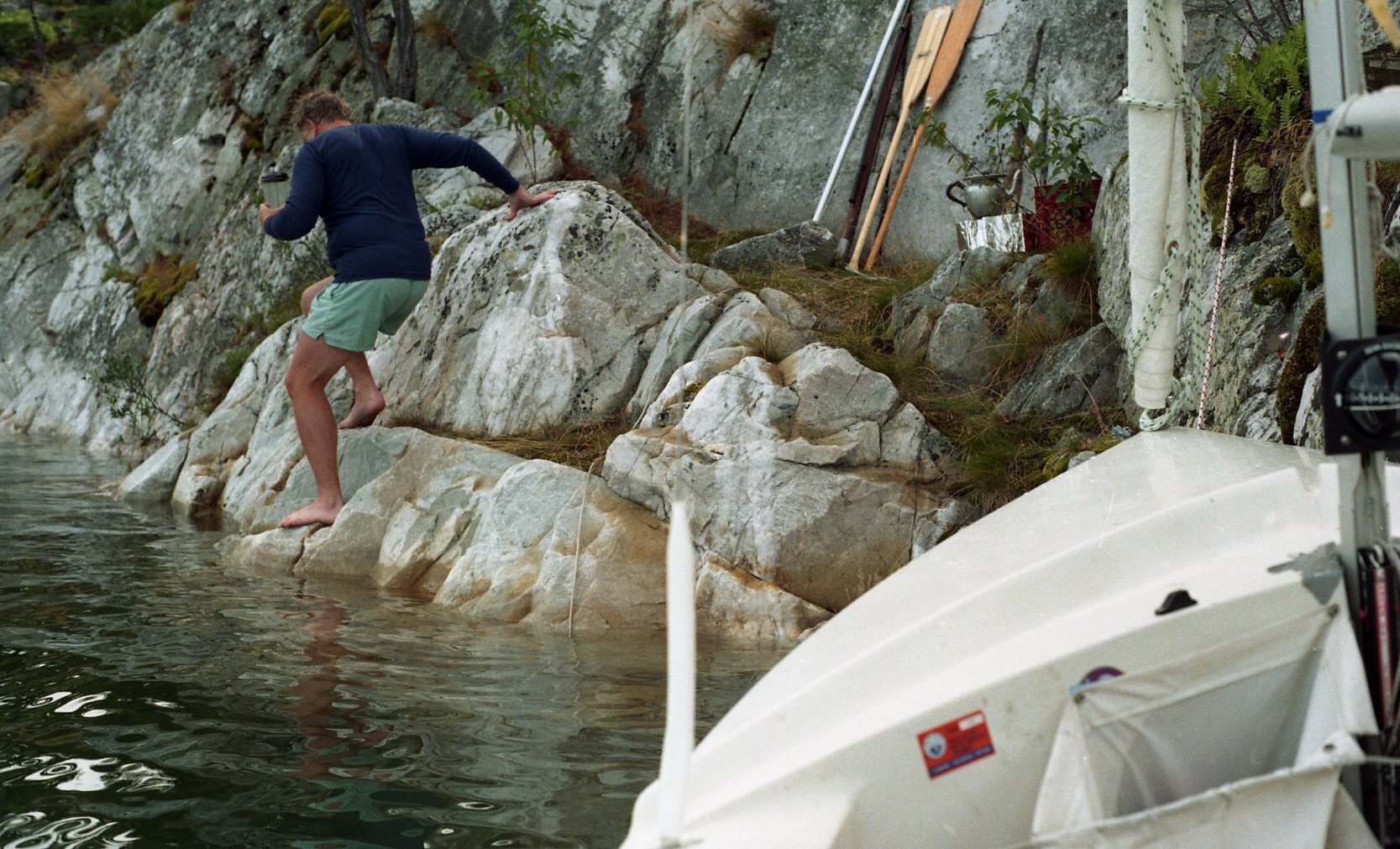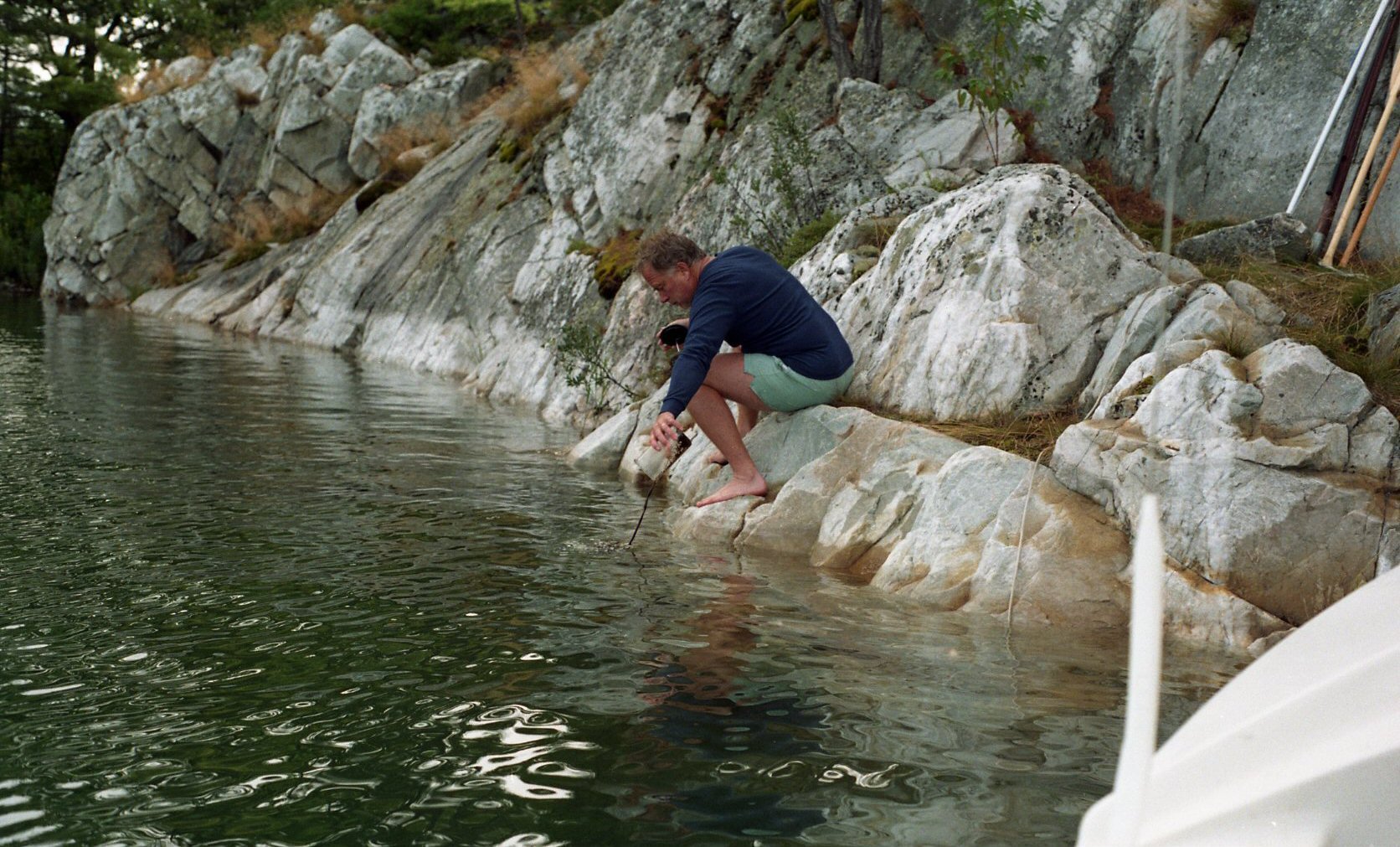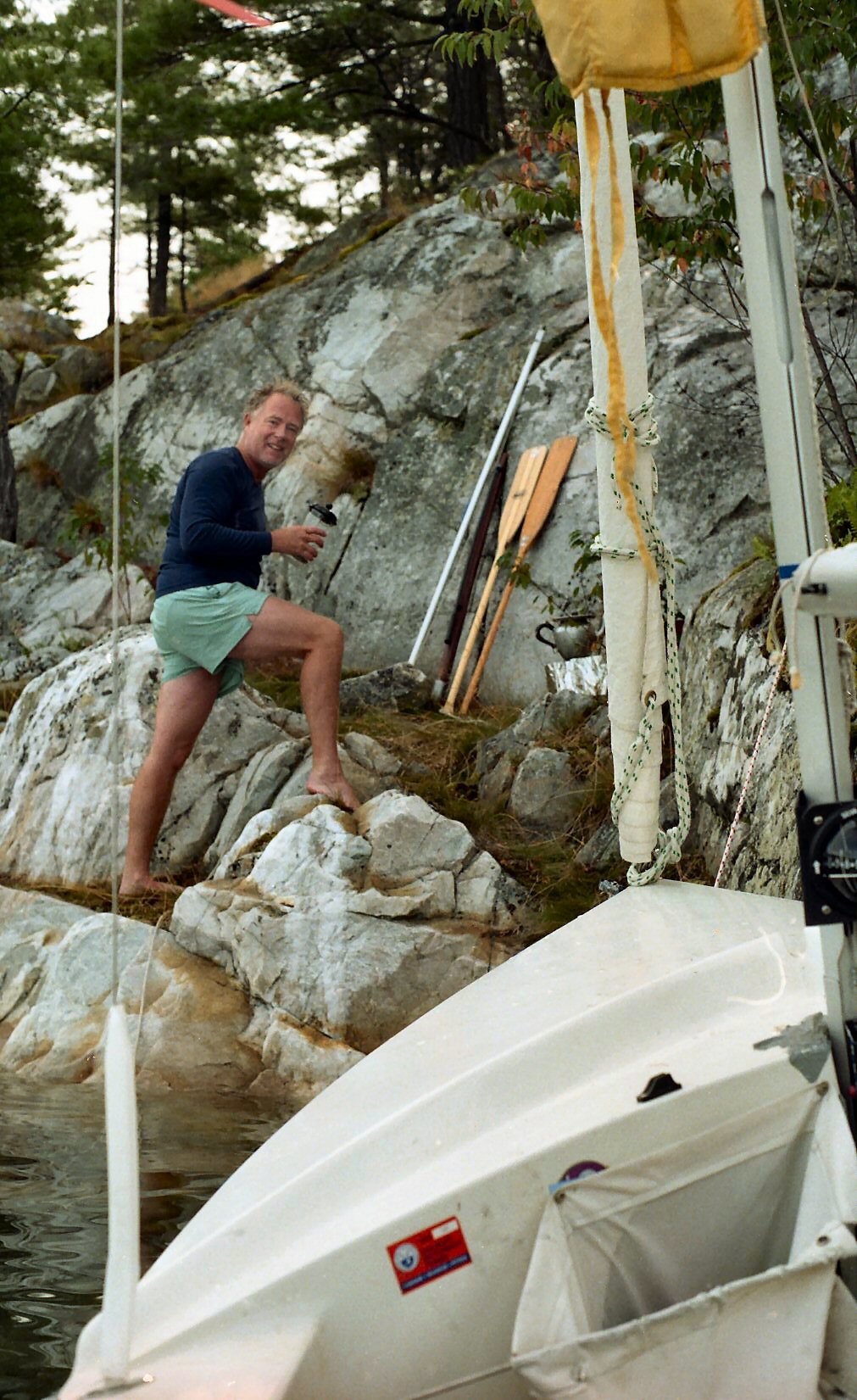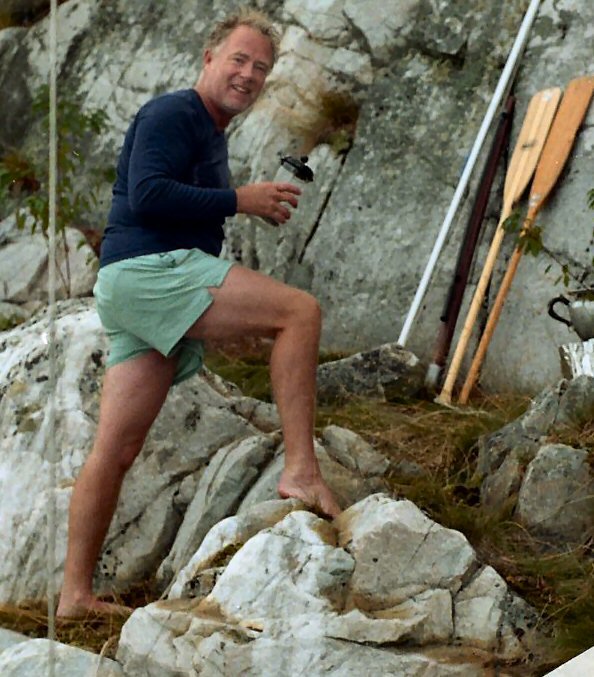 .....
By the end of breakfast, there was still no sign of the others. How long should we wait? We didn't want to miss the Bash at McGregor Bay where Al was to give his slide show!! And then - a visitor: One of our neighbours came over in a little red rubber duck to ask if we knew where the trail up to Frazer Bay Hill started. We explained that our fellow cruisers whom we were supposed to meet here last night, knew, but they hadn't appeared! "Oh, them!", he replied. "They're half a mile east of here!"
.....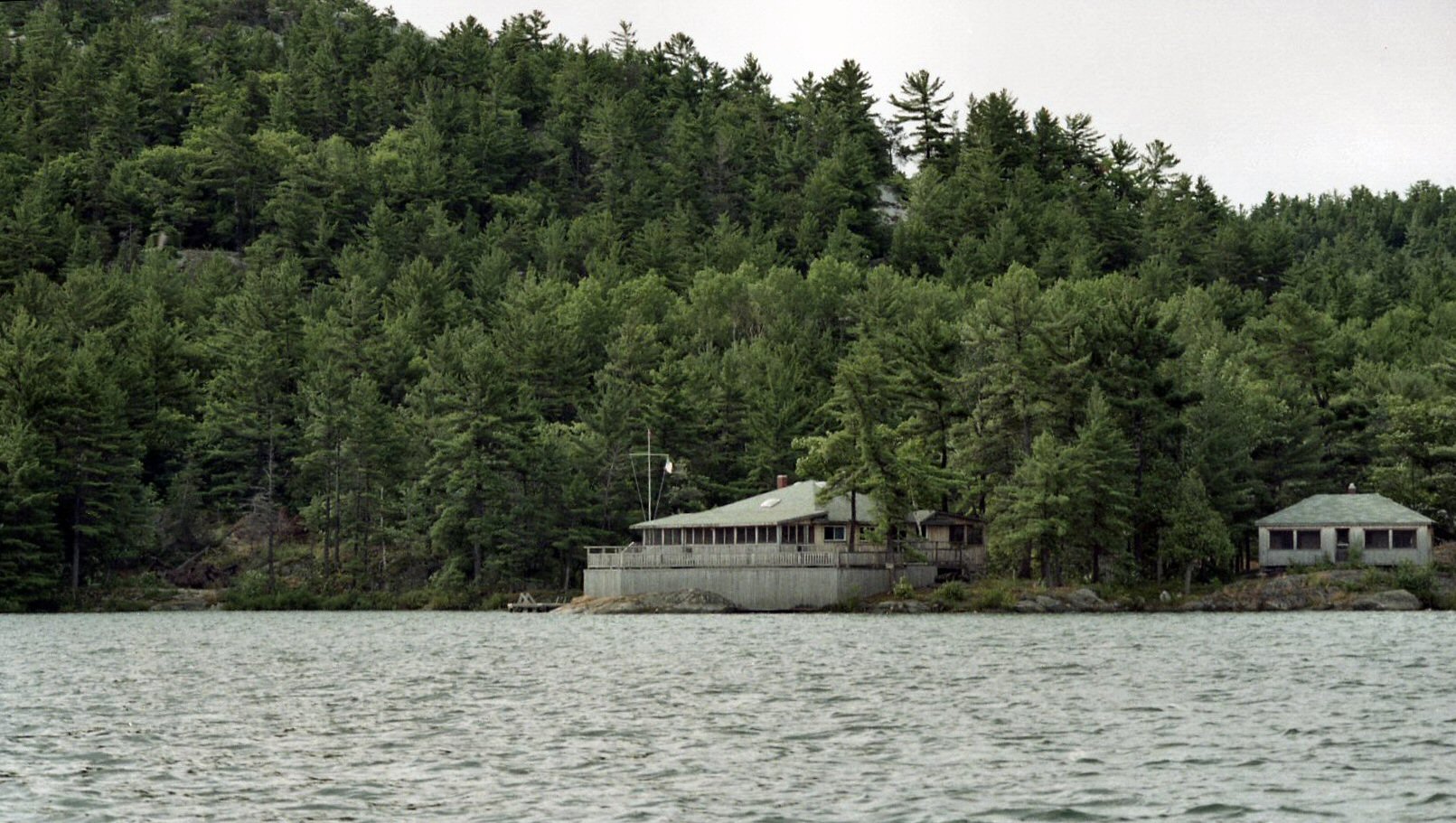 .....
15 minutes later, our friend was back to tell us that he'd gotten the information and had a message for us: "They're leaving now!" So we quickly gathered our stuff and nipped past "No Trespassing!" island (note the matching architecture above) out into Bay Finn to re-unite with the gang.
.....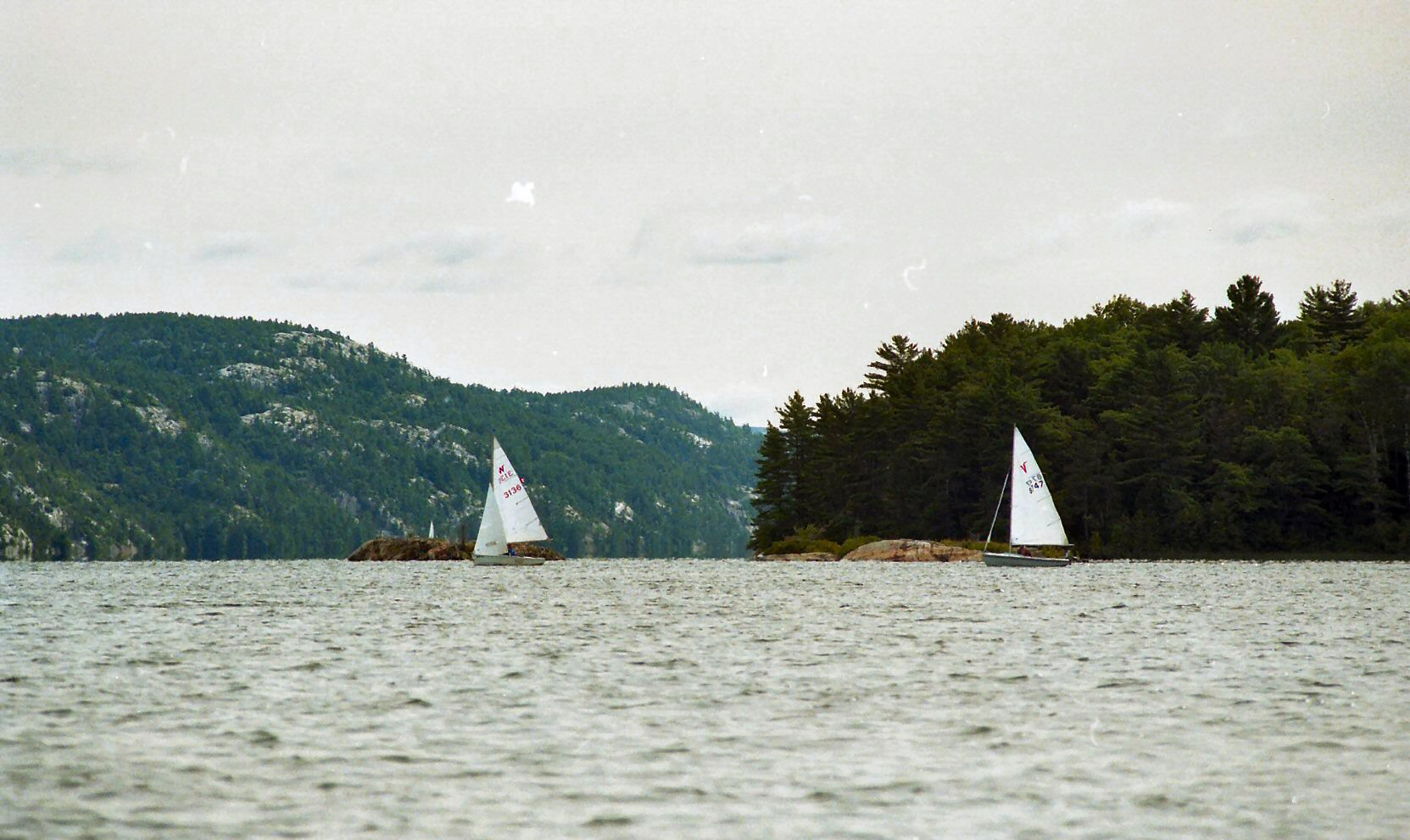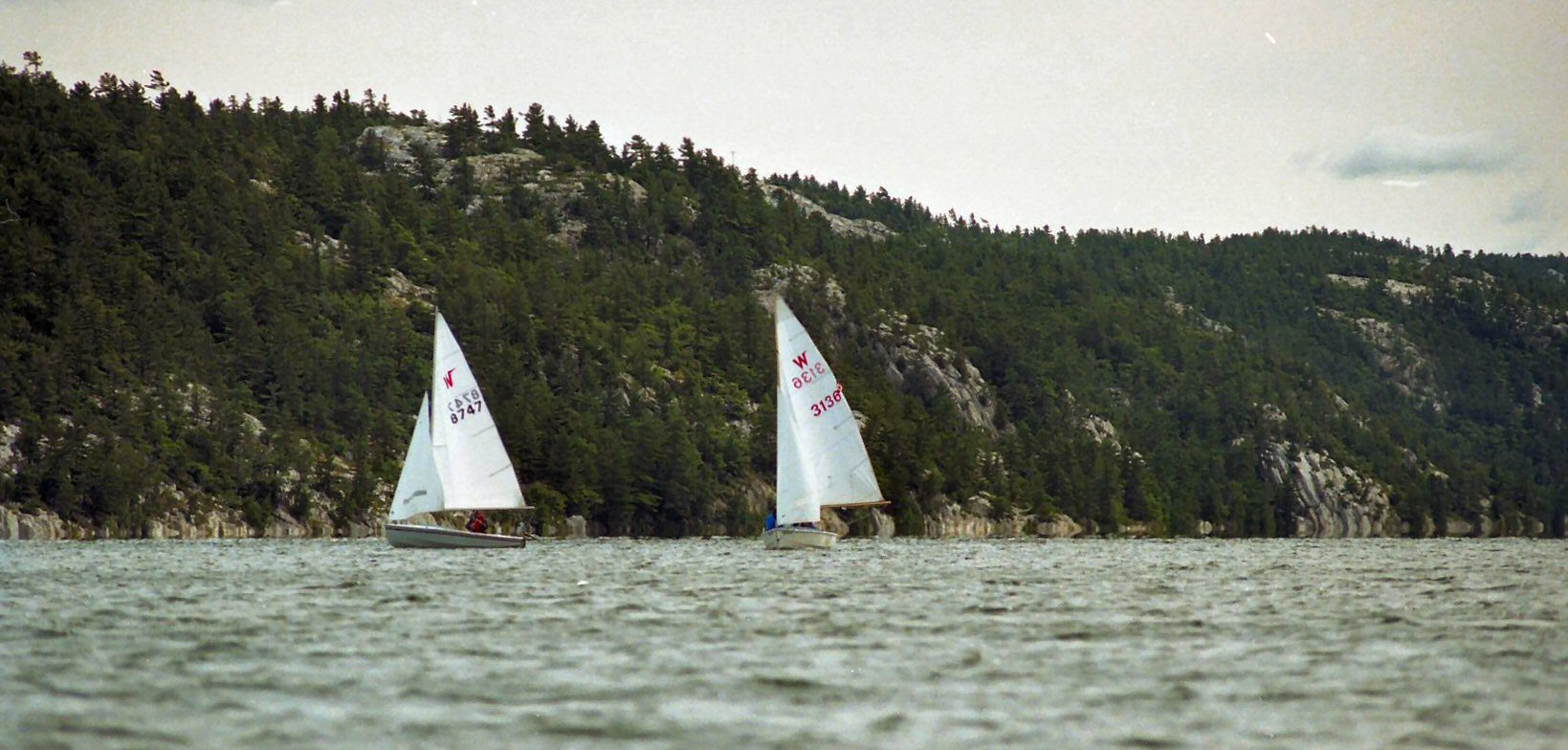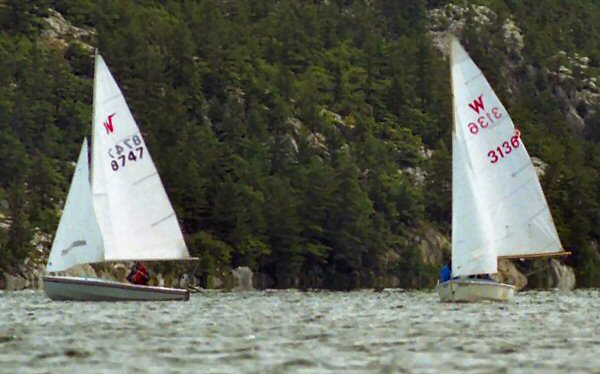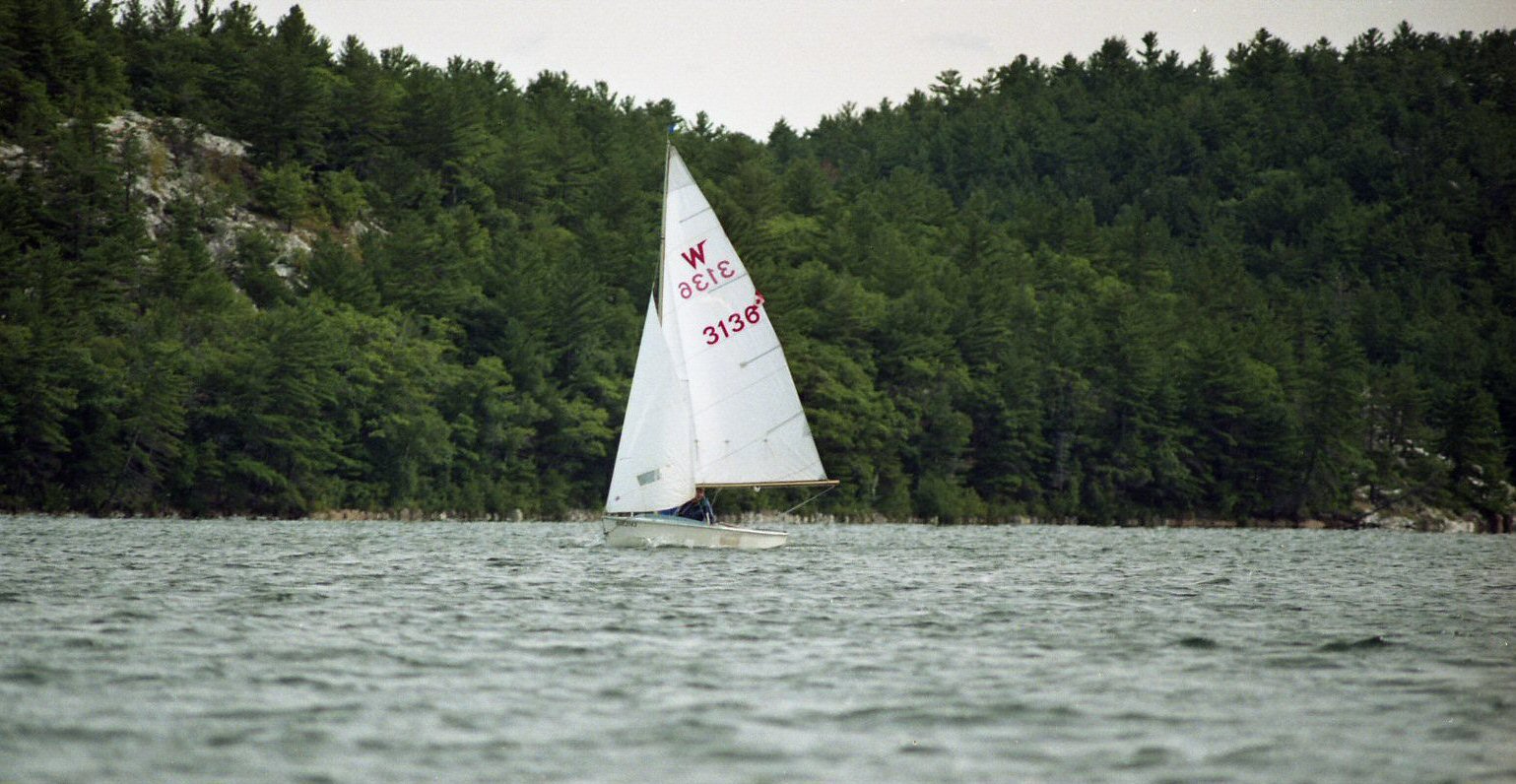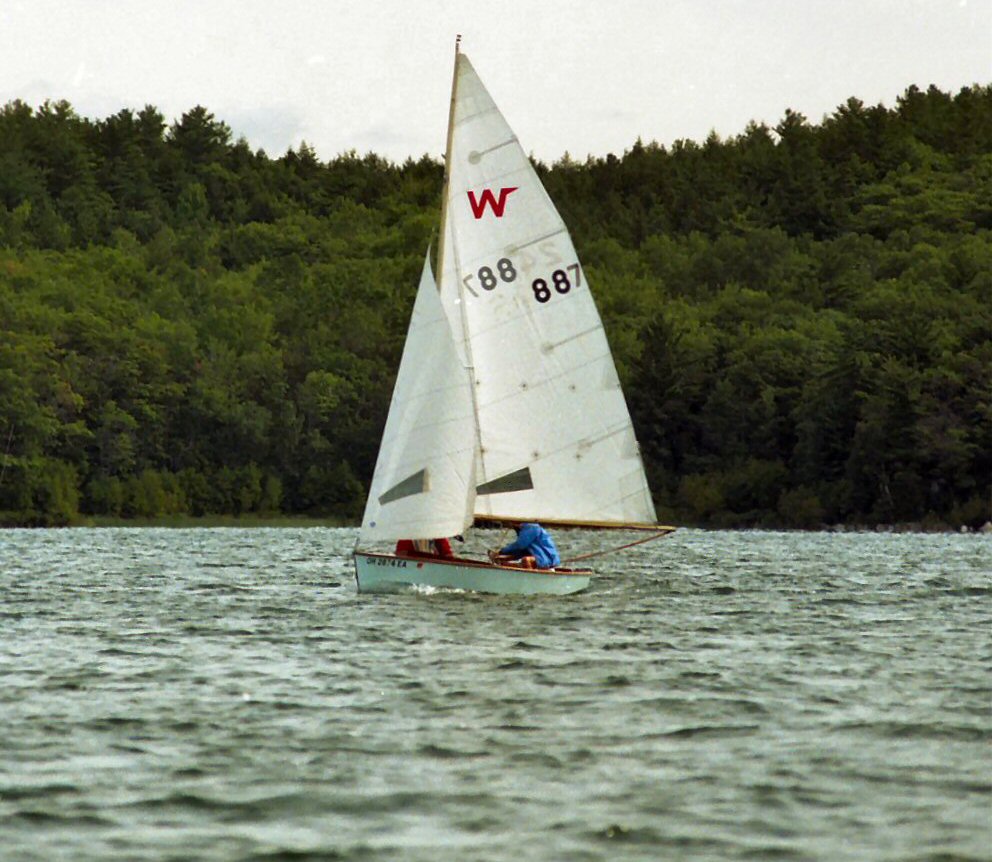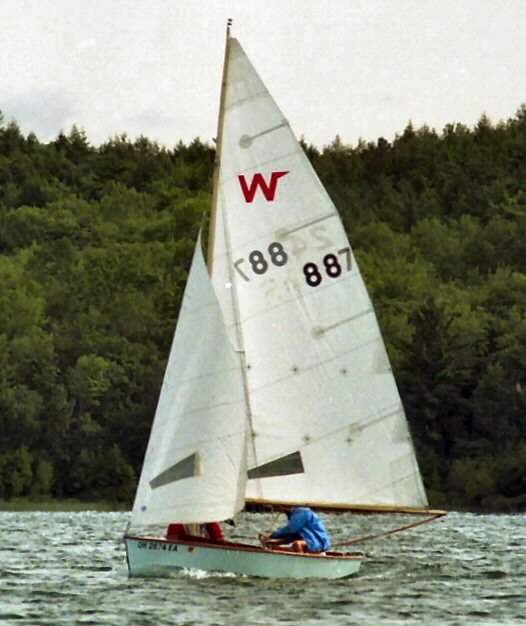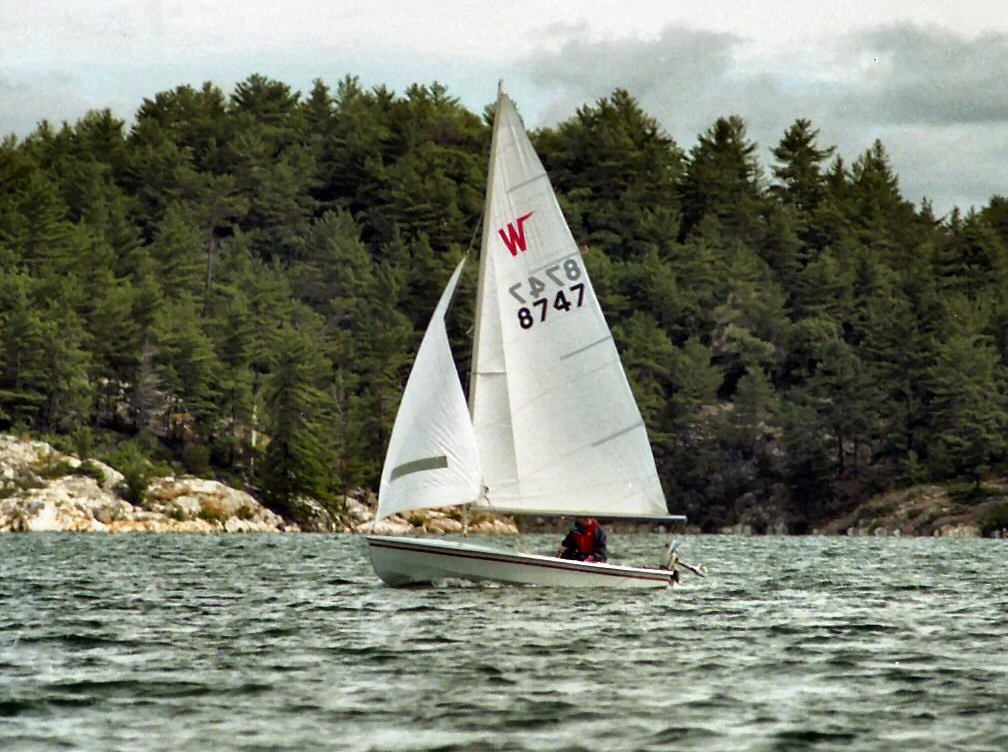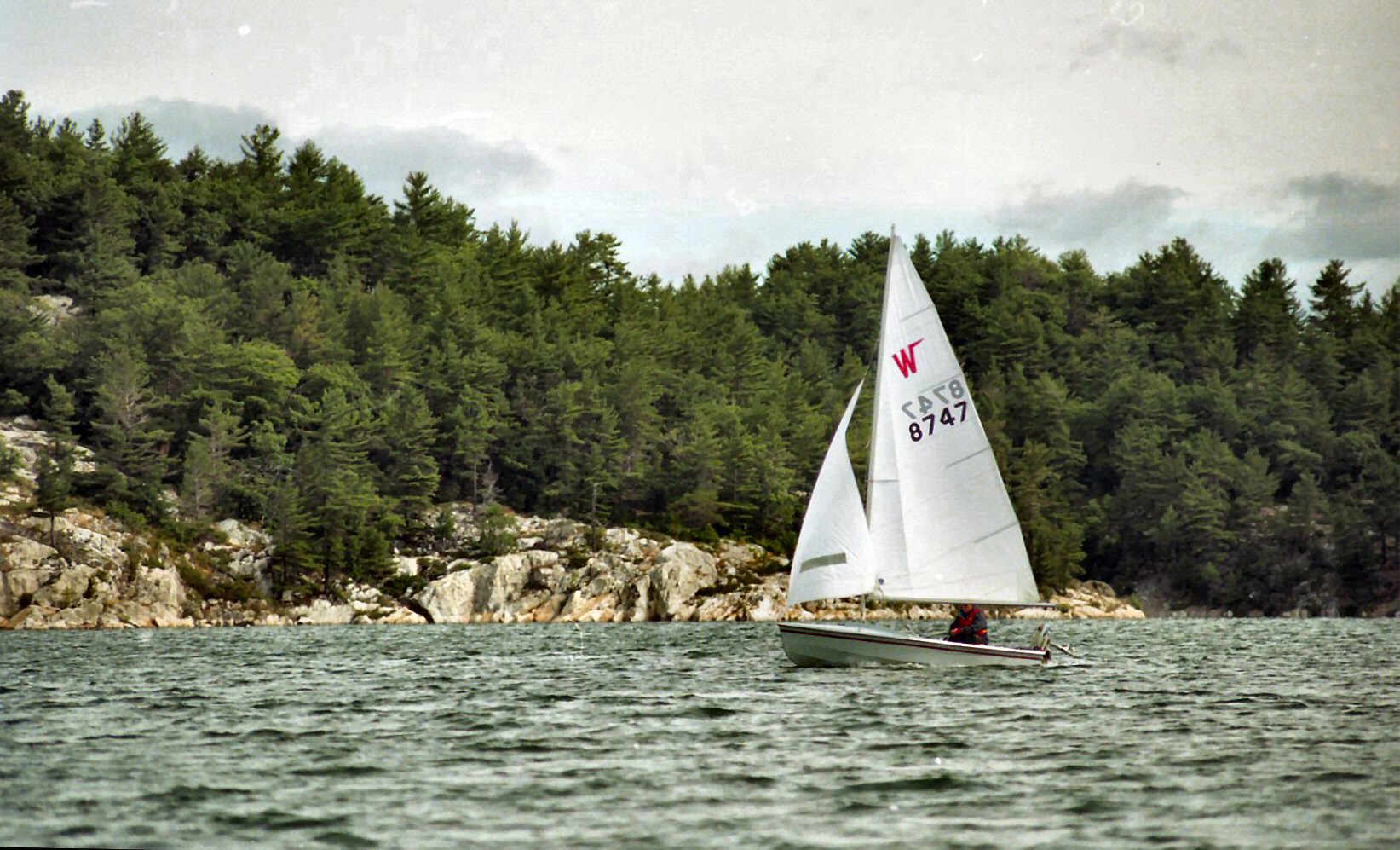 .....
And there they were (above) just coming out. We had a fine chat with Tim and Alan (below) and discovered that the others had, in fact, arrived here using Saturday's fine winds but had not wanted to go to the rather crowded Marianna Bay. Sunday, they had made their by now traditional ascent of Frazer Bay Hill, and it had indeed been Tim's boat we had seen the evening before. They had sailed all the way up Bay Finn to The Pool - in the rain!
.....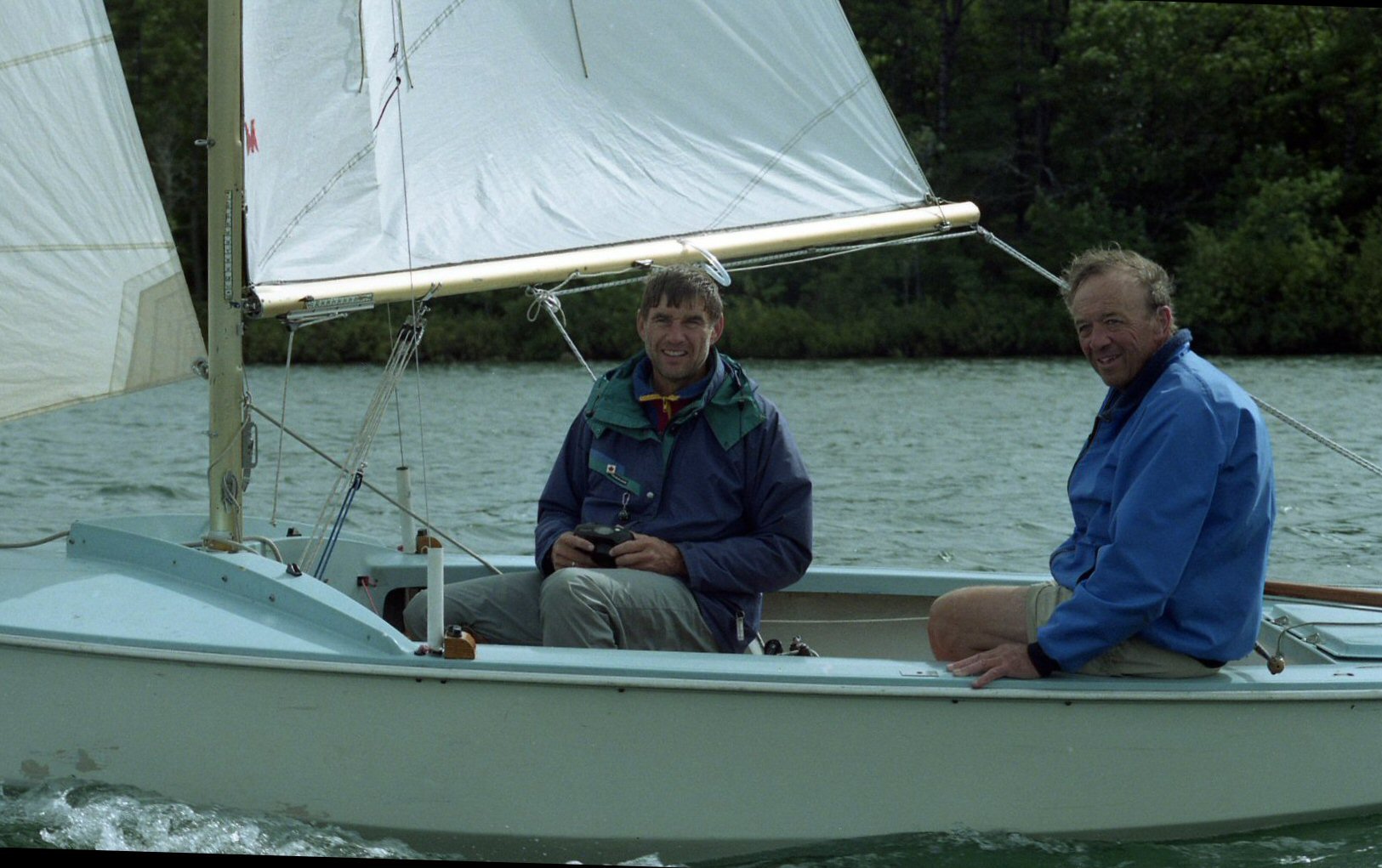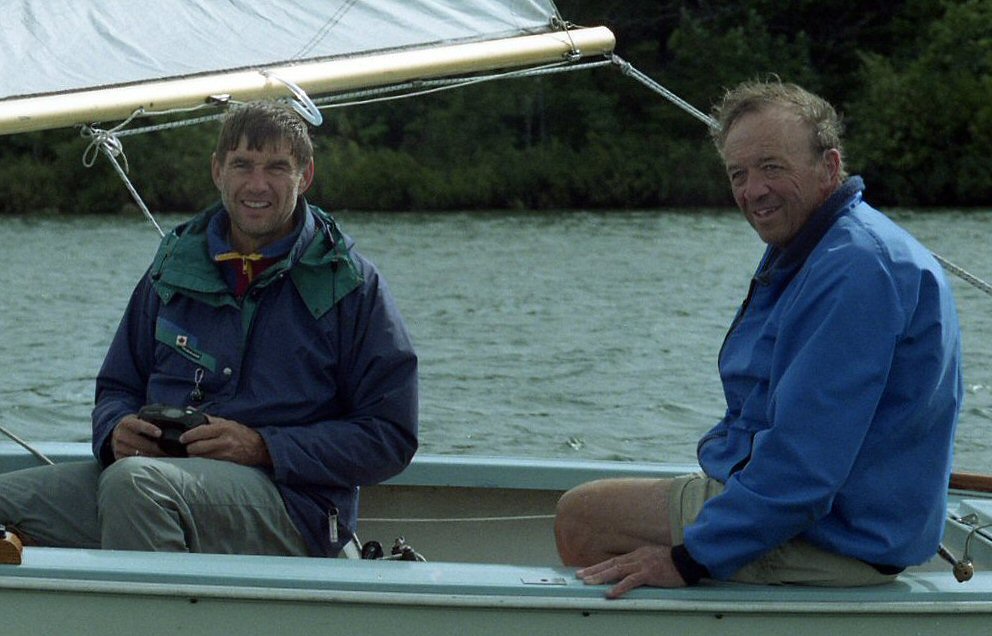 .....
But now for the bad news: Their group had decided they didn't want to leave the long sail from McGregor Bay back to Killarney til the final day. They had decided to sail to an anchorage just east of Killarney today instead of detouring to McGregor Bay - and the Burtons had already left, wanting to be sure that they reached Guelph and their kids' babysitters on time!
.....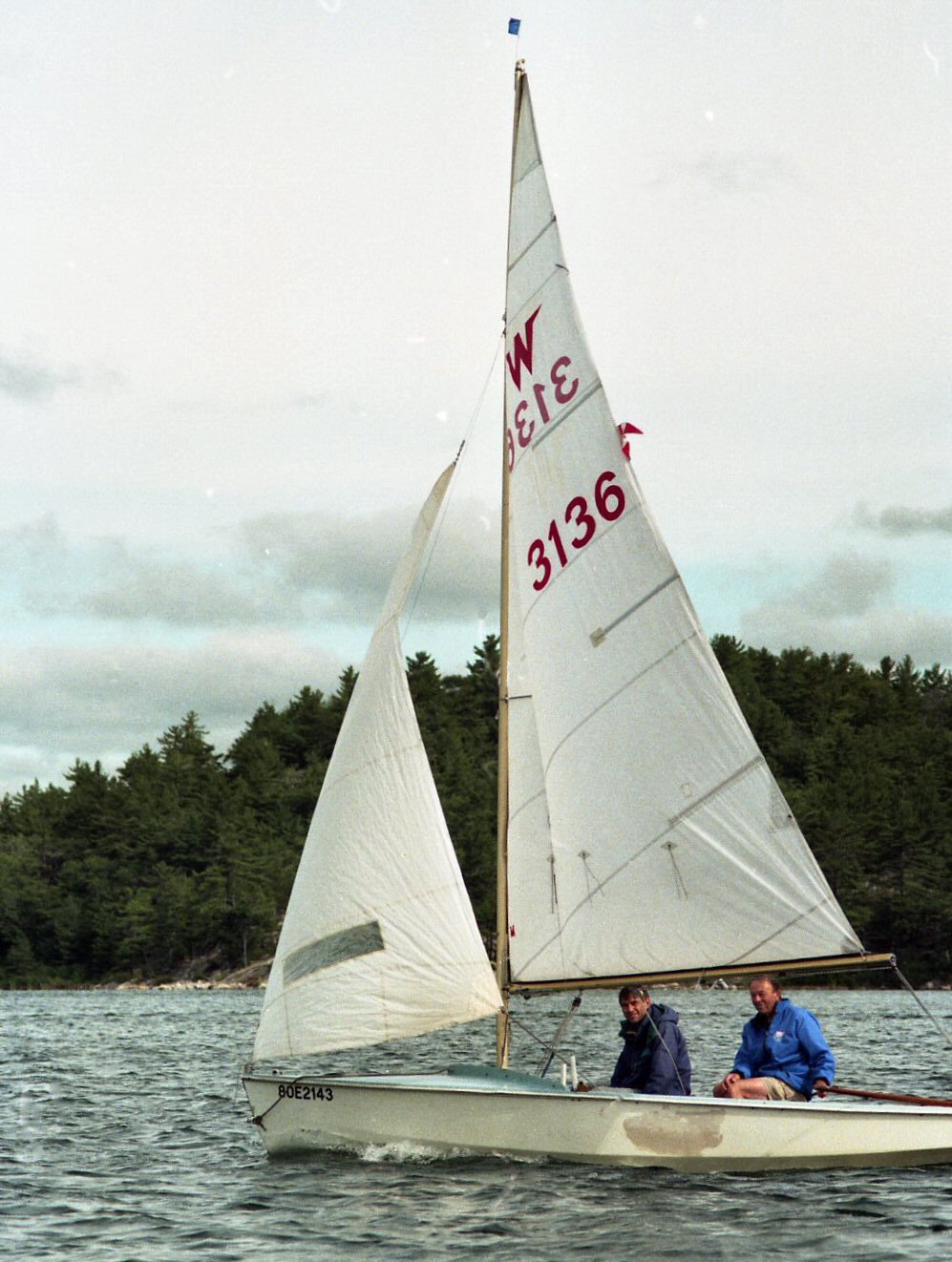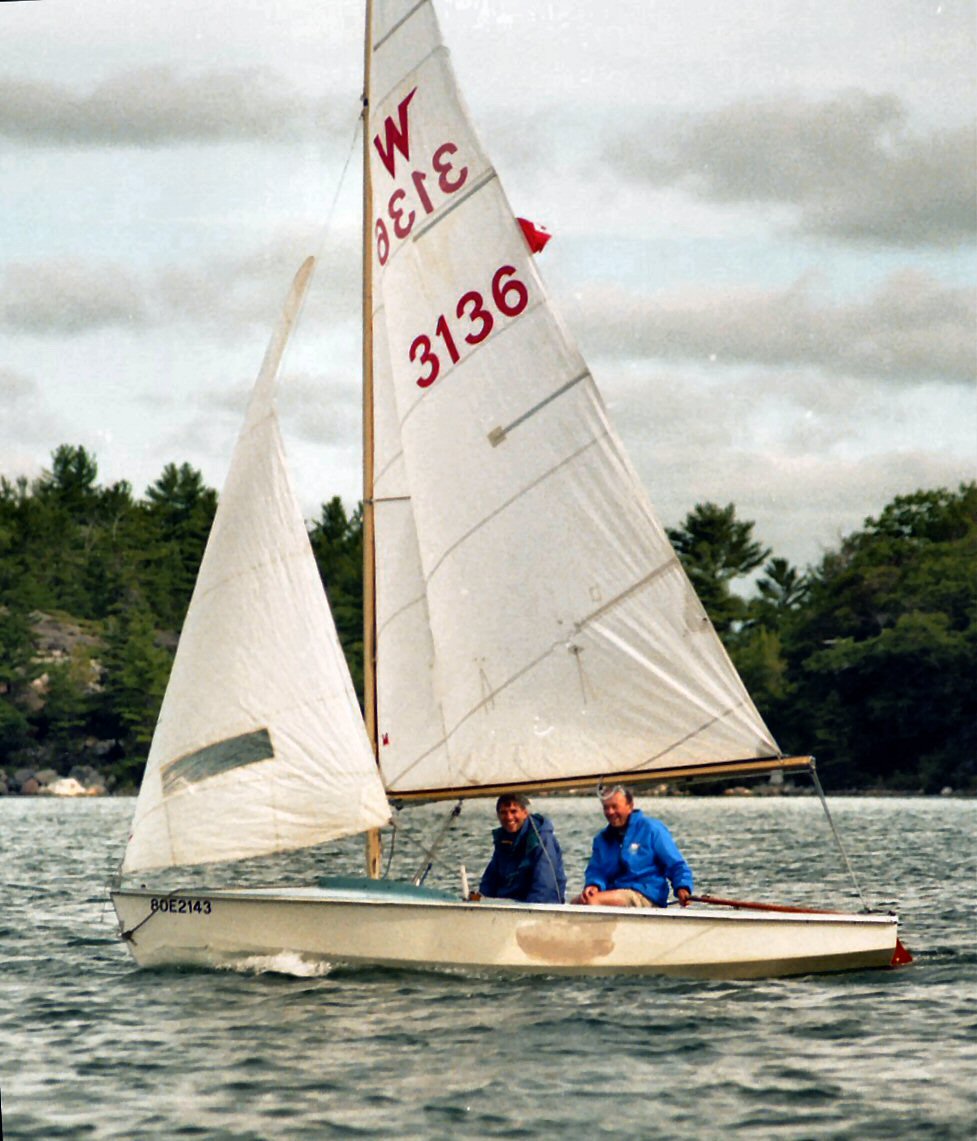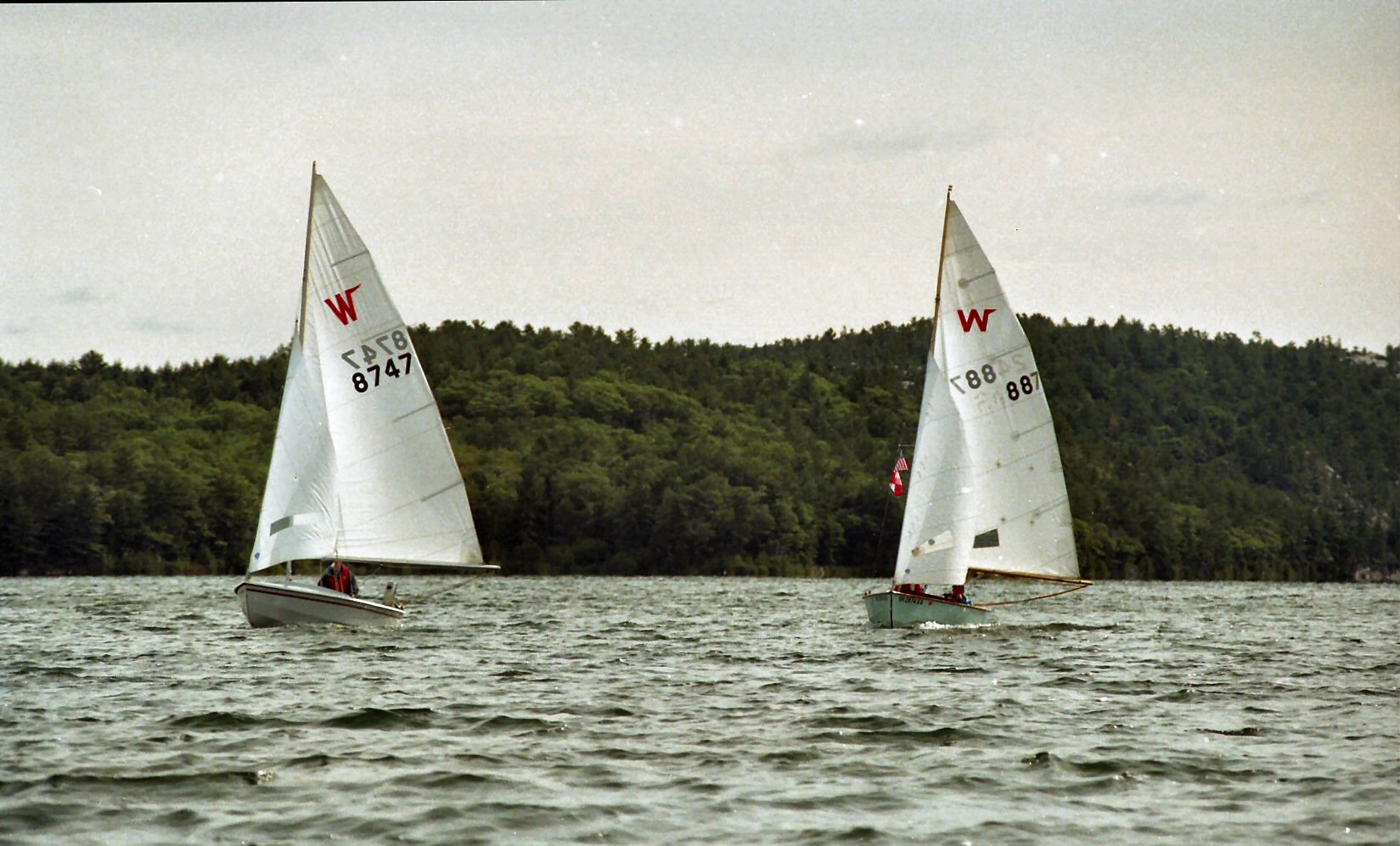 .....
We, of course, were committed and eager to go to McGregor Bay. So once more, we bid adieu to Tim and Alan (above) and waved goodbye to W8747, Glenn Fox and to Blue Mist (W887) with Dick Harrington and David Sleightholm (below).
.....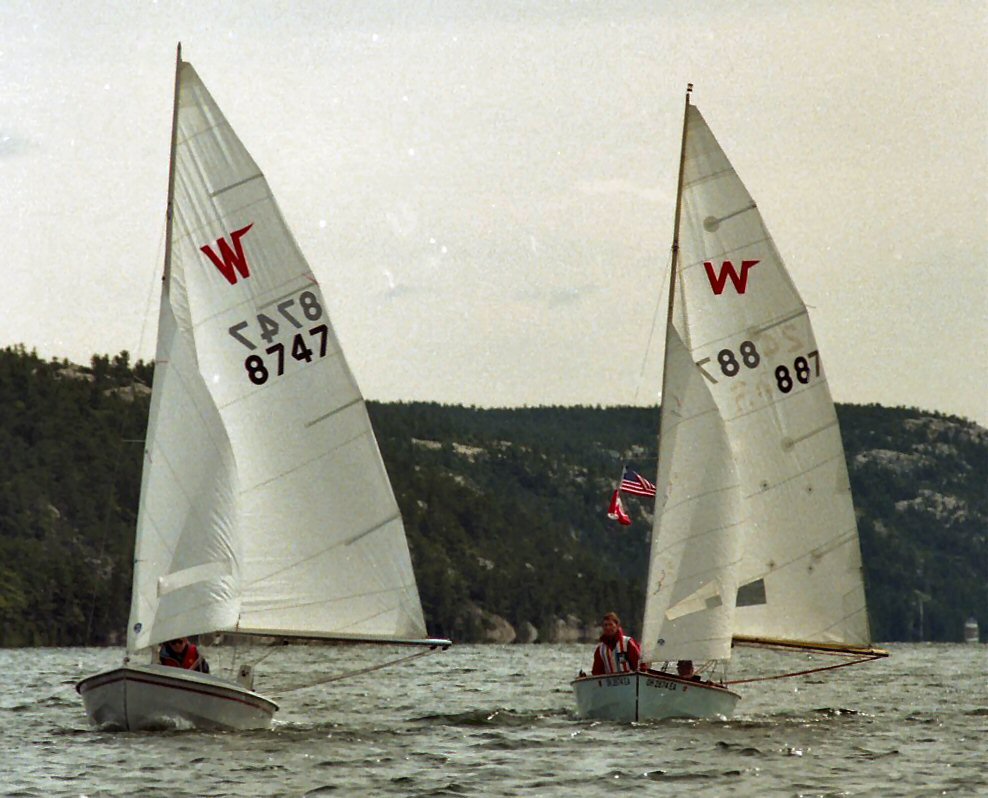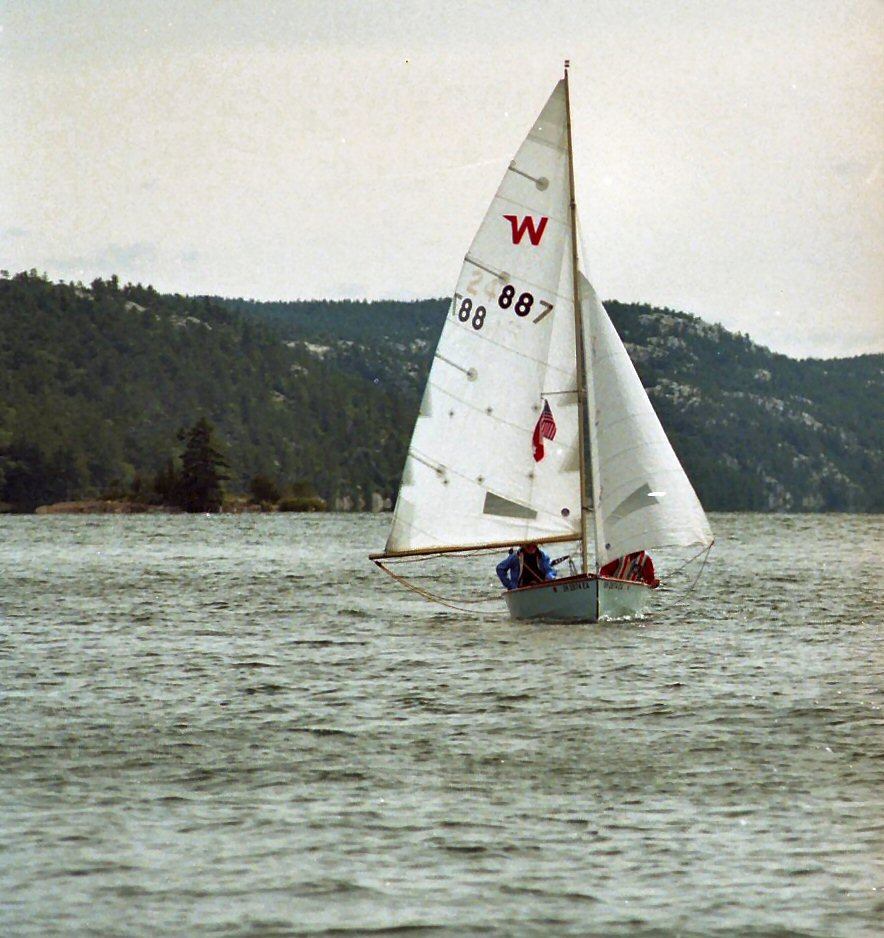 .....
Last we saw, they were headed south to round Badgeley Point on a lovely, clearing morning, while Doug and I took the high road back to McGregor Bay (see pink lines on chart below). In a 10-knot NE wind, we had to beat back to Rick's but we were quite relaxed.
.....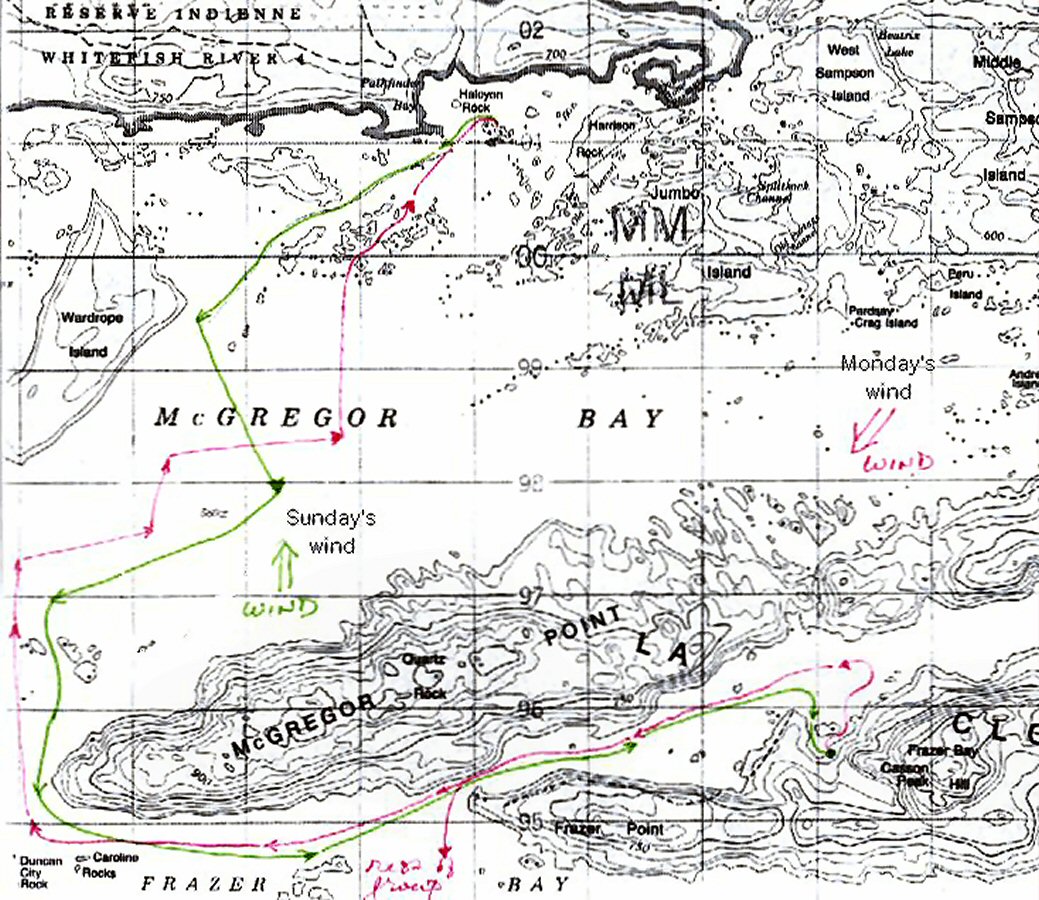 .....
This was another short hop of 10 miles for us and we were feeling so frisky that we decided to pick our way in through the shoals SW of Rick's island. Doug chose this time to report what the man in the rubber duck had said when told we had been racing in McGregor Bay:

"Ah yes! McGregor Bay. FBR."

Puzzled, Doug had asked for further enlightenment.

"FBR?!! Fucking BIG Rocks, of course!"
.....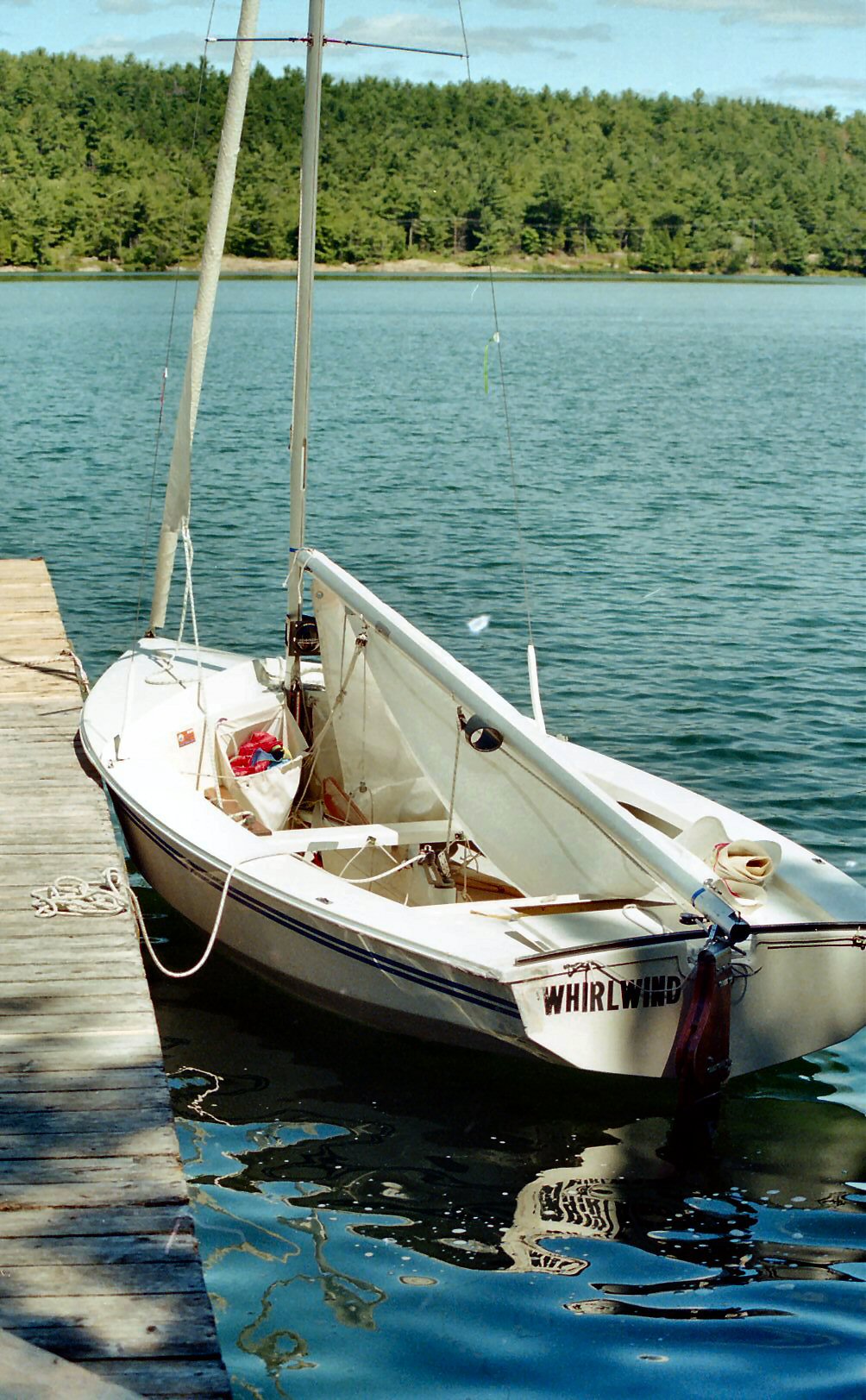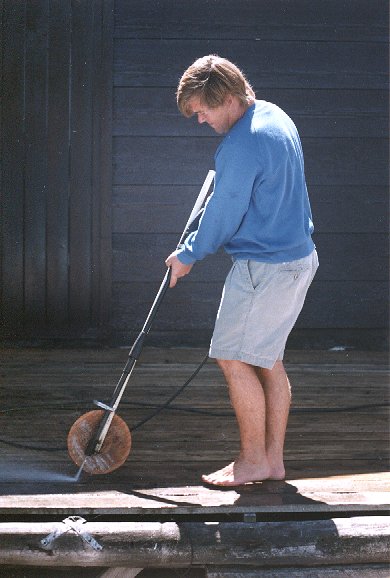 .....
As we ghosted up to the dock around noon, there was Rick - power-washing his little heart out (above). The stick and the wheel are Rick's own invention, making it much easier to systematically use the machine. And its effect is unbelievable: In about as much time as Zorro used to take on TV to make the mark of Zorro (Z), Rick made the Wayfarer symbol you can see below. It really does make the wood look brand new!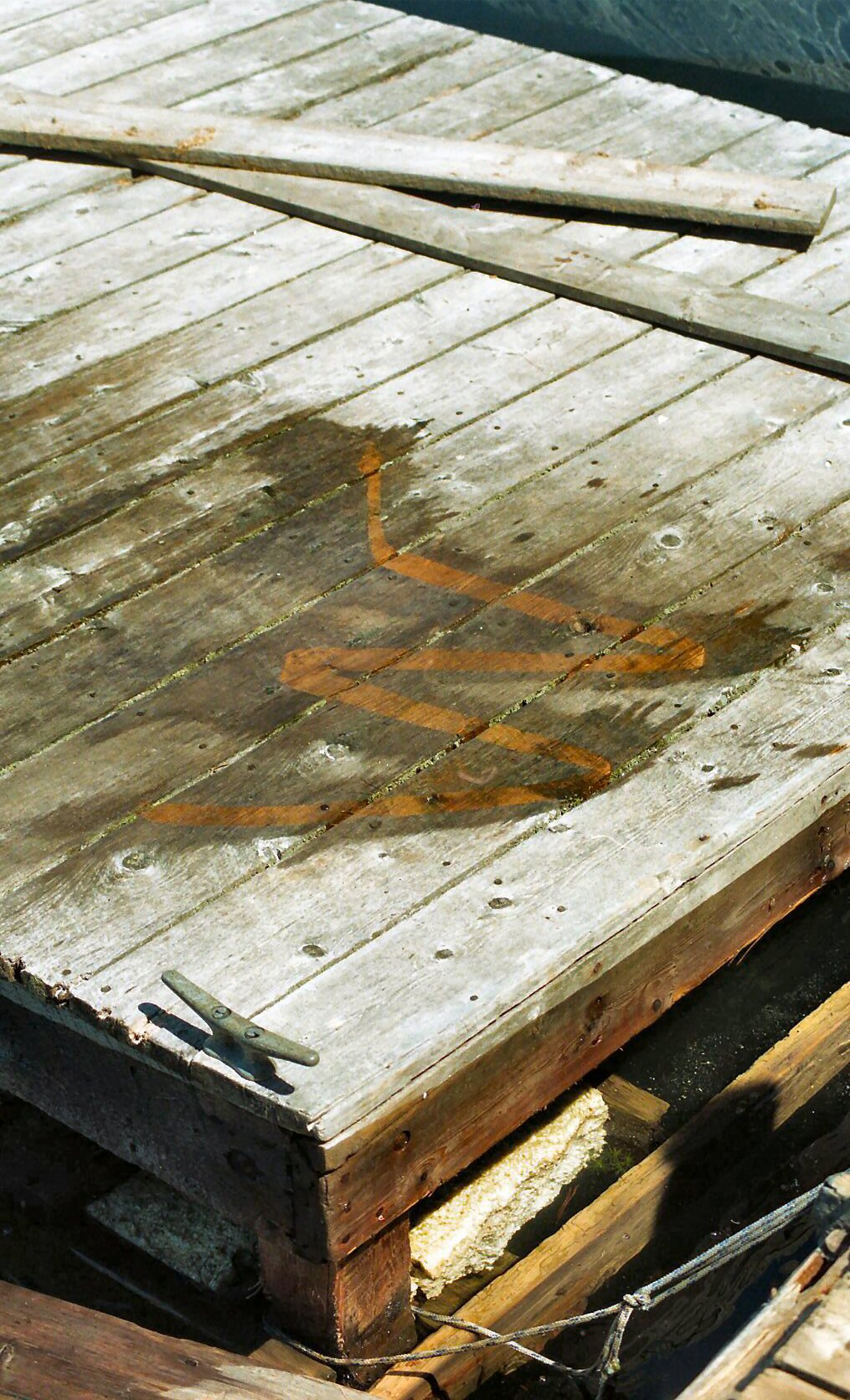 .....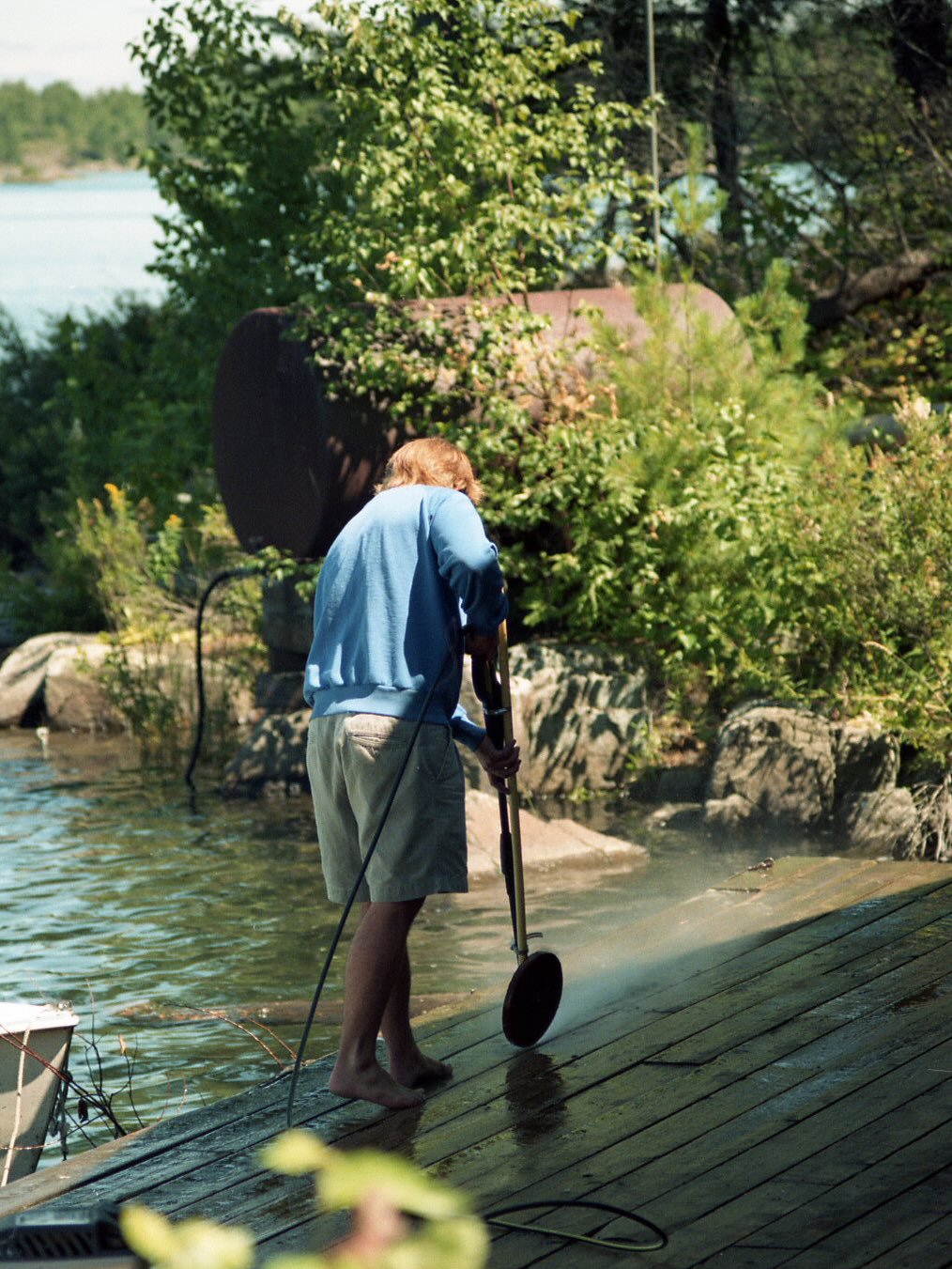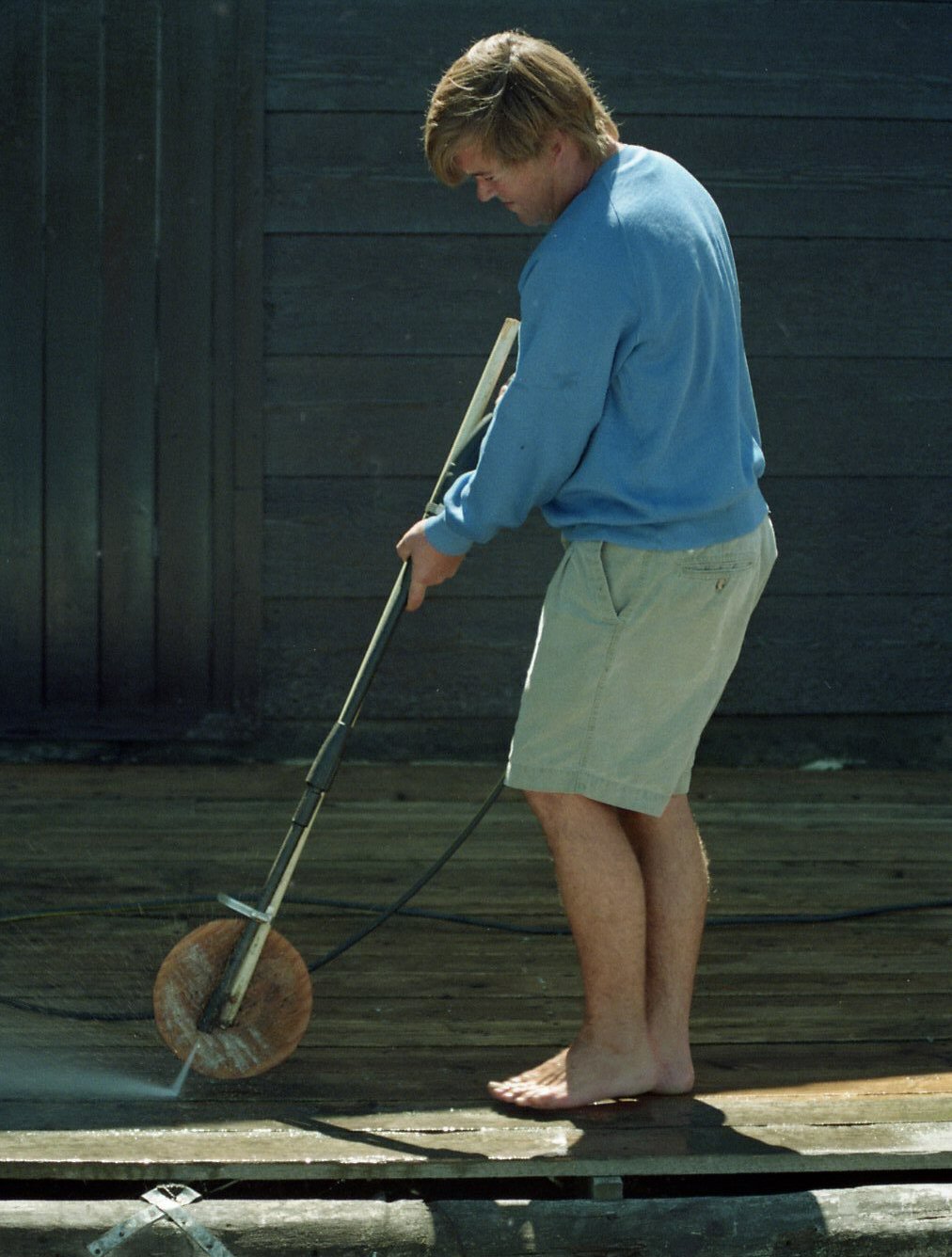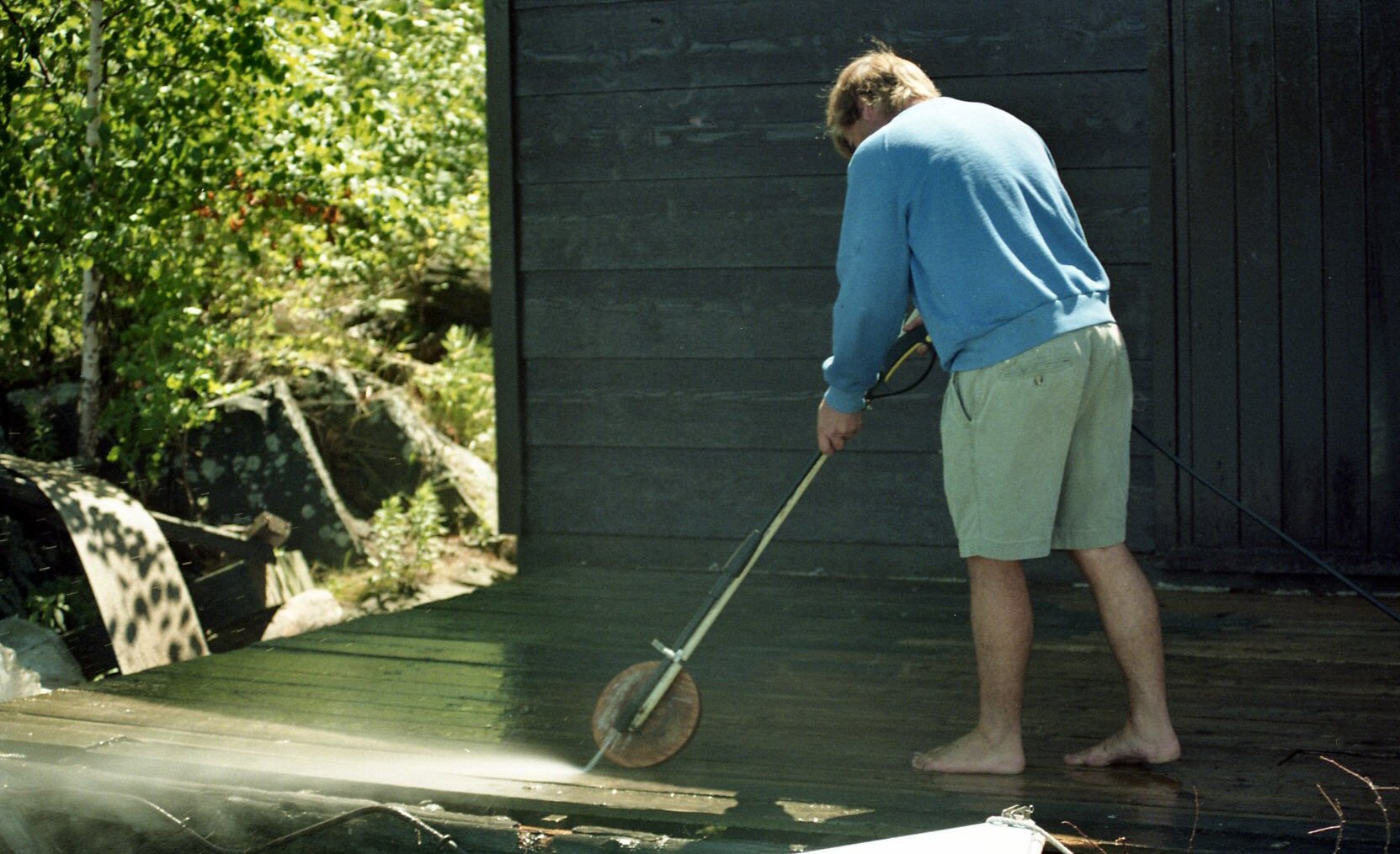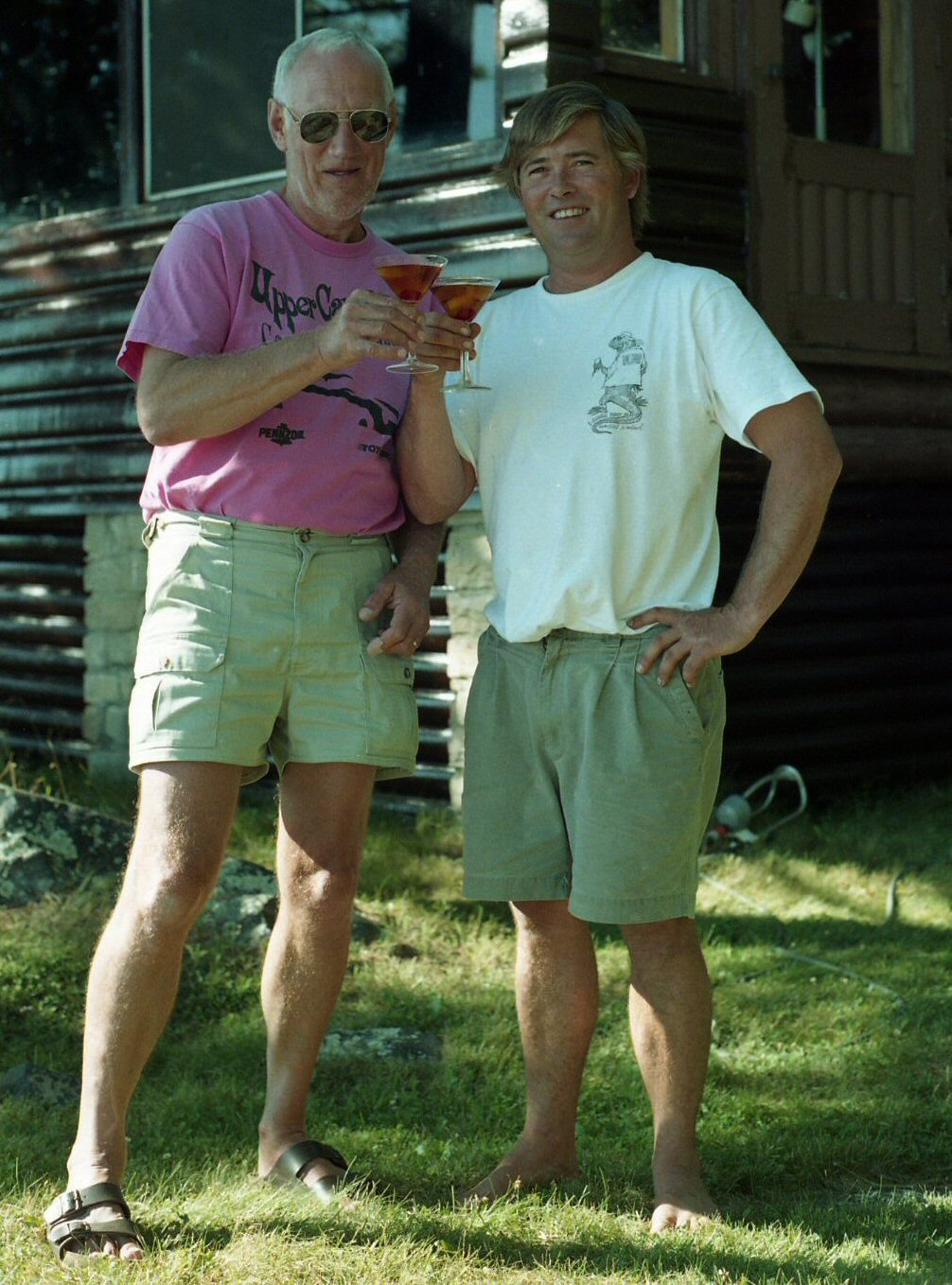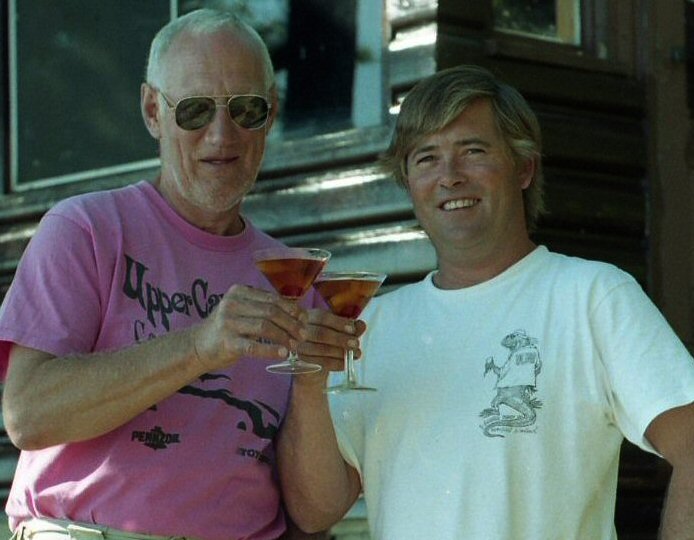 ....

No other commitments, so I was determined to finally make some inroads on my postcards this afternoon. And I did get a few done before the lure of the windless, warm sunny deck overpowered me and my good intentions were vanquished. Besides, I could always find another time for postcards but our idyllic time at Rick's was fast running out. Do you suppose Chelsea is sitting there writing away (below) just to remind me to do my cards? The last chance of that went out the window when Rick (above) offered us those fancy little glasses of Manhattans in instant response to my tale of meeting and vanquishing a few Manhattans during my first Wayfarer experience, a 1963 North Americans party chez Croce & Lofthouse. .....
.....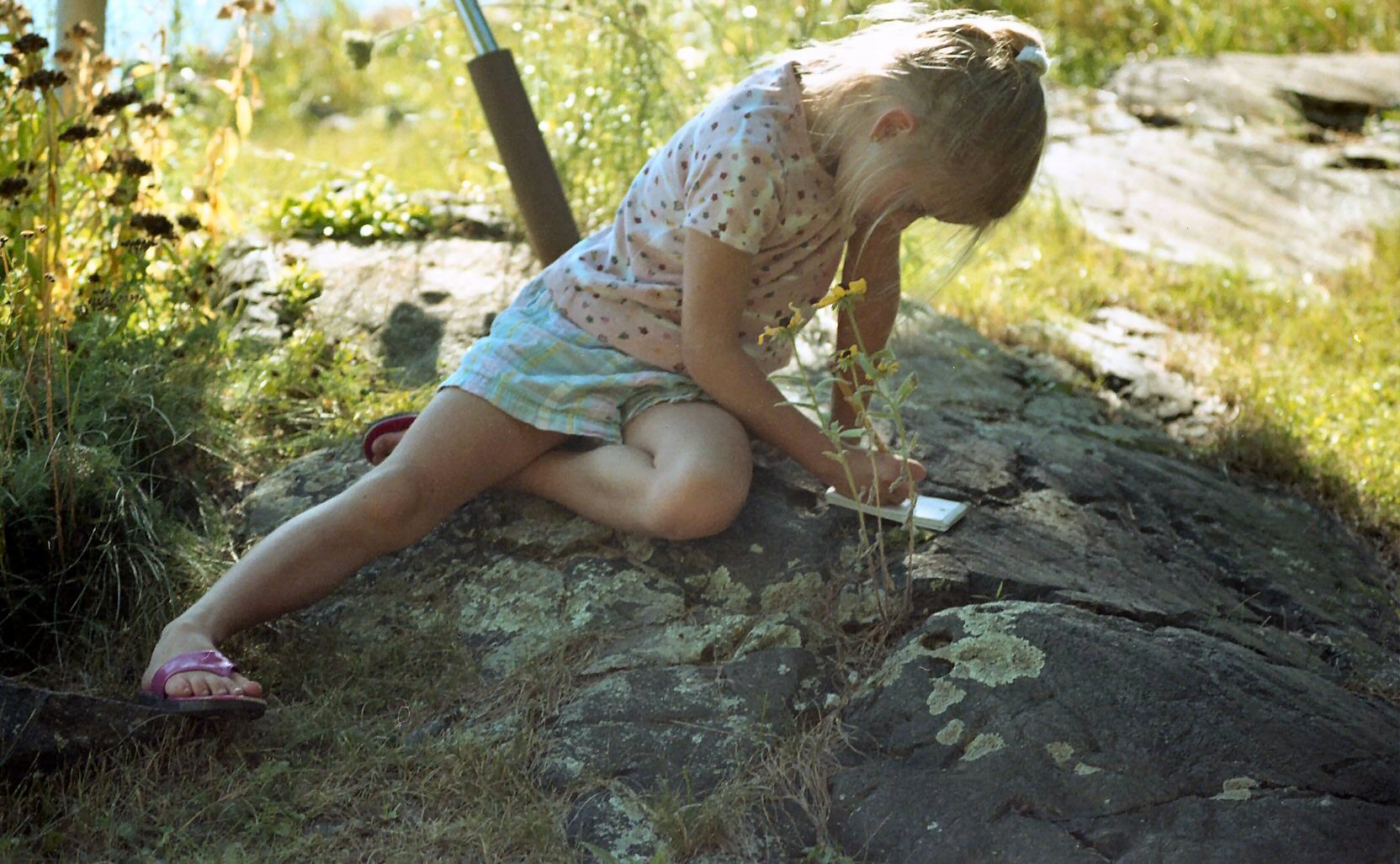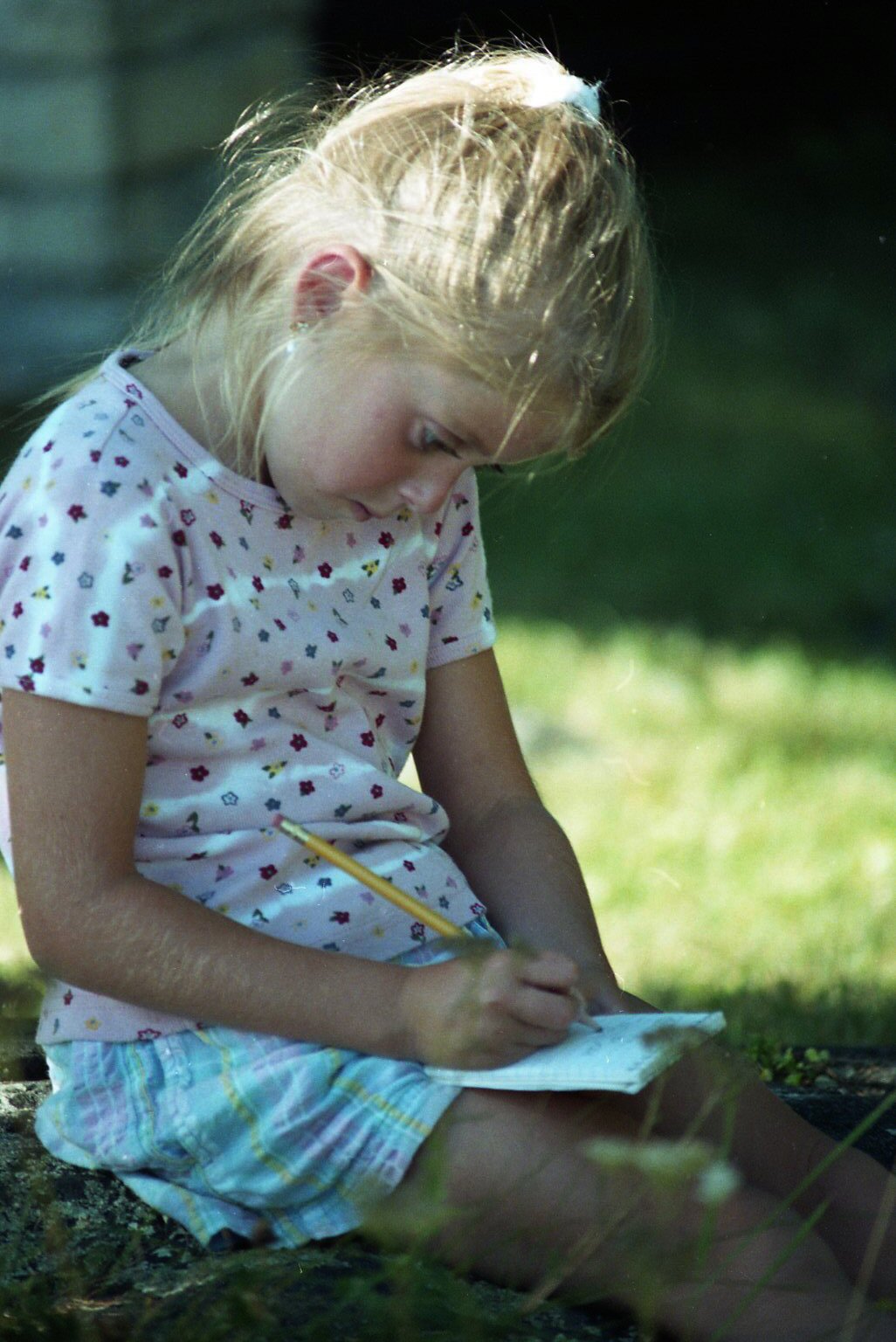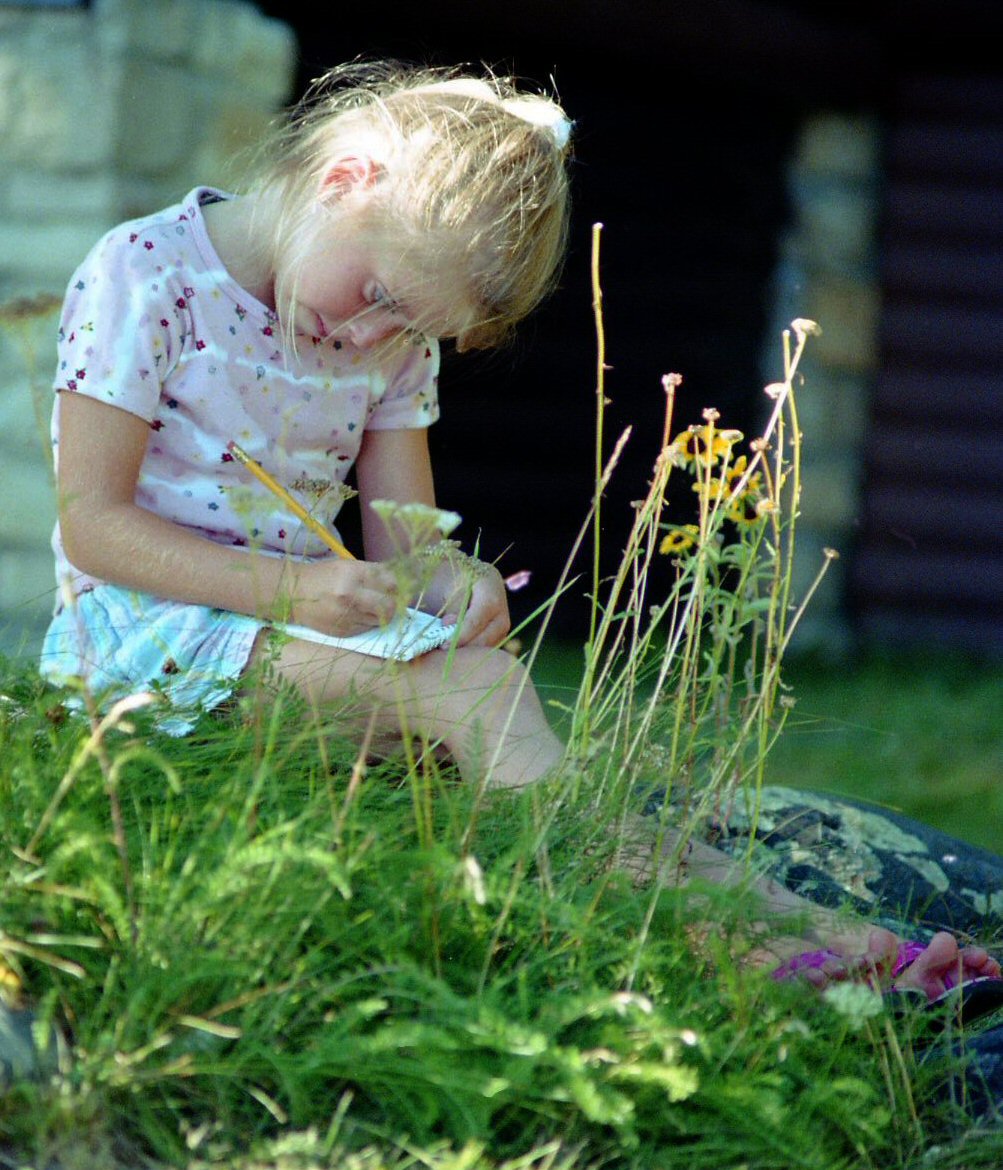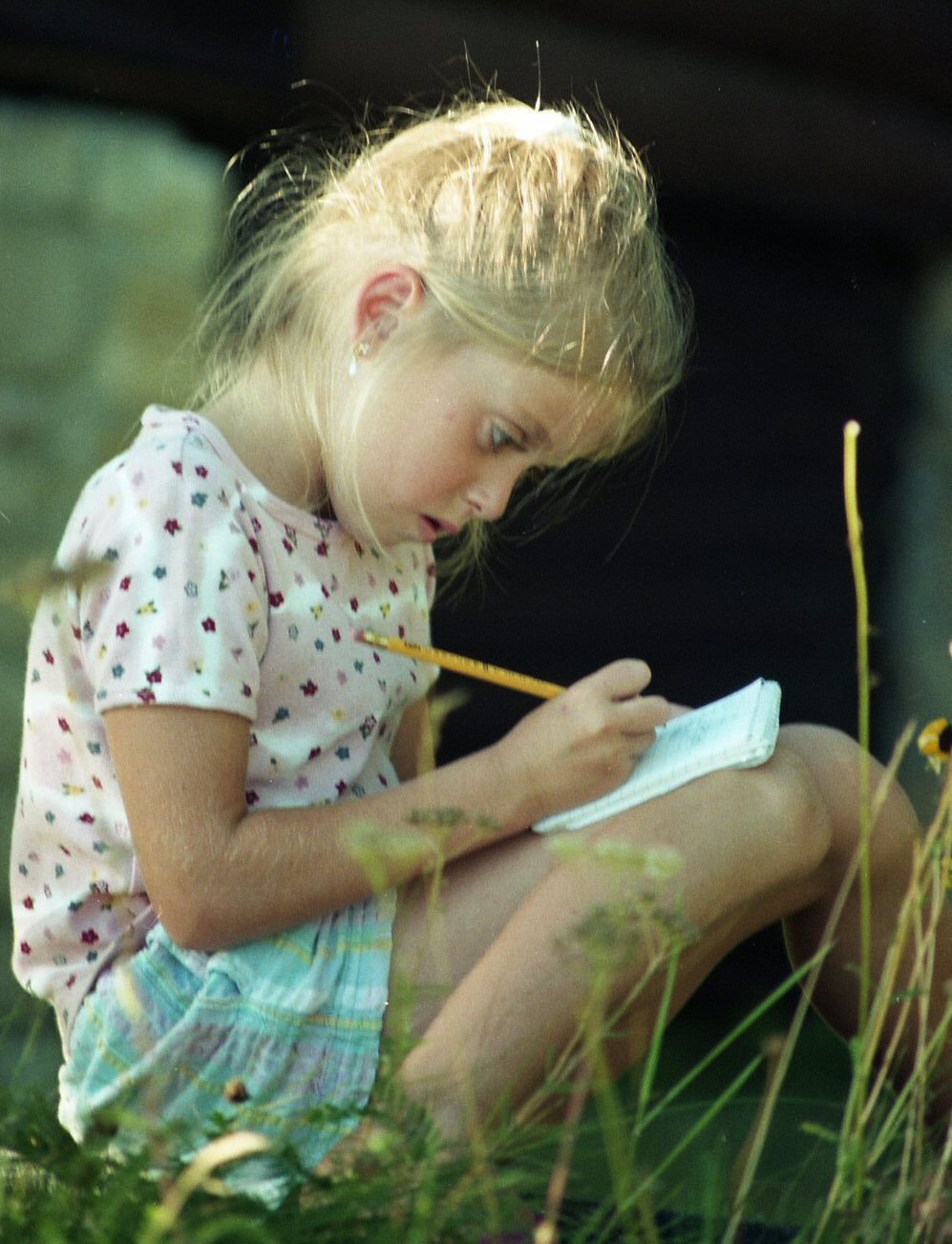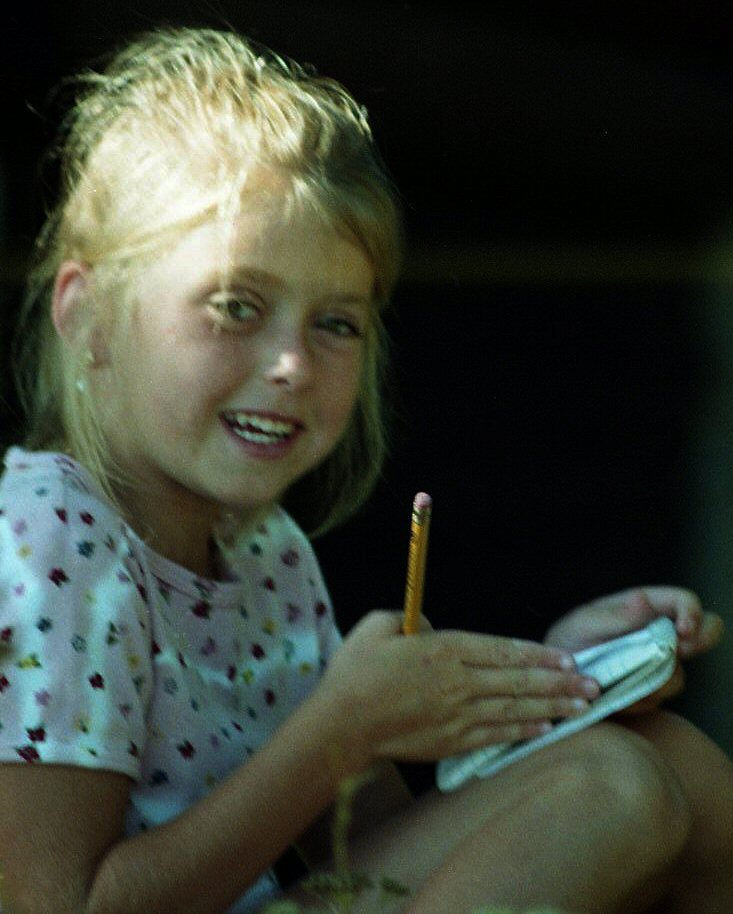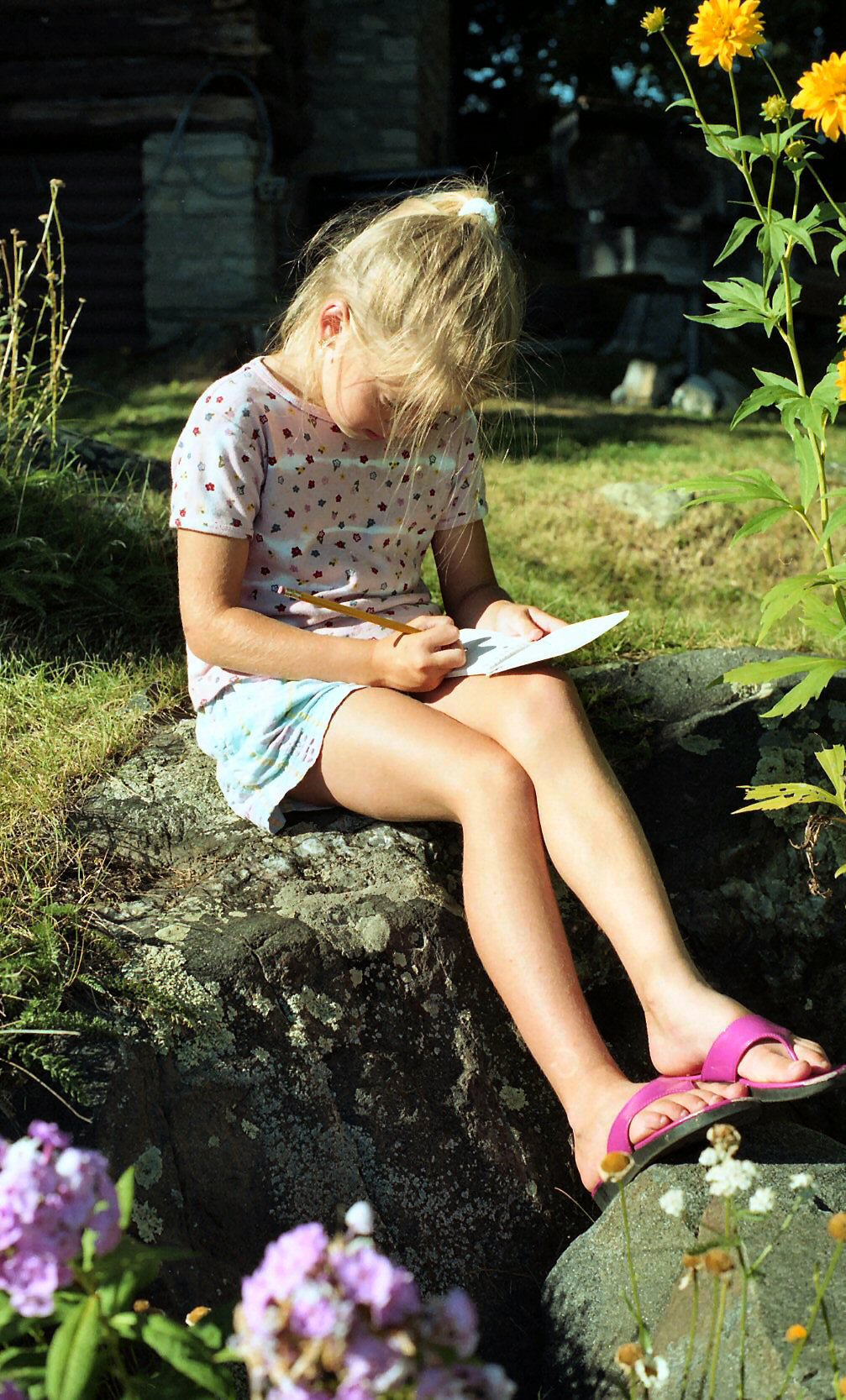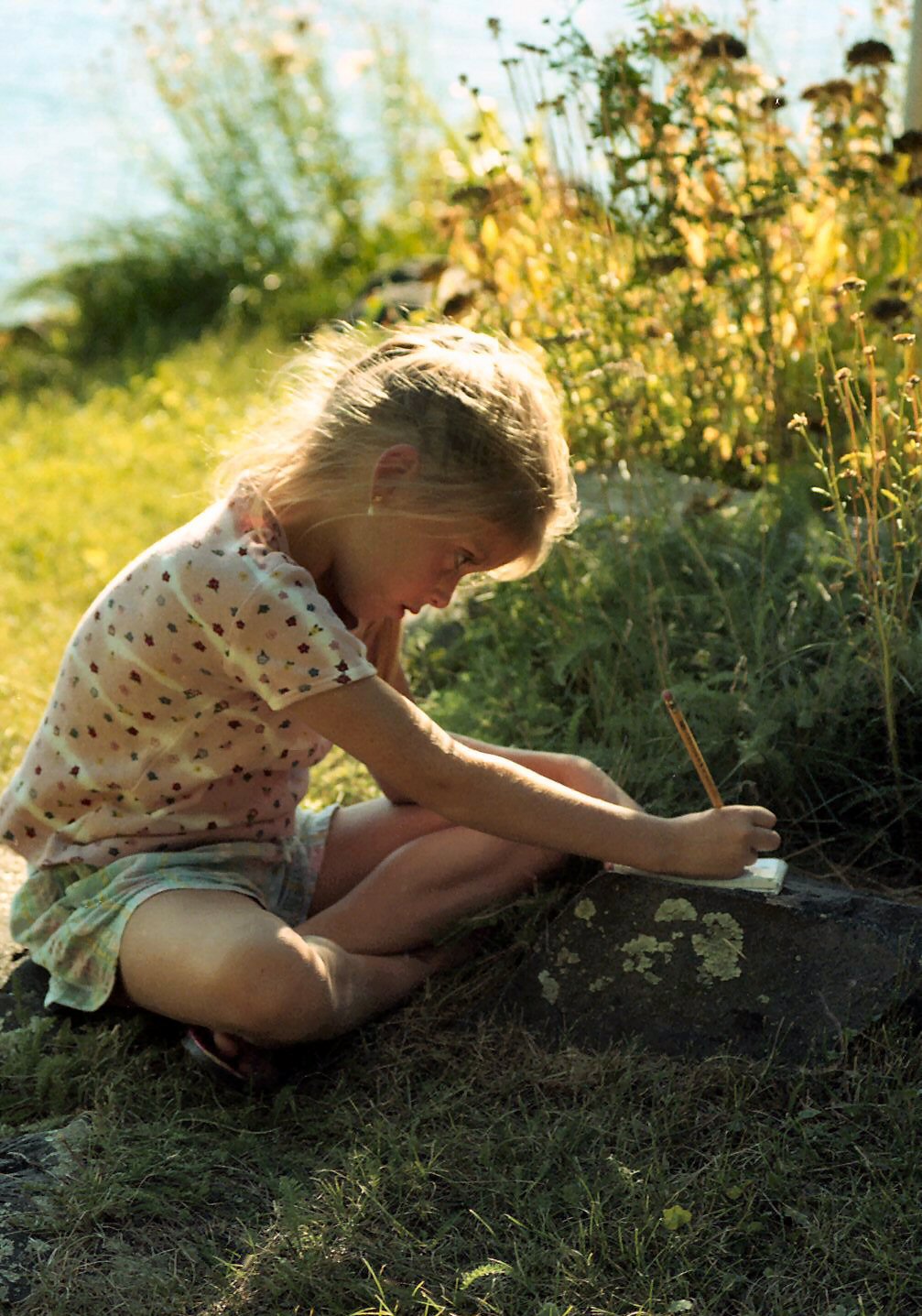 .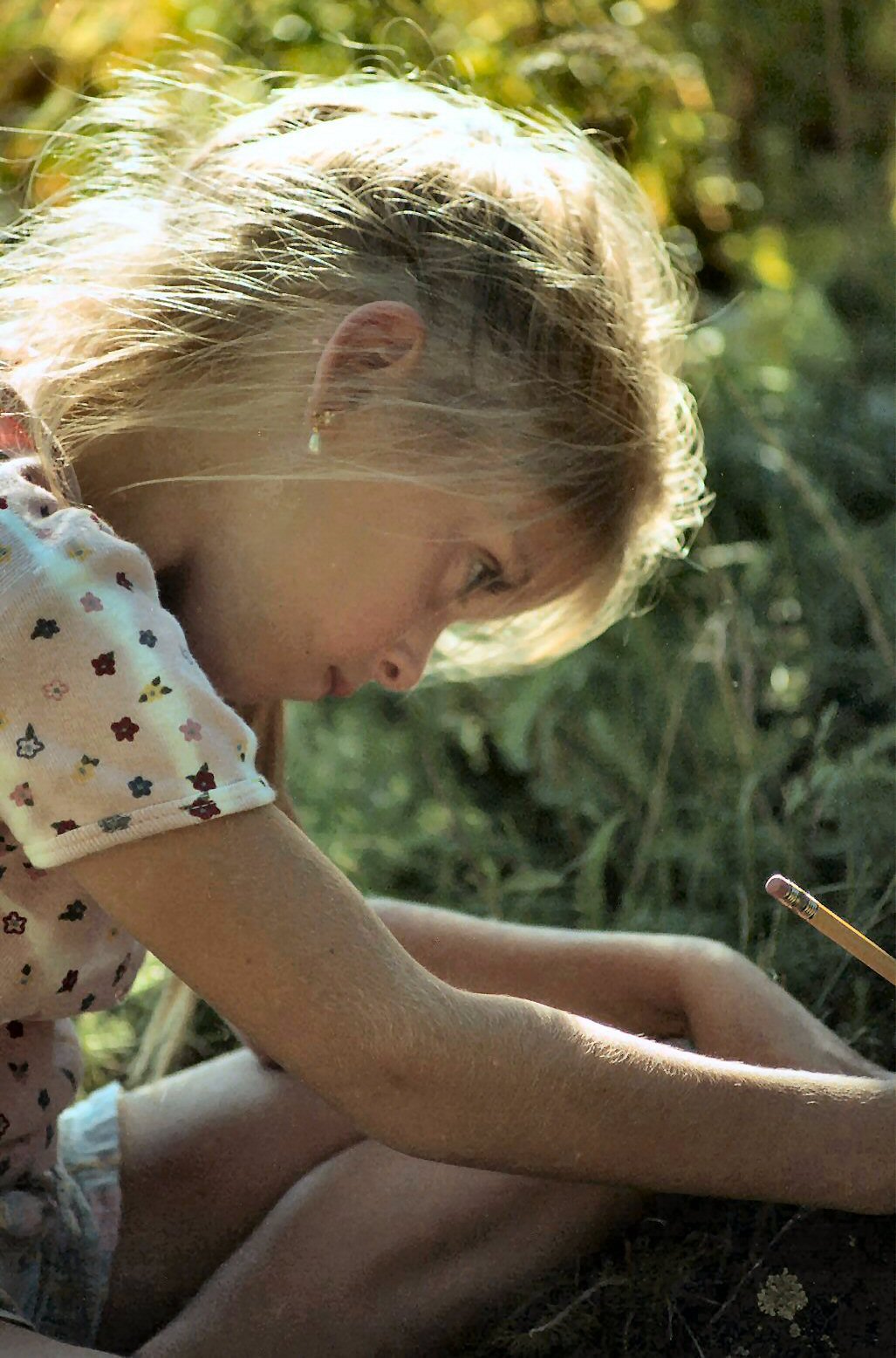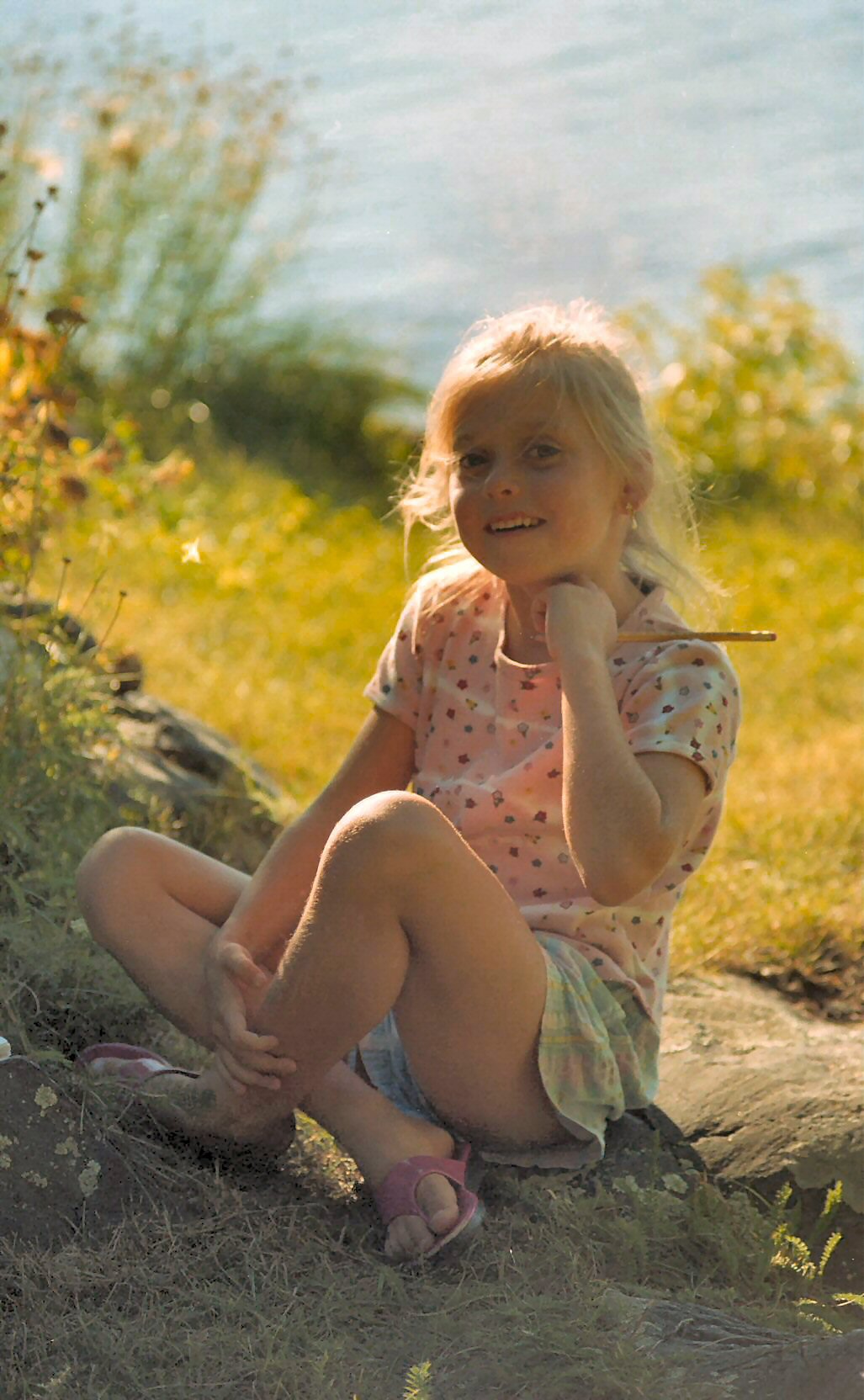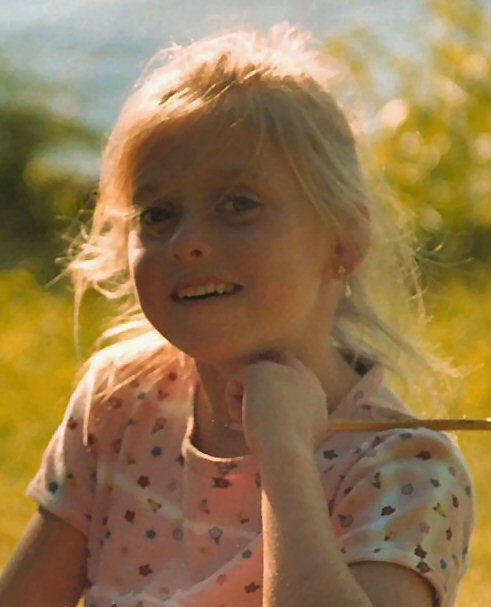 I had decided not to drink today but hey, Manhattans brought back great memories of my first introduction to Wayfarers: As part of the 1963 W North Americans Race Committee, I had been invited to a big party at Henry Croce and Ken Lofthouse's Scarborough home. What a lovely group these Wayfarers were! I decided then and there to get a Wayfarer! Which I did - the very next spring: W116 Snoopy! Anyway, at the party, they served Manhattans, and I hadn't had any since.
.....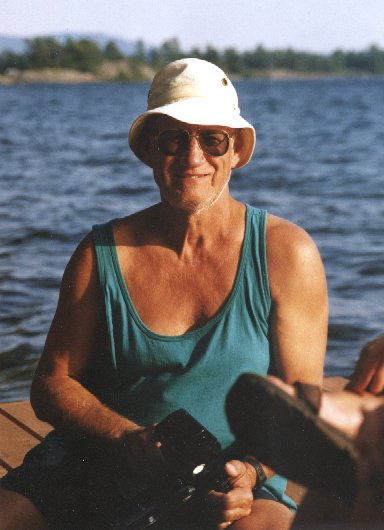 .....
Our sincere thanks to Gina Cantwell who sent me a bunch of lovely photos including one of Uncle Al (above) with his ever-present camera, and of the guys sipping Manhattans on the deck (below), plus two nice shots of our departure from the Cantwells' the following day.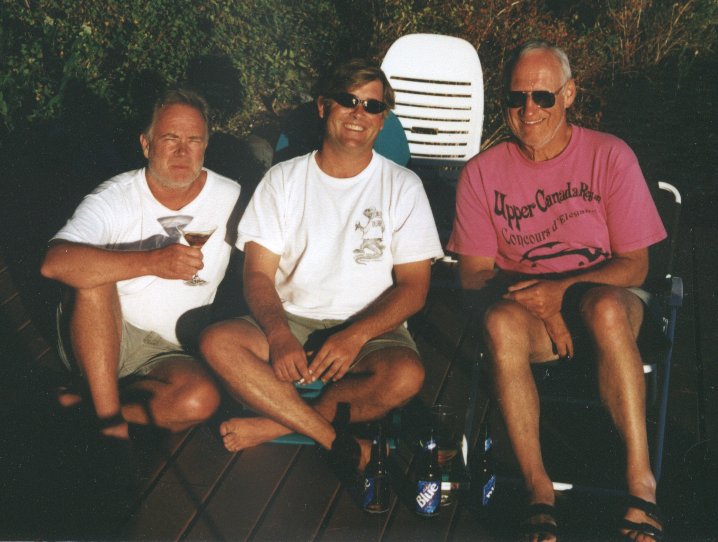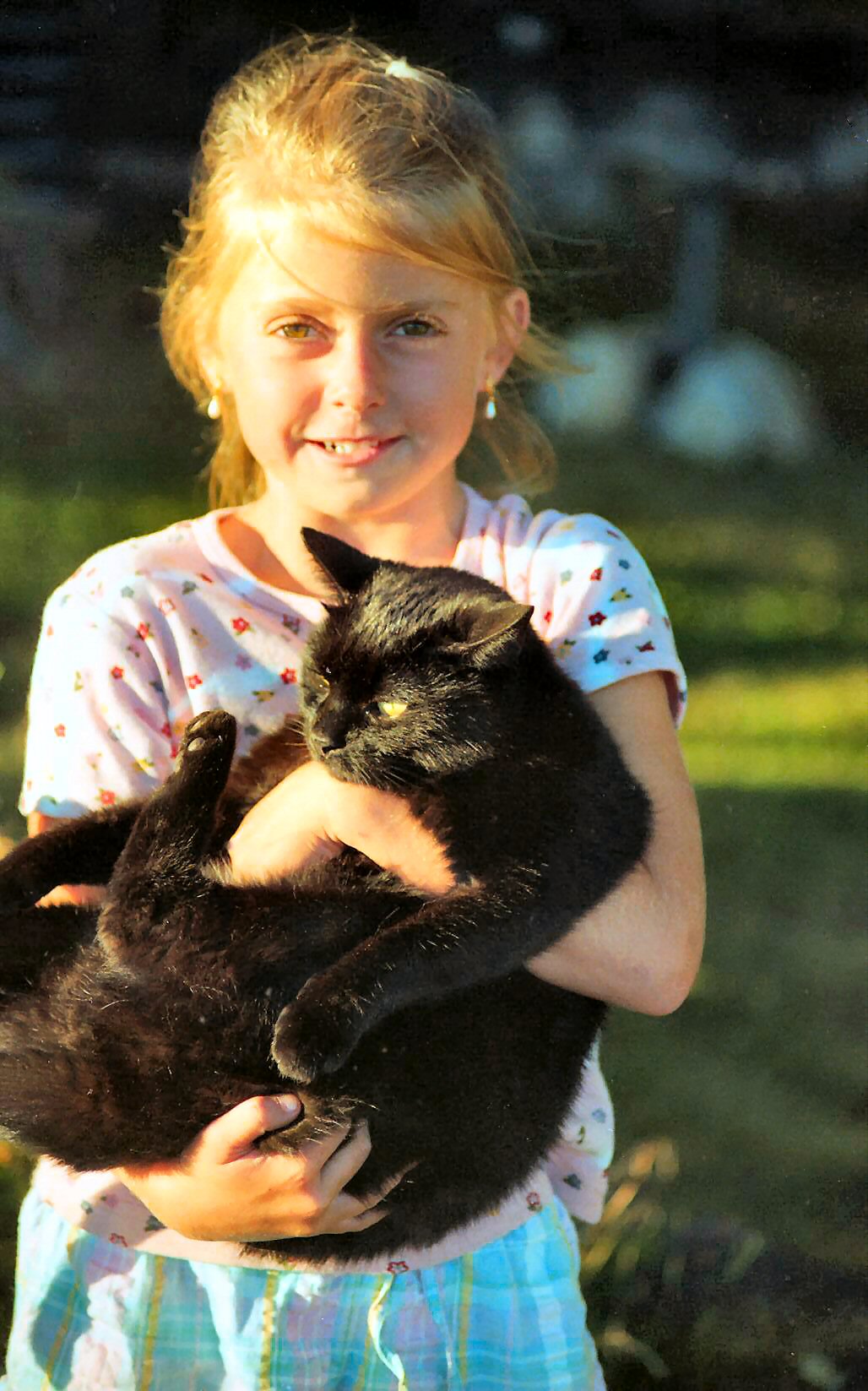 ..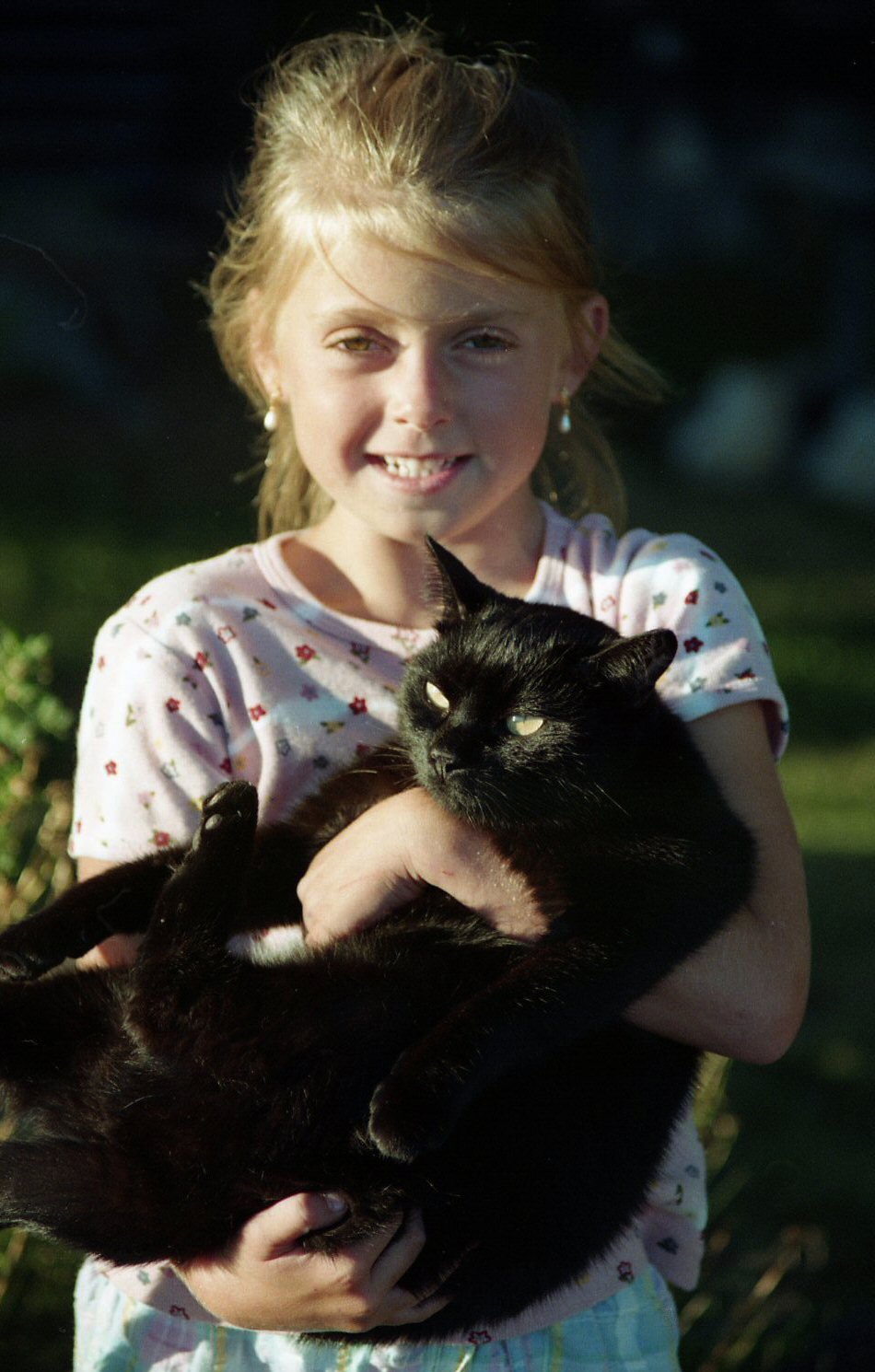 .....
Next, we were treated to a yummy lasagna supper, after which the guests began to arrive for the McGregor Bay nostalgia slide show. First to arrive was Cleo the cat (above), then the McGregor Bay sailors who had a great time seeing themselves and their friends as they had been12 years before. The enthusiastic crowd had fun (below), trying identify the various faces and shapes. And, of course, as always, there was a party afterwards.
.....

.....
.....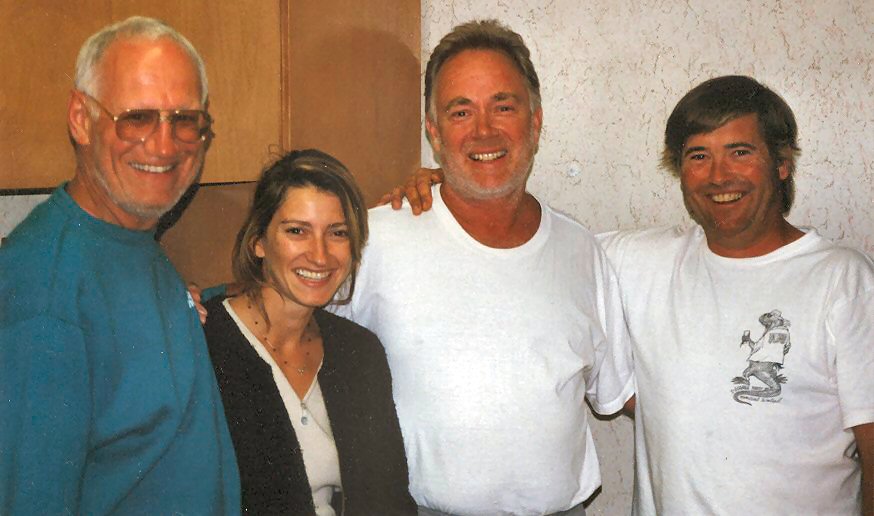 .....
Happiness is: a visit to McGregor Bay (above) - or, in the case of Chelsea (below), getting to stay up past your bed time.
....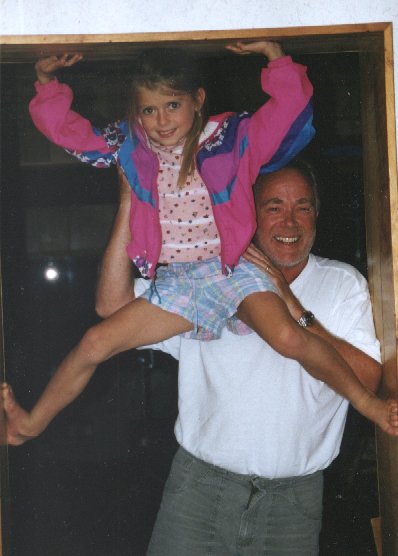 ....
What a wonderful time we had chez Cantwell!! Mille fois merci!!!! Eventually, even Chelsea was ready for bed, and only Rick, Doug and I were left awake. We got a midnight tour of the luxury rental cabin since Doug wants to bring his family up next year - a lovely, truly luxurious cabin with everything from a VCR to a fireplace.

Wandering back to our cabin, we said good-night to our W star in the sky. At 0130, Al remembered the next day's long sail and turned in, leaving Rick and Doug to their booze, butts and sardines.