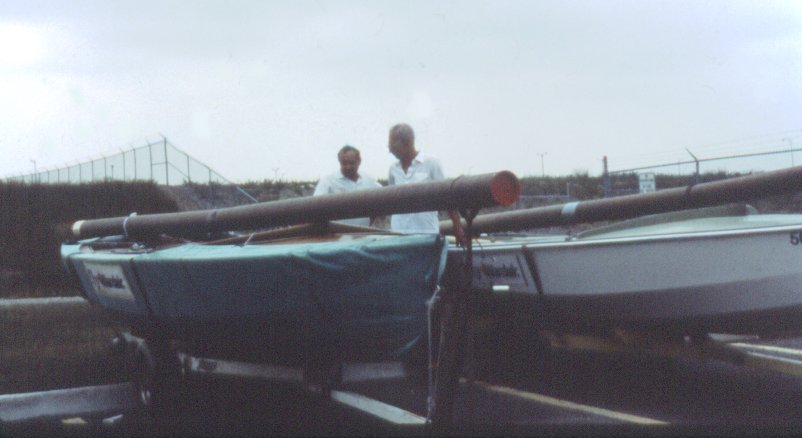 Russ Burrell (left) and Al Schönborn take a last look at their "babies" at Toronto's Pearson International Airport...
...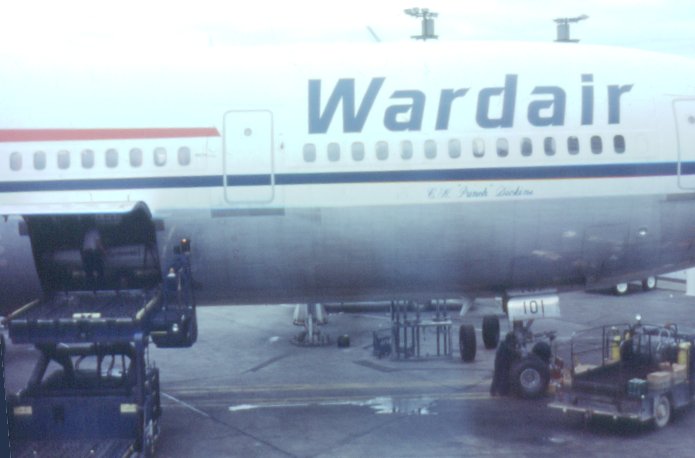 ... before they are shipped off to London Gatwick courtesy Wardair's Max Ward who is a long-time friend of George Blanchard's. The boats were shipped trailers and all, and we only had to pay a nominal fee for having the professionals store them in the plane.


...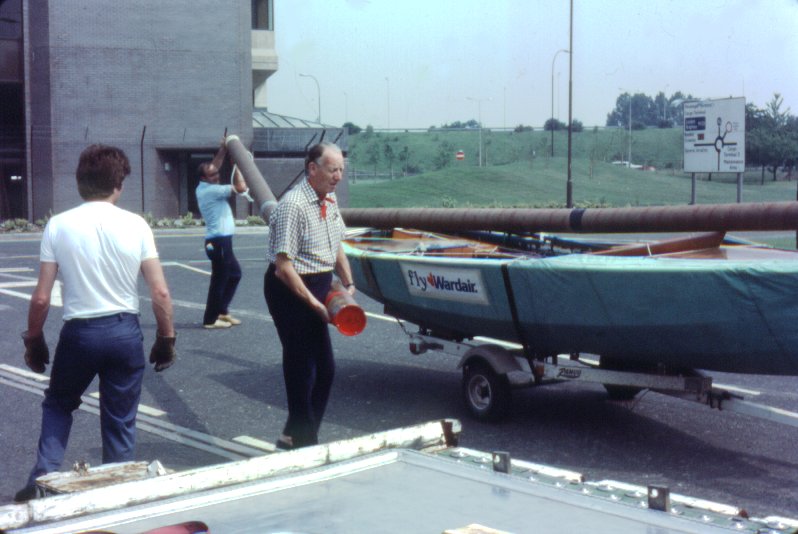 Arrival at Gatwick: UKWA Vice-Chairman and WIC rep, Peter Lord, was on hand to greet and help us.
...
SHADES is "escorted" out of Gatwick.
...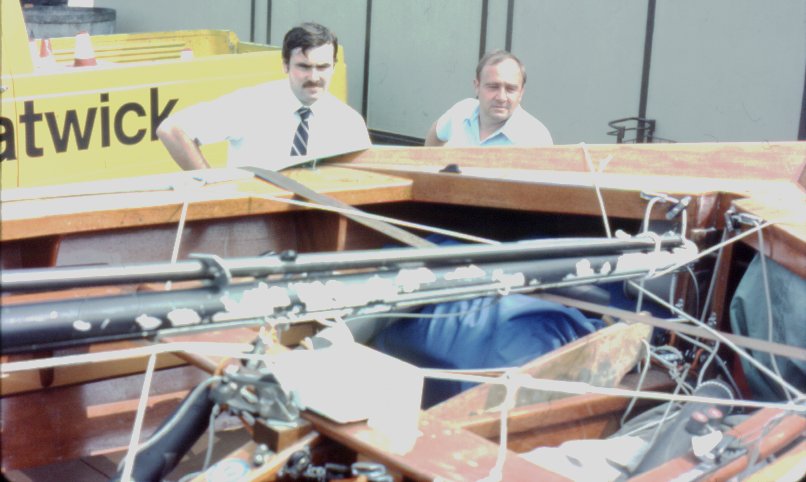 The Wardair man in London and Russ Burrell (right) admire Uncle Al's organized mess. Looks about the same in 2001!!
...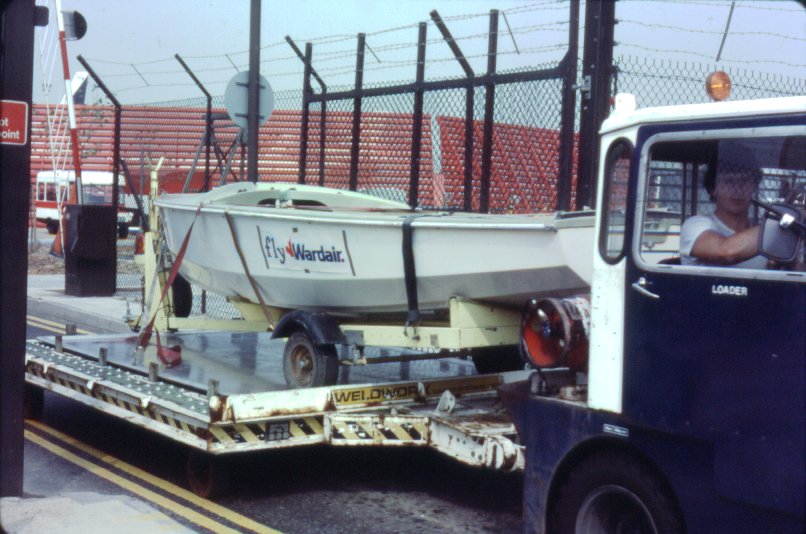 Russ' Wayfarer exits Gatwick.
...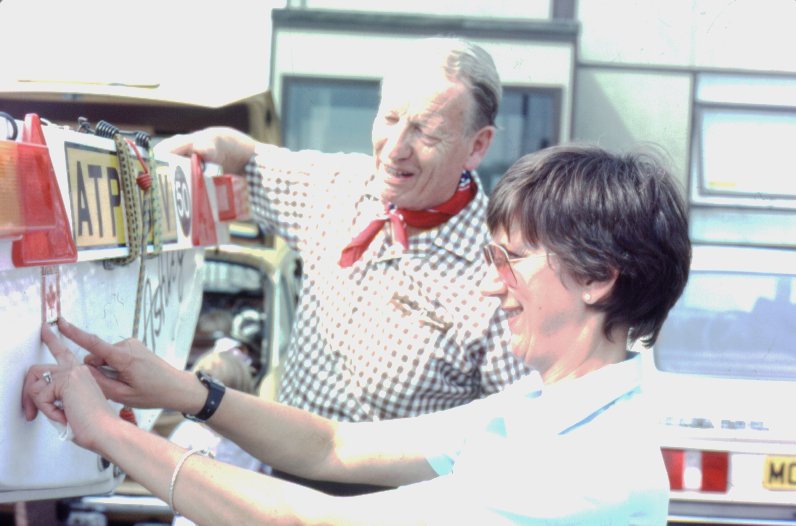 Jenny Burrell - a proud Canadian as Peter Lord checks the borrowed trailer lights board.
...

On the (wrong side of the) road to Hayling. Picture taken through the front windshield of Phil Warner's car. Phil was car #2 in the convoy and towing SHADES. I had some lovely slides of Phil's young daughters at Hayling but these are misplaced at the moment.