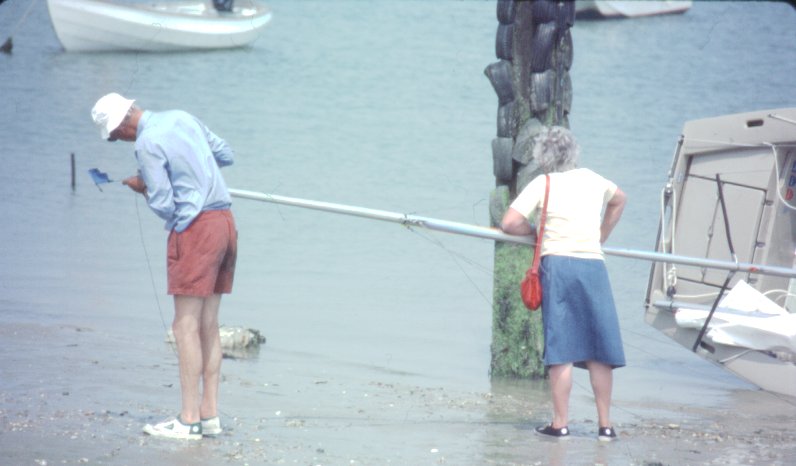 Still helping out the "kiddies". Mom and dad,
Gwen and Alan Wilson, do a bit of last-minute fixing for...
...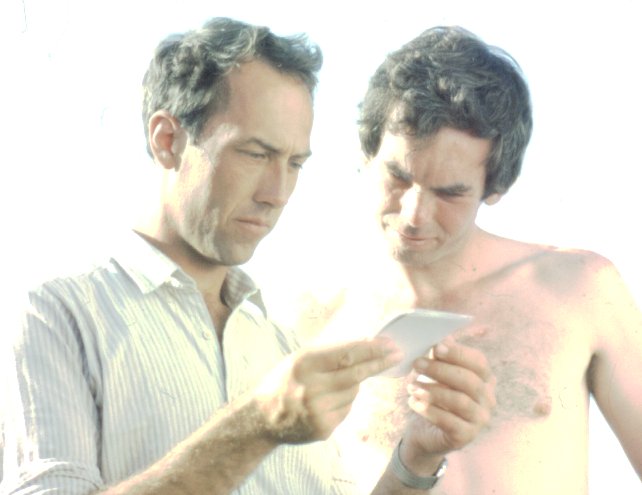 ... their sons, Andrew and Martin who scored four 2nds in sailing Prime Time
to a runner-up position in this Worlds.
...
Folk Night at Hayling


...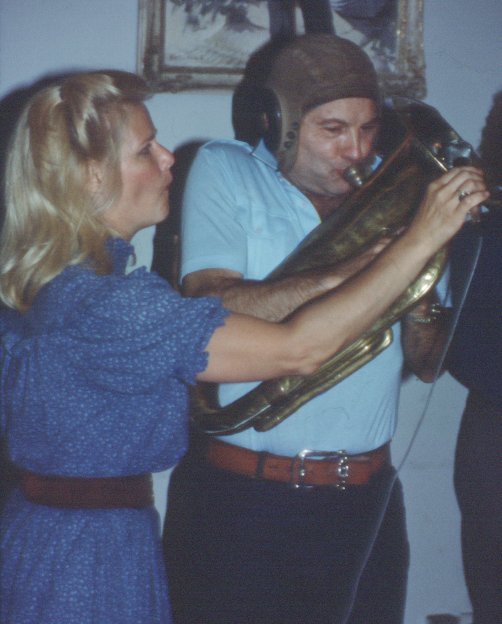 SH107: The lead singer teaches the tuba to ??, our sponsor from Henri-Lloyd
...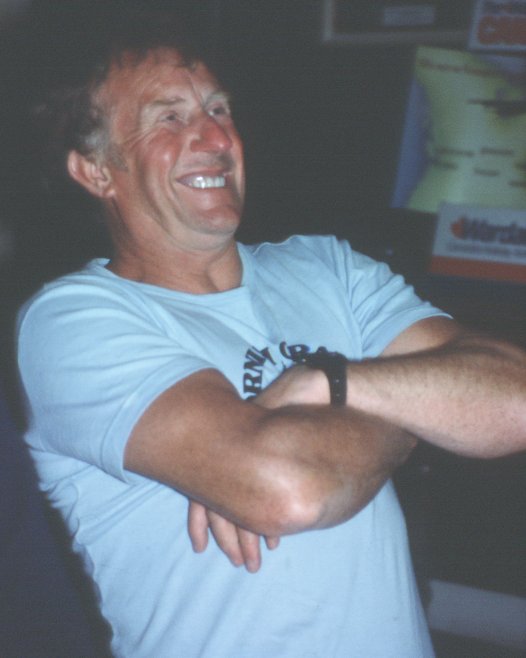 SH108: Ken(?) Robertson, a then-builder of the Wayfarer
and 5th-place finisher in this Worlds, enjoys the show.
...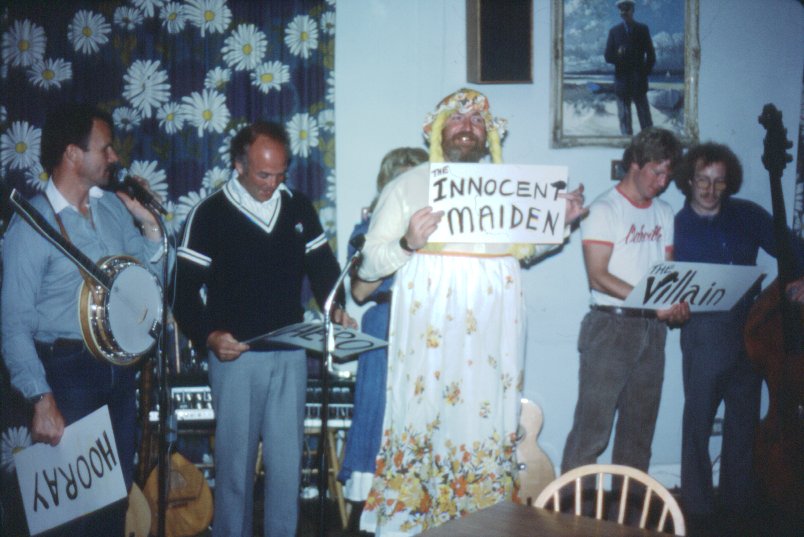 SH109: Ed Gillespie as the Innocent Maiden and
Tim Miller as the Villain are the only faces here to which I can put names.
...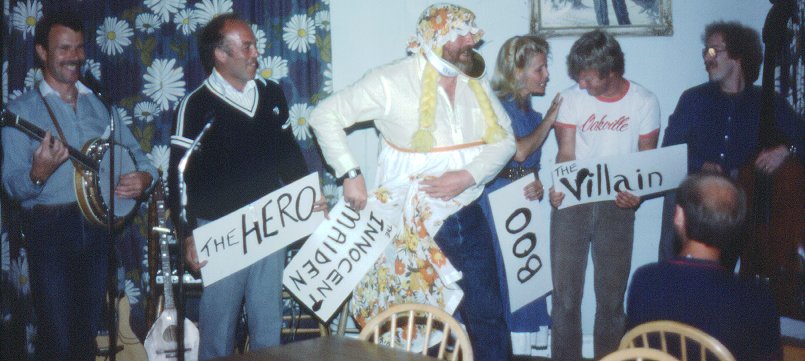 The Maiden shows some leg! Wooooooooo!!
...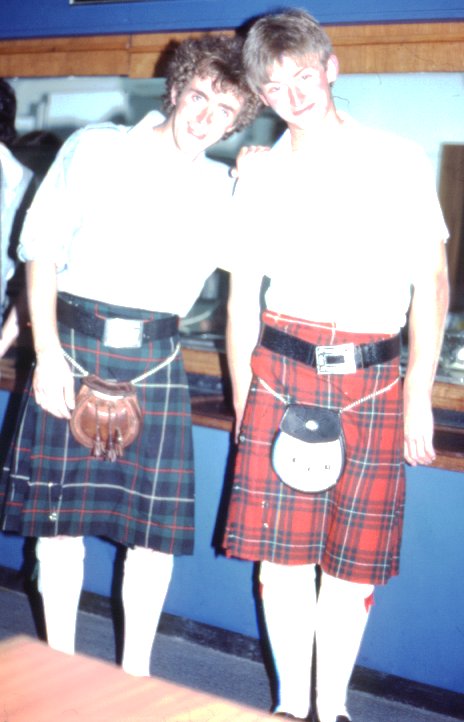 SH111: Two more Scotsmen showing some leg. Kevan Gibb (left) and ?? Apologies for the faded colours. I would have thrown it out but didn't want to lose this wonderfully kilted moment!!
...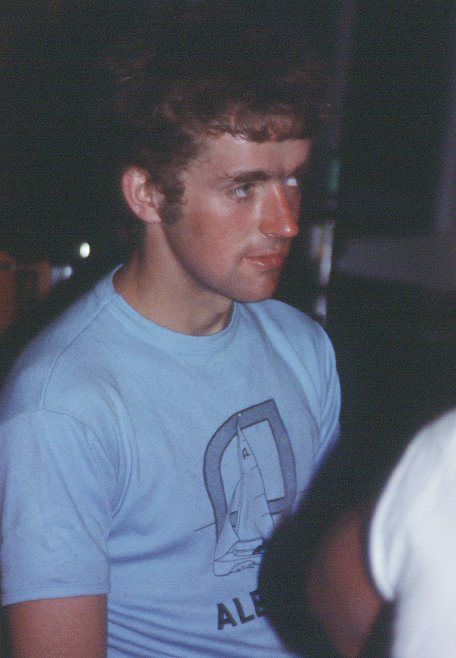 The Albacore man, Kevan Gibb once again.
...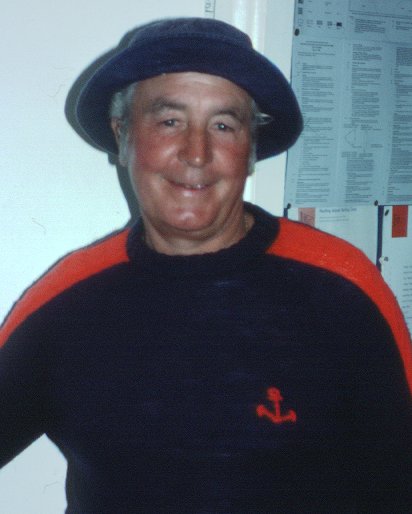 Freddy Gale - HISC's own weather authority.
...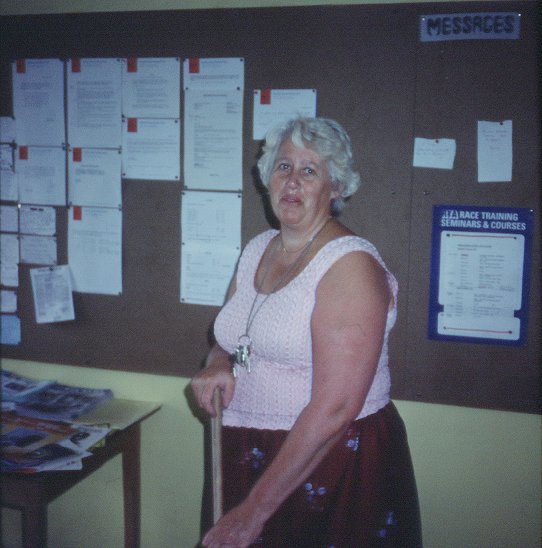 Mrs "Shiner" Bright, wife of the Club Bosun, cleaning up after us as usual
...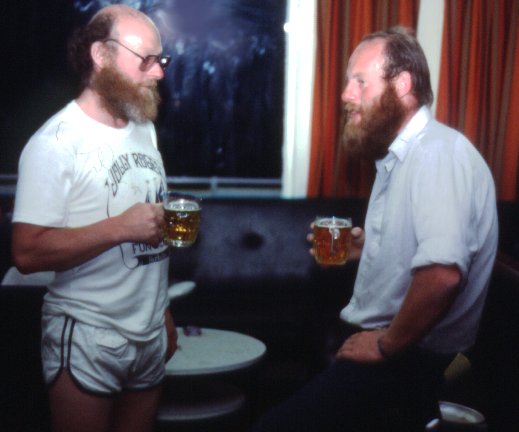 George Blanchard crew, Roger Redwin (left) and Richard Uttley looking like they could be brothers.
...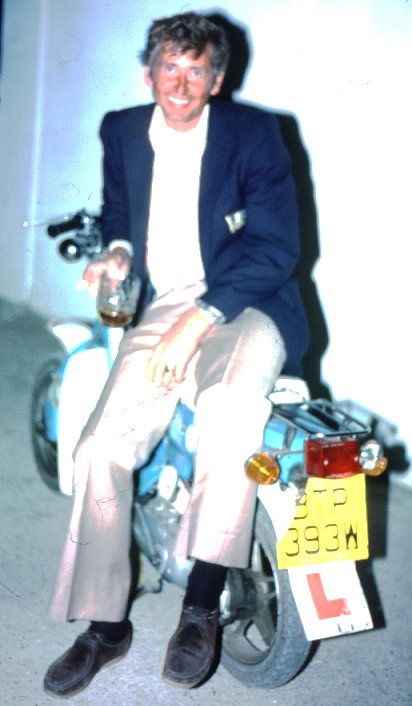 Canada's Alf Easy finds a different place to sit.
...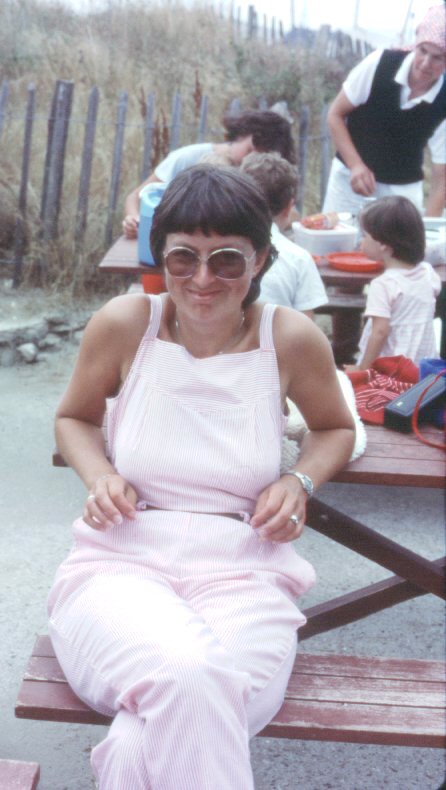 Stevie Doerr, World Champion crew in '78, attended this Worlds as the new
UKWA Secretary and as a (fairly) new mother (see earlier photos).
...

Julia Schönborn and Jean Notley compare notes on Cardinals...
...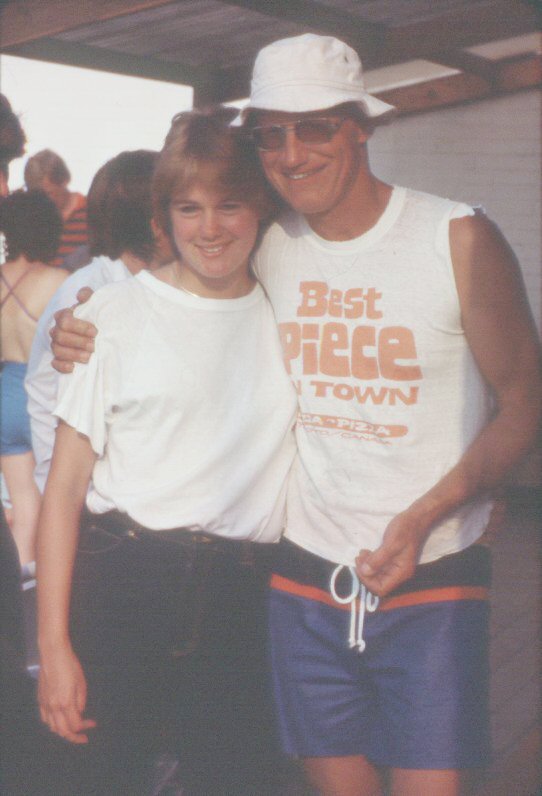 ... while Uncle Al is (trying to be) up to no good with Rachel.
...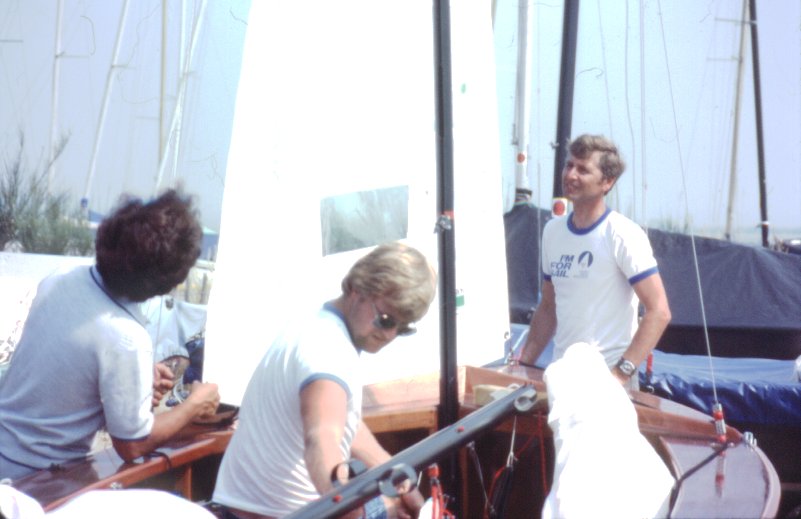 Advice from the best: Ian Porter (left) assesses the set of
Roger's (centre) new jib with Roger's helm, Alf Easy.