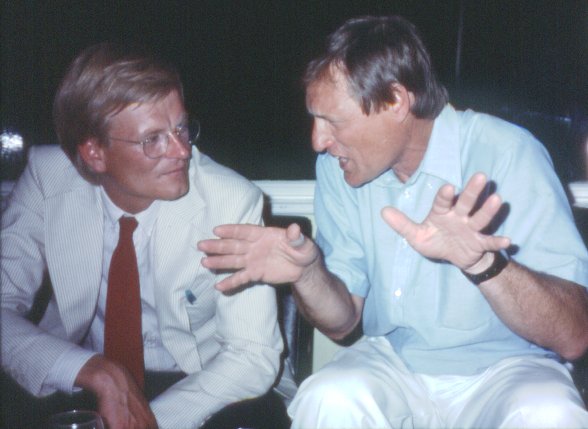 Darrell Hicks explains the whole thing to Karl Lohr (left).
...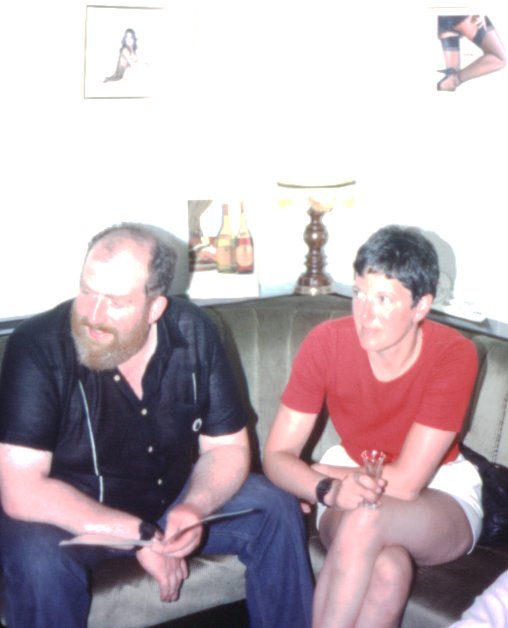 Ed and Winnie Gillespie took a bunch of us to Ma Barker's, apparently the only decent restaurant on all of Hayling Island. Alas, it was gone two years later!!!
...
Games Night at HISC


...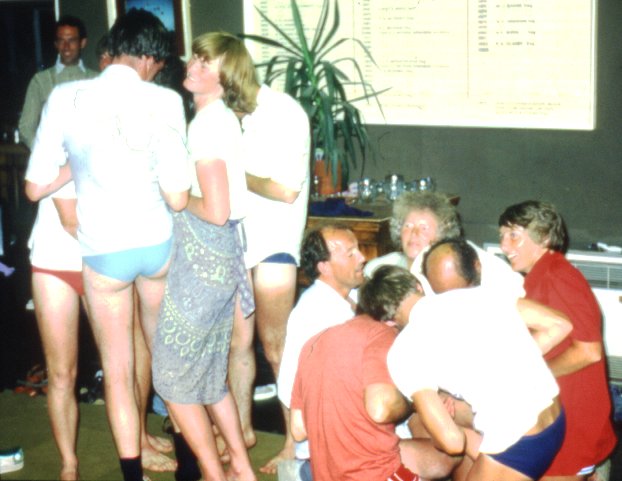 The Brits showed the rest of us how you can get a relatively short length of rope up and down through a maximum number of pant legs/skirts. An entertaining match it was, too.
...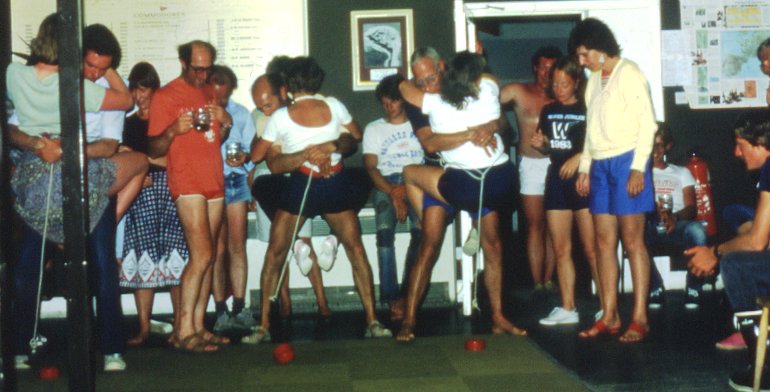 The object of this game was to whack the red "puck" to the other end of the floor using the heavy shackle tied to your female partner's waist by a cord. Uncle Al and Mary Seraphinoff
(right)
were the winners here, I seem to recall.
...
A different but definitely fine French Exchange ...
...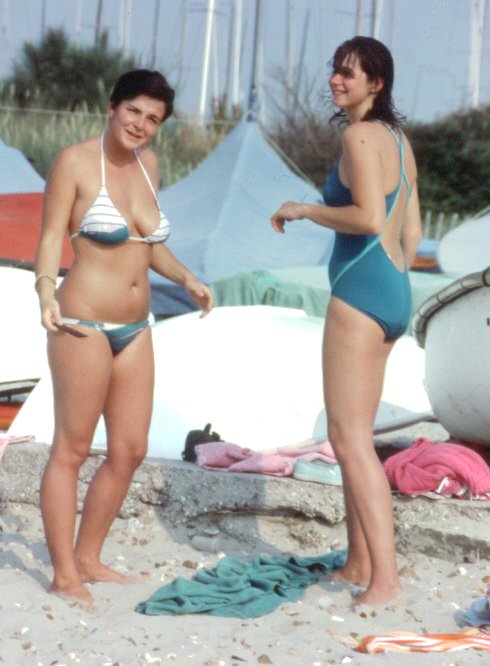 SH126: I've forgotten their names but not their... faces. Early in the two weeks of our visit, these two pretty young ladies from Normandie who were working in the HISC kitchens, were not pleased with Uncle Al's camera.
...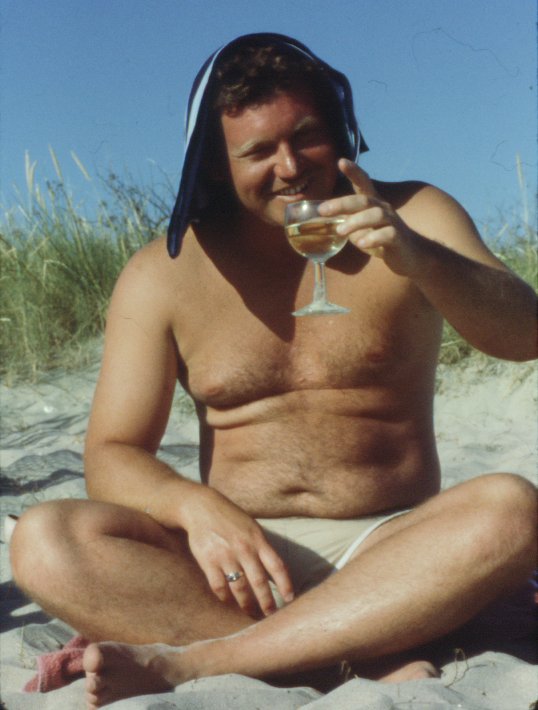 But by the time the final Worlds race was cancelled due to excess breeze, Bill Hewitt (above) and Uncle Al had become friends with these ladies and got these pictures from our farewell gathering:
...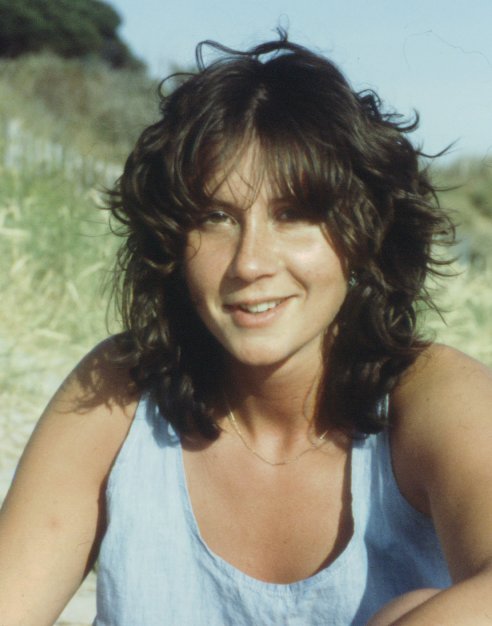 SH128: I still can't recall her name, but what a lovely smile!
...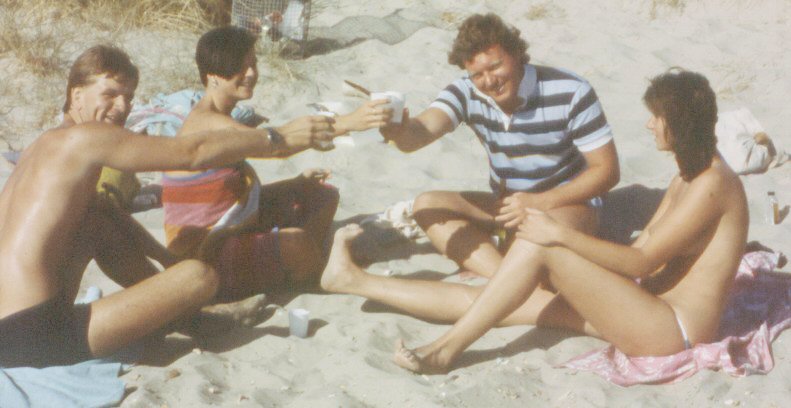 SH129: The only name I know here is Bill Hewitt.
...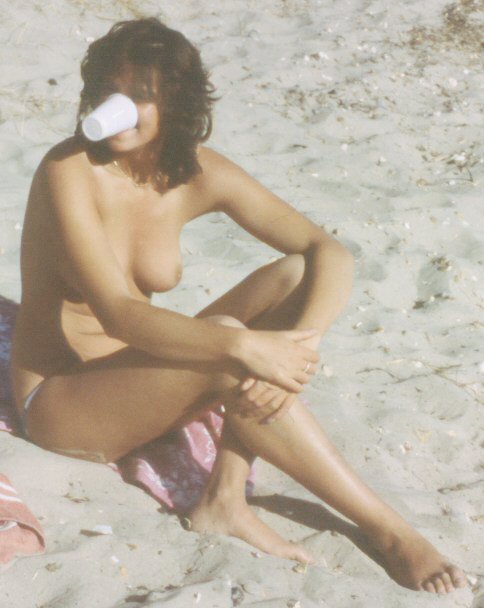 I sent an 8" x 12" print of this picture to Dick Notley who wrote back to say it was on display above his bed.
...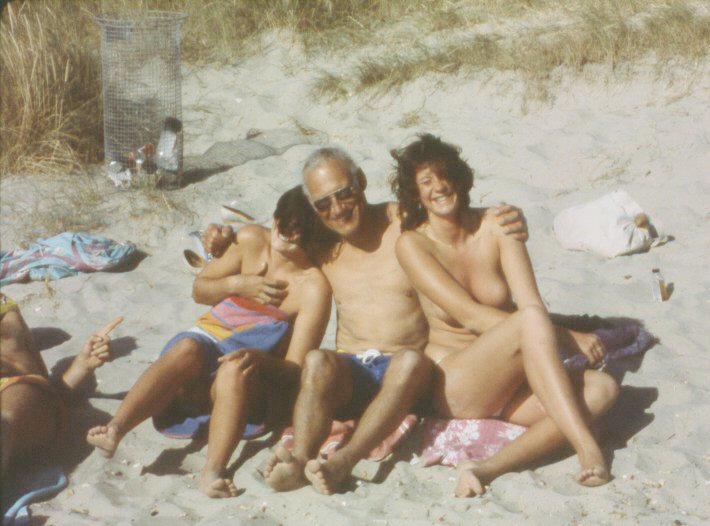 Uncle Al looking not at all sad about the cancellation of the final race!!
...

The Awards Presentations


...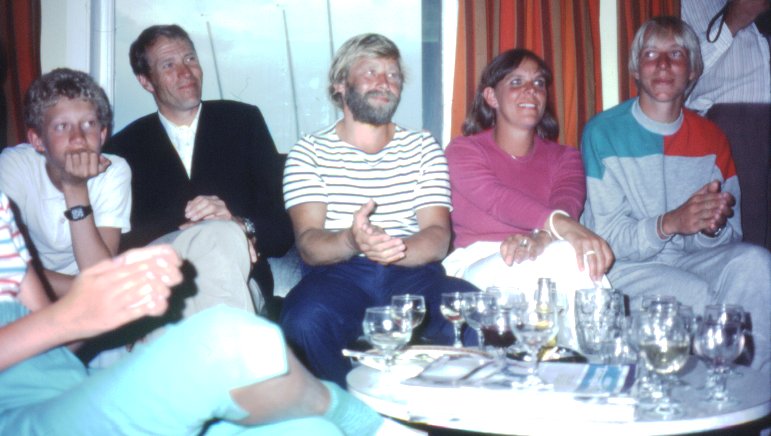 Part of Team Scandinavia - l to r: W 7172 (N 26) Arild and Gudtorm Heldal; W 5263: Sten Madsen, husband and helm; Inge Madsen, wife; and Kenneth Madsen, son and crew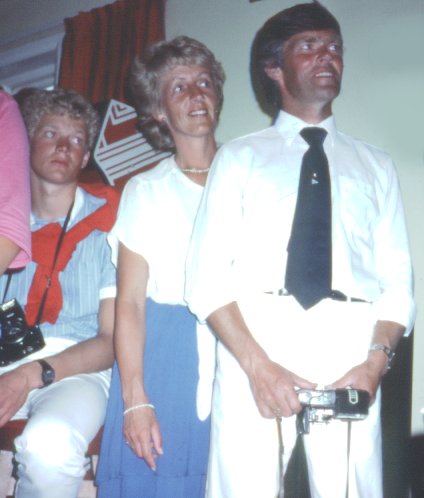 l to r: Arild Heldal, W 5081: Tora and Svein Selnes
...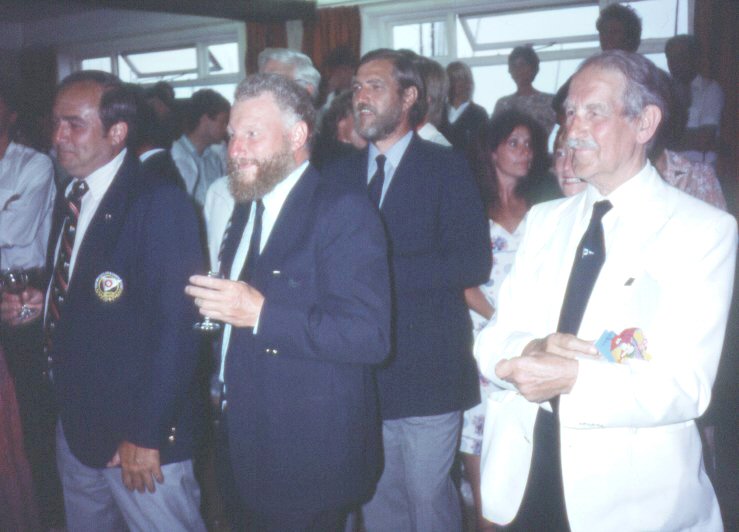 l to r: Russ Burrell, Ted Gadd of the Walloping Window Blind (W1720),
Graeme Hinton and Dick Notley
...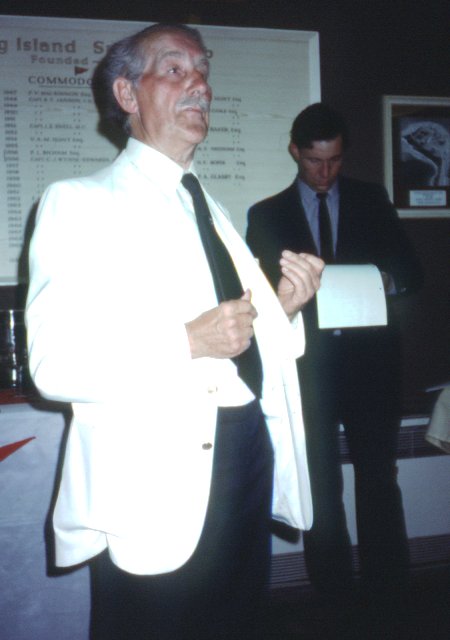 UKWA Commodore, Dick Notley, has the floor