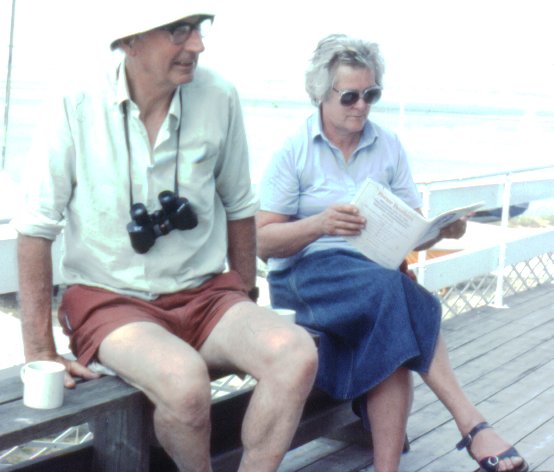 Our first World Champion, Alan Wilson, revisits the site of his 1974 triumph with his wife, Gwen.
...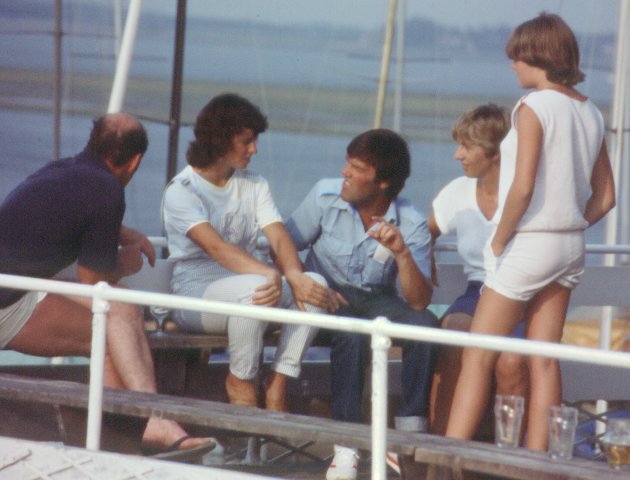 SH032: I think that's Terry Clark's crew, T. Angles on the left with a Scandinavian or two, enjoying the evening sunshine on HISC's upstairs veranda.
...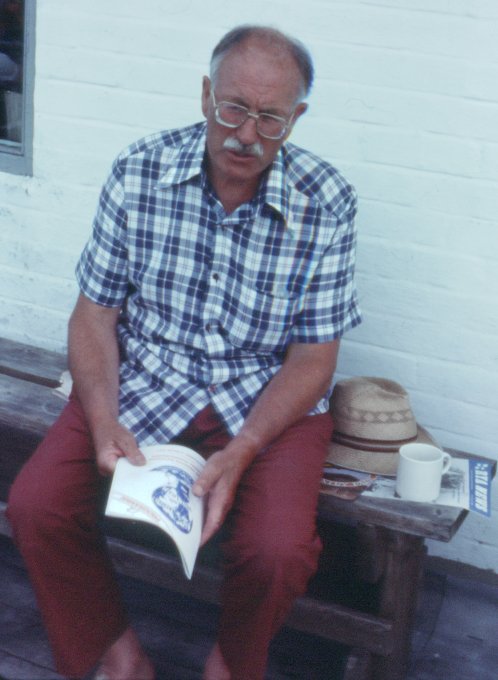 Trevor Kirby also enjoys a quiet evening moment on the same veranda.
...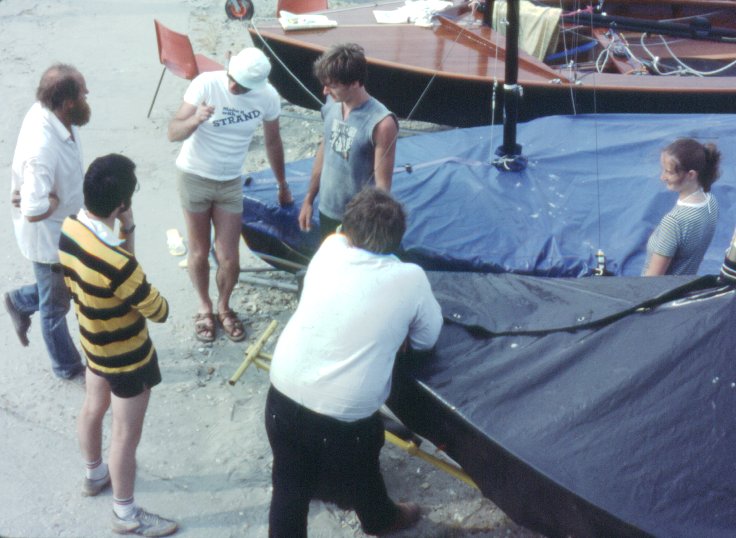 SH034: l to r: Richard Uttley, ??, Geoff Hodshon, ??, Mike and Annie Porter.
...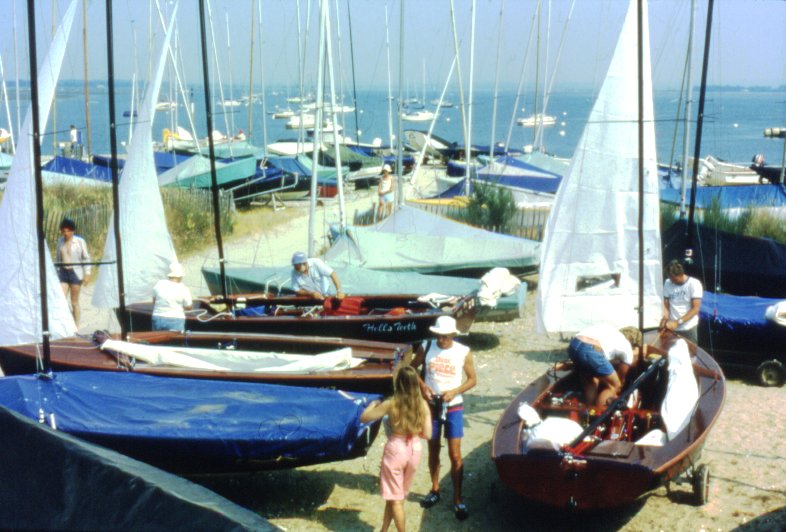 Looking north towards Bosham across Chichester Harbour. Uncle Al prepares to sweet-talk the bar maid into smiling for his ever-present camera while Roger and Alf put sails on Invasion for the first time...

...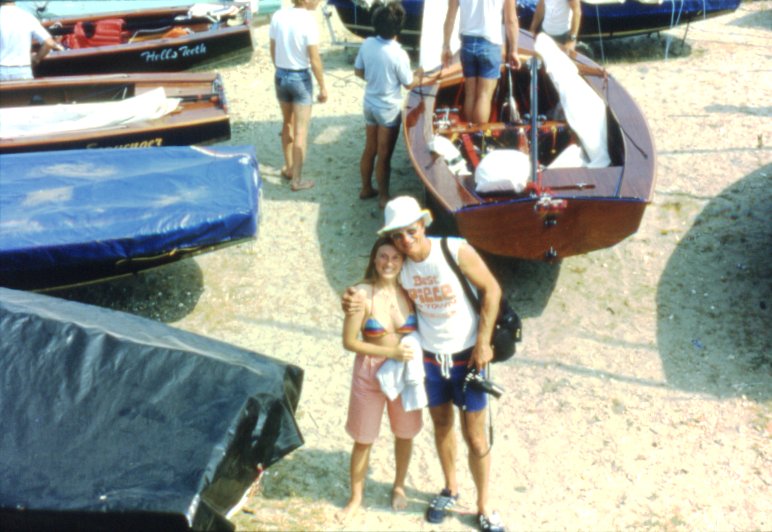 ... under the watchful eye of Ian Porter. Meanwhile, Al and his favourite bar maid pose for official Team Canada photographer, Bill Hewitt.
...

Fantasia, one of the 3 Wayfarers in Terry Clark's stable.
...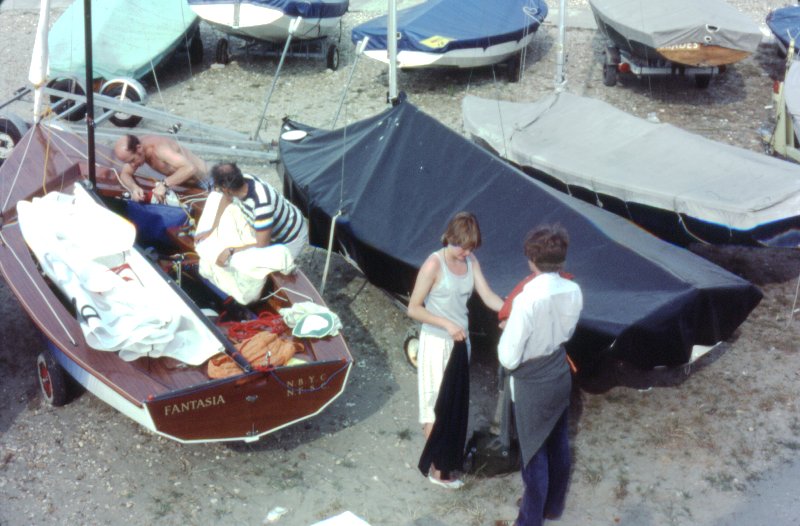 l to r: T. Angles, Terry Clark, Rachel Mockridge and Jeremy Clark.
...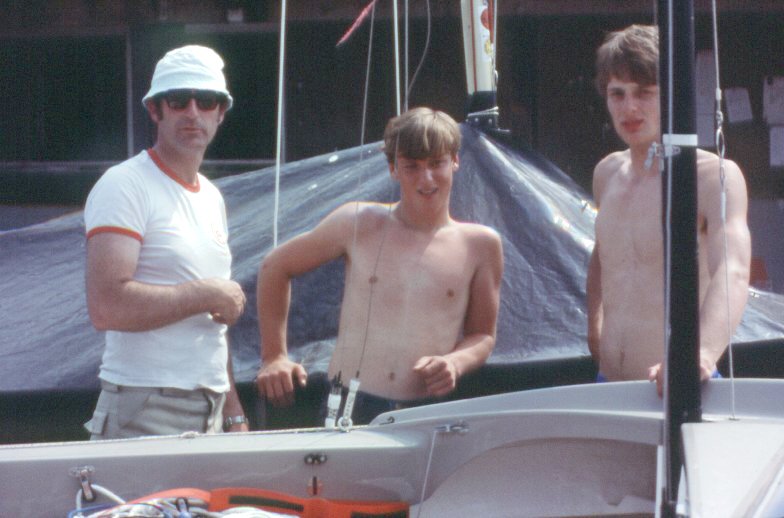 l to r: Geoff Hodshon, Paul Guilfoyle, Michael Hodshon
...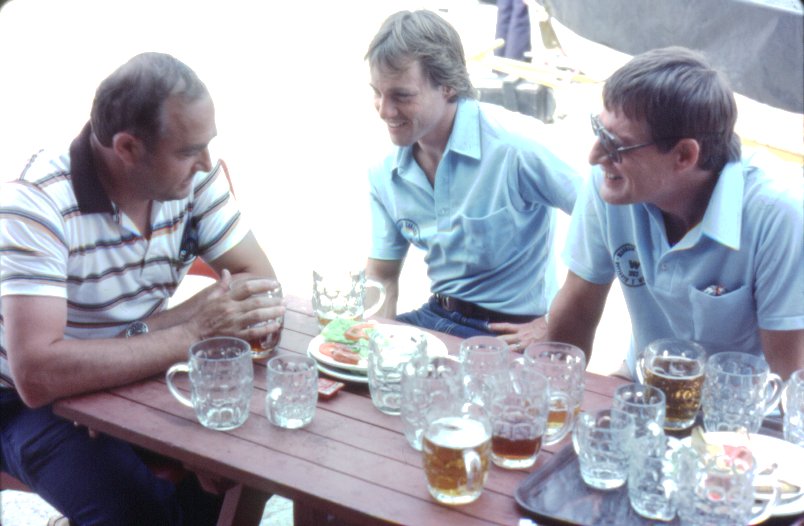 Russ Burrell, Joel Hicks and his dad, Darrell do an in-depth study of British beer...
...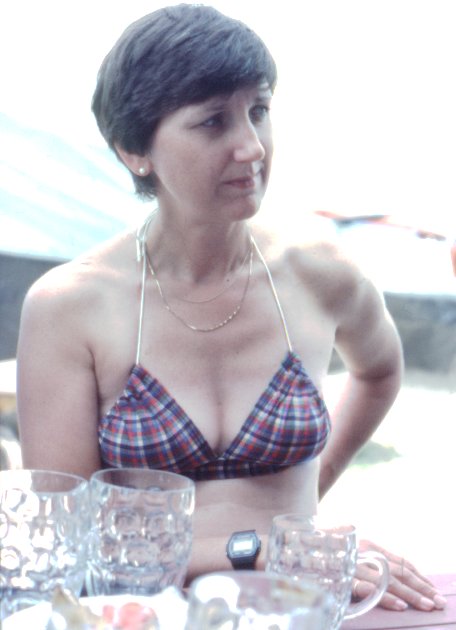 ... as Jenny Burrell how this will affect tomorrow's race.
...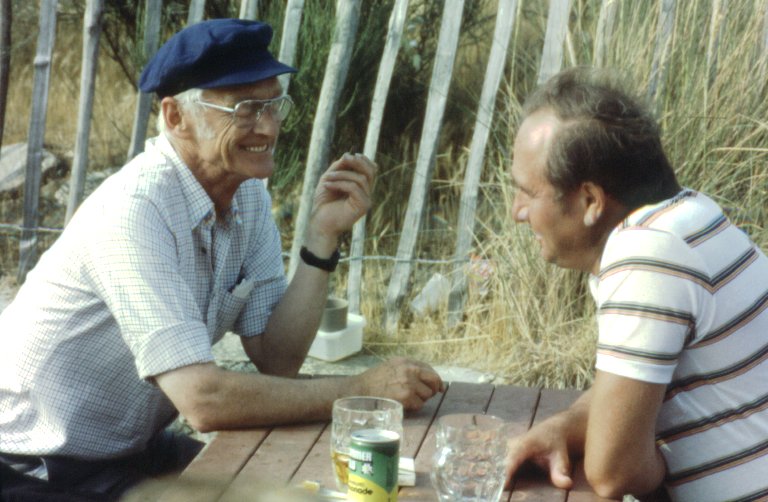 George Wilson, father of Iain and Colin who won the 76 Worlds in Toronto, chats with Russ Burrell.
...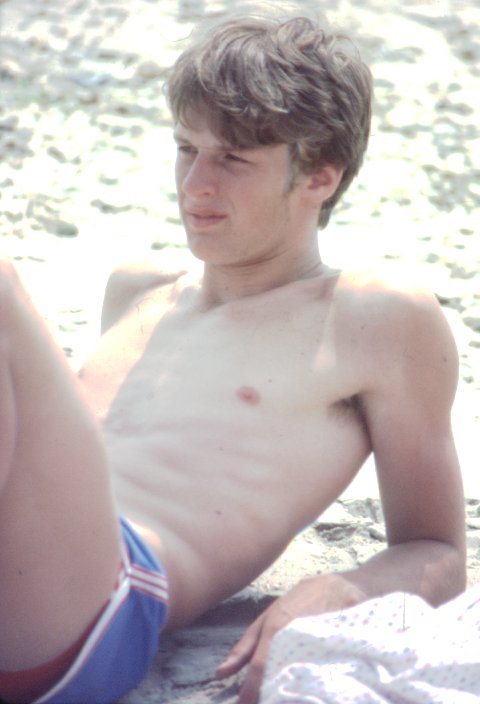 Michael Hodshon, son of Nick
...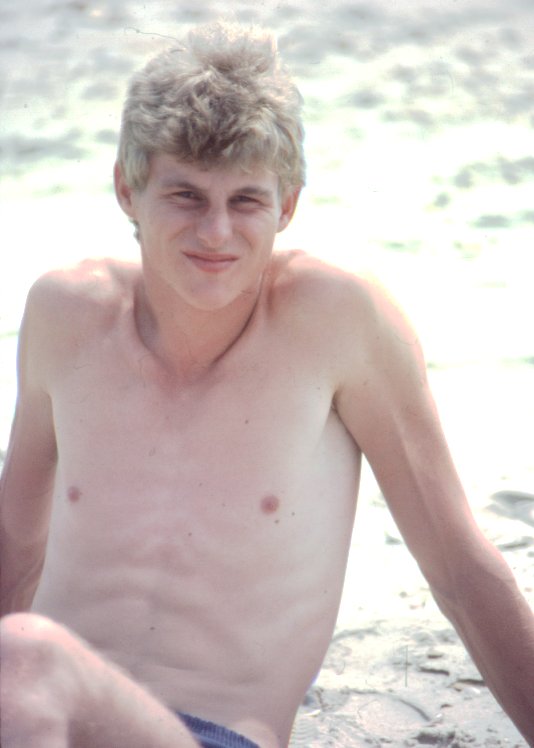 Simon Greenslade (Neil Rushton's crew)
...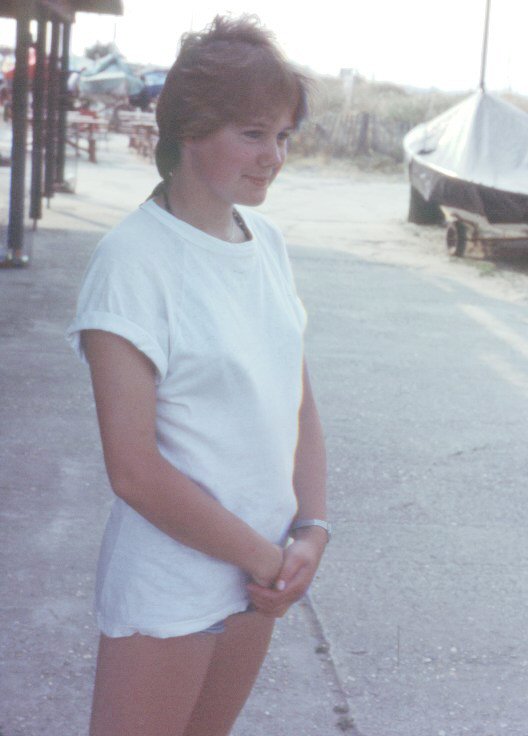 Rachel Mockridge enjoys a quiet Hayling evening.