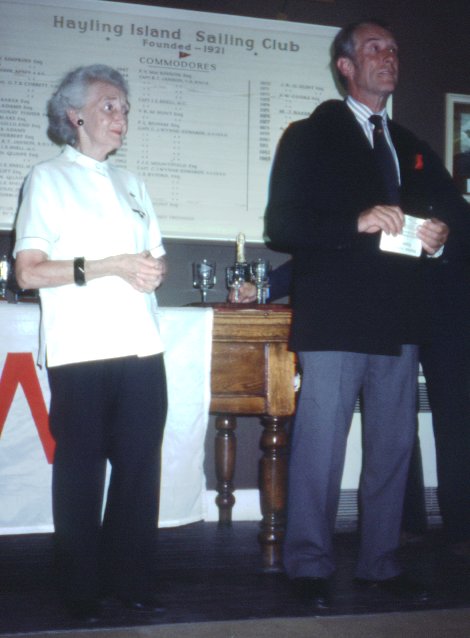 SH136: Jean Notley and ??
...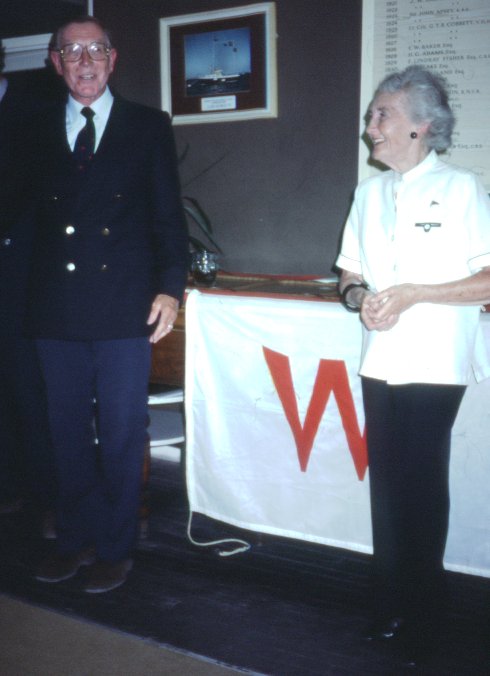 UKWA Chairman, Jim Wilks, and Jean Notley
...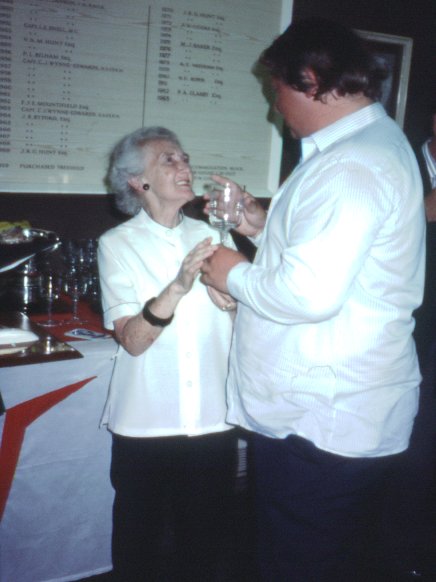 Jean Notley presents Regatta Chairman, Mike Porter,
with a token of our appreciation for all his hard work!
...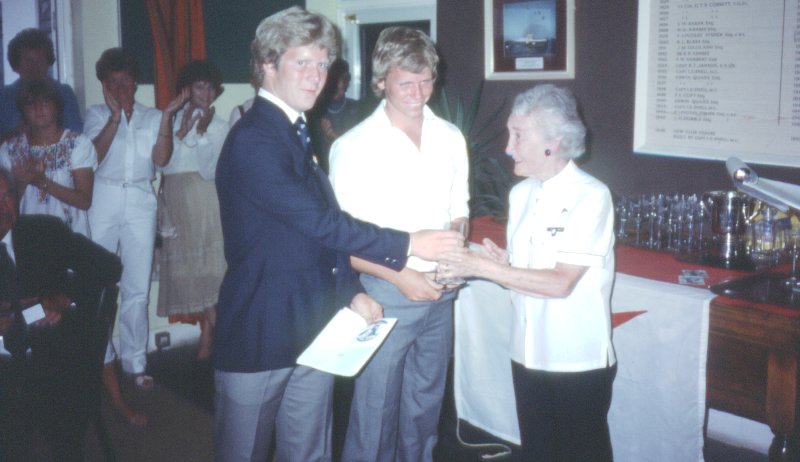 Tim Miller and Bryan Sims receive their Wayfarer Worlds mementos from Jean Notley.
...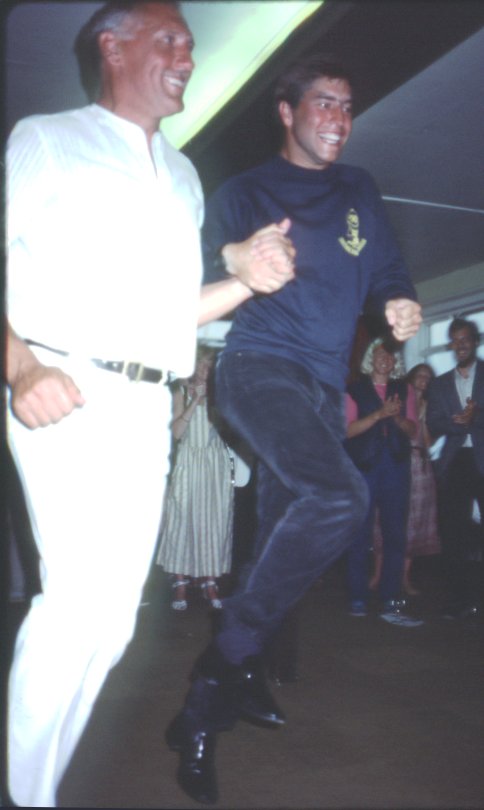 Making a grand entrance to receive their 3rd prize keepers were Trevor Rose and Tim Kirby. The former had obviously recovered from the broken leg which had kept him off the water (but not the topless beach!) at Hellerup in Denmark 5 years before.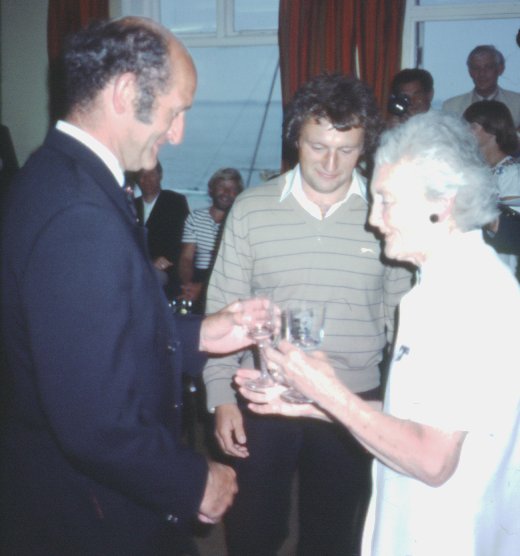 7th overall: Nick Hodshon (left) and Martin Wood
...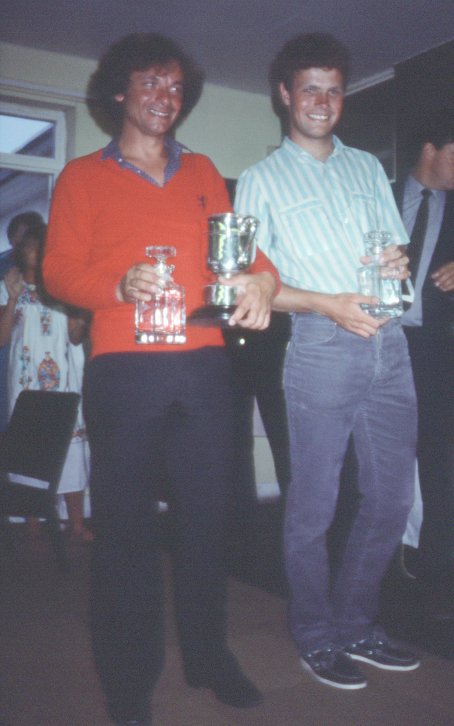 Congratulations to the new World Champions: Ian Porter (left) and Tim Hancock who ushered in
a new era in Wayfarer Worlds as they counted nothing but firsts!!
...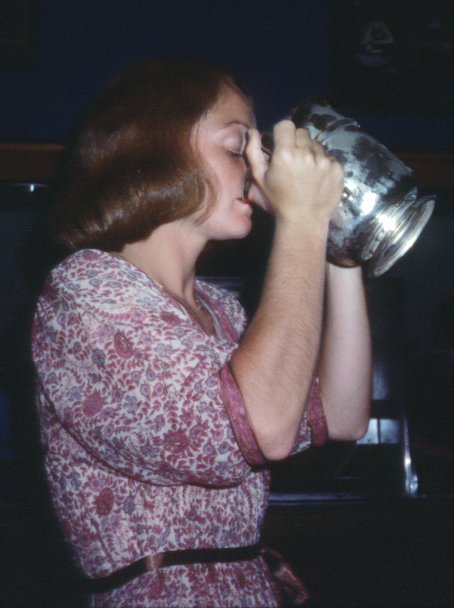 Julia Schönborn drinks from the Wayfarer World Championship Trophy.
...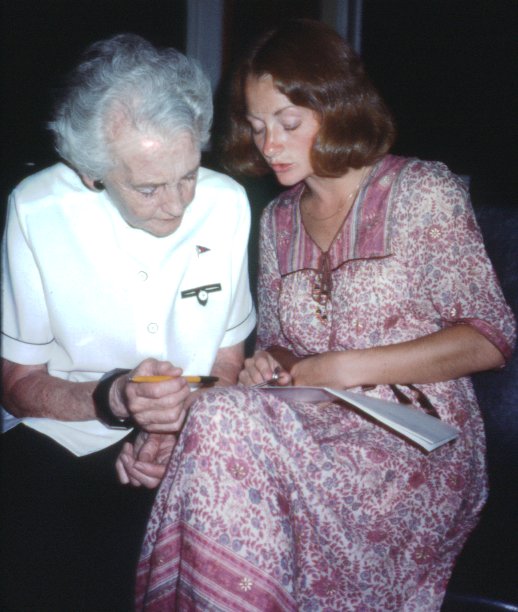 I don't recall what Jean and Julia are looking at after our fine Awards Dinner at HISC,
but it's obviously engrossing.
...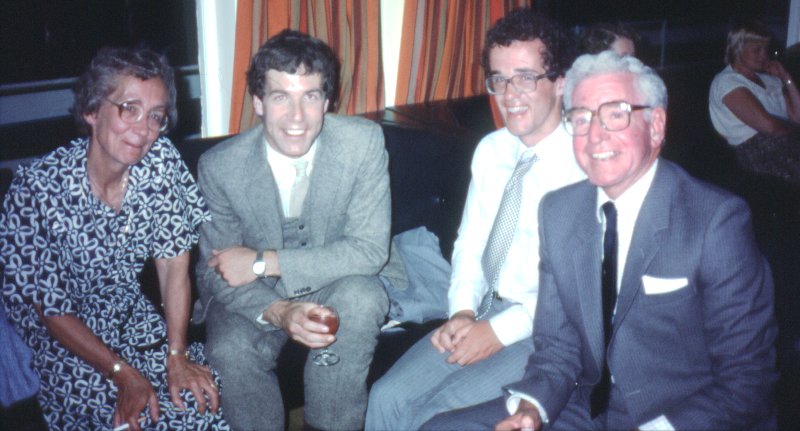 SH145: Part of Team Ireland - I can't recall their names offhand.
...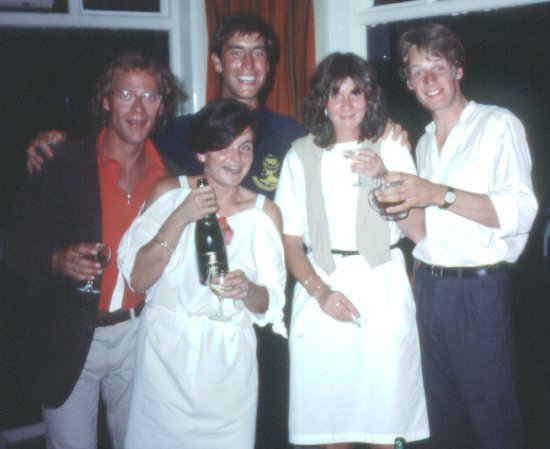 SH146: Let the post-dinner festivities begin!
l to r: Mons Brunius, ??, Tim Kirby, ??, and Mike Hodshon
...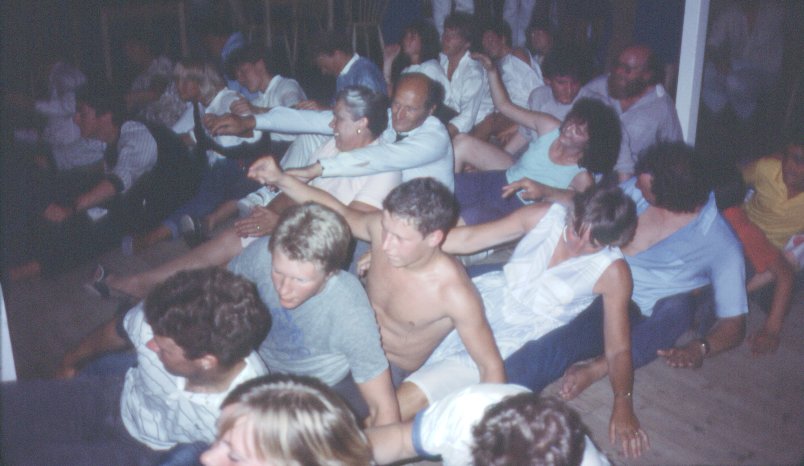 That dance one last time.
...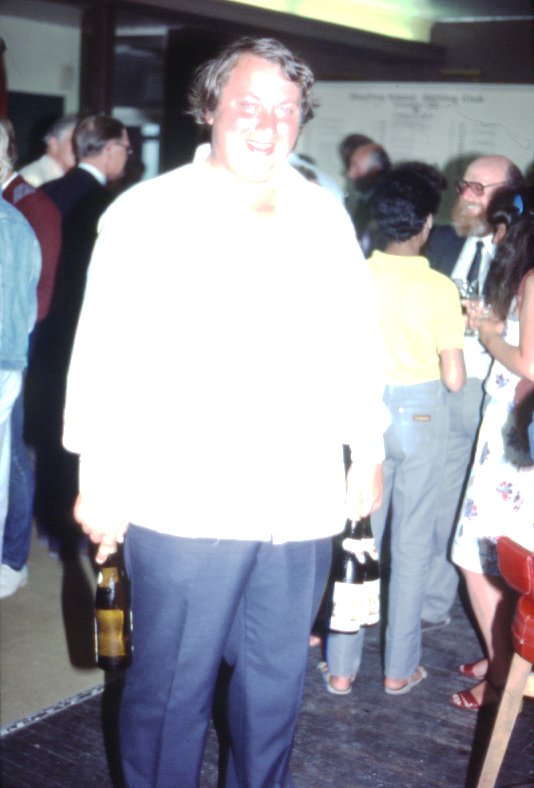 Another slide whose colour has faded but it needs keeping as a warning to those going to the UK to sail: As 10:30 draws near, note how our Regatta Chairman has prepared for such an early closing time. Remember, when in Hayling, do as the Porters do!
...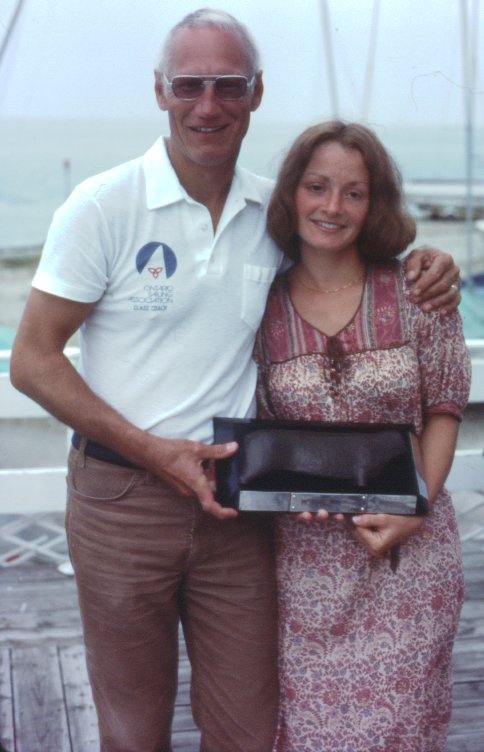 Uncle Al and Julia proudly display the

Milne Flitch

(flitch = side of bacon) which they won as the highest-placed husband/wife team (11th) in the UK Nationals that preceded the Worlds.
...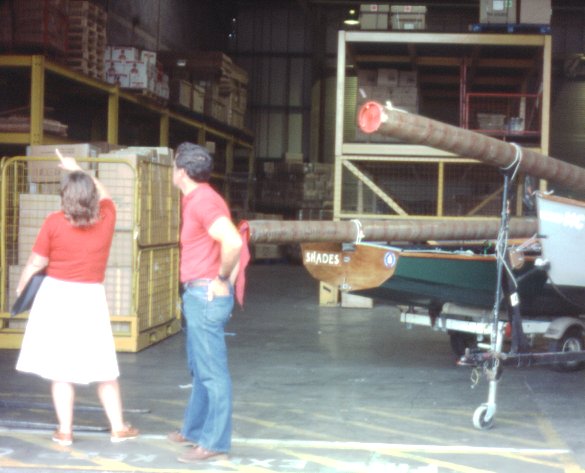 Time to head home: Team North America's boats are packed and ready to be flown home by Wardair.
Mary and Nick Seraphinoff take the opportunity to professionally the English duct work.