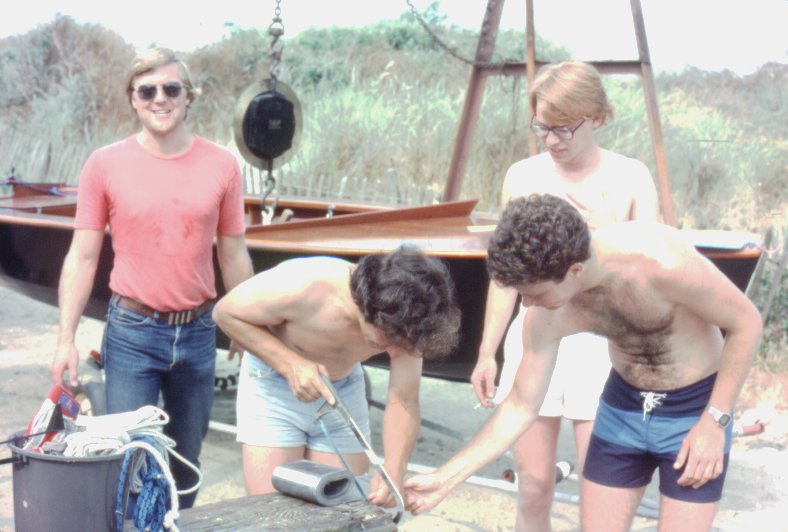 Not all of us are this prepared in case our craft comes in under minimum weight. When Ian Porter heard he needed to add a pound or so to Scavenger, he measured the right amount of sheet lead and hacksawed it off with the help of his great crew, Tim Hancock. Looking on are Ian's former crew, Roger Shepherd (left) and Martin Wickham. Roger returned to his old stomping grounds from his new home in Canada six weeks before the Worlds to take delivery of, and paint and epoxy W7700 Invasion which he had bought as a bare hull from Ian.

...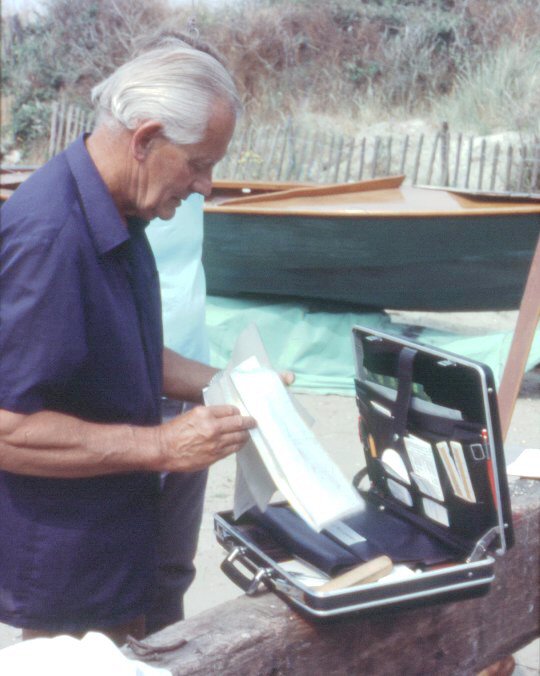 Chief Measurer and former Olympic medallist, Charles Currey, was tough but reasonable. Word on Charles is that he's still going strong in 2001despite two hip replacements! I recall with special fondness, the moment when Canadian, Darrell Hicks, was told by Charles, that according to Class Rules, he had too many halyard holes in his deck. As we were preparing to rush out to the chandlery to get some fibreglass to plug the offending holes, Charles smiled and said: "If you tape them over, they won't be holes, will they???"

...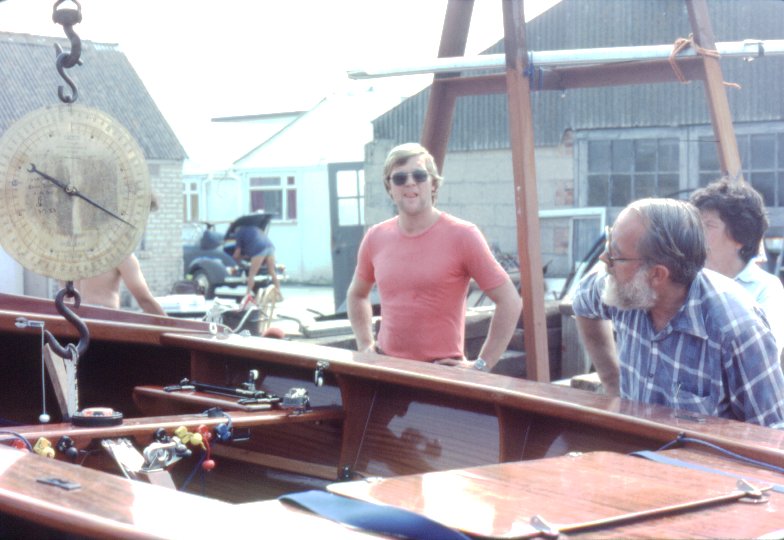 Measurer, Laurie Leake, takes a very careful look to make sure Scavenger is not below minimum weight as Roger Shepherd wonder where his next beer will come from.
...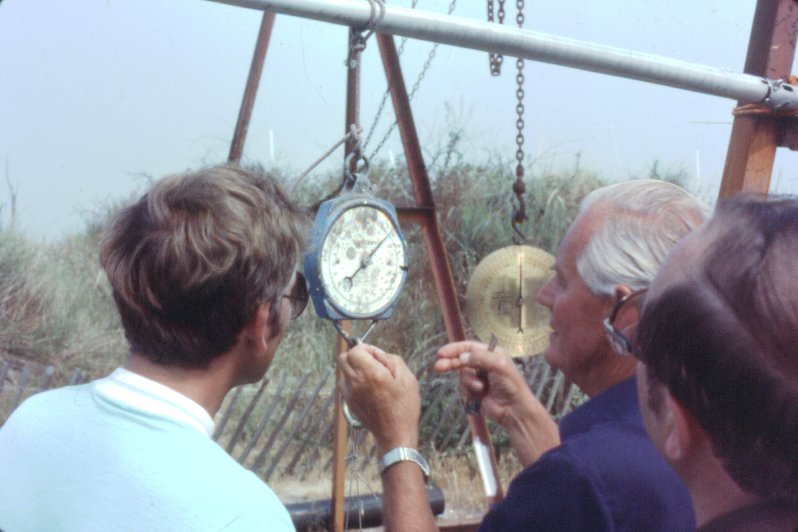 Charles Currey calibrates the scales as Alf Easy (left) and Russ Burrell admire his technique.
...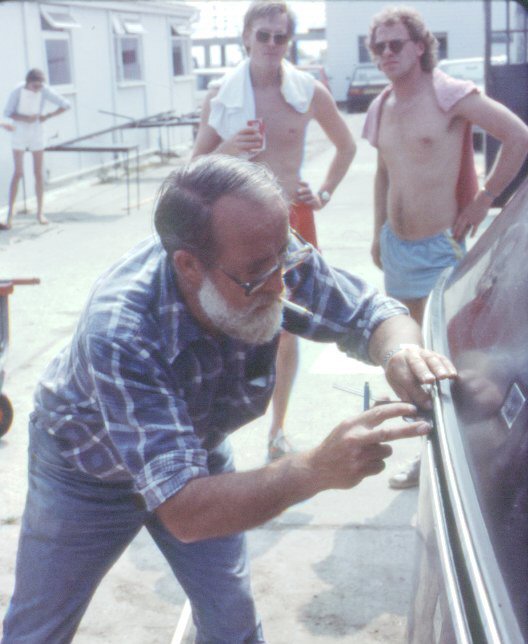 Swedes, Karl Lohr (left) and Mons Brunius look on as Laurie checks the position of Scavenger's CB pin hole.
...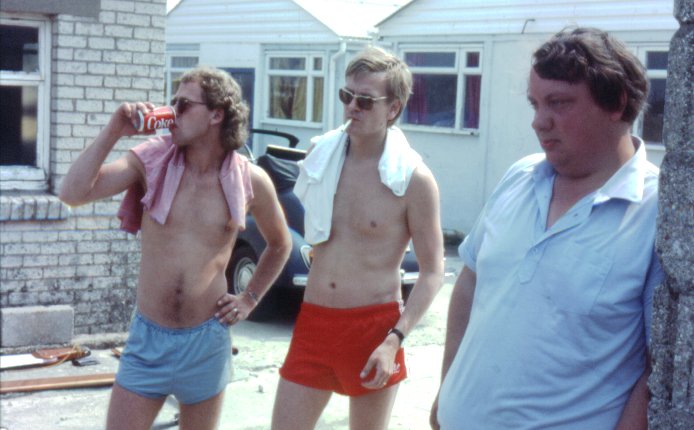 It was the warmest, sunniest July in England's weather history which has been recorded since before Shakespeare's time. Mons and Karl take refreshment while Regatta Chairman, Mike Porter (right), keeps an eye on things.

...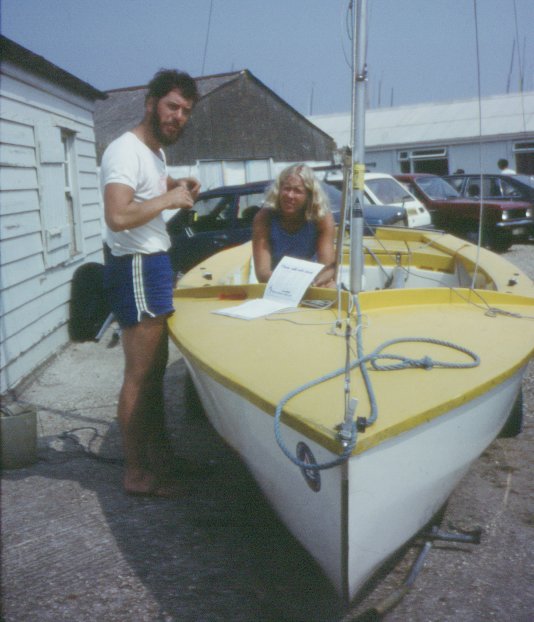 The Danish brother-sister team of Niels and Karen "Kisser" Ebbehøj spent a lot of time
fixing their dad's W 4908. Alas! They still had some gear breakdown in each race.

...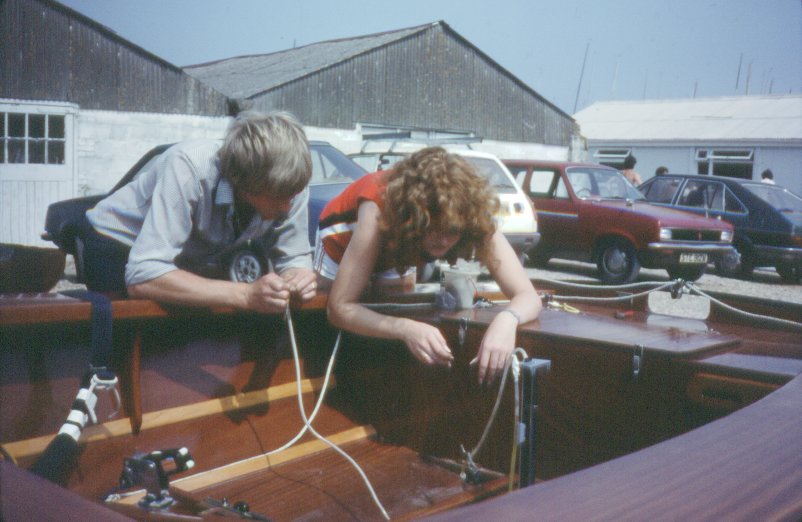 SH024: a "dry" buoyancy test being performed by ????
...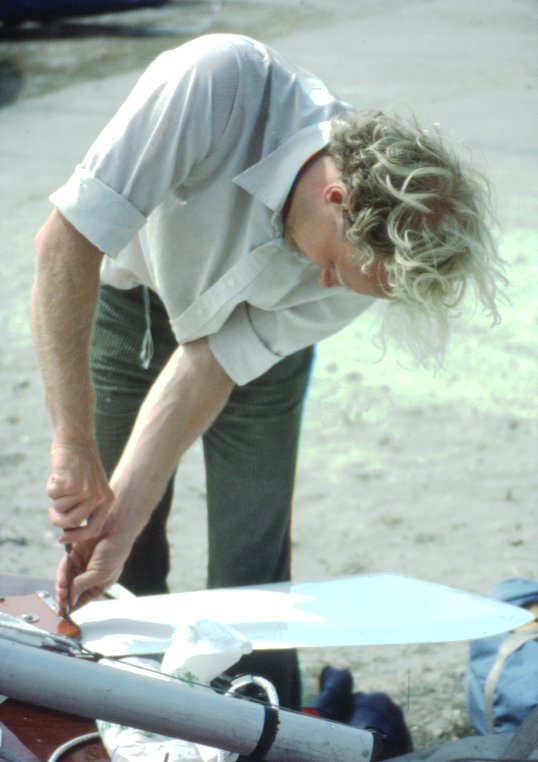 Jon Townsend hard at work...
...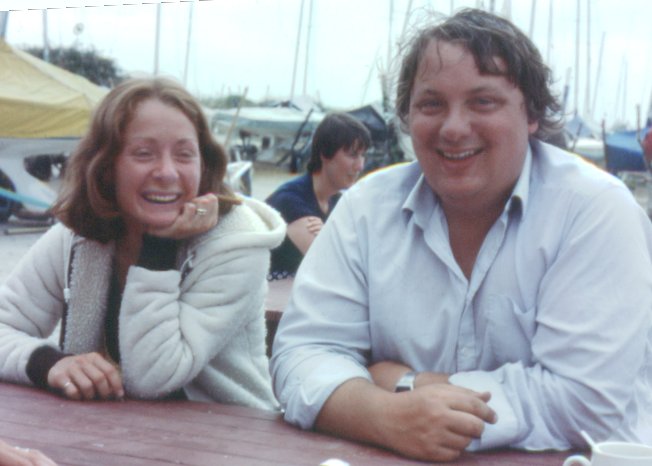 ... while Julia Schönborn and Mike Porter relax.
...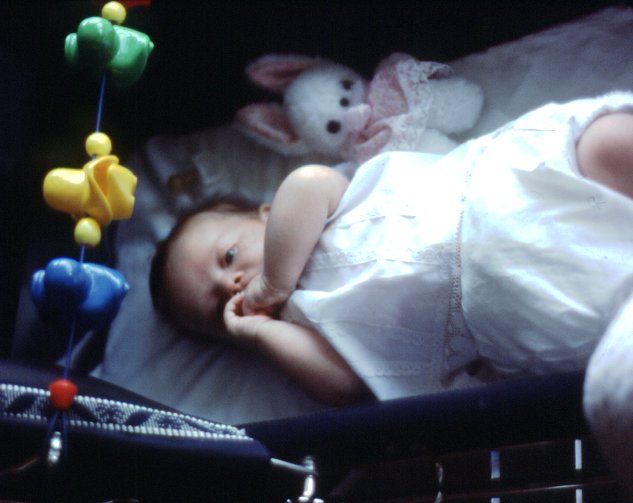 Mike and Annie Porter's new daughter, Catherine, who by now must be nearly 20 years old!!!
...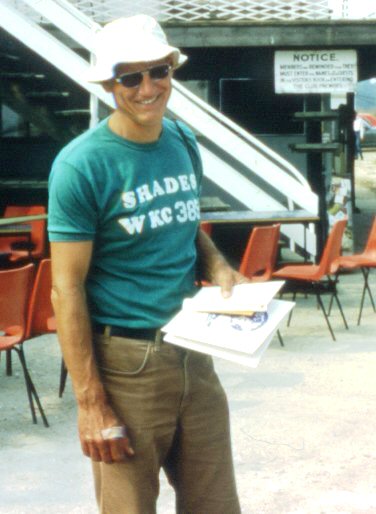 Uncle Al with a bandage where Mike Porter's dog mistook his hand for dinner.
...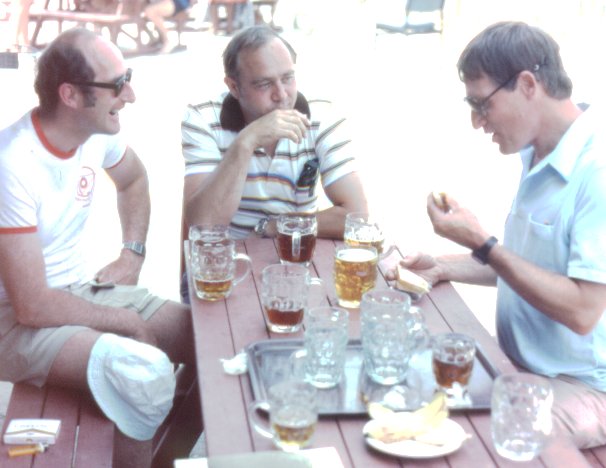 Left to right: Geoff Hodshon (aka Captain Beaky) with an as yet unburned nose shares a beer
with Canadians, Russ Burrell and Darrell Hicks.
...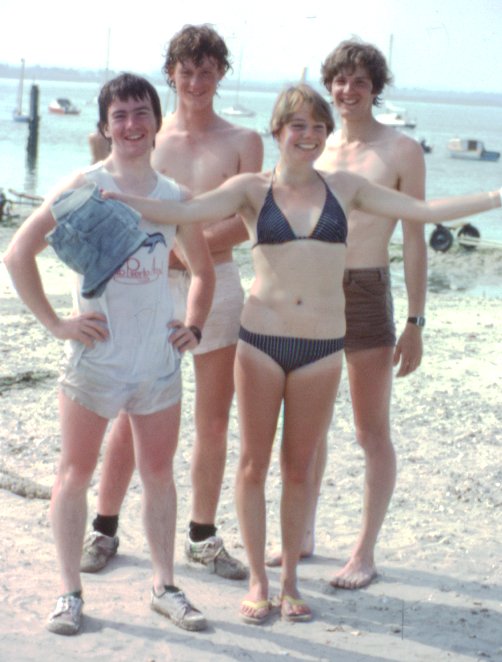 Team Norfolk discovers hot sunshine. l to r: Jeremy Hills (NC's crew), Neil Collingridge, Rachel Mockridge, Jeremy Clark (Rachel's helm/Terry Clark's son)