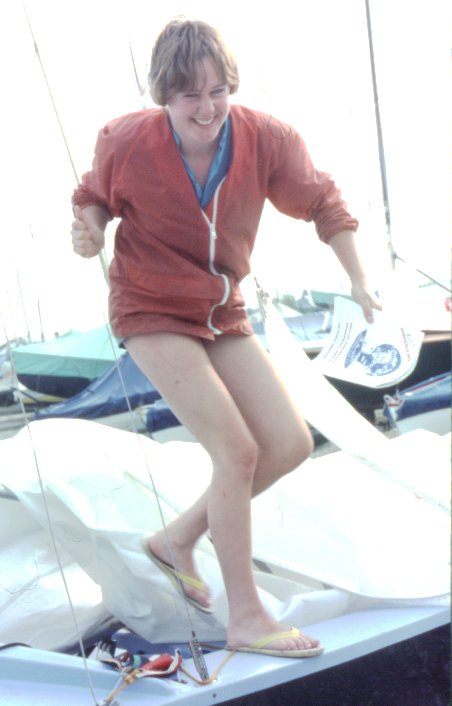 Rachel Mockridge, SI's in hand, is caught stepping on a sail! tsk! tsk!
...
the W Jubilee & UK Nationals Awards
dinner at the Portsmouth Guildhall
...

No shortage of silverware at the Porter table! Ian (left), Annie and Mike could be listening to and timing the George Blanchard speech on which there was a "pool" for guessing its length. Although there were cries of "foul" and "inside knowledge", this was won by George's crew, Roger Redwin, with an estimated time of 11 minutes.
...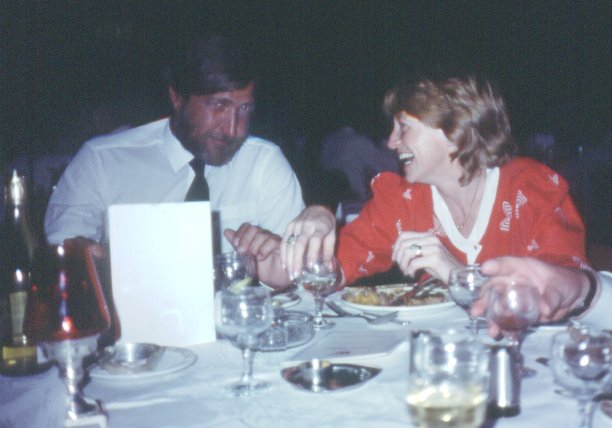 Graeme and Sara Hinton enjoying the delicious dinner
...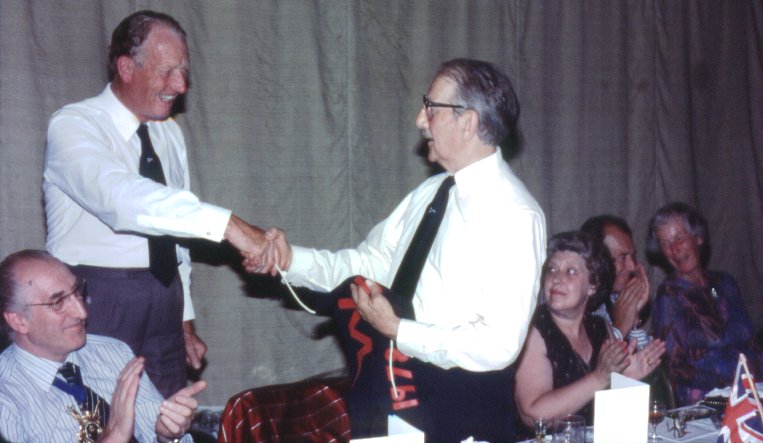 Flanked by the Lord Mayor and the Lady Mayoress of Portsmouth, two grand old men of Wayfarers shake hands: Peter Lord
(left)
and UKWA Commodore, Dick Notley shake hands. Note Ian Proctor's wife, Betty on far right.
...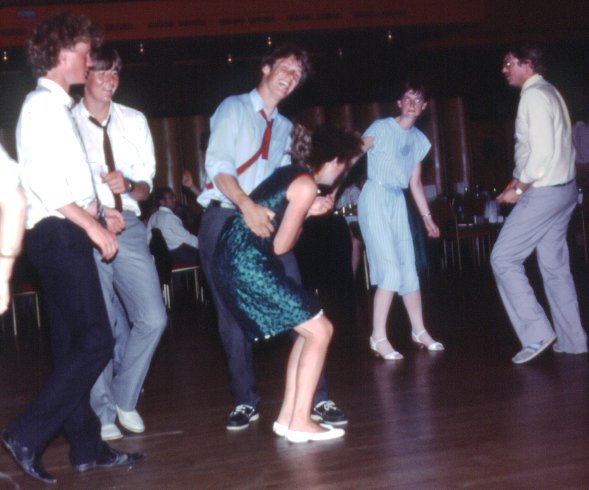 Young Wayfarers liven up the venerable Portsmouth Guildhall.
...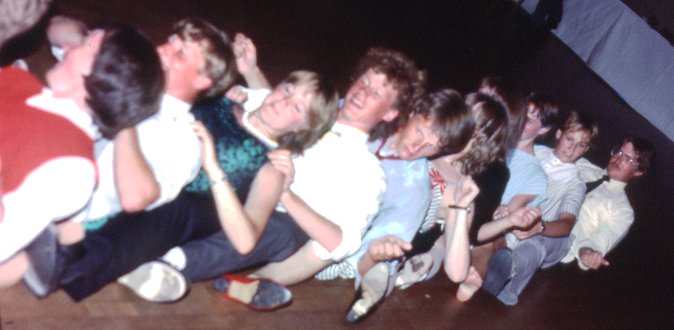 SH096: I don't know what it's called but it looked like fun.
...

back to Hayling!


...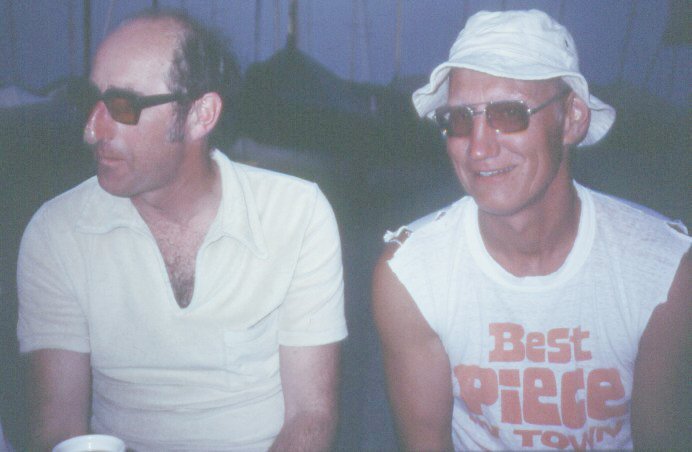 Geoff Hodshon
(left)
shows the results of covering your nose with Nivea and paper towel and then lighting a cigarette, while Uncle Al models the Tilley hat which cost enough that he couldn't afford a new T-shirt...
...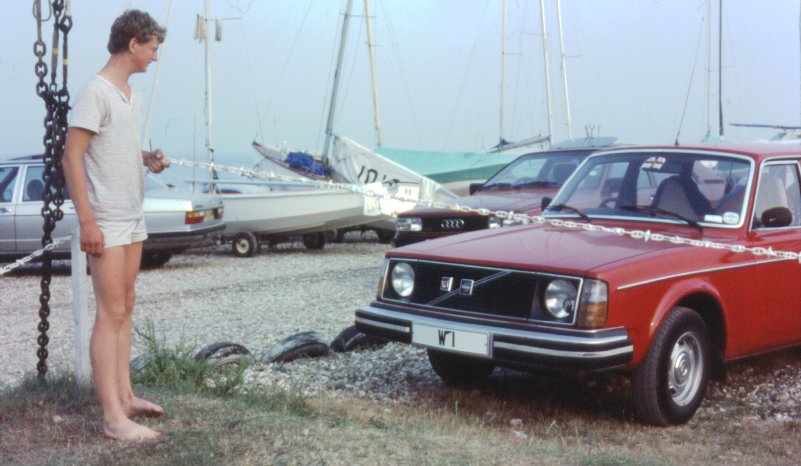 Neil Wilson admires his dad, Colin's W1 licence plate...
...

... a fitting tribute to Colin Wilson's Wayfarer #1, the only 16-foot Wayfarer in existence. After #1, it was decided that the boat could be built from only
two
8-foot plywood sheets by making the LOA 15'10". Doesn't she look in great shape??!!
...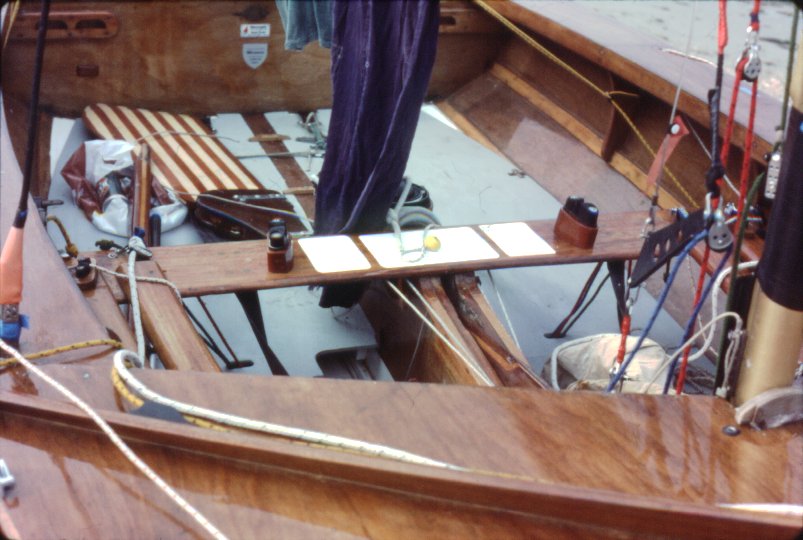 And her insides look fine, also!
...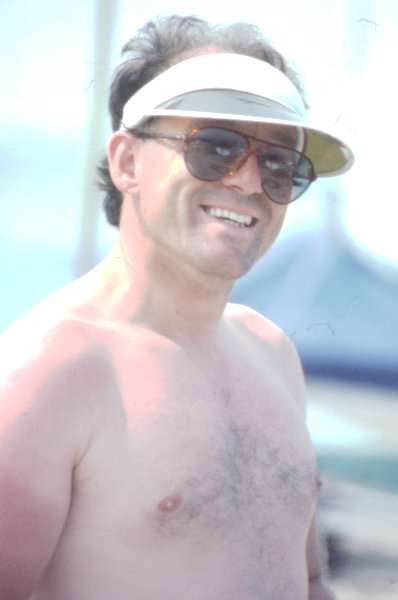 George Gyngell, a man of much headgear
...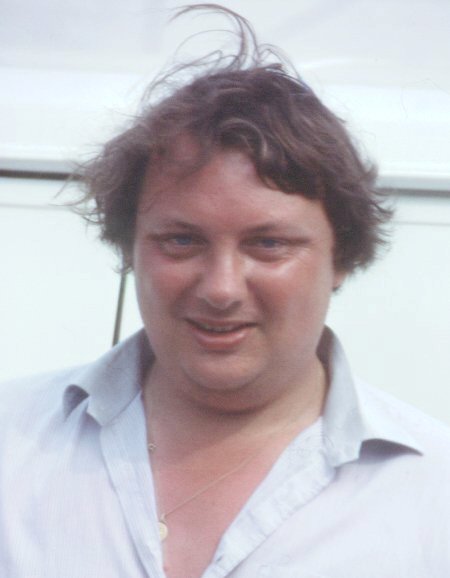 Regatta Chairman, Mike Porter, looking only a touch frazzled
...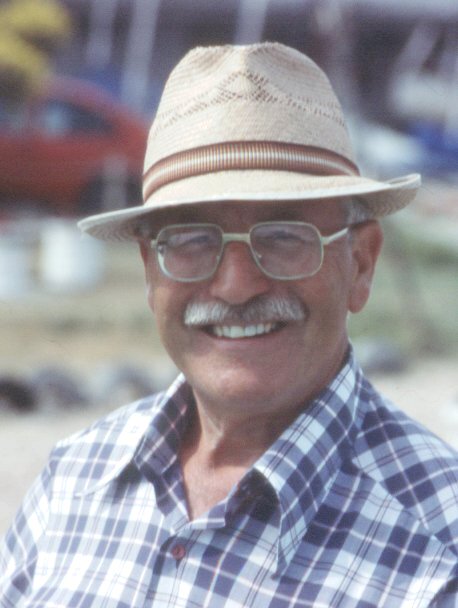 Trevor Kirby looking dashing
...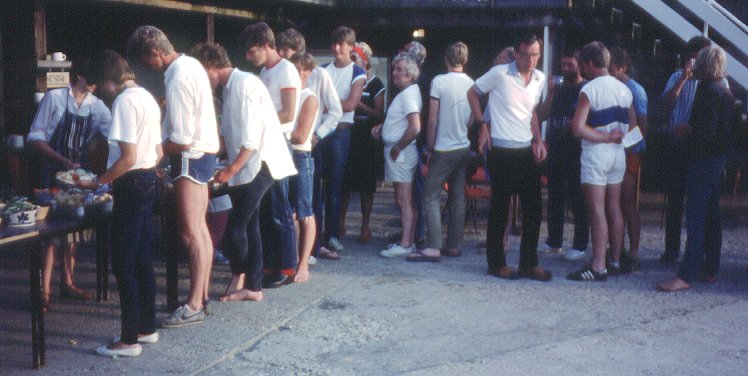 The BBQ supper line begins to move.
...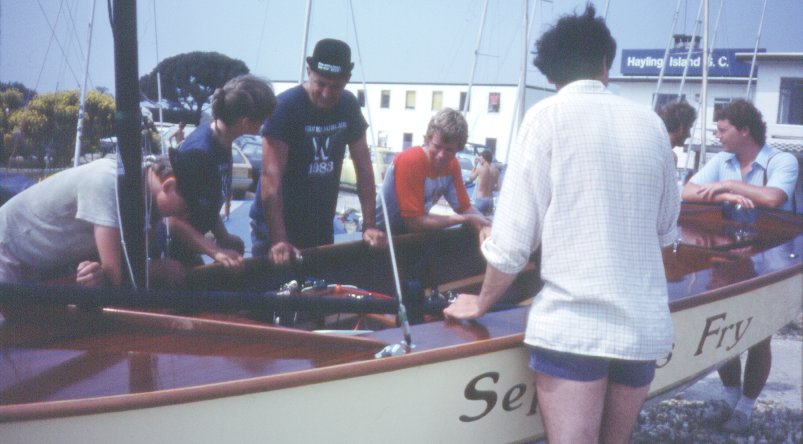 SH105: l to r: ??, Lottie(?) and Colin Wilson, Bryan Sims, Nick White, Alf Easy(?) and Bill Hewitt admire yet another wooden beauty.