a start line as seen from the port end line sight boat
...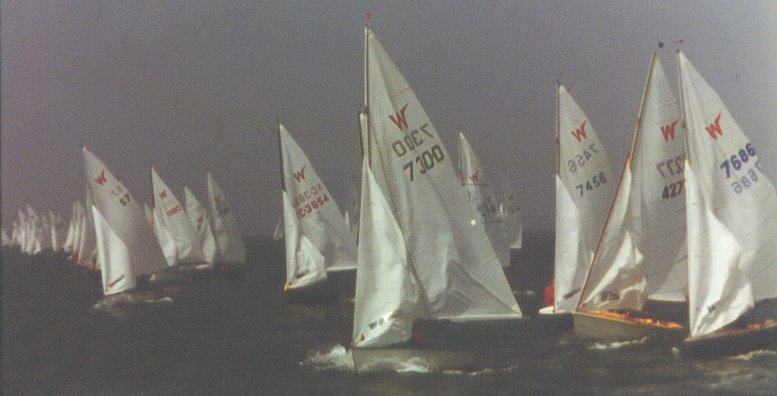 more of same
...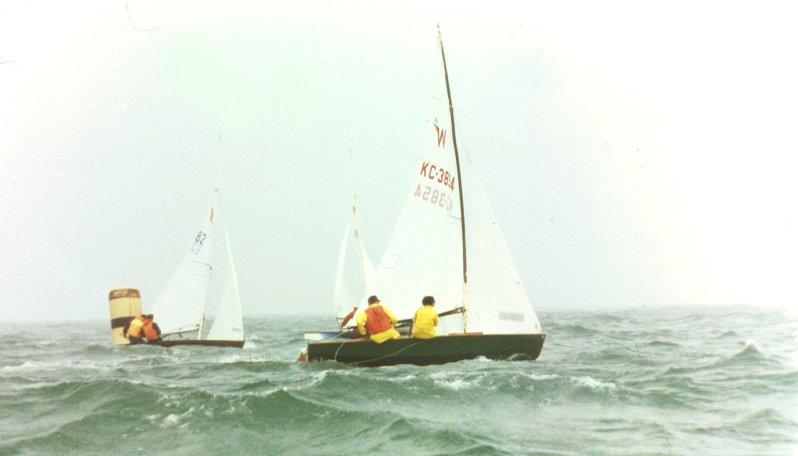 I believe this was race #1 just past the first windward mark. l to r: W82 - Nick White, W7628 - Terry Clark, W864 - Nick Seraphinoff (still going upwind), W3854 - Uncle Al
...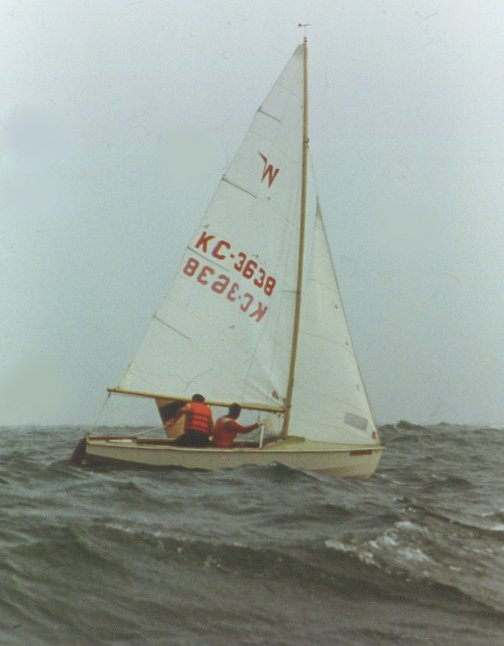 Last time Russ and Jenny Burrell felt like this was on the
Roller Coaster at the Canadian National Exhibition!
...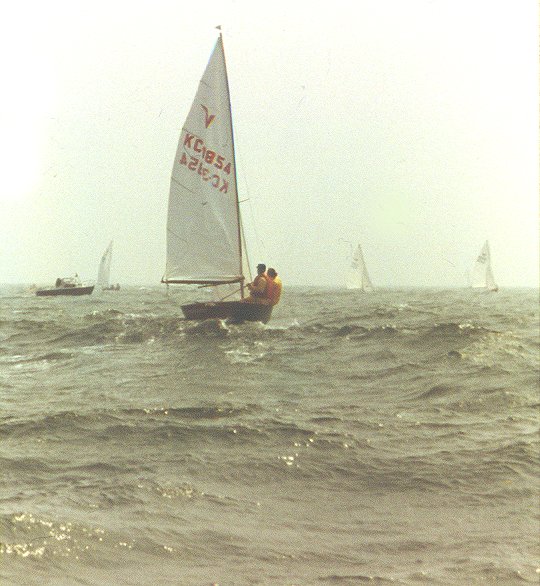 Al and Julia relax(?) before the start.
...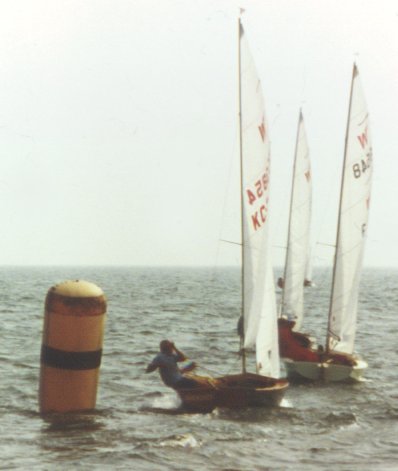 Race 3: starting beat #2. Uncle Al (3854) chases Karl Lohr (6548) and an unknown W.
...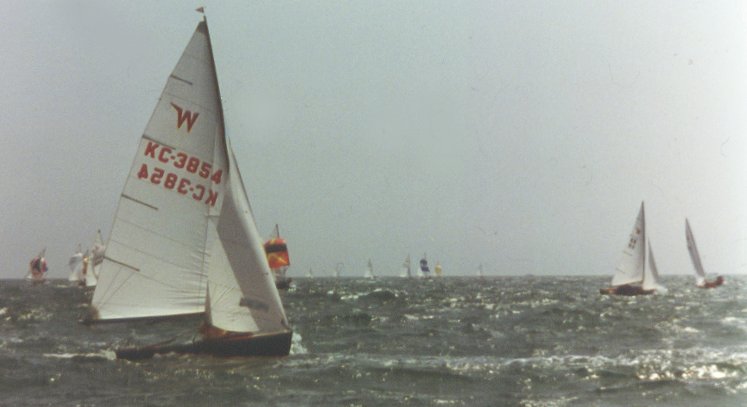 the end of a second reach of one of many windy triangles
...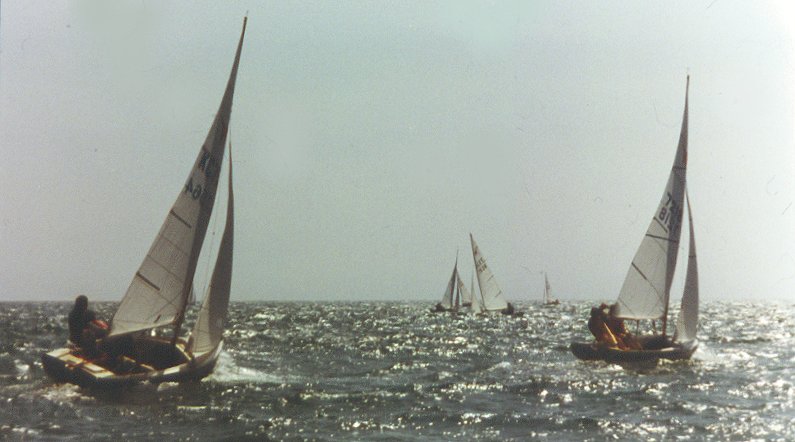 the start of yet another beat: Darrell Hicks (7564) chases fellow-Canadian, Bryan Sims (7218).
...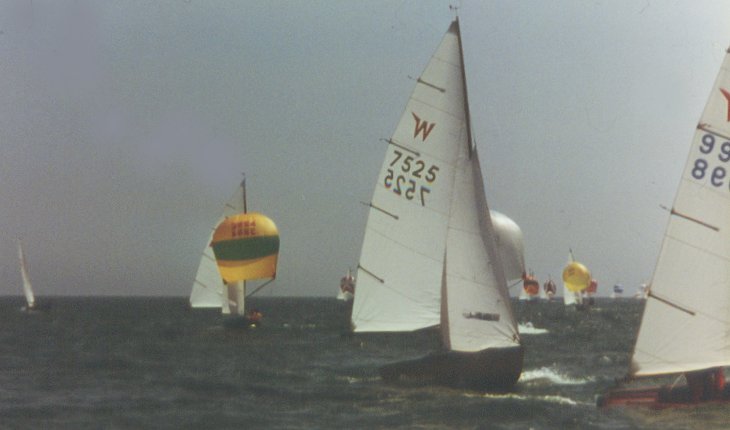 the end of one of many "sausages"