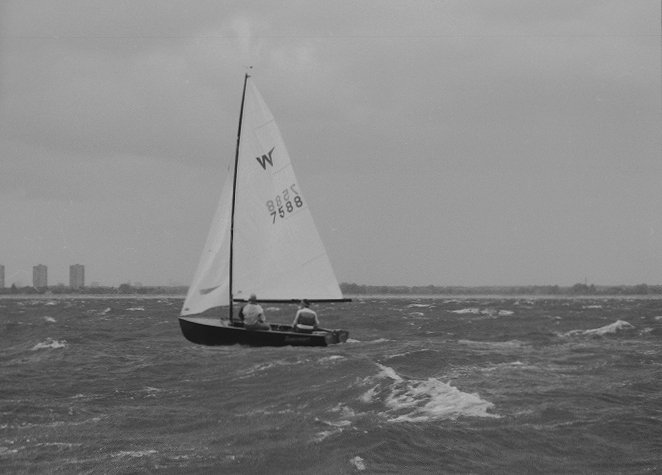 The champions-to-be, Ian Porter and Simon Wetherill, await race #1.
..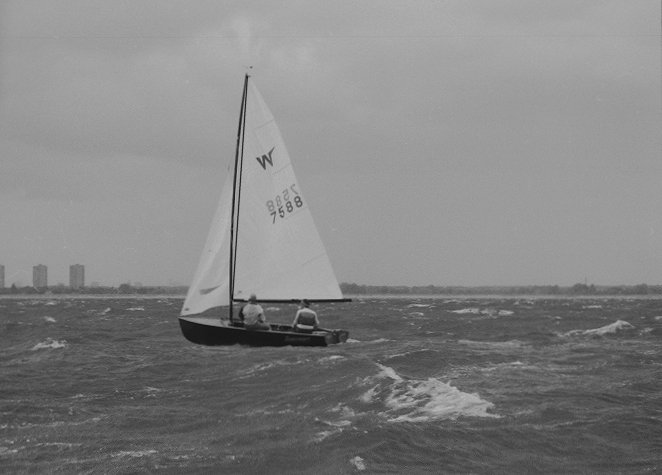 In winds gusting above 40 knots, even Ian has opted for a goodly amount of mast bend.
..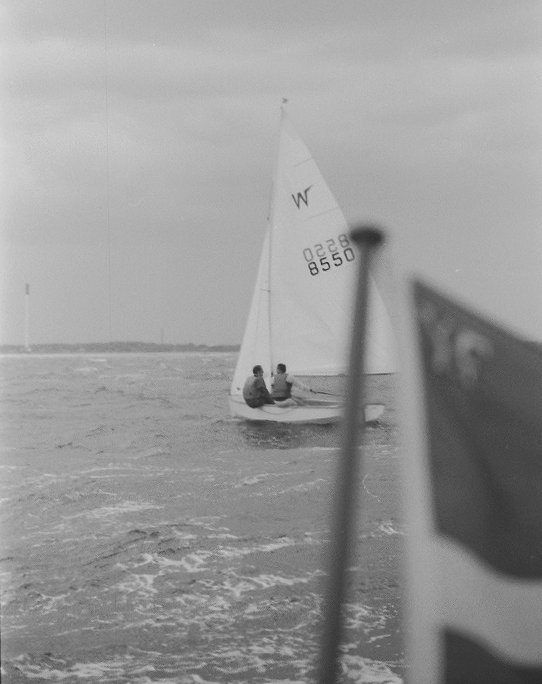 Ian and Bruce Robson check out the first beat - note the wind-driven foam on the water.
..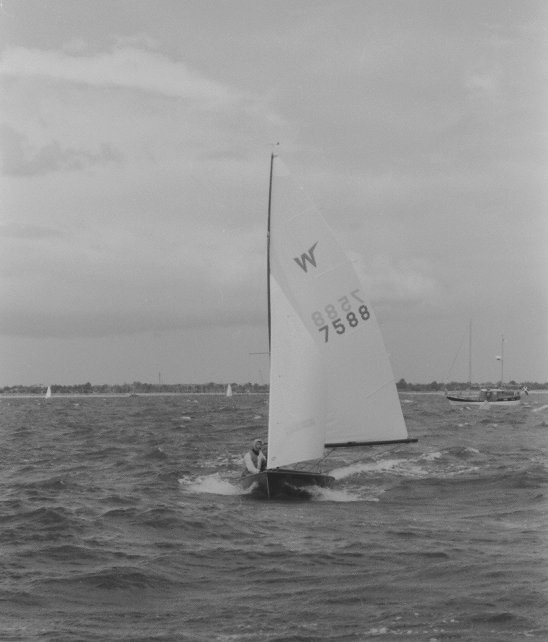 Ian and Simon check out the starting line in a relative lull.
..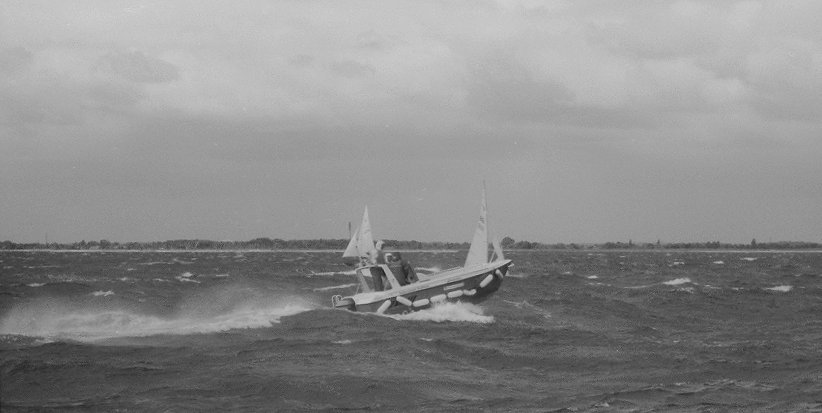 Safety boats ready for the action that they are certain to see.
..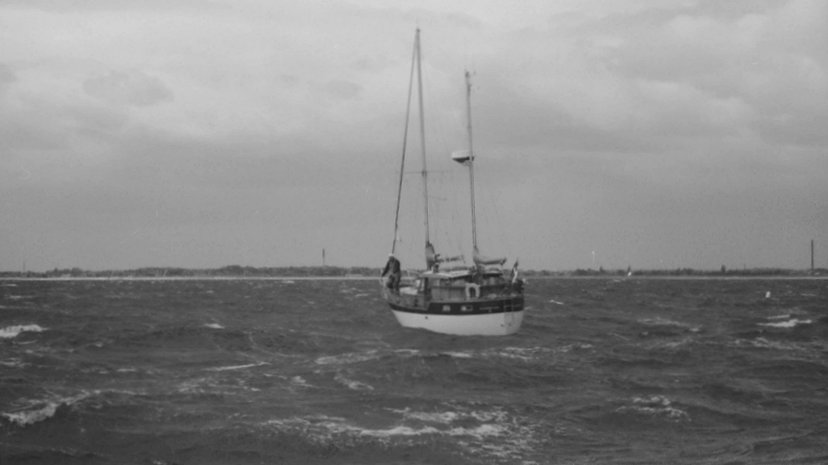 A nice and solid RC boat will be appreciated today!
..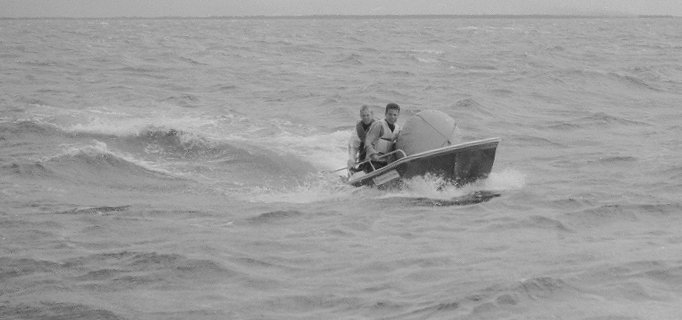 Even the mark laying will be a real challenge today!
..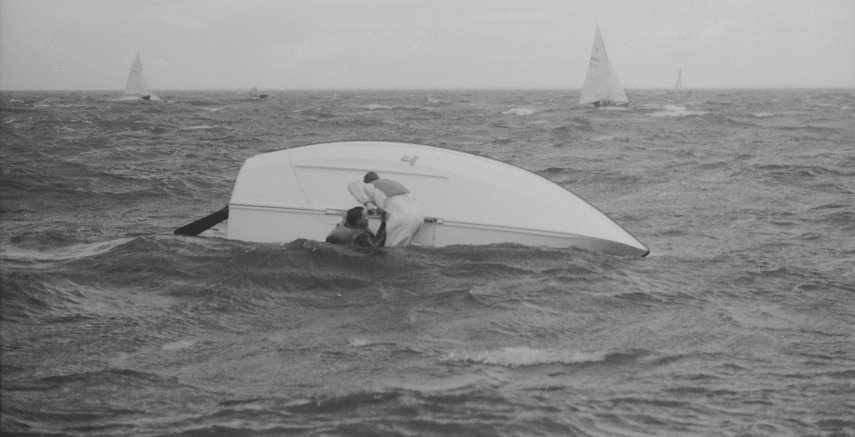 OW010: Unidentified swimmers. This would most definitely not be a good day
to try to control your boat with the rudder part way up!!
..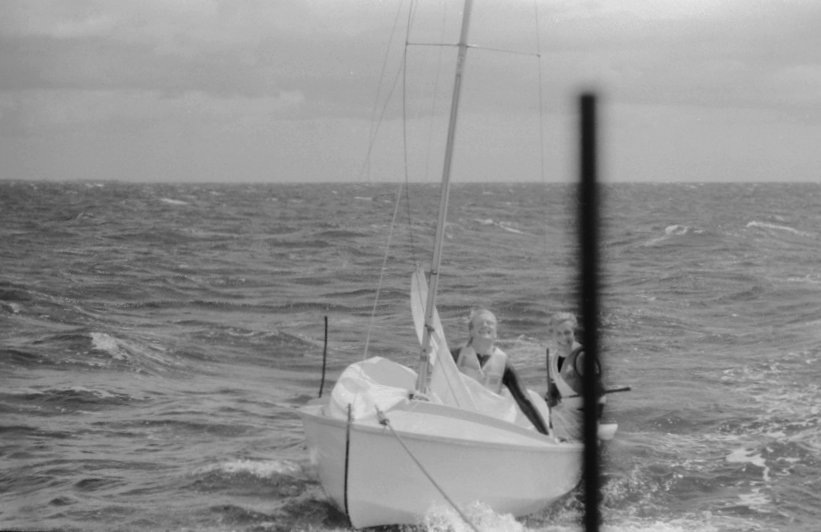 OW011: No pictures from the actual race which was being won by Mike Webber-Walton until the wind began to drag the marks off their position and the race was abandoned when Mike was already on the final beat!
..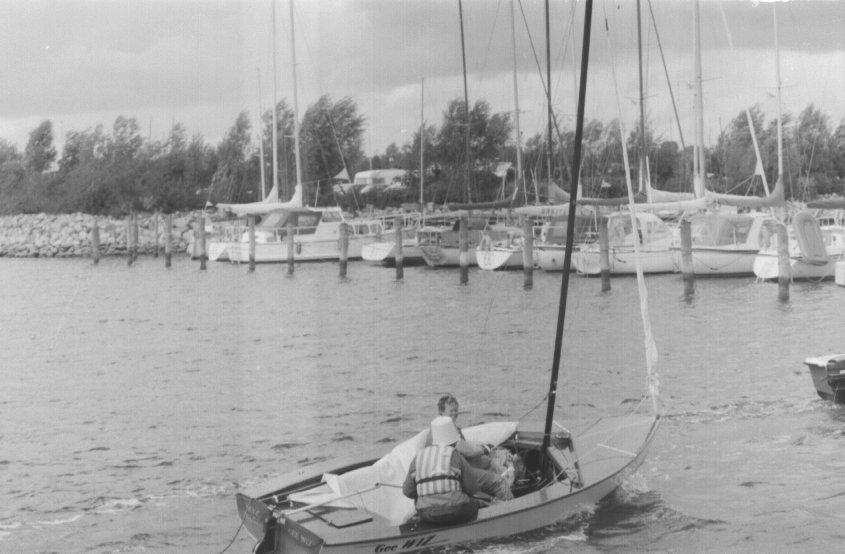 Another rescue. Neil (note the millinery fashion piece) and Maggie Shawcross smile as they reach
the shelter of the harbour.
..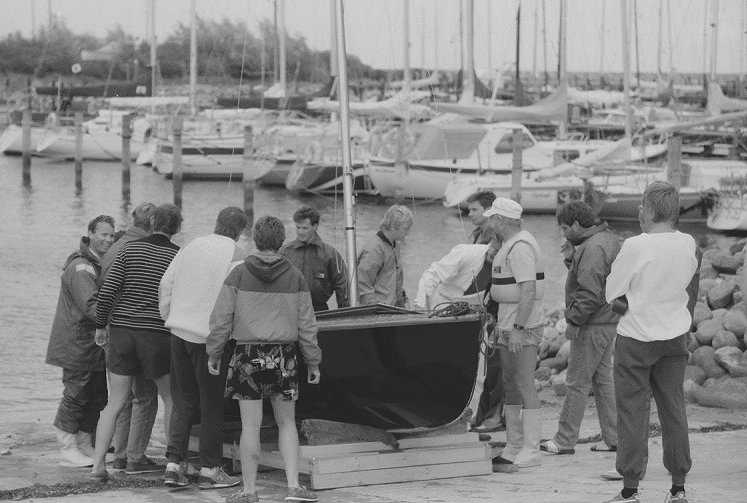 Bryan Sims has lots of help dry docking W786...
..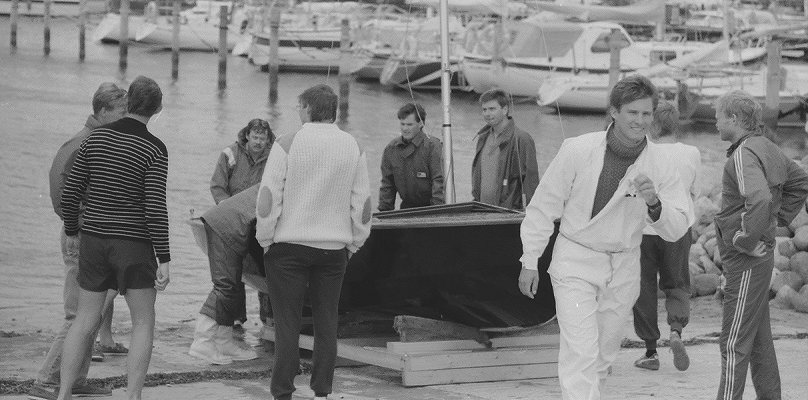 ... which was shipped over by air on this wheel-less cradle.
..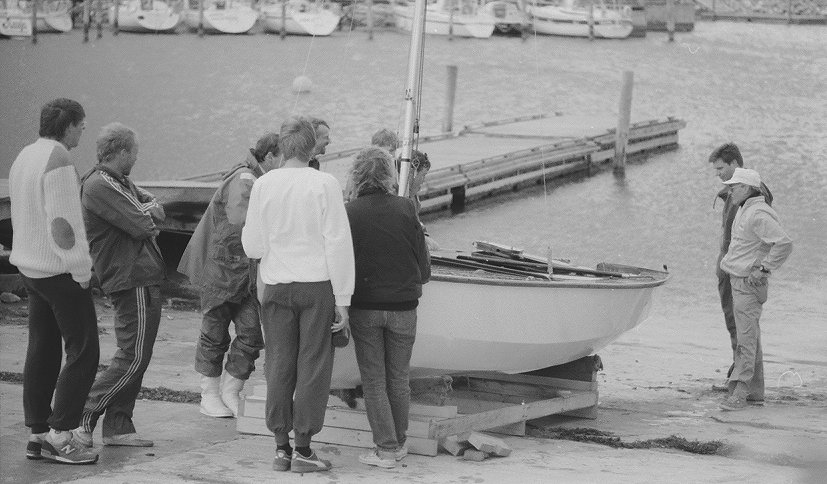 Even right here in the harbour, the vicious wind streaks are evident.
..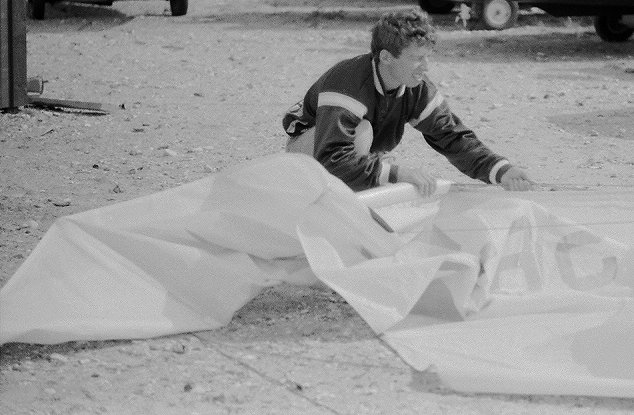 OW016: Folding what's left of the sails...
..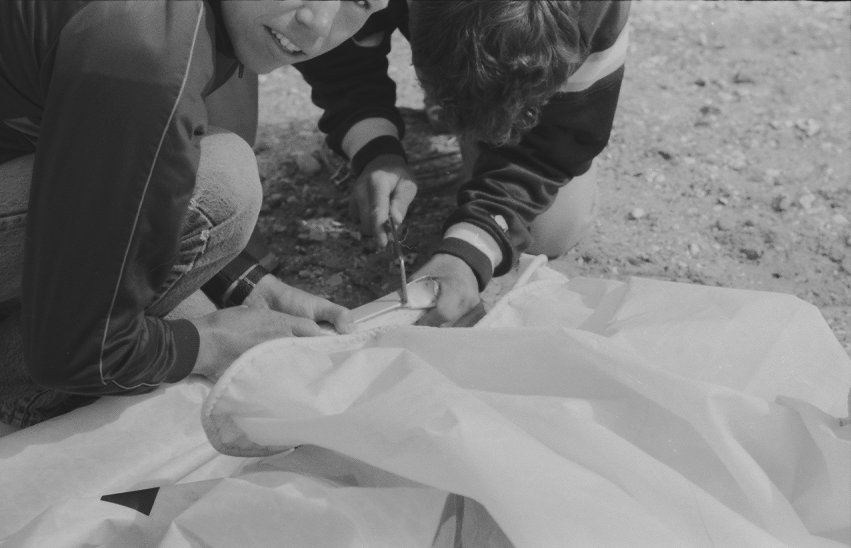 ... and doing a few little repairs.
..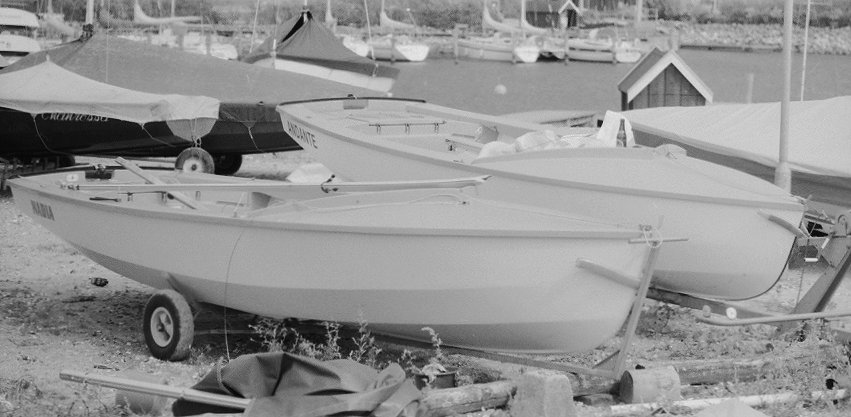 Some were not let off with a mere capsize.
..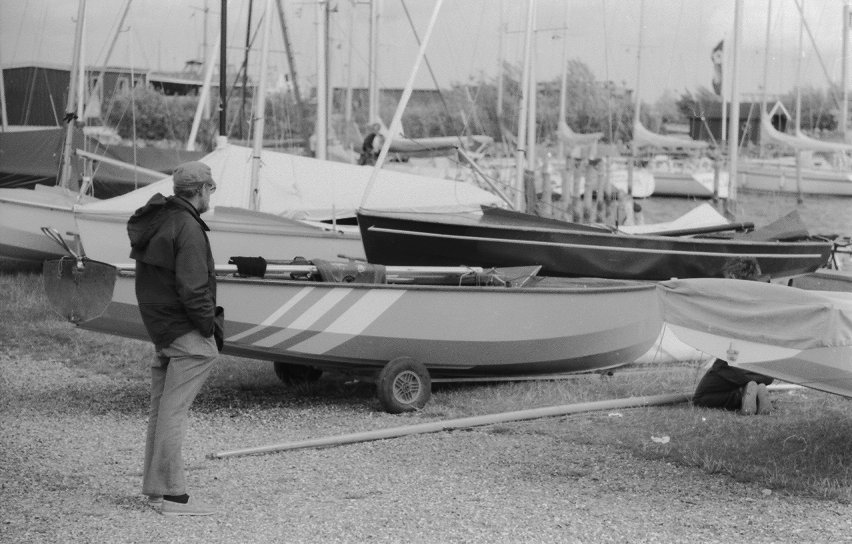 Rumour had it that no fewer than six masts had not made it through the race!!