After a summer that had produced nothing more than 3-5 m/sec (6-10 knots) over Copenhagen, Worlds Week got raw, blustery weather - a daily high near 10°C and far more wind than any previous Worlds. Even before we opened our eyes in our rented camper at the Vallensbæk SK on Køge Bugt just south of Copenhagen on the day of race 1, we knew it would be an exciting day. The camper was being violently rocked by frequent gusts of wind!
..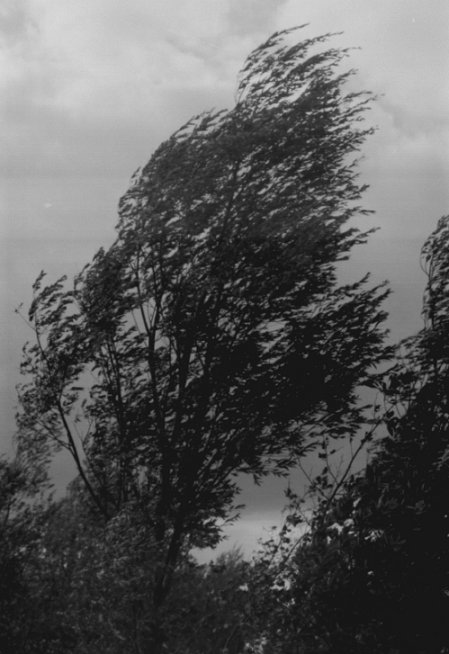 ..
Despite winds gusting up to 22 m/sec (= F9!!), the RC started the race, assuming that the best in the Wayfarer world should be able to cope. Wayfarers being much heavier than high performance boats, they are much harder to sail due to immense stress on sails and rigging.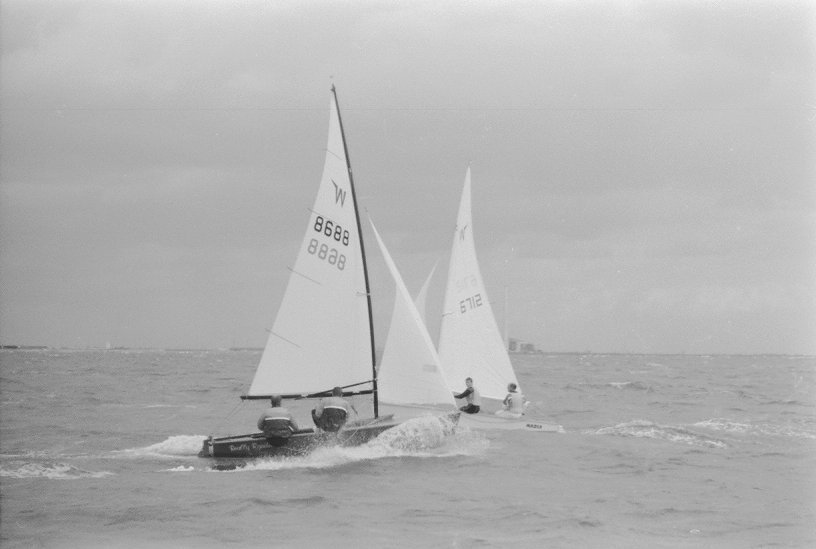 Several masts were broken and there were numerous spectacular capsizes. Even that heavy air wizard, Ian Porter, was captured on video on a mad reach as a gust dipped his boom into the water below the spray that was being blown off the top of the waves, and he dumped in a flamboyant welter of spray. By way of comparison, it was in winds like these that Frank Dye, on his way to Norway, took down his mast, put out the sea anchor, poured the oil onto troubled waters - and dumped anyway! Even winners were losers in this race as the RC had to abandon late in the race because the wind was blowing the marks out of position!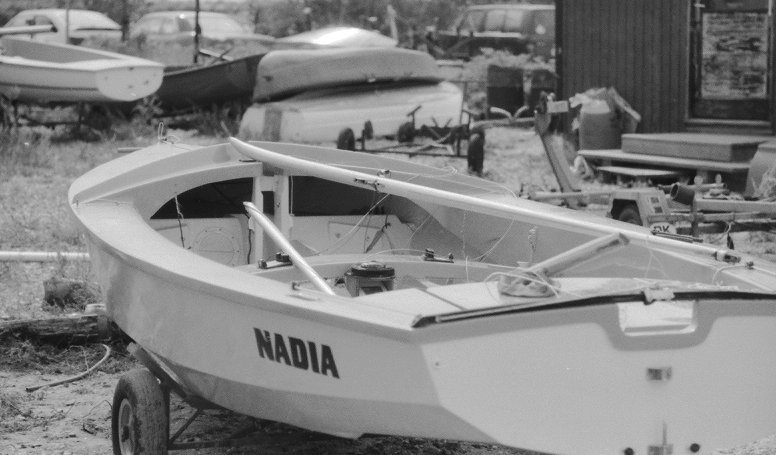 Except for the Thursday morning race in winds of 2-5 m/sec, the rest of the five races we finally got in, were sailed in winds near 15 m/sec. where Ian Porter (below right) and Simon Wetherill (below left) dominated and won their second Wayfarer World title - again with a perfect score of zero points! Just like in the 5-race series in '83, Ian lost only the light air race - this time to Robin and June Barker. A very close battle for 2nd place went to the Scottish crew of Neil Harvie and Peter Malcolm over England's Mike Webber-Walton.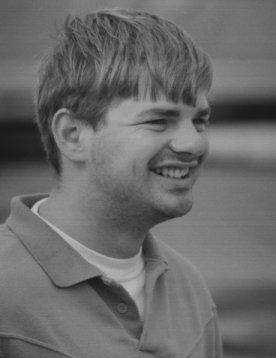 ..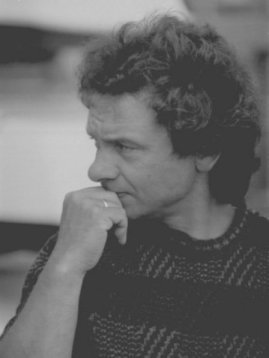 Only the Danes, Lars Blønd and Søren Haldager, who placed 8th in a borrowed boat, broke the UK monopoly on the top 10. But there were 3 Danes in the next 4 spots: young Anders Friis (11th), Henrik Koch (12th) and the unlucky Bjarne Lindquist who placed 3-5 in 2 races but had breakdowns plague him in the series! It was a very pleasant surprise to see the Danes suddenly field a team with such strong racers.

With no U.S. boats present, 10 Canadian crews represented North America but even perennial North American champ, Al Schönborn with Tom Wharton providing the smoked salmon and the Famous Grouse Scotch, could do no better than 19th!

Despite the difficult weather, this was a very worthwhile week - especially for your Uncle Al who had the good fortune to be assigned W-Nyt editor, Jesper Friis as his "buddy". Jesper, his helm, Poul Ammentorp, and their families adopted Tom and Al for the week and the result was a belated but much appreciated revelation of how the Scandinavians sail Wayfarer the way it should be sailed: they do both racing and cruising with the same great enthusiasm while invariably having a ton of fun! I was impressed enough that I have since then sailed in more Danish Nationals than most Danes and spend my winters trying to learn Danish.
..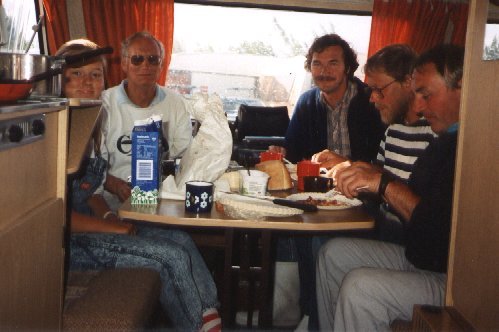 By the end of the week, most of us were singing/humming the Wayfarer Song, written by Joel Bøgh to the tune of Whisky in the Jar - and even translated into English just for us. The final bash, where Ernst Henriksen and the Esbjerg Fleet led - complete with appropriate gestures - a rousing shanty about Lass, an Esbjerg mariner who sails off into the North Sea between Esbjerg and the island of Fanø with only bakskuld (salty, smoked fish) and 'kaffepunch' as provisions. He is lost at sea but the good news is that now, every time a sailor 'goes to the bottom', Lass is there to greet him with a 'kaffepunch'.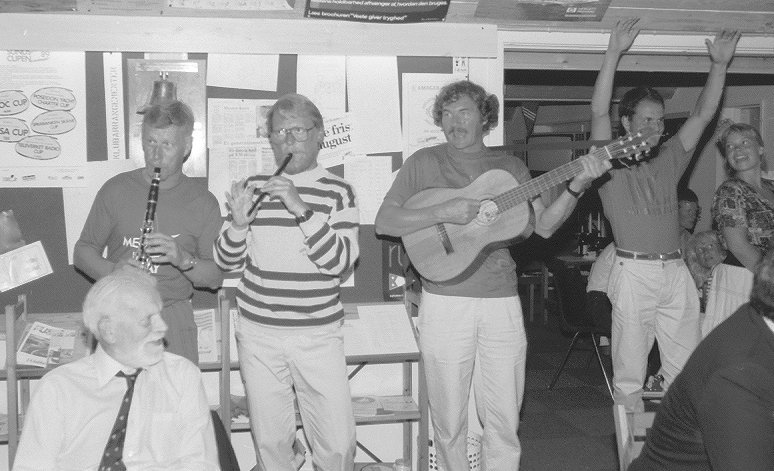 The Wayfarer Stompers provide the music while Esbjerg Wayfarers, Carsten Lauridsen
and his then girlfriend (now wife), Anne (r) demonstrate the required gestures for "their" song.