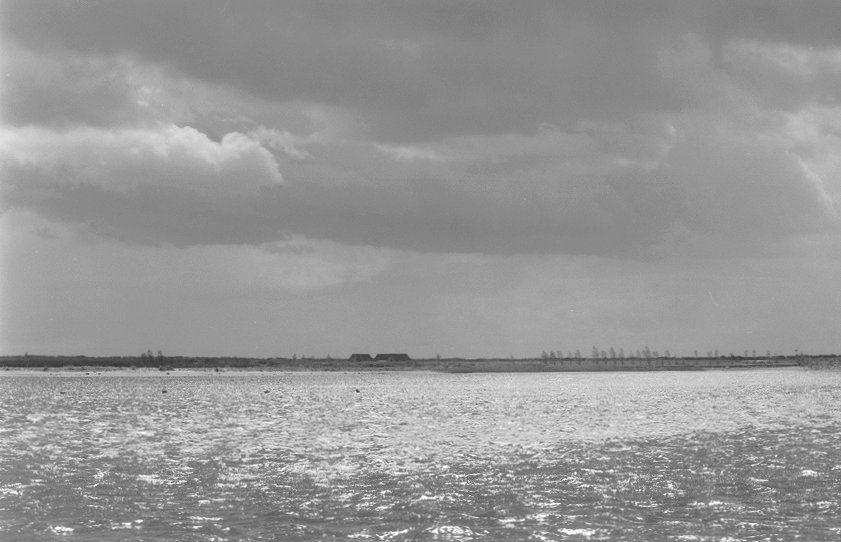 Typical "wind clouds" as a cold front moves in the day before the start of the racing.
Even in the very sheltered outer harbour, the strength of the gusts is evident.
..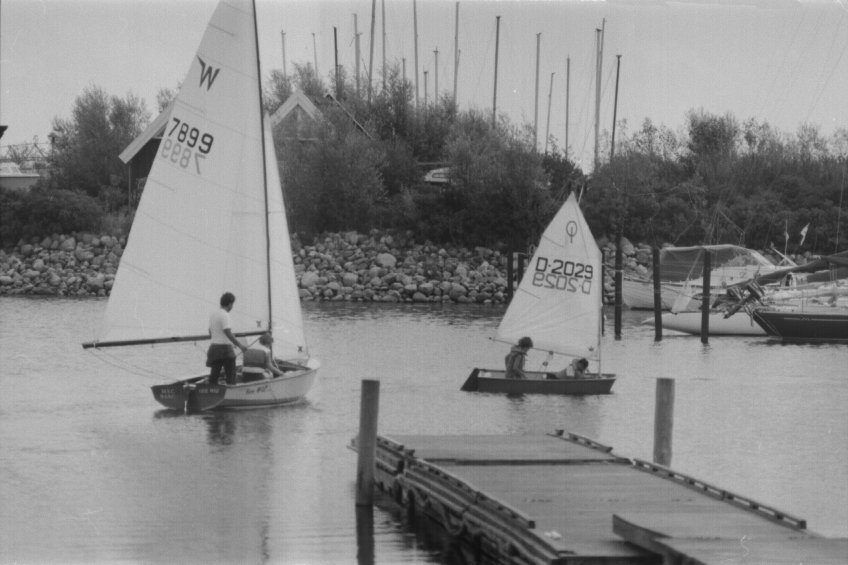 The day before had been a mellow summer's day.
Here Neil and Maggie Shawcross follow an Opti out of the harbour.
..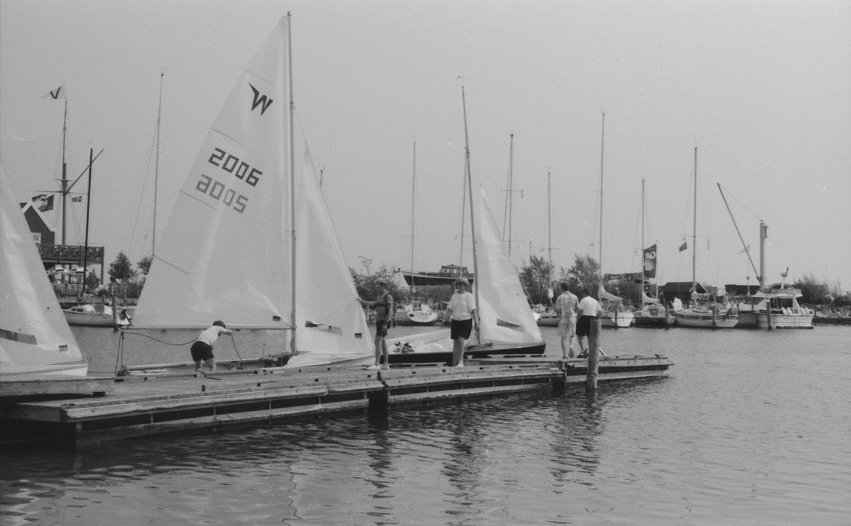 Joel and Jesper Bøgh prepare to put W2006 through her paces.
..
Bill Fyfe and Brian McCleery of Ottawa (W6739) and the Boulton brothers from Oakville (3587)
prepare to head out for a bit of acclimatization.
..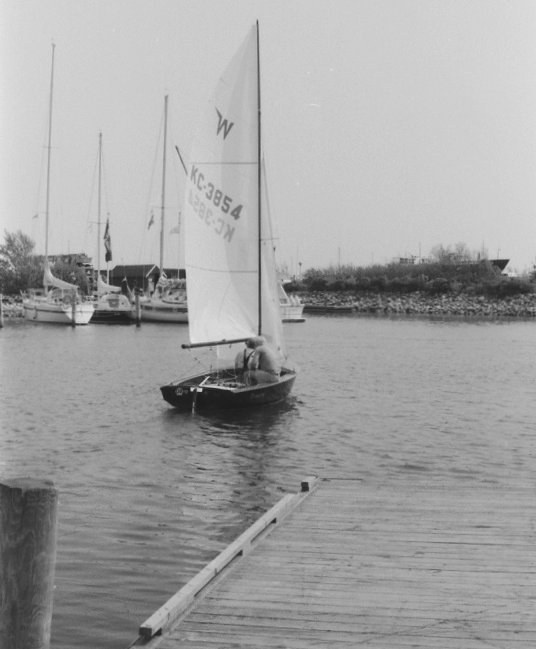 Putting the SHADES 3854 sails on Recovery (W7900) borrowed from Graeme Hinton of Aldeburgh and brought to Denmark on the (car) ferry via Esbjerg by George Blanchard and Graham Dodd, Uncle Al and Tom Wharton sail off for an afternoon of fine-tuning.
..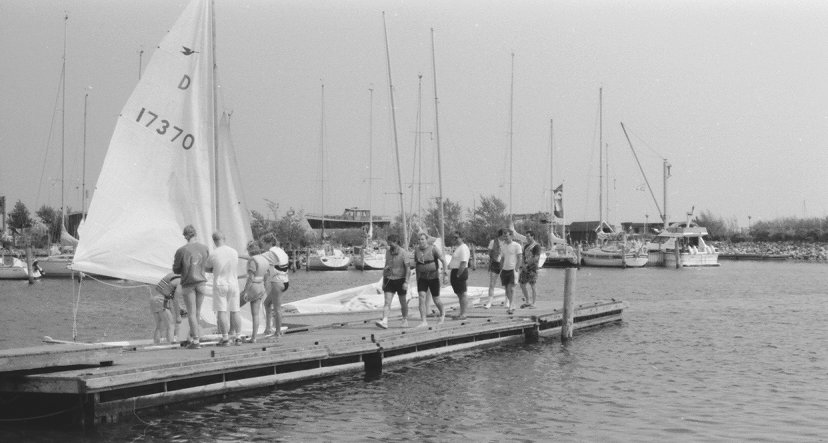 A Danish Snipe joins the parade.
..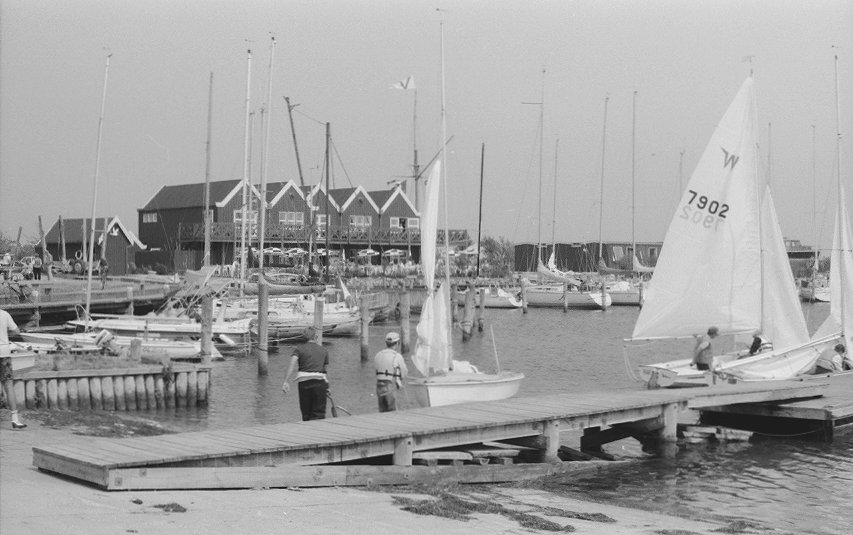 Dave Connor of Windsor launches his borrowed boat as ...
..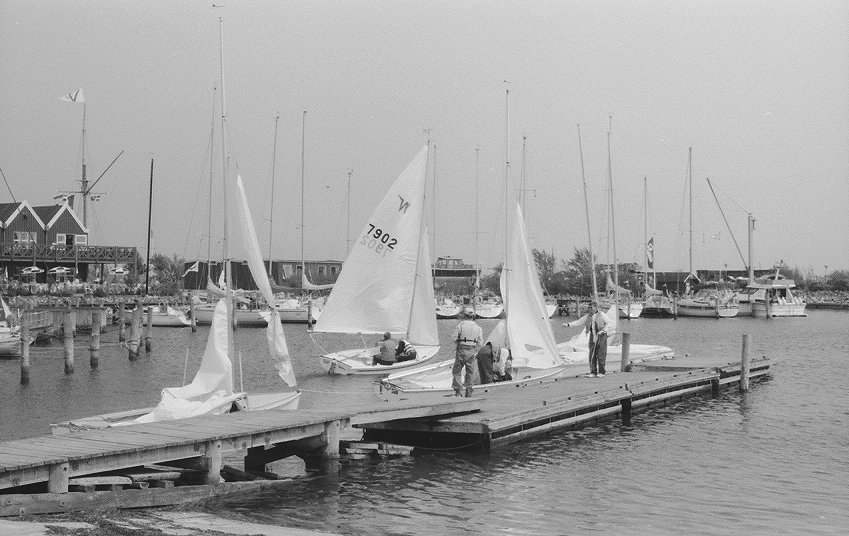 WP08: ... Søren and Inge Jensen sail off in 7902.
..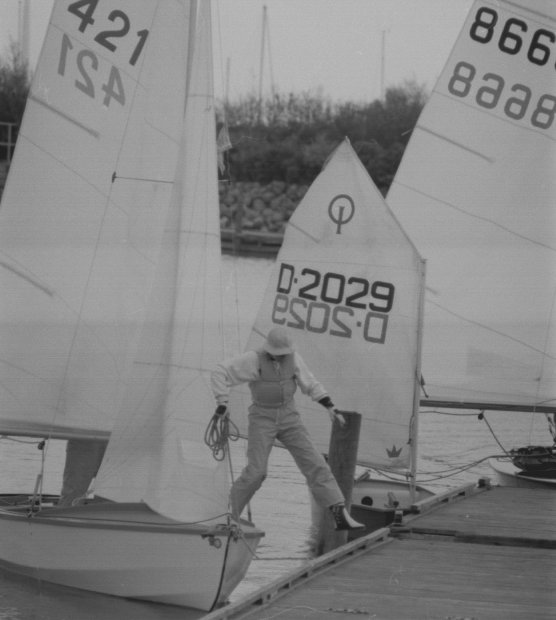 Darlene Collins steps ashore after a fun afternoon of practice in 20C and 10 to 15-knot winds.
..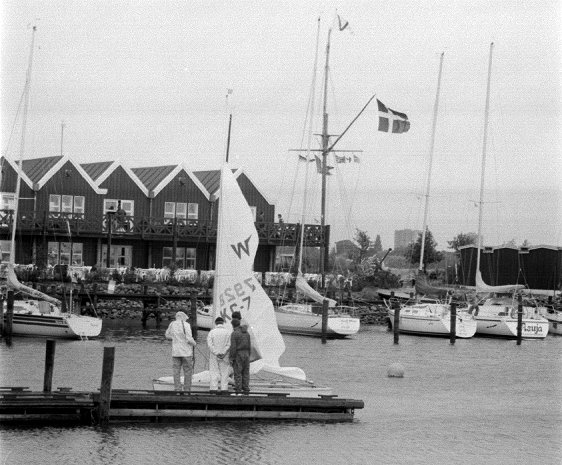 But by the next morning, temperatures have plummeted to under 10C...
..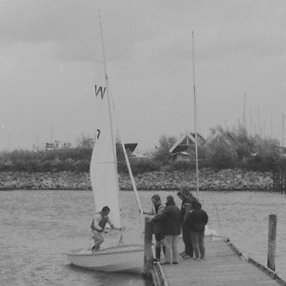 ... and winds were already gusting to well over 20 knots
as Ottawa's Keith Kennedy and Jim Murphy contemplated some pratice.
..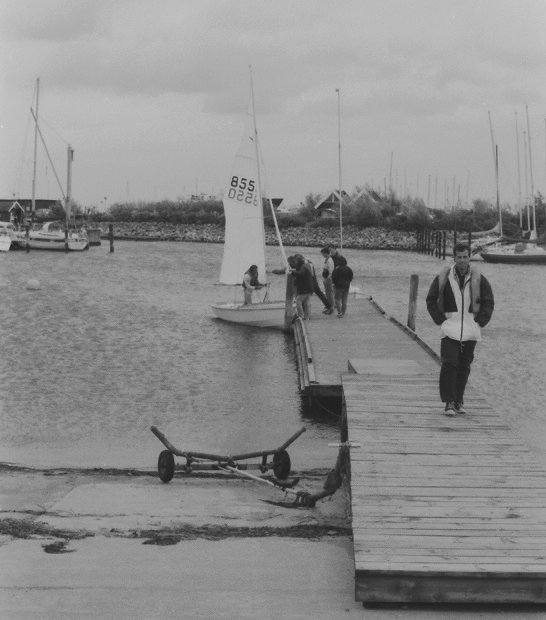 Of course, this was perfect sailing weather...
..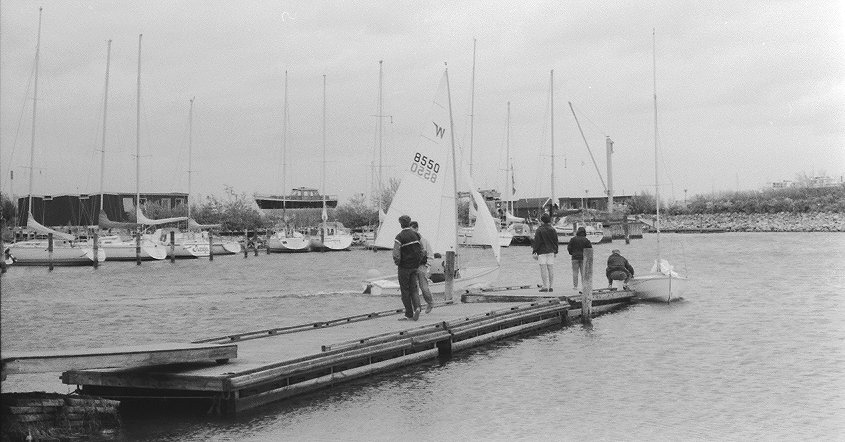 ... for the strong, young teams ...
..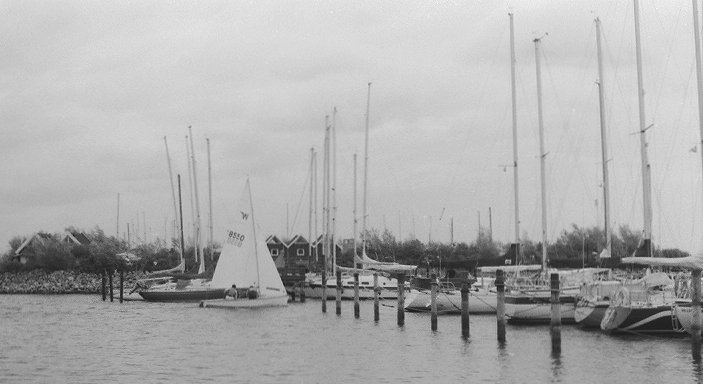 ... such as the Robson brothers, Ian and Bruce, in W8550.
..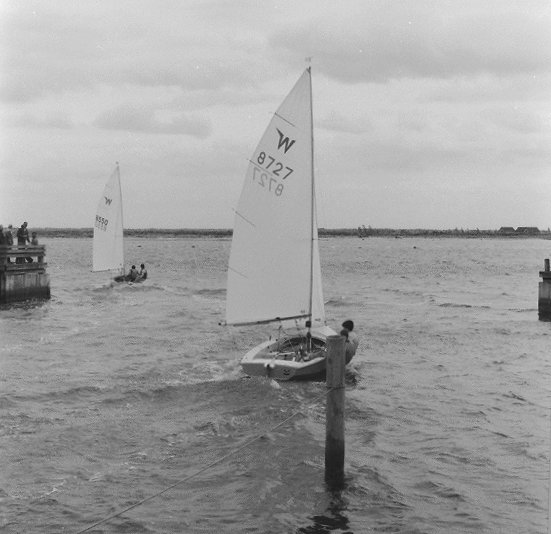 Following Himbeergeist out into the fray were the very talented young team of Chris Sallis and Philip Manning in W8727. The latter placed 3-8-2 before an OCS in race 4 and the need for an early start home brought a DNS in race 5 which knocked them out of top 5 contention.
..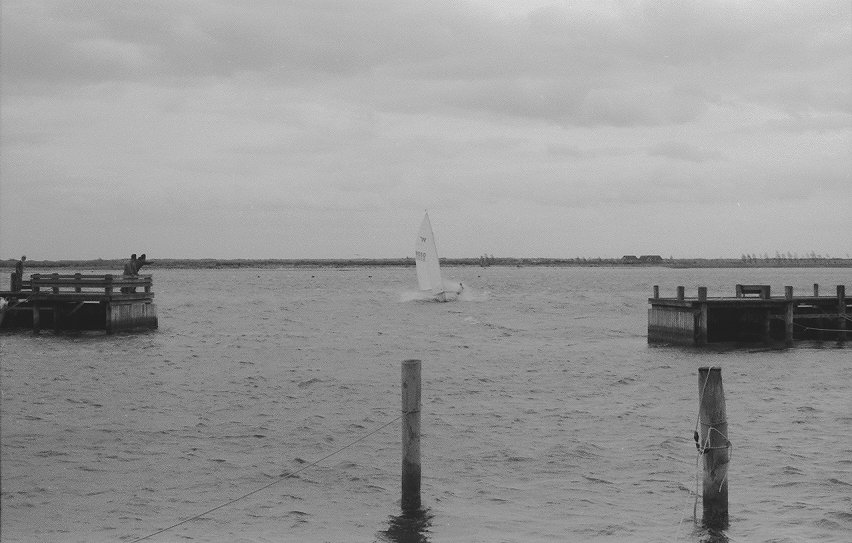 No worries about the wind dying and missing supper...
..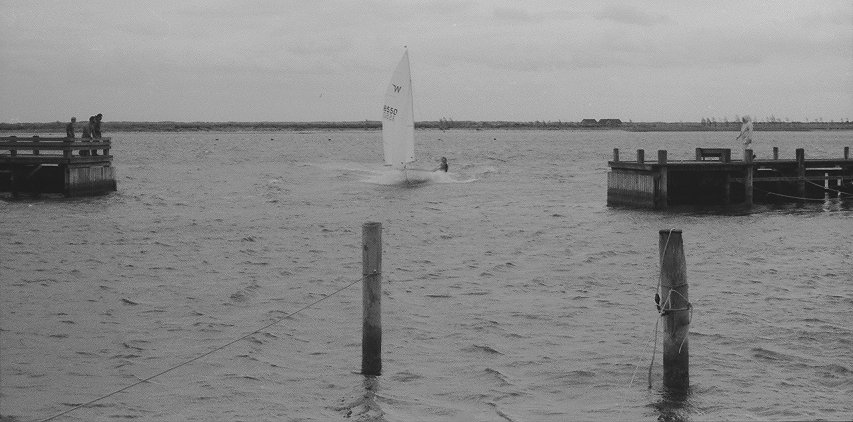 ... for the brothers Robson on this day!
..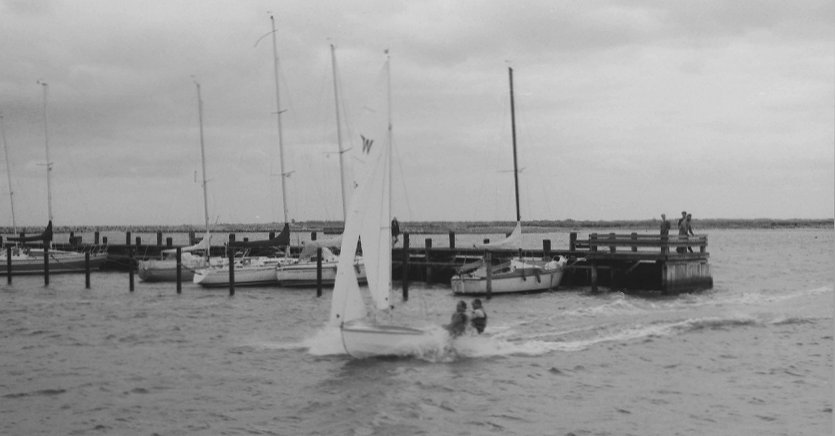 Note the twist in the main even with lots of vang holding the boom down!
..

Not too many takers on this day as the Robsons lead
Henrik Koch (1967) and Chris Sallis (8727) back to the bar.
..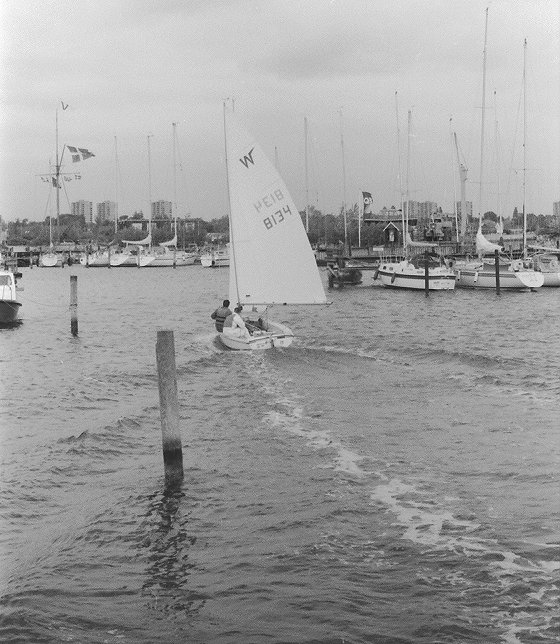 Lars Blond and Søren Haldager borrowed W8134 and finished
an amazing 8th in the their first Wayfarer experience.
..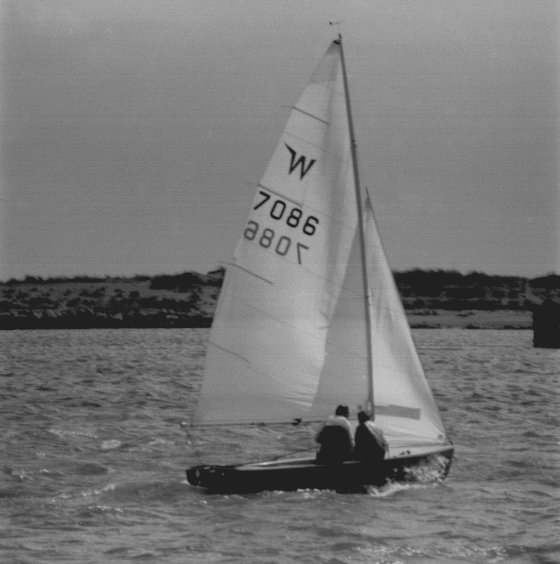 Colin Taylor and Kevan Gibb prepare to tack...
..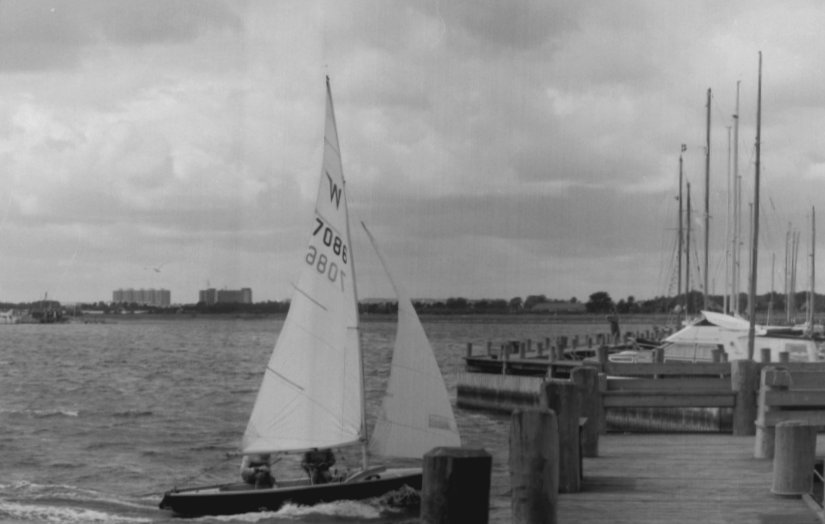 ... into the narrow harbour entrance.