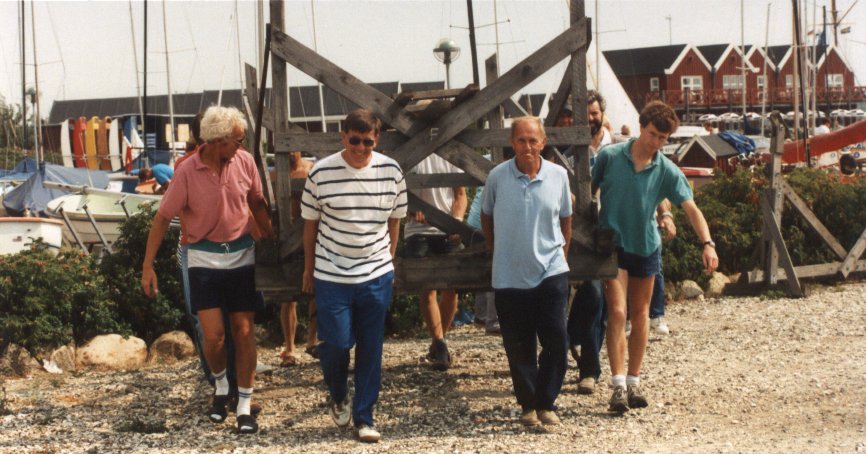 It took an international Wayfarer effort to clear some VSK space...
..
... for the nearly 50 Wayfarers.
..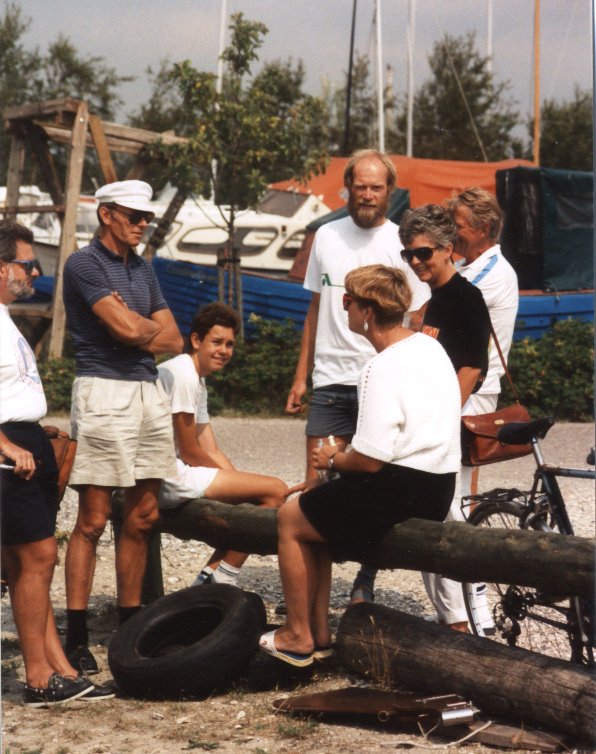 An ad hoc meeting of the SWS organizing committee when the weather was still summery. (l to r)
Standing: Flemming Nielsen W5797, Danish Sailing Association Chief Measurer; Poul Meldgaard, W 5263, SWS Measurer; Karsten Meldgaard, son of Poul M.; Bo Christensen, W 2042, SWS Cruising Secretary;
Sitting: unknown woman, Standing: Jytte Meldgaard, wife to Poul M., unknown woman
..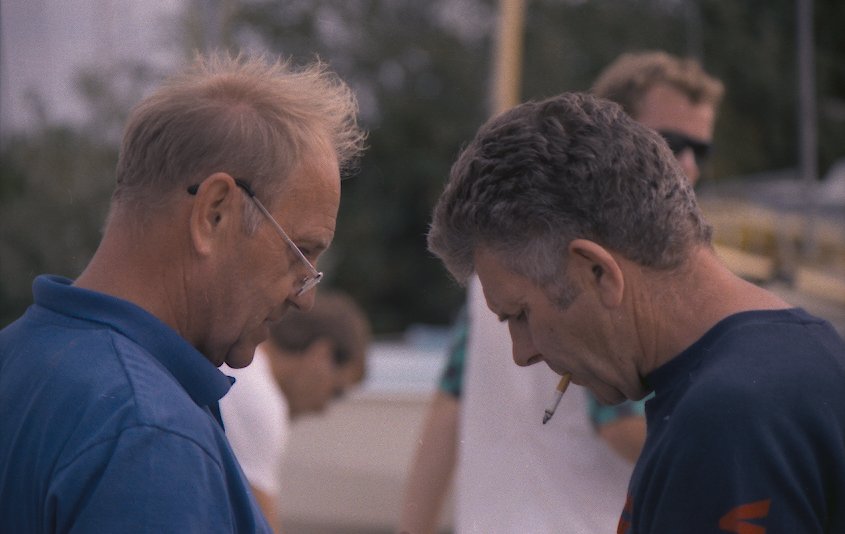 Bill Fyfe (left) and Brian McCleery contemplate action re: their borrowed boat.
..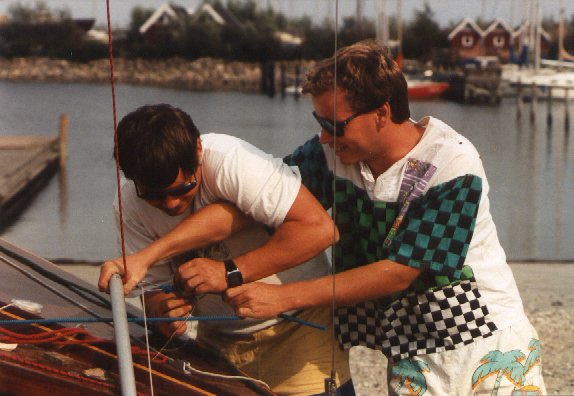 Sandy Clifford (left) and Bryan Sims demonstrate the fine teamwork
that comes only after years of sailing together every day!
..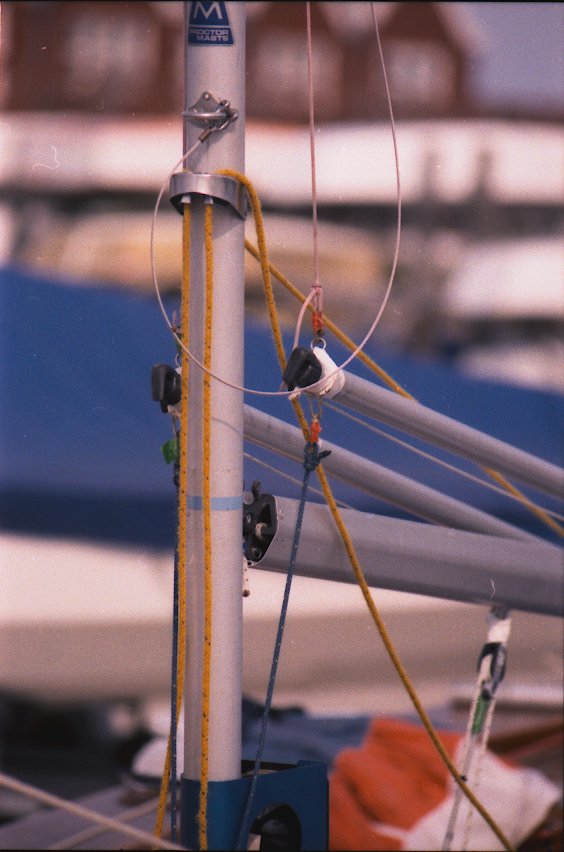 A pole for every occasion!
..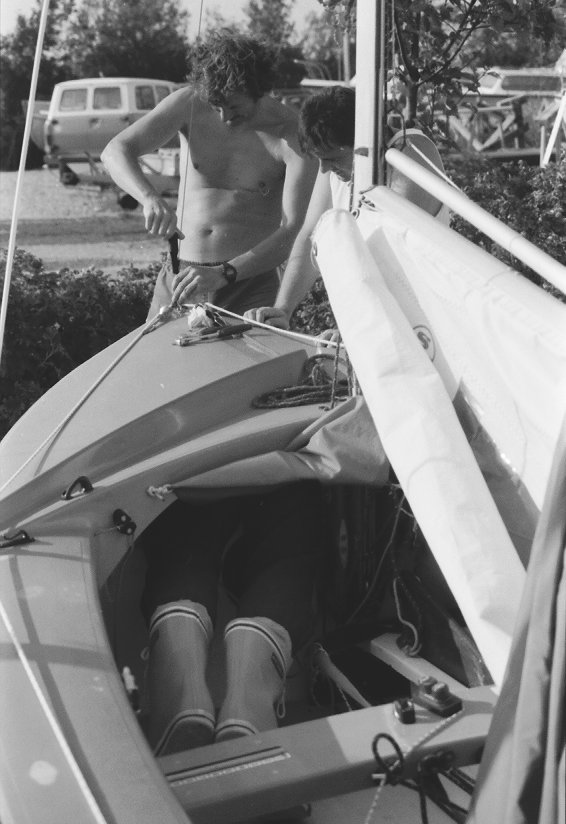 Uncle Al's caption has kindly been corrected by Steve Carroll (W6066) as follows:
"You have correctly identified Poul Ammentorp working on the stem fitting... This picture was actually taken after the racing on the light air day (day 3 or 4) as a result of the mast almost coming down on the water. Go figure - I sailed with my Dad in 44 knot winds and there were no problems and the forestay gives way on the lightest day! I was able to rescue the rig without it coming down, make an emergency repair and continue sailing that day. So, in the picture, Poul is working at the bow, I have crawled underneath the front deck to put the nuts on the stem fitting. Watching Poul work is my friend, John Attwell, who came over with me to Denmark. I never did find any Gammel Dansk stored in the boat!"
..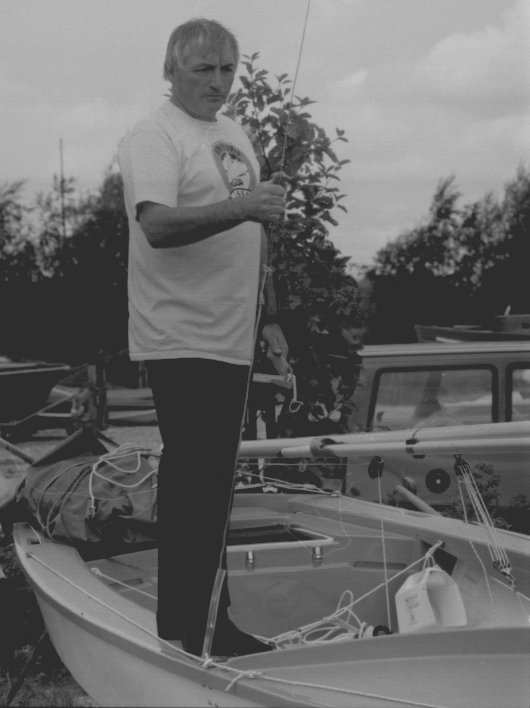 Tom Wharton looks on with a discerning eye. He thinks good sabotage would require Irish whiskey.
..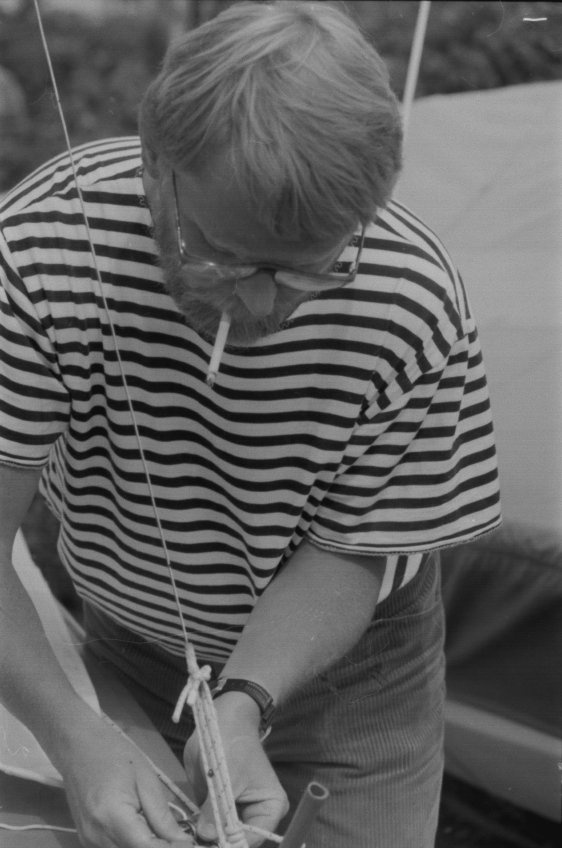 A few more finishing touches from Jesper.
..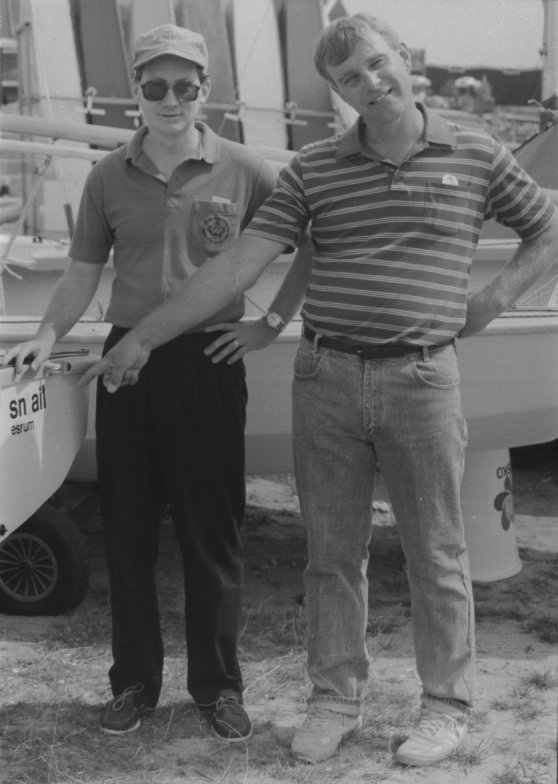 Dave Connor and Scott Martin of Windsor, Ontario hope
the name of their borrowed boat won't be a sign of things to come!