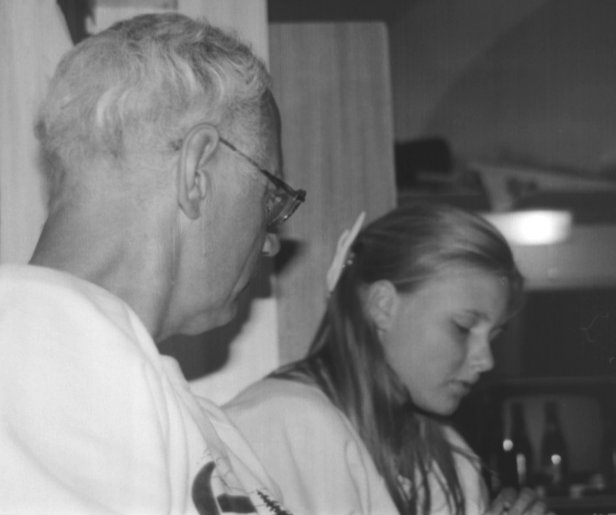 Uncle Al coaches Martha in the use of the video camera.
..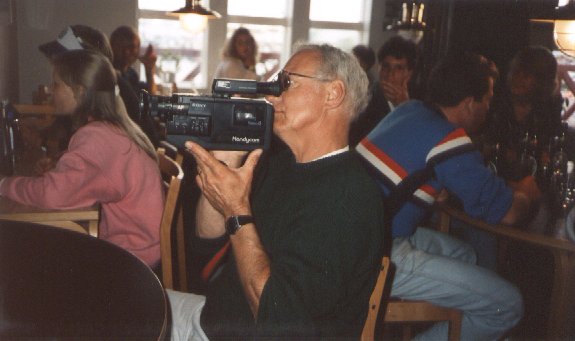 Uncle Al tapes the set-up routine of the Wayfarer Stompers.
..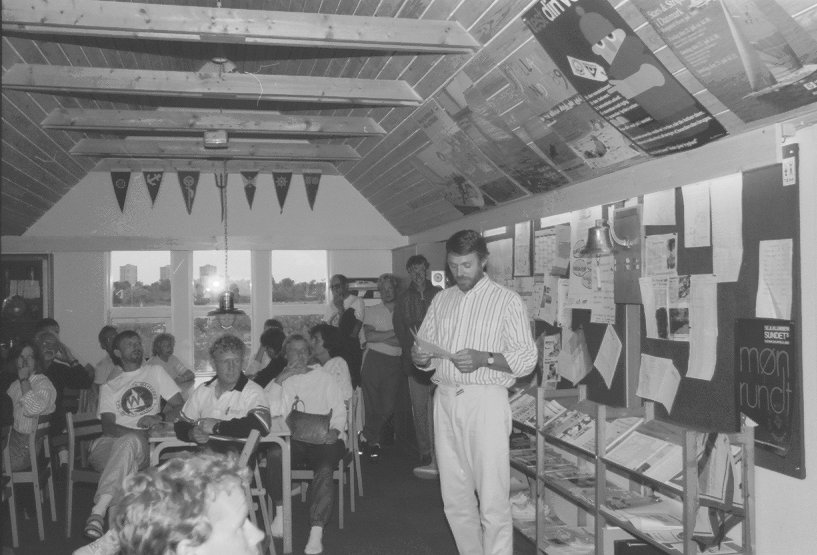 Competitors' Welcome...
..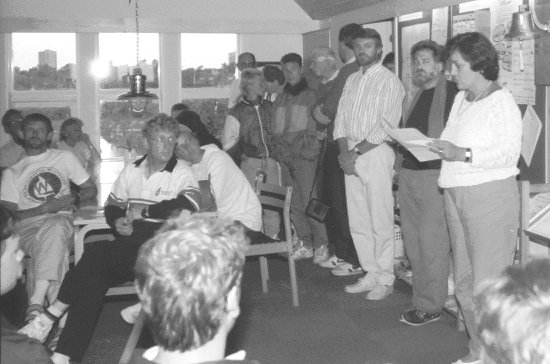 and Skippers' Meeting.
..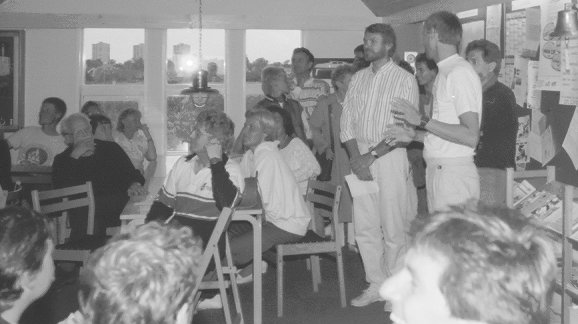 SWS Chairman, Jørgen Hansen (white shirts) greets the sailors and introduces the RC.
..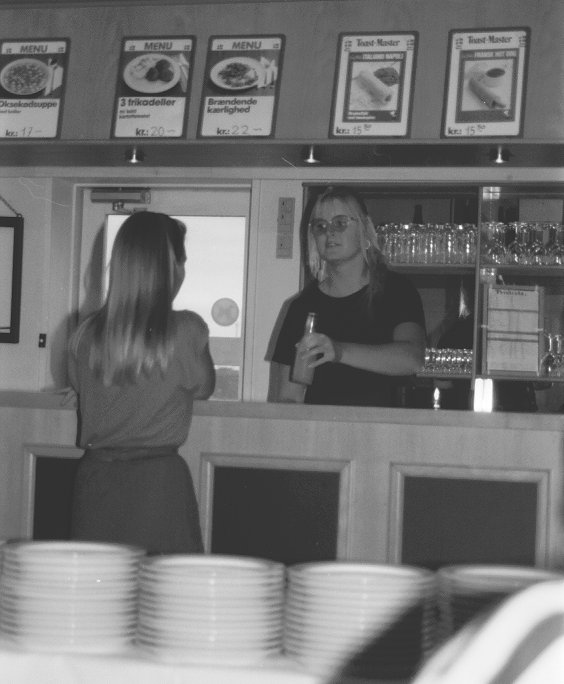 Martha Friis shows that the bar is not just for beer.
..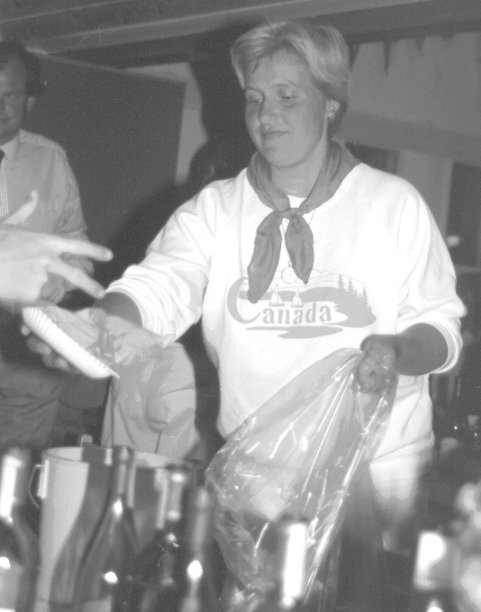 Anneli Friis on clean-up patrol.