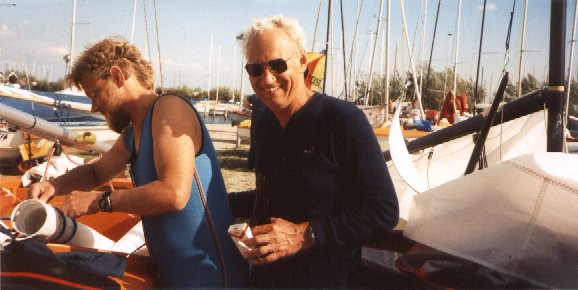 While his new buddy, Jesper Friis, does his usual meticulous post-race clean-up,
Uncle Al searches without success in his "Seal Suit" for a light to his new Danish wind indicator.
..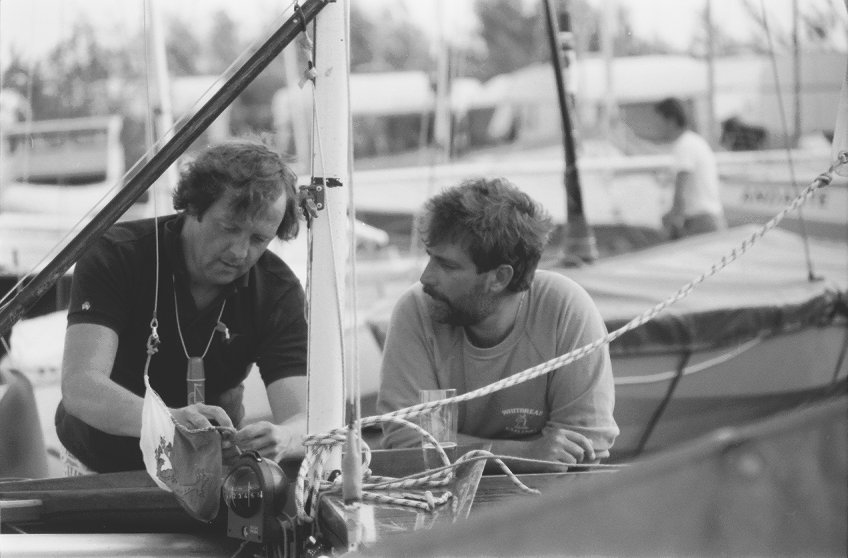 With his precious Danish beer well protected inside the splash rail, Nick White prepares to hoist his flag
as Neil Shawcross looks on admiringly.
..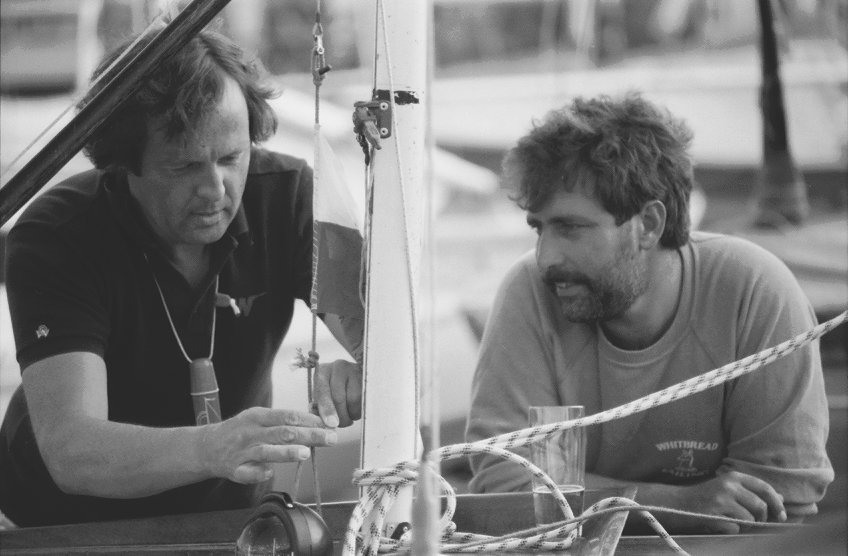 I'm not sure what the significance of the mermaid on the flag was. Lust?
..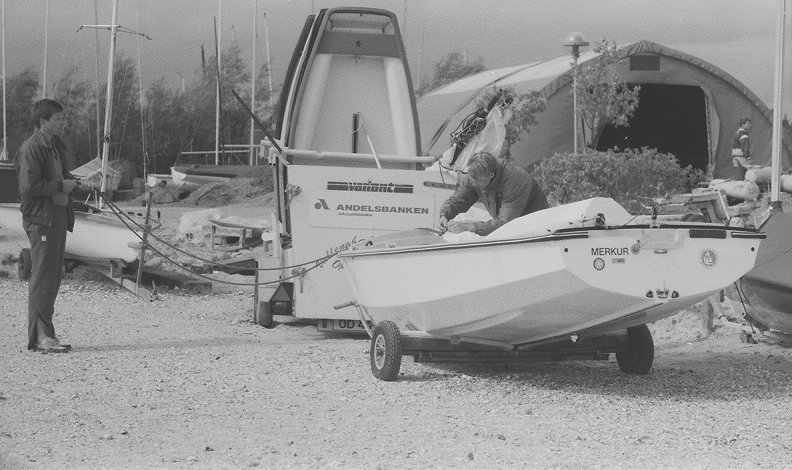 VP34 I do believe this was the team of Lars Blond (right?) and Søren Haldager who stepped into a W
for the first time and placed 8th of 48 in the Worlds. Not - as they say - too shabby!!!
..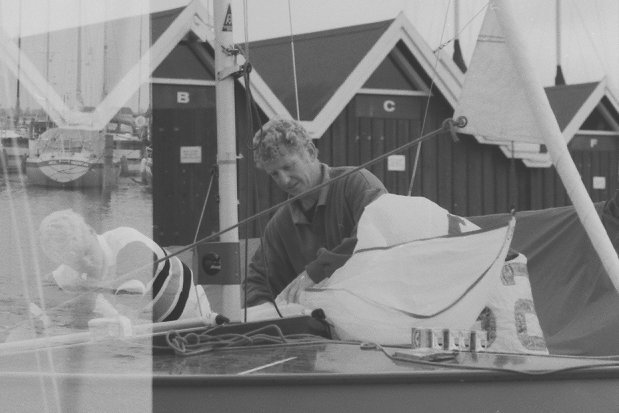 Oops! Two negs overlapped - camera mini-malfunction! But still discernible is Adam Dearnley
supervising his dad, Peter, as the latter stows the spinnaker.
..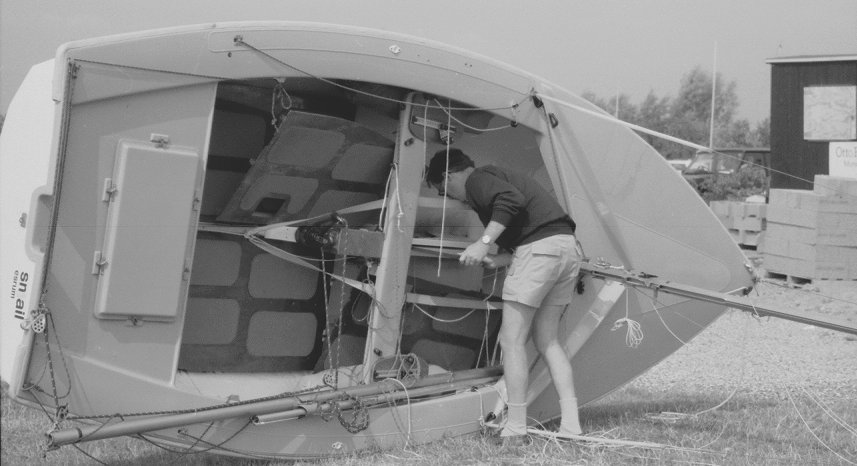 Dave Connor (and presumably Scott Martin) work on finding the goddamn'd hole (so to speak)
so that they can put the freshly checked centreboard back in.
..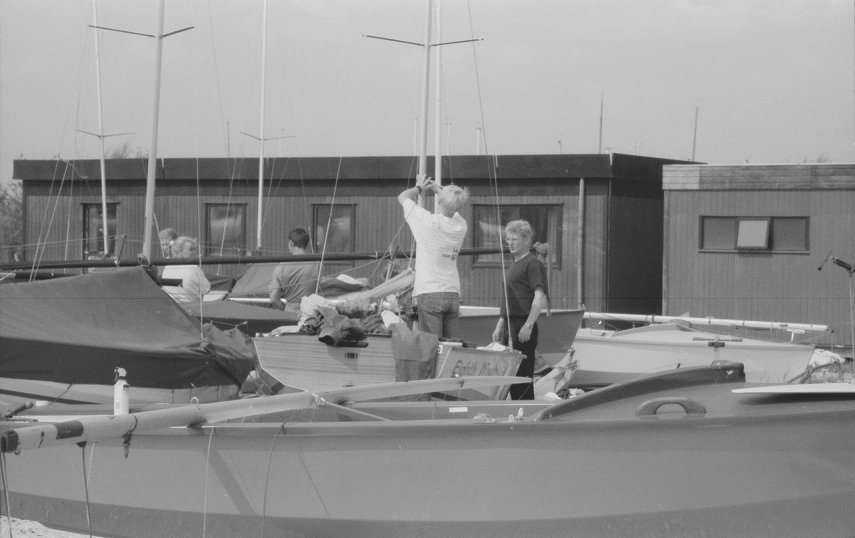 Adam and Peter Dearnley still hard at work. And as I recall, the showers were
conveniently located in the building on the right side of this photo.
..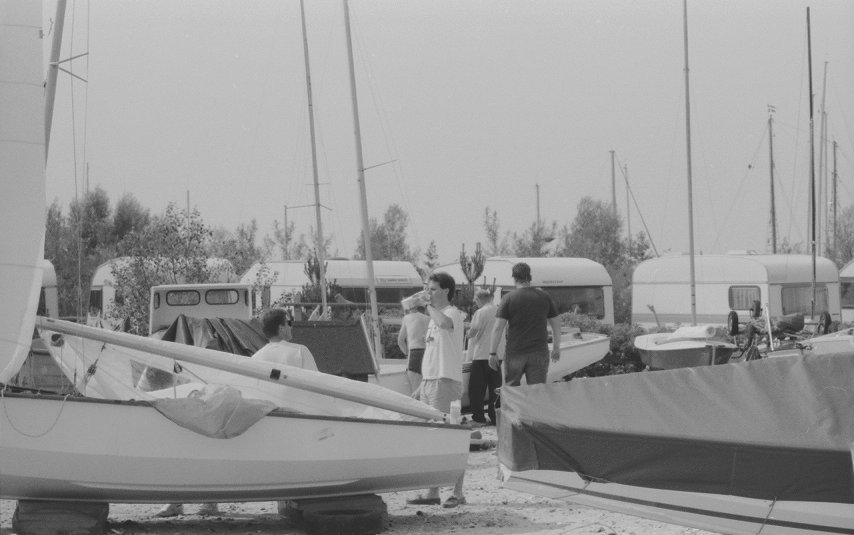 Colin Boulton, Brian McCleery, Keith Boulton, Bill Fyfe and Mike Codd at work or play
with home for many of us, the freshly arrived "caravans", in the background.
..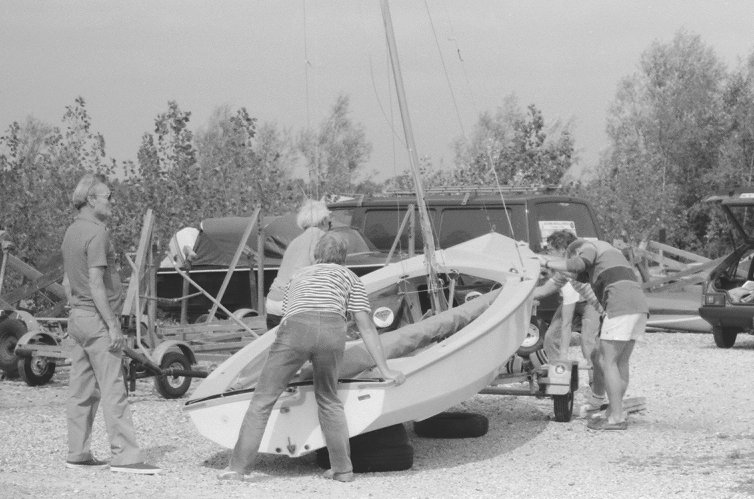 George Blanchard (l) supervises as a W is prepared for centreboard removal.
At transom: Neel Johansen, W 2042, SWS Measurer; at port side: Finn Brøgger Jensen
..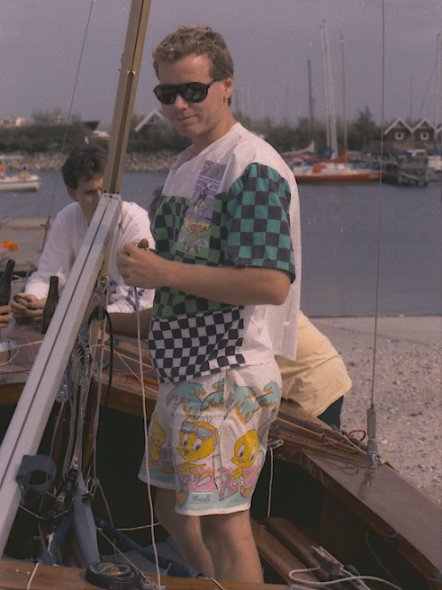 You can tell by the way Bryan Sims is dressed, that this was taken
before the Worlds and winter arrived simultaneously!
..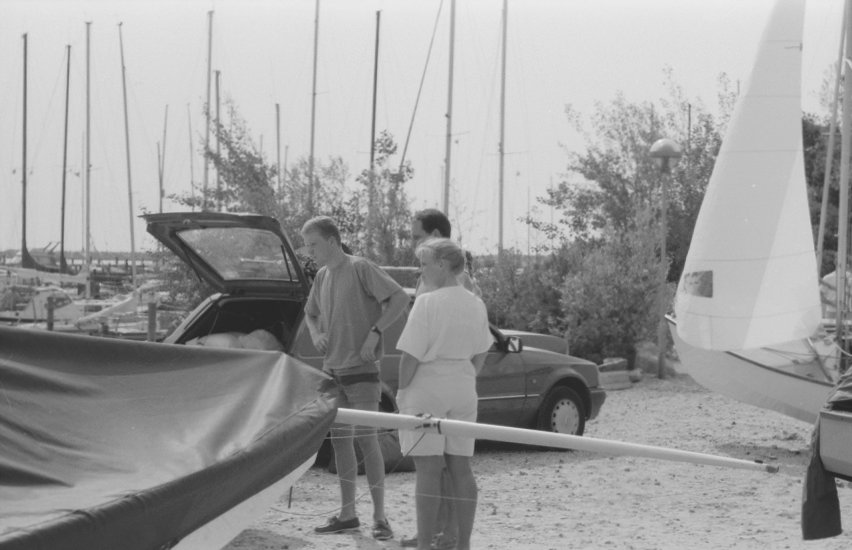 The gang from Ho Bugt SK continue their inspection of what's new.
..
Uncle Al (SHADES shirt) and Tom Wharton unpack
one of the last suits of Wayfarer sails made by Richard Storer before he returned to England.
..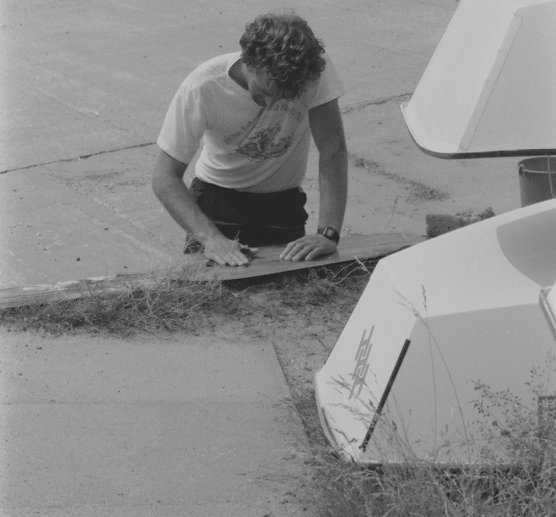 Kevan Gibb: ace crew both on and off the water!
..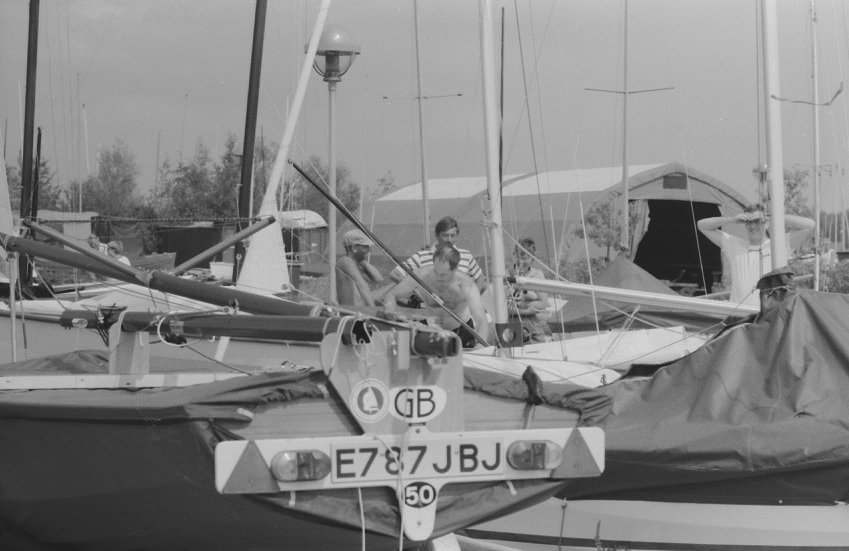 Busy times in the boat park.
..
(l to r) Jesper and Joel Bøgh, Jesper Friis, Tom Wharton and Poul Ammentorp check Pi (W5121).
Doesn't Poul look naked without his instrument (so to speak!)?