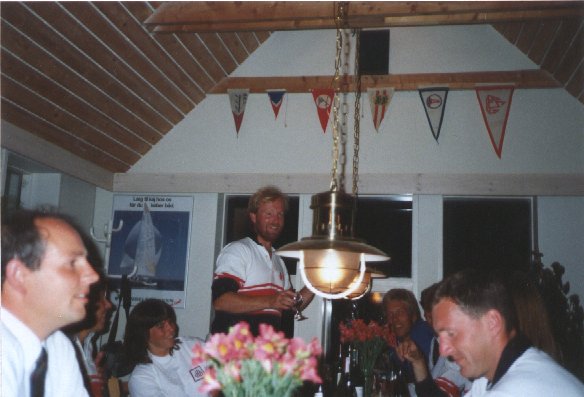 Robin Barker rises to the occasion.
..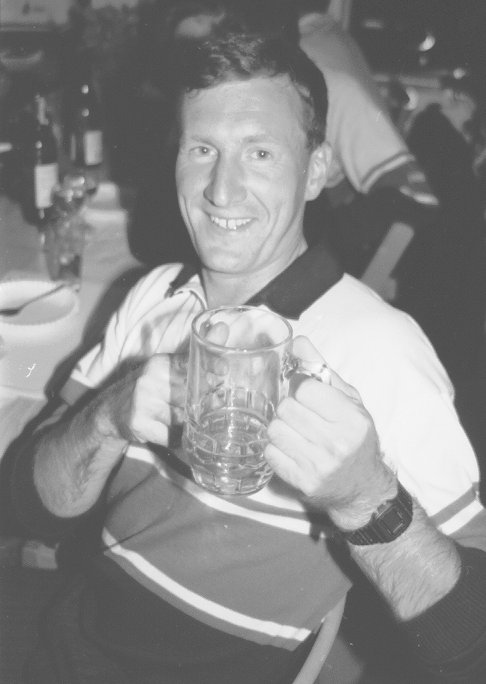 '89 Worlds runner-up, the Wayfarer veteran from Scotland, Neil Harvie, has something to celebrate.
..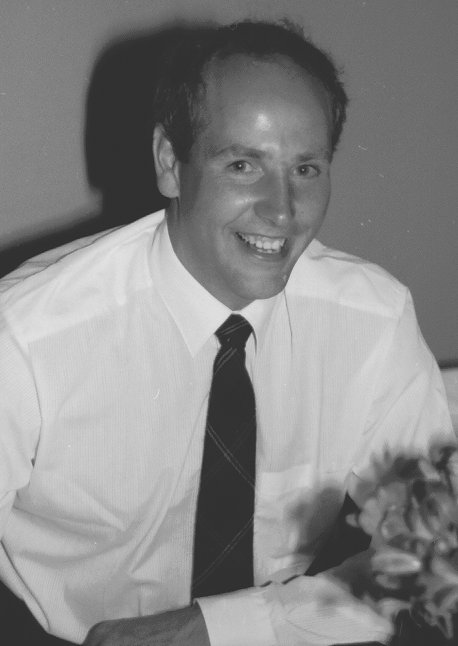 Neil's excellent crew, Peter Malcolm.
..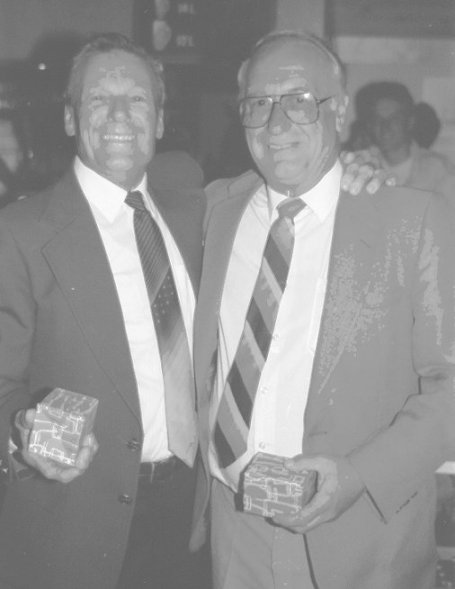 Canada's Team Emeritus, George Blanchard (left) and Graham Dodd.
..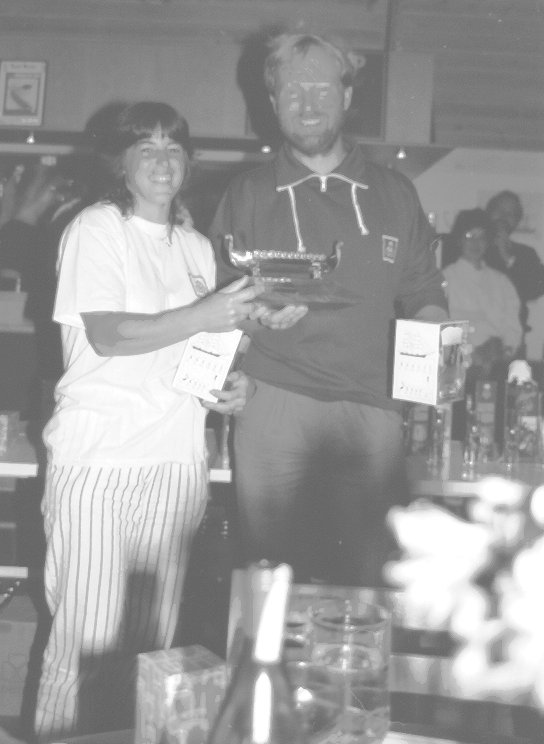 Winners of race #3 and the SWS Trophy, June and Robin Barker.
..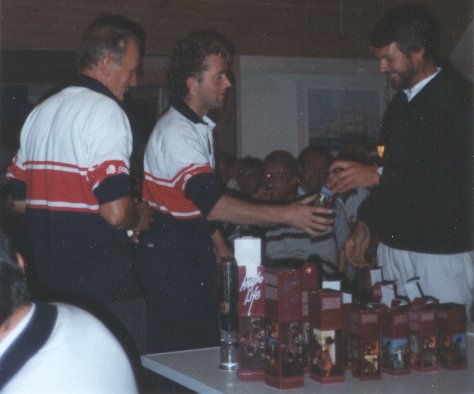 7th overall: Colin Taylor and Kevan Gibb
..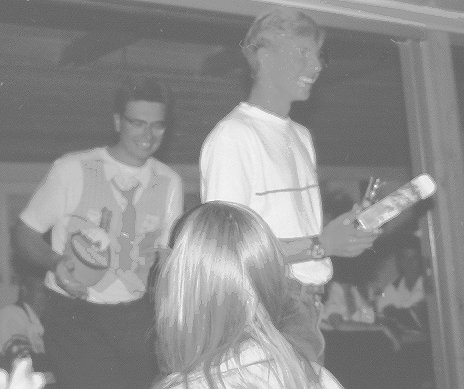 B39:
..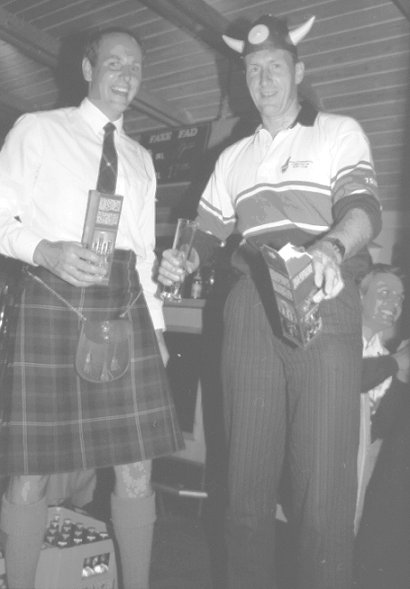 And in 2nd place, from Scotland, Peter Malcolm and Neil Harvie, the Viking.
..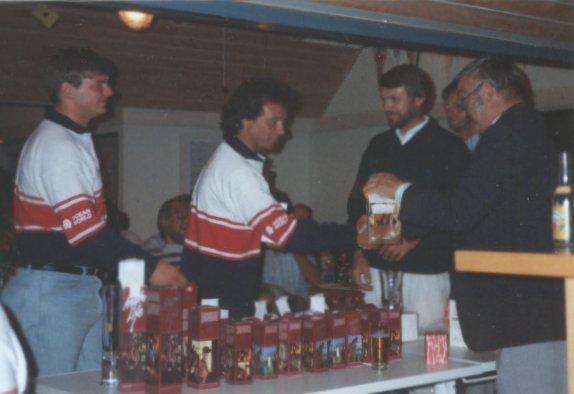 Congratulations from the RC to Simon Wetherill (left) and Ian Porter
who became the first to win two Wayfarer Worlds.
..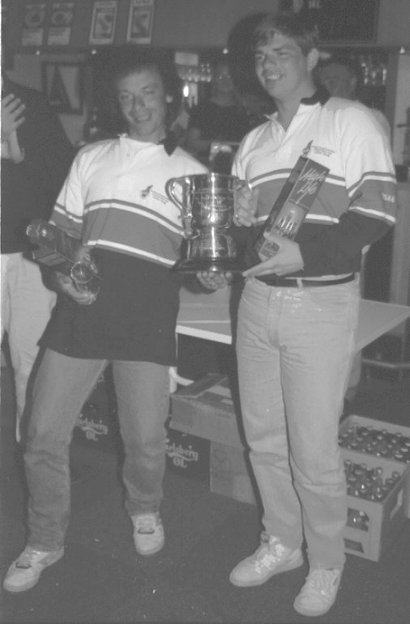 Ian collapses happily under the weight of the silverware
even with Simon there to help him lift the Worlds trophy.
..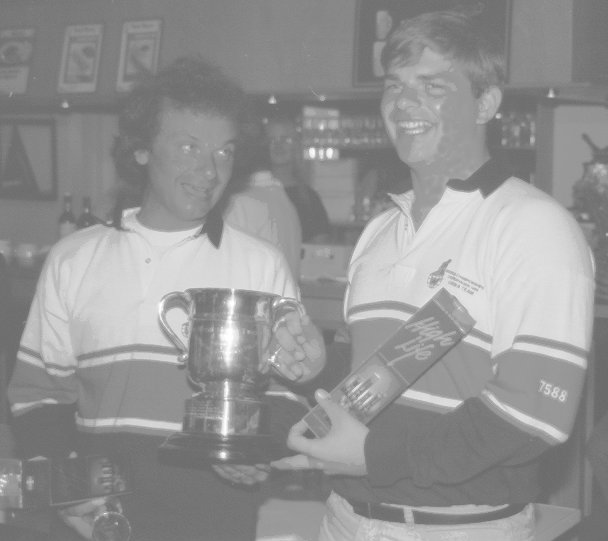 The very happy winners
- apologies for the way some of the ensuing negs have deteriorated.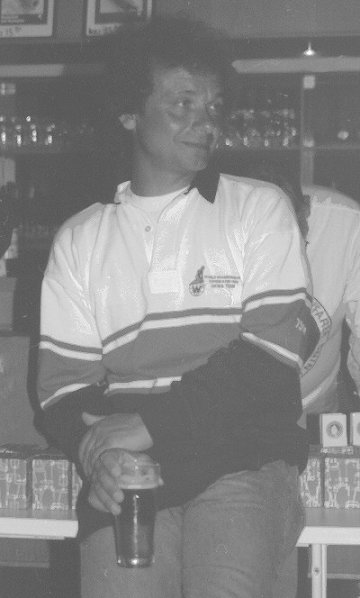 a most deserving and classy winner - well done (again!), Ian!!
..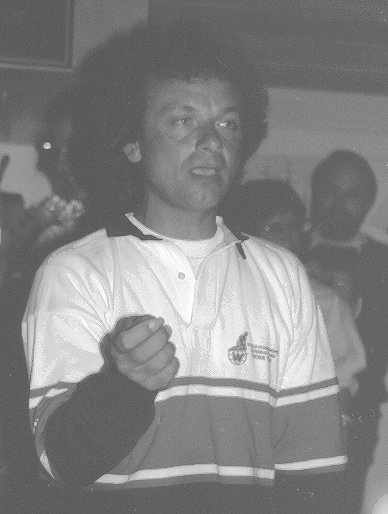 a victory speech with a bit of punch - no pun intended
..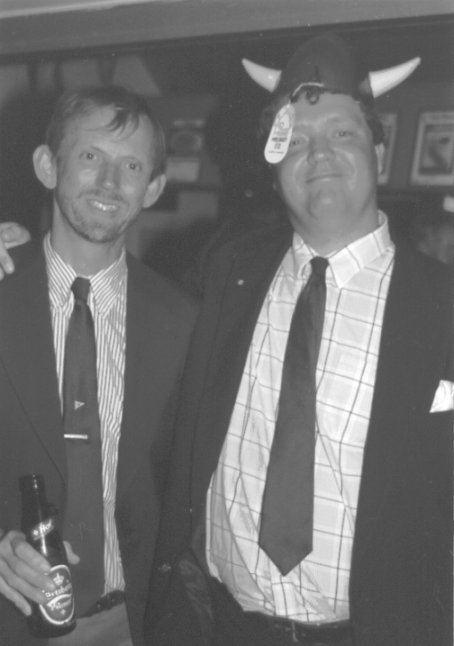 SWS Chairman, Jørgen Hansen, welcomes Canadian, Mike Codd, to the Viking brotherhood.
..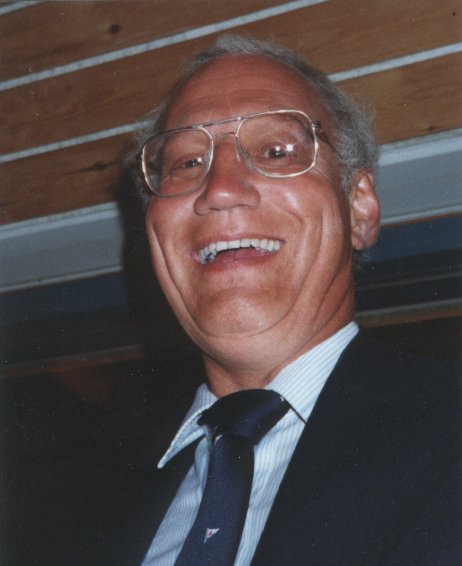 wearing a jacket and tie and still smiling: Uncle Al
..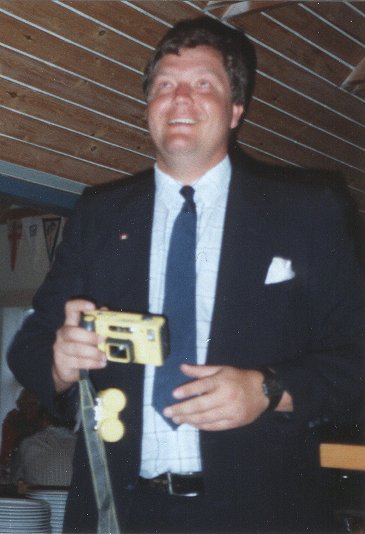 Mike Codd captures a few more memories.