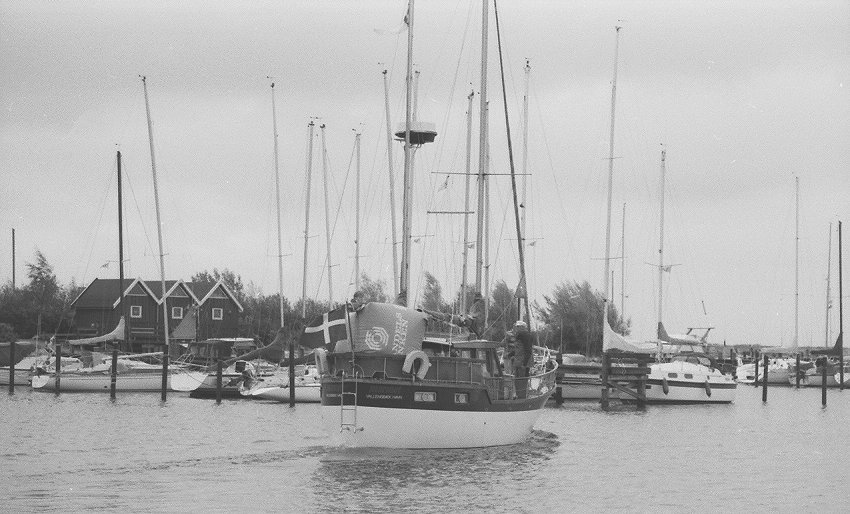 After the first attempt at Race #1 had been abandoned the previous day in winds gusting to 44 knots,
the second day was to have a pair of races - in slightly more promising conditions: 12-14 m/sec or 24 - 28 knots.
..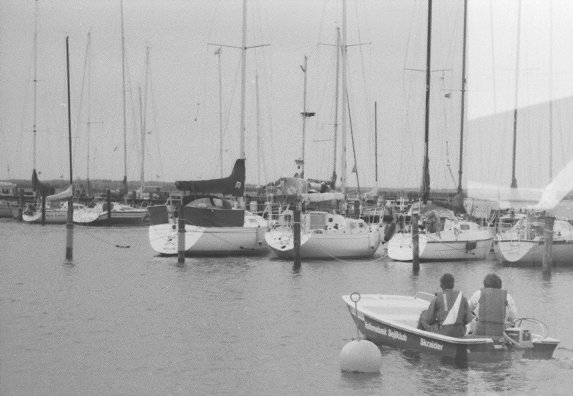 So, it was especially nice to have the safety boats with us. Didn't look like much wind inside the harbour but...
..

... there was lots of action outside. Hidden by the wall of boats somewhere near the RC boat would be your Uncle Al doing a 720 after getting the RC boat start and trying to tack to port quickly. Alas, our jib sheet caught on our borrowed mast-mounted compass and we ended up hove to in front of several starboard boats - only two or three of whom actually hit us.
..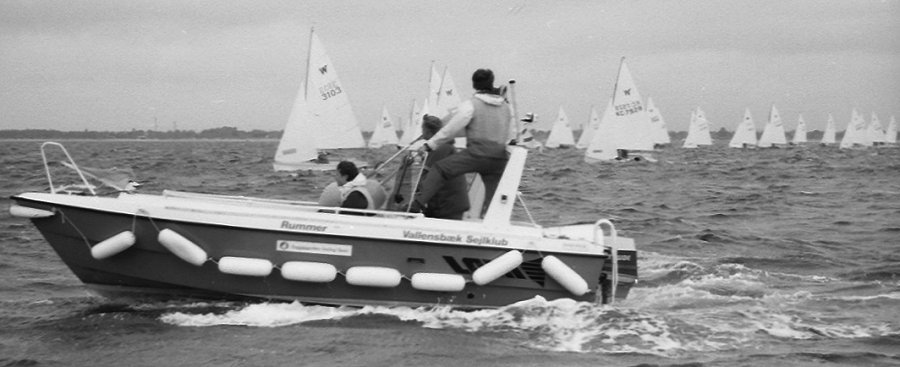 So, my Danish friends: Is the name of this boat - Rummer - the Danish equivalent to a lift (as opposed to a header)?
..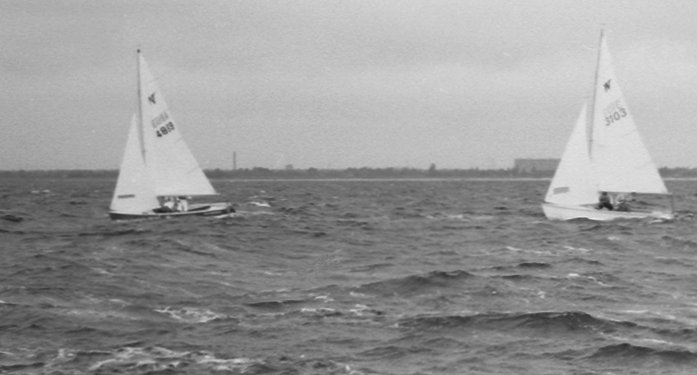 This was a day on which you did not want to tack too often.
..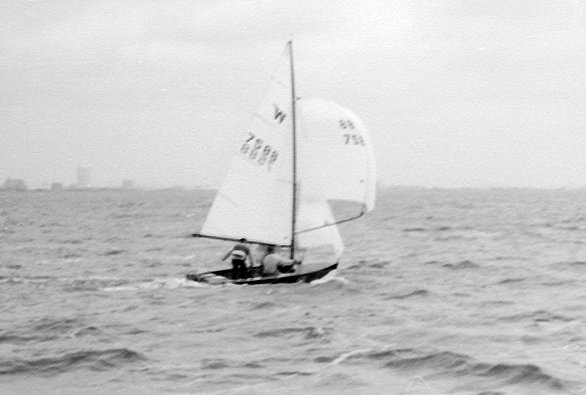 Surprise, surprise!! Ian and Simon round first and pop the chute - of course.
..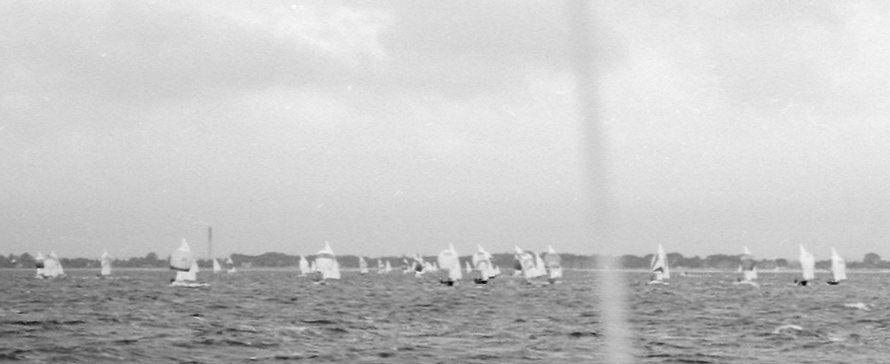 And so did a few dozen others. It was quite the ride!
..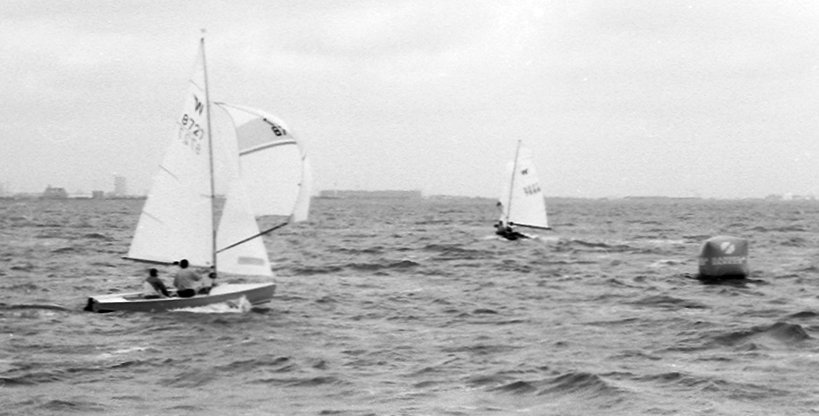 Ah! The gybe mark! Home of fun and frolic. Ian and Simon zip around with nary a hiccup, and now it's time for Chris Sallis and Philip Manning to show their stuff - which they did.
..
OW108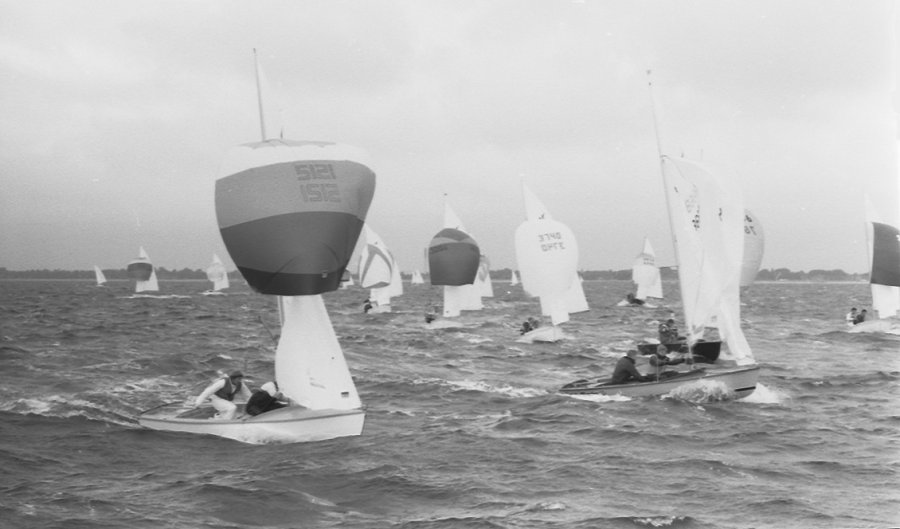 OW109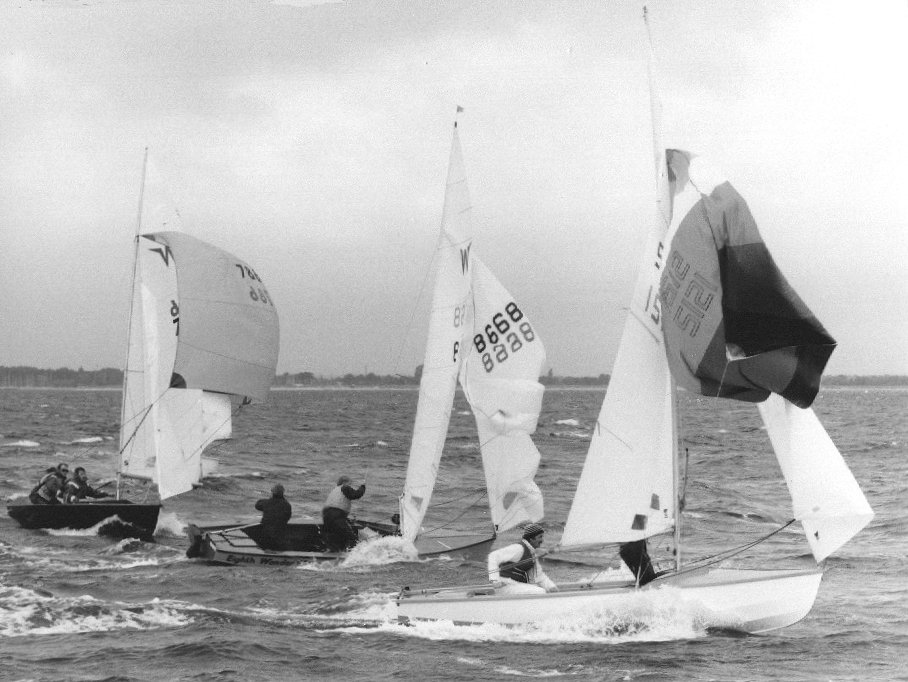 OW110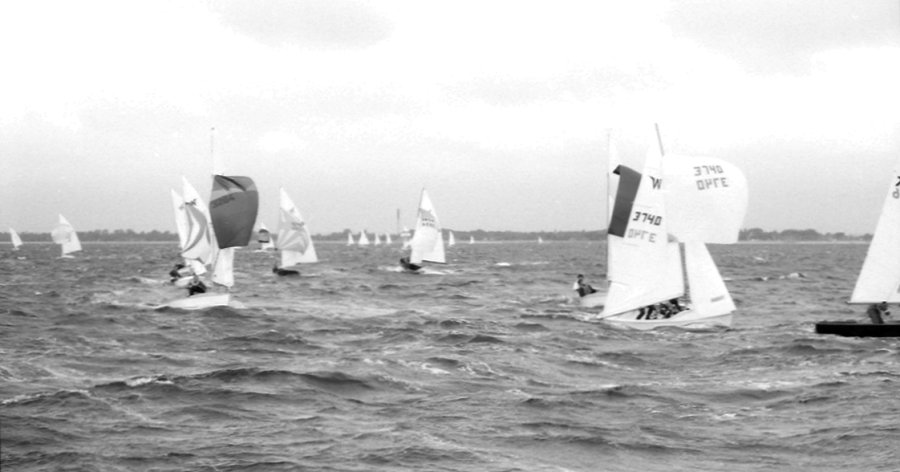 OW111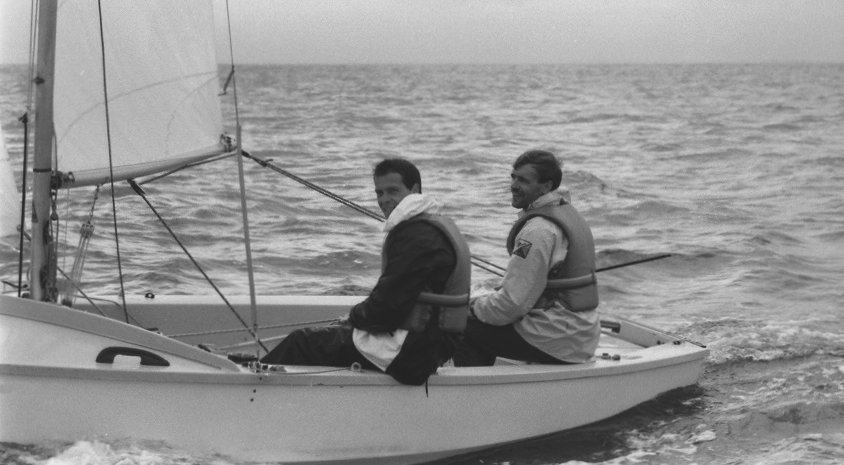 OW112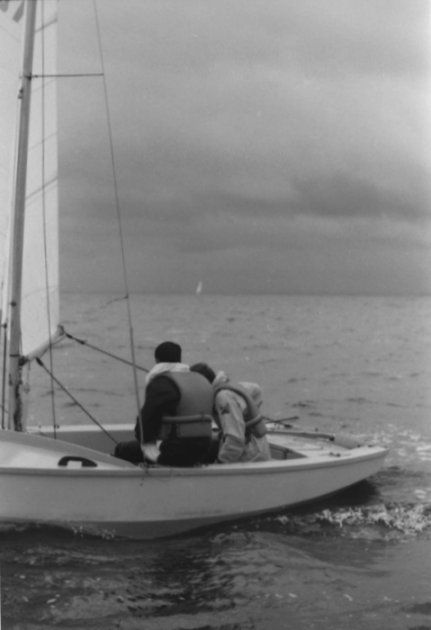 OW113
OW114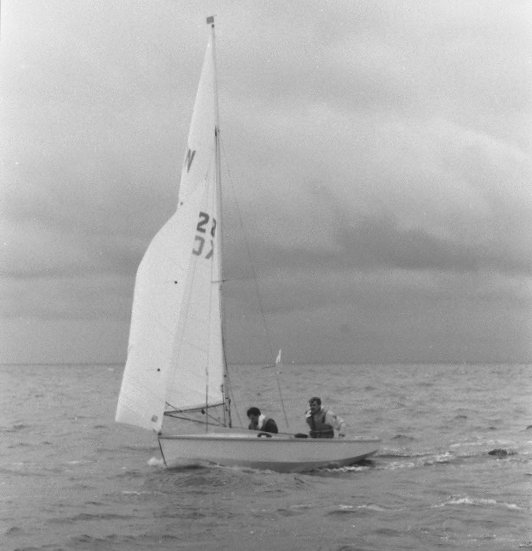 OW115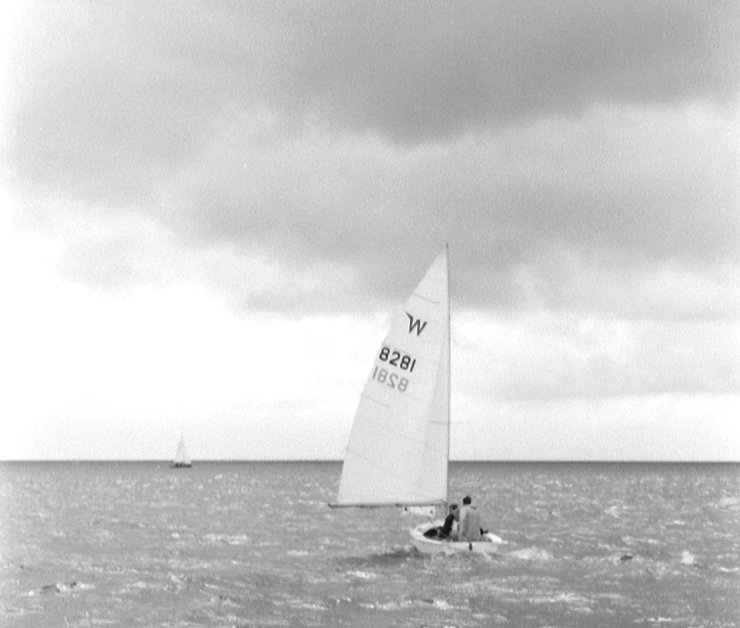 OW116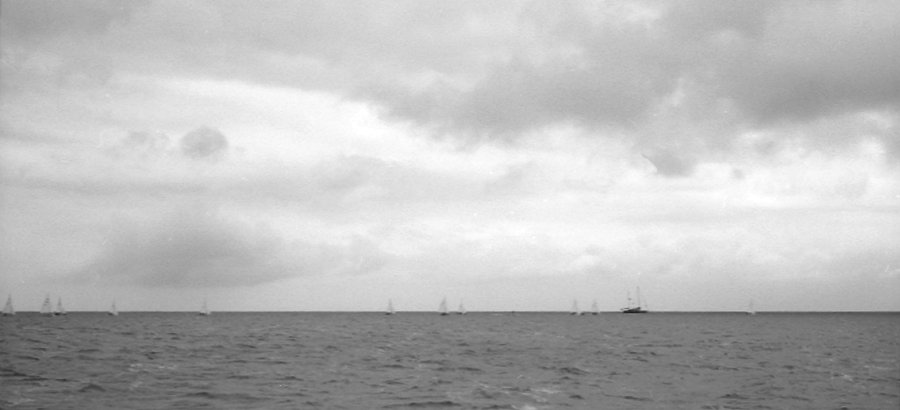 OW117
OW118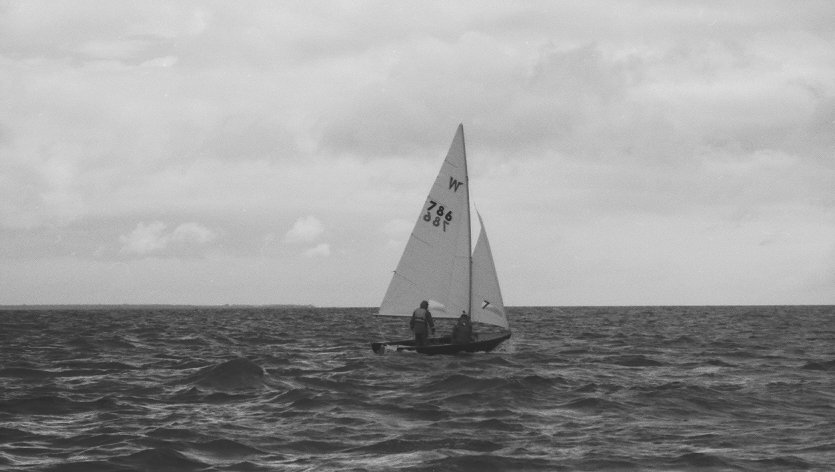 OW119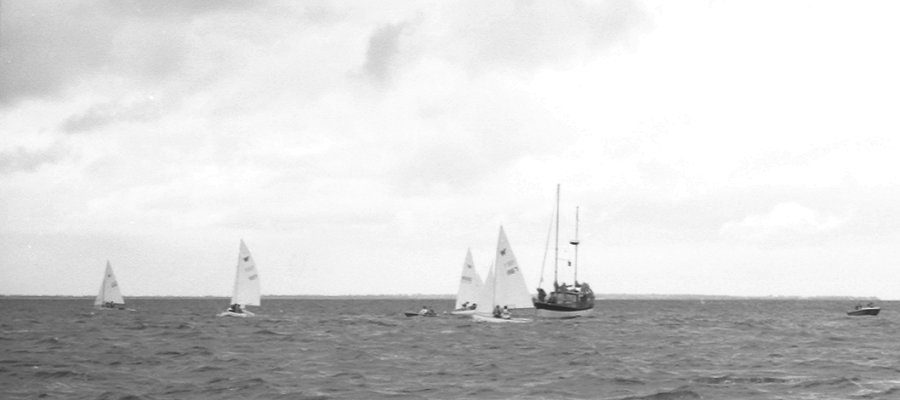 OW120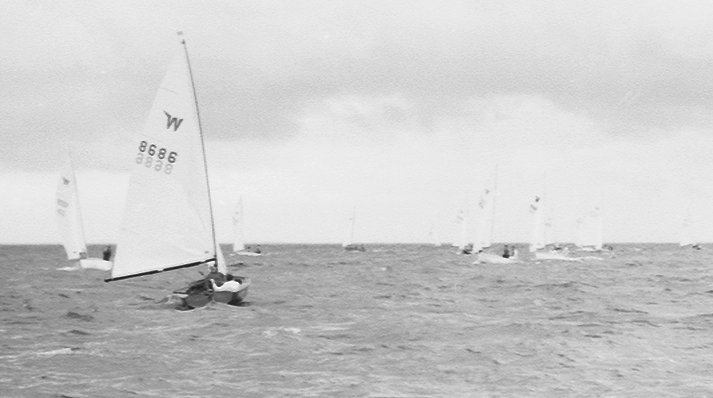 OW121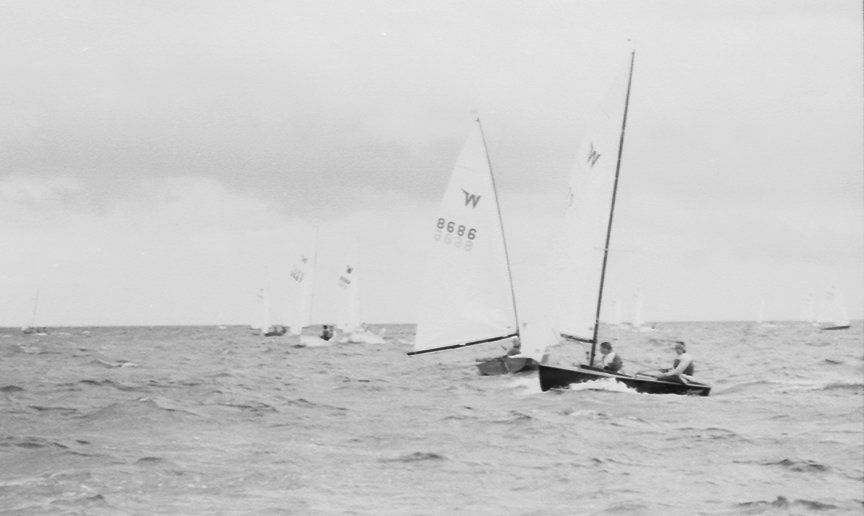 OW122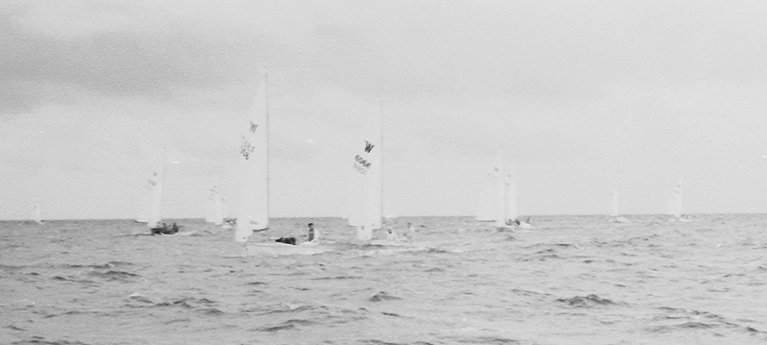 OW123