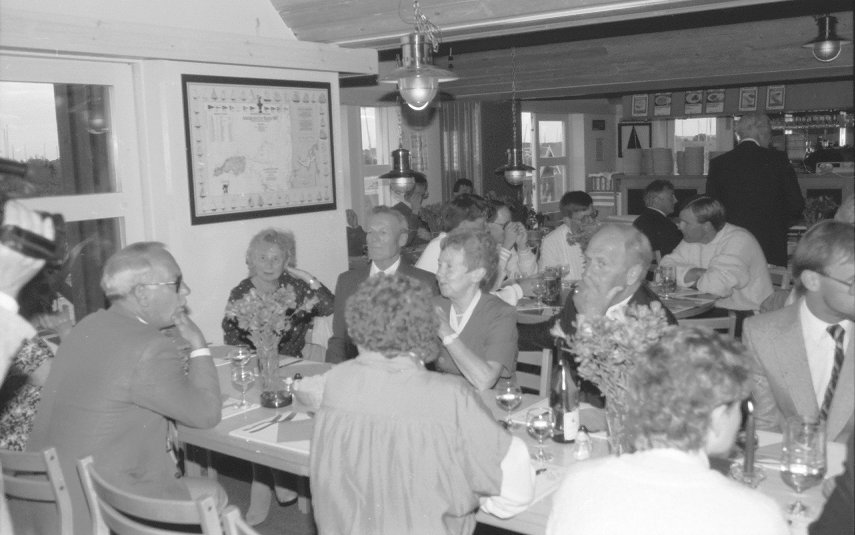 The Canada tables - with Tom Wharton and Uncle Al holding up the bar in the background.
..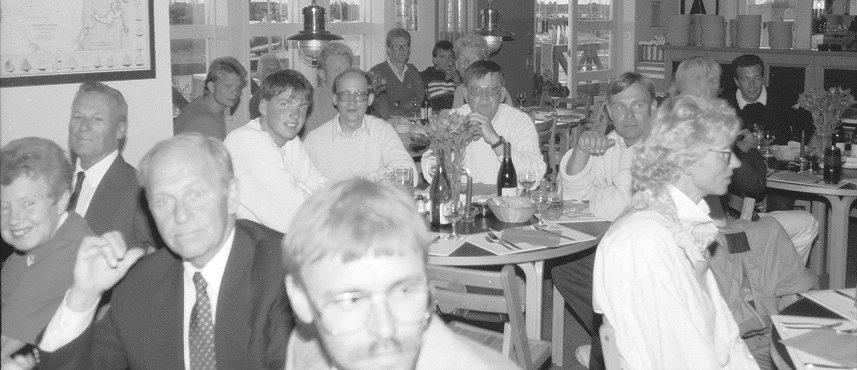 More of Team Canada.
..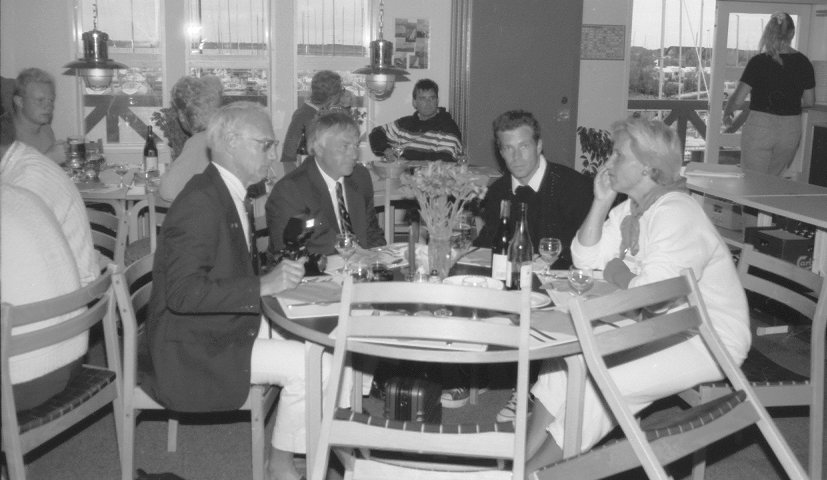 Uncle Al (left) and Tom await dinner with Jim Murphy and Anneli Friis.
..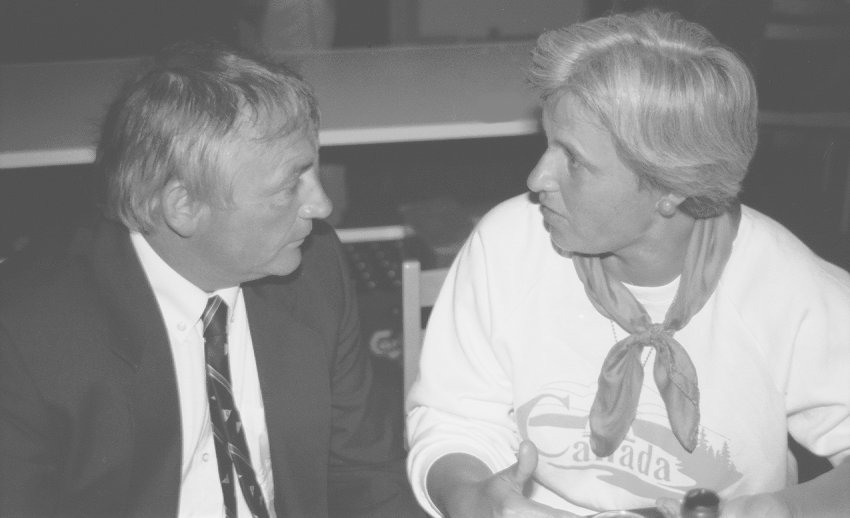 Anneli practises speaking Irish with Tom.
..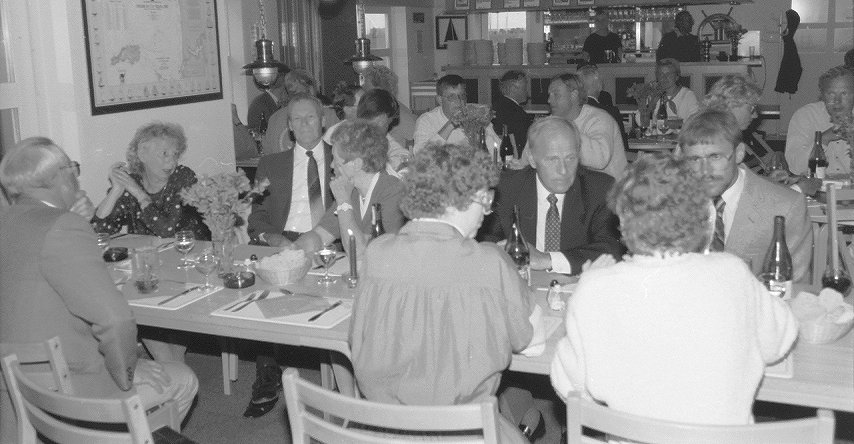 A Canada table one more time.
..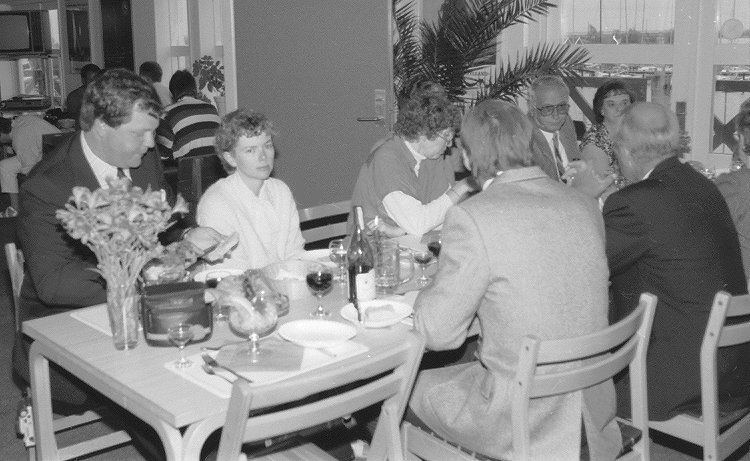 Mike Codd warms up for dinner as Darlene looks on.
..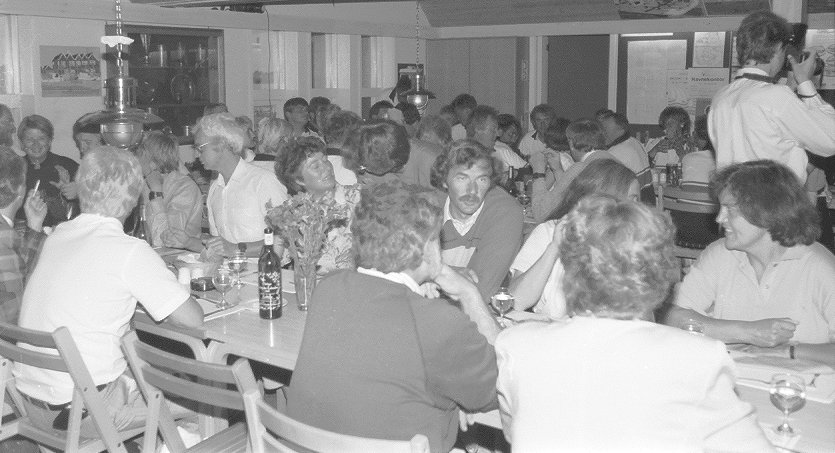 en danske bord - photography in full swing in background
..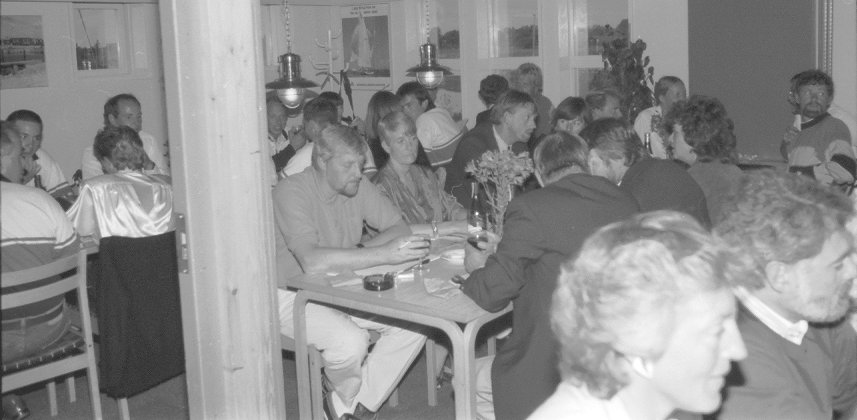 The guys on Team UKWA were mostly attired in team shirts (background)
while the Danes wore an eclectic mix that made sure no one was over- or underdressed.
..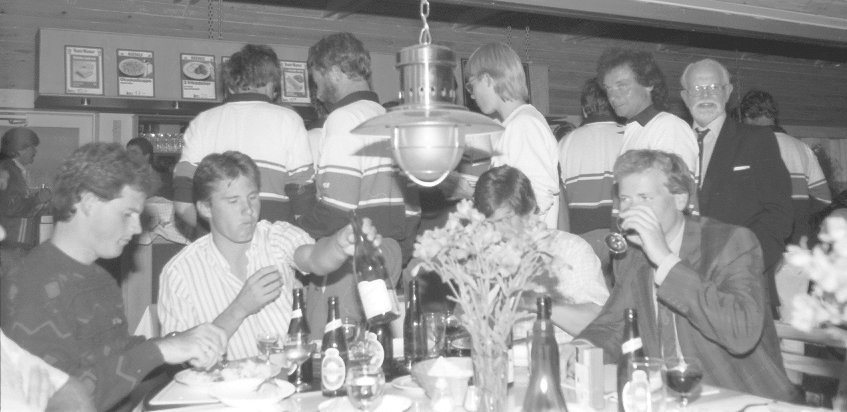 The young Canadians, Keith and Colin Boulton, Sandy Clifford and Bryan Sims (l to r), taste the wine
while awaiting their turn in the food line.
..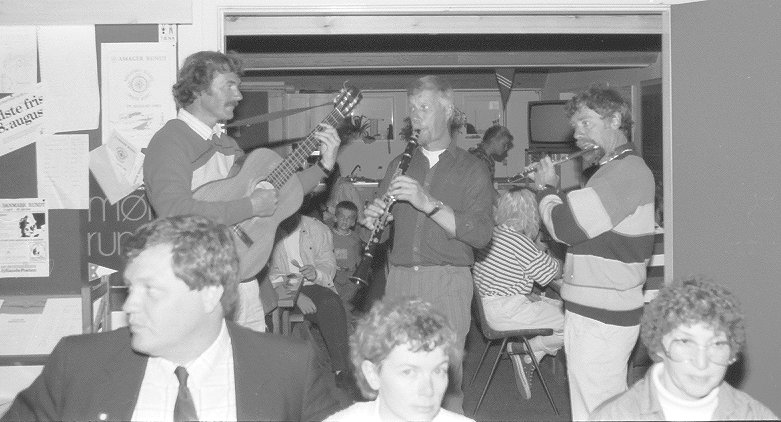 Pre-dinner music from (l to r) Poul Ammentorp, John Friis and Joel Bøgh
of the Wayfarer Stompers.
..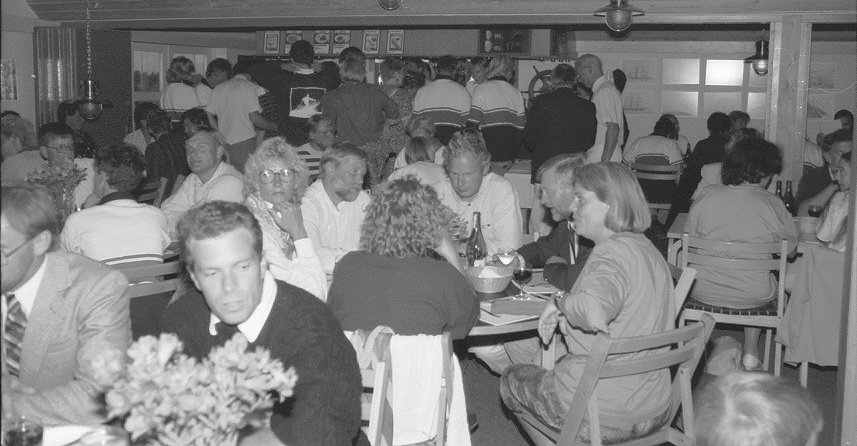 Last call to the bar before the dinner break.
..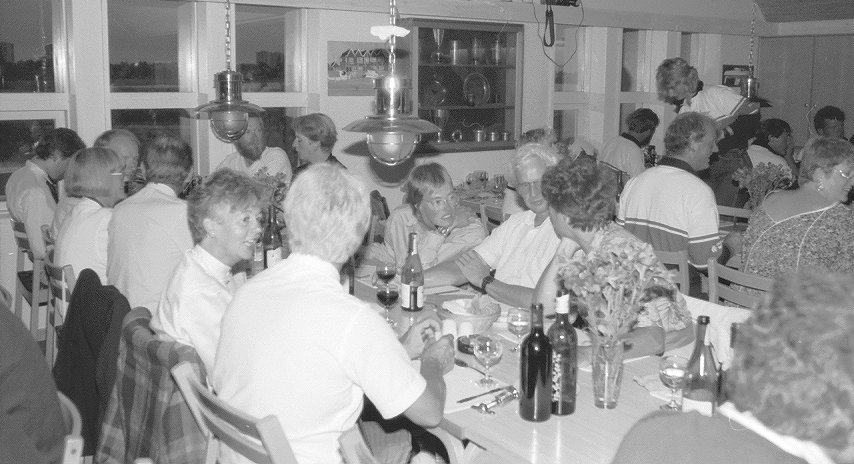 A few of our hosts.
..
The Race Committee table: "Dommer bordet!"
..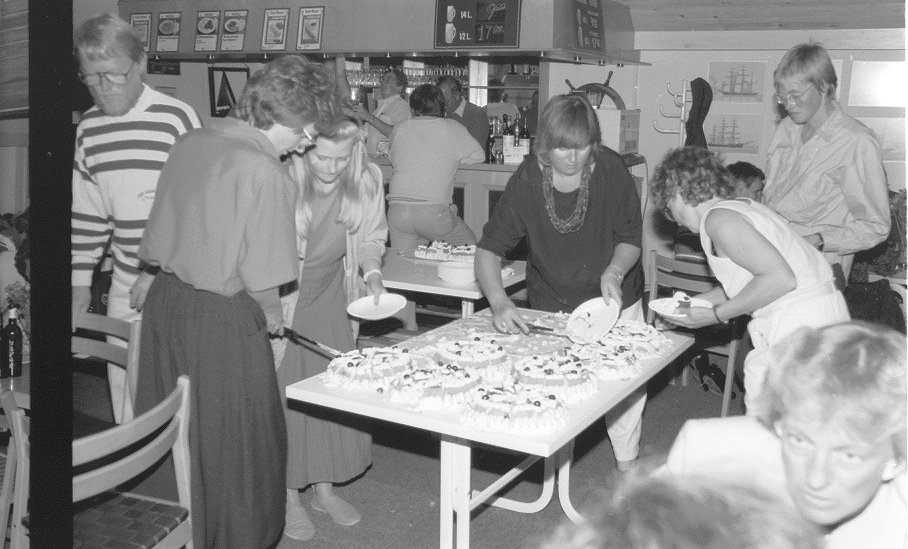 No doubt George Blanchard would find this a most delectable "kitchen staff" to thank!
..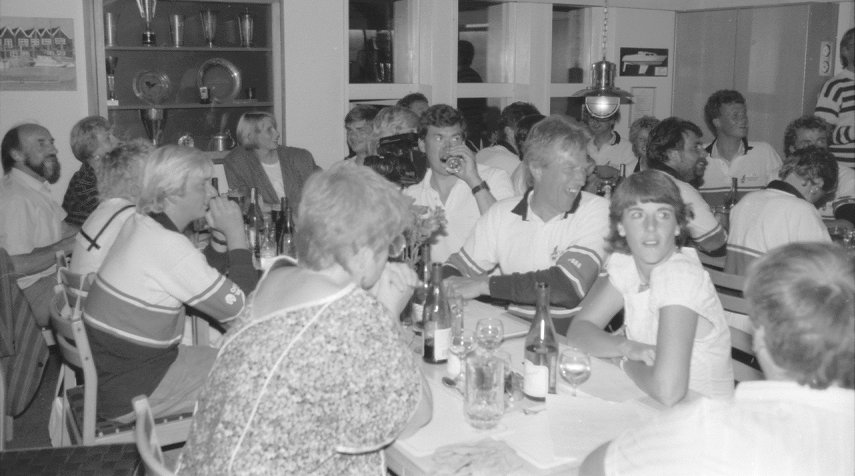 the UKWA corner?