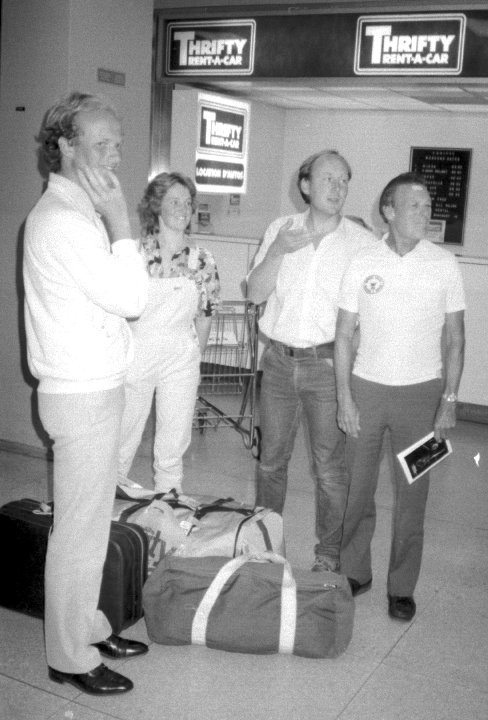 Jon Townsend (l), and Jan and Mark Allerston are welcomed by George Blanchard
at Toronto's Pearson International Airport.
..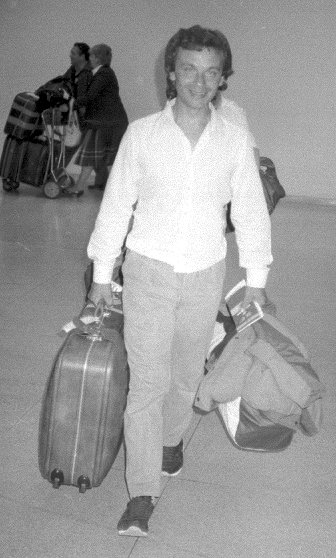 ... as is defending World Champion, Ian Porter.
..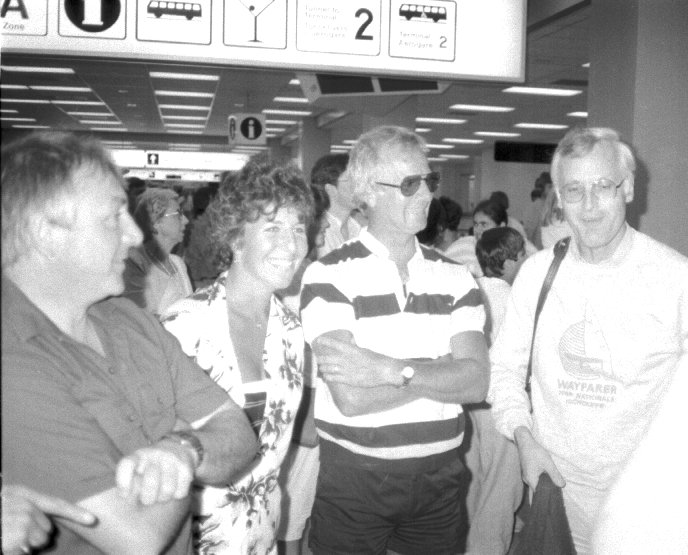 The new "buddy system" in action as Tom Wharton (l) and Dolores deBoer
welcome John Hammond and Charles Wilkinson.
..
AR04: Antony (l), Alexander(?), Sara and Graeme Hinton welcomed by Jenny and Russ Burrell.
..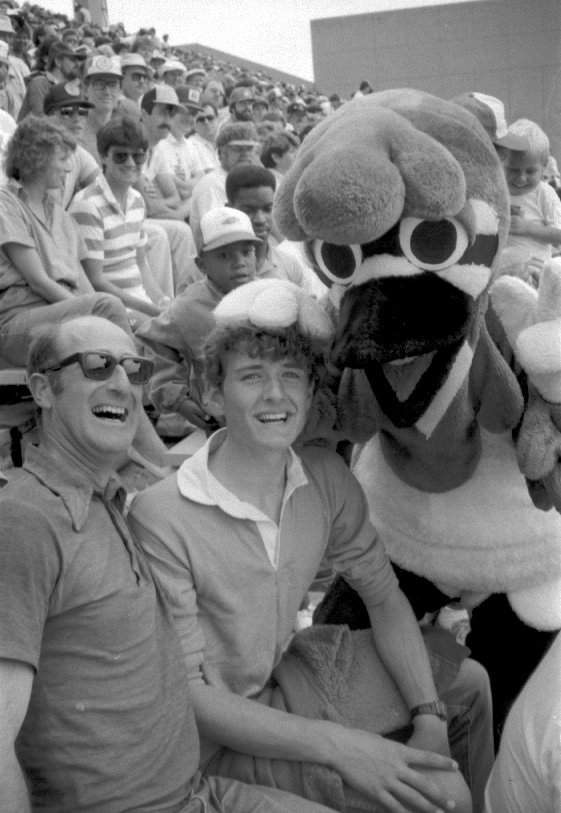 Uncle Al's buddies were Geoff Hodshon (l) and his nephew, Philip, who are shown here with BJ Birdy
at the old Exhibition Stadium at a Toronto Blue Jays baseball game.
.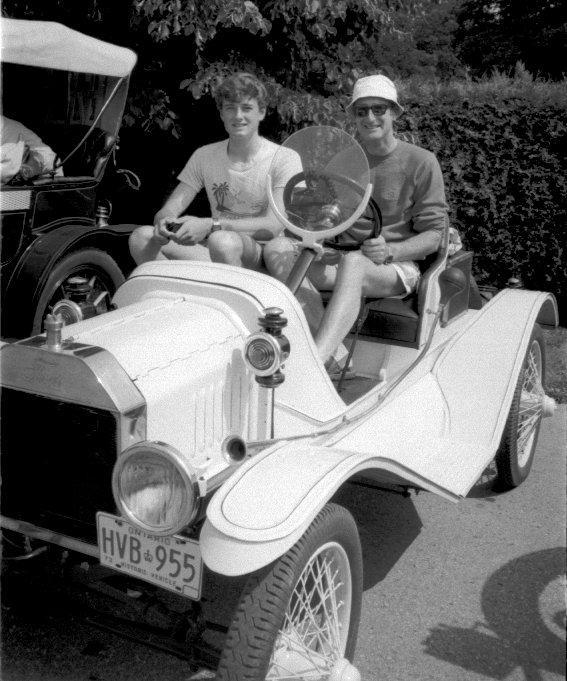 A little jaunt over to the other side of Lake Ontario took us through an antique car show ...
..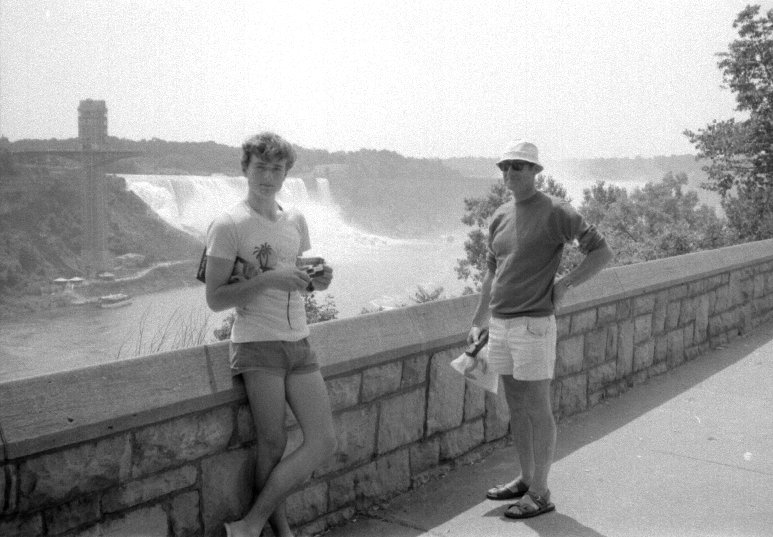 ... on the way to ...
..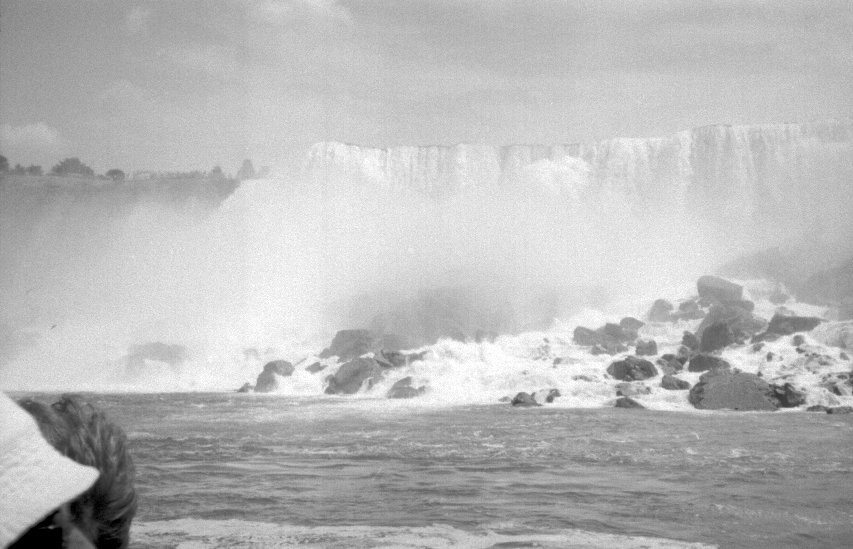 ... Niagara Falls as seen here from the famous Maid of the Mist.
..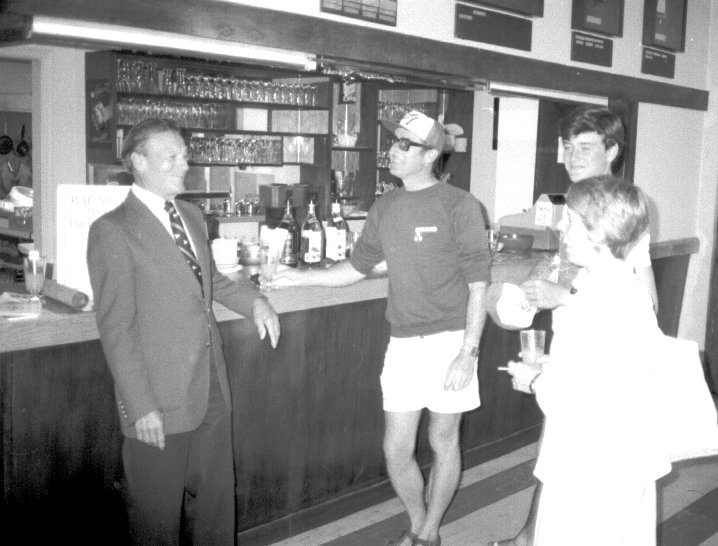 George Blanchard and Trish Corken welcome Geoff and Philip to...
..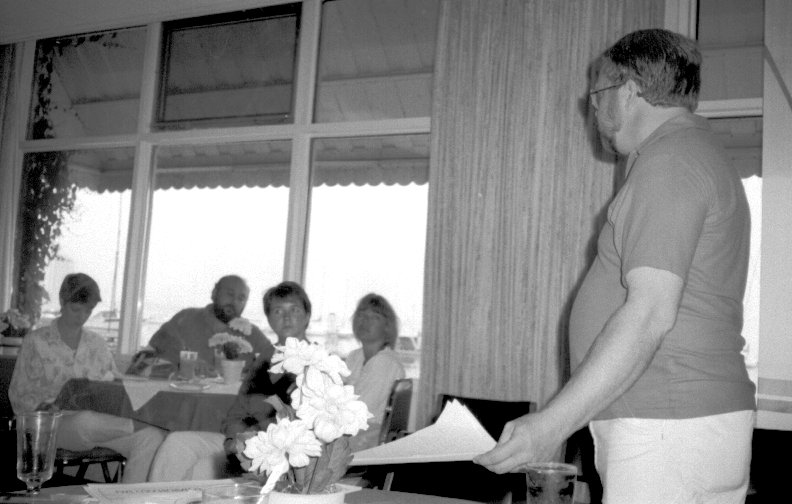 ... a Press Conference at TSCC where CWA Chairman, Don Gallagher,
unveils the 1986 Bacardi rum Wayfarer Worlds.
..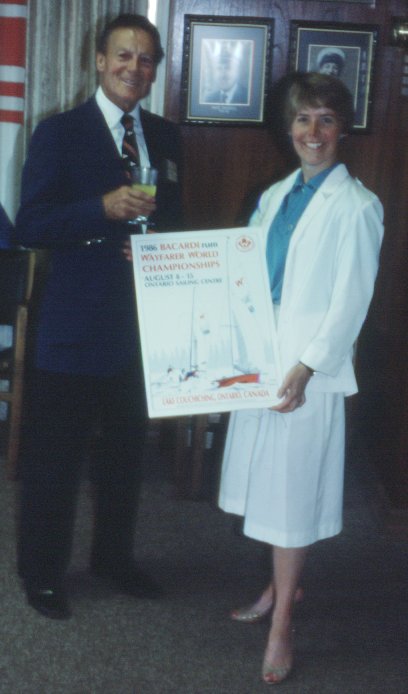 George Blanchard and Trish Corken unveil her '86 Worlds commemorative poster.
..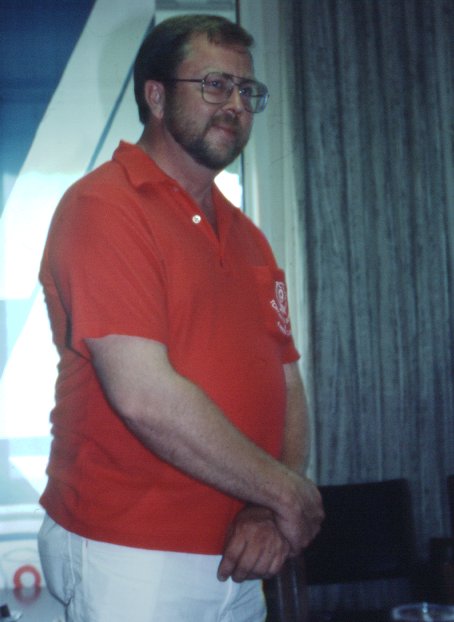 The Chairman holds forth (or was it 5th?).