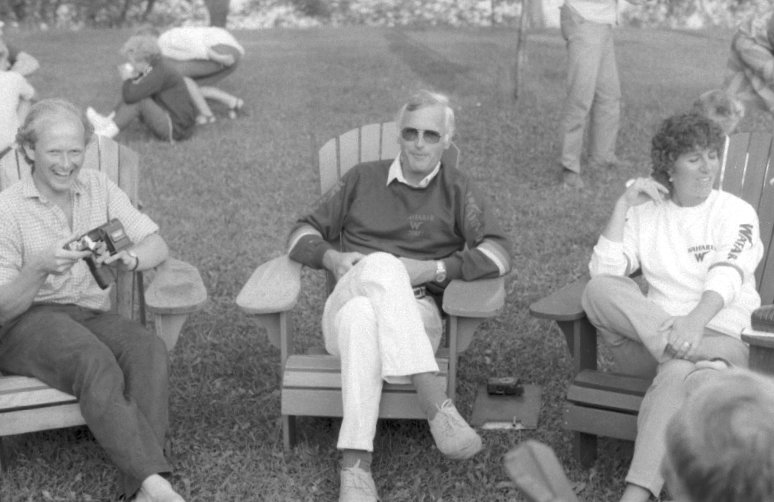 E04: Jon Townsend (l), John Hammond? and Dolores deBoer relax after dinner.
..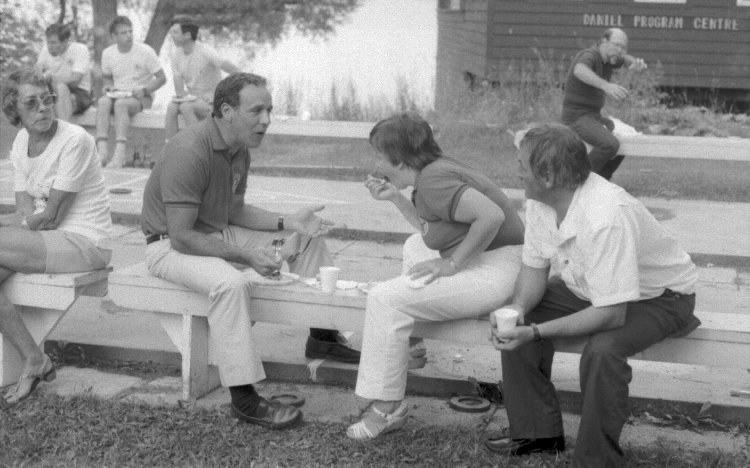 E05: Betty? Gamey (l) and Nick and Mary Seraphinoff demonstrate why a good photographer
avoids taking pictures of people who are chewing as a pensive Tom Wharton looks on.
Has Robert Terry just discovered he has sat down on his plate???
..
It's too late to start a fitness programme now, Don!
..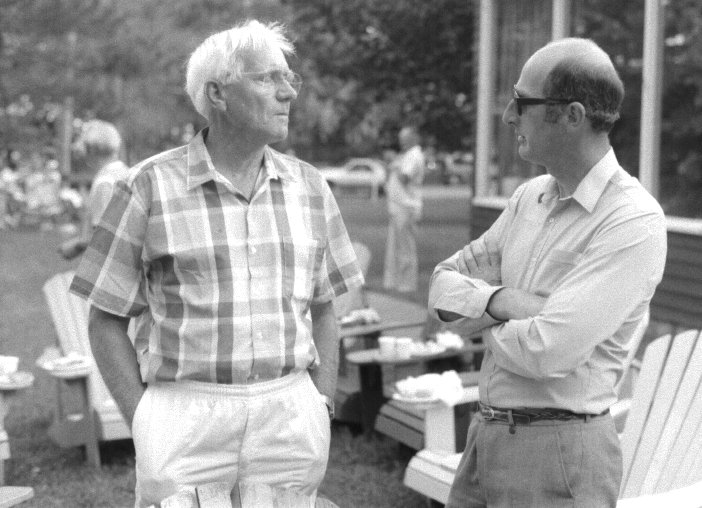 Bill deBoer (l) and Geoff Hodshon in deep discussion.
..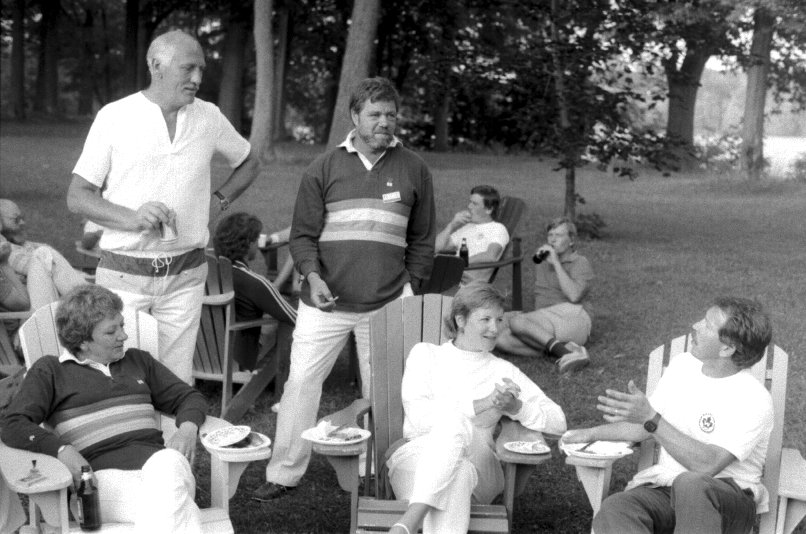 Brian Love (r) explains it all to (l to r) June Collen, Trevor Rose, Martin Collen and Cathy Love.
..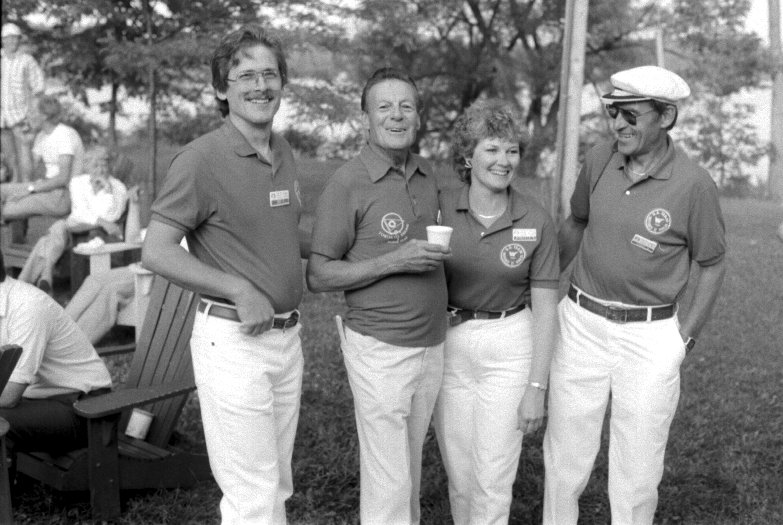 A gathering of red shirts: Don Parker, George Blanchard, Roberta Sand and Hubert Dauch.
..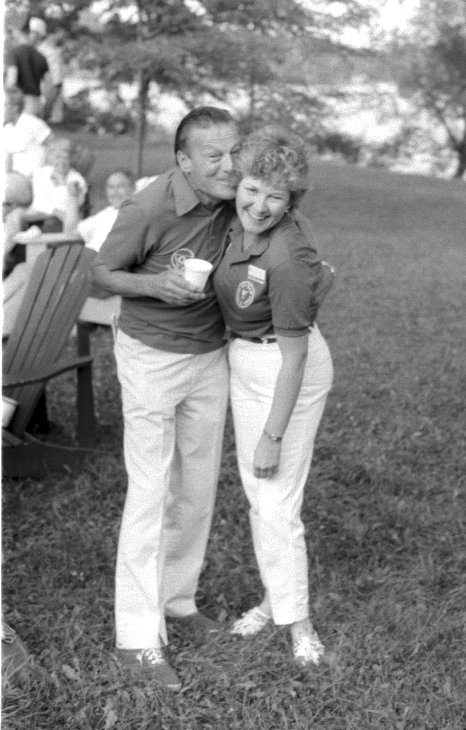 International co-operation as demonstrated by George and Roberta.
..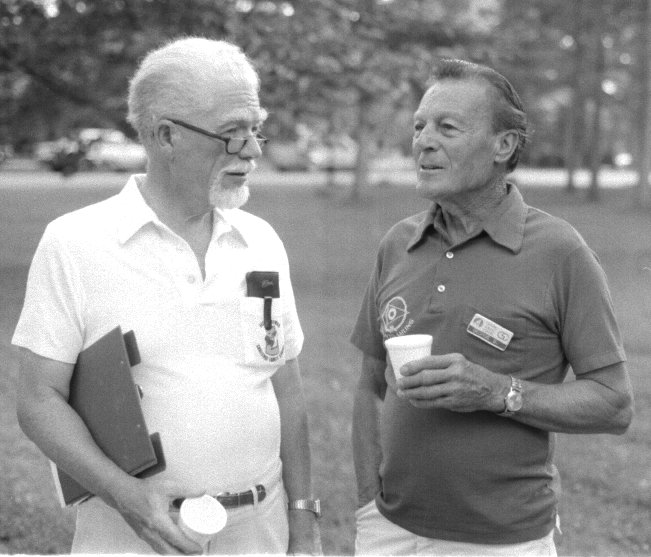 But on to more serious matters: Mel Preston and George Blanchard
..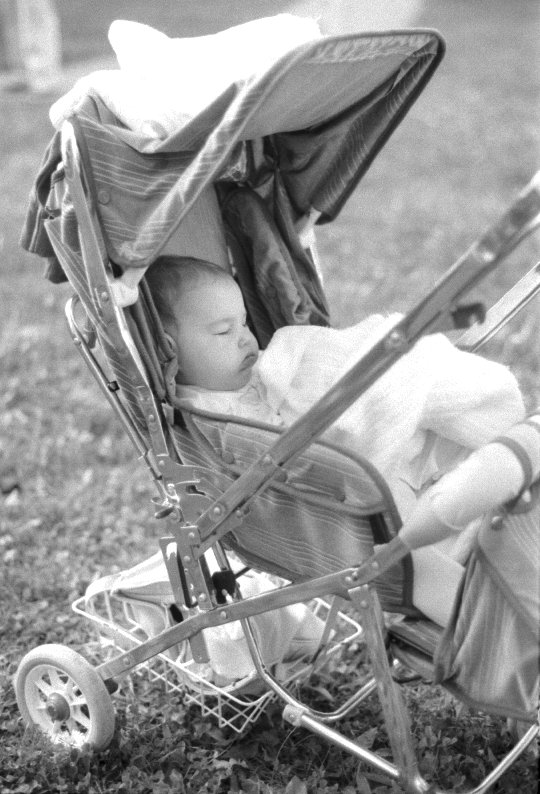 Joanna S. gets a bit of a rest so that she can stay up with daddy later in the night.
..
Robert Terry and Sue Slocum are amused -
but note how Sue is guarding well her own bottle of the Wayfarer Worlds '86 wine!
..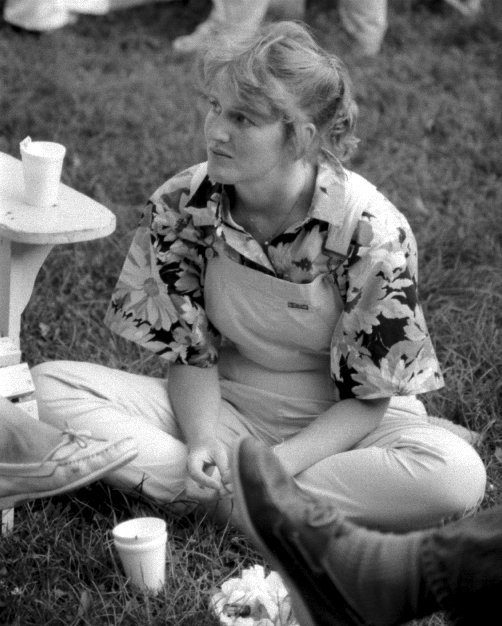 Jan Allerston - a good listener