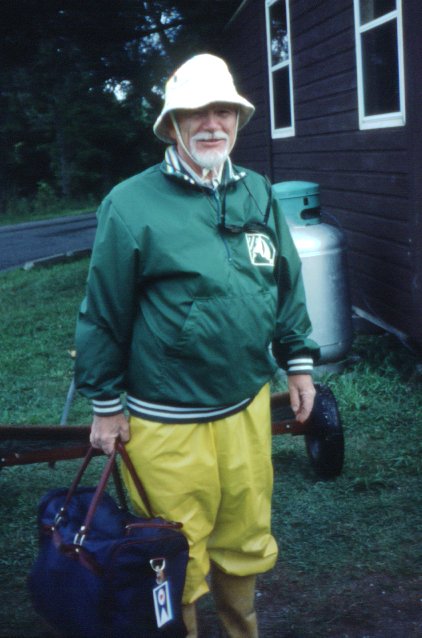 Ready for Jury action: Mel Preston
..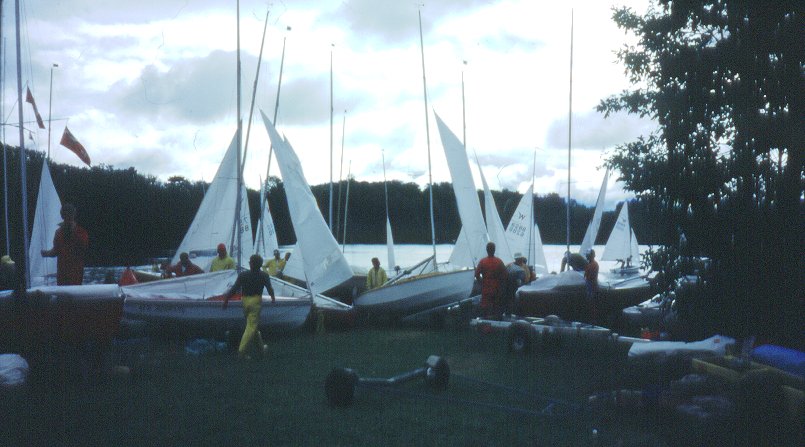 The 41-boat fleet prepares to ...
..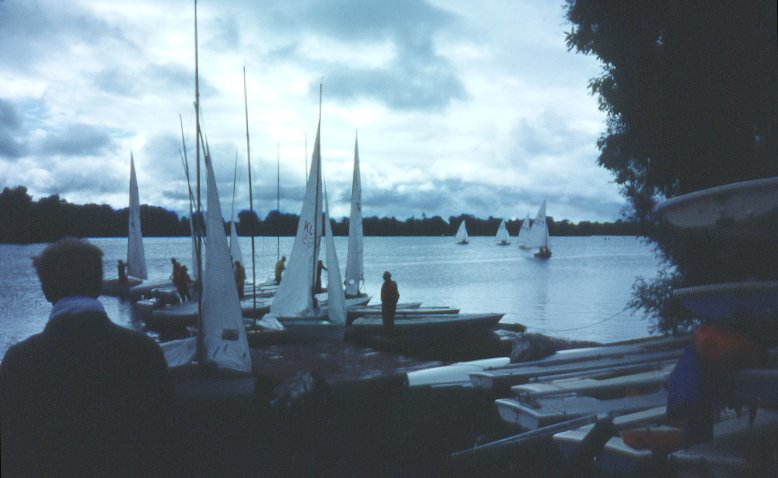 ... head out into a westerly breeze of 10-15 knots.
..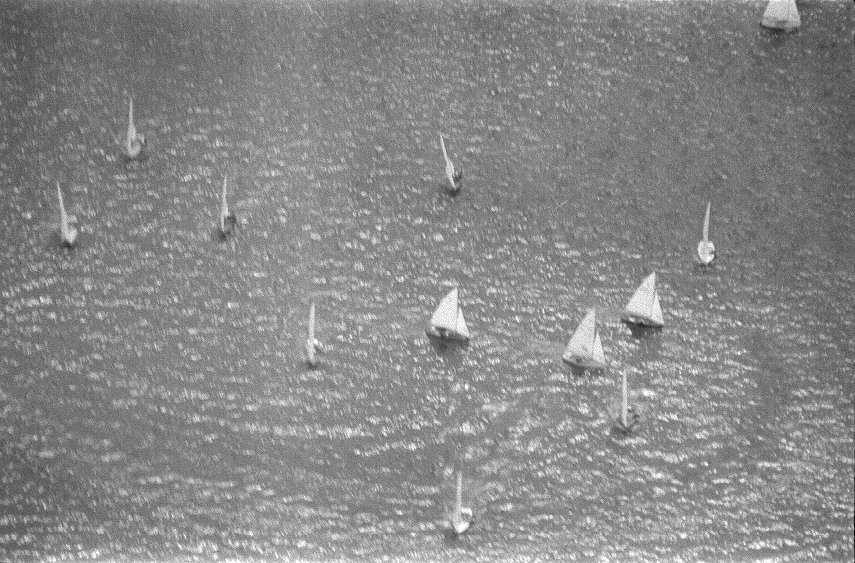 With Bacardi as our generous sponsor, we got some aerial shots ...
...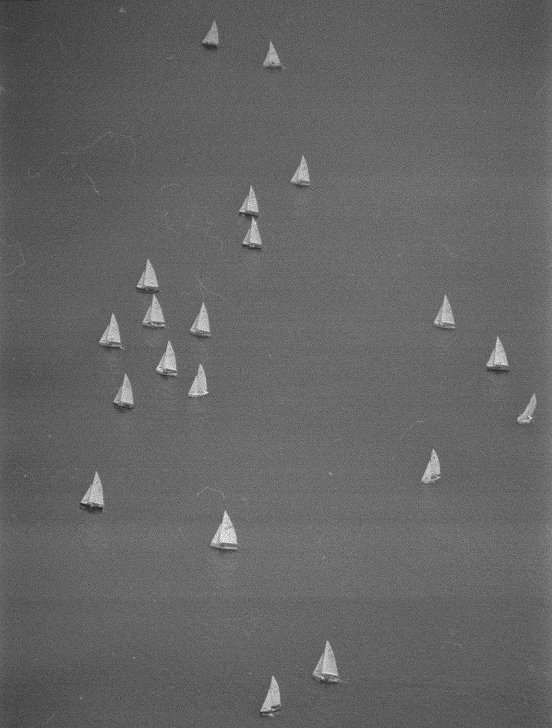 ... of the Practice Race from a chartered helicopter. Note the up and down wind conditions.
..

A unique view of the windward mark
..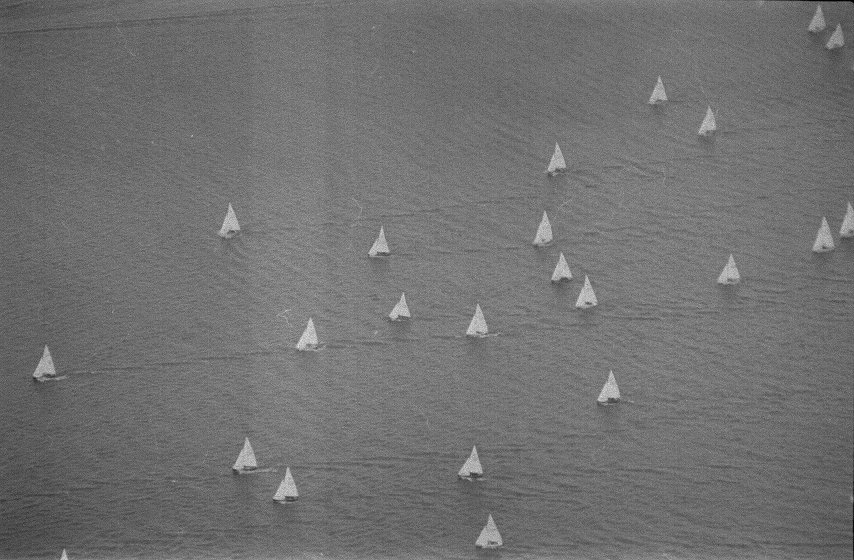 A striking view of the wave interference created by Wayfarers -
a factor we perhaps do not take into enough account.
..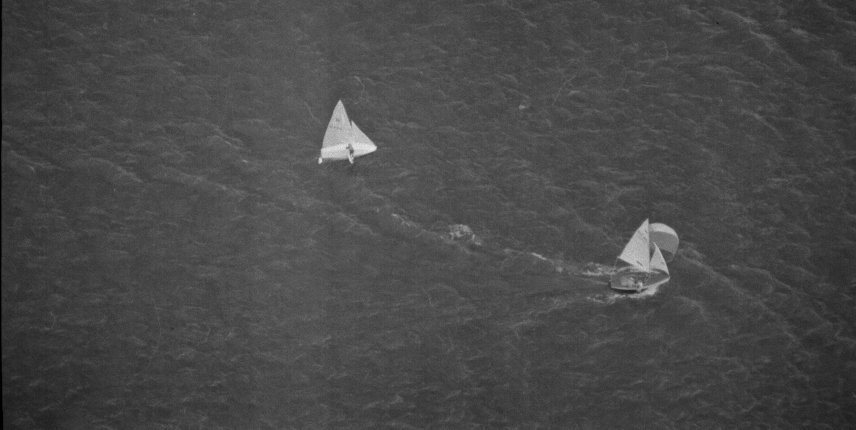 One man's lovely spi reach is another's capsize drill - nice, warm, clean water though!
..

A lovely day.
..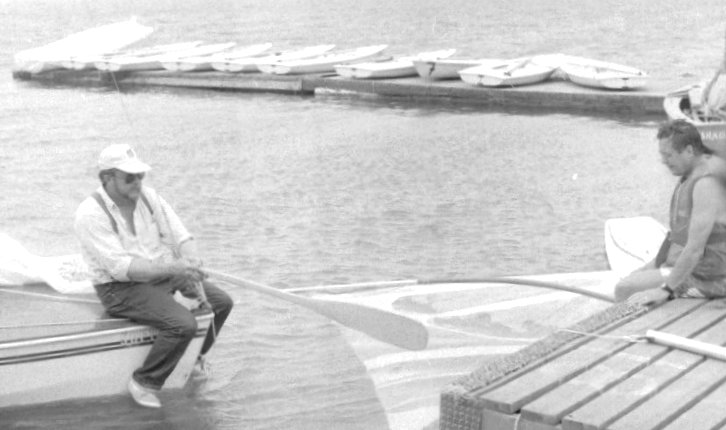 After the race, Don Gallagher (l) prepares to accept a helping hand from John Gierl, W Yearbook publisher.
..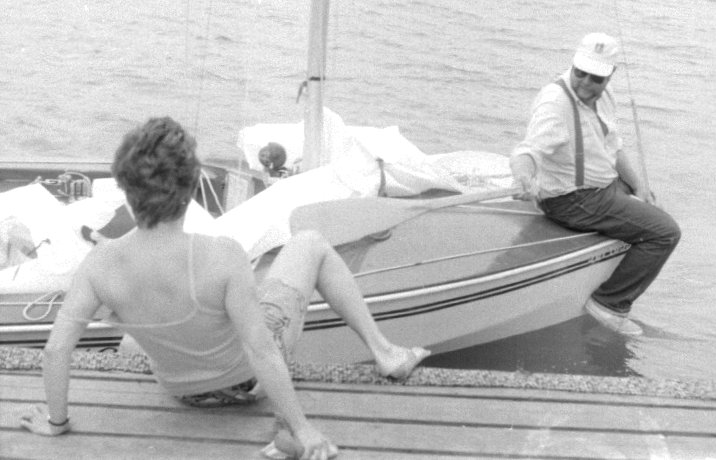 Irma Gierl does a foot fend-off and then ...
..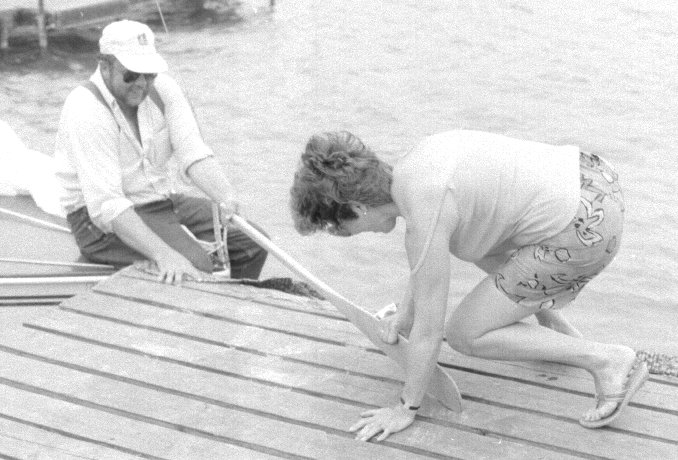 ... grabs the paddle just in time.
..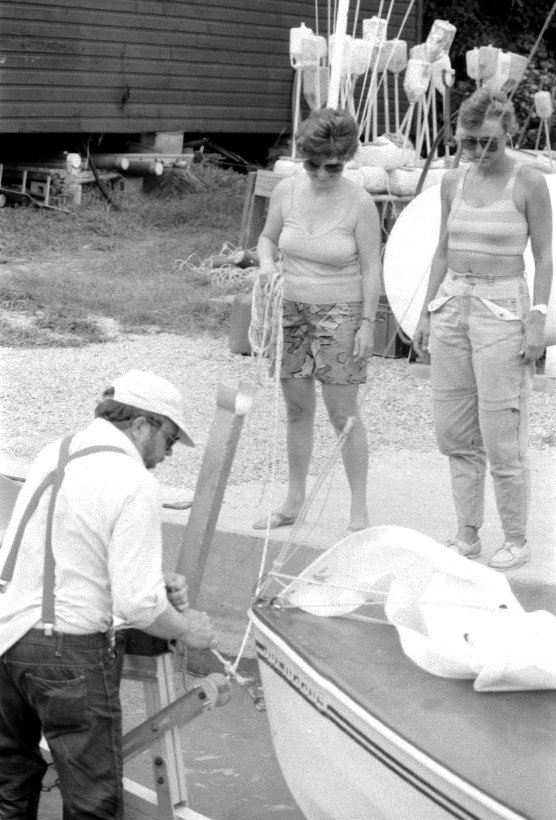 Don works at the Red Herring haul-out under the watchful eye of his crew, Sue Slocum (r) and Irma.