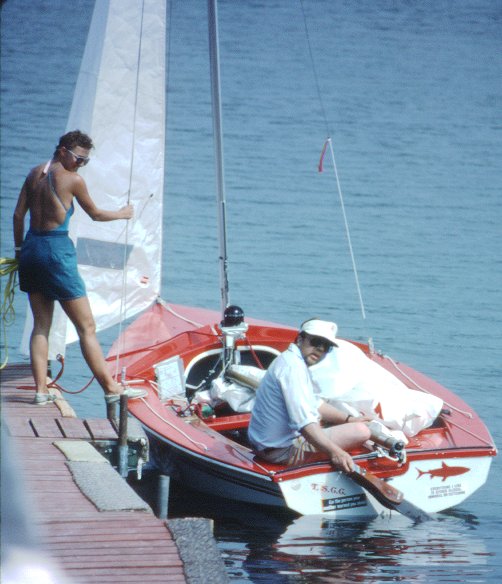 Sue Slocum and Don Gallagher prepare to take Red Herring into Wednesday's battle - another 9-leg race.
..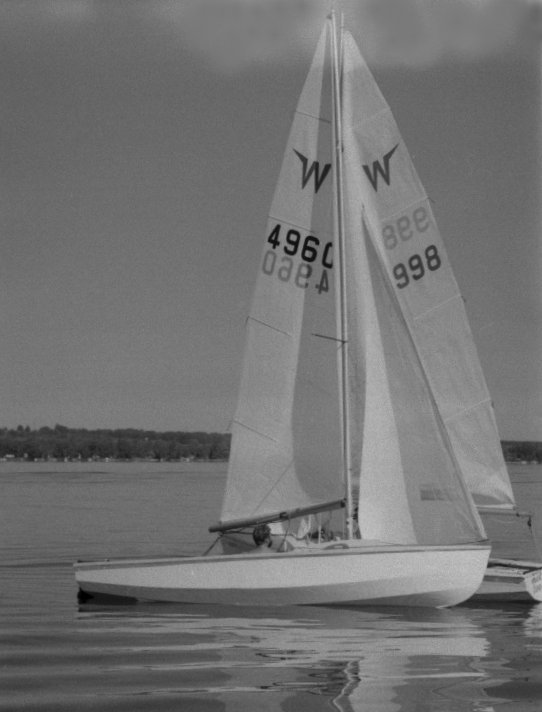 Richard Stone drifts past Trevor Newley (998) as the fleet begins a one-hour wait for wind.
..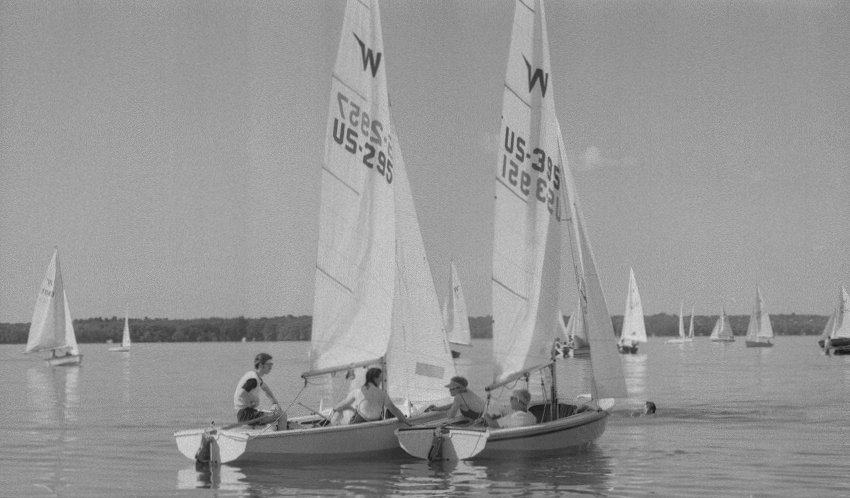 Joe and Janis Schnur (2957) chat with Roberta Sand and Dominick Principe
while others to a refreshing dip.
..

Things do not look promising at this point - no wind between here
and Geneva Park visible in the background.
..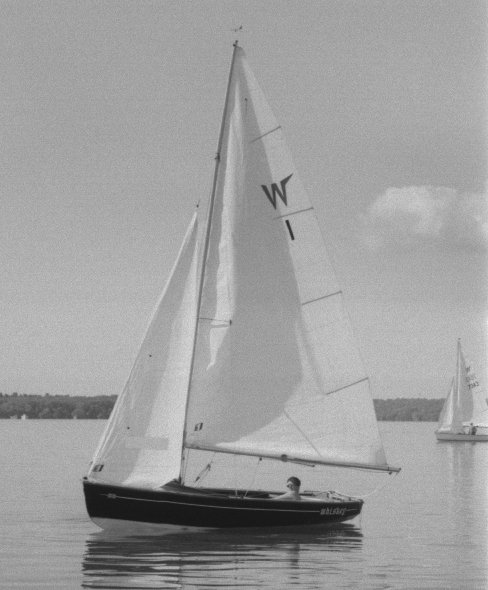 Looks like Neil is off for a swim while Colin Wilson has the watch.
..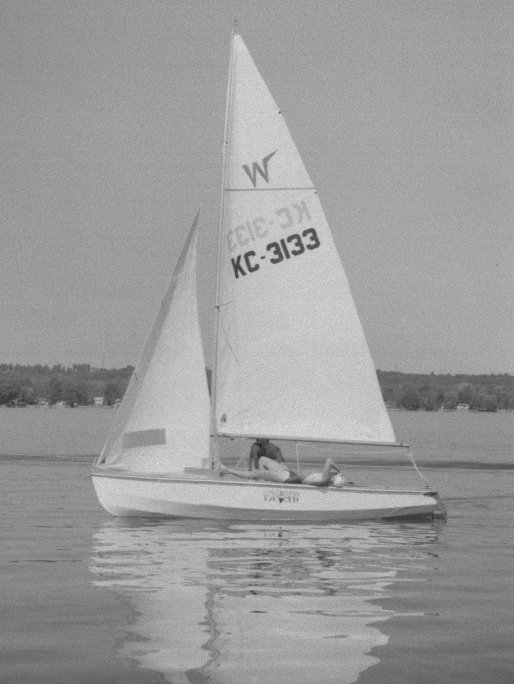 Aptly named for this photo, Reflection feels the beginnings of a breeze.
..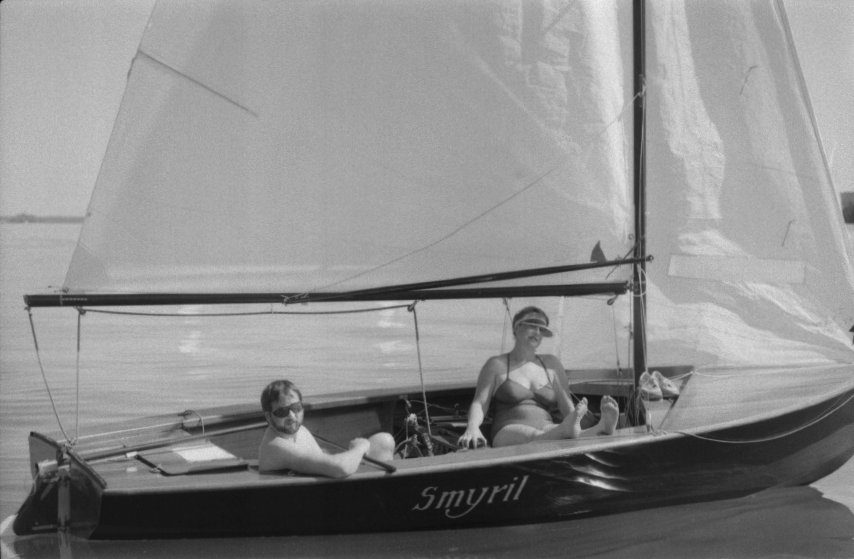 I don't imagine Jimmy and Elaine Clouston get much weather like this in the Orkneys!
..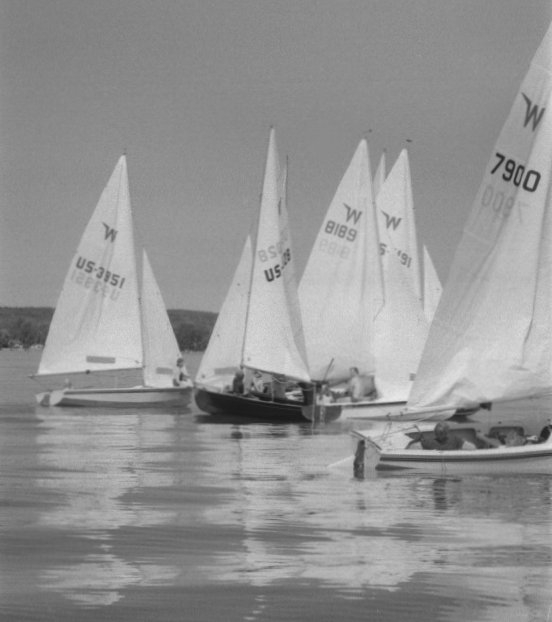 A good chance to ...
..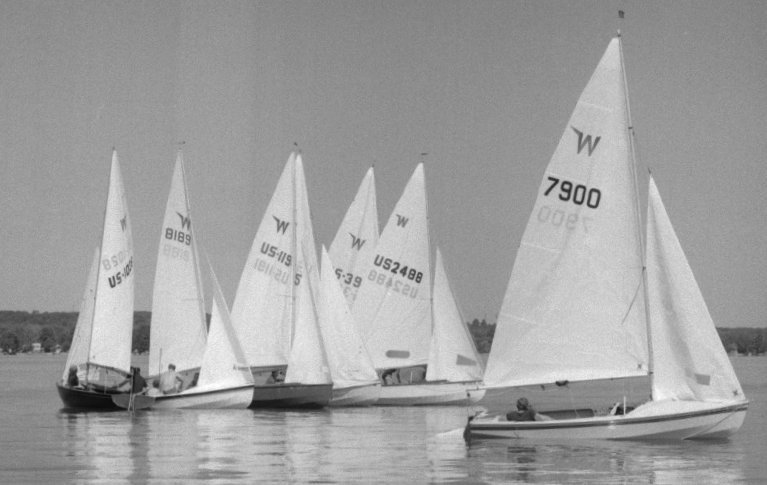 ... catch up on gossip.
..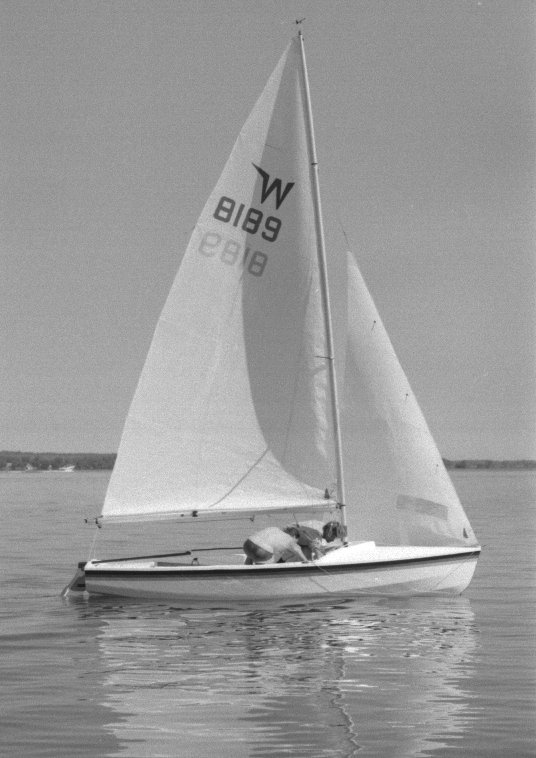 Julian and Kevan begin to set up for light airs.
..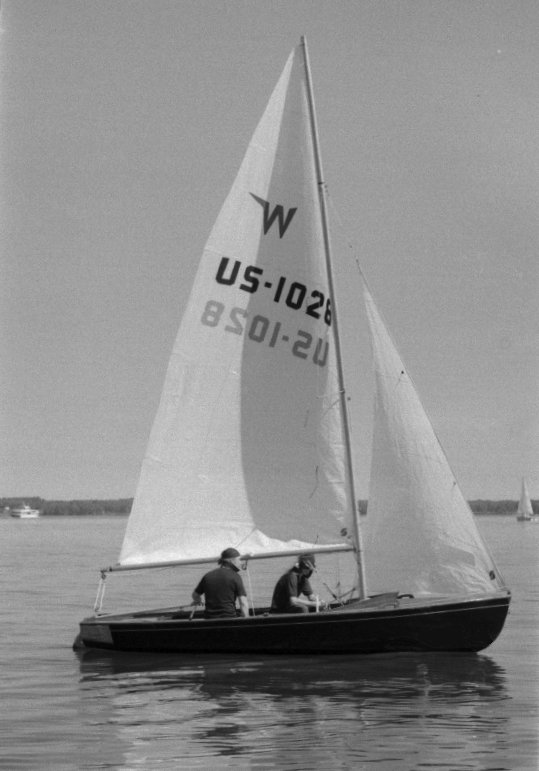 Earl and Pat Schnur get set as well. Note how the ruler-straight mast creates a real bag at the
leading edge of the mainsail something that a bit of (pre-)bend in the mast would help alleviate.
..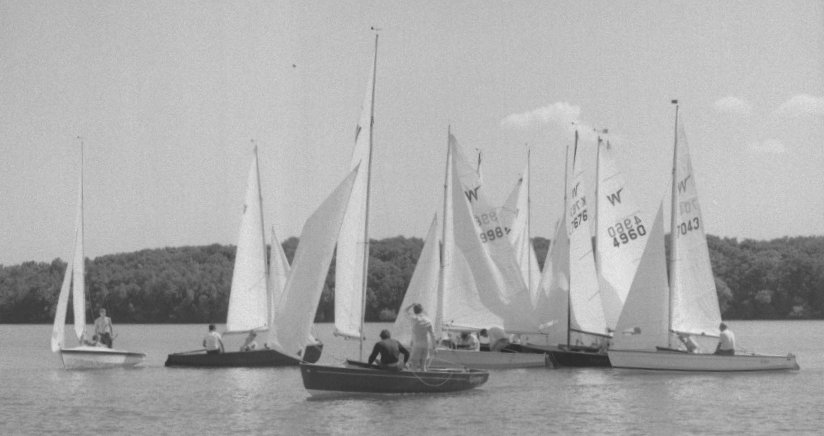 Ripples nearly everywhere ...
..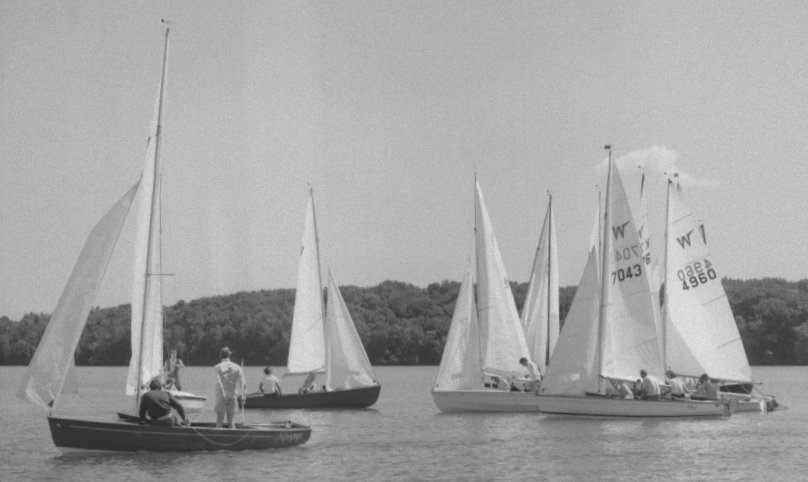 ... and the boats separate to ...
..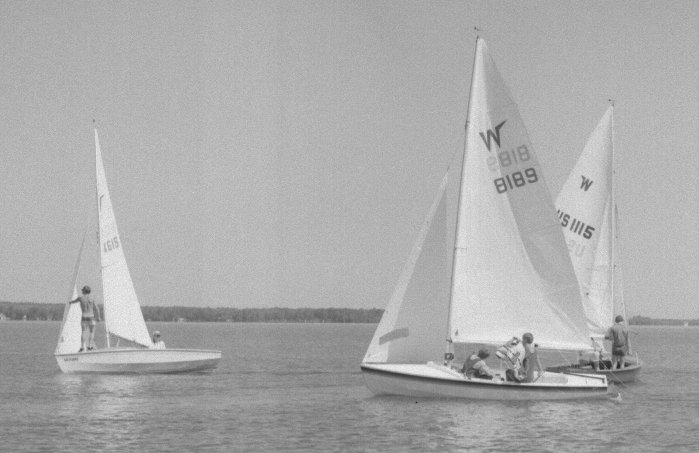 ... begin their pre-race preps.
..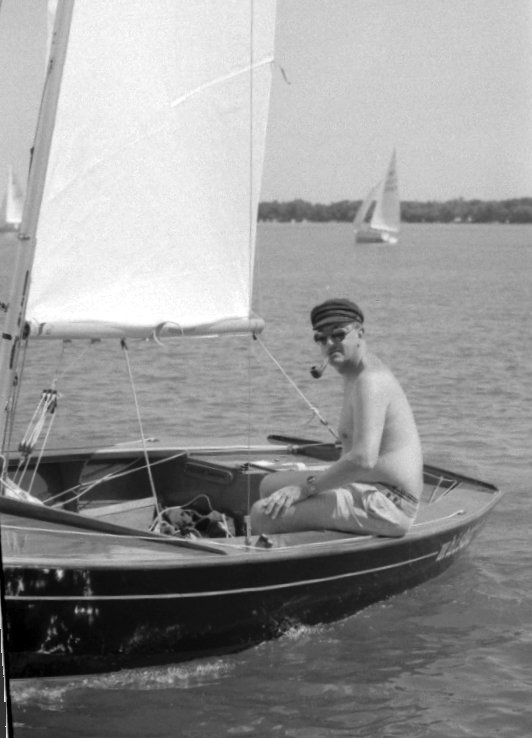 One last pre-race pipe for Colin Wilson.
..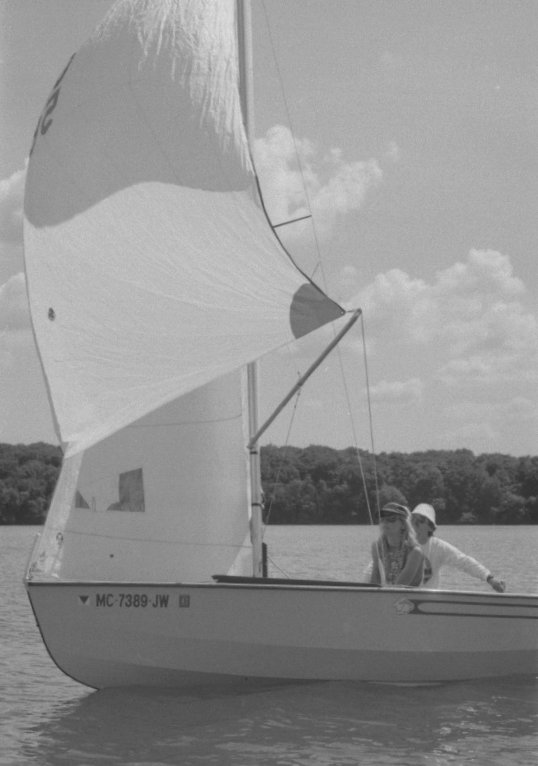 Don and Karen Parker take Brer Rabbit through her spinnaker routine...
..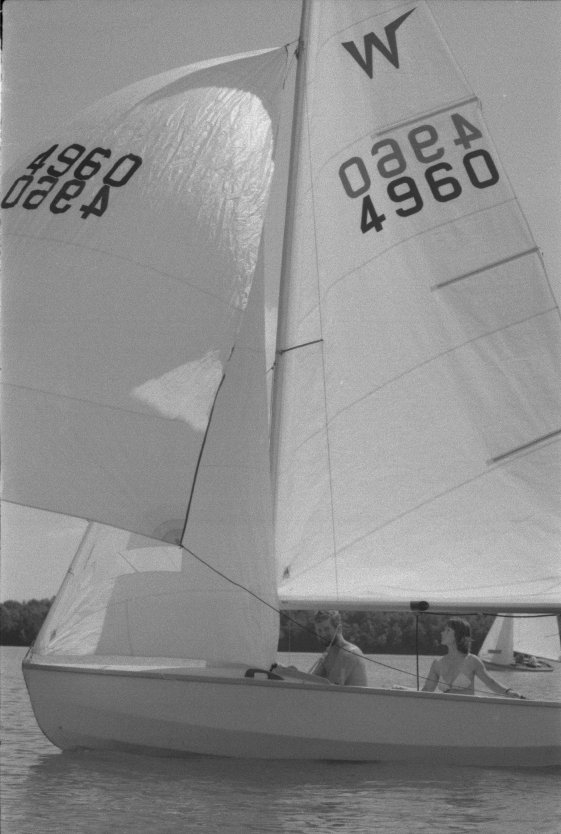 as do the Stones, Richard and Sharon.