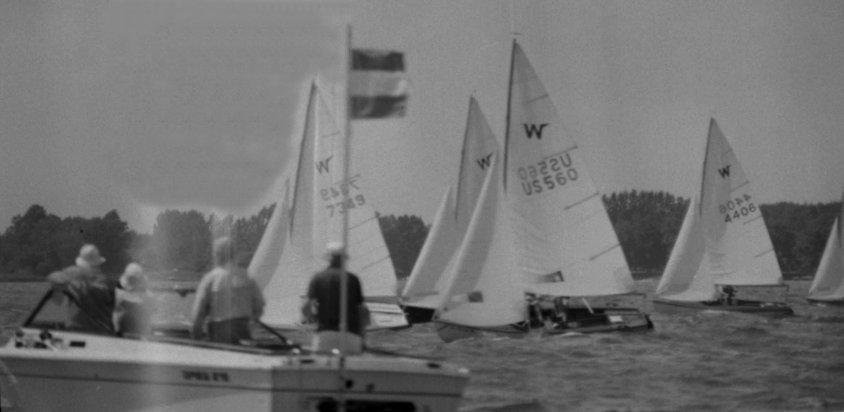 Just after the start.
..

And still not all 41 boats have crossed the start line.
..

John Hammond (7887), Bill Fyfe (6739), Nick White (82) and Keith Davies (5208) look good off the pin end of the line but will be pressed to tack should the wind knock starboard tack which is a distinct possibility on this relatively small lake.
..

A few boats have decided to try their luck going right.
..

A few moments later.
..

Nearing the gybe mark, it's Julian Redman (8189) with a slight edge over Jon Townsend (6288) while Colin Wilson (1) holds 3rd spot. Note Uncle Al on the extreme right who is trying to recover from another poor first beat by going low on the reaches.
..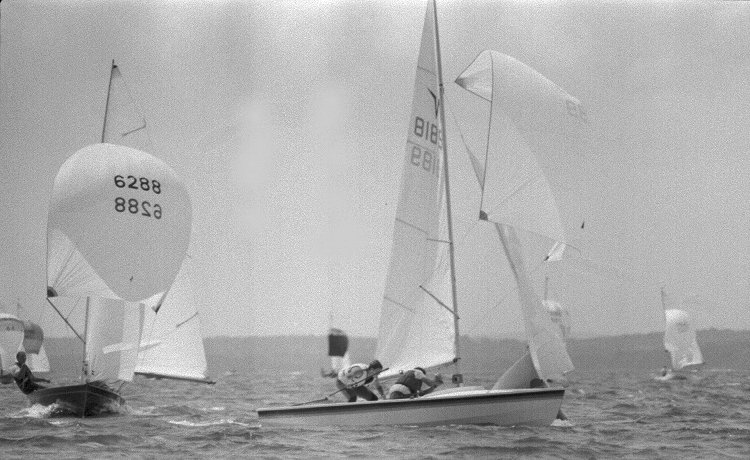 The leaders, Julian and Kevan, gybe ...
..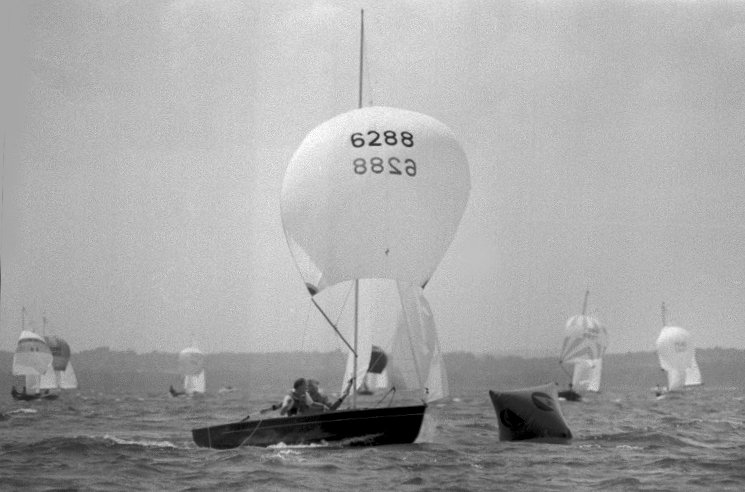 ... with Jon Townsend and Mark Allerston in hot pursuit. Also approaching the gybe mark are Martin Collen in 88 (l) just ahead of Robin Barker and, on the right, Ian Porter (7588) and Tony Perkins (7043, white spi).
..

And then the rest of the pack.
..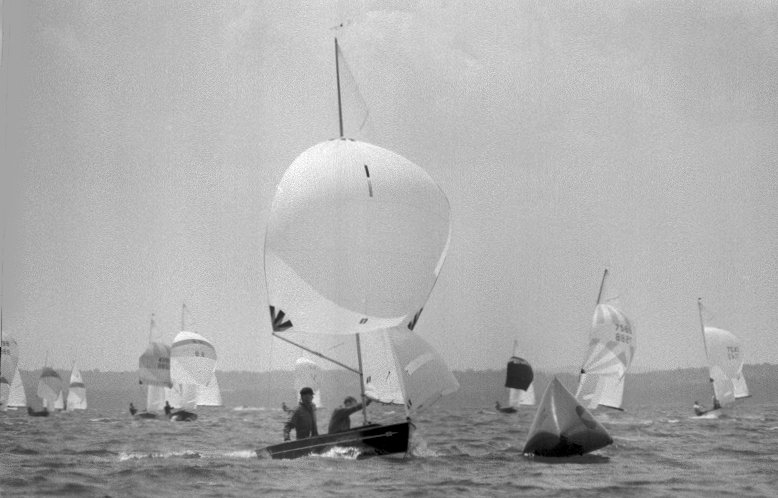 Colin and Neil Wilson about to gybe around in 3rd place while Ian Porter (7588) has made a comeback by going low into clear air and will also have the tactical advantage of being inside at the mark. Also identifiable on the approach to the mark are Trevor Newley (extreme left), Geoff Hodshon (dark spi top), Robin Barker (radial head spi), Martin Collen (88) and Uncle Al (just to the left of the mark).
..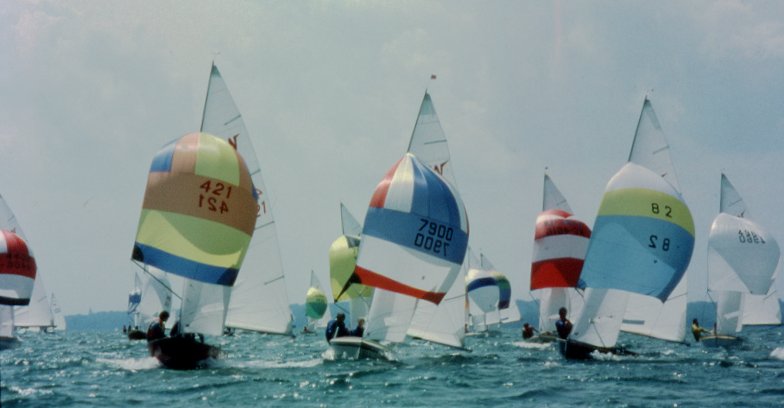 One of the few colour shots I can still get my hands on. Identifiable from left to right: Don Gallagher (red/black/white), Mike Codd (421), Graham Dodd (yellow/green), John Hammond (yellow/black), Graeme Hinton (7900), Brian Love (multi-coloured cross-cut), Derwyn Hughes (red/white), Nick White (82) and Richard Stone (4960).
..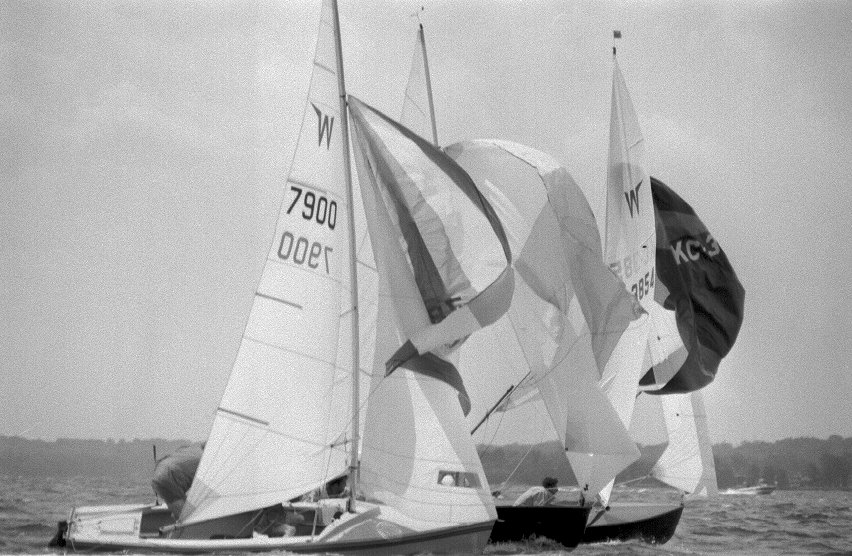 A glorious action shot as Uncle Al (3854) gybes around
inside Nick White (dark hull) and Graeme Hinton (7900).