7th place for Julian Redman who becomes unbeatable once he can start hiking!
..

Richard and Sharon Stone cross 8th - just ahead of Trevor Newley - for their best finish of the series.
..
Close finishes in the making: After Jon Townsend crossed the line in 10th, Brian and Cathy Love picked the favoured port end of the line nicely for 11th as has George Blanchard who will be 12th. Trevor Rose (955) needs to tack pretty well right away or he may lose Martin Collen (88) and Derwyn Hughes (4615).
..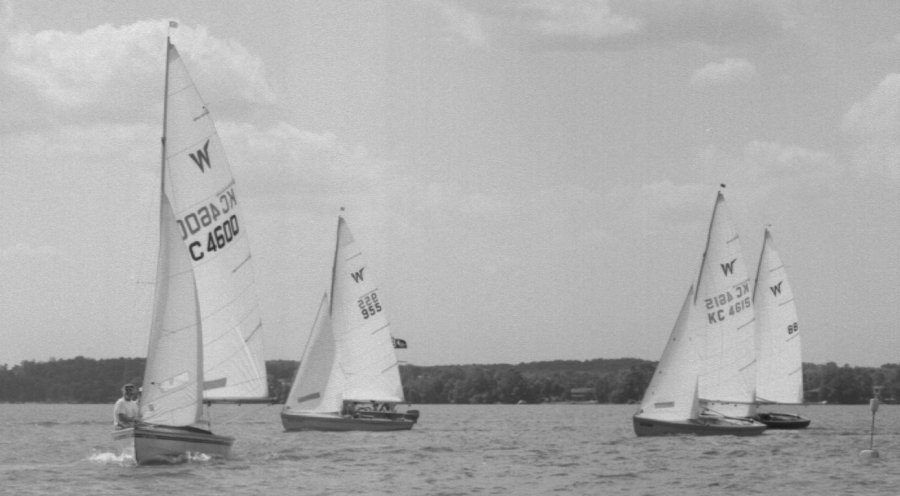 Trevor tacks just in time to take 13th and beat out Derwyn (KC4615) and Martin (88).
..
It's a bit late for weed check, Martin!
..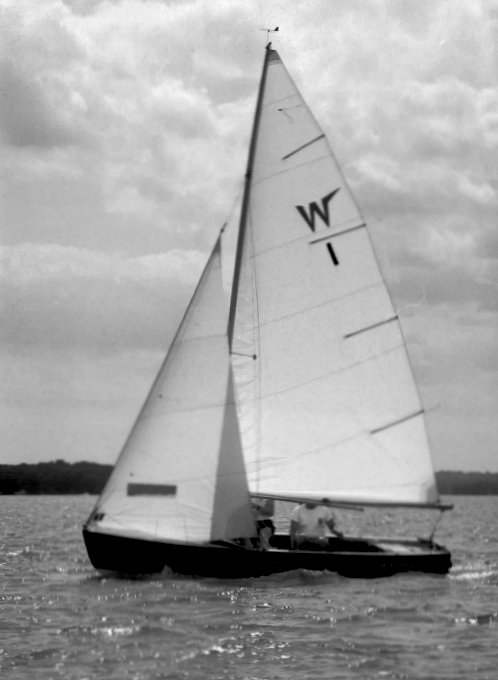 Colin and Neil Wilson cross 16th...
..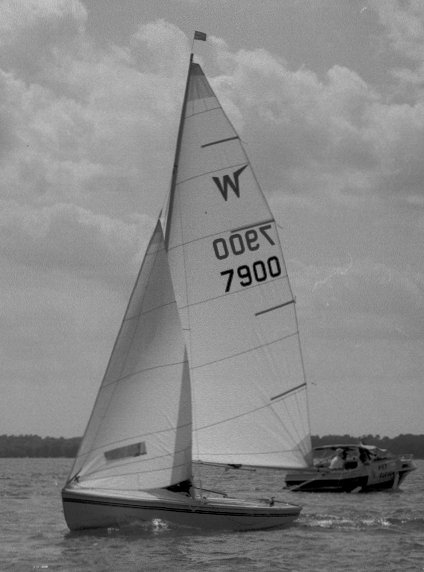 ... just a ahead of Graeme and Antony Hinton who have done well in their non strength: light airs!
..

Bill Fyfe (6739) places 18th while Hubert and Phyllis Dauch (US1191) followed.
..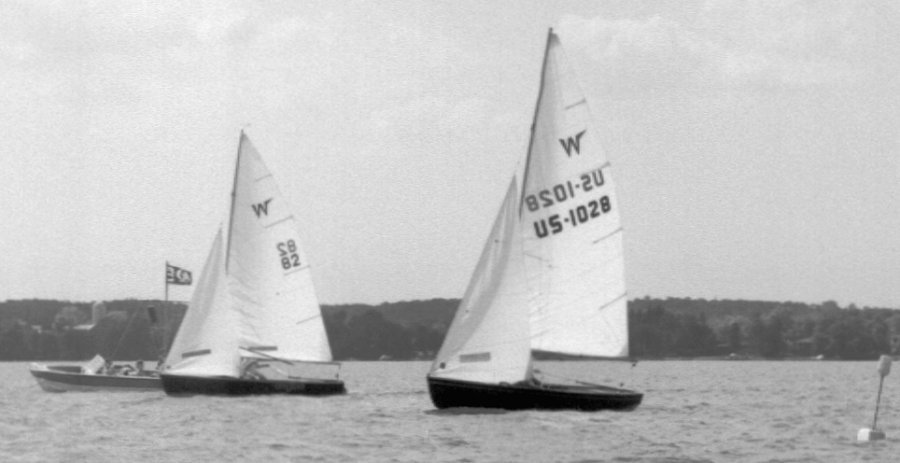 Perhaps luffing up just before crossing the line has given Nick White (82) 20th over Earl Schnur (US1028) in a photo finish. All these boats are being trimmed beautifully and sailed well! The Worlds is a select group!
..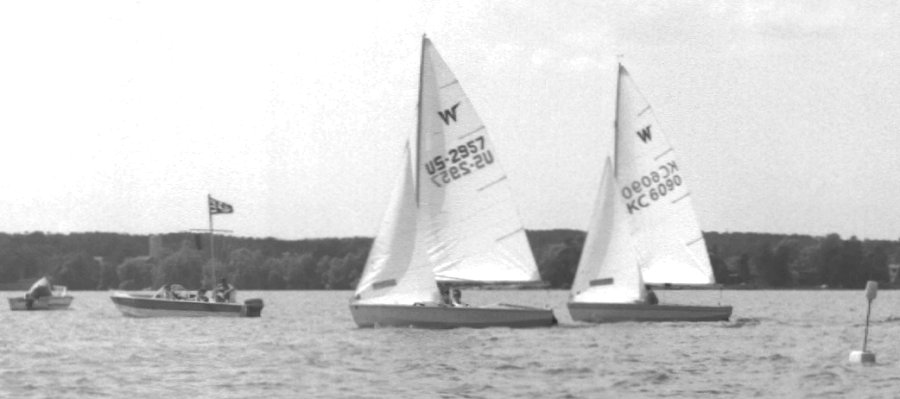 Another close one in which Joe Schnur takes 22nd ahead of John de Boer.
..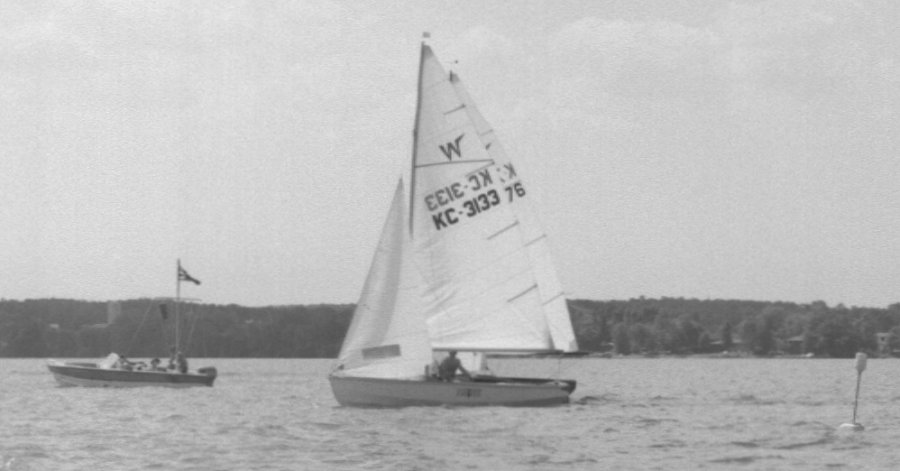 Another close one as Fred and Chris Webster edge Jimmy Clouston for 24th.
..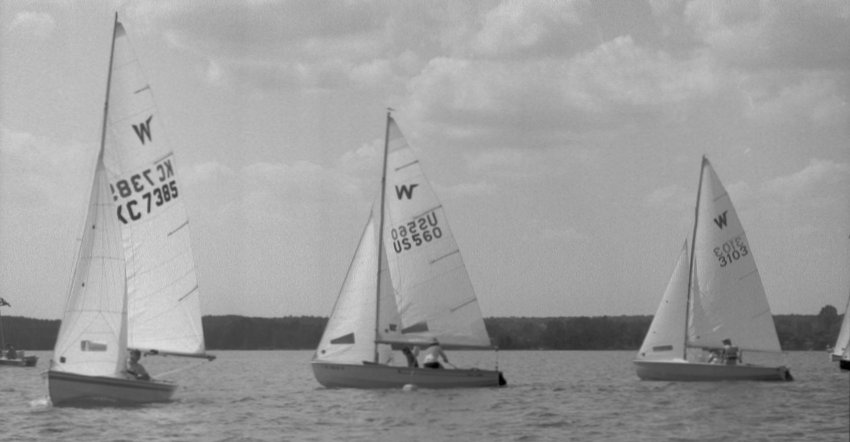 John Pocock has just taken 26th ahead of Don Parker who is tacking around the mark into 27th.
..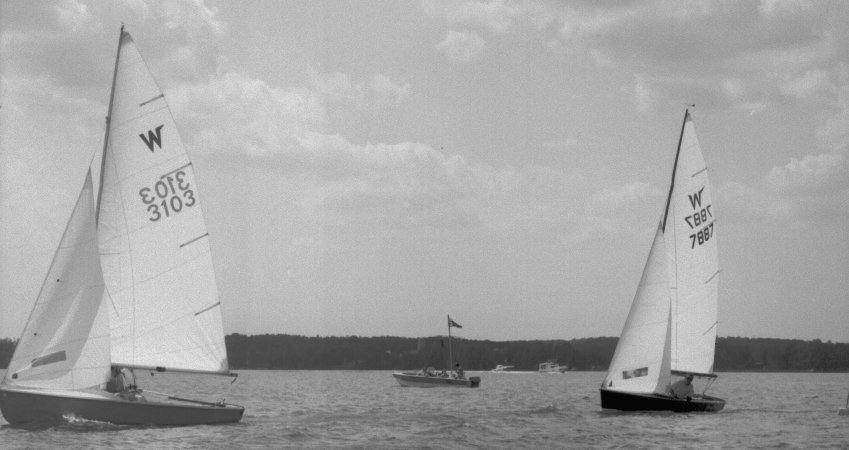 Dave Connor (28th) beats out John Hammond.
..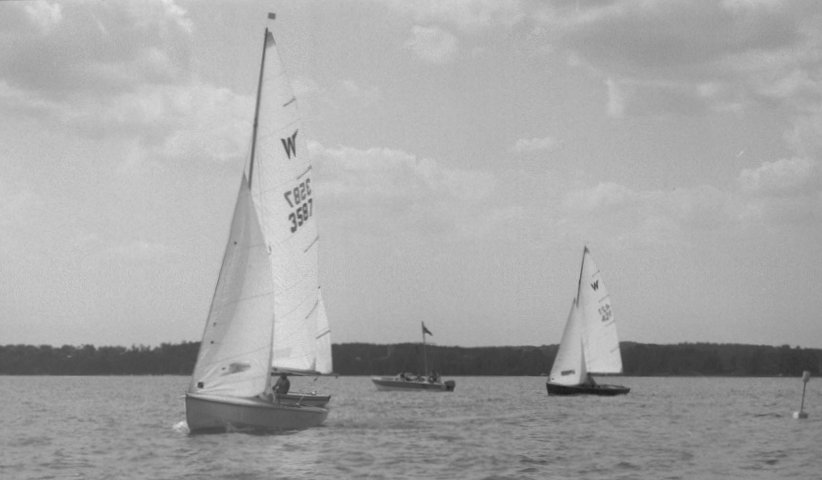 Murray Fawcett (3587) and Bill de Boer (just off his quarter) have crossed 30-31 ahead of Mike Codd.
..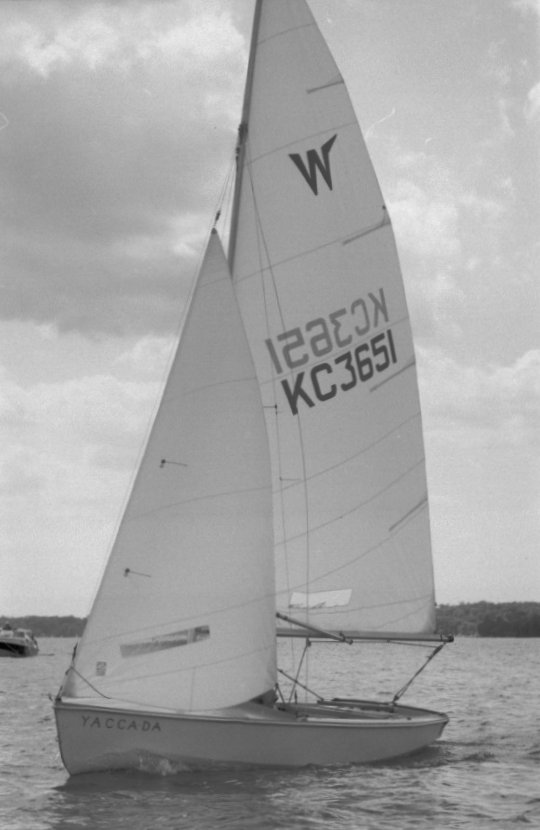 Graham Dodd (KC3651) followed Keith Davies (not shown) across in 34th ahead of
Martin de Boer and Don Gallagher, both of whom the photographer missed.
..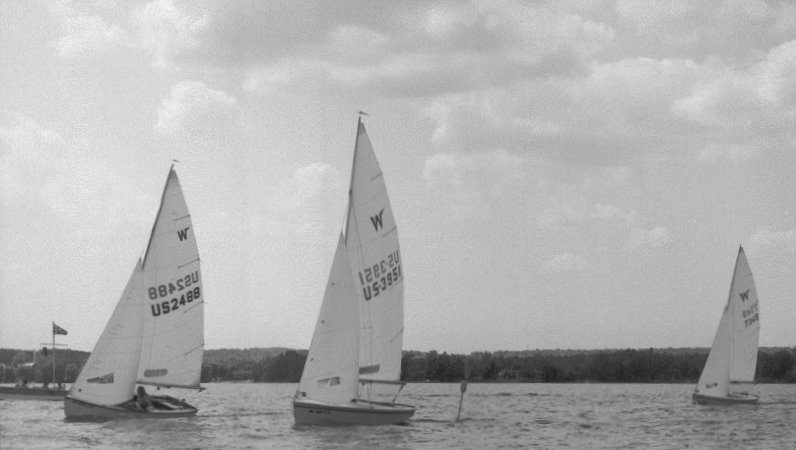 Rick and Diane Appel (US2488) take 37th by an eyelash over Dominick Principe and Roberta Sand
while Tom LeFeuvre prepares to complete the quorum of 39 finishers.