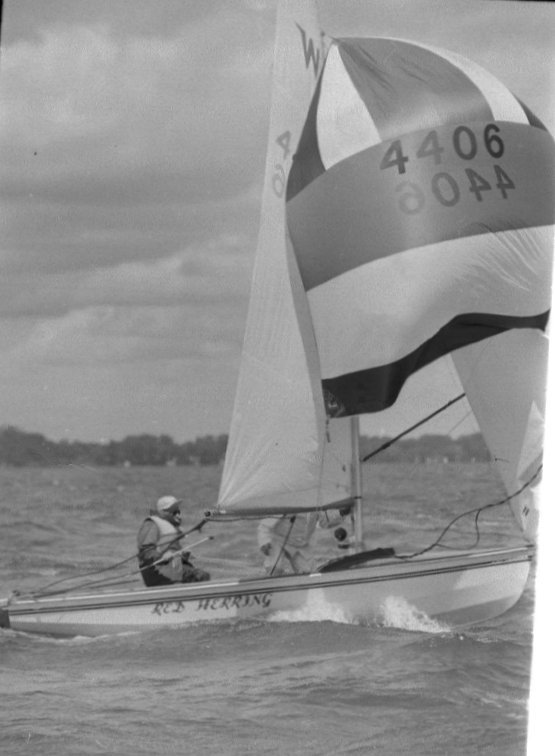 Looks as though Don Gallagher and Sue Slocum have had just about enough of their spi for this leg as Sue prepares to douse. Doesn't Don look every bit the intrepid mariner???
..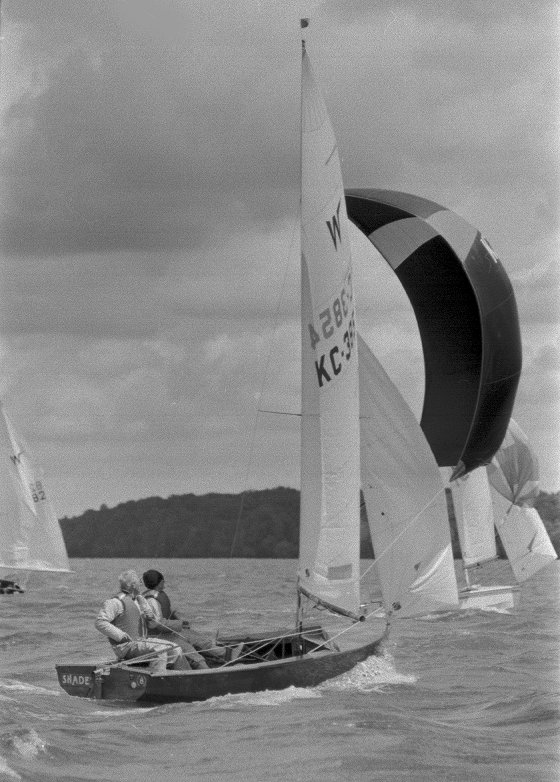 While Nick White (82) gets ready to start the bailing portion of the capsize recovery drill, Al and Julia (3854) show fine spi reach form (except the undertrimmed jib) as they hope to pass Bill de Boer (7351) whose spi has collapsed - briefly, I'm sure! Note how Al is sitting right against the aft bulkhead and Julia, too, is mostly aft of the thwart to try to keep the bow up and SHADES sailing on her flatter after portions.
..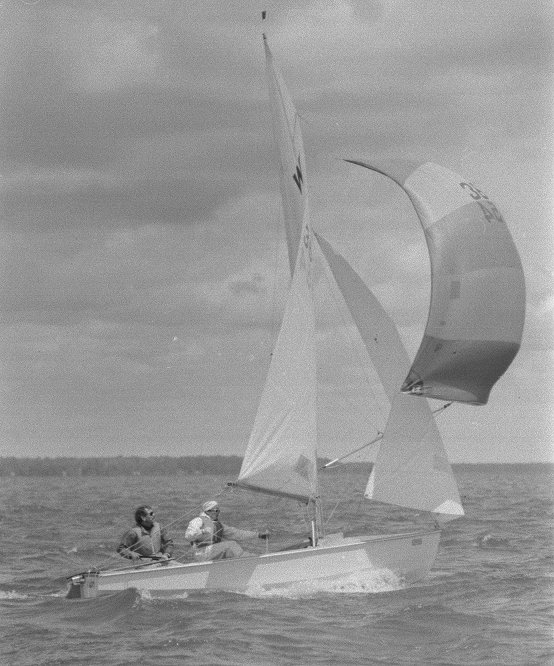 Brian and Cathy Love show that even a fairly blown out spi that is not really hoisted far enough will still give you great speed in these winds. Cathy looks like she's just recovering from a missed hiking strap???
..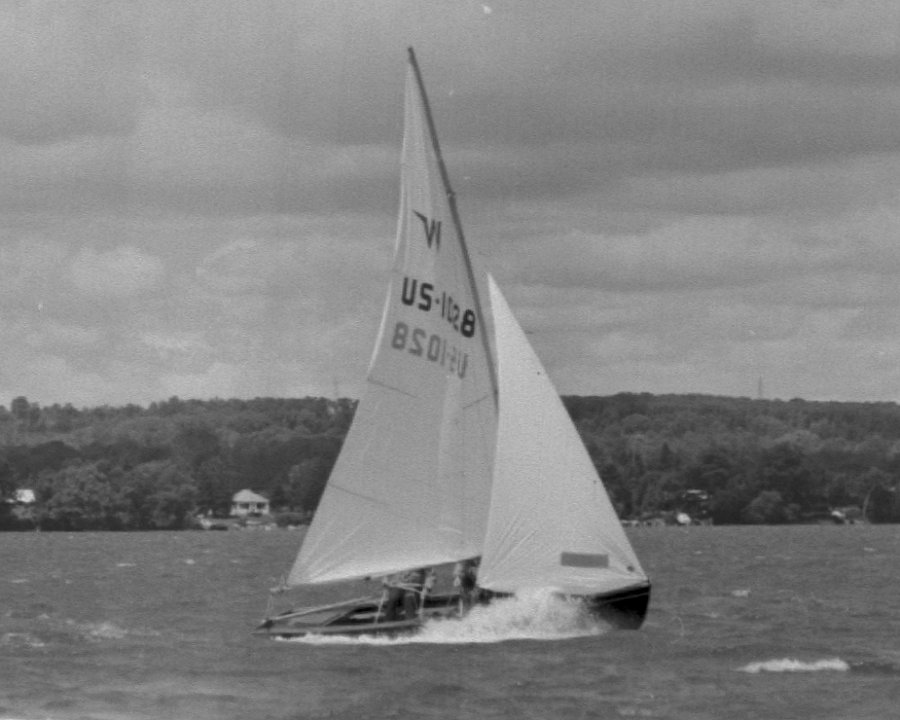 Is this any kind of weather for grandpa and grandma to be racing in??!!
..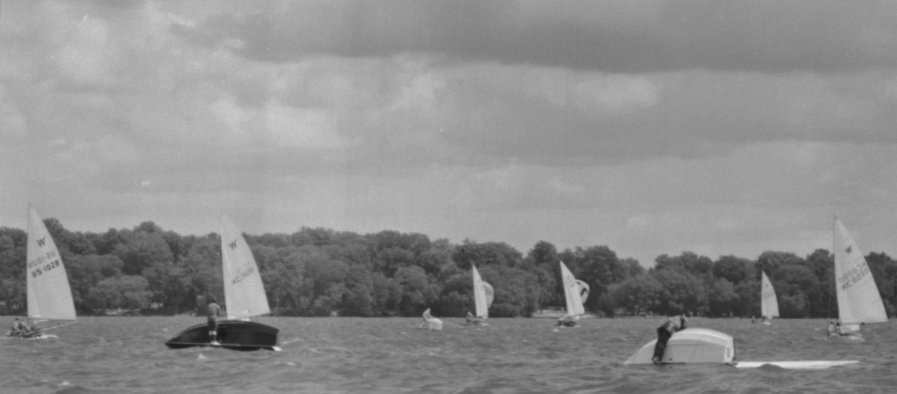 Having perhaps seen the results of excessive spi-related courage, Earl Schnur (1028), Graham Dodd (3651) and John de Boer (6090) have decided to take a more relaxed approach to the run ...
..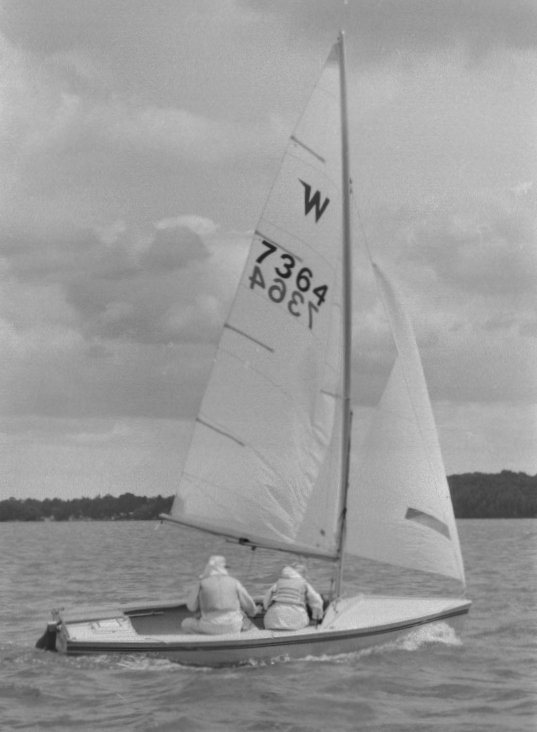 ... as have Martin and Beth de Boer, ...
..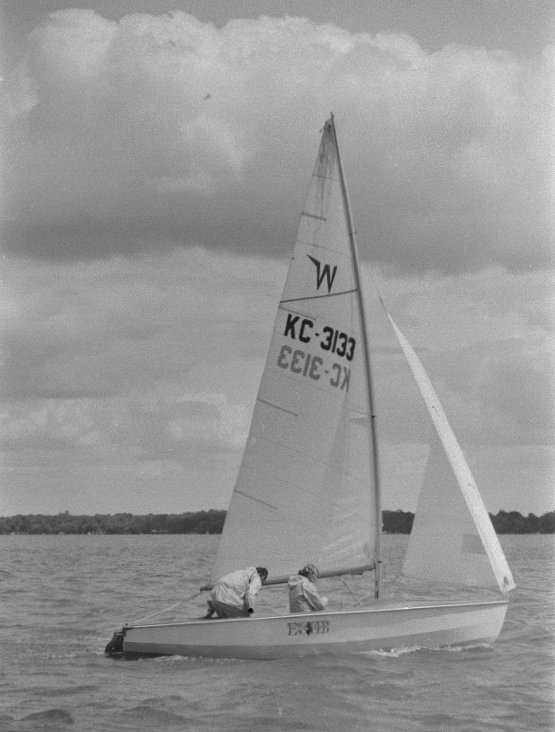 ... and Fred and Chris Webster.
..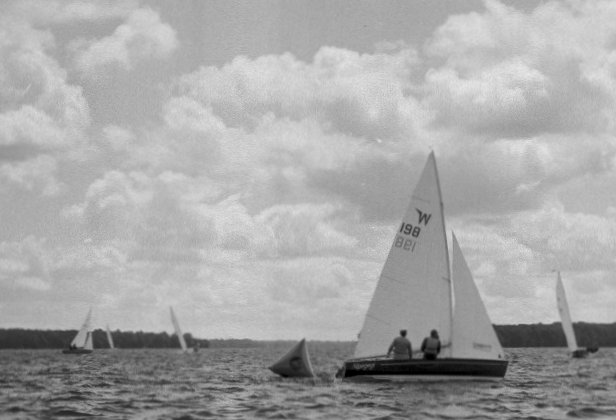 Following Julian Redman and Ian Porter across the line in 3rd place were Geoff and Philip Hodshon (198).
..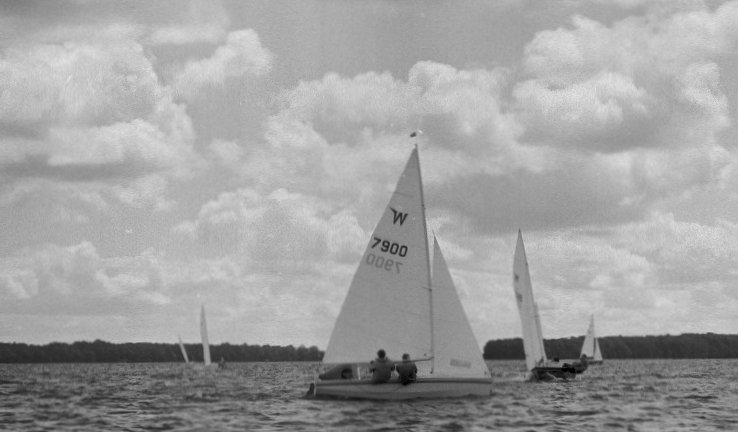 While many of us North Americans concentrated on survival, Graeme Hinton (7900) found a last-beat corner that moved him all the way up to 4th at the finish, ahead of Trevor Rose (not visible here) and Jon Townsend (r).
..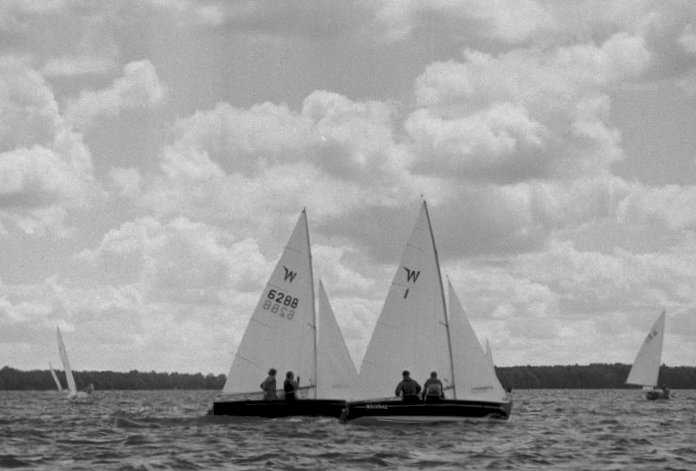 Colin Wilson (1) just edges out Jon Townsend for 5th...
..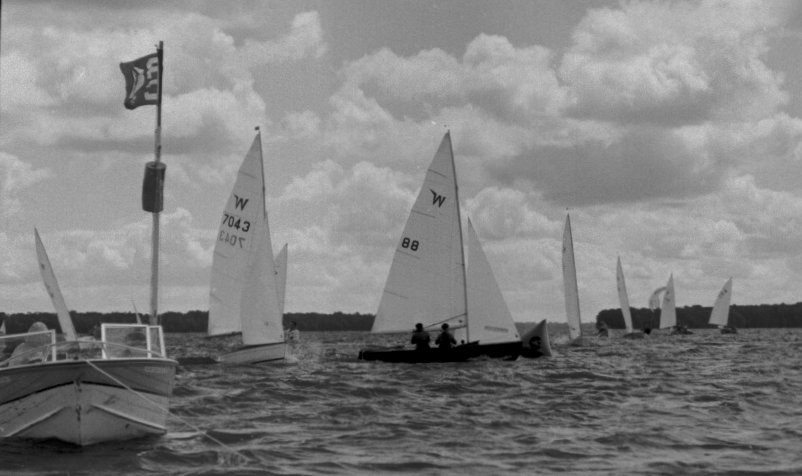 ... while Martin Collen (88) does the same to grab 7th ahead of Tony Perkins.