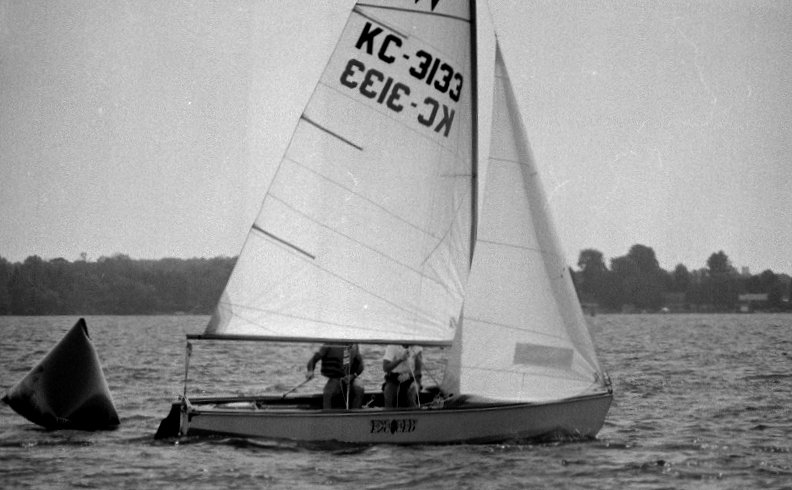 Fred rounds nicely but, from the looks of his boom angle, looks like his mast should be raked further aft? That would enable him to point better and would likely eliminate the mainsail backwind.
..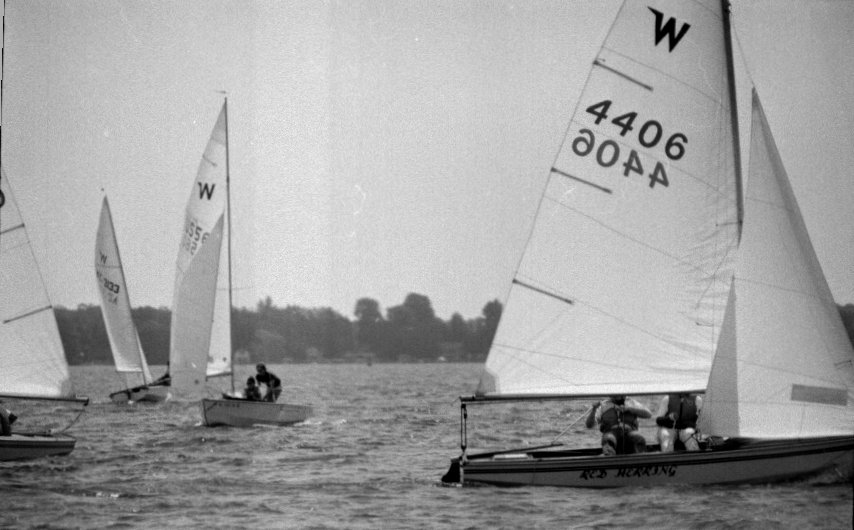 Actually, from this angle, it appears that Fred (3133) should sheet his main in more (or add some vang tension) to remove excess twist from his main. Just about to round the mark are John de Boer, and Don and Karen Parker in 560. Don Gallagher (4406) is already nicely set up for the beat.
..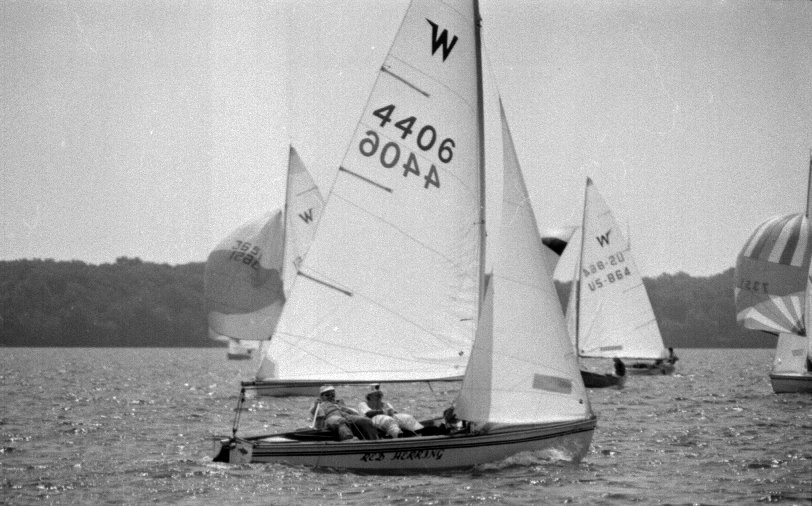 Wow! Look at Don and Sue hike! Now that is perfect form! Meanwhile Graham Dodd (3651), Nick and Mary Seraphinoff in 864 and Bill de Boer with Roger Shepherd (7351) approach the end of their runs.
..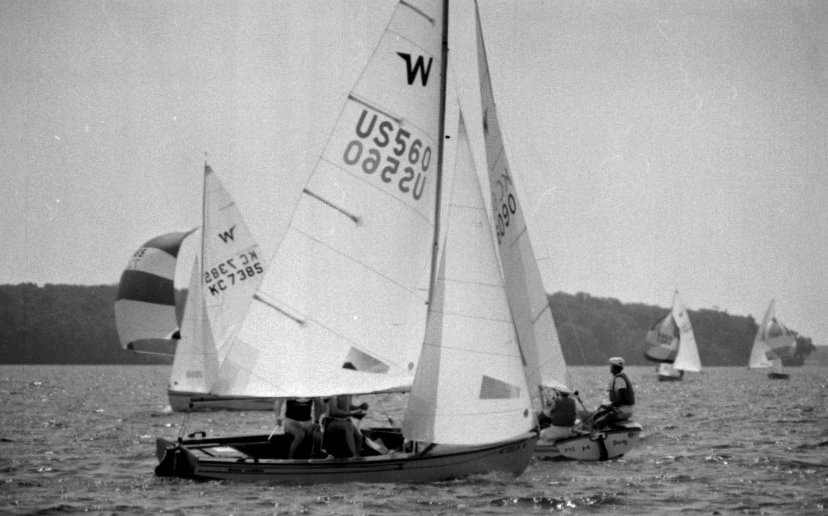 Two more examples of fine upwind form: Don & Karen Parker in US560 and John & Dolores de Boer in 6090 - note the spiffy hat! Just approaching the mark and sailing nicely flat are John Pocock and Ian Brennan (7385).
..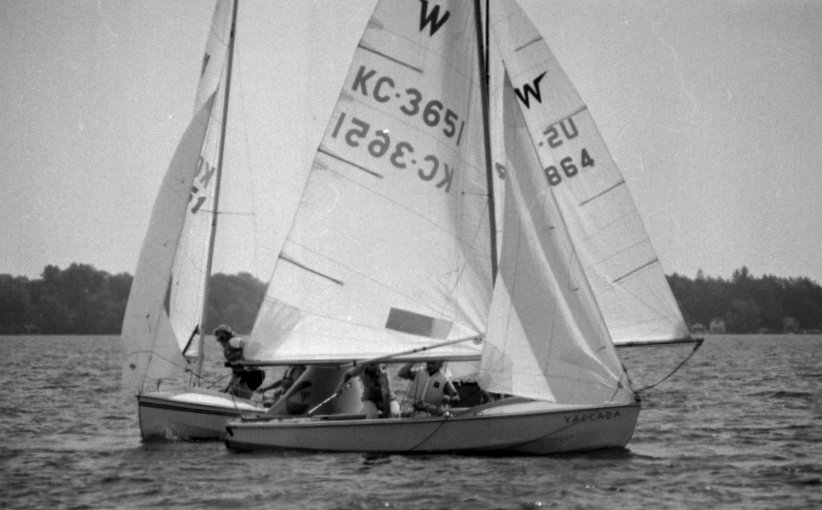 A very close rounding as Graham Dodd with Tom Wharton (who has most certainly improved his skills as a crew since 1986!!) take Yacca-Da around just off Bill de Boer's bow with Nick Seraphinoff (864) waiting to slip by.
..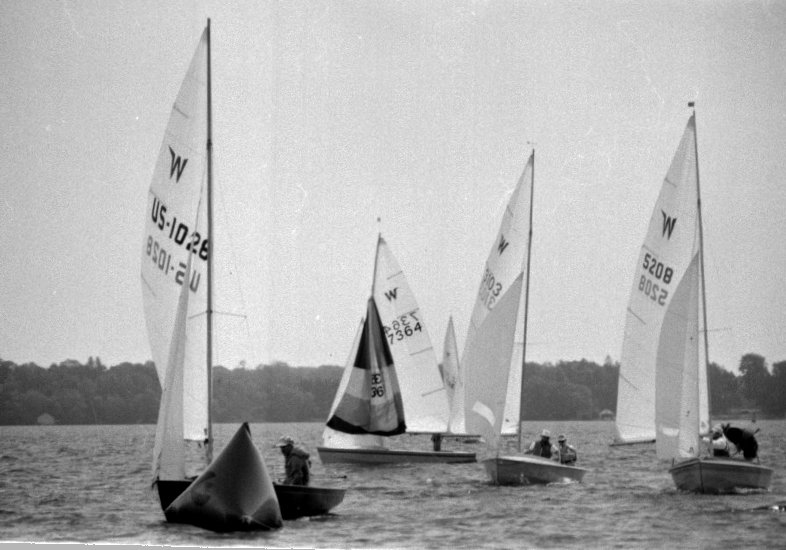 Another close one here: Earl Schnur (1028) is chased by Dave Connor (3103) and Keith Davies (5208). Not much danger from Martin de Boer (7364) who appears to be stopped in the water while explaining the take-down procedure to Beth. Earl could probably have managed a tactical (wide and close) rounding ...
..
... to leave the mark with greater speed after a more gradual turn. Keith Davies (standing in 5208)
is only entitled to enough room for a seamanlike rounding here since he is overlapped
by Dave Connor, a right-of-way boat to leeward.
..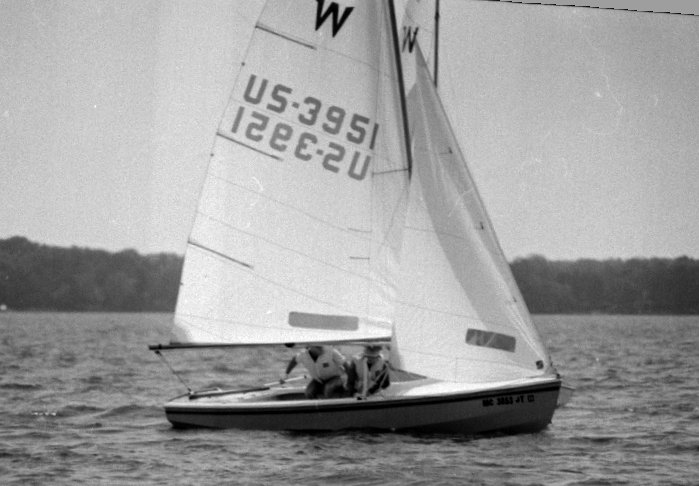 Dominick and Roberta get their sails in just nicely as they round
- better a bit to slow than stalling out by pulling in too far too soon!
..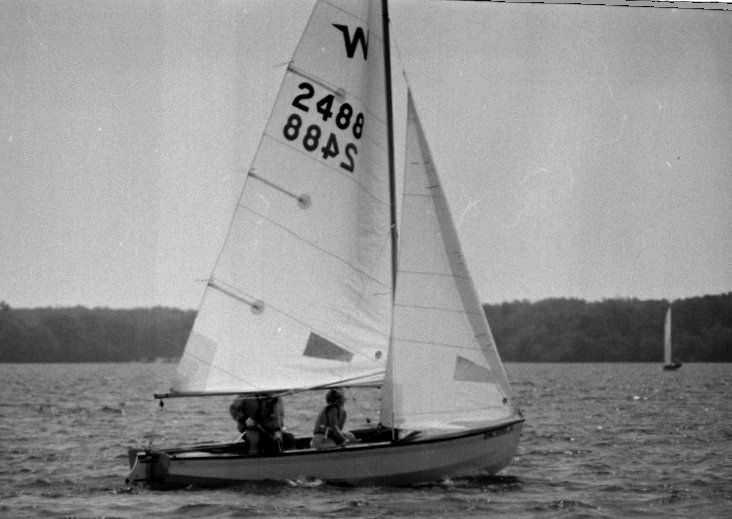 Rick and Diane Appel could stand to move forward in the boat perhaps - and, since the jib
appears well trimmed, Rick should crank the main in harder to stop it from luffing.
..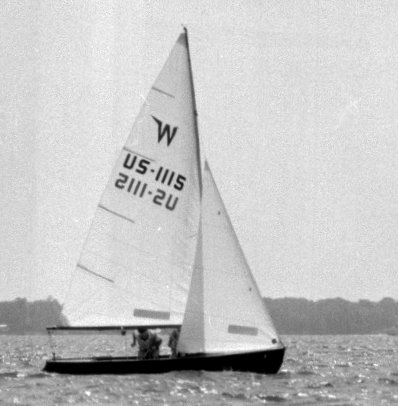 Joe and Jeff DeBrincat have the Maltese Falcon nicely trimmed here.
..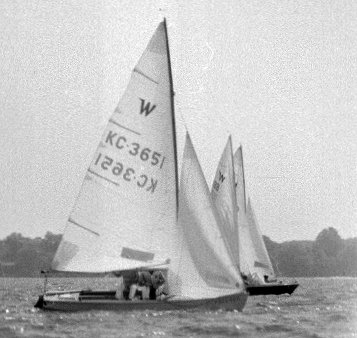 Graham and Tom prepare to cross the finish line.
..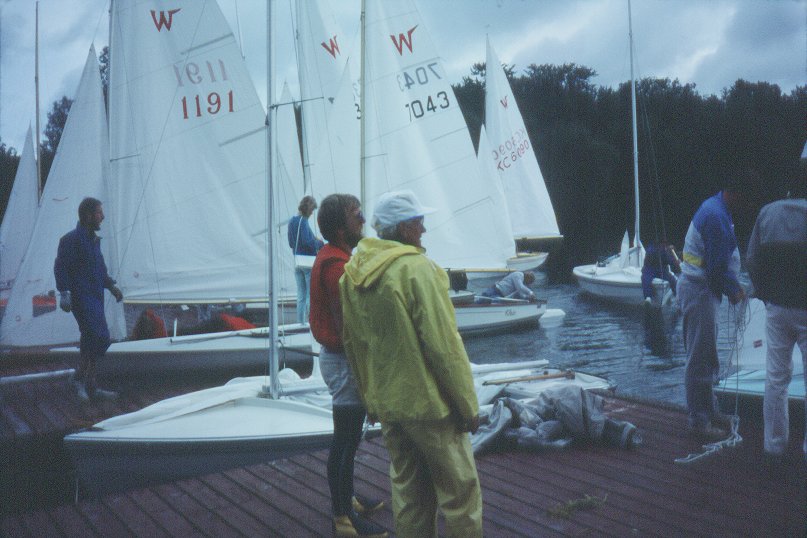 Roger Shepherd (red top) and his helm, Bill de Boer, take a breather after reaching the dock.
With 41 boats, haul-out was a busy time!!