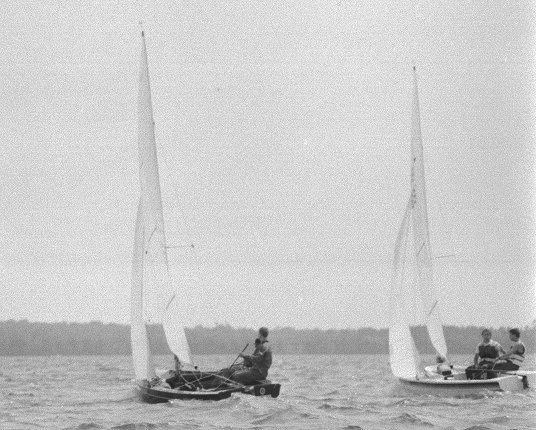 Meanwhile, Julian Redman and Kevan Gibb (r) take the gun ahead of Colin and Neil Wilson


(not shown) and Jon Townsend with Mark Allerston (l)...


..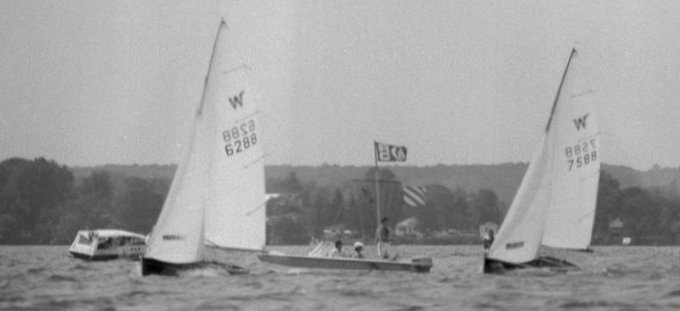 ... who in turn just hold off Ian Porter with Robert Morse (7588).


..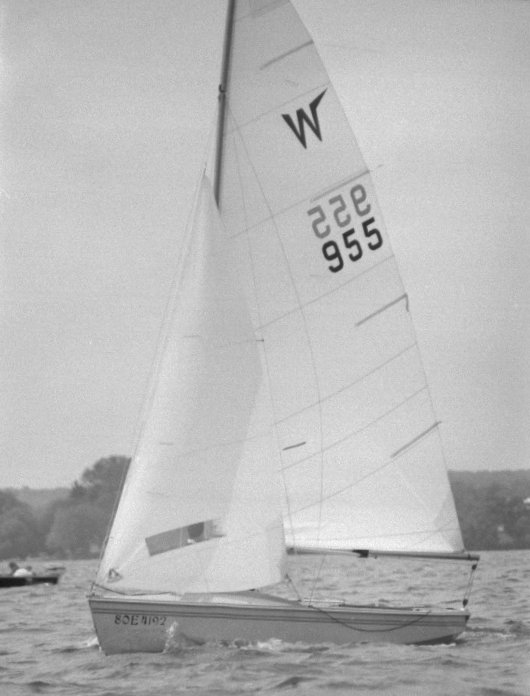 5th place, and doing very nicely thank you, in their glass boat borrowed from Bill Stanbridge,


are Trevor Rose and Tim Kirby.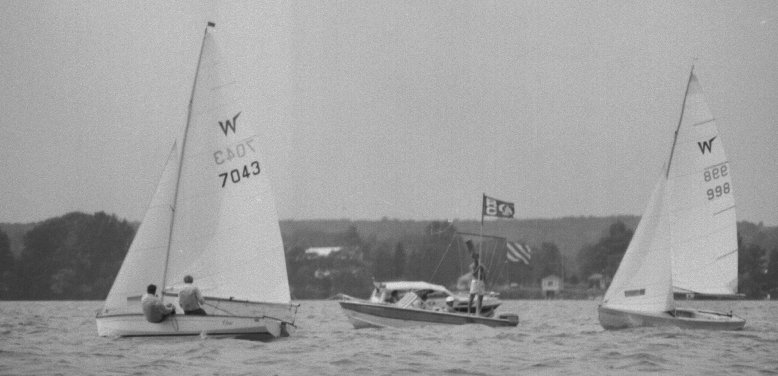 Tony Perkins and James Harden (7043) just nicely cross
Trevor Newley with Giles Bowman to capture 6th place.


..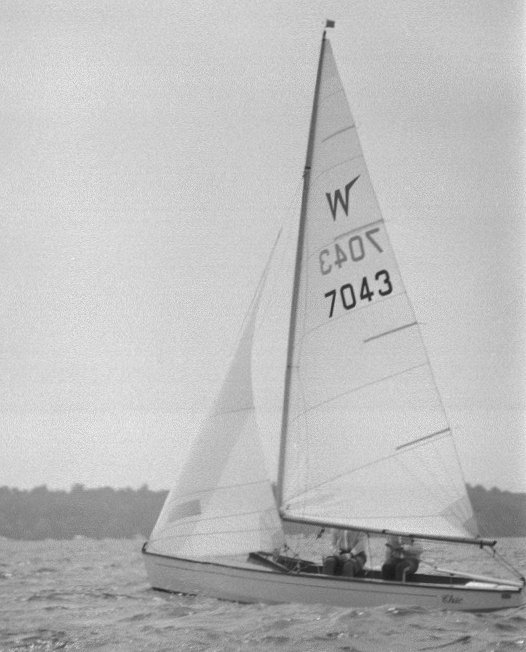 There was a bit of wave action on this day as attested to by Chic, W7043.


..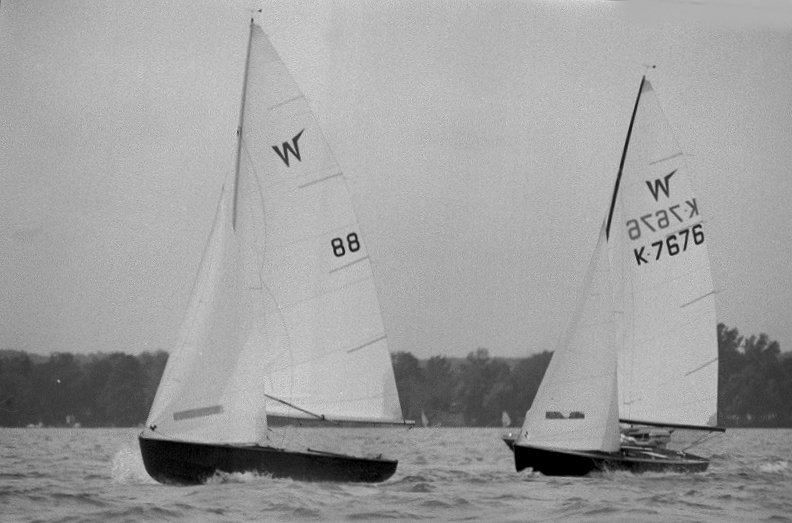 9th place went to Martin Collen, just ahead - as you can see - of Jimmy and Elaine Clouston.


..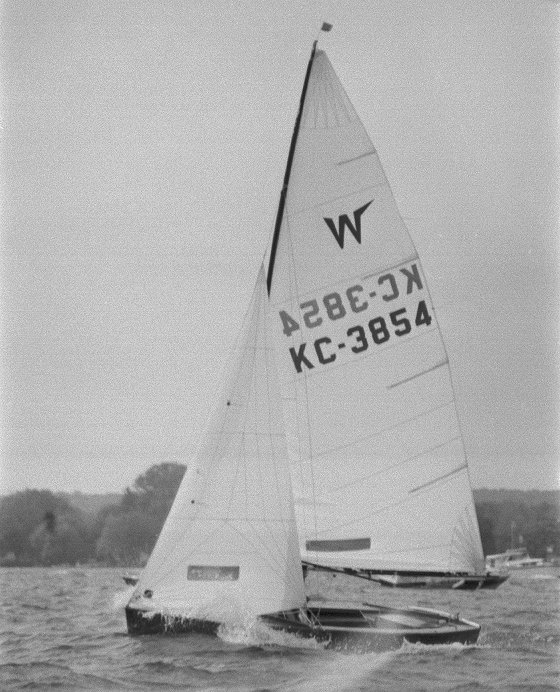 Uncle Al, owner of the camera, got his pic taken although he was only 15th...


..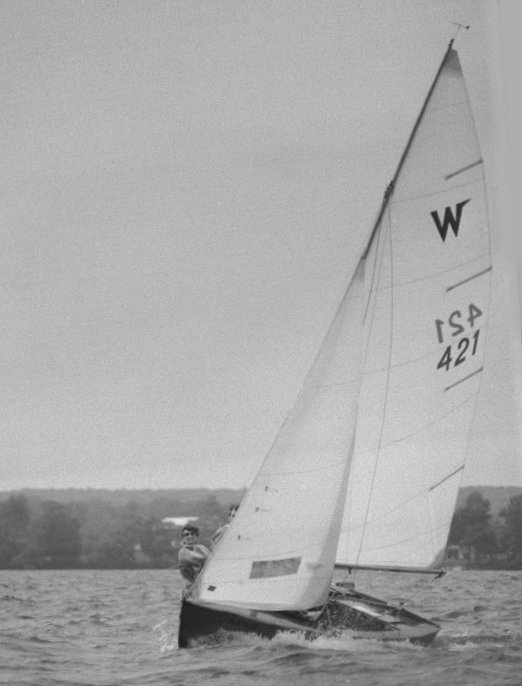 ... just ahead of Mike Codd and Patti Douglas.


..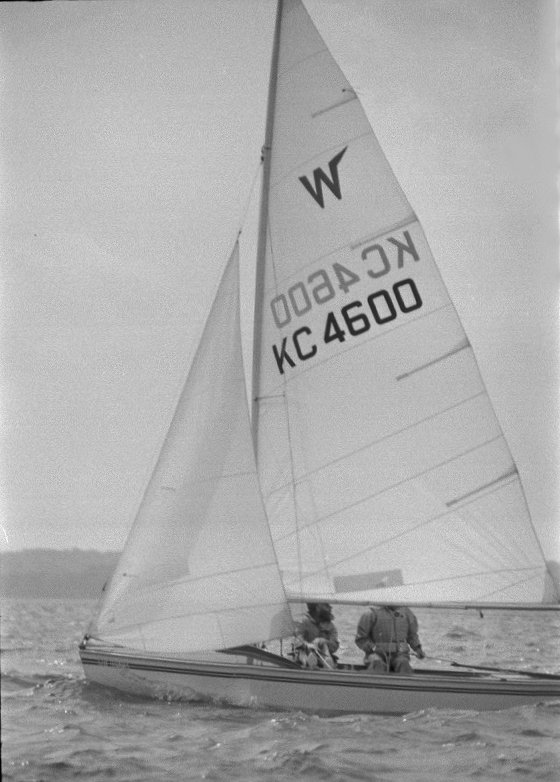 17th place: George Blanchard with Roger Redwin


..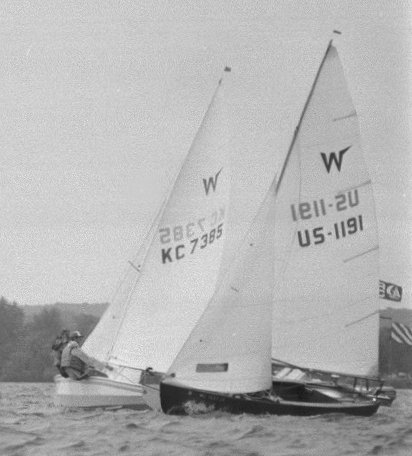 John Pocock with Ian Brennan (7385) just made it across on port in front of


Hubert and Phyllis Dauch (1191).


..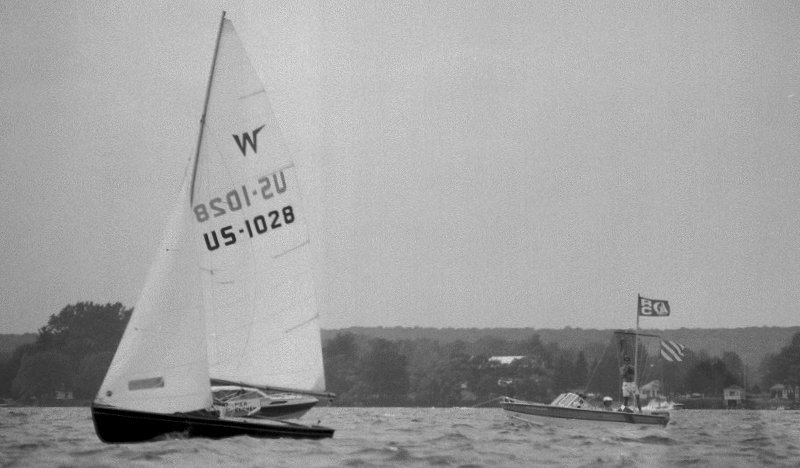 Earl and Pat Schnur in 1028.


..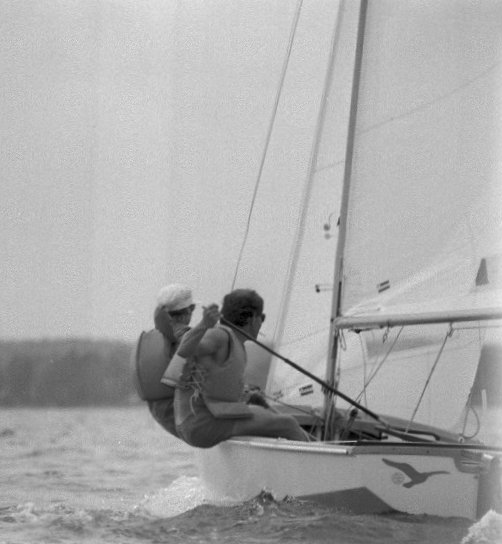 Brian and Cathy Love in excellent upwind form
using what must be one of those adjustable extension tillers!