Jon, Martin and Brian have just rounded ...
..

... to be followed by George Blanchard (4600) ..
..

... Derwyn Hughes (4615)...
..

... Colin Wilson (1) and Trevor Rose (955).
..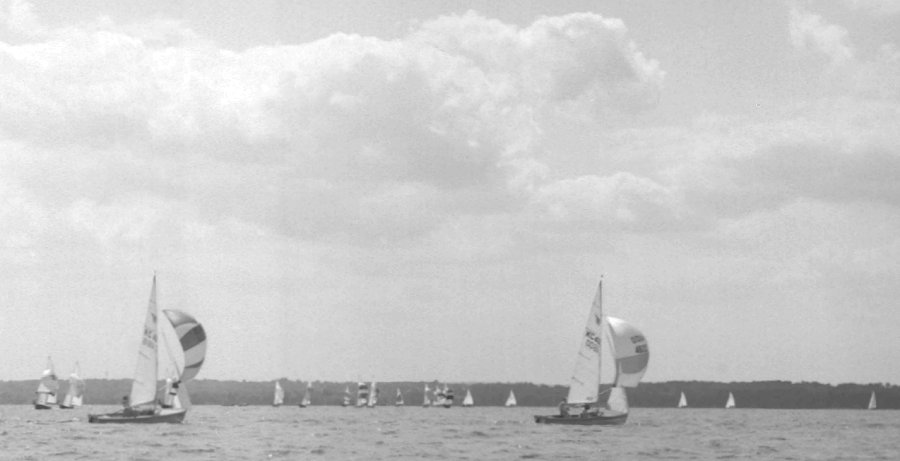 George and Derwyn looking very good on yet another very close spi reach.
..

A race to see who can get their spi drawing first: Hubert Dauch (1191) or Nick White (82),
as Earl Schnur (1028) and Bill Fyfe (6739) approach the mark.
..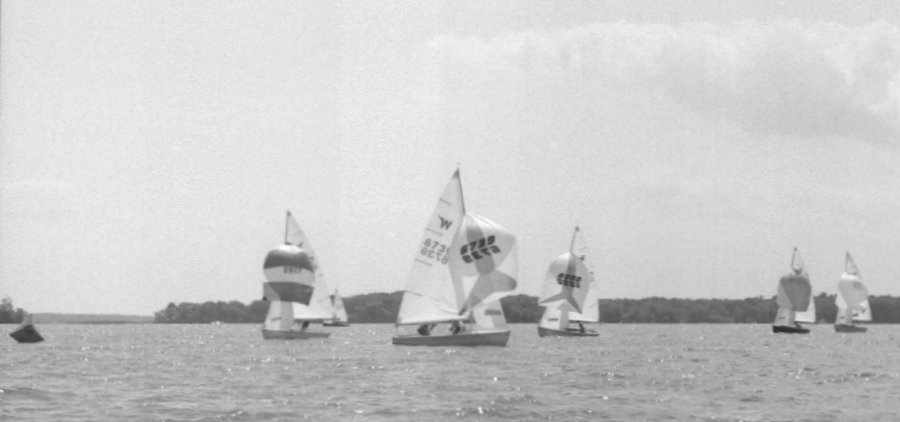 Bill Fyfe nurses his spi back to health after a gybe in dying airs while Joe Schnur prepares for his gybe.
..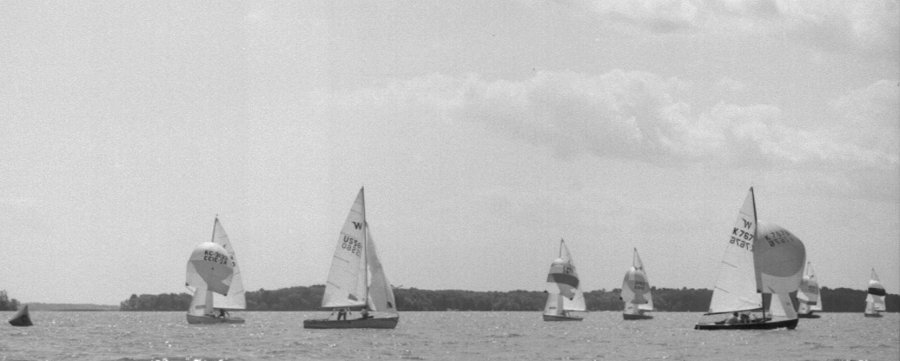 Jimmy Clouston has Smyril tracking while the W560 spi waits to be pulled around to leeward.
Fred Webster (3133) approaches the gybe under a nice head of steam.
..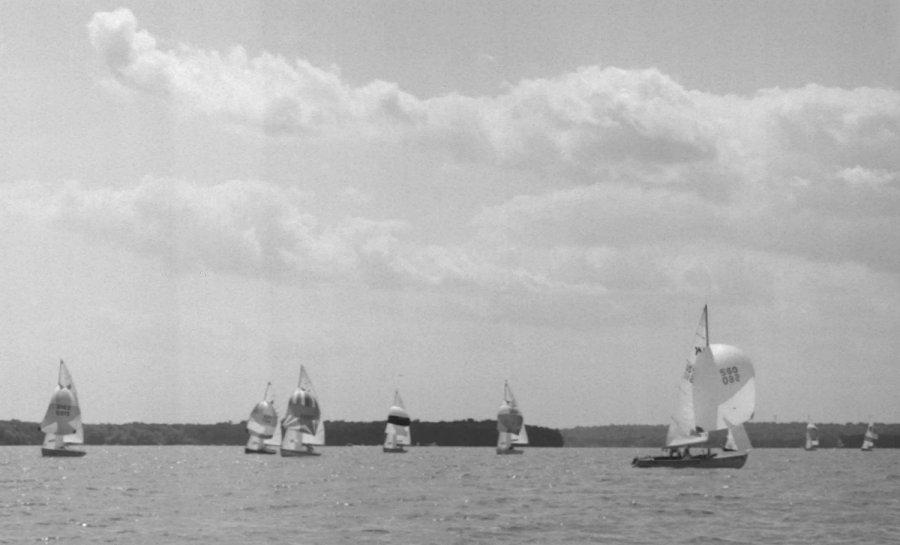 Aah! Now Don and Karen have Brer Rabbit going!
..
Dave Connor and Tim Hartley (3103) moving well and threatening to overtake Bill de Boer (7351).
..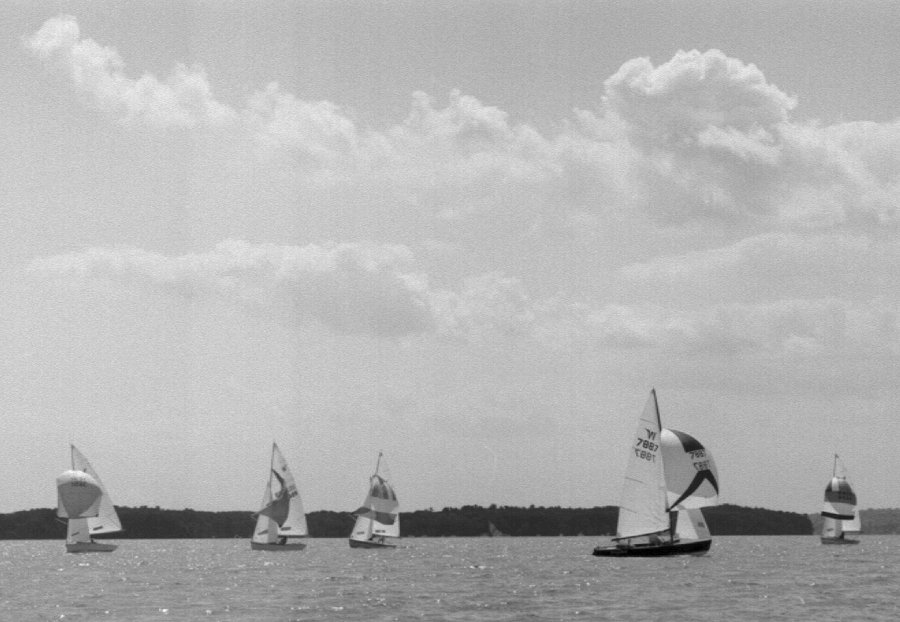 John Hammond (7887) moves well after a nice gybe as Graham Dodd and Tom Wharton prepare to gybe.
..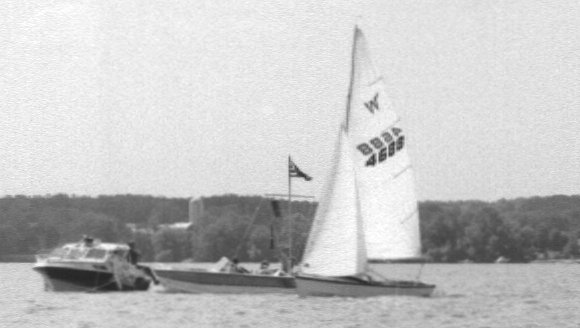 And the race 6 winner is: Alf Easy with Sandy Clifford in EasyBones W4688.
..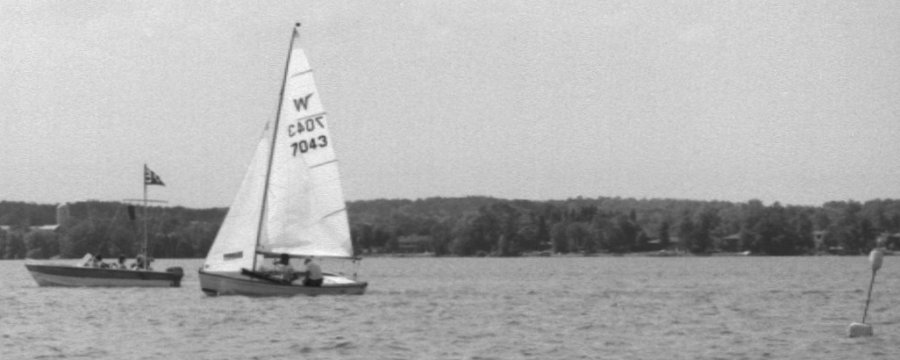 Tony Perkins and James Harden "shoot the line" in 2nd spot.
..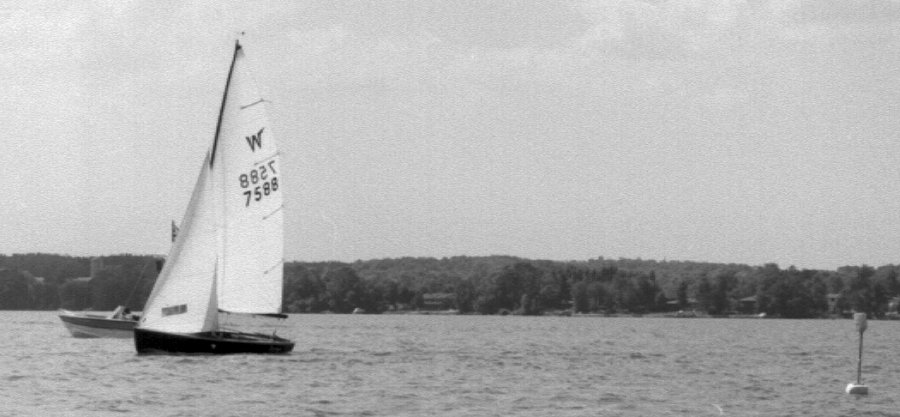 A fine comeback ends in a 3rd place for Ian Porter and Robert Morse. Ian is now counting 2-3-3-3-4 for 15 points while Julian has come within reach at 6-1-1-1-2 for 10¼ points. Should Julian falter tomorrow, Ian retains a chance at defending his World title.
..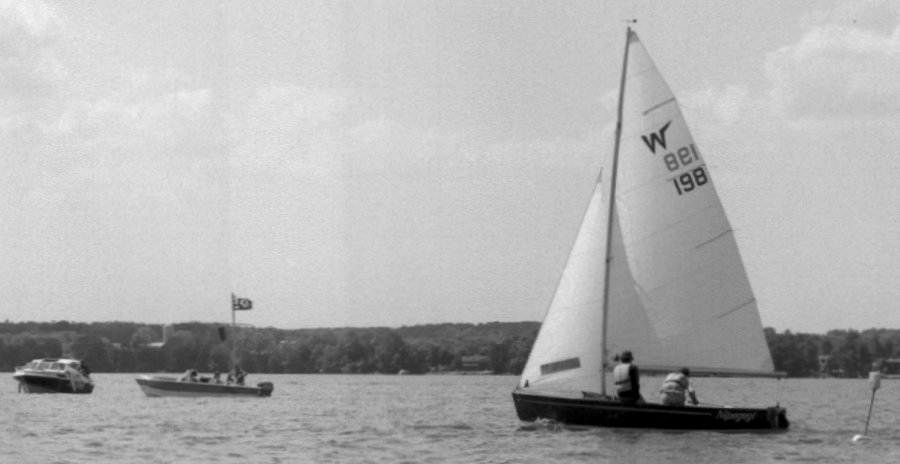 A fine 4th for Geoff and Phil Hodshon ...
..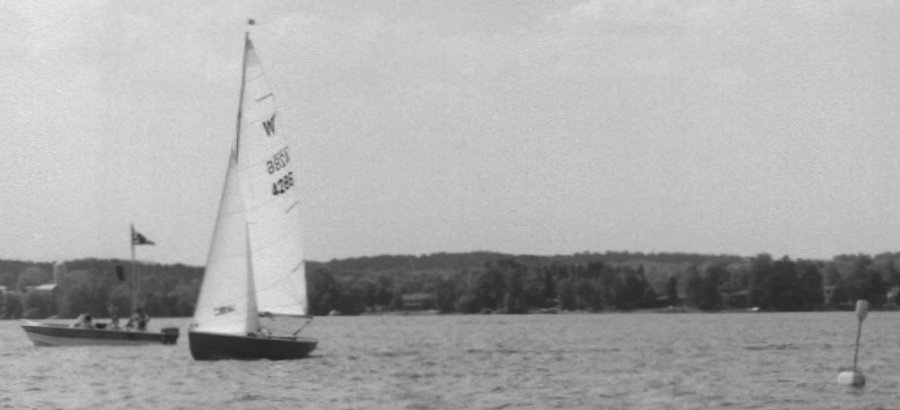 ... who beats out Robin Barker with June Underwood...
..

... and Al and Julia Schönborn.