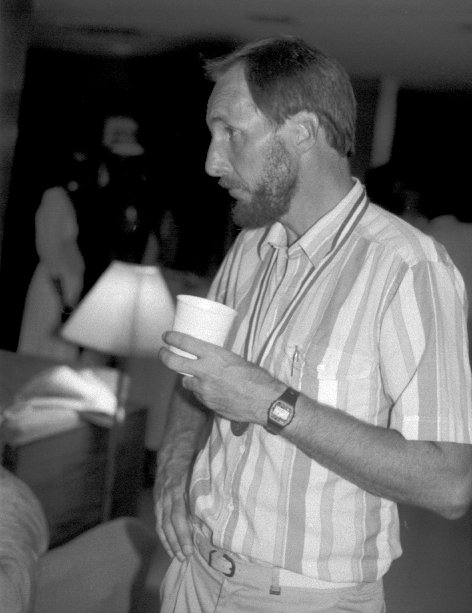 Tom LeFeuvre
..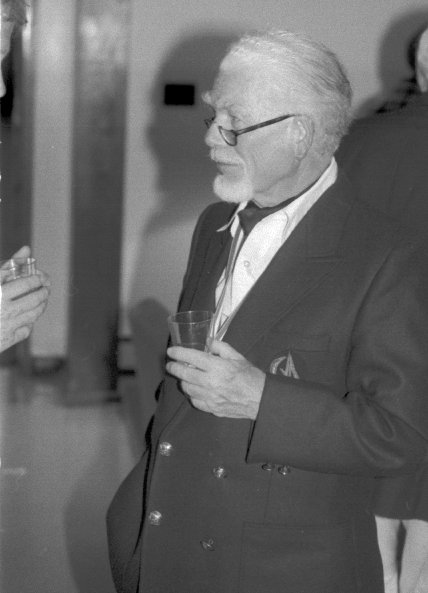 Mel Preston discusses the series with ...
..
... Robin Barker.
..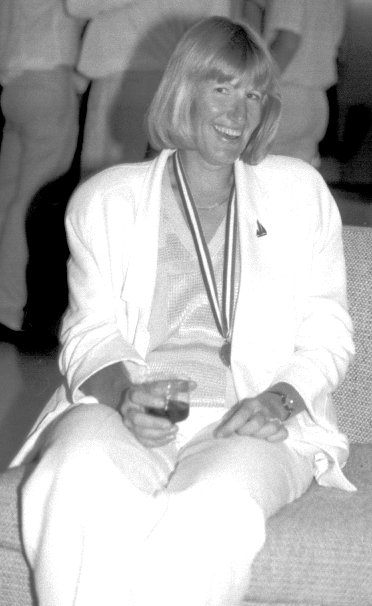 Chris Webster
..`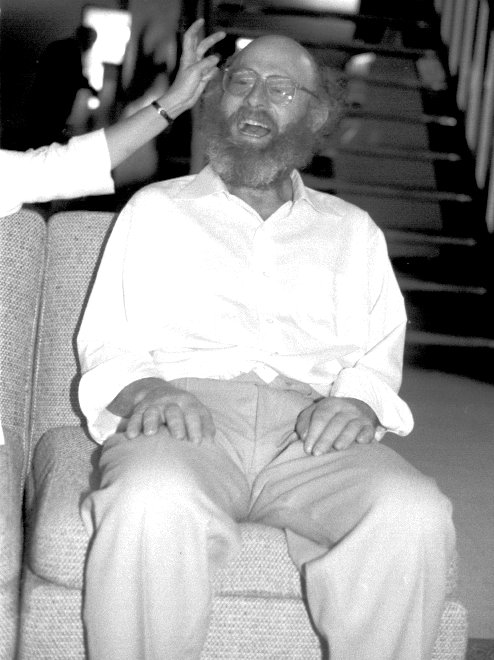 Roger Redwin - one of the few items he hadn't worn before this was "bunny ears"...
..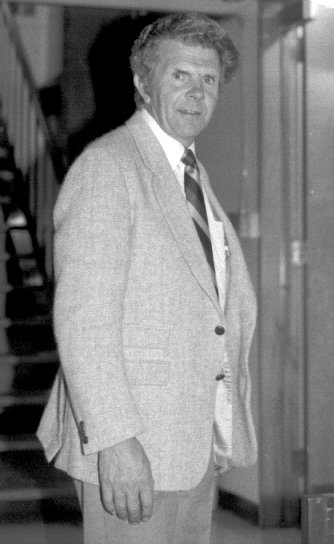 A sartorially resplendent Brian McCleery - visiting all the way from Ottawa!
..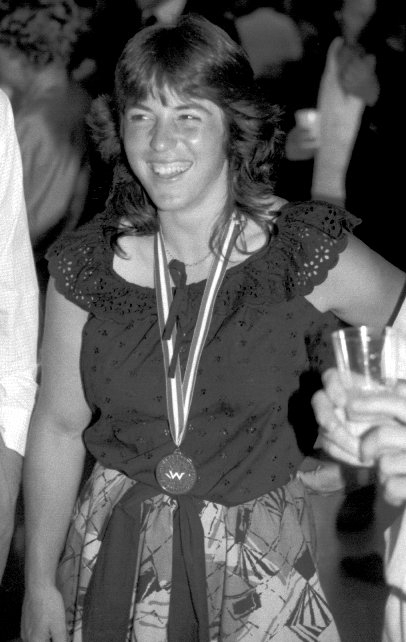 June Underwood
..
Uncle Al takes a break from the viewfinder as Robin Barker kibitzes.
..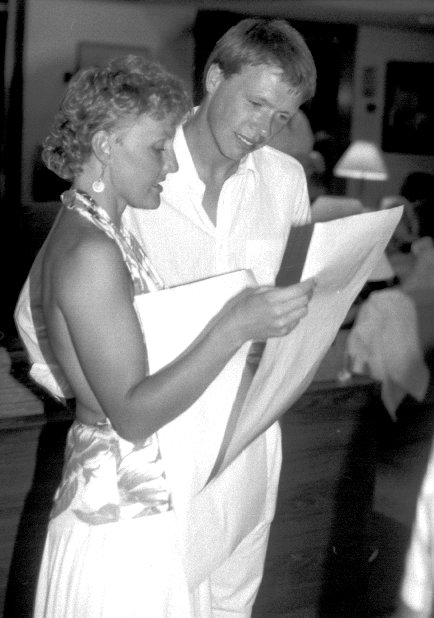 Sue Slocum points out to Julian Redman that ...
..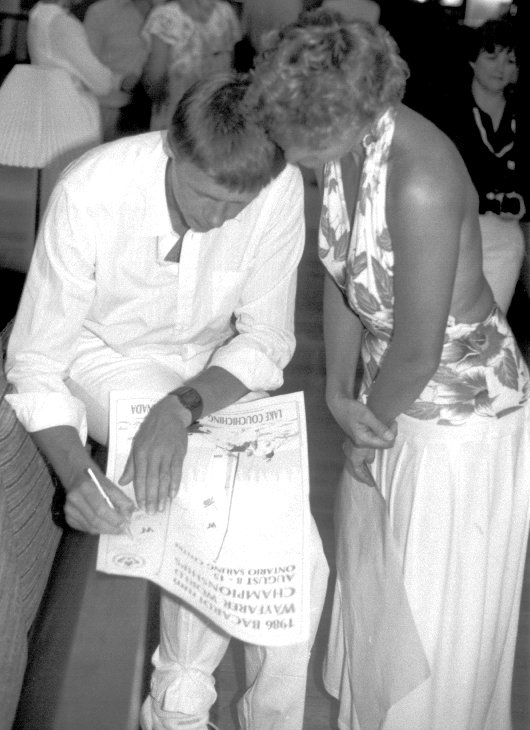 ... he still needs to sign her dance card!
..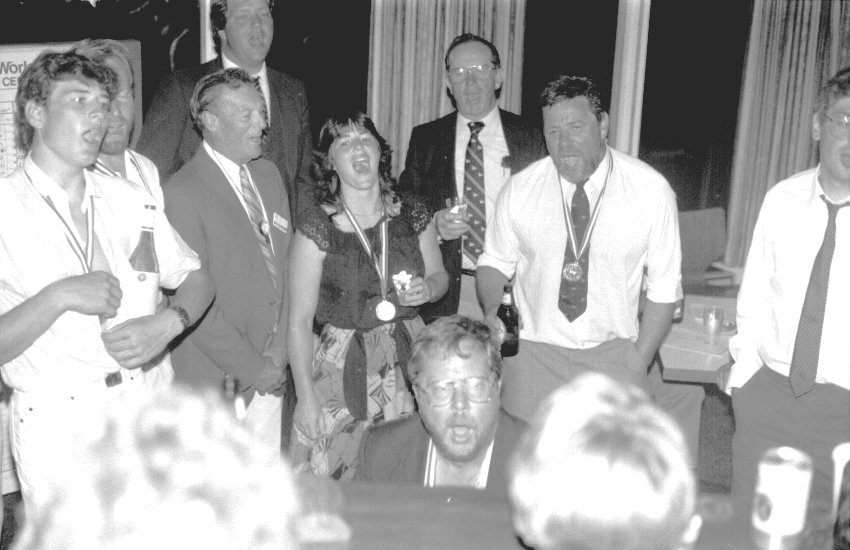 As the spirits continue to flow, Don Gallagher leads a little sing-along in several keys...
..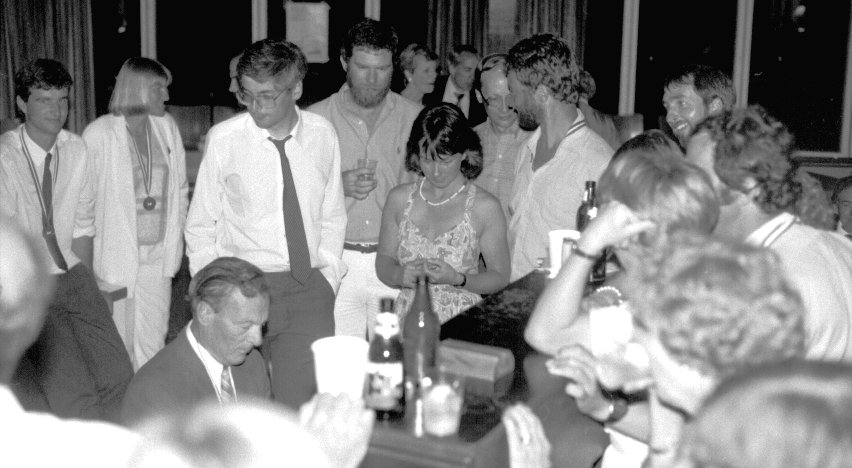 ... before the old piano master himself, George Blanchard, settles in to play a bit of ragtime.
..
Wouldn't Poul Ammentorp and Jesper Friis and the rest of the Danish Wayfarer Stompers have just loved this?!
..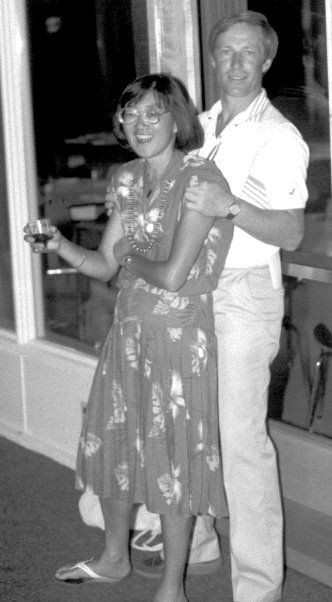 B30: Bill Boer and his wife, ???
..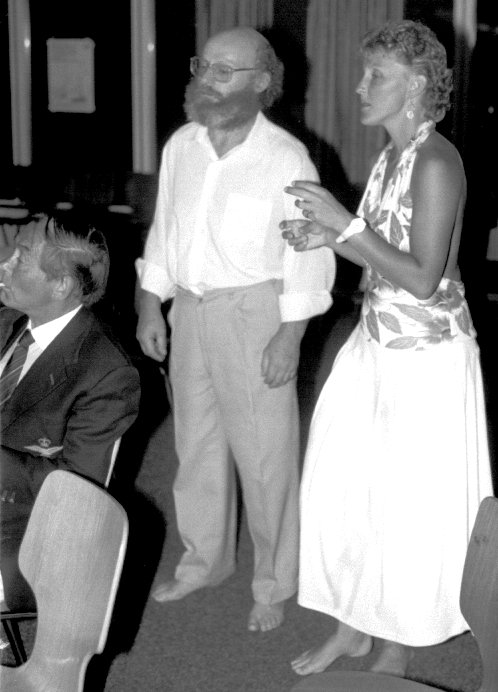 Roger and Sue: When you scroll down to get to their feet, you see true sailors!
..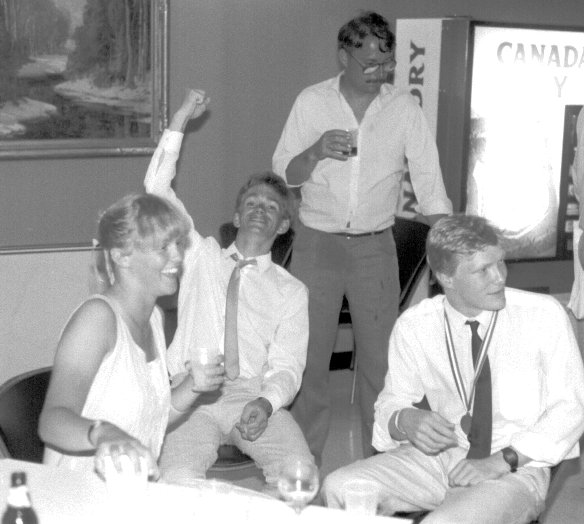 Helen Wilson, Martin Collen Jr., Charles Wilkinson and Antony Hinton enjoying the evening.