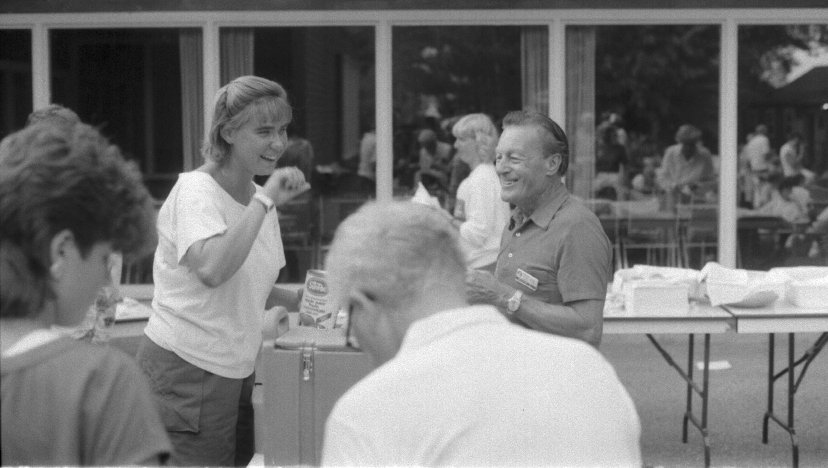 Would that be George Blanchard once more thanking the Kitchen Staff??
..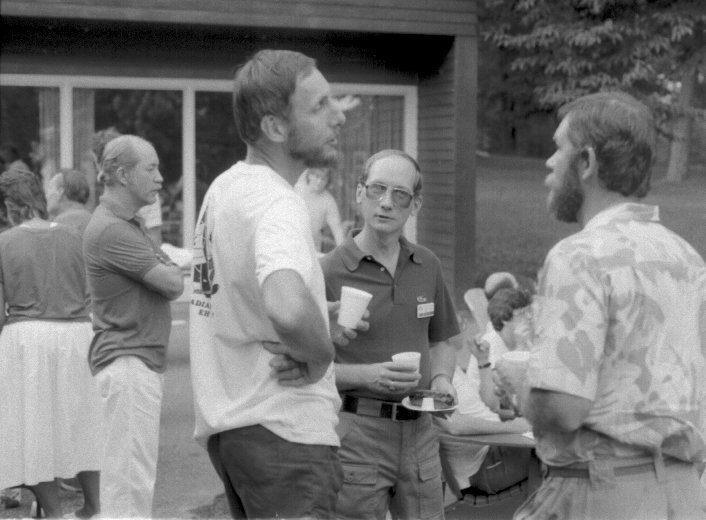 While Earl Schnur ponders his strategy in the background, Bill Fyfe crew, Bruce Henderson (l)
discusses similar matters with Dave Connor and Tim Hartley of Windsor.
...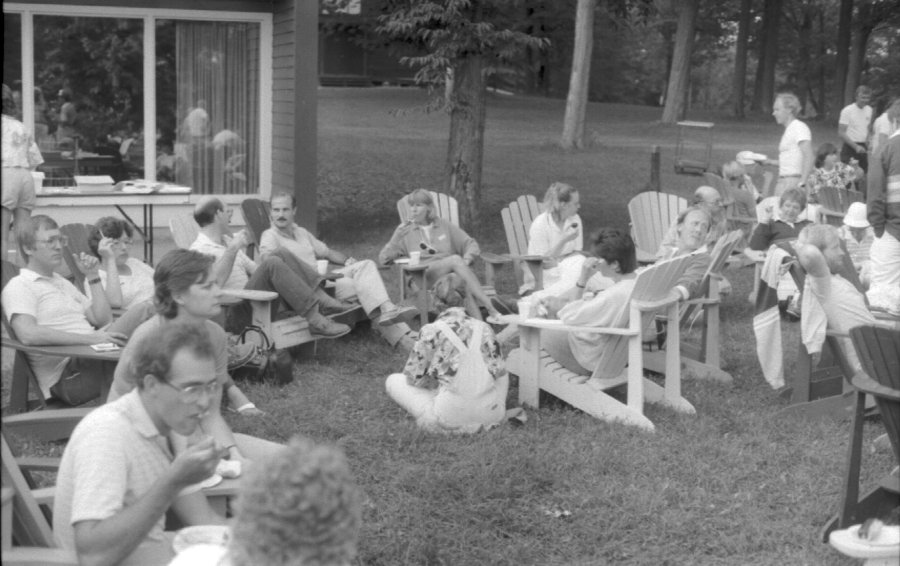 The calm before the "storm"?
..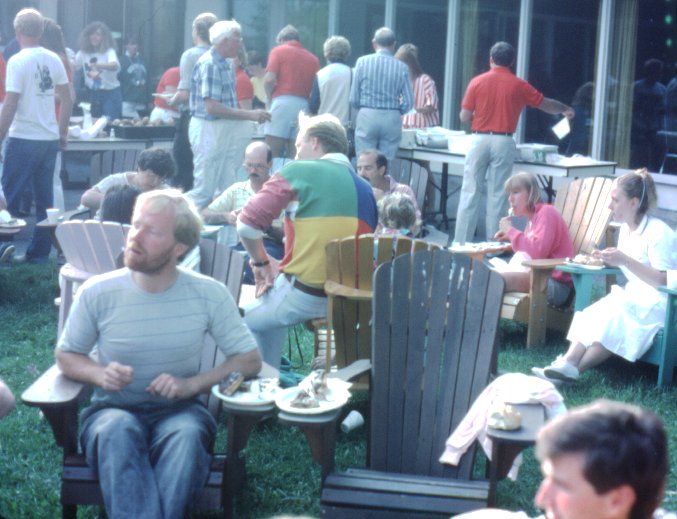 A pretty satisfied looking group!
..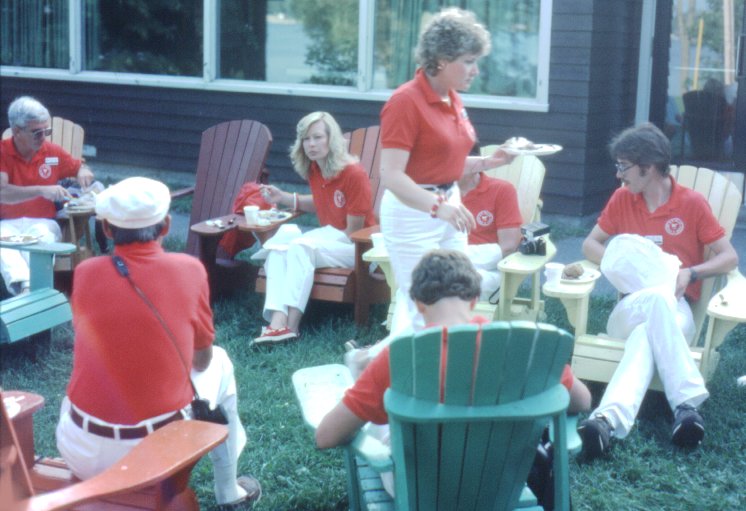 Part of Team USWA dines in their red and white uniform...
..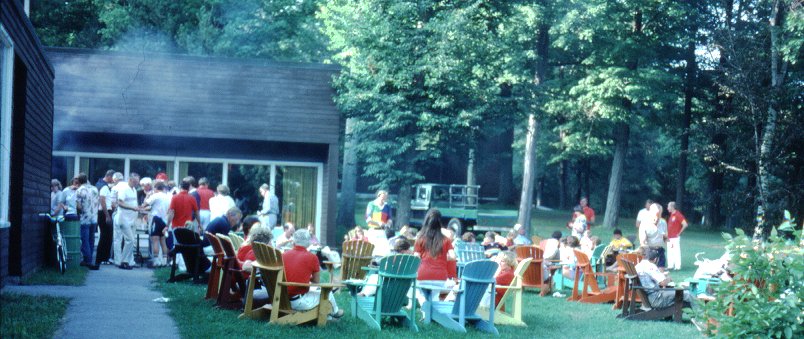 ... as the barbecue beat goes on.
..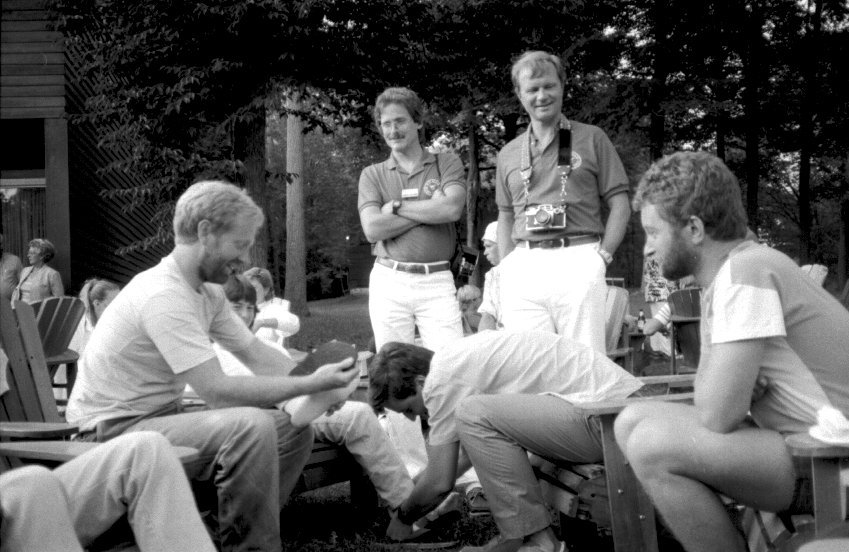 June Underwood gets the royal treatment from aspiring shoe salesmen, Robin Barker (l) and Bill Boer
while (l to r) Don Parker, Rick Appel and Richard Stone look on.
..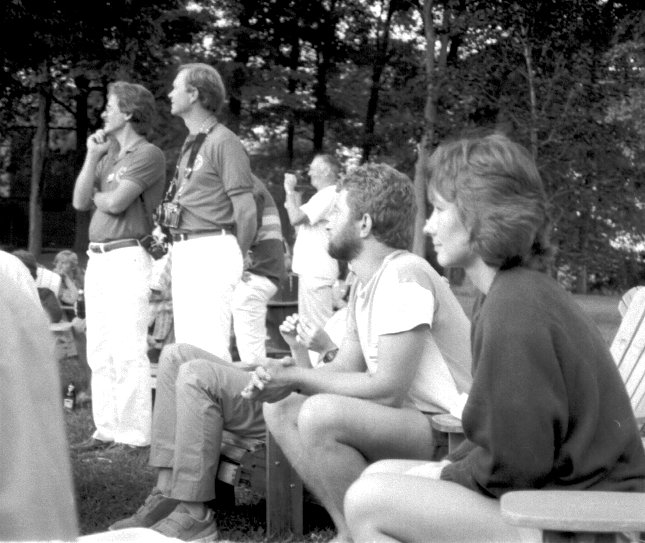 The Mel Preston speech to the competitors begins...
..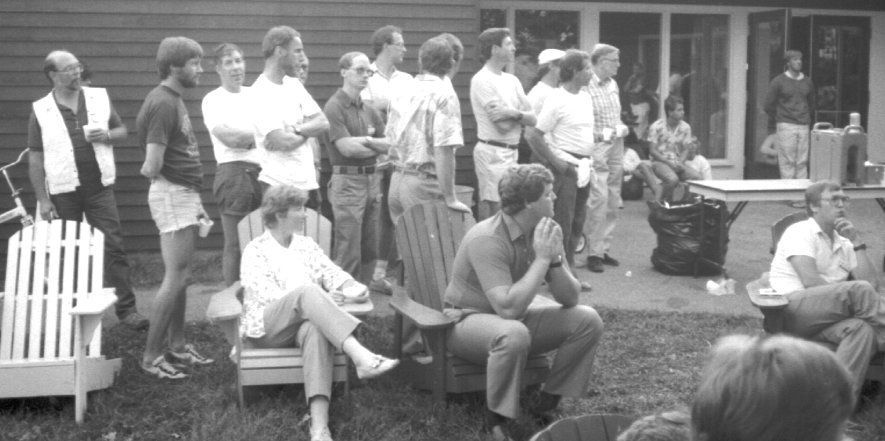 ... as the latter pay close ...
..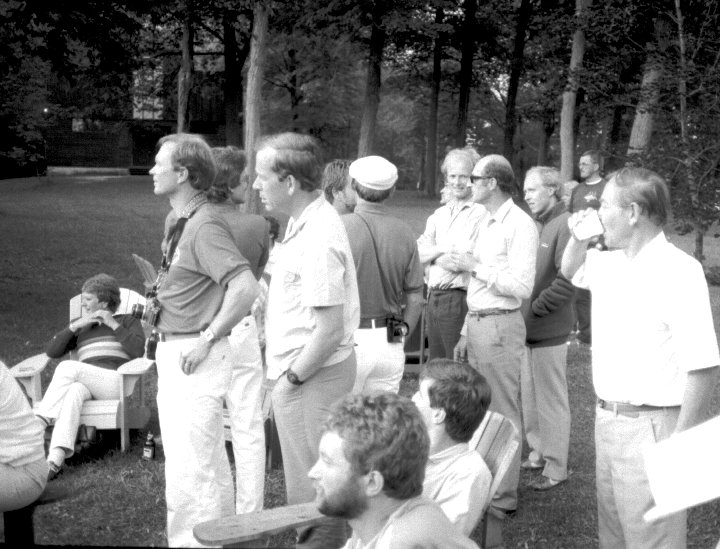 ... attention.
..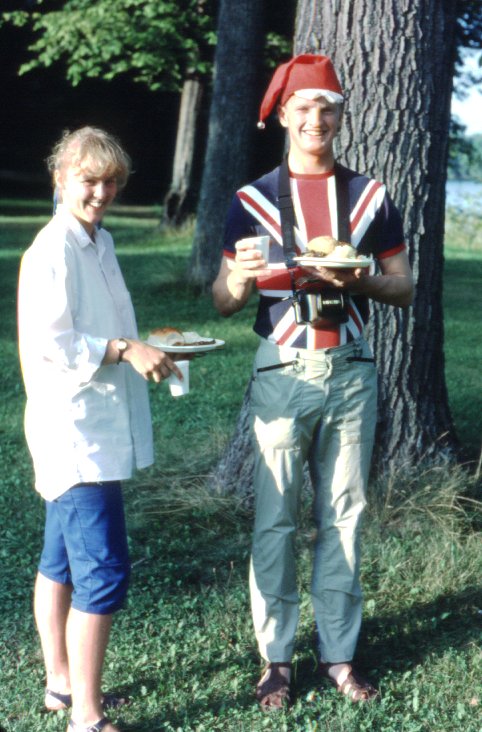 Helen Wilson and her patriotic brother, Neil, pick a nice spot for dinner...
..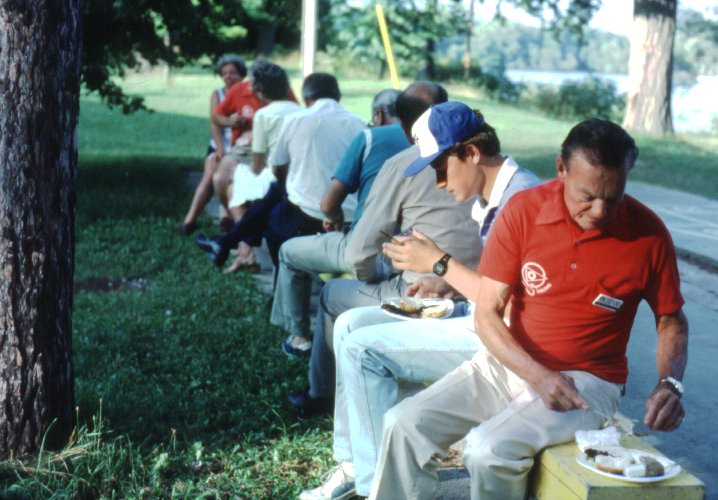 ... but some of us even got a table!
..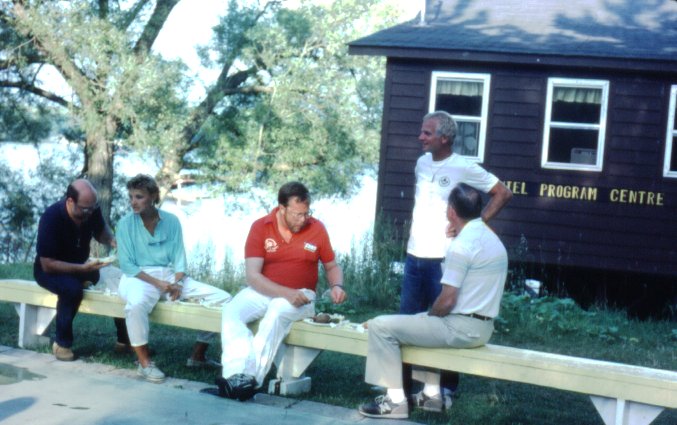 Some of Canada's finest Wayfarers (l to r): Robert Terry (event photographer also), Sue Slocum (grand-niece? of the famous Joshua Slocum), Don Gallagher, John deBoer and Bill Stanbridge.