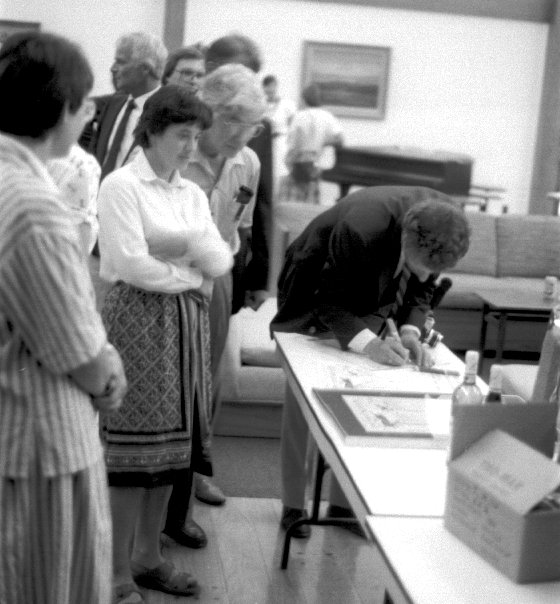 B01: Signing the '86 Worlds Commemorative posters was an important activity at the banquet.
Christine Wilkinson and Mike Gale??? look on as ??? signs.
..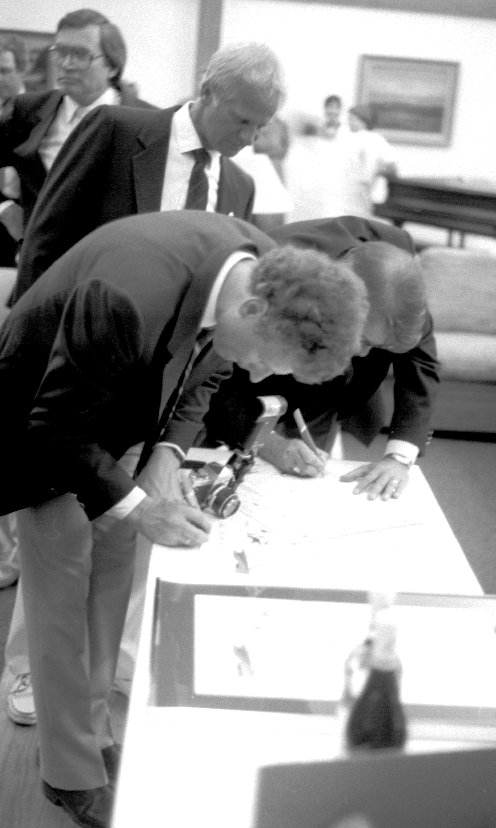 More autographs as John deBoer waits his turn.
..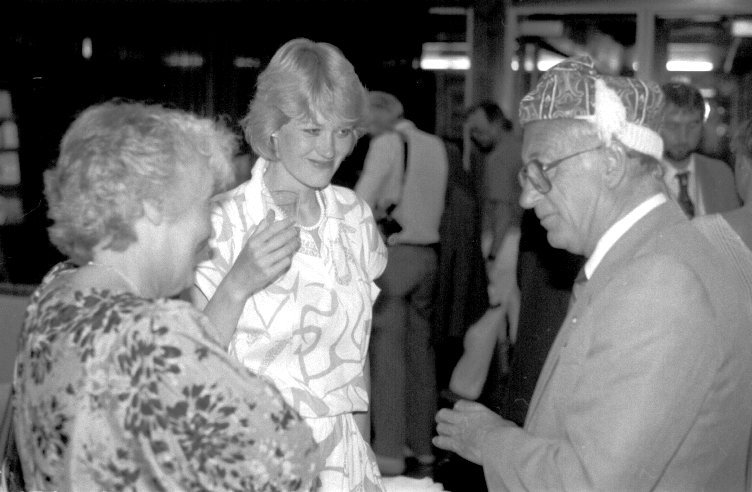 B03: A picture of millinery splendour, Graham Dodd chats with ??? and Caroline Perkins.
..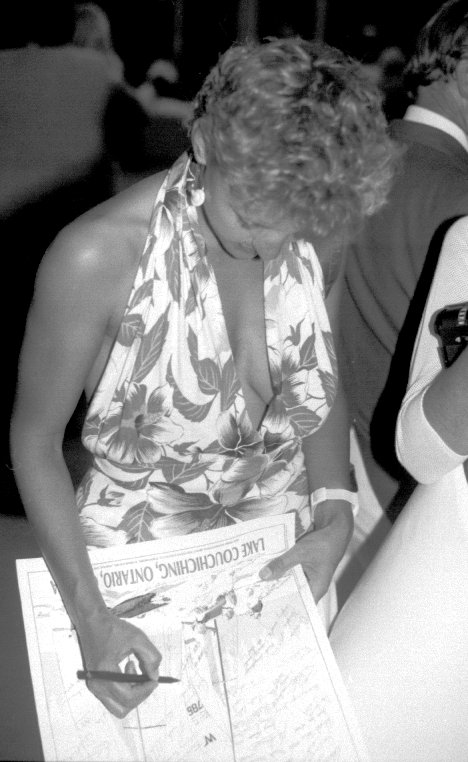 A nice close-up view of the - er - signing
..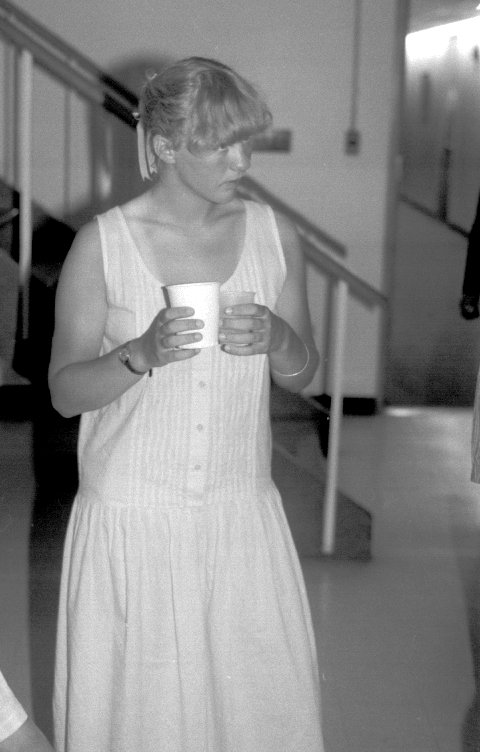 Helen Wilson brings the drinks...
..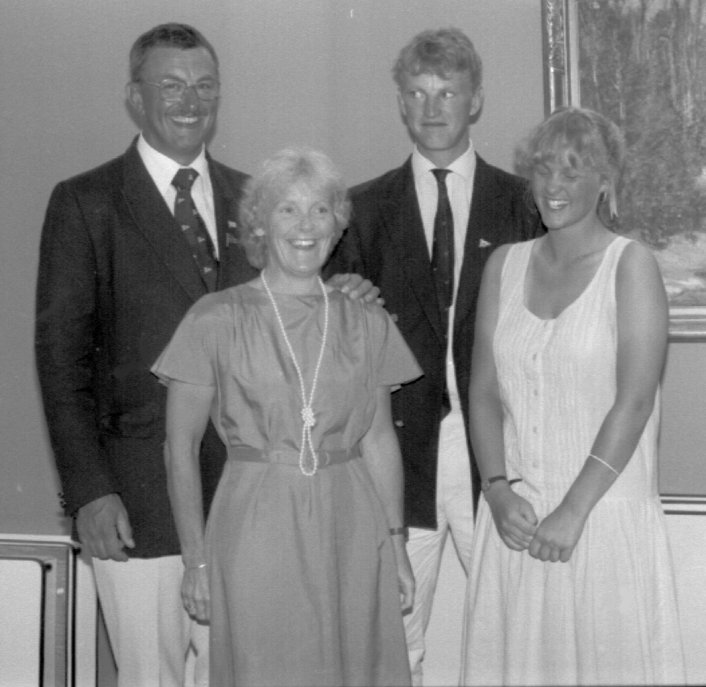 ... to her family?
(l to r) Colin, Joan, Neil and Helen Wilson
..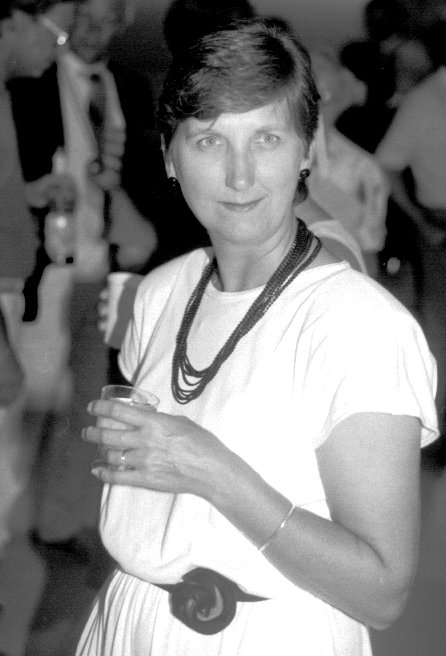 Jenny Burrell with her small share of the Bacardi.
..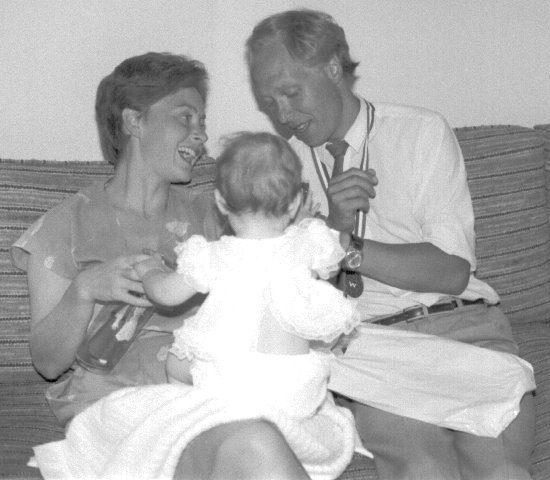 Tony Perkins entertains ...
..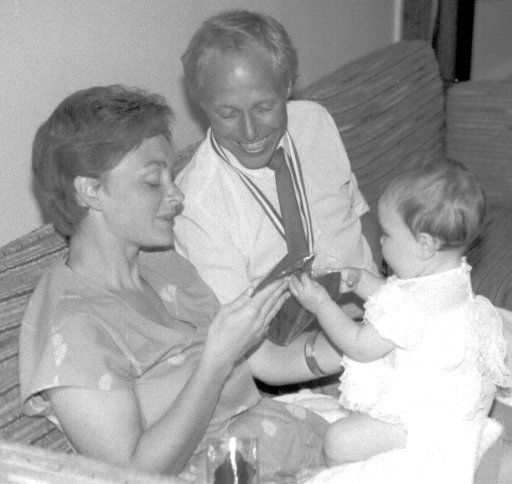 ... Julia and Joanna Schönborn.
..
Philip Hodshon: bedecked with '86 Worlds mementos - the medal and the Wayfarer wine!
..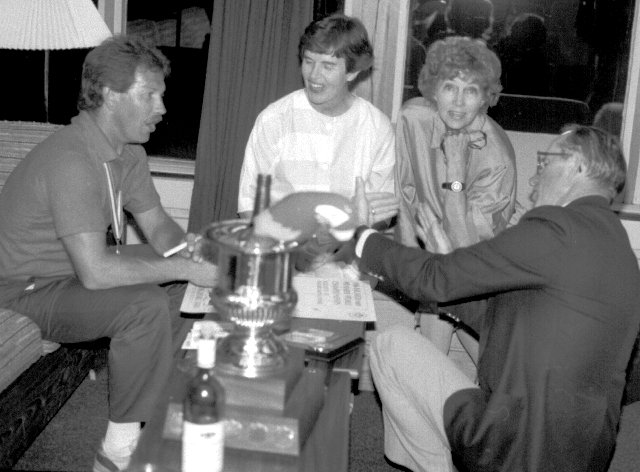 Brian Love (l) explains how he and Cathy won the Bacardi Trophy (centre)
to Lois Stanbridge, Dorothy Wilks and Graham Dodd.
..
Now there's an autograph worth having: Ian Porter!
..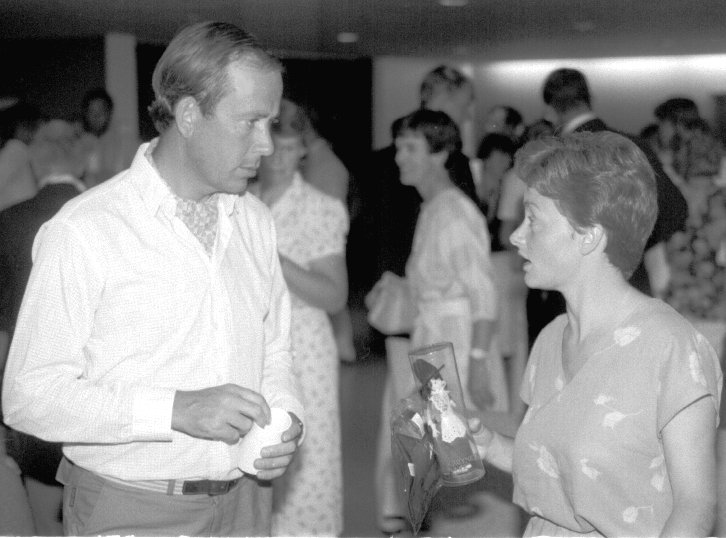 James Harden compares crewing notes with Julia Schönborn.
..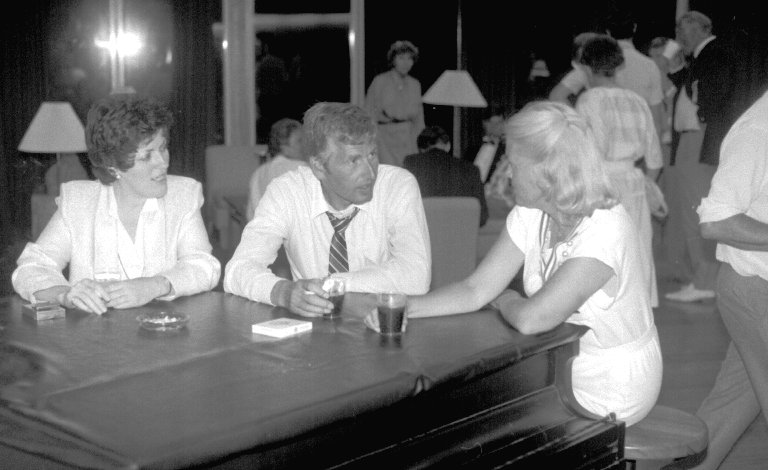 B14: Race #6 winner, Alf Easy, chats with Beth deBoer as his escort, ???, listens in.
..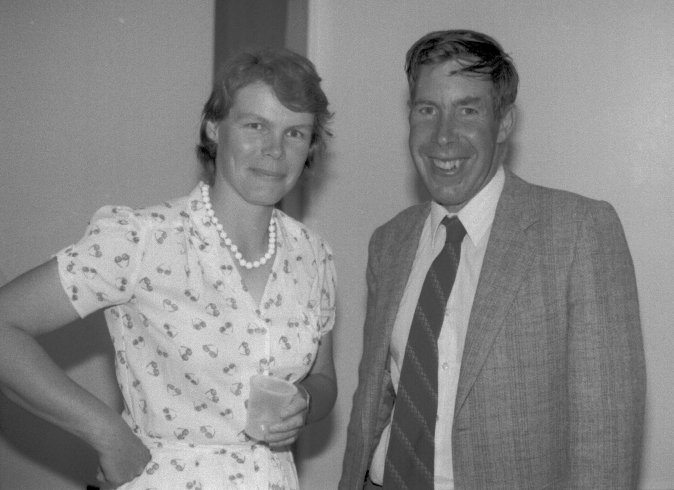 B15: ??? and Keith Davies of Fredericton, New Brunswick.
..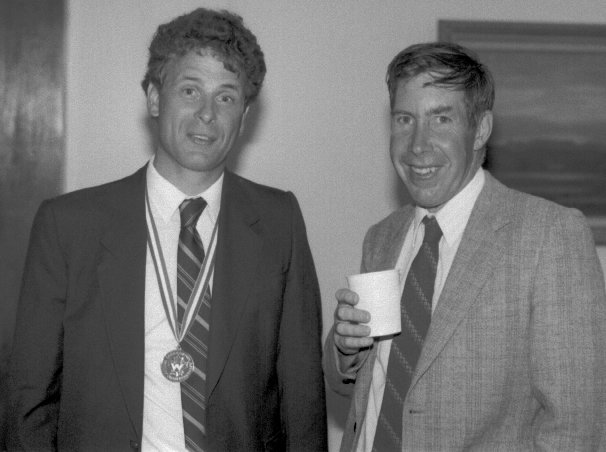 Keith with his crew, Frank Hendriksen.