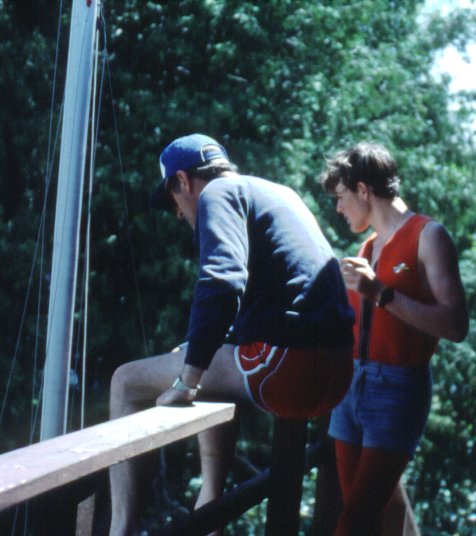 Geoff and Philip Hodshon found the upper balcony of the storage shed to be
a pretty good spot from which to work on their jib halyard entry block.
..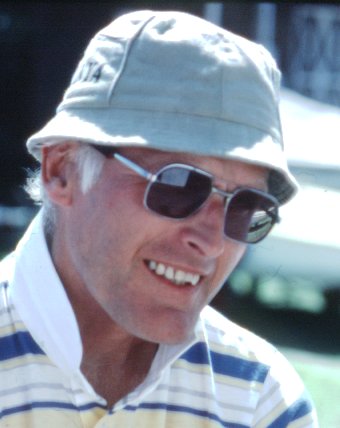 John Hammond
..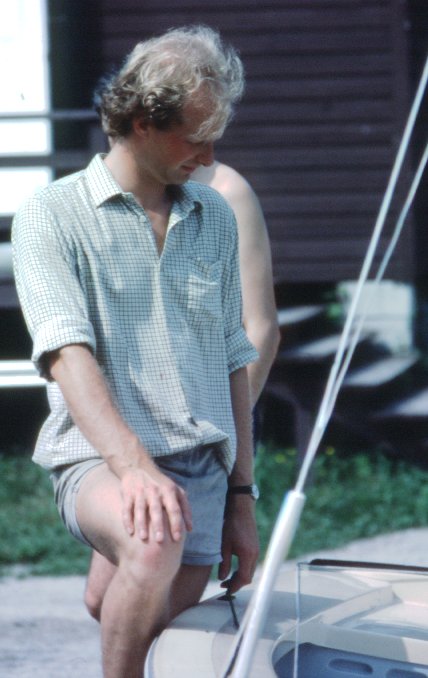 Jon Townsend
..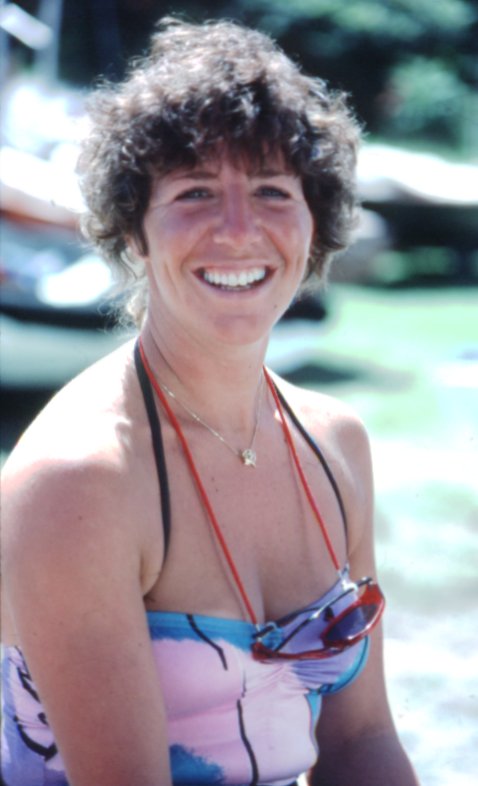 Dolores de Boer
..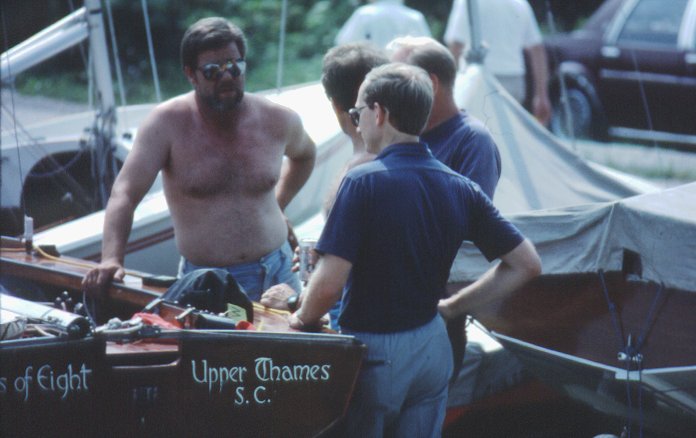 Martin Collen explains the Pieces of Eight layout to Brian Love, Bill Fyfe and Dave Connor.
..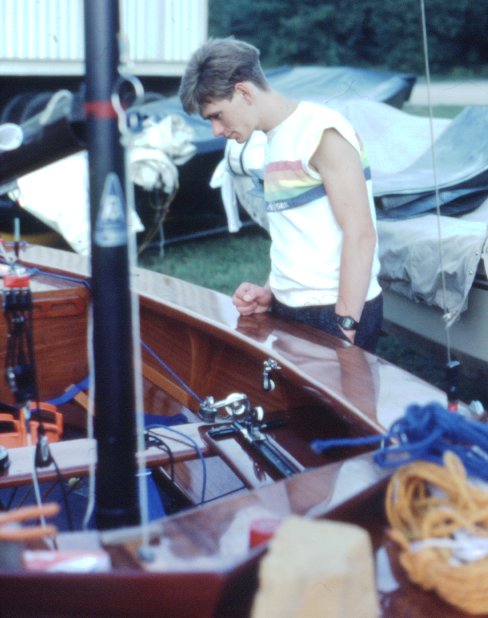 Martin Collen Jr. checks out the competition.
..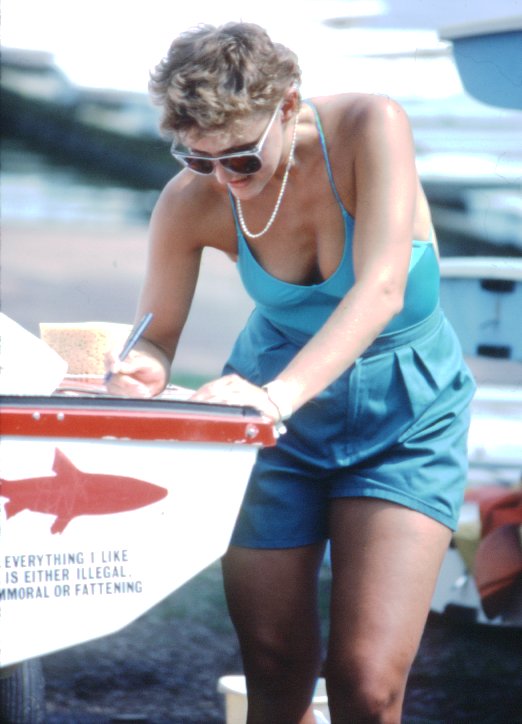 Sue Slocum checks out the measurements remaining to de done on Red Herring.
..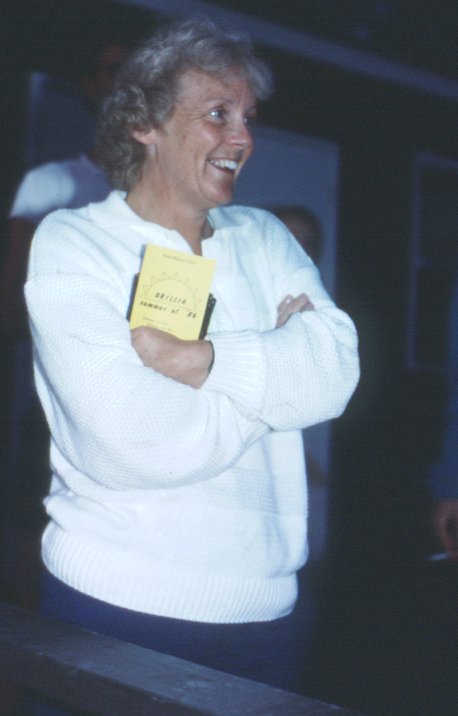 Joan Wilson with guide to local activities.
..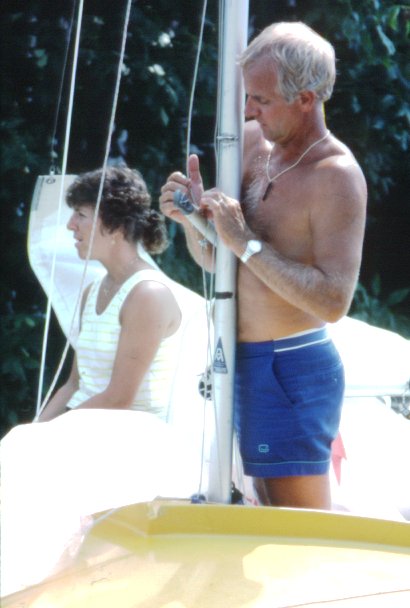 Dolores and John de Boer prepare to head out.
..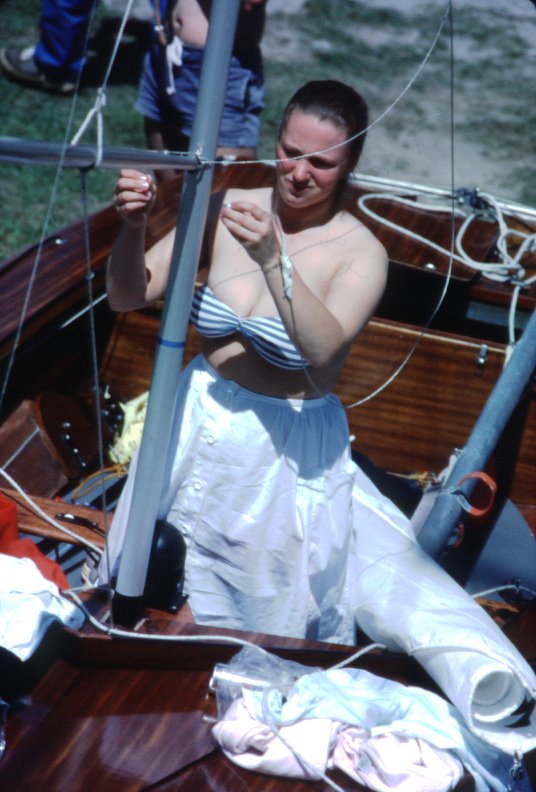 040: Martin Collen's daughter, Sarah - a nice support team!
..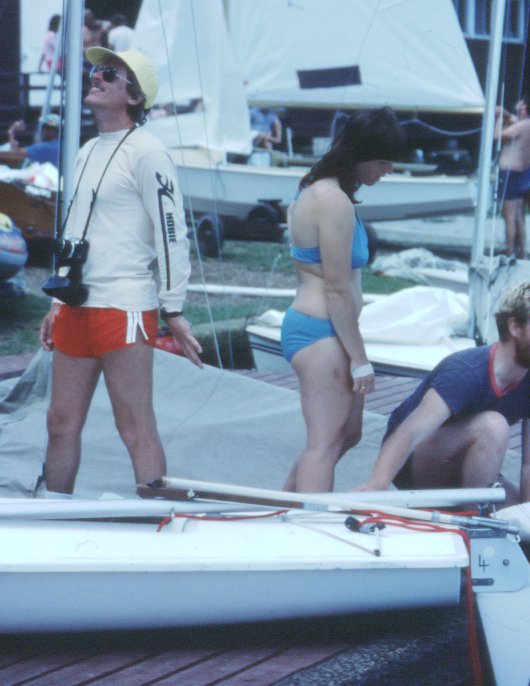 Don Parker (l) has not learned the basic baseball lesson that you've got to
keep your eye on what you're trying to catch!
..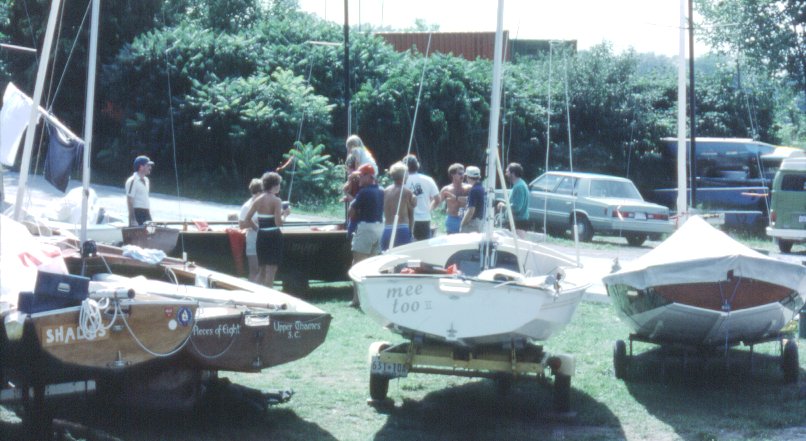 Typical dinghy park scene
..
The day's results have just been posted.
..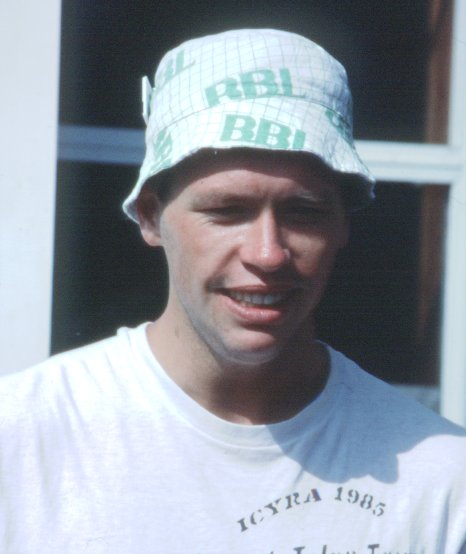 Julian Redman
..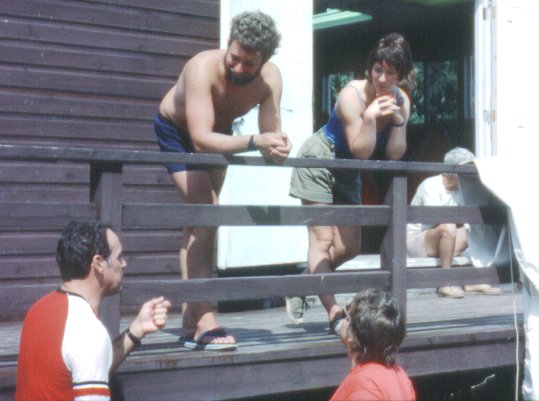 Do you suppose we could airbrush Richard Stone and Mary Seraphinoff out of the picture?
That would leave Nick Seraphinoff as Romeo, and Sharon Stone as Juliet on the balcony?